Kim + Kevin | Backcountry Skiing Adventure Session in the Cascades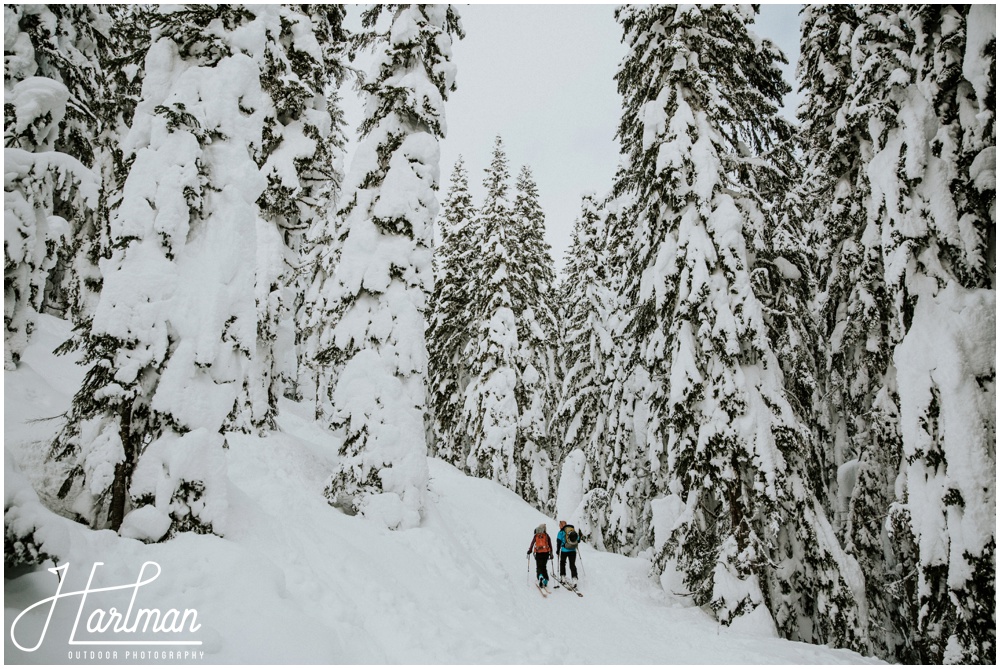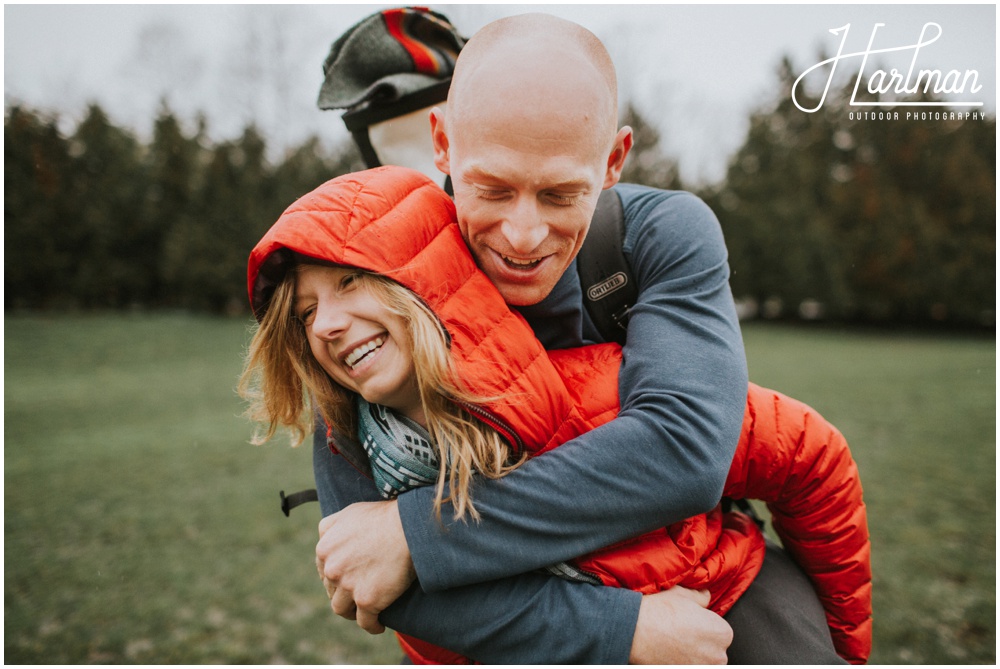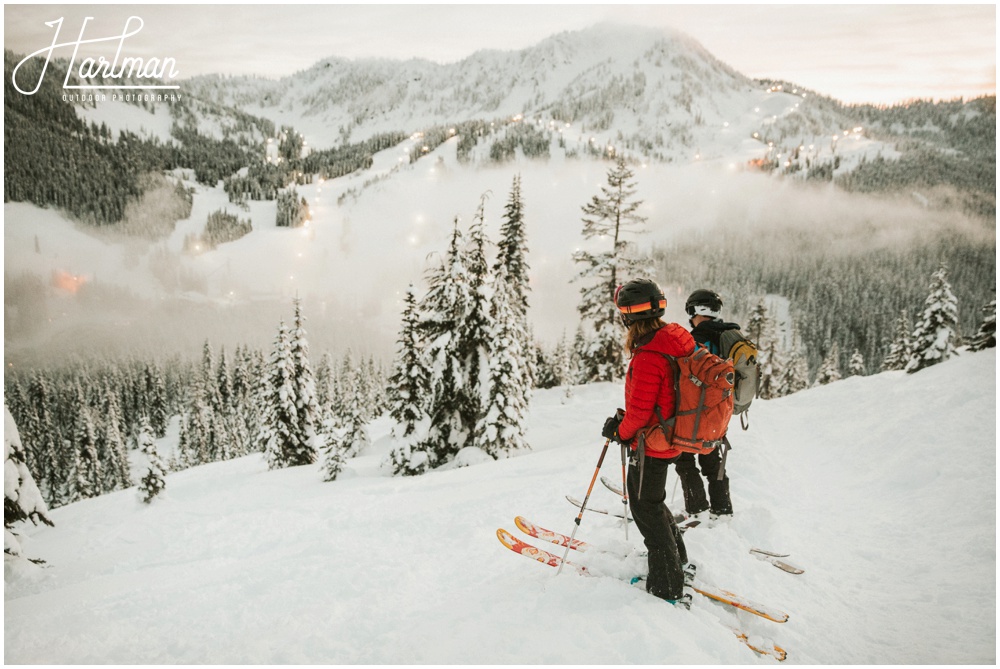 I'm really not sure how we're ever going to top this. When Kim and Kevin contacted us about photographing their wedding and engagement session in Seattle, we were over the moon. Then they told us they wanted to take us into the Cascade Mountains for some backcountry skiing and we pinched ourselves to make sure we weren't dreaming. Having planned this session in the winter, Josh and I had the time to trek out to Washington State with our Casita. We feel so incredibly lucky to have been able to spend so much time with Kim and Kevin, visiting their favorite breweries, seeing some of their favorite snowy vistas, and learning about their cool hobby, Acro.
Kim and Kevin are full of adventurous ideas. For their session, they took us to one of their favorite places called Steven's Pass. Josh and I strapped on snowshoes while Kim and Kevin trekked up the mountain in their backcountry skis. Migo even got to tag along for the hike! Josh and I were completely awe struck by the beauty of this area. There were piles of snow draping on the trees, and giant evergreens. We even passed over a frozen glacial lake on our way to the summit. Once we reached the top of the mountain, Kim and Kevin cracked open a bottle of summit bourbon. Then they ripped the skins off their skis and glided down the powdery mountain through the trees. We finished the session just as the sun set then headed off to Leavenworth to spend the night in a cozy snow covered cabin.
The next morning, Kim and Kevin cooked up a delicious scramble before heading out for another snowy hike. This time all of us wore snowshoes. We caught some epic vistas looking over the misty valleys and then headed back into Seattle for the night.
Thank you thank you thank you Kim and Kevin for showing us the beauty of Washington State! June cannot come soon enough! For more pics of our Washington State adventures, check out our posts from the Hoh Rainforest, La Push, and Salt Creek.