Camping on Olympic Peninsula | Washington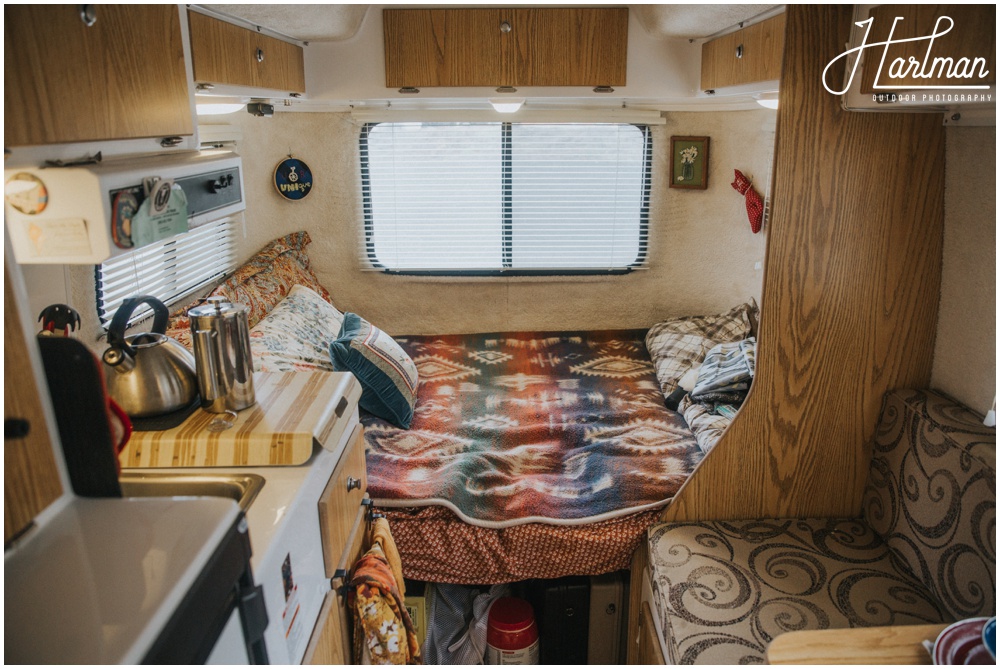 As you've probably figured out by now, we made it to Washington State! We had a backcountry skiing engagement session planned with our couple Kim and Kevin just outside of Seattle, so we used this time off as an excuse to take our camper along the West Coast. While in Washington, we chose to camp just outside of Olympic National Park. We found a great little RV park near a whole bunch of awesome hiking and biking trails called Elwha Dam RV Park. The owners are SUPER friendly and the place is well kept. What more can you ask for?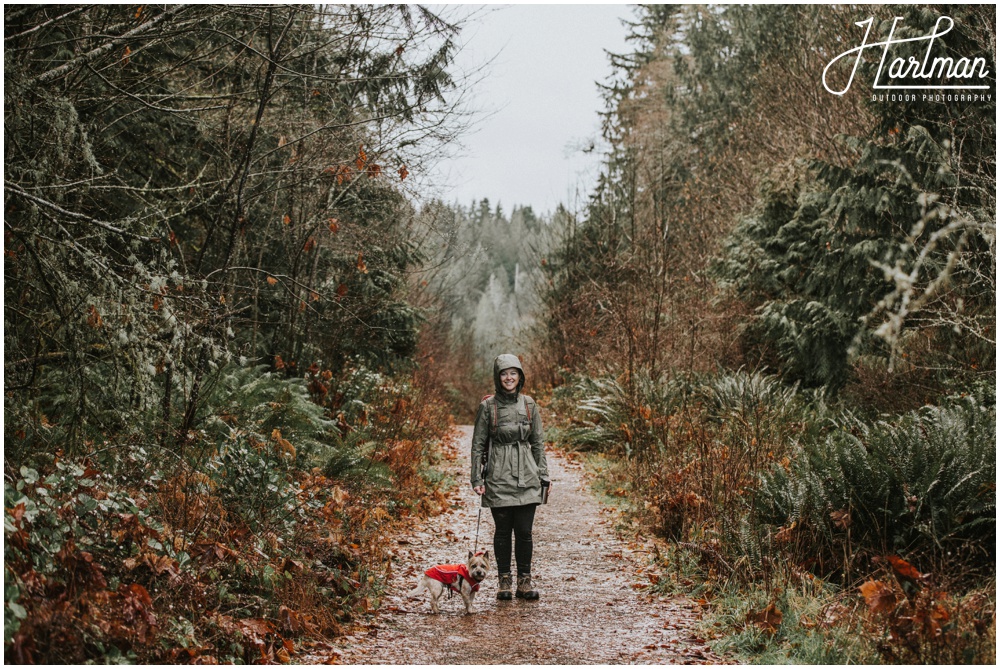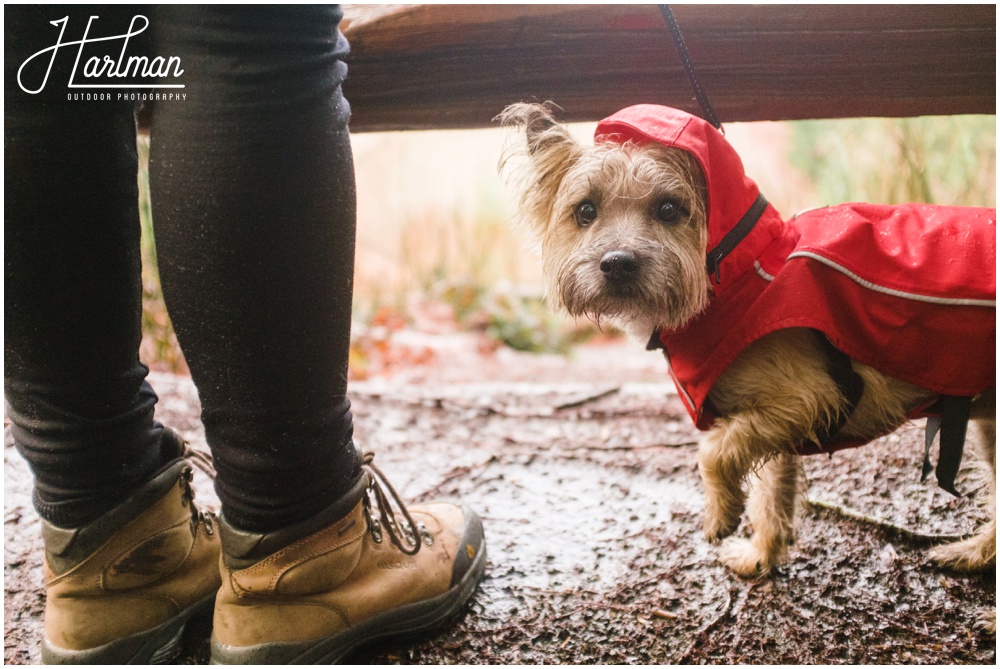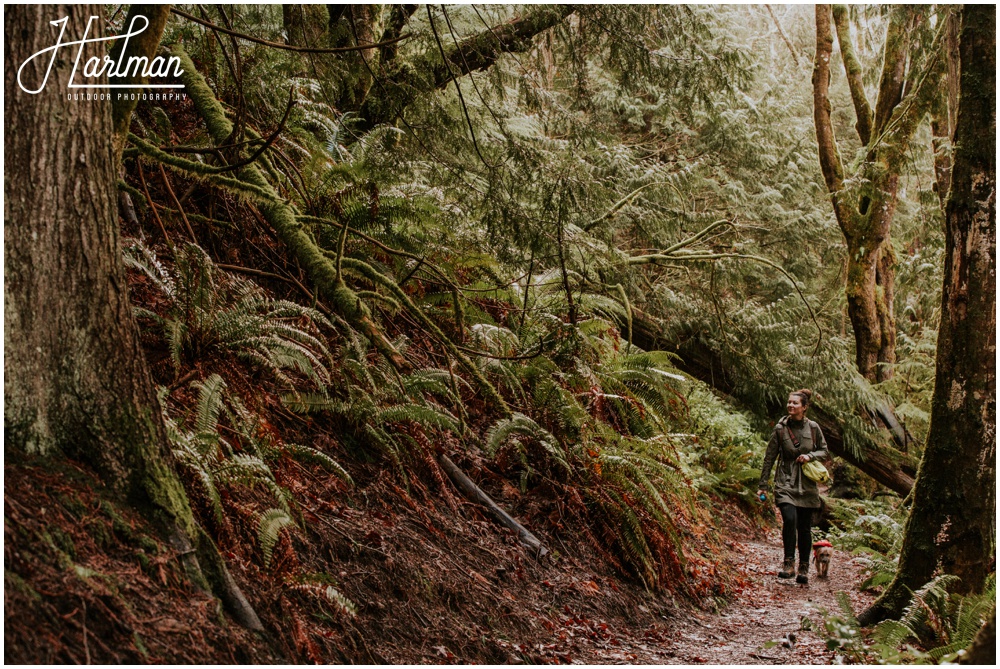 Day one, we took a chill day. We just finished driving for 4 days and 3,000 miles after all. We picked out a nice private site in the back of the lot which happened to neighbor the horse pastures. First we leveled out our camper, hooked up the water and electric, rearranged all the stuff that got tossed around on the drive, and did all the things that make our camper feel like a home- like putting up string lights and making the bed. Once everything was set up, we took Migo on a walk down the path behind the campground. Migo wasn't too enthused about the rain (even with his raincoat on), so we kept our walk short and relaxed for the rest of the night.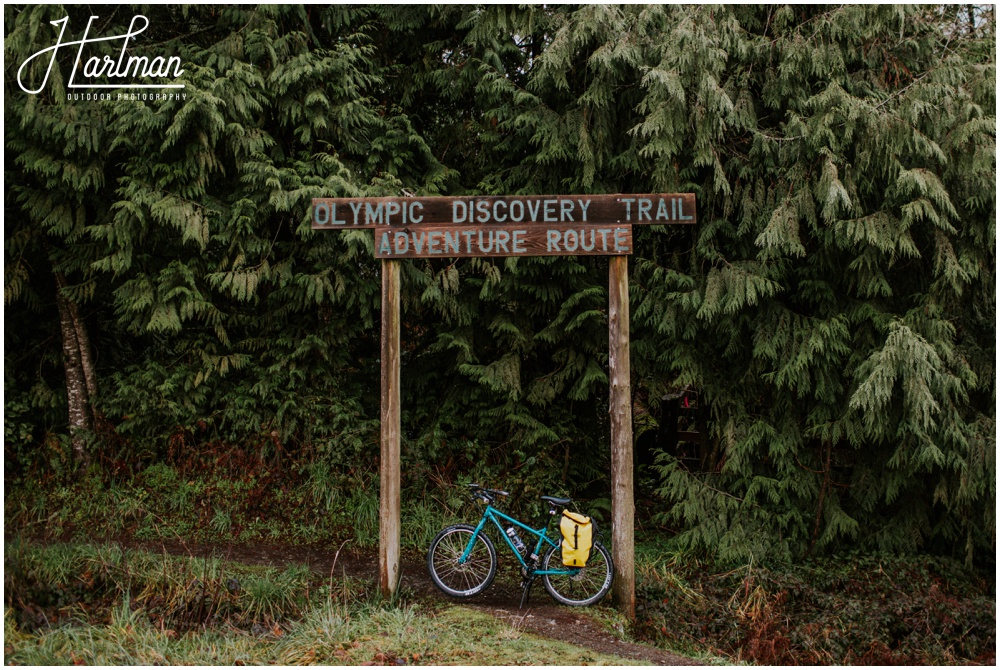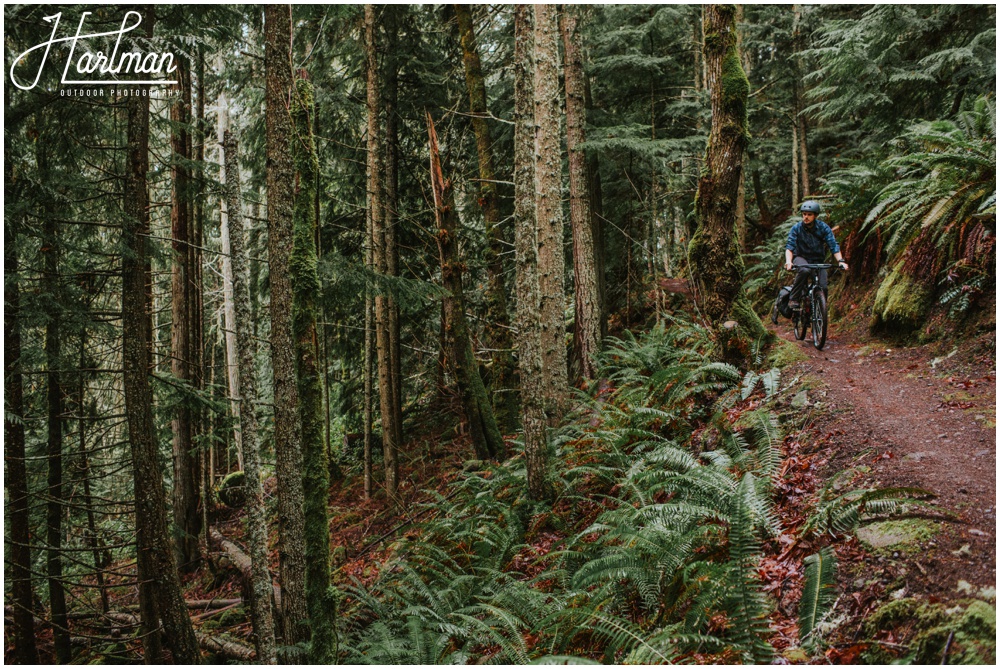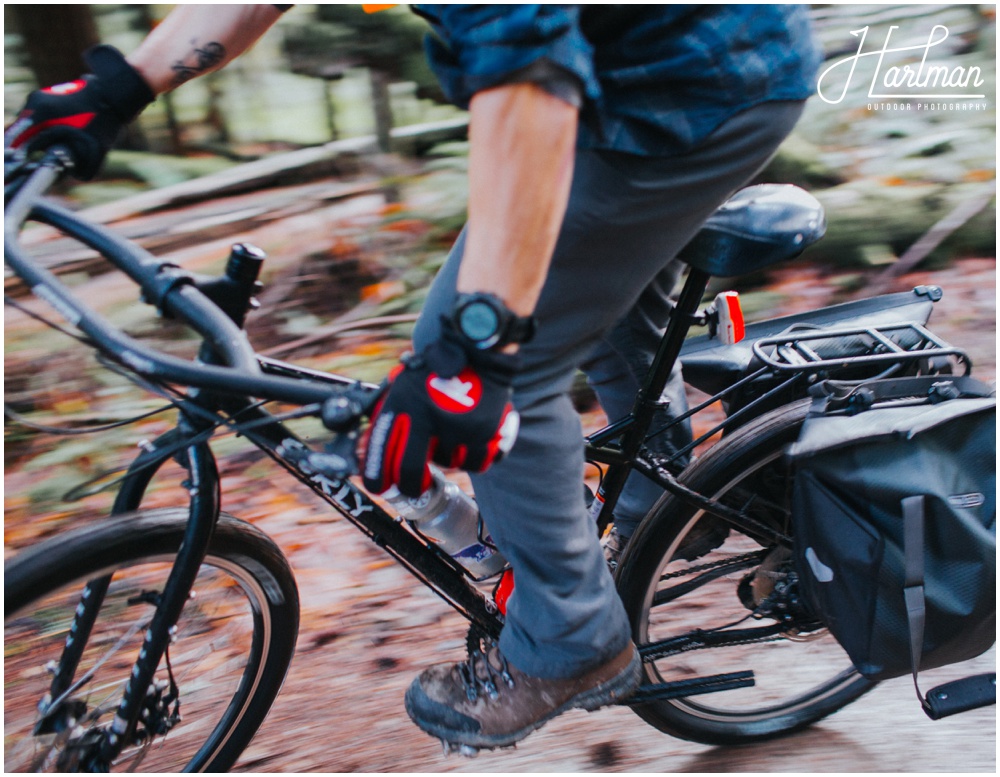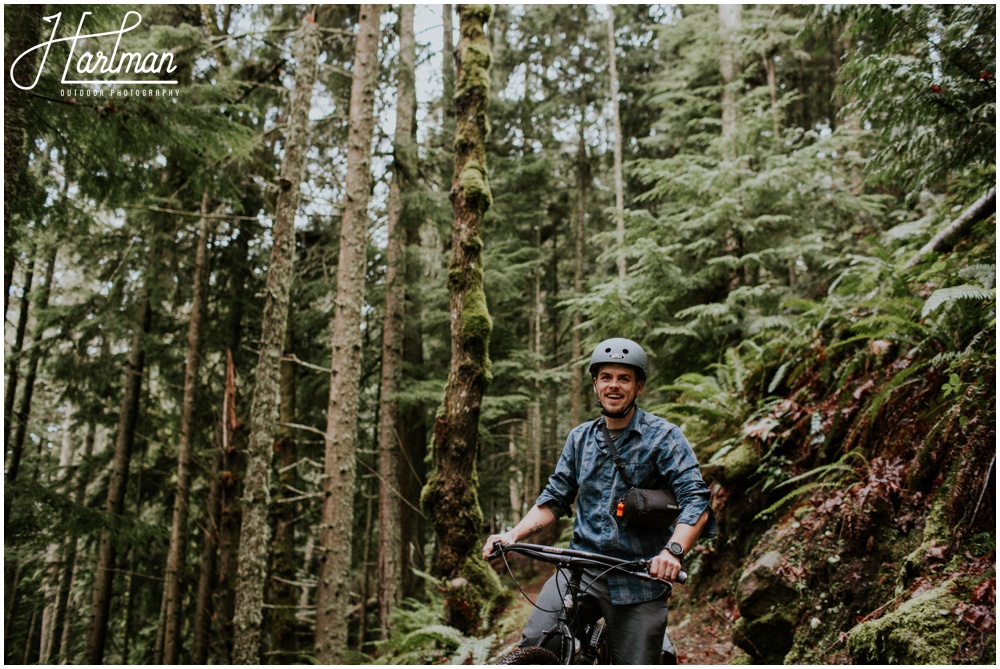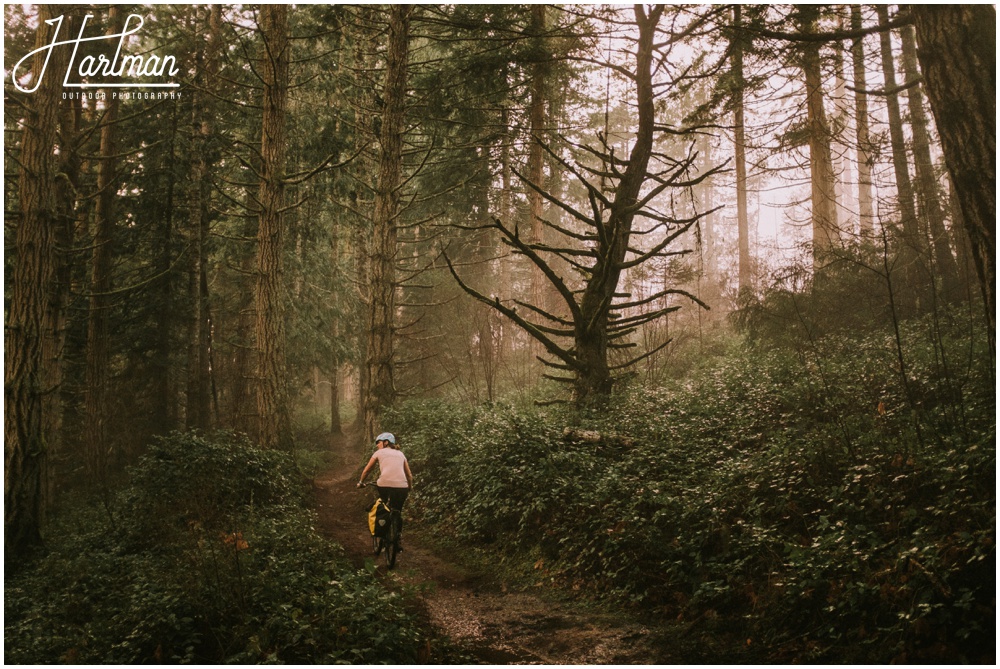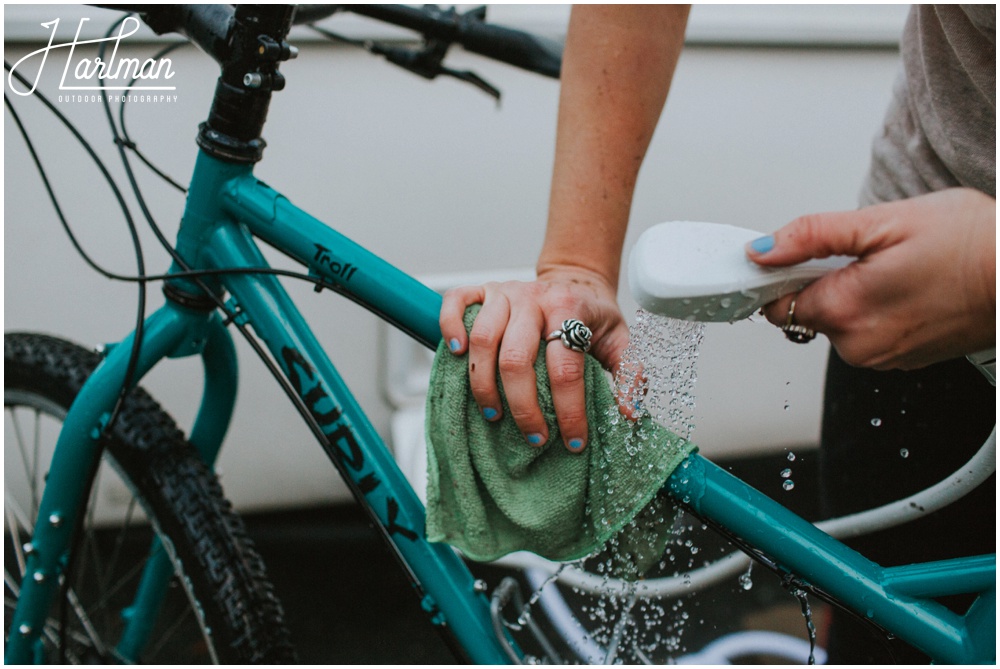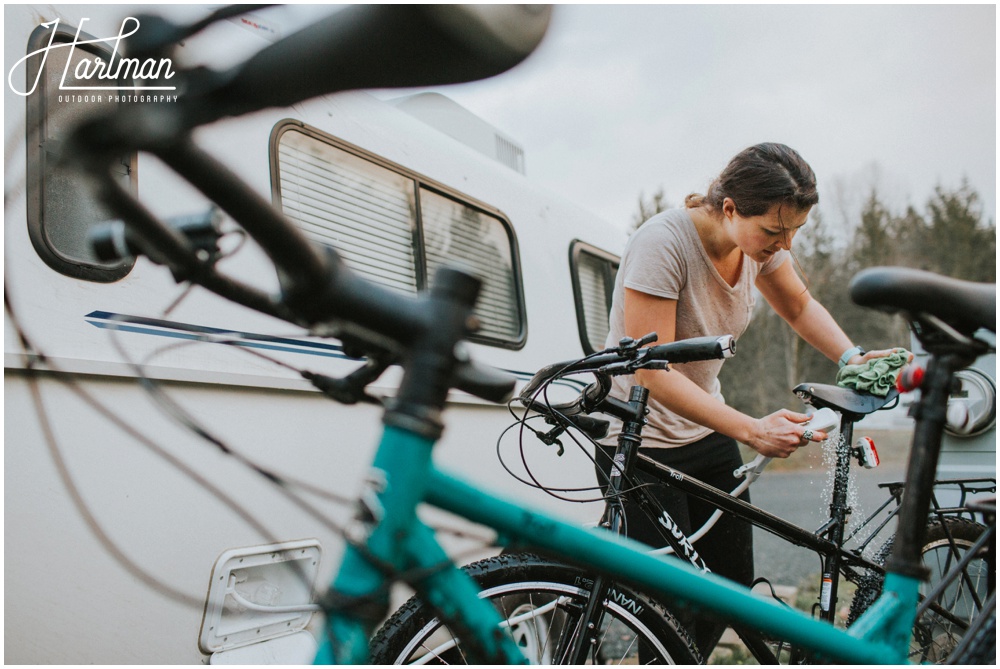 The next day, we decided to take advantage of the local mountain bike trails. The owner of the Elwha Dam RV park told us about the Adventure Trail – literally located just a mile up the road. We brought our Surly Trolls on the roof all the way from North Carolina and we were ready to put them to good use. The Adventure Trail was surprisingly easy to navigate. There wasn't anything too technical, and the route was pretty smooth – just very muddy. We had aimed to get a bunch of miles in this day, but once we hit the trail, we couldn't help but stop every five minutes to take pictures of the gorgeous scenery. We got a late start that day, so after only going about 7 miles, we had to turn around before it got dark. Time to go home, wash off the bikes with our handy dandy outdoor shower (thank you Casita for thinking of that!) and eat some dinner. Then, it was time to prep and pack to head into the city to stay with Kim and Kevin at their adorable Seattle home. Plenty of pics of our time with them to come!
Thanks for reading! ~ Shelley and Josh Hartman, Asheville – Seattle – Destination Wedding Photographers