---
"Hartman Outdoor Photography captured our outdoor intimate wedding and our love so beautifully; we're so thankful to have the best day of our lives stunningly photographed to look back on for years to come. Shelley, Jenny, and Zach were incredibly professional, quick to respond, and made us feel so natural having a camera on us. I highly recommend Hartman Outdoor Photography for your wedding, it was the easiest decision to hire them!" 
– Nicole, Past Bride
---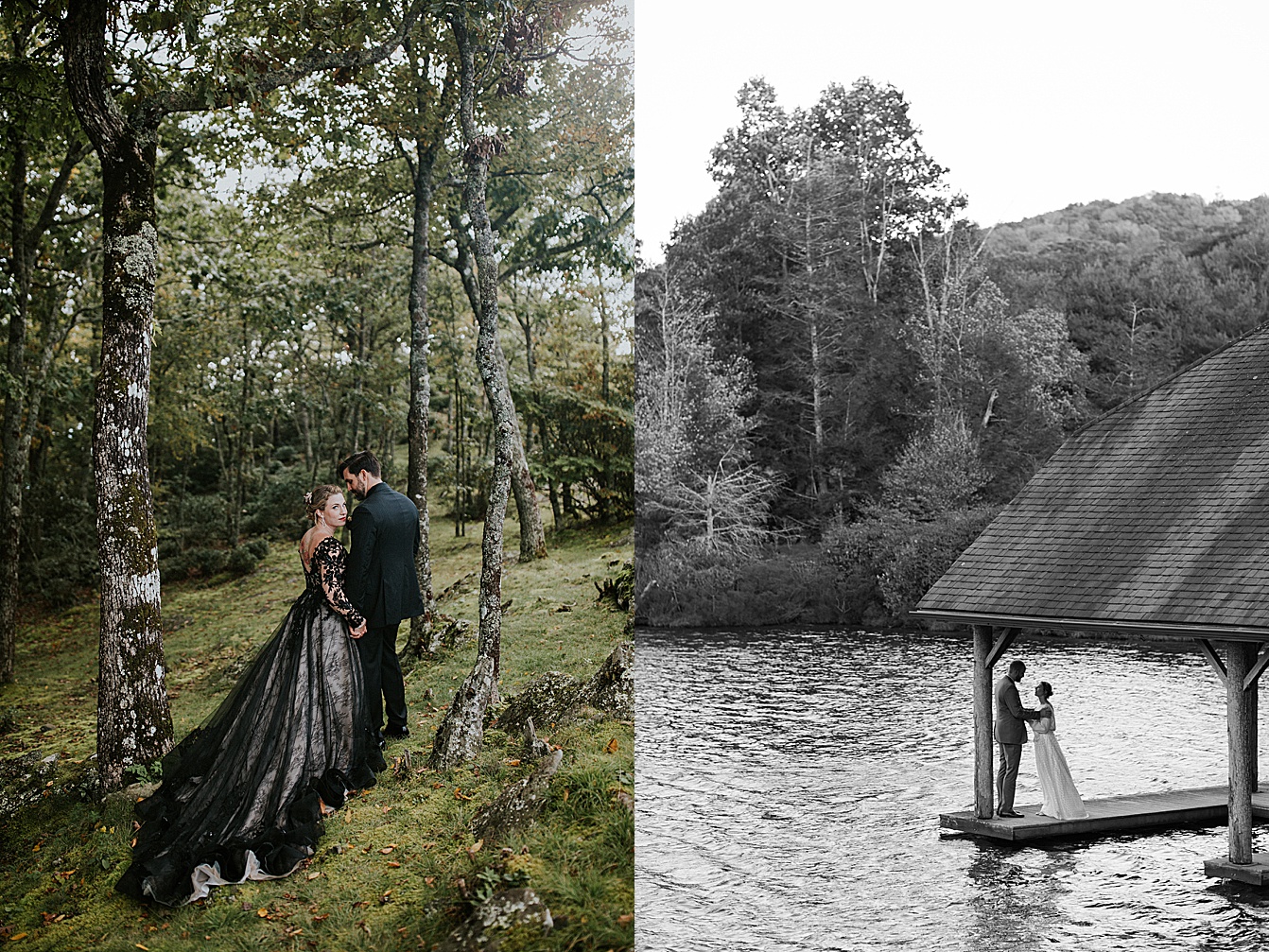 ---
"Shelley's work is unbelievable and she truly captured our day perfectly. From the second my husband and I looked at her work we knew she was the one for us! We worked with her from out-of-state and she was quick to respond to any questions we had. We met her for the first time on our wedding day and it felt like we had known her for years. Having had a small, intimate elopement we knew that we had to have an amazing photographer and Shelley is exactly that and more! Every time I look at our pictures I'm immediately taken back to that day. We cannot recommend Shelley enough! Thank you again for such a wonderful experience!"
– Christine, Past Bride
---
Do you travel?
Yes we do!
Shelley does most of the traveling, and actually photographs out of town for about 50-75% of her weddings each year!
Zach and Jenny are also available to travel, though they primarily service our base regions in the Blue Ridge Mountain regions of Western North Carolina (namely Asheville and Boone) and Eastern Tennessee. We also commonly service Charlottesville, Virginia.
How do we book you guys?
1.The first step is to send us a message here to make sure we are available for your date. 
2.If we are available, we will send you our package and pricing info, plus ask some questions to get to know you two and your plans a little bit. 
3.If all of our information looks good to you and you think you may want to officially reserve your date with us, we will then offer to set up a short meeting (usually by zoom or phone) to say hello and go over our process and any remaining questions you may have. If everything is clear to you and you have no further questions, we can also just skip the meeting and send over the contract for the package that you are interested in booking. 
4.To officially reserve your date, we require a signed contract and a 25% retainer. All our contracts and payments can be done easily online, and there is no extra fee to use your credit card (hello honeymoon points!!!) . If you wish to send a check, just let us know and we can send you my mailing address.
Do you photograph indoors too?
Yes! We photograph indoors frequently and are fully prepared for it with flashes, high-quality lenses, etc! Though most weddings have a planned outdoor component, like the ceremony and couple's photos, most also have a generous indoor component as well- such as the reception and getting ready.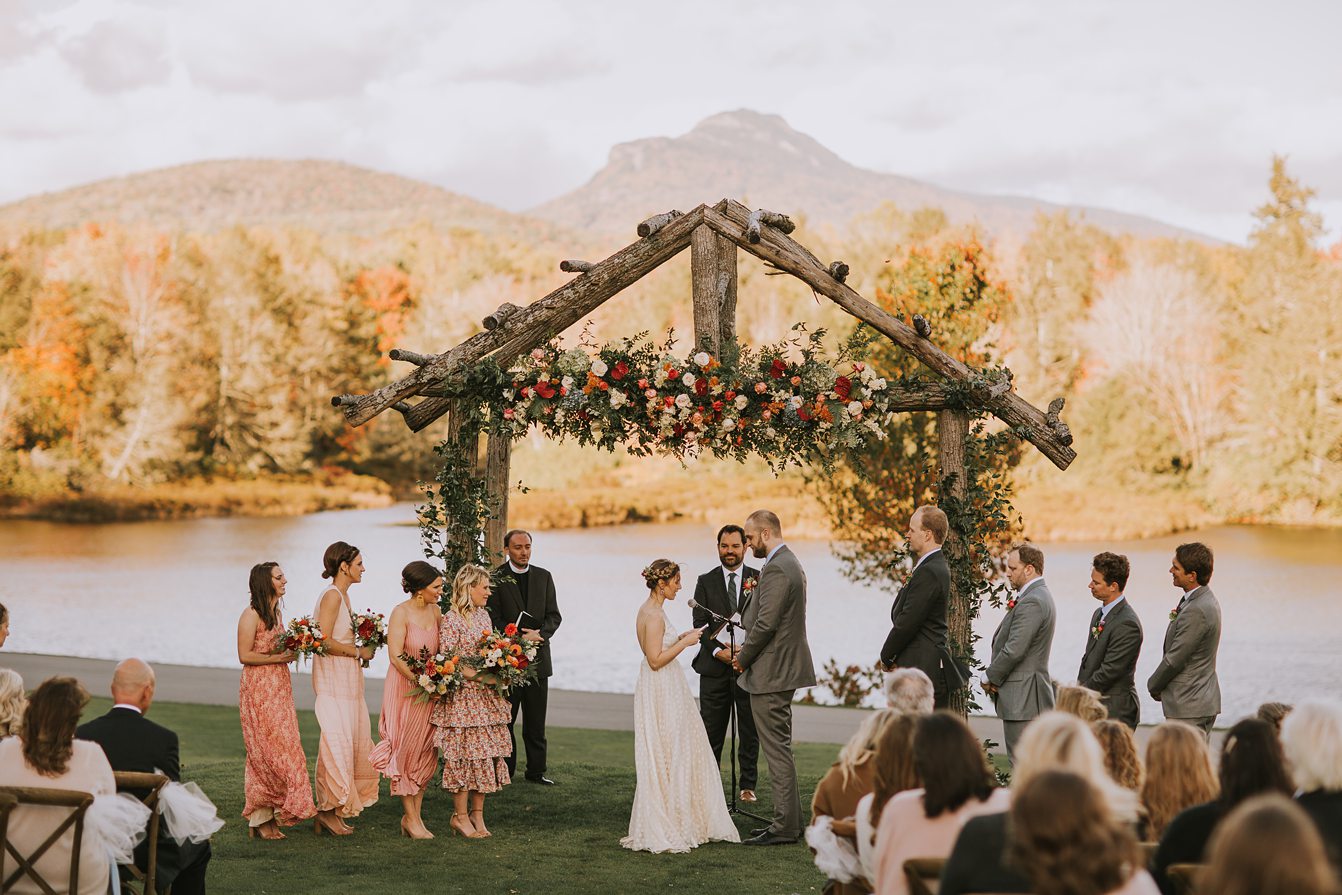 How many photographers will be at my wedding?
Shelley photographs on her own about 90% of the time. However, if you add on a second photographer to one of her wedding packages, Zack will probably be the one to join her. 
All wedding photography packages booked with Zack and Jenny include the two of them as your photographers. 
Do I need to book my venue before I book you?
No. Sometimes people book us before their wedding venue if they know for sure that they want us as their wedding photographers. We will then give a list of available dates to line up with your wedding venue. Wedding photography is the one thing that lasts past the day, so it makes perfect sense if this is your number one priority.  
What is your process/ experience like?
We describe ourselves as photojournalist photographers with an eye for epic scenery. 
We aim to capture the entirety of your story- from the emotions to the details to the scenery to the family shots. We love to capture the motion and excitement of the day as well as your connection. We have an eye for the way the wind blows through your hair, or for the way you look so majestic surrounded by the gorgeous mountain scenery. 
While our style is photojournalist- we will gently guide you whenever needed. Say if there's lipstick in your teeth or hair in your face, or we spot some great lighting on the other side of the room. We want you to look your best so that you can cherish these photos for years to come!
Can you help us with our wedding planning at all?
We will be happy to go over ceremony timing and location to help you guys get the very best light for your photos. After booking, we will also send over a sample timeline based on your wedding package and daylight hours of your wedding day in order to maximize the best lighting for your photos. This also gives you a good starting point of what to expect in each part of the day timing-wise.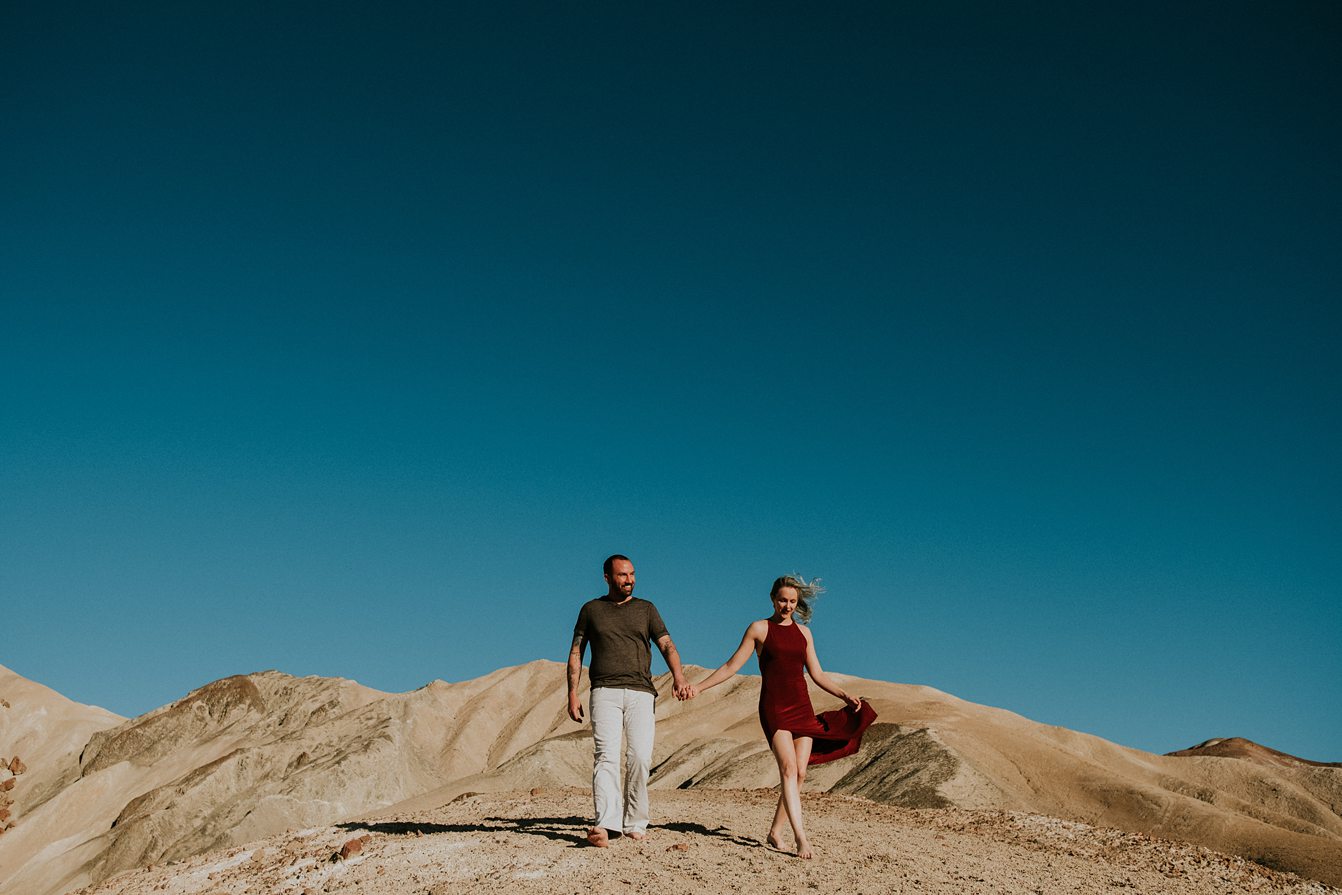 Do you go by a shot list?
The month before your wedding, we will send out a questionnaire to make sure we have all the necessary information going into your wedding day. This includes the final timeline, our starting time, and a list of any vips to focus on, or must have shots that might be out of the ordinary. We also provide a sample list of family photos which you can add and subtract from. 
While the above list is followed as closely as possible, we find the rest of the day is best captured organically as it unfolds. We each have enough experience photographing weddings that we know what to expect, and we also know what is expected of us. We make sure to capture the elegant getting ready shots, the emotional images throughout the ceremony, the efficiently gathered family photos, the beautiful newlywed photos at sunset, the great dancing shots and joyous conversations at the reception, and all the beautiful details and scenery shots. To sum it up, we will capture the story of your day and it's essence fully and authentically. 
 Will my images be watermarked?
No- nothing that is delivered to a paying client will ever be watermarked. The only thing you get are the edited high resolution images that are ready to print and put in your wedding album. 
How do you deliver your photos? 
We deliver all edited high resolution images in a password protected gallery. This makes it super easy to share the login with out of town family to view your photos as well if you wish. 
Do you offer prints or wedding albums?
Yes! We do offer options for printing and ordering wedding albums through the online galleries. Yet, you are free to print wherever you like. One advantage of printing through us is the color accuracy. Sometimes commercial printers may not color calibrate and so colors could potentially be off.
What are your prices?
To see our full package and pricing offerings, simply send us a message here with your wedding date and location, and we will be happy to pass our information along. We do our best to respond to all inquiries within 24-48 hours.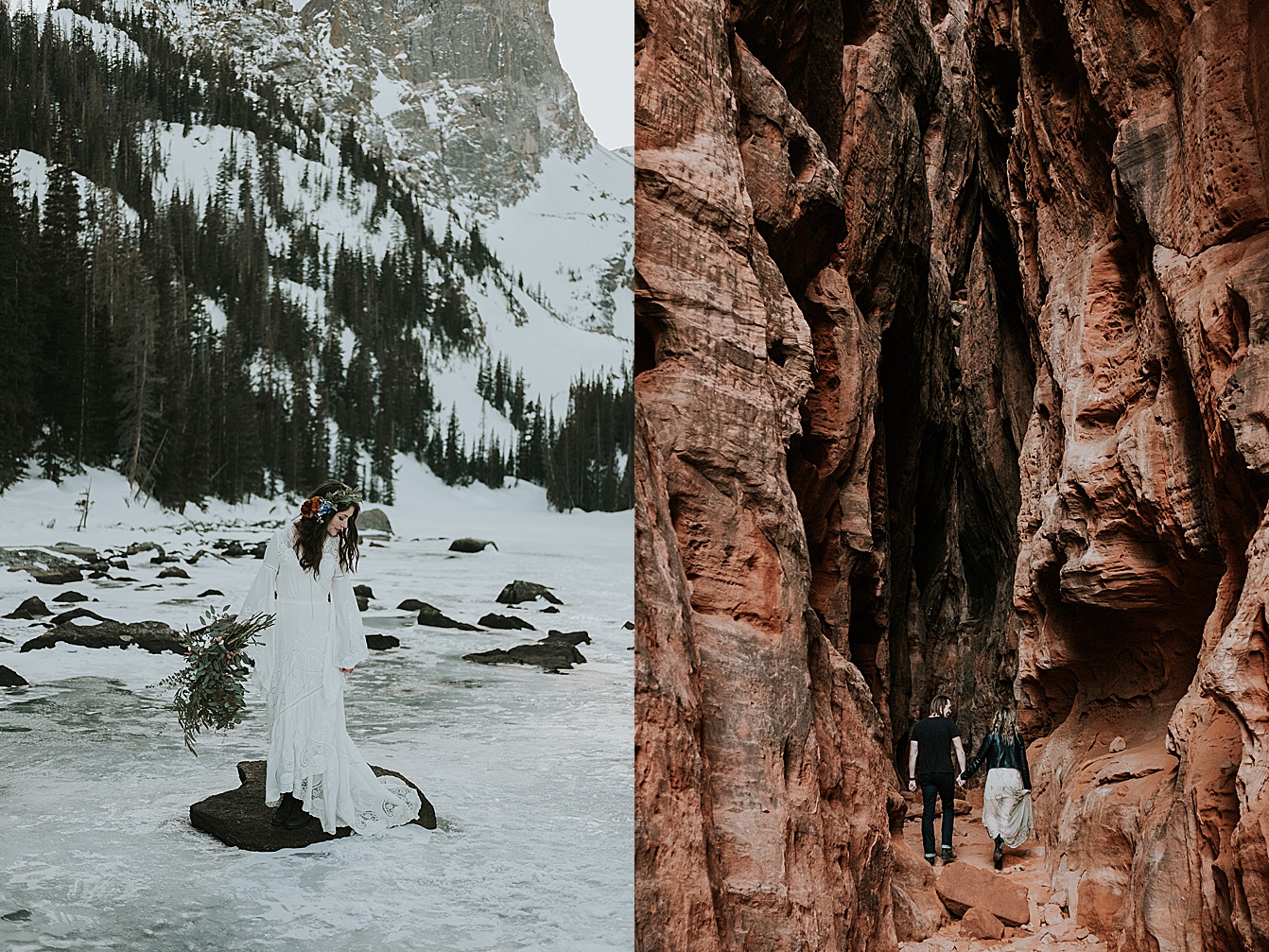 How many images will we get? Do you give many black & whites?
Depending on how many hours we are photographing, we generally deliver between 500-1200 edited photos on weddings. Elopements typically have more like 300-500. We deliver photos in both color and black and white copies. 
Do you use backup?
Yes! All of us have backup: cameras, lenses, batteries, memory cards, you name it. All of us have been doing this for many many years, and we know the value of backing up and always being overly prepared.
Do you offer drone footage?
One of our other associates is also getting his drone license so that service will be coming soon!
Do you offer video?
I'm sorry but at this time, we do not offer video. However, we do have some wonderful people to suggest.
A few kind words from past couples…