Michigan | Kayaking Pictured Rocks National Lakeshore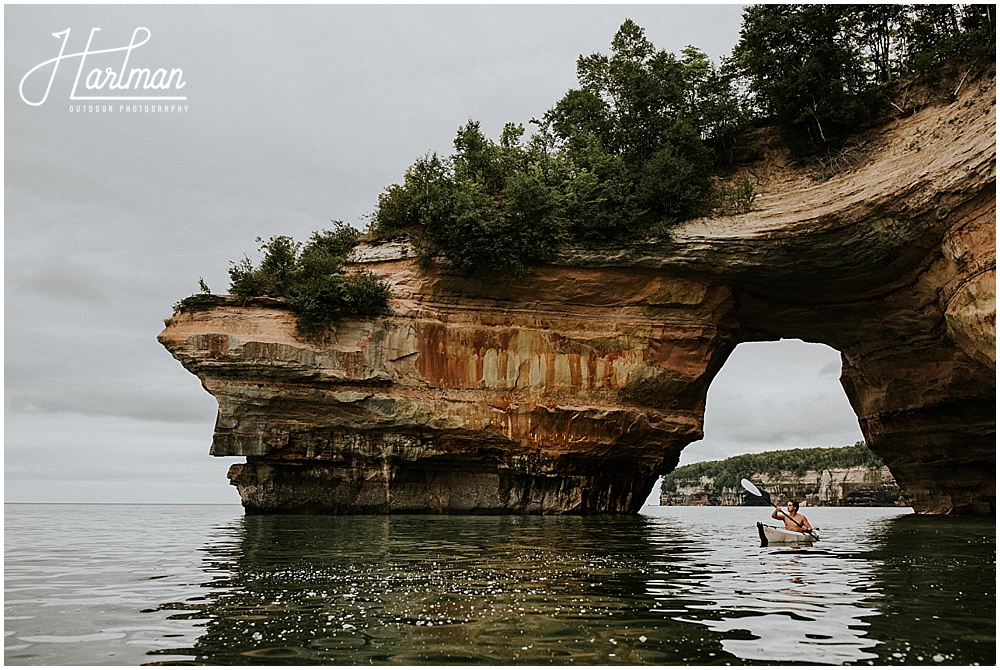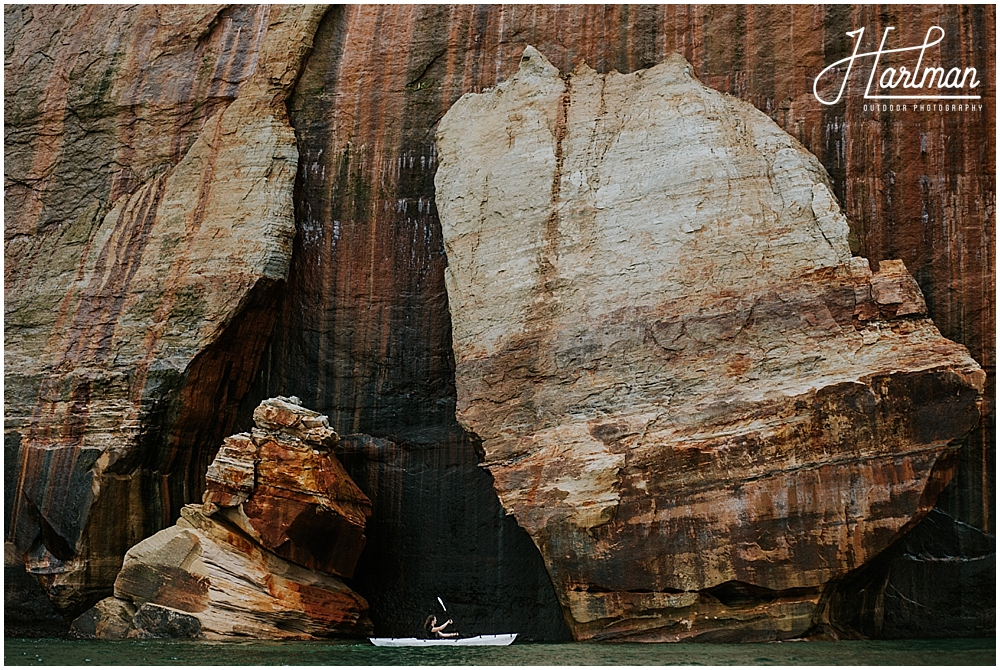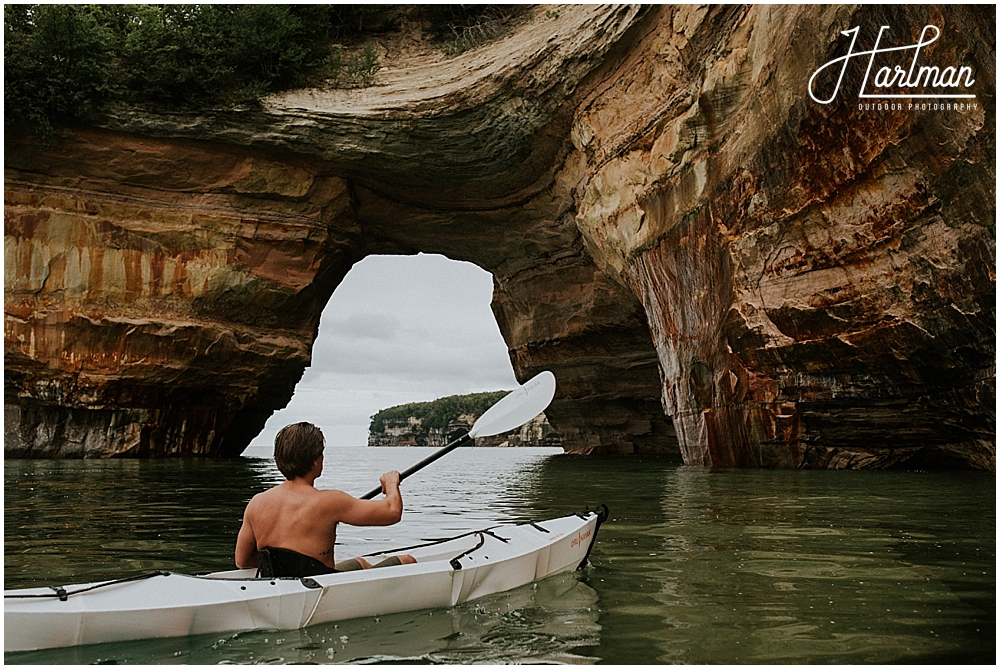 The idea to drive up and through Michigan's Upper Peninsula was a last minute decision. We had been visiting our family in Chicago when we booked an engagement session at Sleeping Bear Dunes near Traverse City, MI. Ultimately, we planned to head over to Door County, Wisconsin to finish off our summer break with a romantic cabin getaway off the lake and decided to take a giant scenic route up the Michigan and Wisconsin coasts. As we talked about our plans with Josh's family, they told us about the Pictured Rocks National Lakeshore up by Munising. The pictures looked nice and we were looking for any excuse to kayak and take photos, so we decided to check it out. Many hours later, after driving through Traverse City, driving over the Mackinac bridge, and waving hello to Mackinac Island, we arrived in the UP and set up camp at Grand Marais.
We let our kayaks in at Miner's Beach right in the heart of Pictured Rocks National Lakeshore- which is right between Munising and Grand Marais. As we kayaked around Miners Castle and East along the Pictured Rocks we agreed that this whole experience was even cooler than we had expected. We're glad we had kayaks- although there are many scenic boat tours, none of them really get close enough to appreciate the intense color of the rocks. It really looked like someone just took a paintbrush all over the rocks to create a work of art. It was magnificent. We kayaked all the way down to Lover's Leap – a cool natural archway- before deciding to head back. It was a grey and drizzly day, but there were plenty of other kayak tours and individuals on the water with us. In total, we kayaked 11 miles and took who knows how many photographs. Here are a few of our favorites. If you're ever traveling through the Michigan UP, we highly recommend making a stop here!
Thanks for reading ~ Shelley + Josh Hartman, Michigan + Destination Wedding Photographers