About Us | Shelley + Associate Photographers
Hartman Outdoor Photography is a wedding + elopement studio serving the Blue Ridge Mountains of North Carolina, Virginia, Tennessee + faraway destinations. Frequent destinations include the states of the Pacific Northwest, Iceland, and Illinois.
If you are planning your wedding in Central North Carolina, or would like to see additional examples of my (Shelley's) work, please visit my sister company Michelle Elyse Photography 
---
//  SHELLEY | OWNER, PHOTOGRAPHER + OFFICE MANAGER EXTRAORDINAIRE  //
---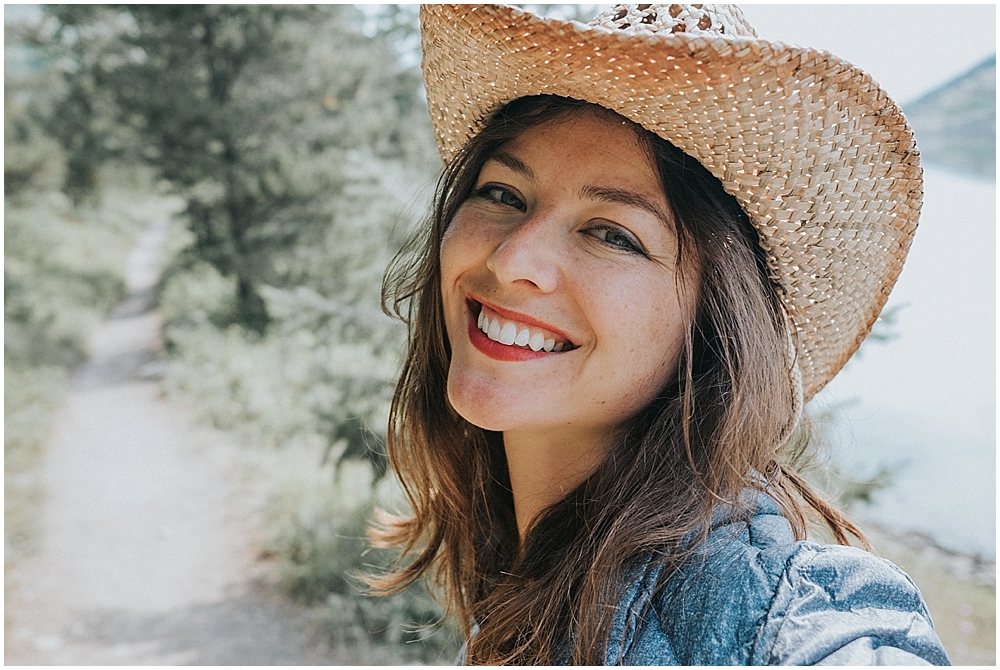 Hi there! Shelley here
I'm so happy you've come to my website! I'm a wedding photographer who loves all things nature, quirky details, laughter, and genuine people.
While I've lived in North Carolina for over the past 9 years, I've had the incredible fortune to travel all over the world photographing weddings. Due to my love of nature, I tend to photograph a lot of outdoor ceremonies, but I love capturing indoor spaces with lots of natural light as well.
As far as photography style goes, I love to keep things as genuine and natural as possible. Rather than stiff poses, I like to guide people to interact, connect, and have fun. Most of the time, I want you to forget you're even being photographed. That's my ticket to capturing the gorgeous, sexy, real you! I love natural light, natural scenery, and honest, natural moments. When you look back on your wedding photos each anniversary, I want you to see not only the beauty of the flowers, your dress, and the cake you chose- I want you to relive the sweet memories that you shared with each other, your family and friends! That is what is really important to me.
What draws me most to weddings is the constant variety. I've photographed over 150 weddings, and I find I love it more every year.  I love to photograph both larger weddings and very intimate elopements. Most of all, I love capturing the moments and memories. These are the things that you will cherish as you look back on your 20 year anniversary. These are the photos that will relive the day. I am particularly drawn to happy tears, laughter, anticipation, and heartfelt joy.
Outside of weddings, I love picnics, looking up at the clouds, going for long bike rides with Migo in my basket, spending way to much time browsing thrift shops, eating dark chocolate covered almonds, dreaming about adopting a houseful of cats, drinking excessive amounts of La Croix, tending to houseplants, watching Netflix documentaries and dancing to ABBA. My little Cairn Terrier sidekick, Migo Perrito, joins me in almost everything I do. He comes along on most of my travels. His favorite things are fetch, finding tennis balls, sniffing around at dead animals when mom isn't looking, and cat treats.
I would absolutely love to hear all about your big plans! Please feel free to reach out and say hello! :)
Much love and happy trails,
Shelley Hartman
---
//  ZACH + JENNY | ASSOCIATE PHOTOGRAPHERS + RESIDENT SWEETIE-PIES   //
---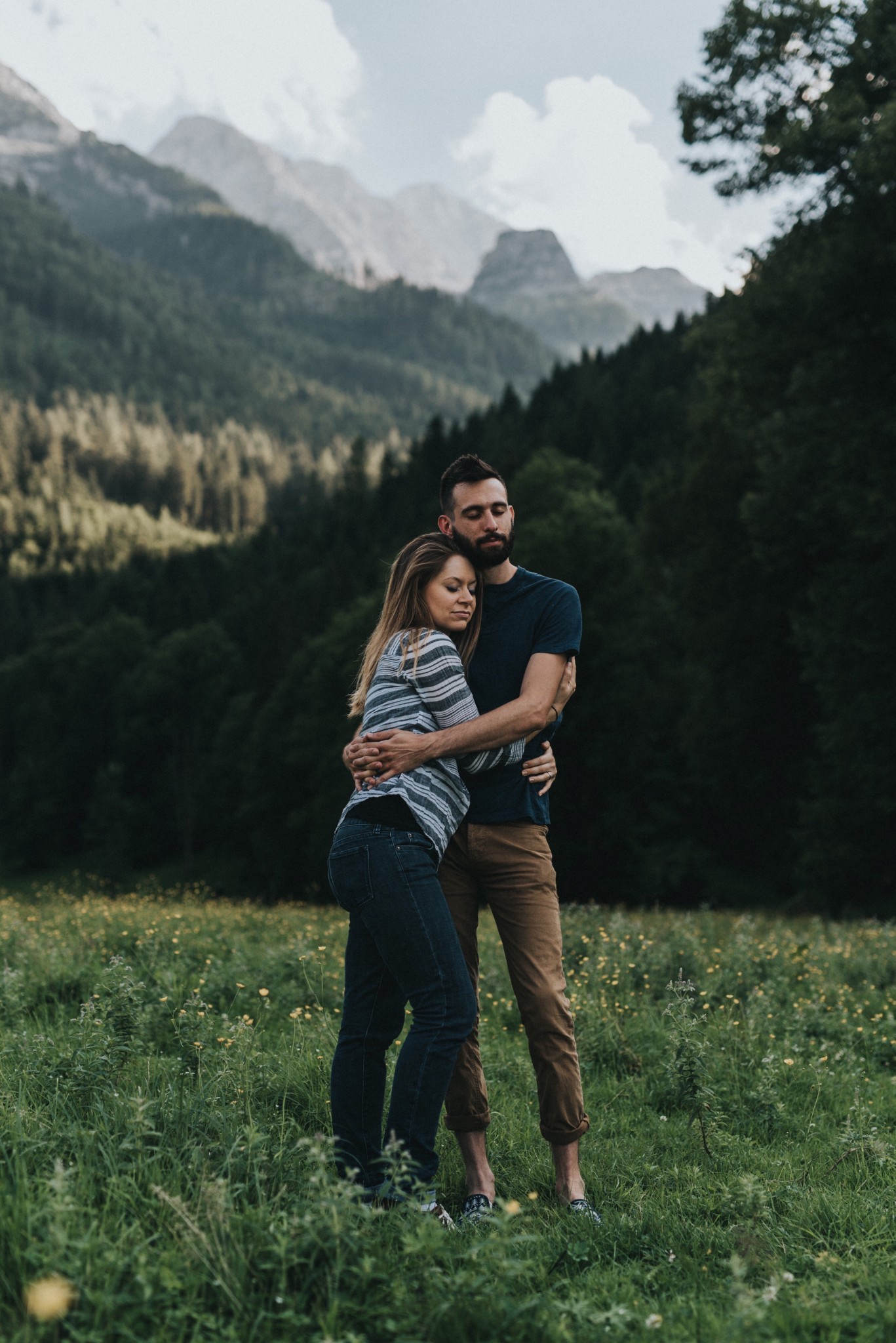 Hi there!
We are Zachary & Jenny. We are a husband and wife team, and we have been photographing weddings for the past 8 years together.
We choose to photograph life's most delicate and sweet moments, because we realize that we are immensely loved and our marriage has been the absolute best thing we have ever done. Marriage vows are some of the most beautiful words uttered and witnessing the union of two happy souls is what we live for. Marriage has taught us about grace and how to love, even when it is difficult.
Together we tell stories of beauty, bravery and rugged awesomeness. Our imagery is heartfelt and full of joy. We wait for laughter  and tender embraces, striving to authentically capture the in-between, the unscripted and the spontaneous. We love to adventure, exploring the landscape makes our hearts beat faster and our creativity shine. We want you to look back at your photos and live in those moments; to remember how your heart fluttered when your groom grabbed your hand, to recall your first embrace as husband and wife, to step back into and live in those moments of bliss.
Our best memories have been made adventuring together. We lived in Europe for almost 2 years and loved meeting people from a host of cultures, learning Russian and exploring parts unknown. We were so privileged to photograph weddings all over Europe. We now reside in the majestic Blue Ridge Mountains, but our passports are waiting and we are ready to travel. We particularly love capturing elopements and intimate weddings in the heart of the mountains.
When we aren't photographing weddings, we mostly love to hang out with our darling children, Ada and Canaan. We also love cooking, hiking, picnicking, tending to our backyard chickens and gardening.
Thank you for taking the time to get to know us. We would be thrilled to capture your beautiful wedding memories!
  Zach and Jenny