Colorado | Rock Scrambling at Settlers Park in Boulder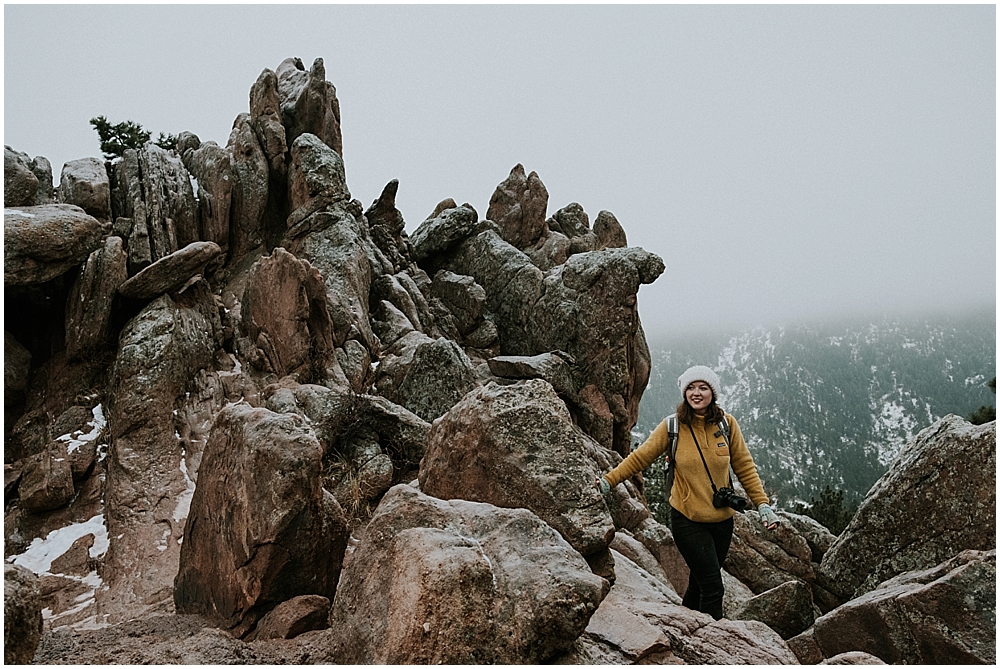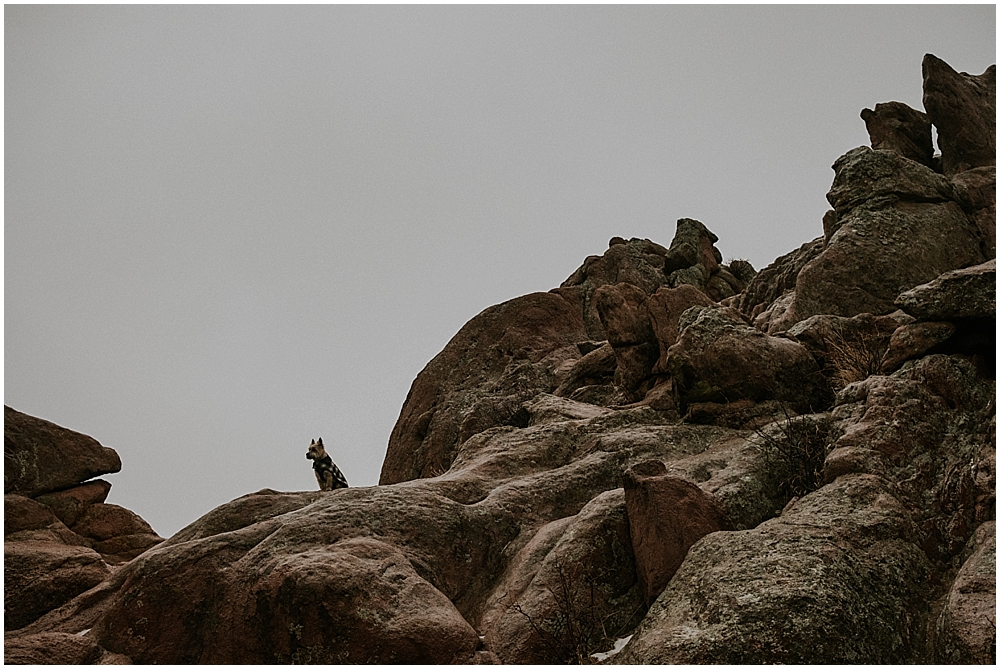 Boulder is a pretty cool little place. I say little, but actually the city was much bigger than I expected it to be. Like, it was a legit real city, with all the big stores you could ever imagine, but it also had all the cool independently owned coffee shops I would ever want to chill at. Then it was surrounded by mountains and epic hikes.
Most of my time in Colorado has been spent hanging out in Estes Park hiking with my friends Laura and Oakley and skiing in the Rockies. But I took a few day trips into Boulder- once to hike around the Boulder Flatirons, another to photograph Maggie and Matt's engagement session there, and another to hike the Red Rocks Trail at Settlers Park. Both the Flatirons and Settlers Park are right on the edge of town. Super easy to access. Both also are pretty easy. You don't have to hike far at all to get rewarding scenery and solitude.
The Red Rocks Trail at Settlers Park is also awesome because it allows dogs. I spent a lot of my time in Colorado hiking and photographing in Rocky Mountain National Park, but sadly, Migo isn't able to come along. This weekend, I was dog sitting Migo's dog friend and former ring-bearer Beta. I wanted to take him for a good hike, so I had him hop in our truck and come along to Boulder with me.
By far, my favorite spot along this hike was the very tippy top of the red rocks. The rocks were textured and jagged, and the views around them were incredible. Just on the other side of these rocks is a peaceful open meadow. I can't help but think this would be a beautiful site for an intimate wedding or elopement. I almost forgot I hadn't even left the city of Boulder. I very highly recommend checking this out if you're visiting town. :)
Thanks for reading! Plenty more posts coming soon!
Shelley Hartman,  Colorado + Destination Wedding Photographer