Colorado | XC Skiing Eldora in Nederland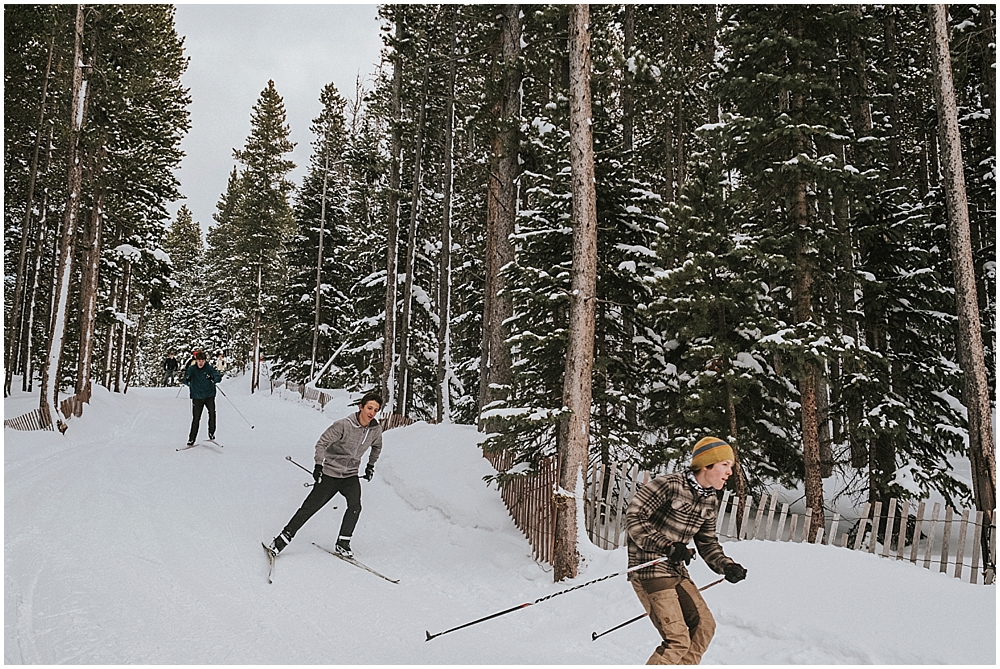 When I came to Colorado and saw all the snow- I started researching Cross Country Ski trails right away.  I hadn't actually been cross country skiing in quite a while, so I wanted our first trip out here to be a pretty easy one. After all, the Colorado elevation can be a little intimidating. I found a ski resort called El Dora just outside the adorable little hippie town of Nederland. I made the windy, snowy, scenic drive out there and started the afternoon snapping on my skis.
Before this, I had only been cross country skiing  through fields in Illinois. This was very different. I had never actually had to ski downhill on my xc skis, so I got a lot of practice doing the pizza move. It's actually probably my best move (and my only move other than moving forward). The routes here went all through the woods, through trees covered in heavy snow. I mostly followed the groomed tracks, since that is what my skis are made for. Even though I moved very slowly and look like I'm hardly moving, it was an awesome workout- especially on all the uphills!
There were signs about Moose in the area, but sadly I never saw one during my time skiing. The only wildlife I saw was a little squirrel running into its little hole under the snow. As the sun started to set, I headed back towards the trailhead and ran into a high school Cross Country Ski Team.  Coming from Illinois, I think it would have been awesome to go to High School in Colorado and grow up skiing. I hope these kids know how lucky they are!
Have you been to El Dora? Better yet, did you go there and see a Moose??? If so, tell me about it! I'd love to hear your story!
Shelley Hartman, Colorado + Destination Outdoor Wedding Photographer