Thea + Ronny | Rocky Mountain Adventure at Dream Lake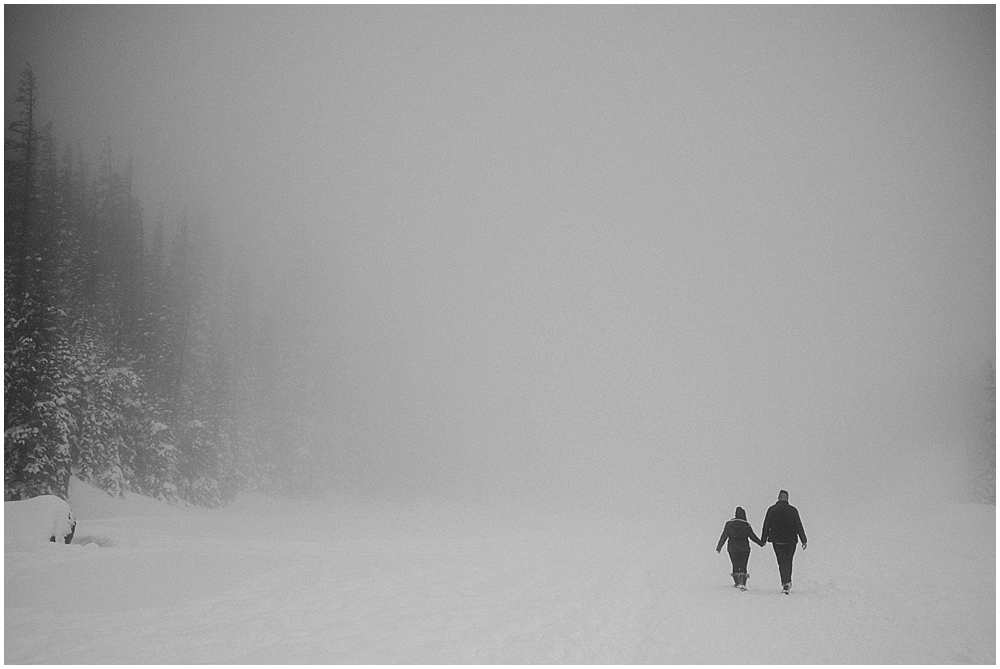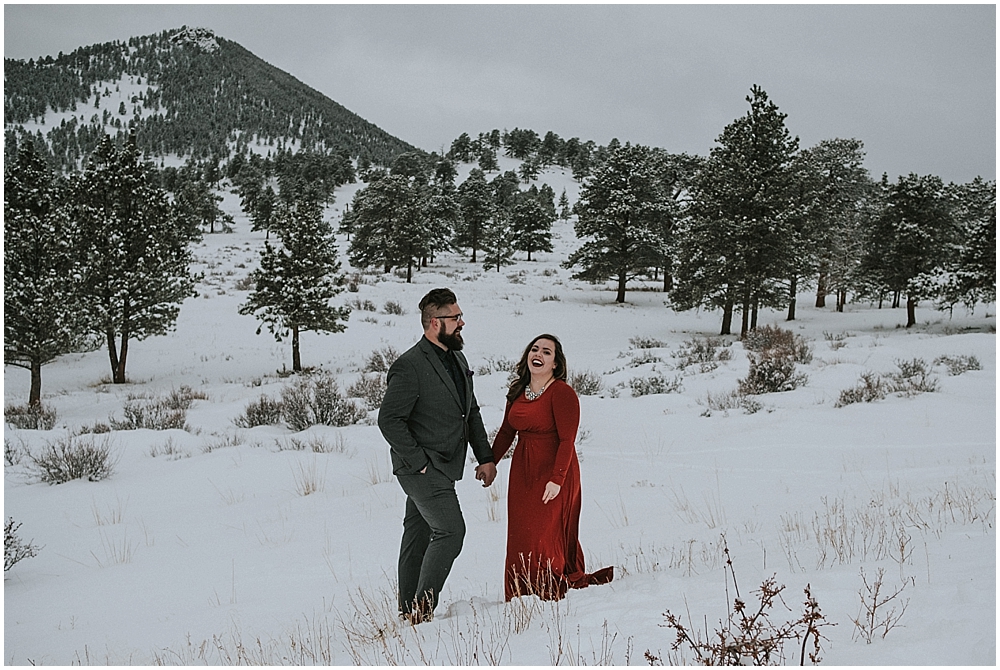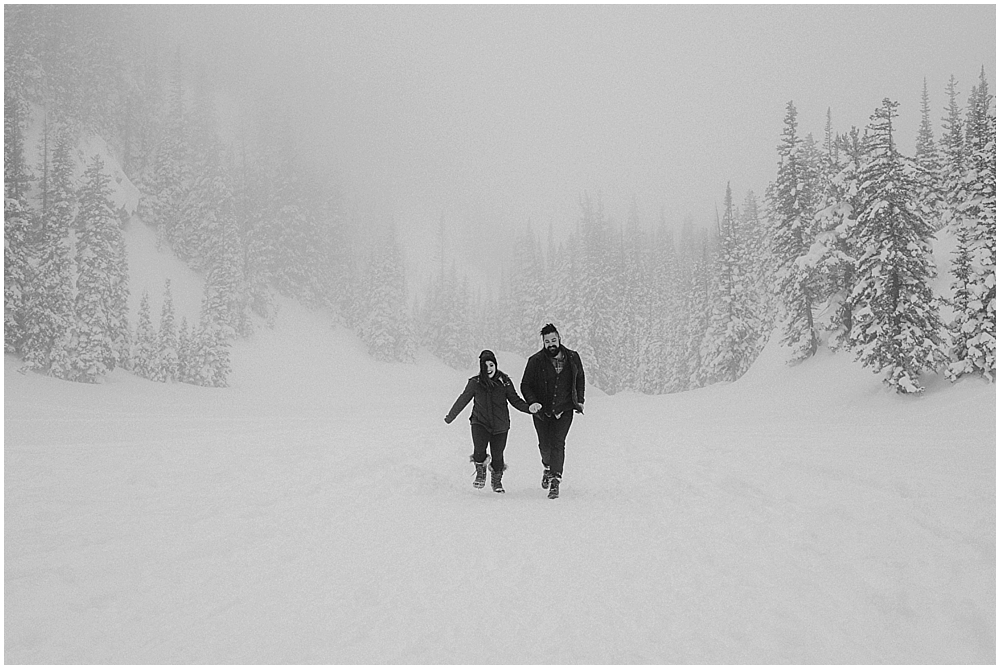 Thea and Ronny had been our Facebook friends for quite a while. We met online through one of our other couples, and even though we had never actually met in person, we really loved following each other's lives. Thea and Ronny lived in Raleigh, North Carolina while we did, and just made the big move to Kansas City, Missouri for work.  Ronny and Thea love to explore new places. On one of their most recent trips to Norway, Ronny proposed on an epic hike. Talk about romantic! Thea contacted us to meet up for an engagement session this winter, so we told her our travel schedule. Being people who love going all out, they chose to meet us in the beautiful, snowy lands of Rocky Mountain National Park in Colorado.
Planning their engagement session in Rocky Mountain National Park, we scouted out a cool spot near Estes Park called Bear Lake. Bear Lake is an alpine lake above 10,000 ft elevation with a path leading to other nearby lakes like Nymph Lake and Dream Lake. It looked absolutely gorgeous! This winter, Colorado received a ton of snow. About five feet on the mountain peaks. Tree branches sagged under the weight, while the entire landscape was covered in white. It was breathtaking. As Josh and I scouted the route for Thea and Ronny, I could not wait to show them this amazing place!
It turns out that Thea and Ronny got a true adventure in their session. We met up with the two of them at the Rocky Mountain National Park visitors center for some shots in the valley before heading up the mountains. Due to all of the snow, the road up to Bear Lake was pretty rough and their little rental car would have really struggled. We had tire chains for our truck to get up there, only we just had two seats. Poor Josh and Ronny had to sit in the truck bed as we drove all the way up the mountain through the park to get to the trailhead. But it doesn't stop there. As we hiked along the path from Bear Lake to Dream Lake the snow was so deep that we were sinking down to our thighs in spots. This short hike was not easy. Quite the opposite in fact. We were all rewarded for our efforts when we came out of the forest to see the snowy Dream Lake covered in a thick, dreamy fog.
Ronny is a professional photographer, so he brought his camera along and got some shots of us and the landscape. We are so appreciative to have these memories captured! We had such a great time walking over the frozen alpine lake, sipping champagne, and gawking at the foggy scene. It was memorable both for the great times we had, and the challenge of just getting around- both by car and by foot. Thank you so much Thea and Ronny for flying into Colorado for an epic adventure in the Rockies with us. It was so wonderful to finally be able to meet you in person!