Colorado | Hiking and Skiing Estes Park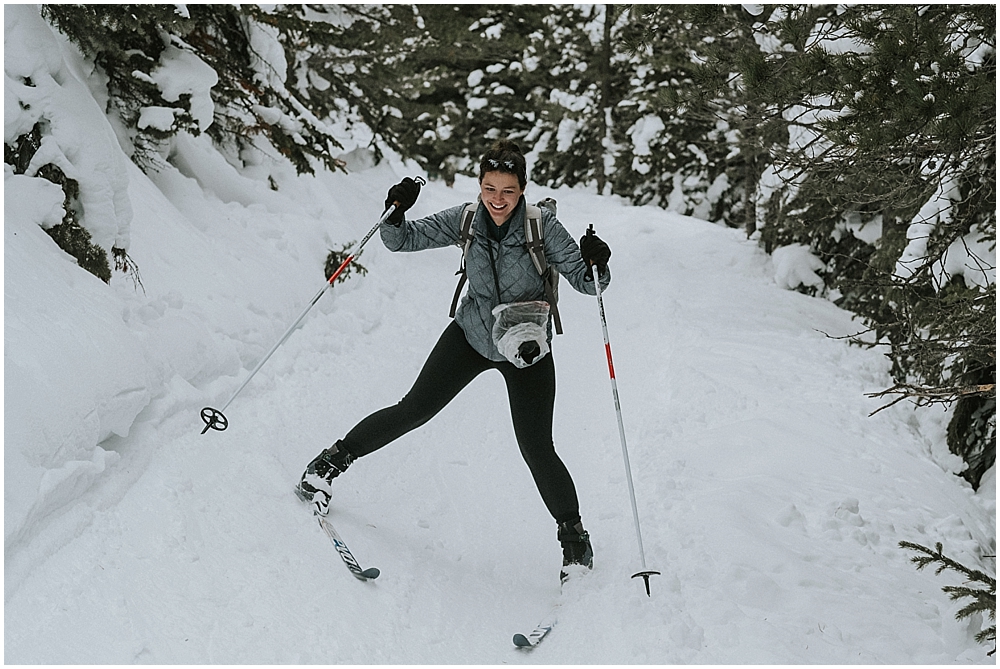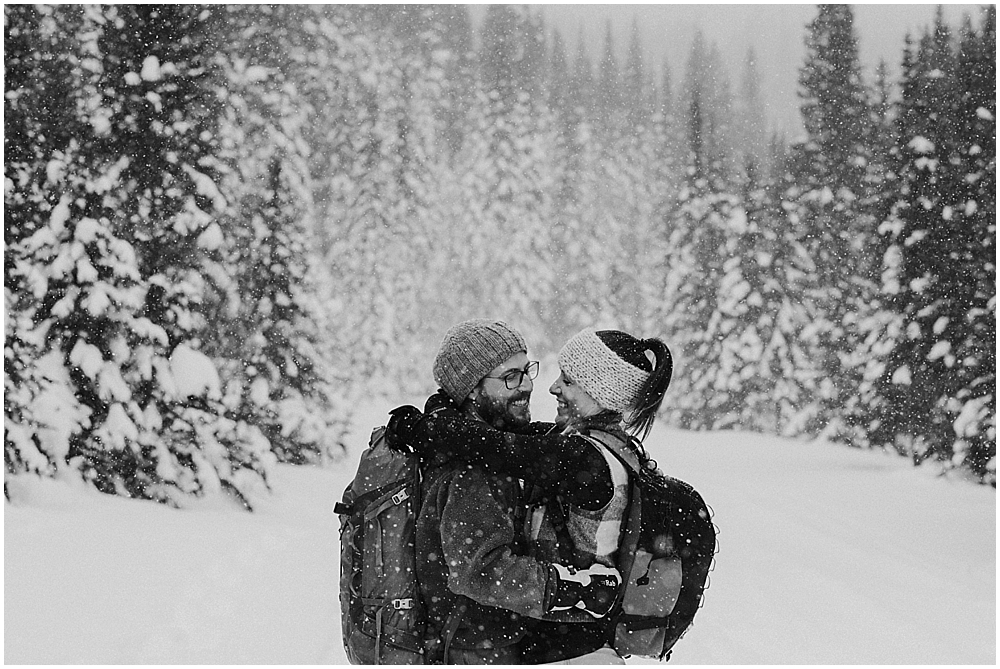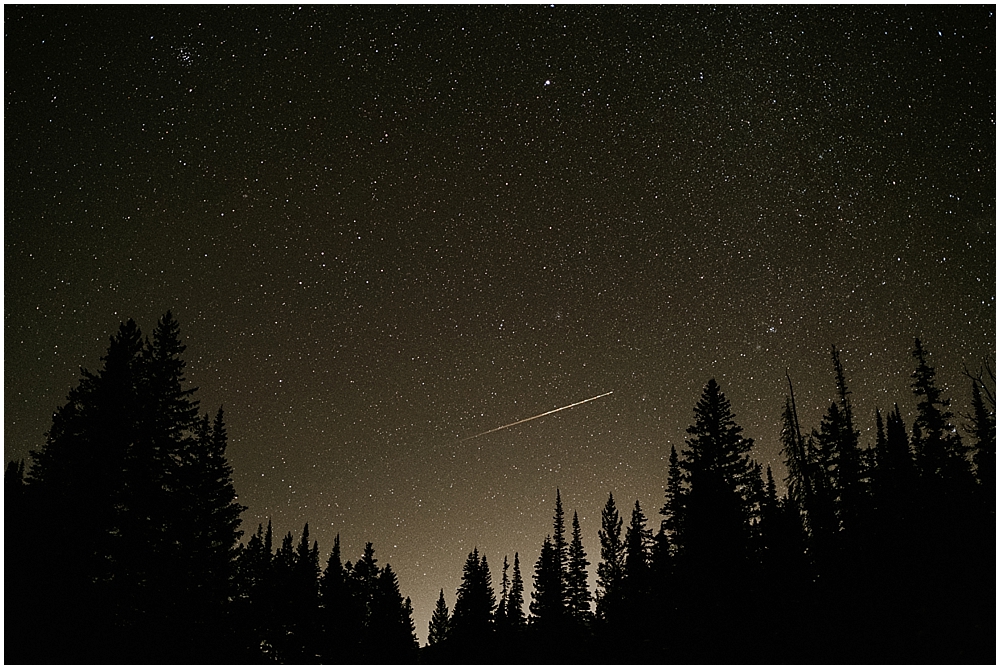 I am so thankful for Laura and Oakley and their friendship. I first met these two a couple years ago when I photographed their wedding in Asheville, North Carolina. About a year after they got married, they decided to move to Estes Park, Colorado right outside of Rocky Mountain National Park. It was about the same time that I moved into the camper, and I remember Oakley messaging us to say that he had a "Casita-sized driveway" if we ever wanted to come visit.
This winter, in making the plans for my big road trip, I ended up making our way across country from North Carolina to Lake Tahoe, making a few stops along the way. One of those stops ended up being Estes Park, Colorado. I'm actually pretty shy about taking people up on their offers, but thinking of Laura and Oakley's snow covered cabin was pretty irresistible. Booking a couple of engagement sessions while I was out there really sweetened the deal.
Laura and Oakley are non-stop adventuring when they aren't working. Oakley backcountry skis at night after work in Rocky Mountain National Park, Laura hikes up mountains every day, and they go on ski trips together on the weekends. I happily watched their sweet pup Beta for them during a couple of their weekend getaways. Luckily, I was also able to join them on a few of their adventures. Before I left, I planned a whole hangout day. I went for a homemade breakfast at a little mountain restaurant and then headed down the road for some cross country skiing. Beta is a really cool dog because he can just jog alongside them. Of course  I planned to get some pics of them along the trail too. As we headed back to the car, the snow started to fall in big flakes. It was absolutely perfect timing.
On another day, we went up after dark to a frozen alpine lake in Rocky Mountain National Park for some pictures of the stars. It was freezing cold up on top of the mountain, but it was honestly one of my favorite memories in the whole two weeks we were there.
Thank you again Laura and Oakley for letting me stay with you and tag along on your adventures. I can't wait to come back and see even more of the area!
Shelley Hartman, Colorado + Destination Wedding Photographer