Maggie + Matt | Colorado Engagement at Boulder Flatirons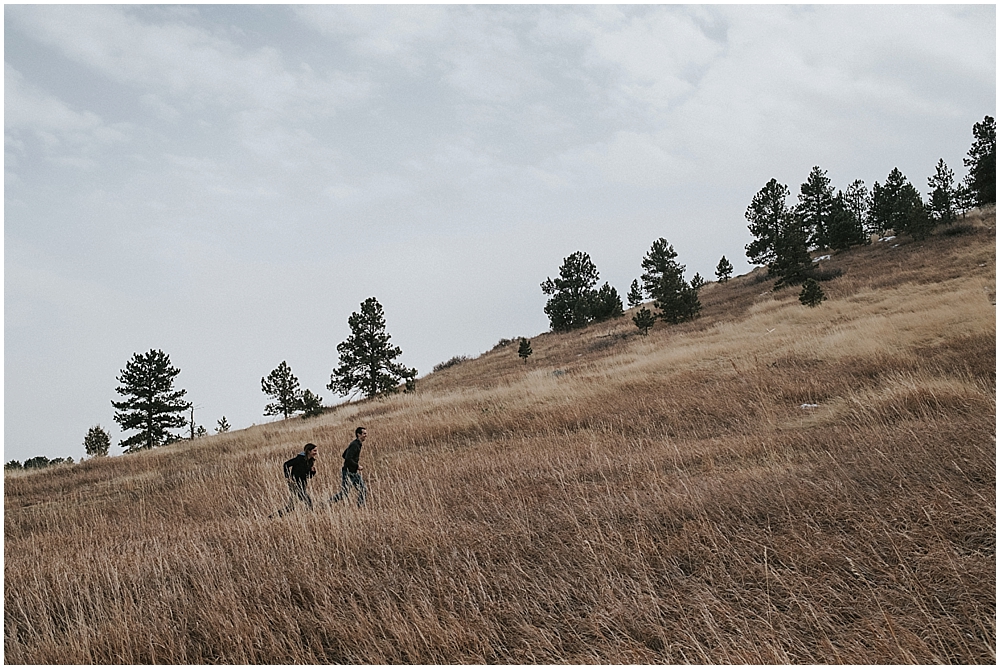 Since hitting the road, some cool things have started happening. First of all, we pinch ourselves for being able to drive all around the country photographing weddings. People have even started flying into destinations to meet us in the beautiful spots we visit. Maggie and Matt are one of those couples. They live in Texas and are getting married in North Carolina this Spring, but wanted to take a cool trip for their engagement. We sent them our winter travel schedule, and right away, they picked Colorado for a meet up. We were so pumped!
We arrived in Colorado a few days early to hike the Boulder Flatirons and location scout. The drive into Colorado with our camper was just amazing. So much snow on those rocky mountains. So many pine trees. It hardly felt like real life. Maggie and Matt met up with us on a warmer winter day for their session. It was just perfect out. We wandered around the field laying in front of the flatirons, hiked along the trail, and scrambled along some boulders along the way. Really this session was just about having a good time. We hiked around until the sun set completely over Boulder. So so excited to see these guys again next month for the big day!