Colorado | Boulder Flatirons Hike in Snow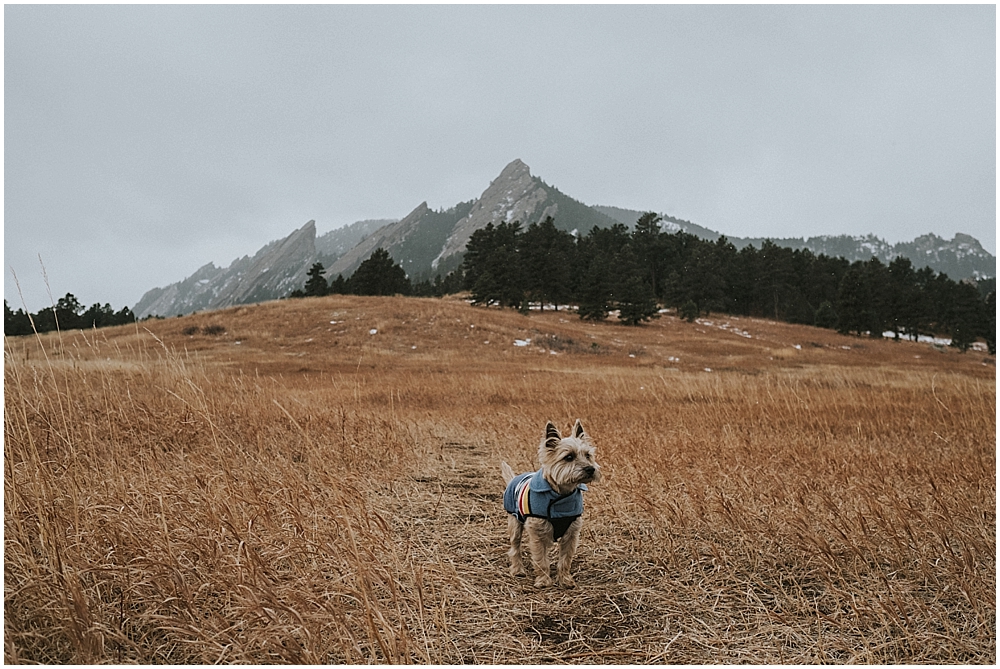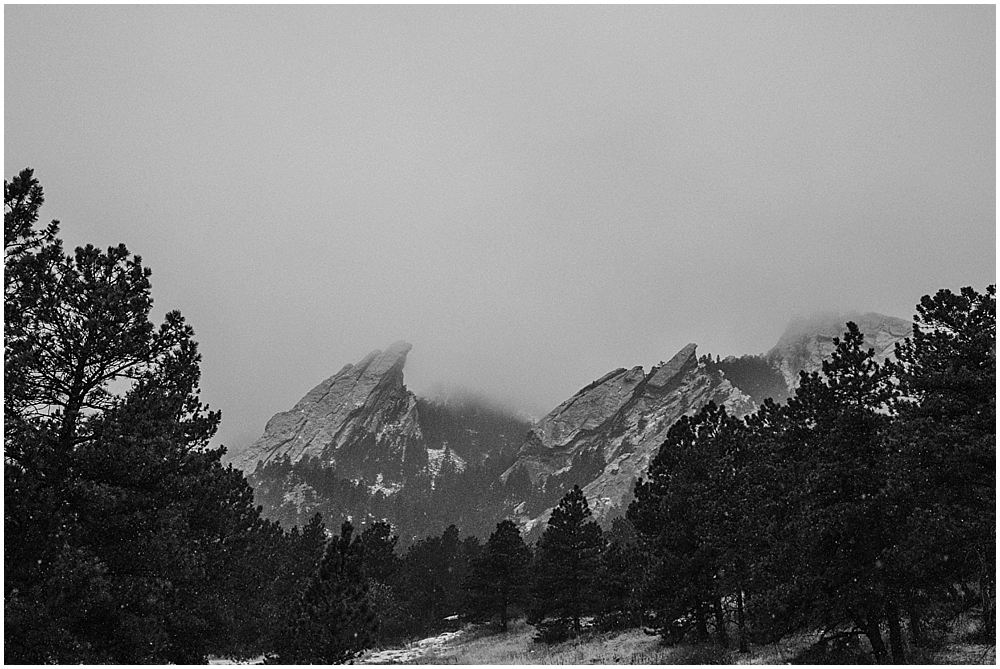 I first came to Boulder to scout out the Flatirons for an engagement session I was shooting there a few days later. I had done some research online and came across the Flatirons as a very scenic yet easy hike. Doing this hike for the first time, I didn't know quite what to expect, but I was very happy that I had chosen this spot. Starting out, there are wide open meadows in front of the mountains, overlooking the town of Boulder. This meadow would be the absolute perfect spot for an elopement or a small outdoor wedding ceremony I must say. I haven't seen any photos of other people doing it, but honestly, it would be perfect. I love the light in this open area, and also how accessible this spot is (especially since I don't have 4wd on our truck!).
Migo loved the hike too! Pendleton Woolen Mills had sent me a couple sweaters for Migo to try out, and he was toasty and dapper on the trail. There was some ice on the trail, but he loved hopping along the rocks and sniffing all the animal smells as we went along. My ambitions weren't too high, but I hiked to the bottom of the second Flatiron. Its a very easy hike, but I wish I had thought ahead to bring my microspikes.
As I hiked back out along the loop, the snow started to fall. The clouds hovered over the tips of the Flatirons and the speckles of snow in the air were pure magic. I couldn't wait to come back with my couple to photograph and explore here again.
If you end up exploring the Flatirons in Boulder, Colorado, let me know how you liked it! I'd love to hear from you!
Shelley Hartman, Colorado + Destination Wedding Photographer