Utah | Sunrise Hike at Delicate Arch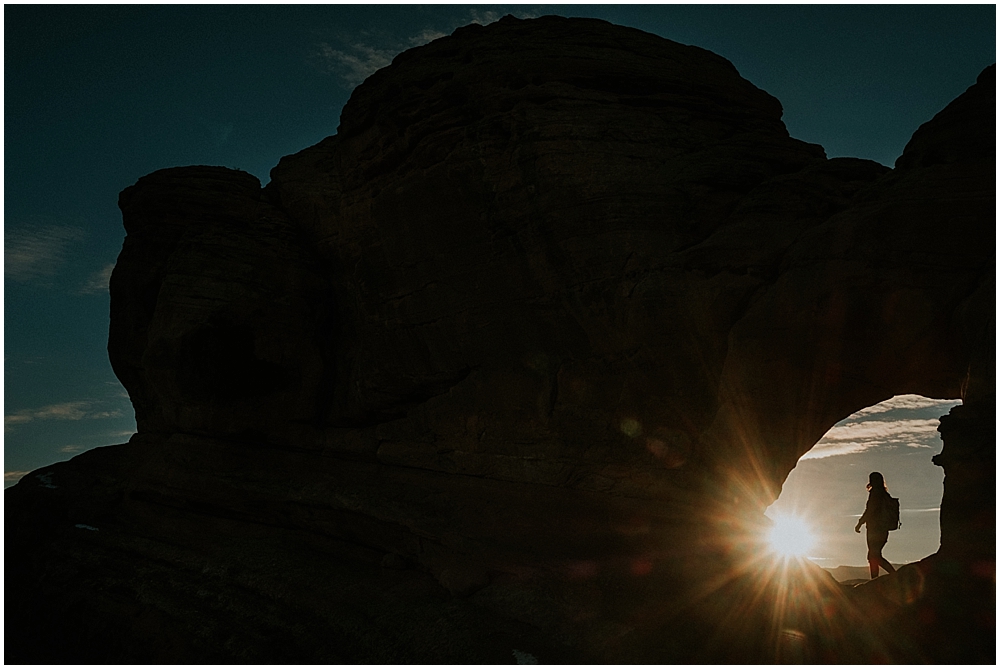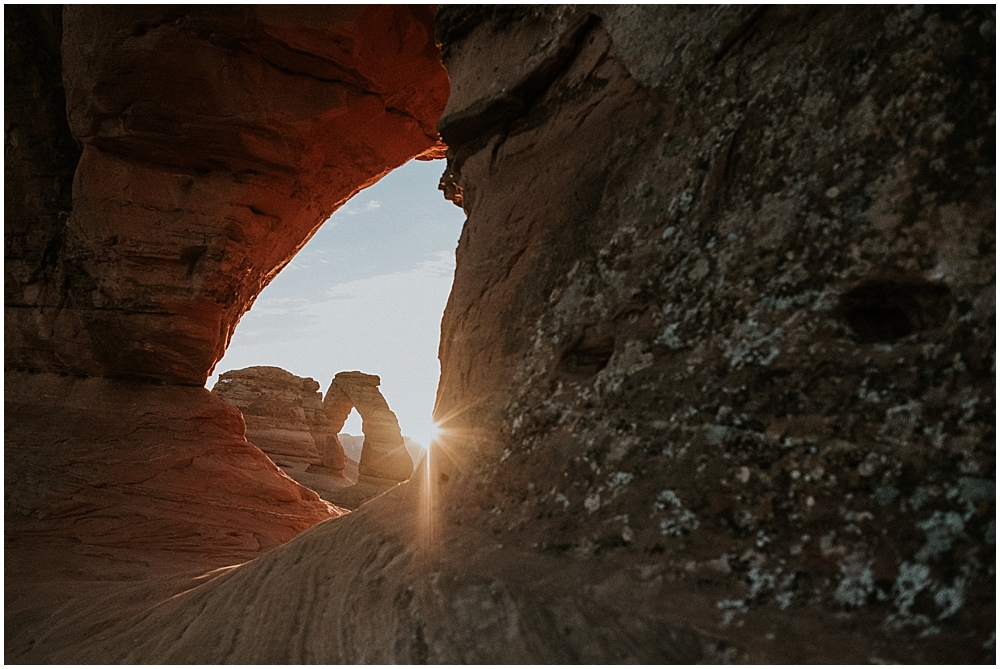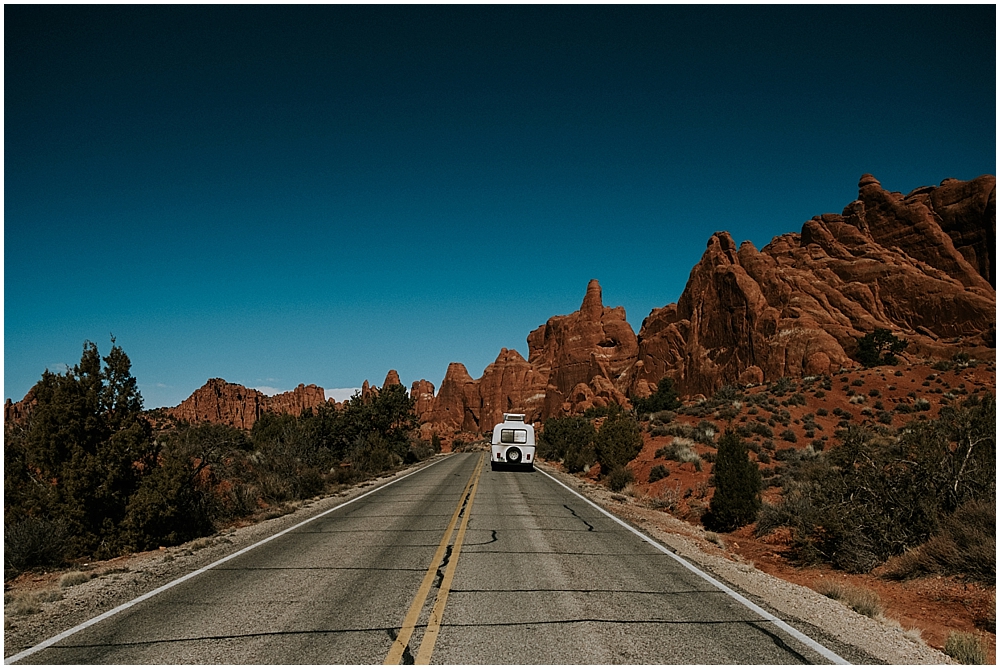 I'm just going to be honest- I am not one of those photographers who catches sunrise every morning. Not even every month. This is probably one of only a few times each year that I do wake up for sunrise. I only save these occasions for when I think it will be absolutely worth losing sleep over. And this hike totally was!
I boondocked on public lands in Utah the whole time I visited Arches National Park. I arrived to my site in Moab late at night, then woke up early to drive into the park before the sun rose. It was so pitch black out I had absolutely no idea that I was driving under giant rock monoliths and past beautiful arches on our way in. I hadn't done too much research or seen too many pictures of Arches before our visit, so I honestly didn't even really know what to expect. But one person told me that sunrise at Delicate Arch was amazing, so I went for it.
The hike to Delicate Arch is a little over a mile and mostly easy. As usual, I dragged my feet getting out of bed that morning, I had to jog down the trail to make sure I made it there before the sun came over the horizon. I'm very impressed that I did that without even having a cup of coffee.
Once we got there, all you can say is "Wow!". Delicate Arch is right there on its own above a strange giant fishbowl of a rock formation. It was a little hard to walk near the Arch because it was so steep (and I really didn't want to log roll down into the bottom of that fishbowl) but Picture Frame arch was a lot easier to climb up and down from and really did frame Delicate Arch perfectly. The sun rose right up through the Arch, creating those starburst of sun flare in our camera. It was amazing.
As if seeing sunrise through Delicate Arch wasn't enough excitement, right off the trail on the way back is a spot to view ancient rock art carved by the native americans. On my way out of the trailhead, I could now see all of the beautiful surrounding scenery I was oblivious to on the way in. I drove all around the park making a million photo stops along the way. Later I found out that Arches National Park has the highest concentration of natural arches in the entire world, and that Delicate Arch is the most photographed arch in the entire world. I have to say, I am completely in love with this park.
Shelley Hartman, Utah + Destination Wedding Photographer