Liz and Adam | Iceland Dyrholaey + Waterfall Wedding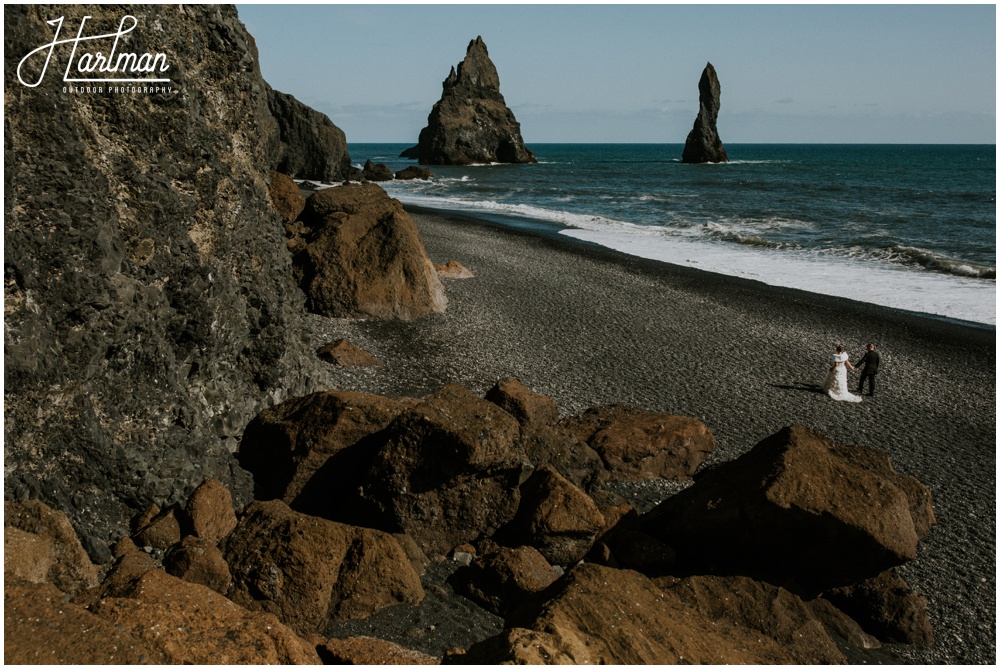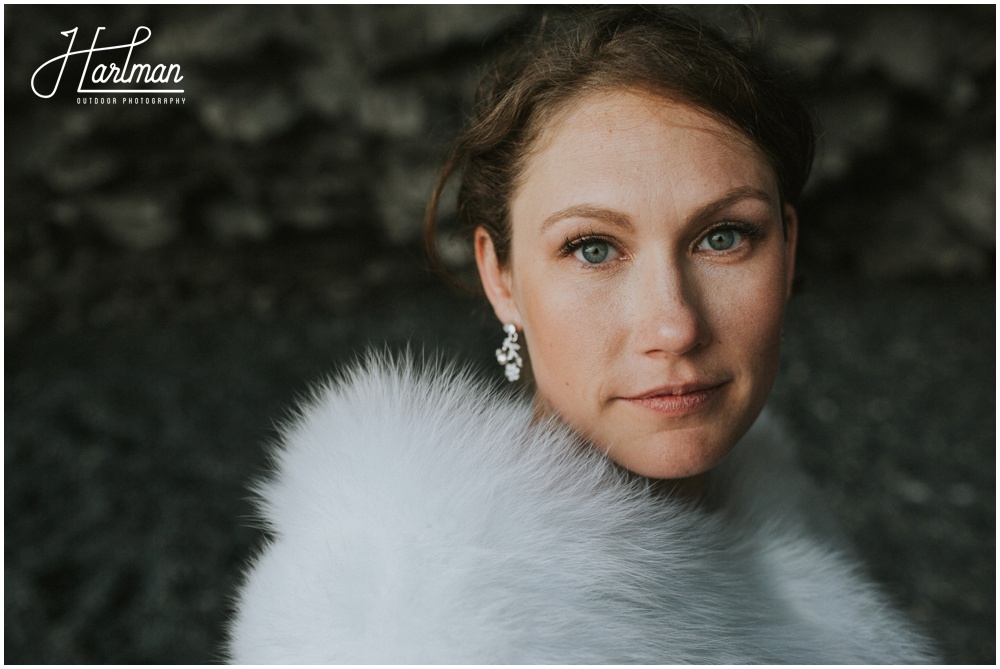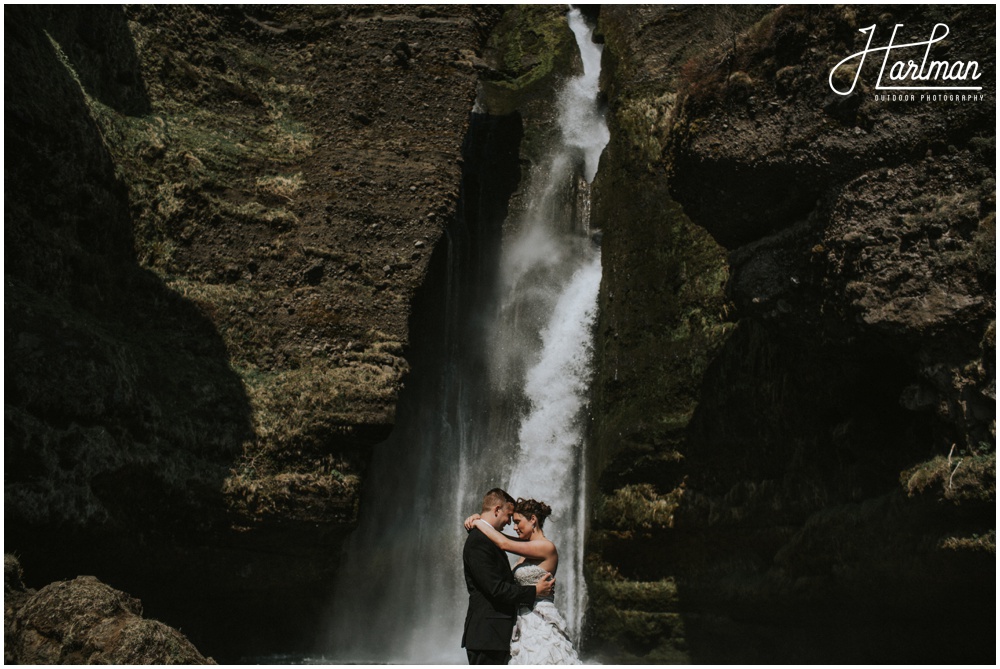 What a day. Liz and Adam planned their Iceland wedding from back in the States. Neither of them had ever visited Iceland before, but they had heard such great things, that they figured it would be an excellent adventure. You really can't go wrong with Iceland. Liz and Adam's wedding took place in South Iceland and their hotel was located within walking distance of the beautiful Skogafoss – a popular waterfall for wedding ceremonies. Little lambs ran all around the land surrounding them. We knew prior to visiting that Iceland had horses, but we were so surprised to see so many sheep. We came just in time to see all the babies. They are too cute!
Liz and Adam got ready at the Hotel Skogar and then met up for a first look before heading out on a little pre-wedding adventure with us. Their ceremony officiant, wedding planner, and tour guide, Heidi, took us on a tour to see "secret" waterfalls and other beautiful locales. Many of the well-known waterfalls in Iceland are very popular and touristed. However, we had the place to ourselves at these backcountry waterfalls Heidi showed us. What a treat! The day of their wedding, there was blue skies and sunshine. The sun created little rainbows in the waterfalls, making things even more magical (if that's even possible). One of the waterfalls flowed down a shallow canyon in the rock. This one was my favorite, but I'll have to ask Heidi the name of it. Its hard to remember the names of things in Iceland. There are so many letters in each name!
Outside of Skogafoss, and the other waterfalls we visited that day, probably my favorite portrait location was the black sand beach,  Reynisfjara. I didn't really know what to expect, but it was beautiful- and really not that crowded for a Saturday. Once we went past the basalt columns, we had the Reynisfjara beach mostly to ourselves. The texture of the rocks was amazing, the sea stacks were gorgeous, the light was great, and the crashing sea added some exciting drama. We really really loved the black sand beach. After our little bit of time on Reynisfjara black sand beach, we drove up to the Dyrholaey Cliffs to meet up with Liz and Adam's families for a beautiful ceremony. The Dyrholaey Cliffs along the ocean look like the land before time. Such a breathtaking spot to get married. After saying I do, everyone headed back down to the Skogafoss restaurant for dinner and drinks.
Thank you for showing us such a great time Liz and Adam! This was an adventure we will never forget.