Utah | Snowy Devils Garden Hike in Arches National Park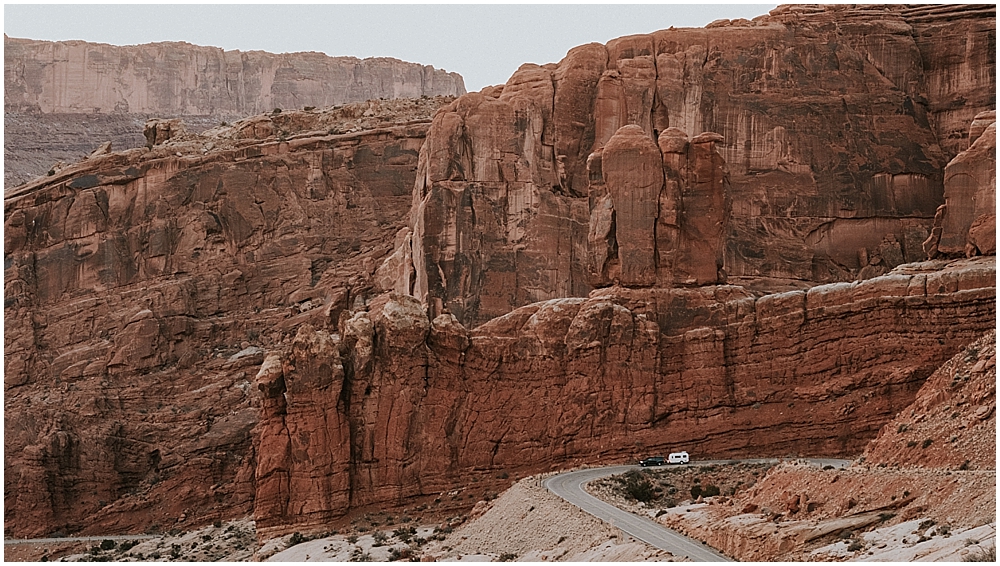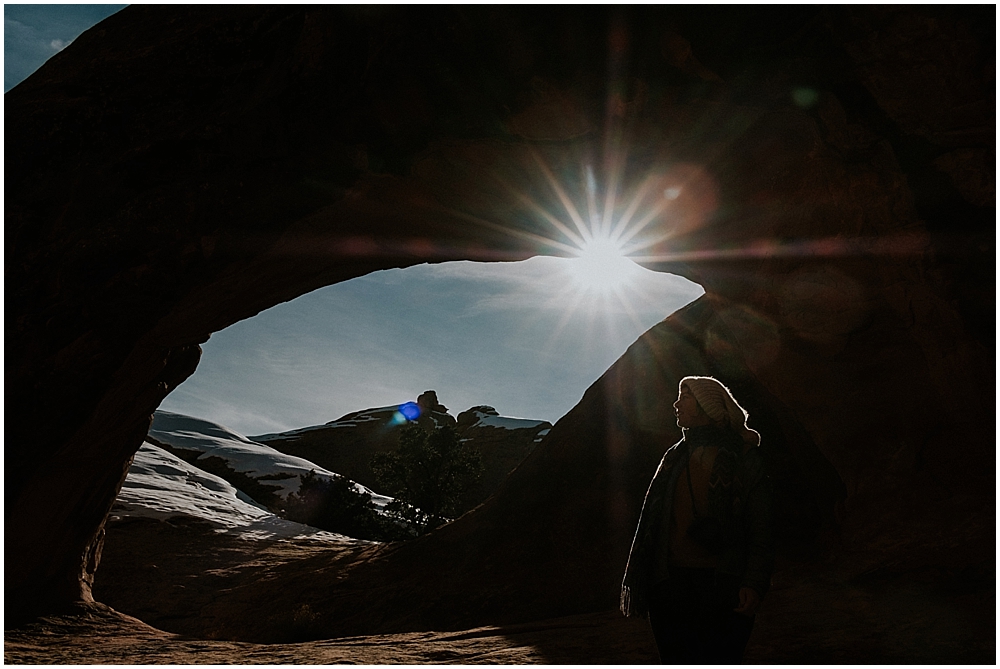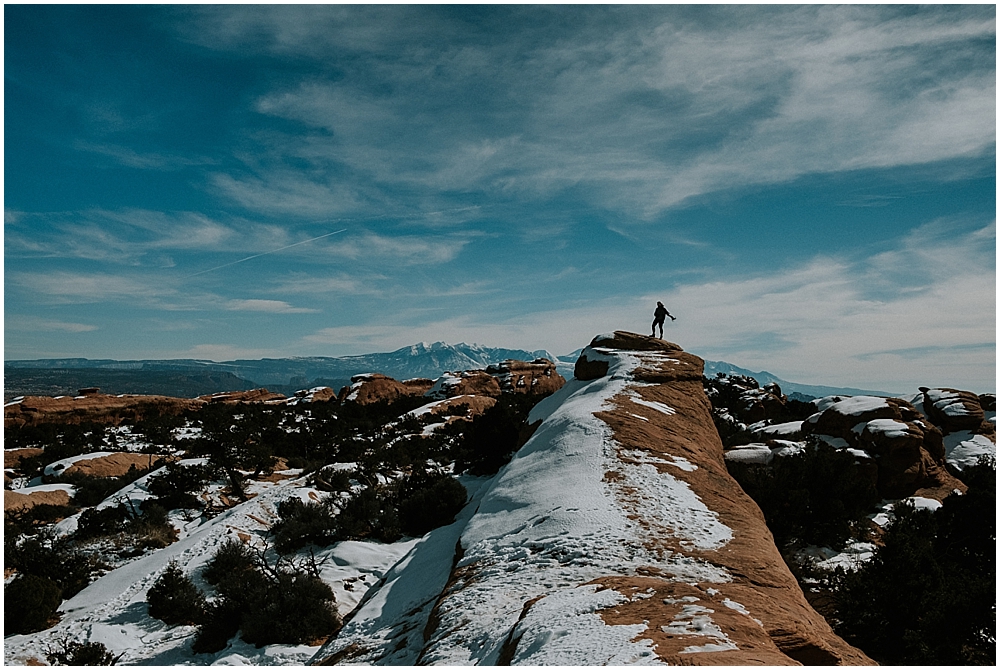 I have never been to Arches National Park in the summer, but I imagine that this winter snow adds a whole lot to these red landscapes. I think this Devils Garden area in the Southeast section of the park was the snowiest section we encountered. This loop goes 7.8 miles and passes nine separate arches- Landscape Arch, Tunnel Arch, Pine Tree Arch, Wall Arch, Navajo Arch, Partition Arch, Private Arch, Black Cave Arch, and Double O Arch. While not all of the arches are super photogenic, its still awesome to stand alongside of them and marvel at their creation.
The Devils Garden hike was definitely not easy, but it wasn't as hard as the sign made it out to look. Yes, it was long, but actually, the initial sections of the hike before the "Primitive Trail" were the most difficult in my opinion. Particularly the spot by the fin canyons. That whole section was very high and narrow. The drop-offs were very far, and the rocks were packed with ice, which made me nervous even with my Yak Traks on. Luckily, there is an area of level ground to the left that you can climb down into and safety bypass this sketchy section. I was very thankful for that.
Once I got past that section, I followed other hikers' tracks in the snow to Double O Arch, and then went on to follow the Primitive Trail. There are warnings all over the Primitive Trailheads cautioning of the strenuous and difficult trails ahead, but like I said, it wasn't as bad as I thought it would be. Maybe I had overly high expectations though. The most important thing is to always be looking out for the rock cairn piles that rangers use to mark the trails! Sometimes they are in the wackiest spots that you would not expect- like up a 10 ft rock wall that you have to clamber up the side of. I would definitely recommend that anyone planning this hike make sure they finish before dark because sometimes these cairns are really hard to find and follow. But even with the bit of climbing and sliding that was involved, I never felt like I was at risk of falling off a steep rock face. I also would definitely recommend avoiding the hike if there is any risk of flooding as much of it passes through wash beds.
Anyway, I made it back to the camper well before dark and then headed out to my new favorite boon docking spot outside of Moab. It was a great day. :)
Shelley Hartman, Utah + Destination Wedding and Elopement Photographer