Iceland | Svartifoss + Black Sand Beach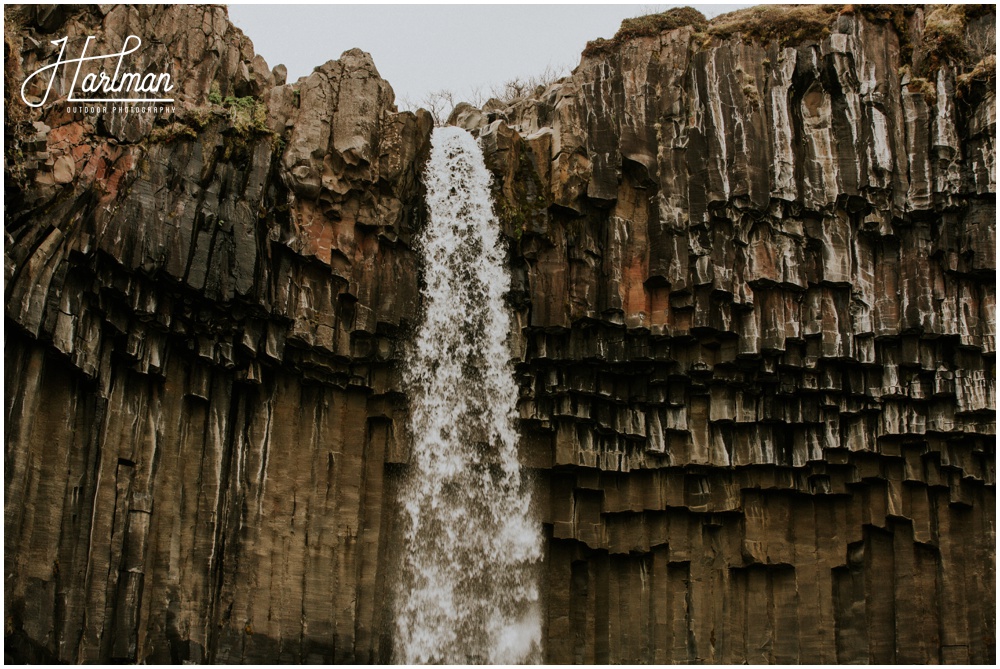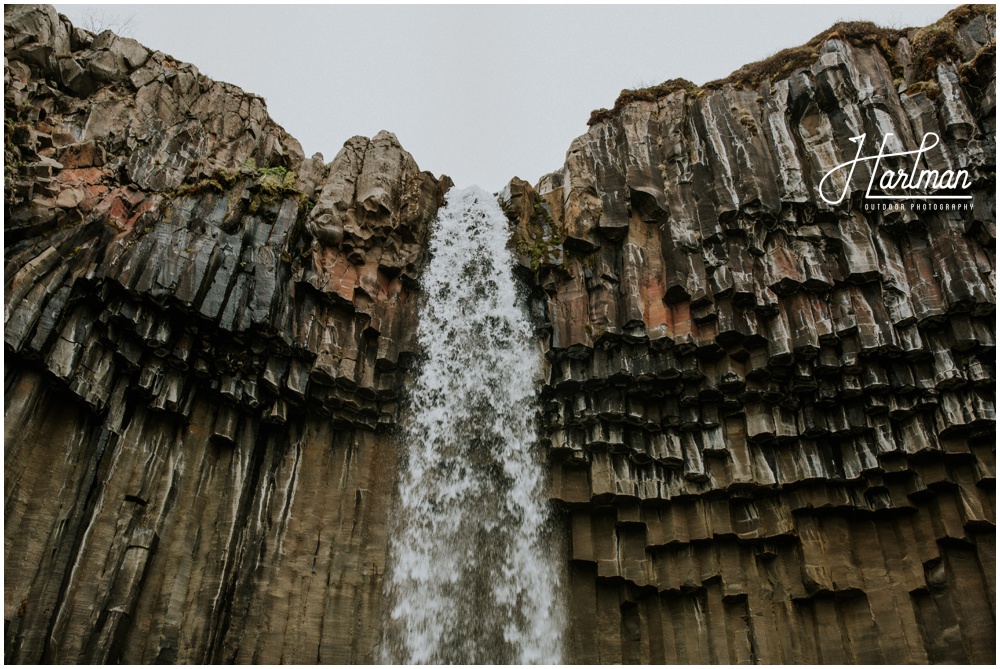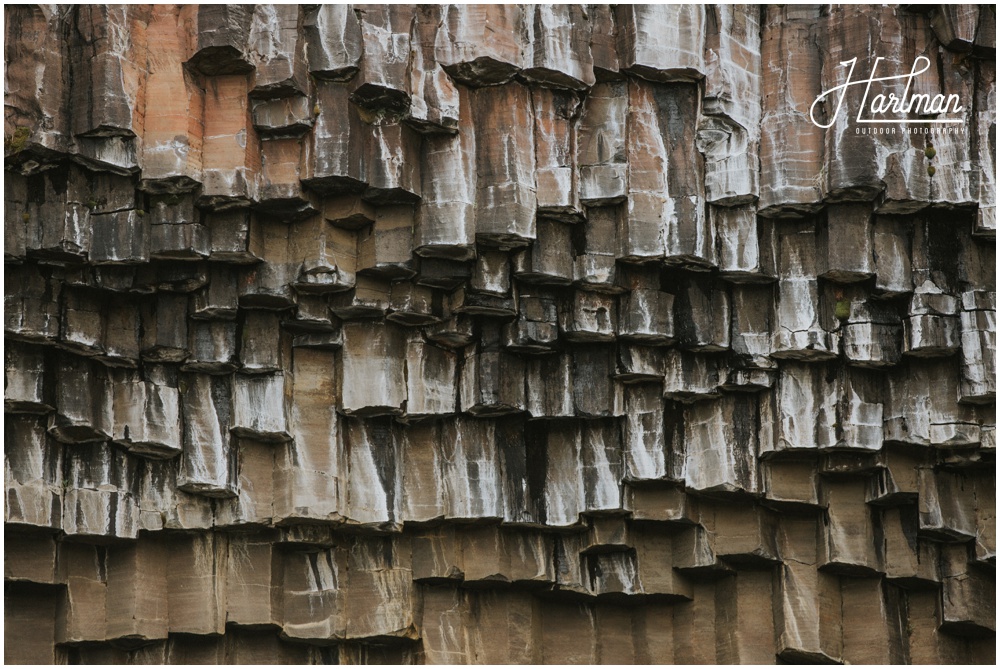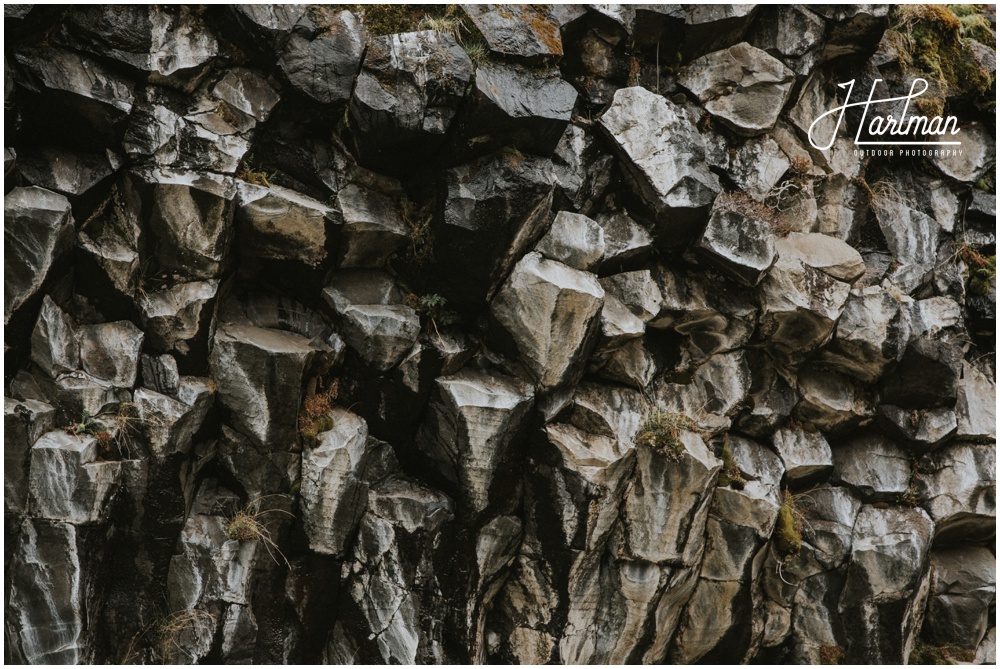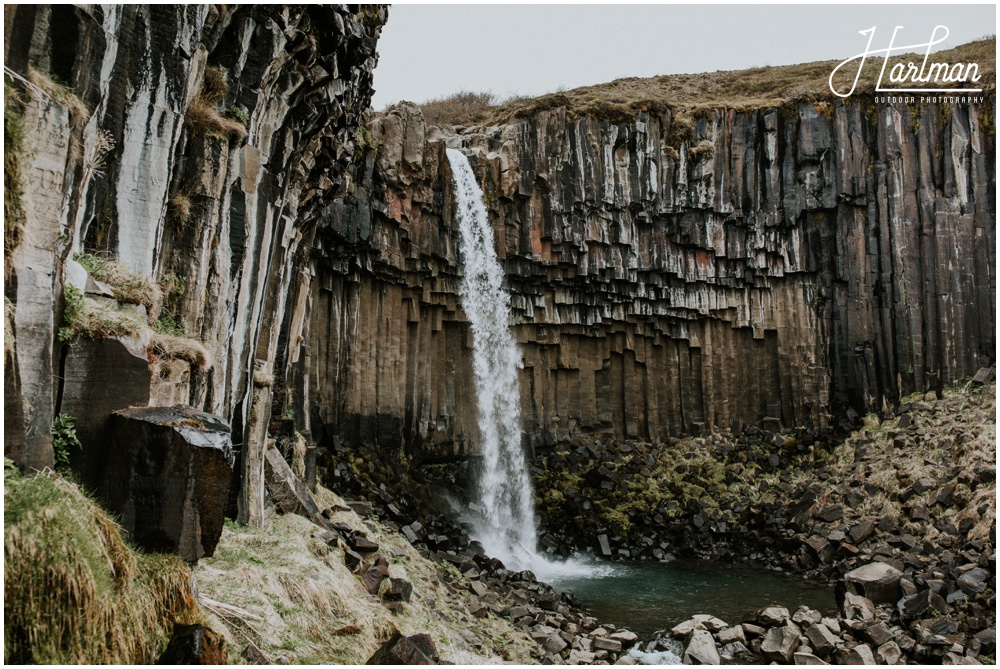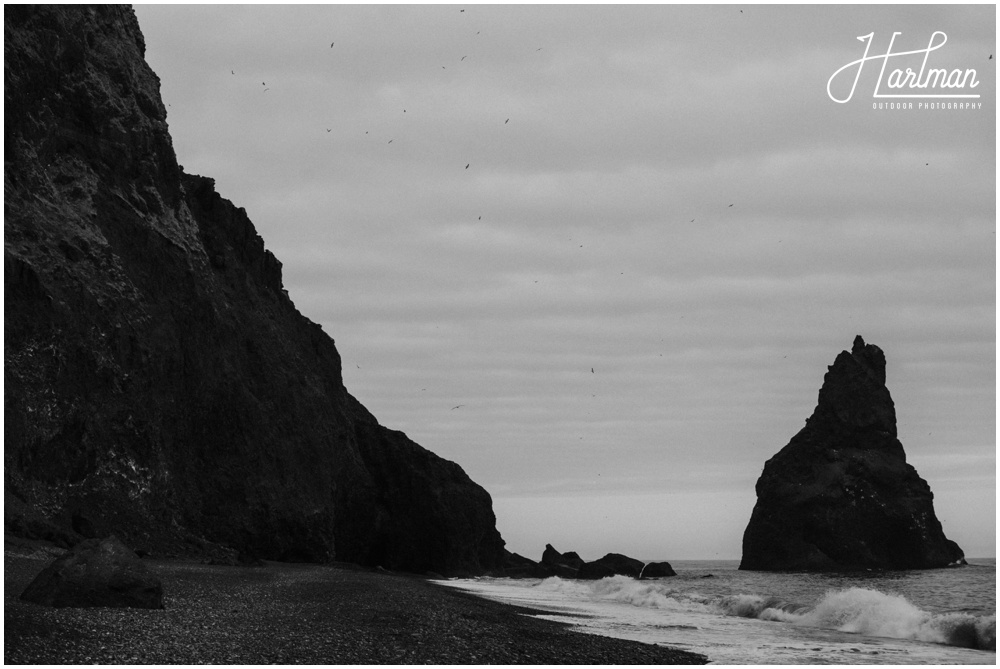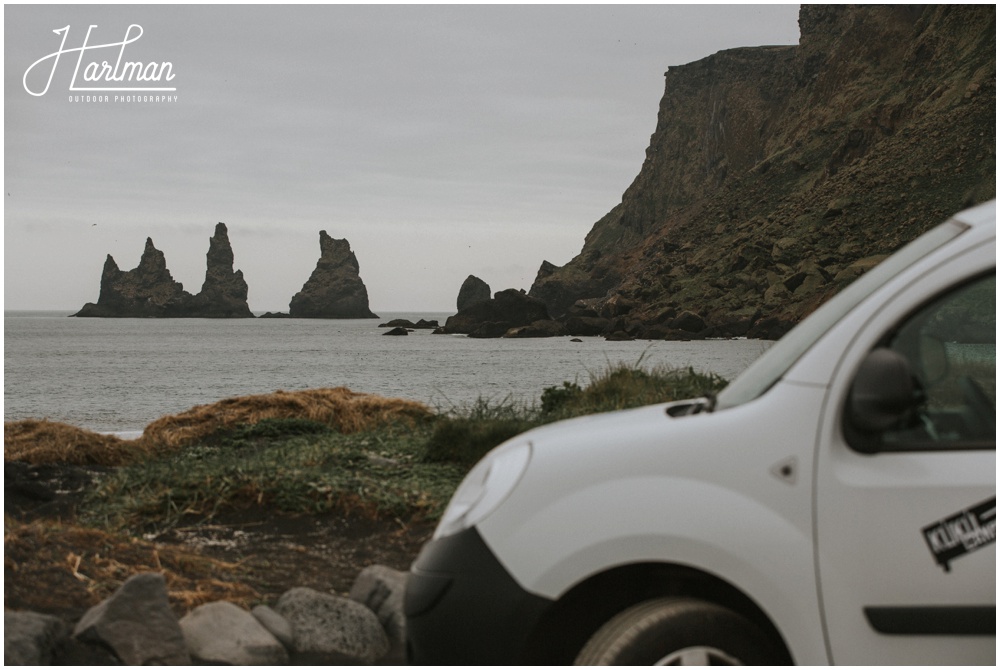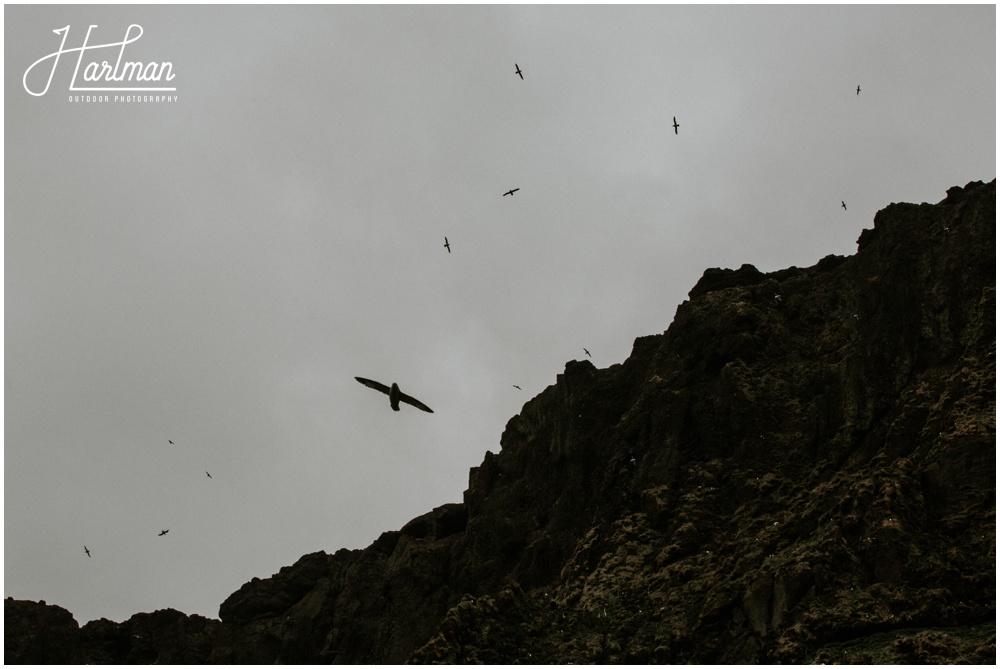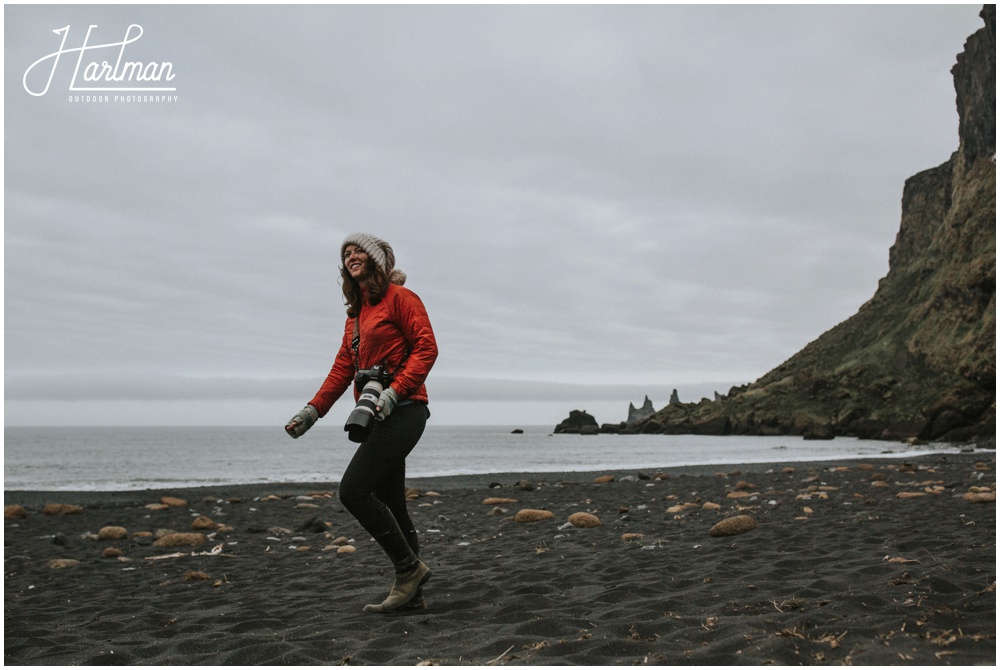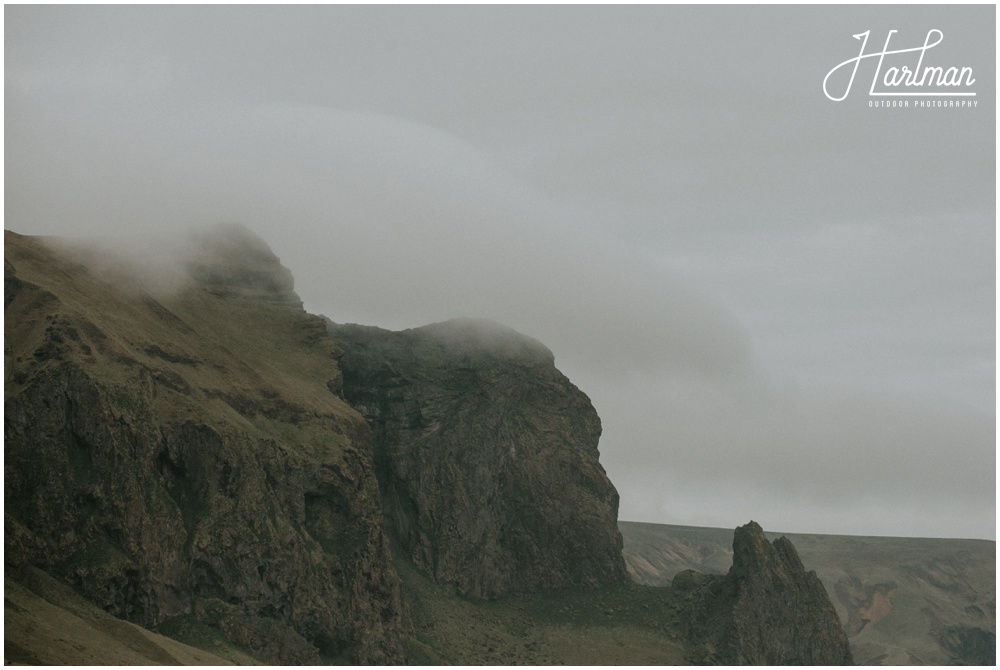 The morning of these two hikes, I woke up at dawn to see the sunrise over the Jökulsárlón glacier lagoon. Seeing as my visit was in May and there were nearly 24 hours of daylight, that sunrise happened at three thirty am. But being one of our last days in Iceland, I didn't want to go back to sleep. I chugged on with my few hours of sleep and went to check a few more sights off our list. One of our must see places outside of Jökulsárlón was the basalt column waterfall, Svartifoss.
Svartifoss is a really stunning waterfall. Its located in the Skaftafell National Park and unlike many of the other very popular waterfalls of Iceland, its not located right off the road. The parking lot is right off the Ring Road, but a short twenty minute hike gets you right to the base of the waterfall. Svartifoss is a pretty amazing sight to see. The columns are so geometric. Some areas look like basalt cubes, others basalt columns. There are also plenty of basalt rocks lining the riverbed that surely shook off of the waterfall some time ago. I was very happy to have stopped here.
Having a grand itinerary for the day, we hiked back to the car for our next destination, the Black Sand beach, Reynisfjara. Reynisfjara is actually where I did some of  Liz and Adam's portraits for their wedding day in Iceland. Here, there are more striking basalt columns, a very cool cave made of basalt, and some tall and beautiful sea stacks. So many great backdrops for outdoorsy wedding pics.
Outside of enjoying the beautiful black sand beach, my main goal on this visit was to hunt down a Puffin. I knew that this was the season to see them, and according to Instagram, people were posting photos of Puffins in this location. There were plenty of sea birds nesting on the cliffs that lined the black sand beach. Then there were some swimming way out in the water. I took a picture of those birds out in the water, zoomed wayyyyy in on my screen, and sure enough, there were puffins! We hiked all around seeing if we could find anything closer, but it looks like they had decided to keep their distance that day. They are so far away in the picture, that it really isn't worth sharing. However, having seen them with my own eyes and knowing that they were close was an experience that I am pretty happy with. After this, we headed onward towards Reykjavik, stopping at Skogafoss along the way- another epic waterfall, and a popular wedding and elopement location.
Thanks for reading! Shelley Hartman, Iceland + Destination Wedding Photographer