Iceland | Geothermal Hot Springs and Hot Pots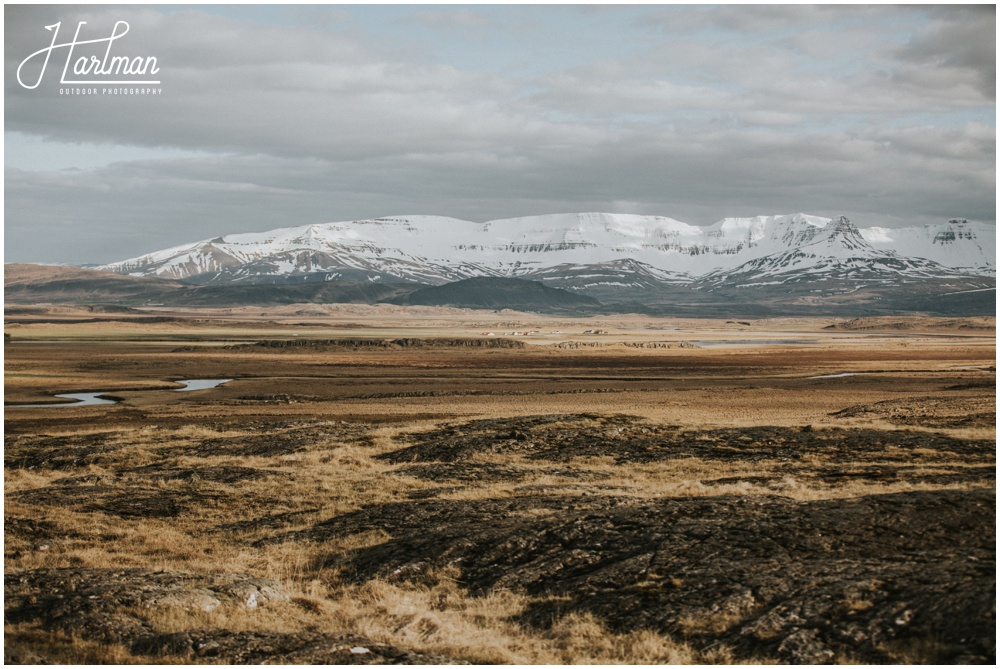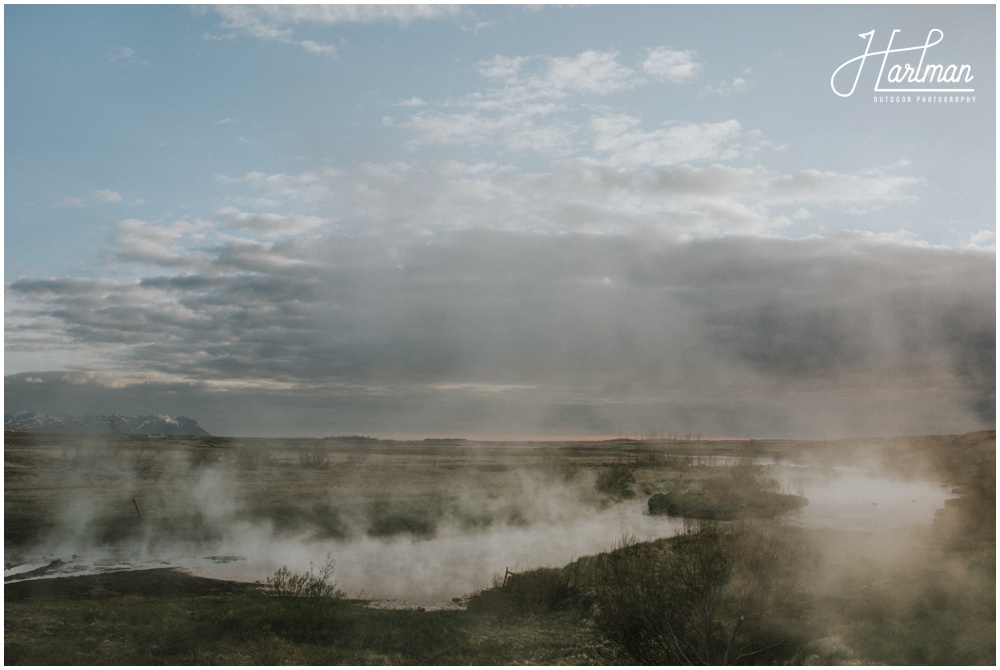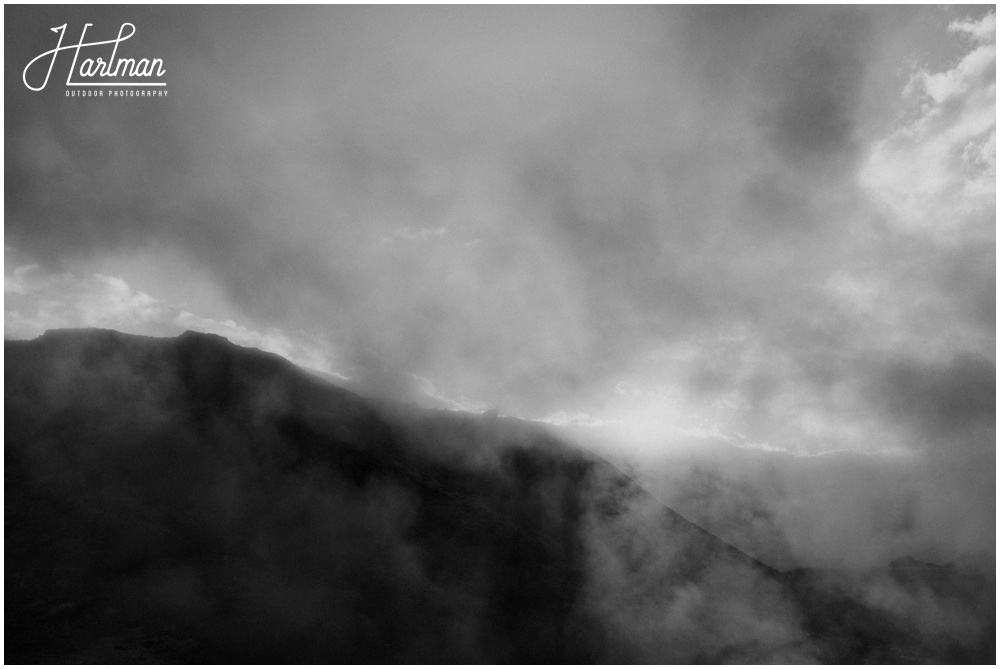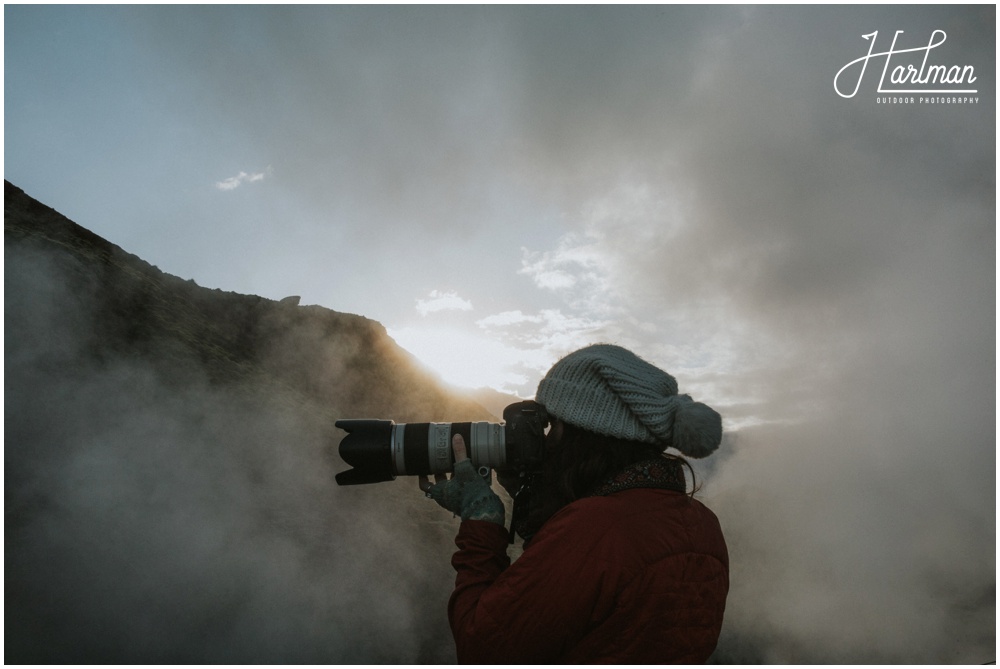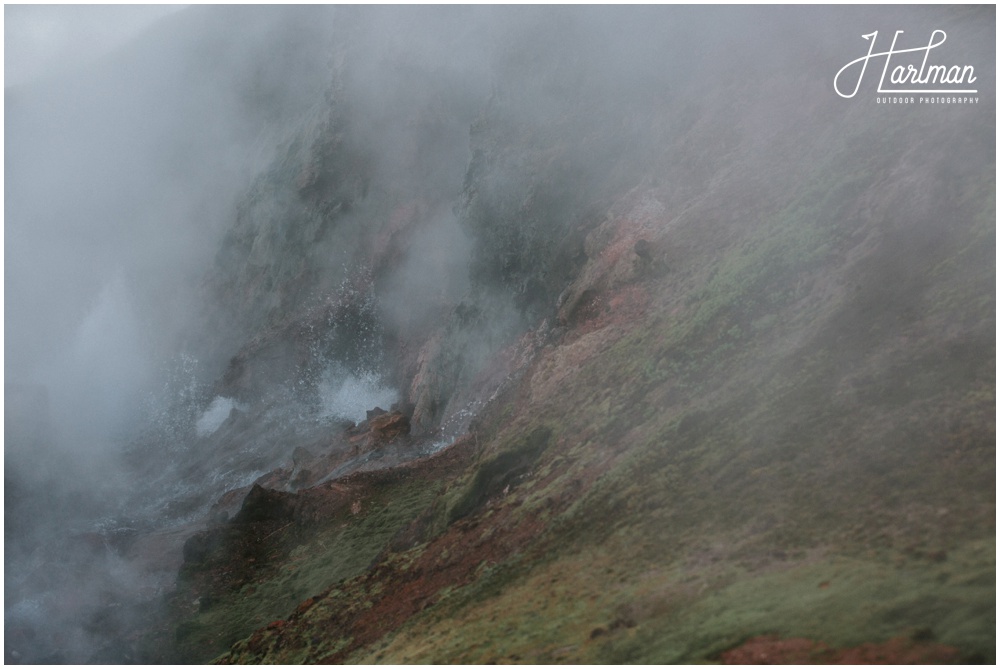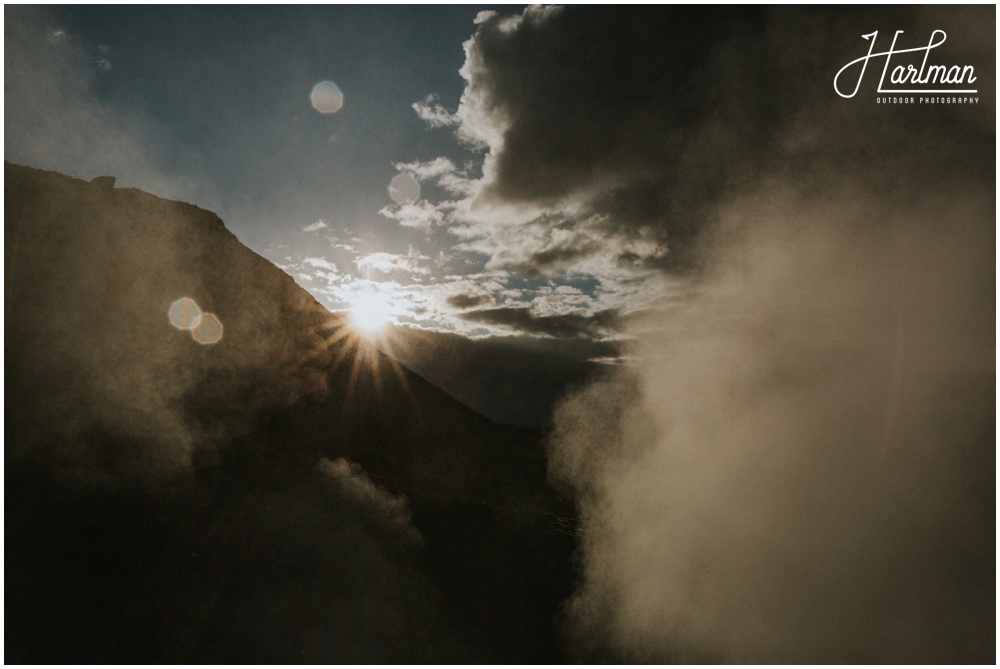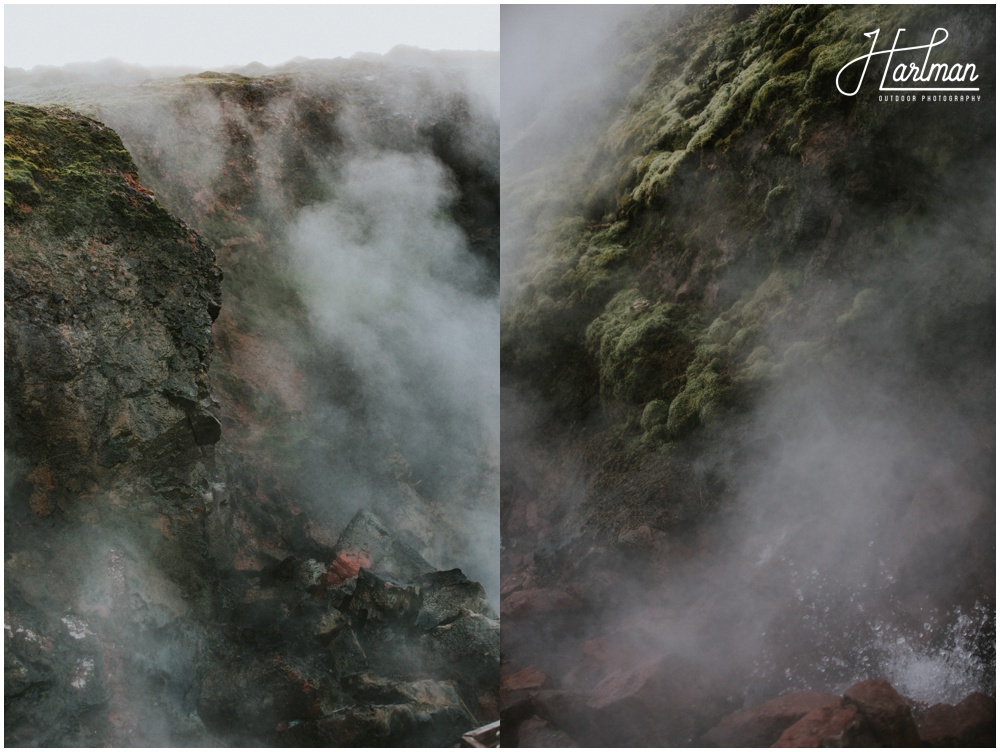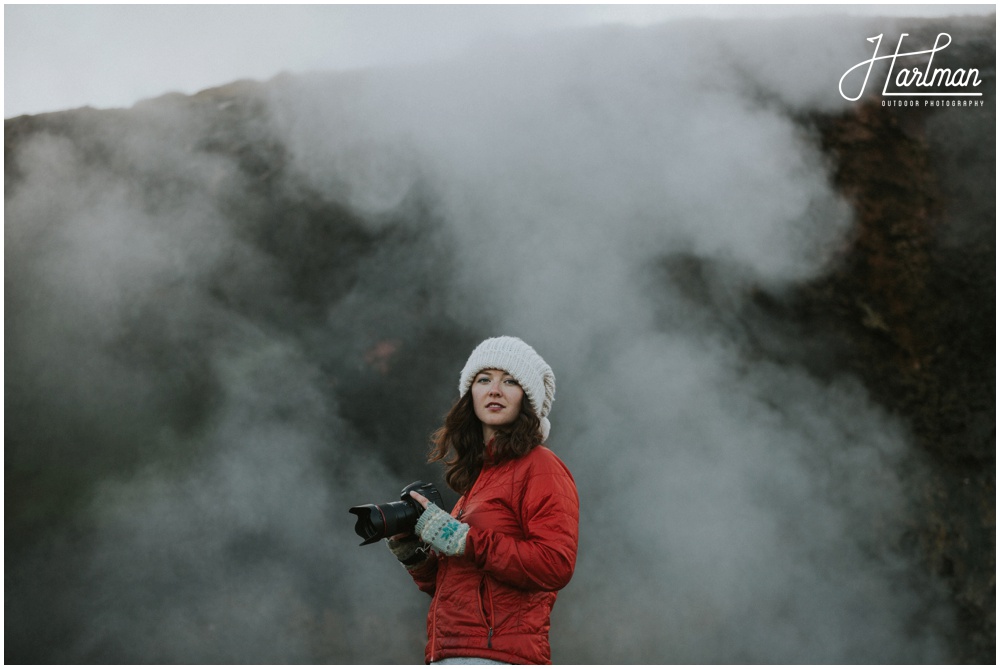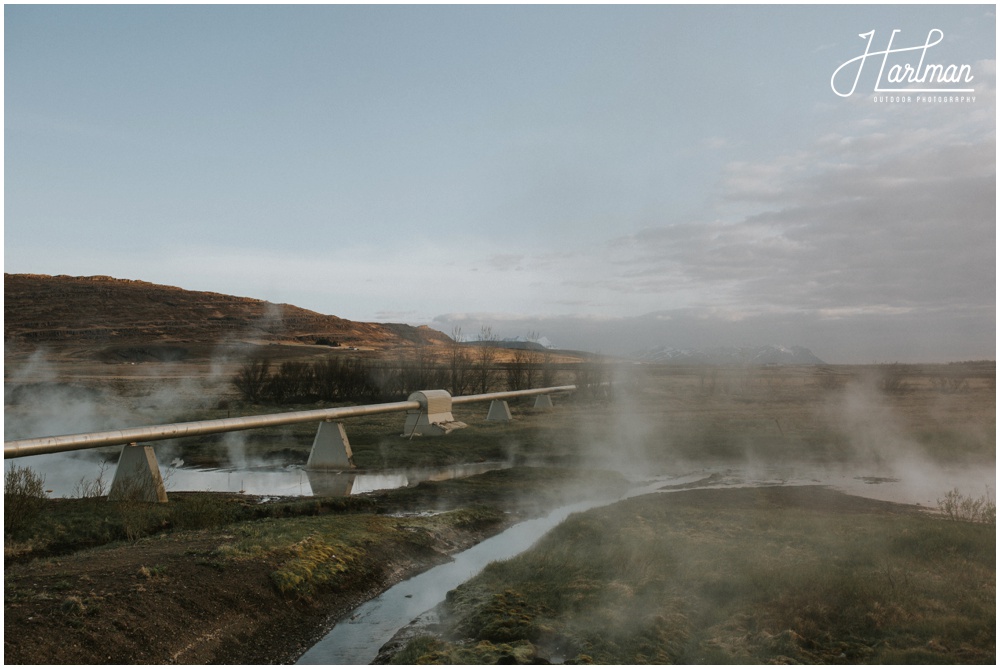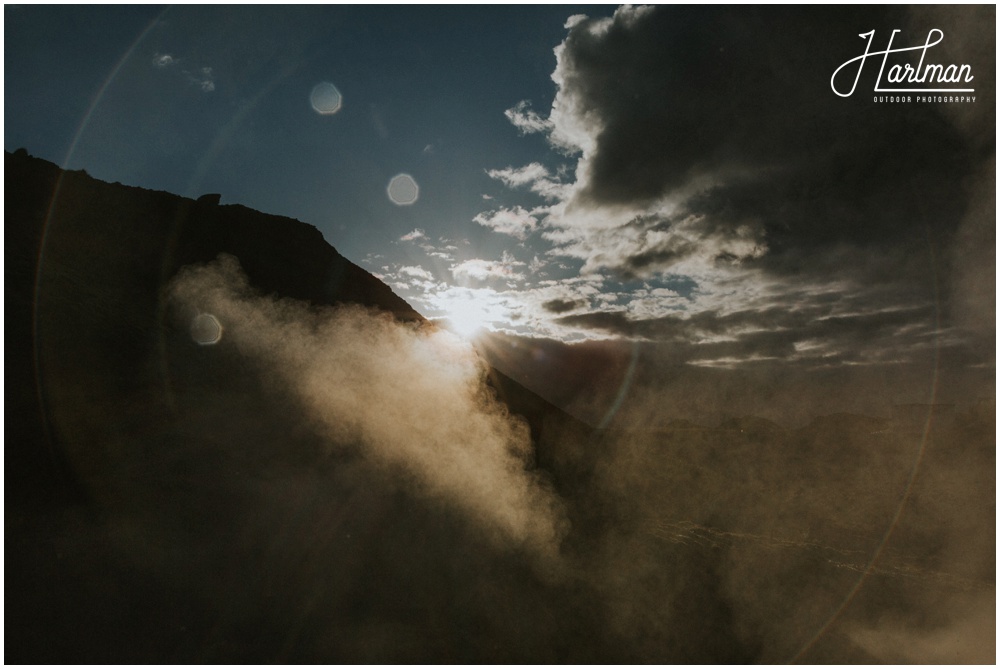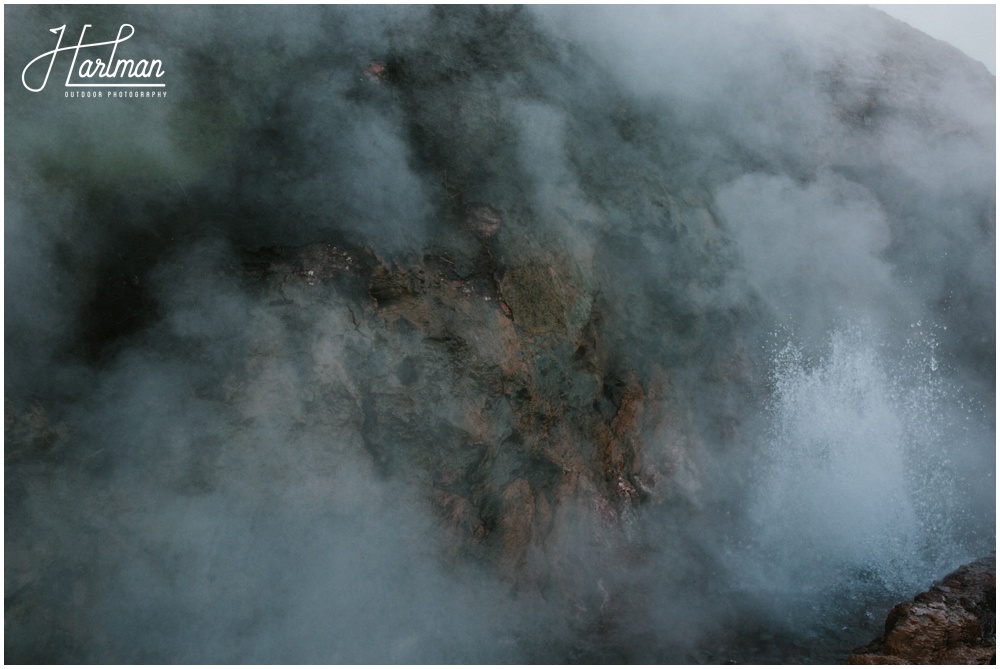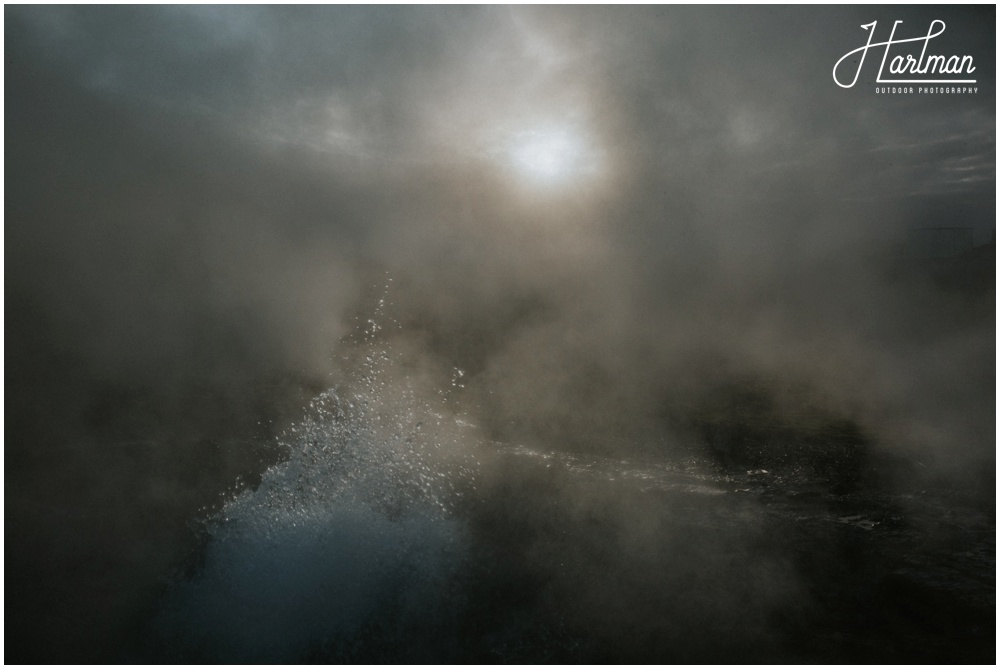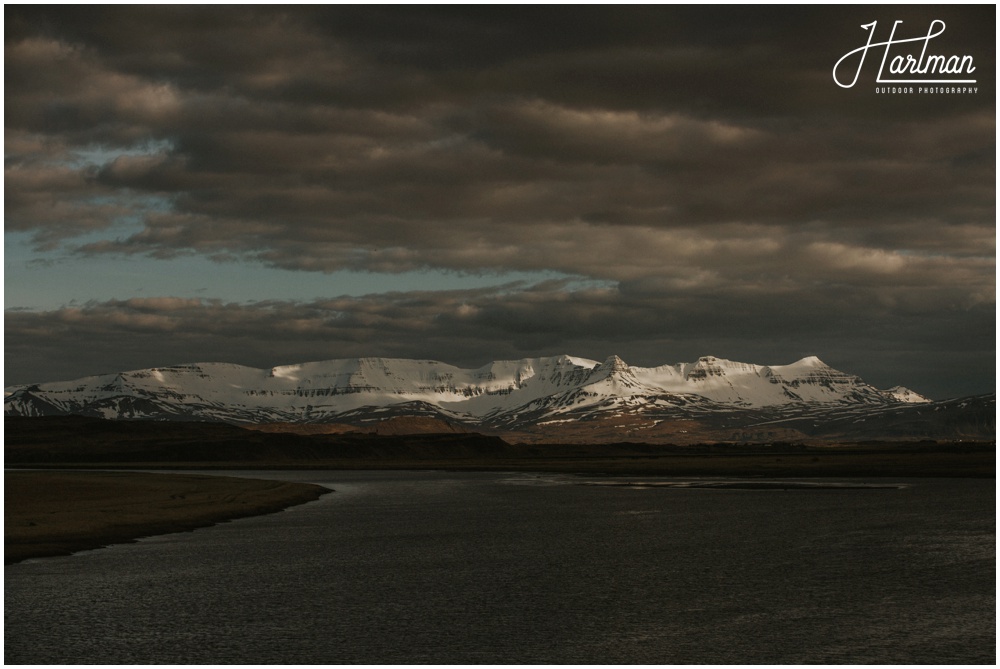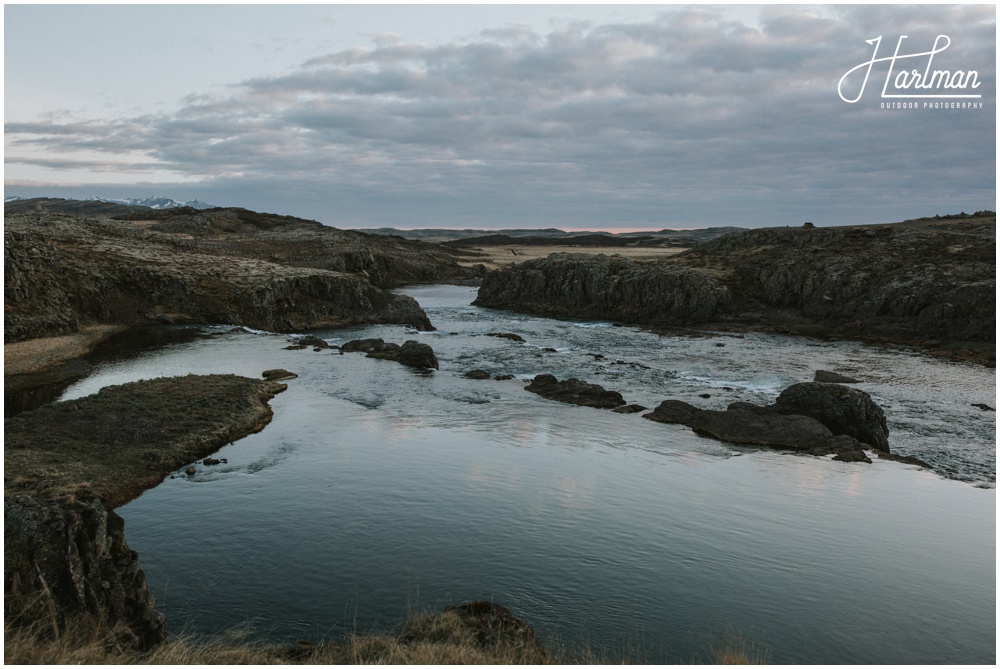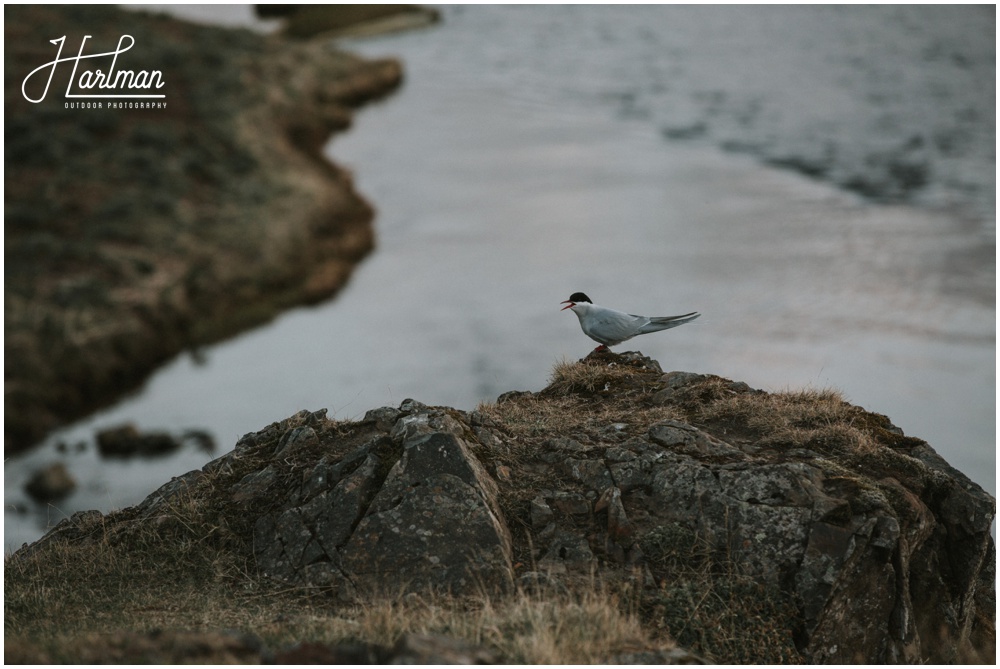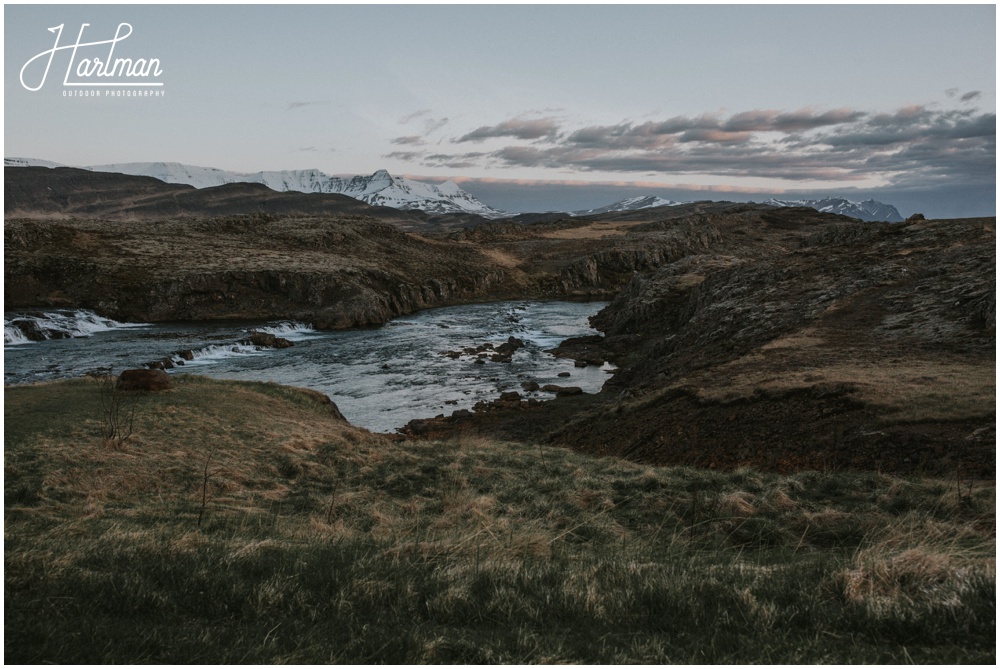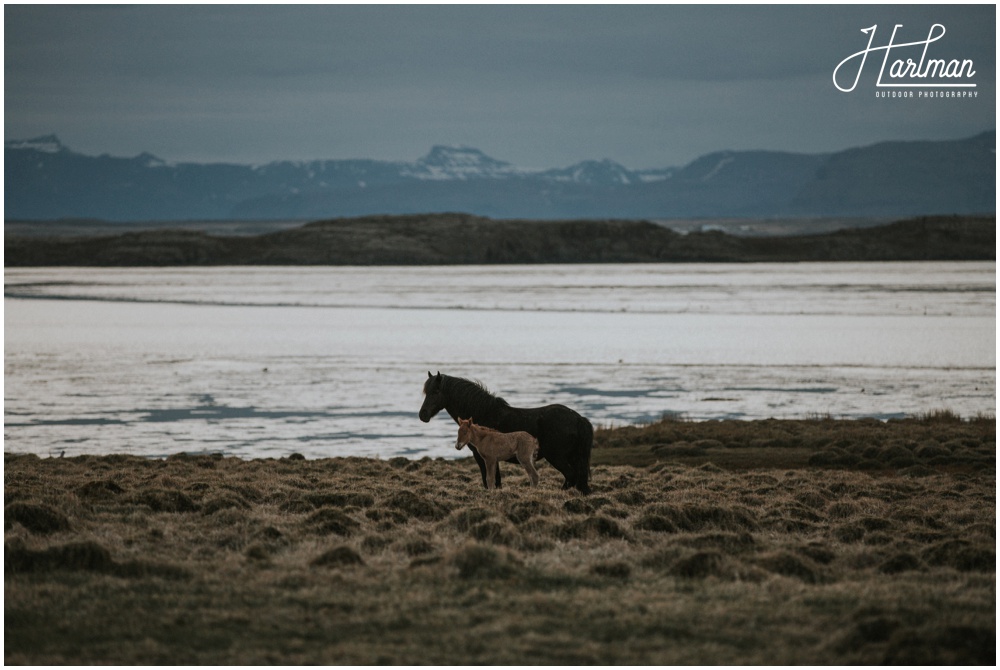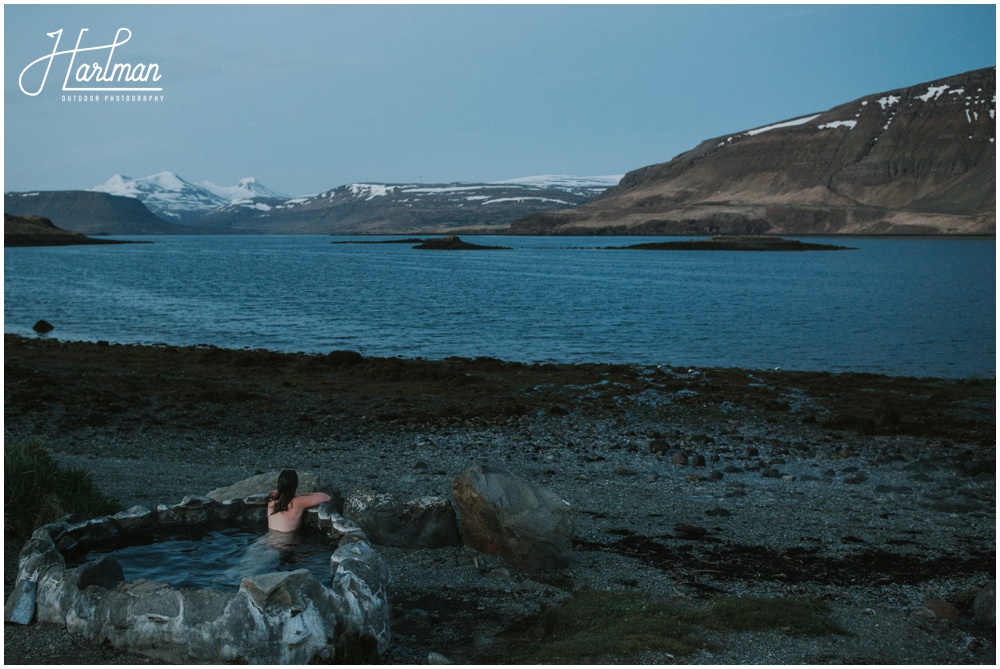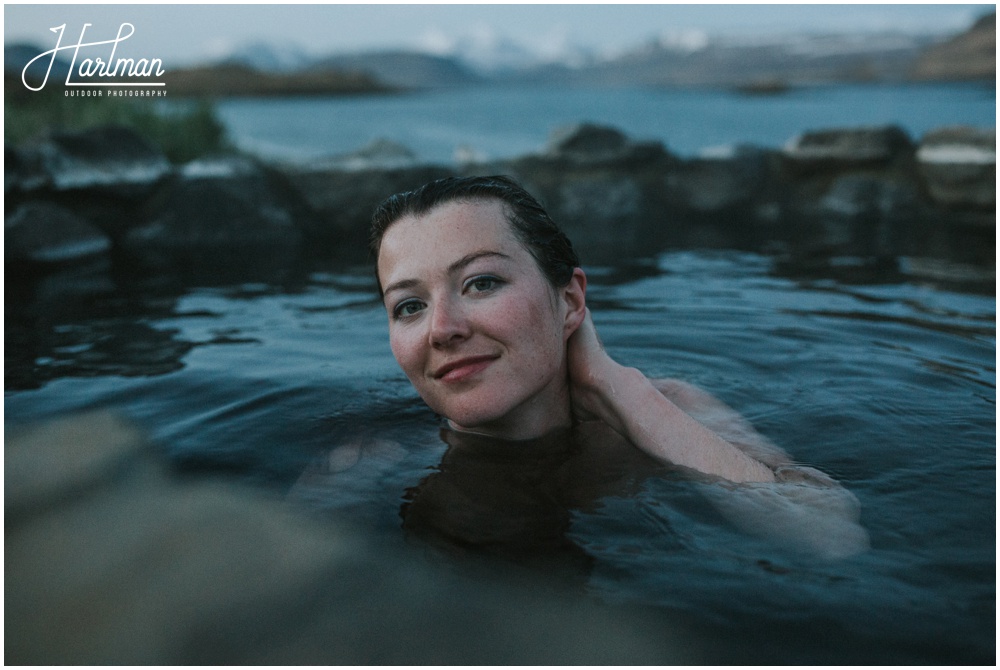 The day after our first wedding in Iceland,  I drove from Snaefellsnes Peninsula back to an area just outside of Reykjavik. We actually spent the whole day looking for natural hot pots and only lucked out at the very end. The other two were very hard to find and probably required four wheel drive. Along the way, we decided to check out some other geothermal areas. As we drove through the countryside of Iceland, we'd see steam rising from the backyards of little farm houses. These people have a hot spring right in their backyards, though none of them are anywhere near as big as Deildartunguhver. Deildartunguhver is the largest hot spring in Iceland, and the most powerful in all of Europe. We had learned about this hot spring through our guide book and used our GPS and maps to track it down. Besides being a major landmark, there wasn't any signage to point you in the right direction. That pretty much goes for most attractions in Iceland. Definitely appreciate the fact that they aren't catering to the tourist masses, but just know before you go that you will have to navigate yourself around this wild country.
Deildartunguhver  was cooler than we expected. Walkways make it safe to get right up close to the water- though you have to be careful so it doesn't bubble right out at you. The temperature is reported to be scalding hot. While we walked around, the water bubbled all through the hot springs and even sprayed up in the air. Giant steam clouds rose from the water. There are also pipes where the water is harvested from the Earth. Iceland makes wonderful use of their geothermal energy. They use this water to heat their homes in nearby towns. Its also used to provide hot water for showers, etc. I read that all homes within a 65km radius use this natural hot water for their bathing. How cool to have this renewable source right in their own back yard. We read in our book that 85% of Iceland's energy is renewable. They are hoping to turn all of their cars into electric to make that number closer to 100% as well.
Being that Deildartunguhver is too hot to actually swim in, I still was jonesing for some warm water to soak in. We found one on a website called Hotpot Iceland and decided to see if we could find it. The other two hot pots we had searched for that day had also been on this site, but we had not given up hope yet! Also- in case you noticed, Icelandic people call these natural geothermal soaking pools hot pots instead of hot tubs. (Side note- if you use Hotpot Iceland be wary. It has great information on it, but also a lot of spammy and suspicious ads).
We plugged our directions into our GPS and followed our map and finally…we made it to the hot pot! A little bit north of Reykjavik, just south of the tunnel to Borgarnes, there it was. It was actually in the middle of nowhere along a very peaceful bay. The location seemed too good to be true. It was midnight when we got to the hotpot, but being May in Iceland, it never fully got dark. We  hopped in. It was wonderful to finally take a hot soak.
The water in this hotpot comes directly from a small pipe that a very kind person stuck into a shallow hot spring right there next to the pot. This kind person also glued the rocks together to create a natural tub that we soaked in. When the water gets too hot, you can just move the pipe aside to cool it down. Icelandic people reportedly love to swim and soak in hot pots in any weather. Any why not? To me- the water was just right. Very warm. We soaked out there and watched the birds fly around and watched the sunset and sunrise hit the mountains. Then we dried off and slept in our van parked right there next to the bay. This was probably one of my favorite stops of the whole trip. I'd certainly love to come back to Iceland and show another couple this beautiful place.
Thanks so much for reading! Plenty more Icelandic adventures to come!
Shelley Hartman, Iceland + Destination Wedding Photographer