Lorra + John | Iceland Wedding at Hotel Budir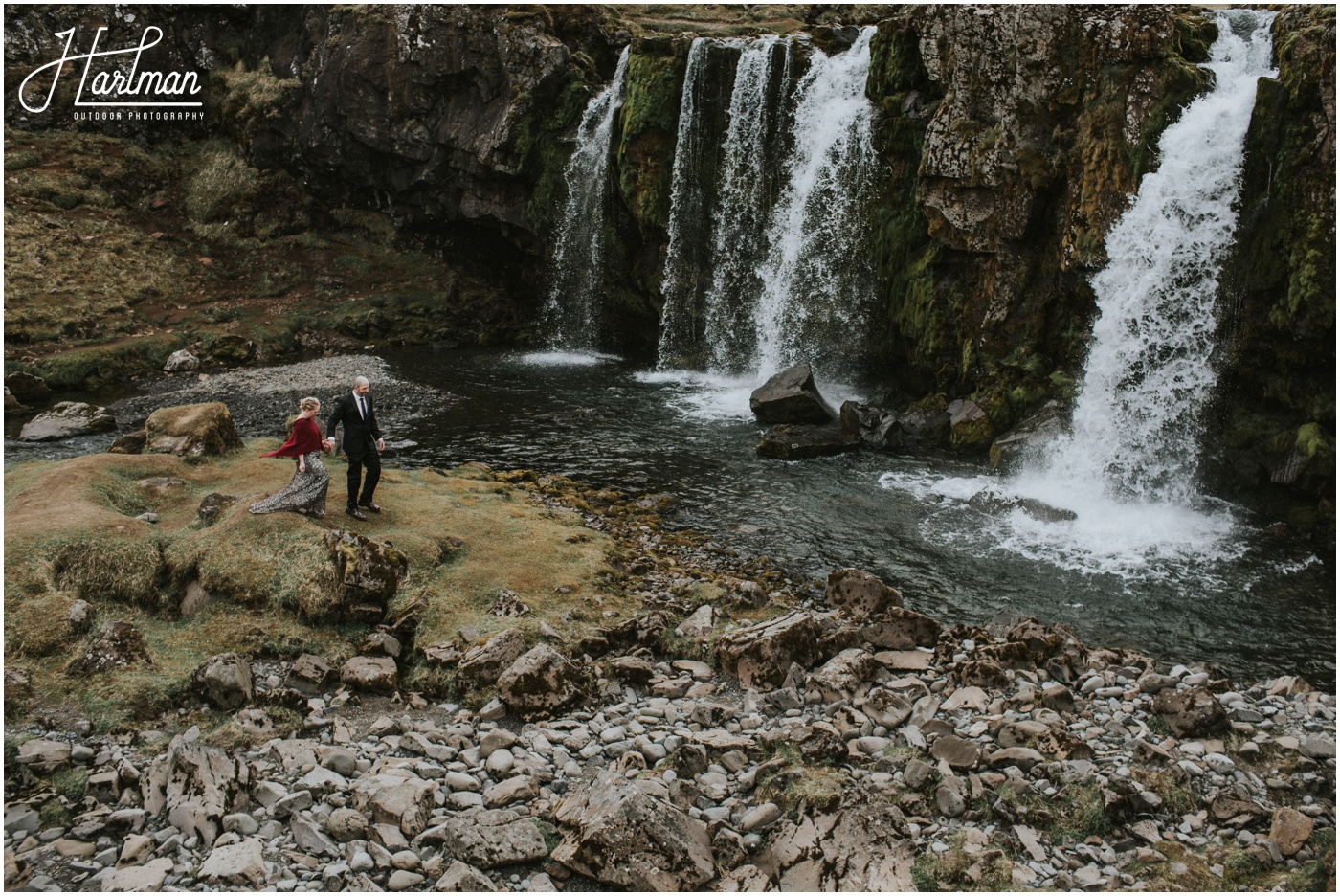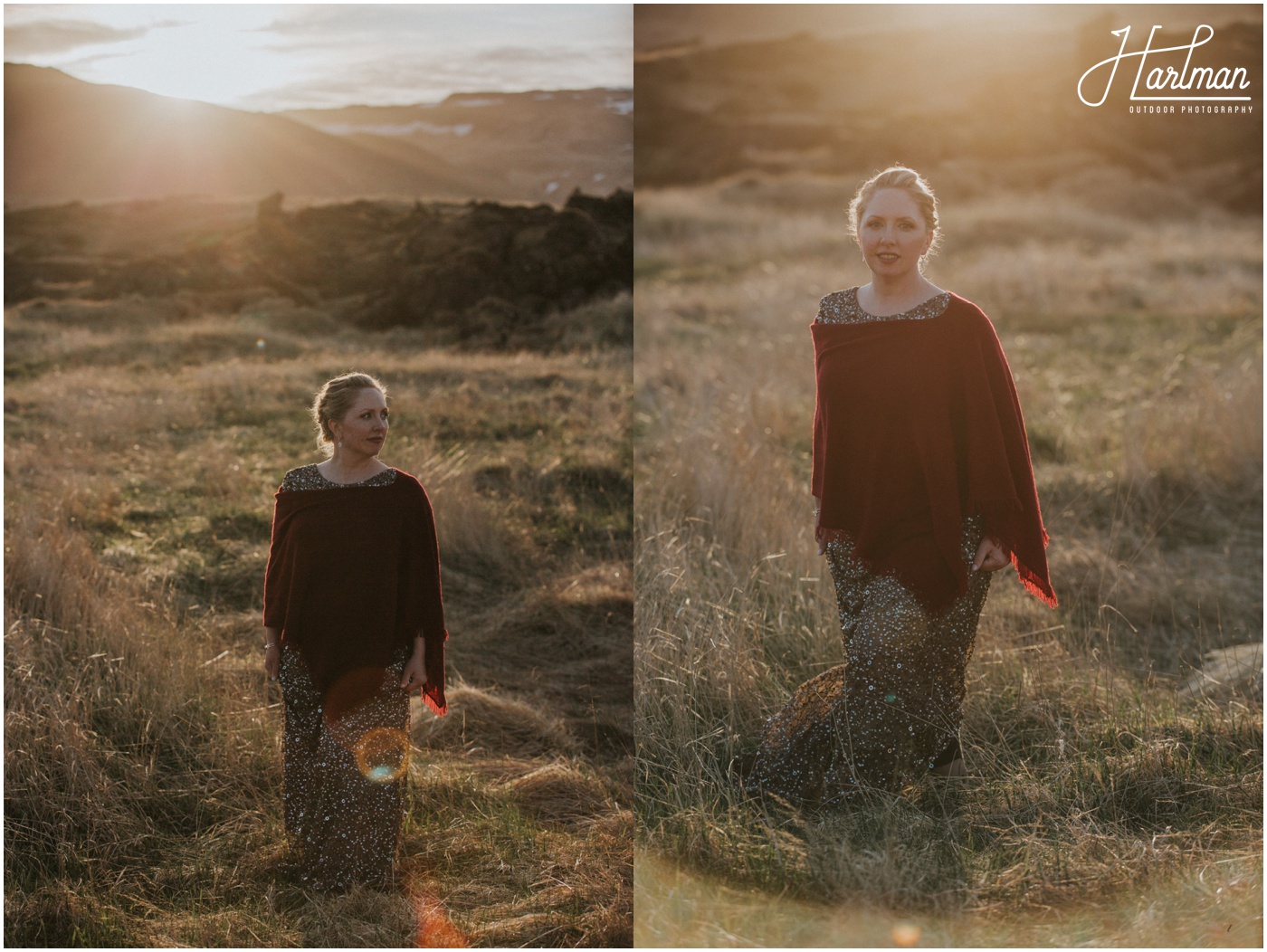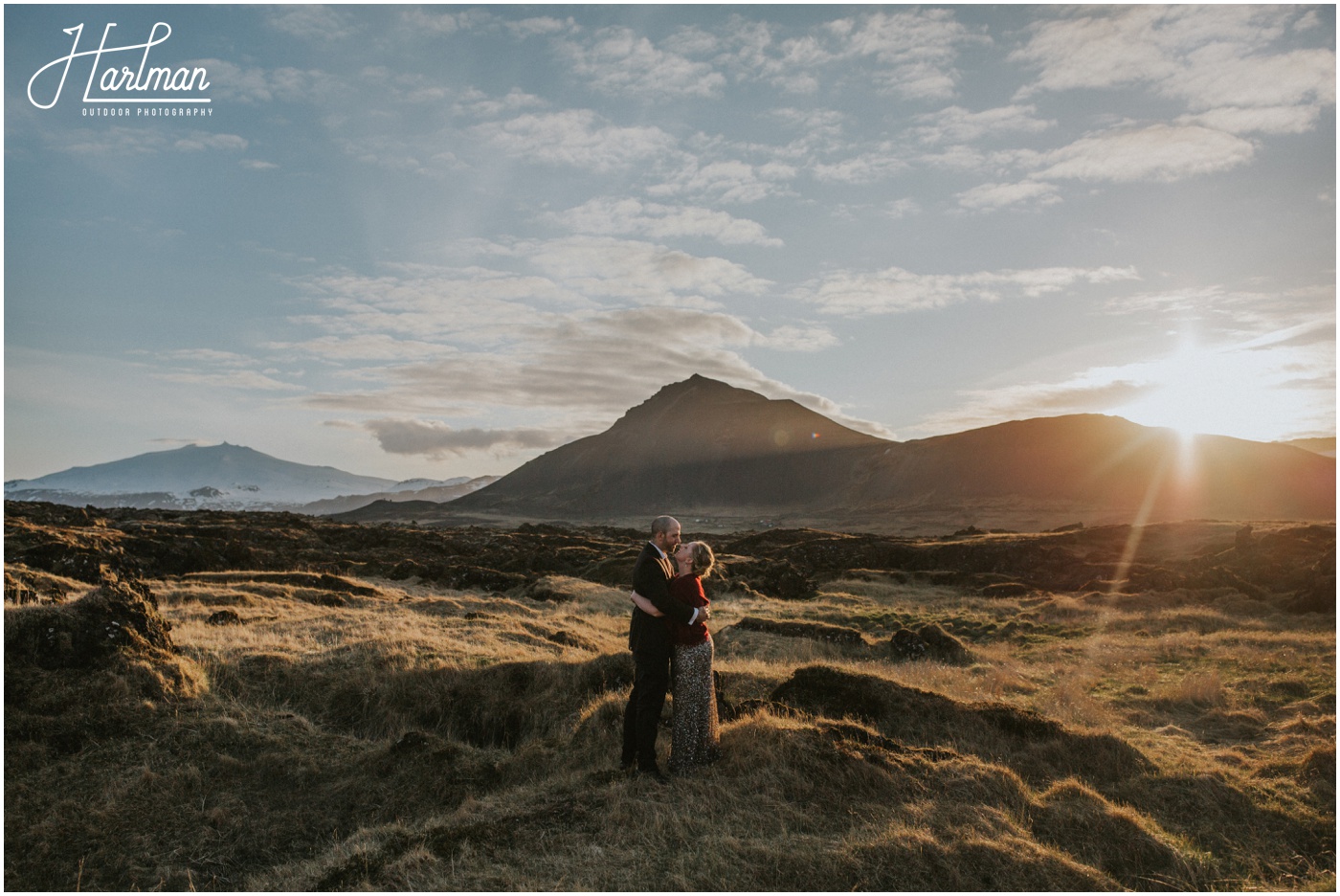 Josh and I are still pinching ourselves that this all happened. I don't think we even fully absorbed how awesome Iceland was until we were able to sit down and go through the pictures when we got home. The magnitude of everything is just unbelievable. Its not uncommon to see waterfalls, giant mountains, ocean, and glaciers across the land. Add in the fact that you can take one of these beautiful landscapes and get married in front of it, and we are pretty much in heaven.
Lorra and John held their wedding at the Hotel Budir in western Iceland. Their wedding planner, Karen, from Love Iceland planned the whole event so beautifully. Its incredibly helpful to hire on a wedding planner when having a destination wedding.  The Hotel Budir is one of the loveliest hotels we have ever been to. Its off in its own little section of wilderness on the Snaefellsness Peninsula. Built along an ocean and a meadow, it has sweeping views of the surrounding mountains, moss covered lava fields, and the nearby glacier, Snaefellsjokull. And then there is that adorable little black church right next to the hotel. The Hotel Budir takes full advantage of all the scenery that surrounds it. There are skylights and walls of windows that let in the light and epic views. The room where Lorra, John, and their son got ready had a view of that cute little church right outside their window.
The morning of the wedding, Josh and I drove out to Kirkjufellfoss where Lorra and John planned to be married. After we woke up it rained and even snowed a bit, but the weather in Iceland is known to be extremely variable. Josh and I kept our fingers crossed that it would pass. Sure enough, by the time we got to the waterfall, the weather had started improving. We headed to the Hotel Budir early to pass the good news along to everyone in the wedding. Having a wedding in Iceland is pretty epic, but having your wedding in Iceland and getting married in front of a waterfall is just crazy awesome. We were so happy that mother nature let that happen.
After Lorra and John finished getting ready, we all hopped in our cars and headed over to Kirkjufellfoss to meet their pastor, Pall.  Everyone stood at the base of the fall, just under the iconic Kirkufell Mountain and the deal was sealed. There were tears, smiles, and maybe a few shivers, but it was definitely a ceremony to remember. And pastor Palls message was just SO good. After the ceremony, we walked around Kirkjufellfoss and Kirkjufell Mountain with Lorra and John for some portraits and then headed back over to the Hotel Budir for a beautiful wedding reception. This meal was probably the fanciest dinner that Josh and I have ever eaten.The Hotel Budir made sure that everyone's wine glass was always full and served up the most delicious bread. The chef came out and explained each course- which all was presented so beautifully. Of course, mixed in there were some excellent toasts, and we made some new friends at our table. This day was pure magic. And then- just after dessert, the light turned golden and started setting over the mountains. Josh and I grabbed Lorra and John for a few more portraits in the meadow and shot until dusk.
Thank you so very much for including us in this magical and memorable evening Lorra and John. Its been such an honor getting to know you both.
Curious to see more of Iceland? We're still blogging some of our adventures, but you can check out our trip to the Snaefellsnes Peninsula, geothermal fun, and Seljalandsfoss.