Iceland | Hotel Budir to Borgarnes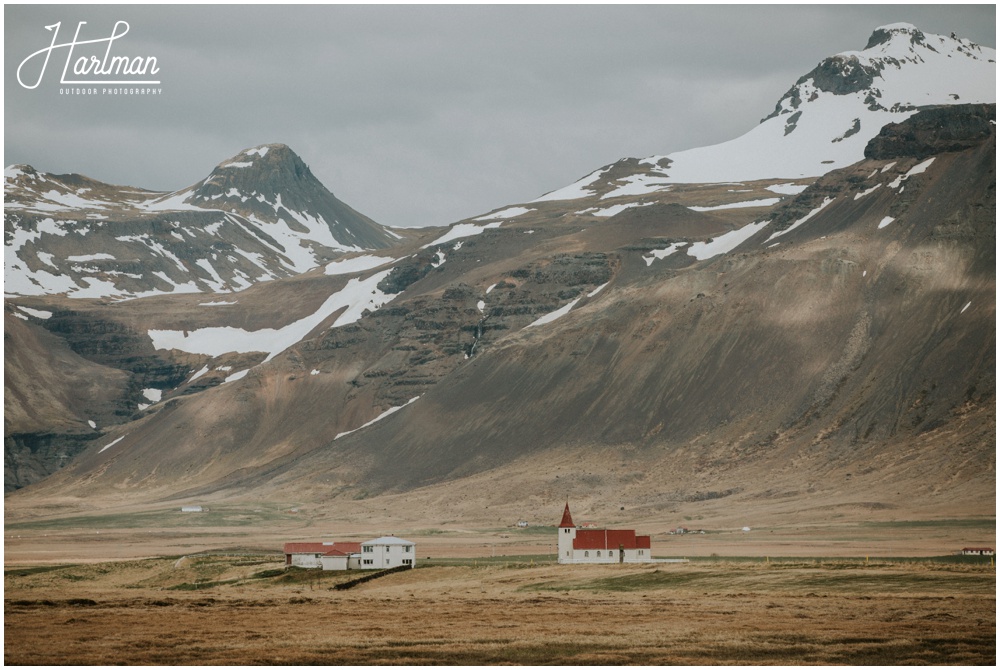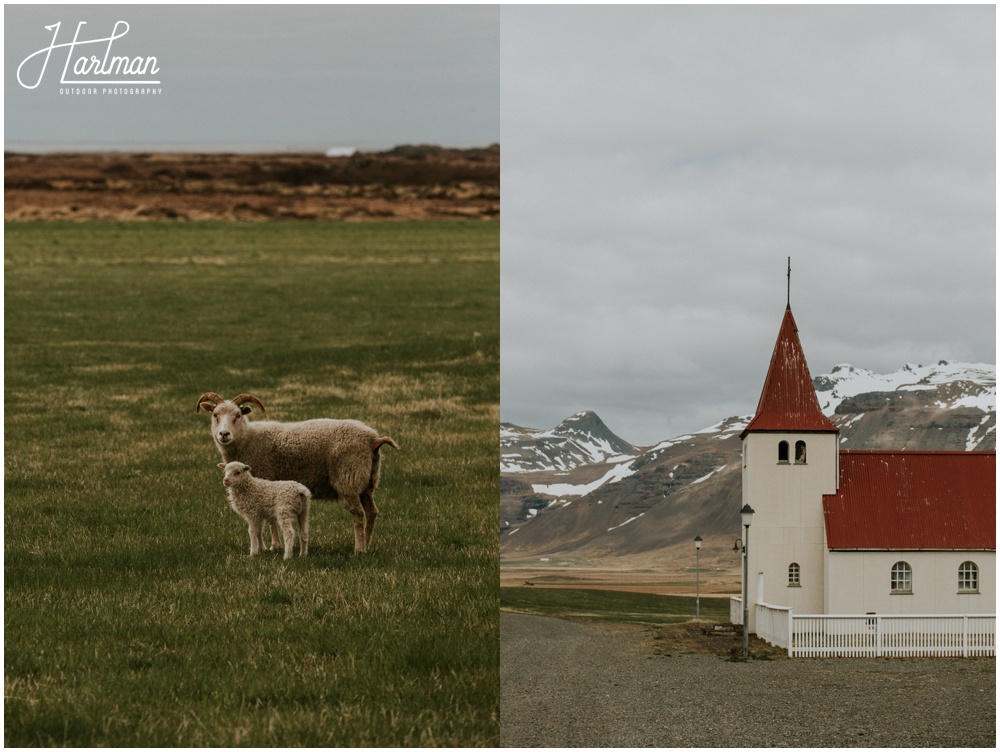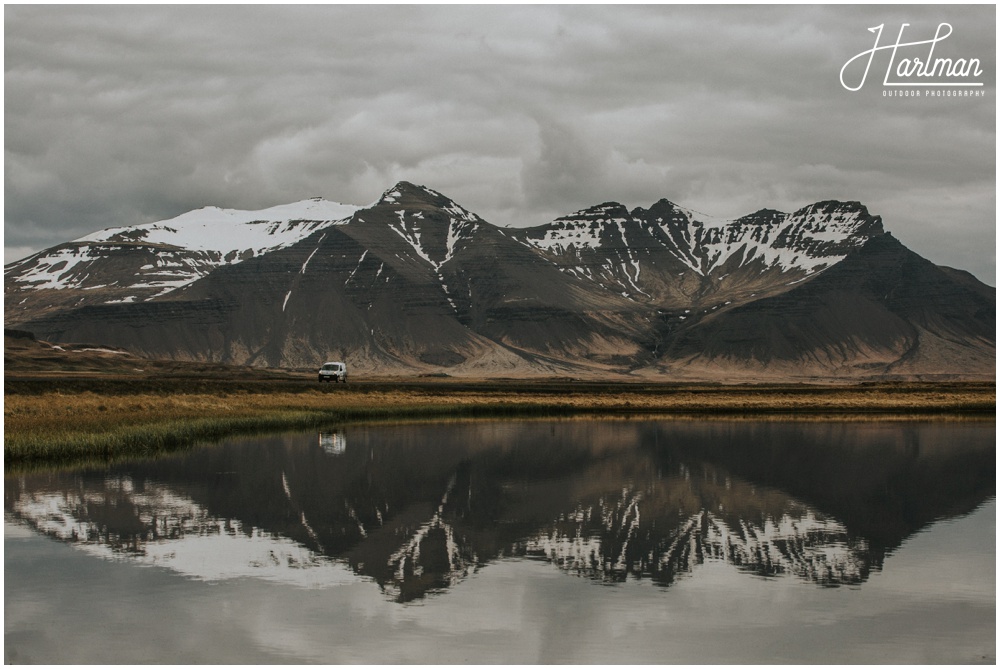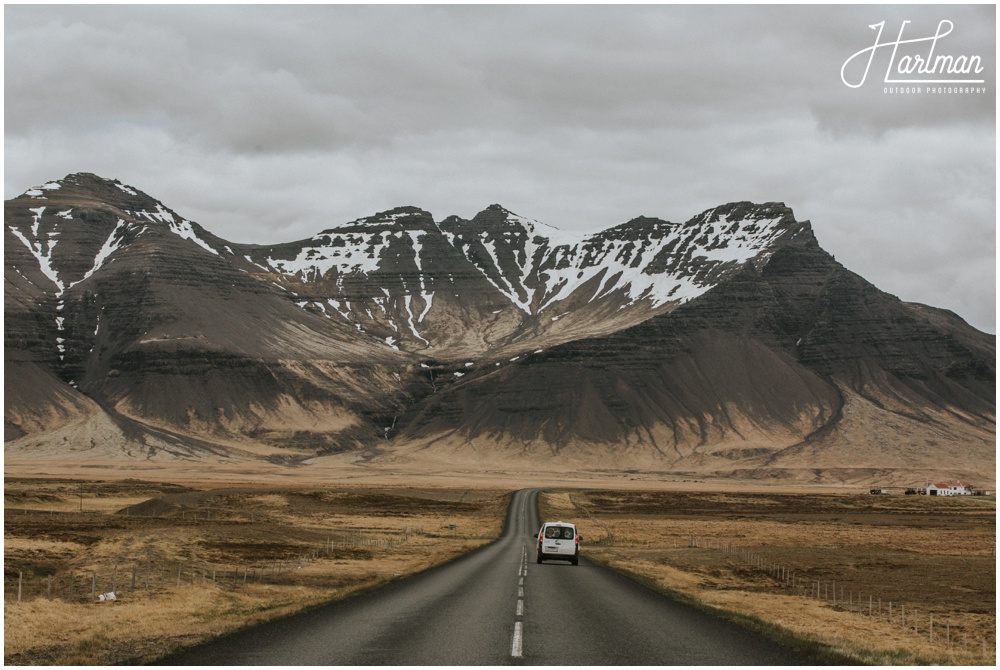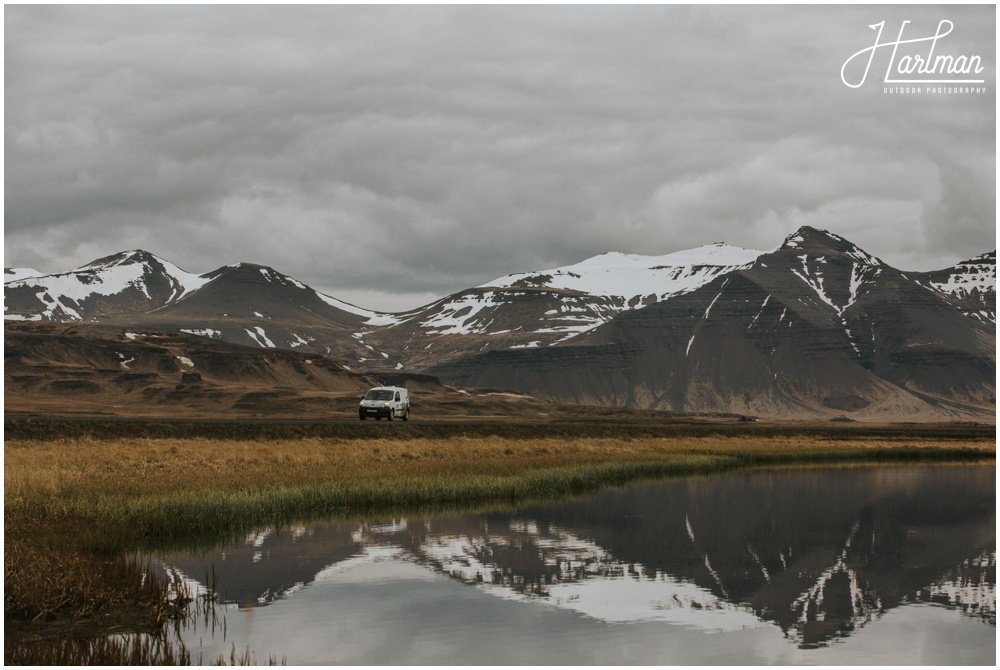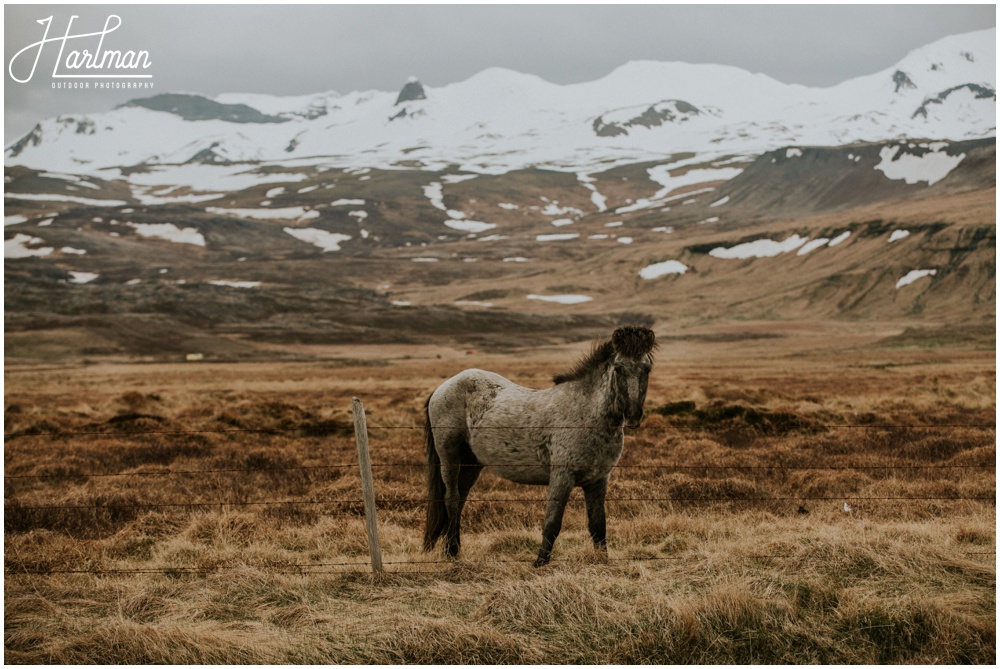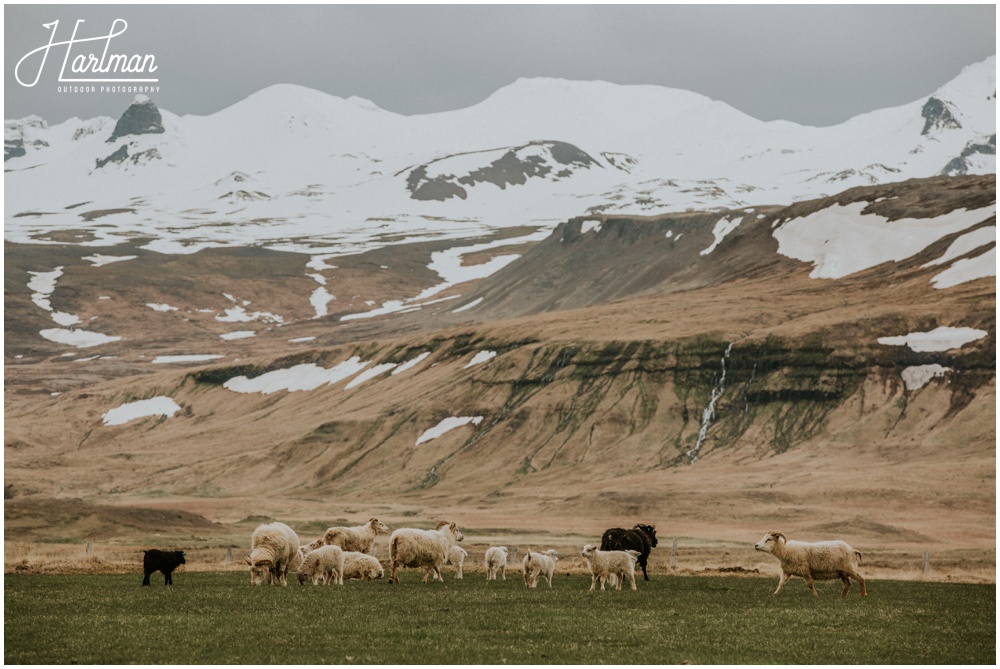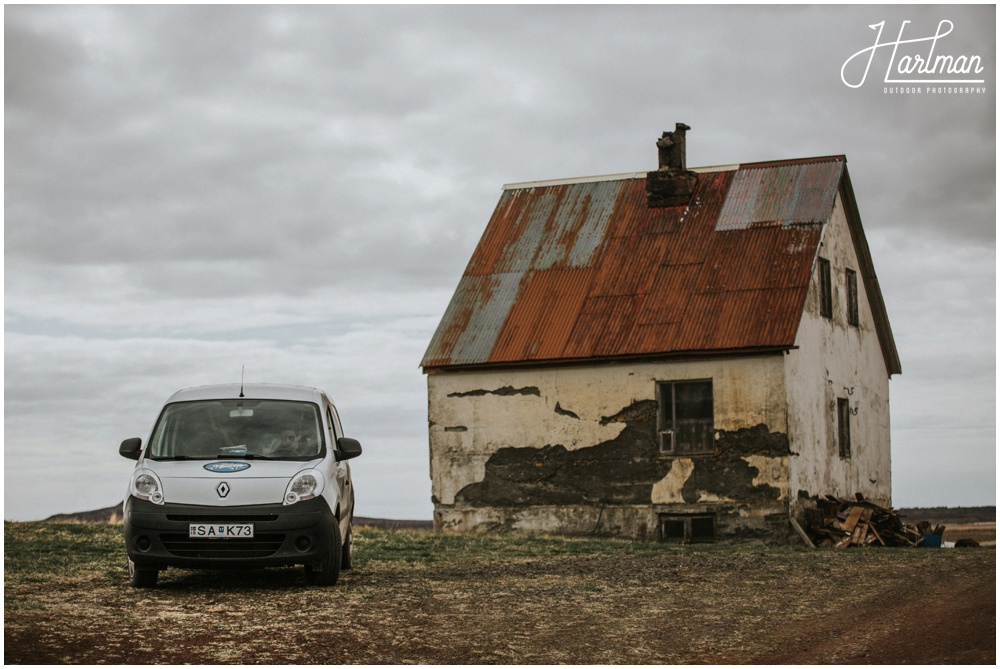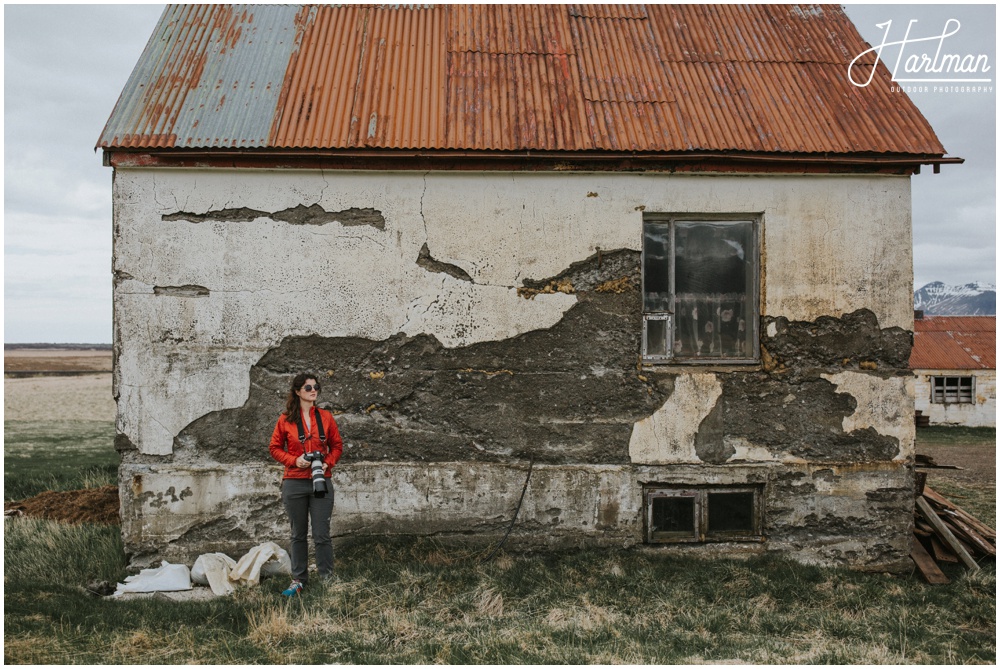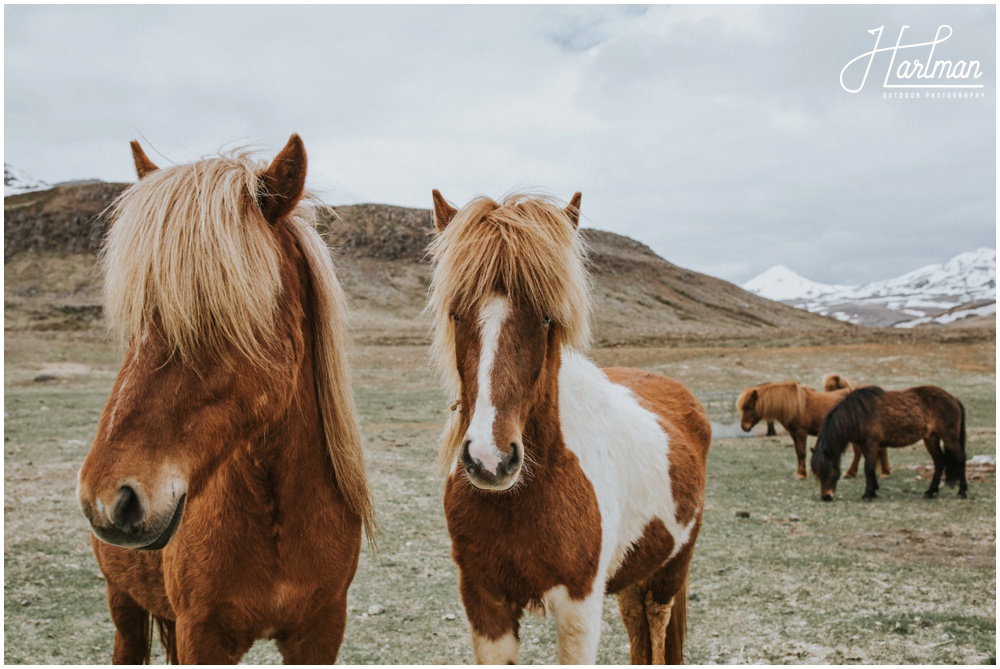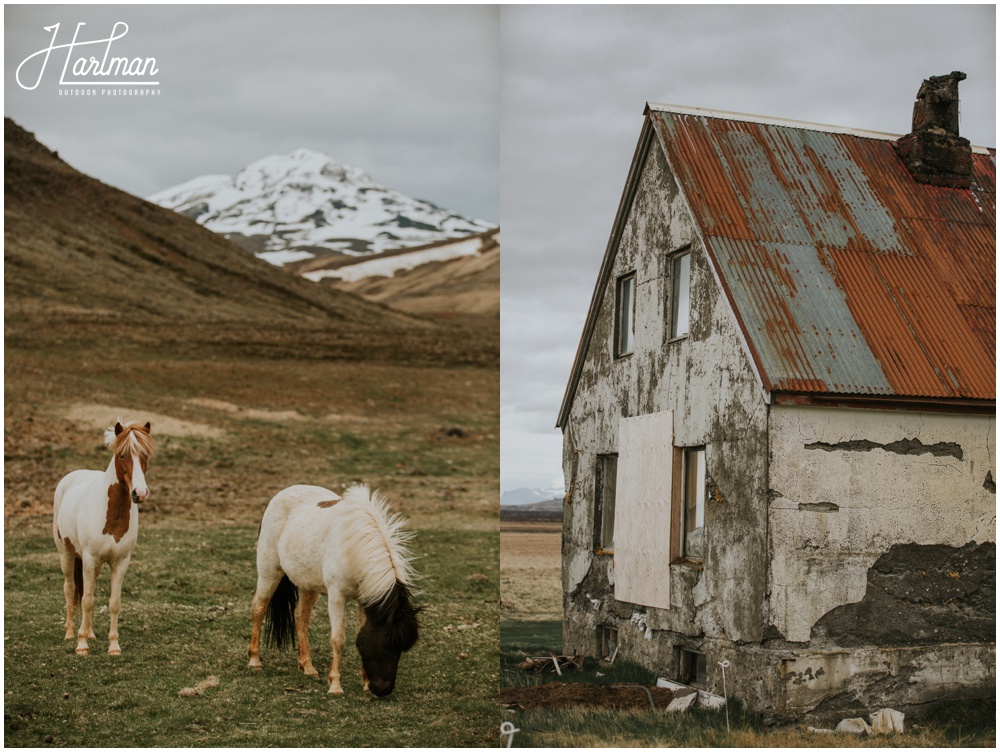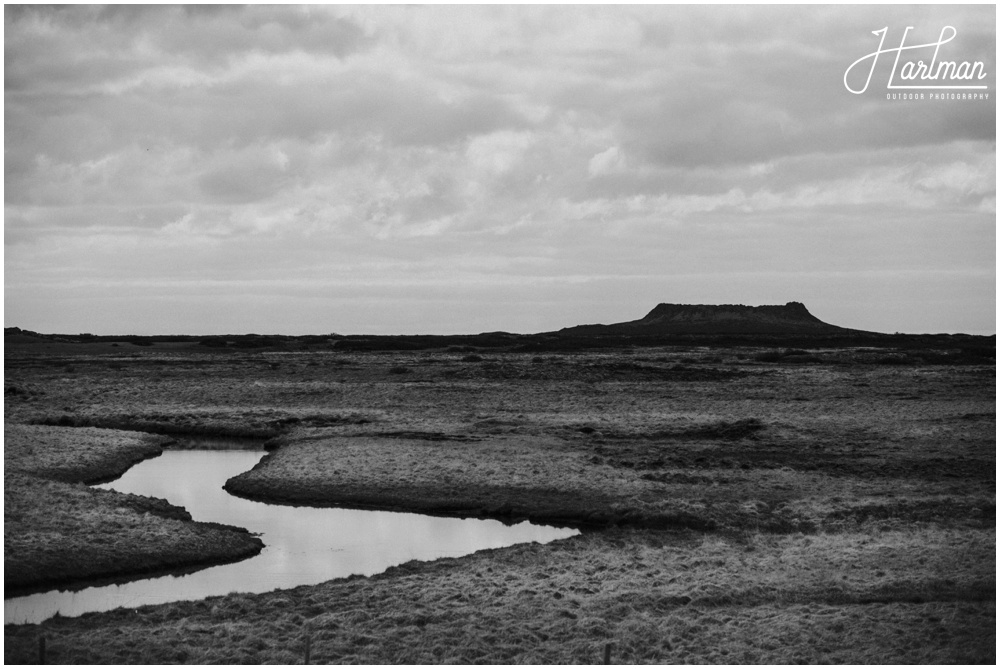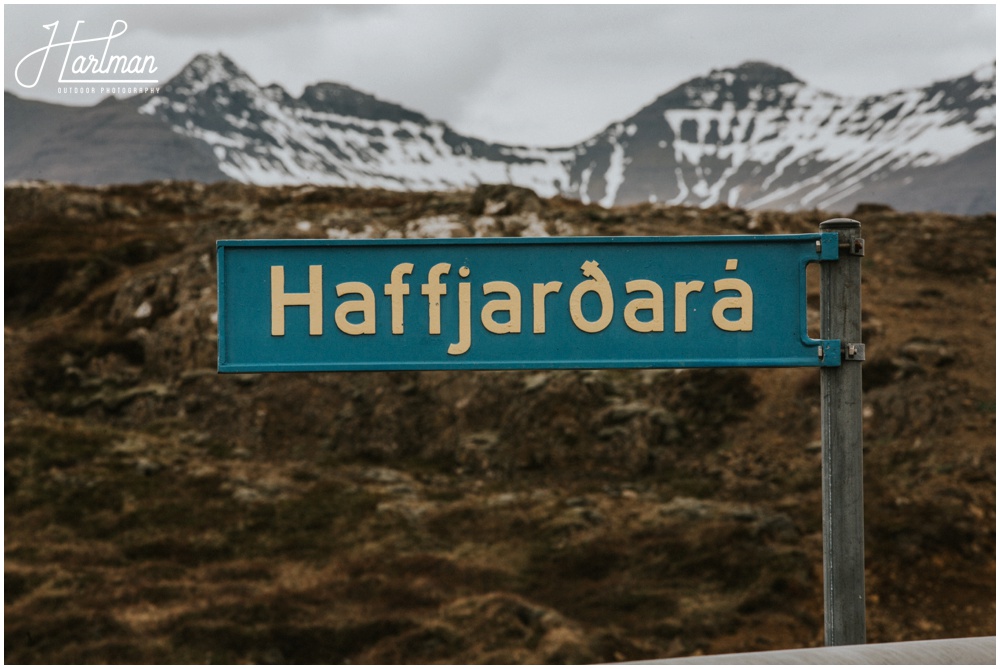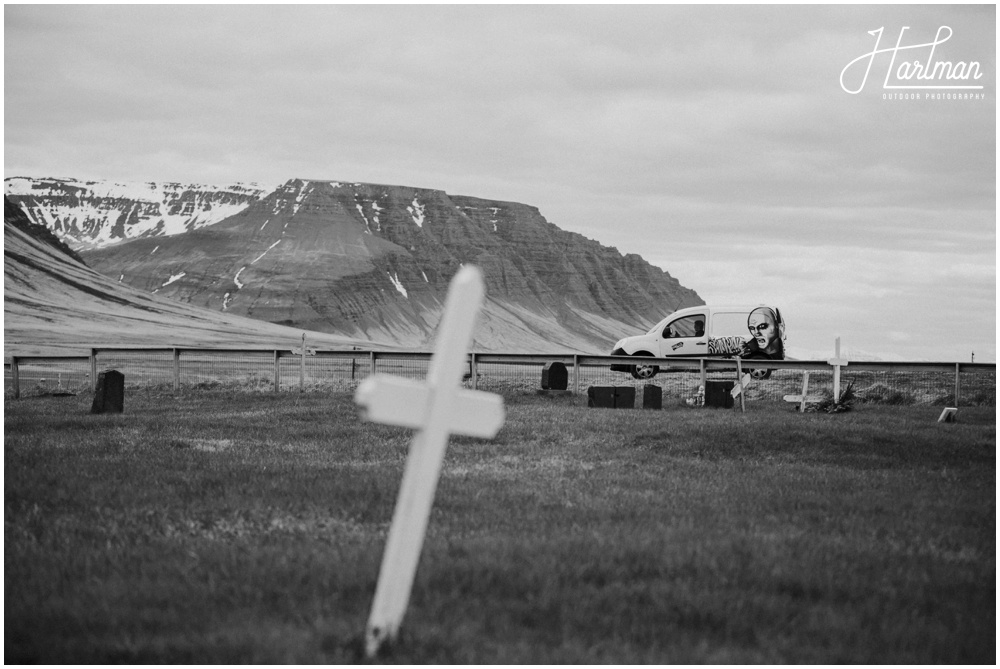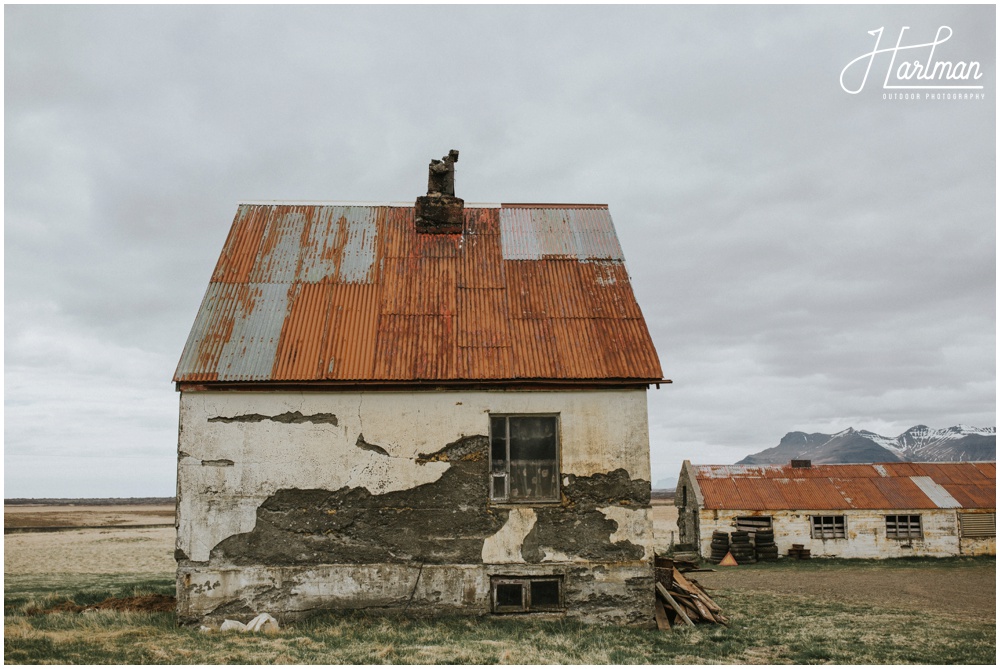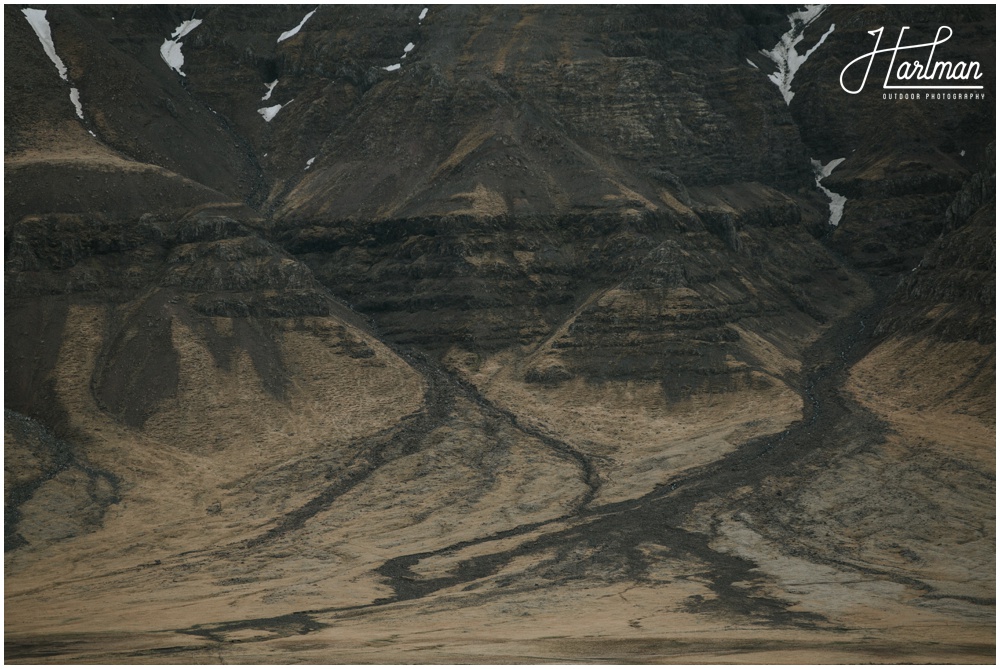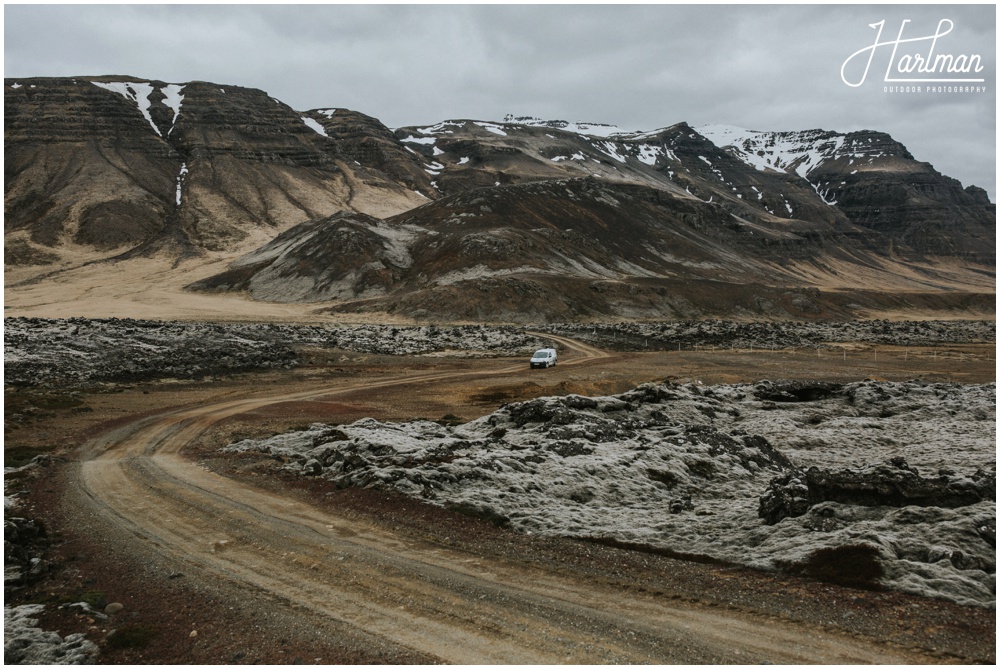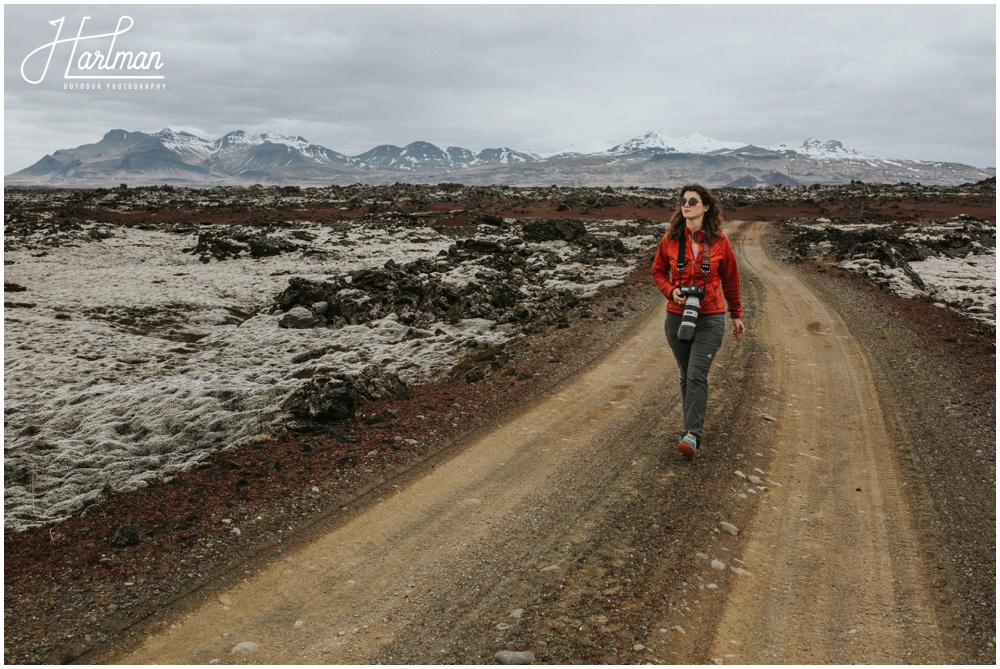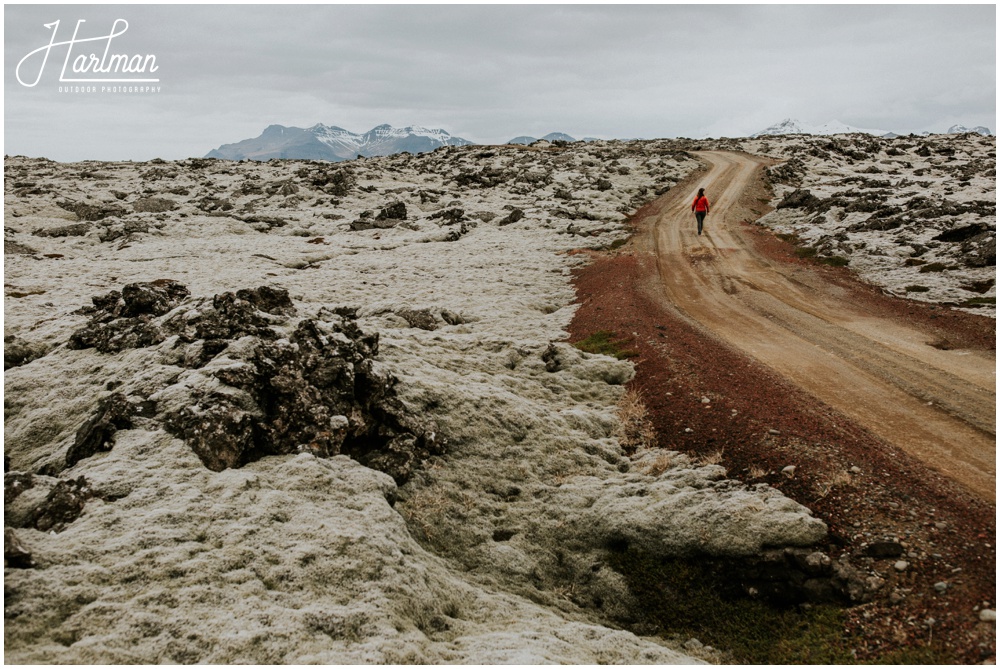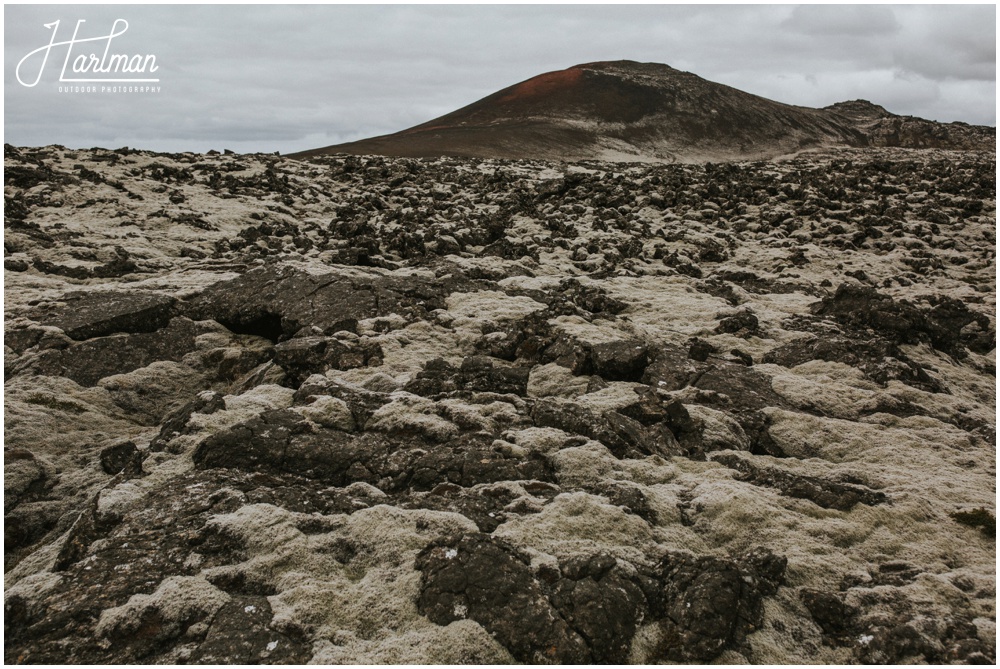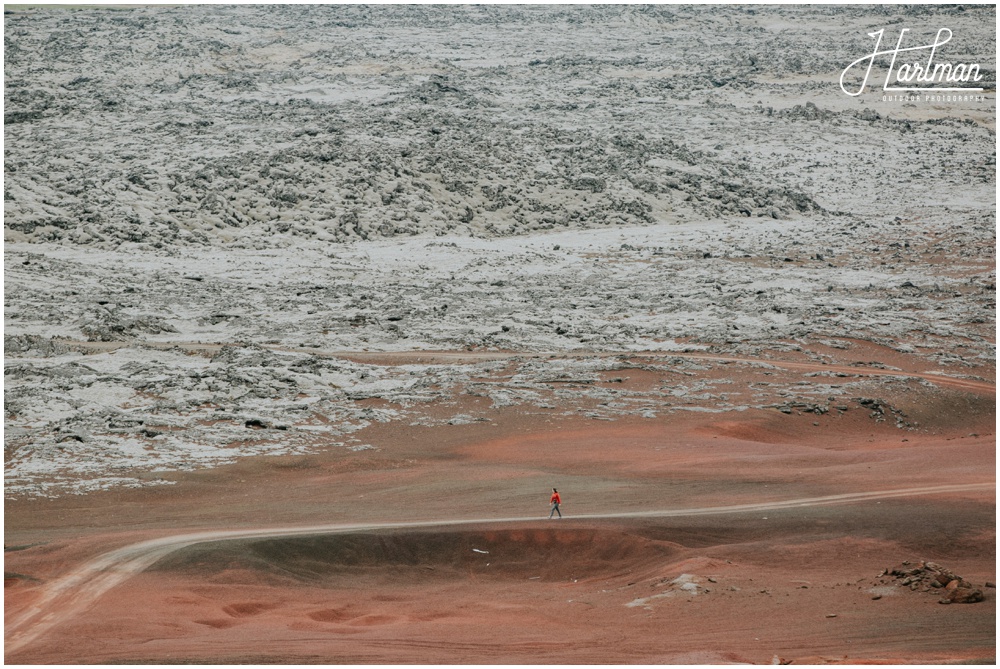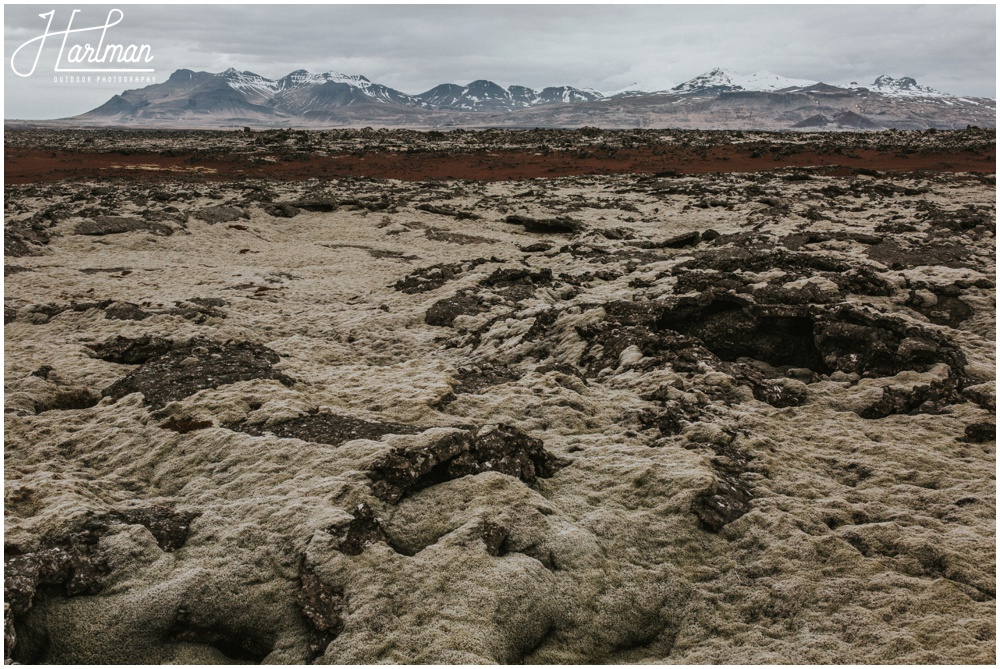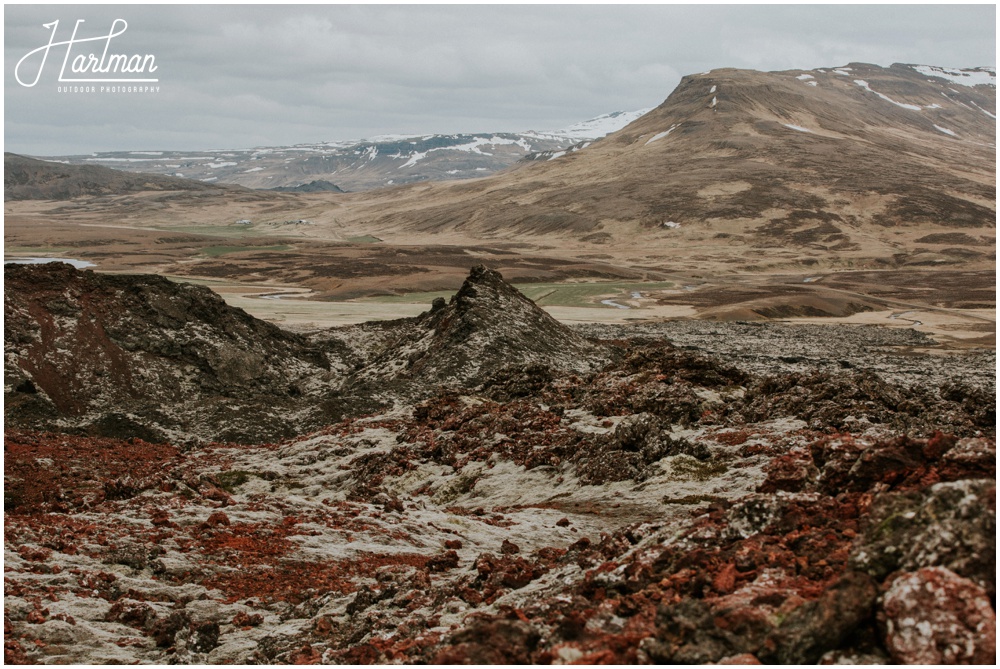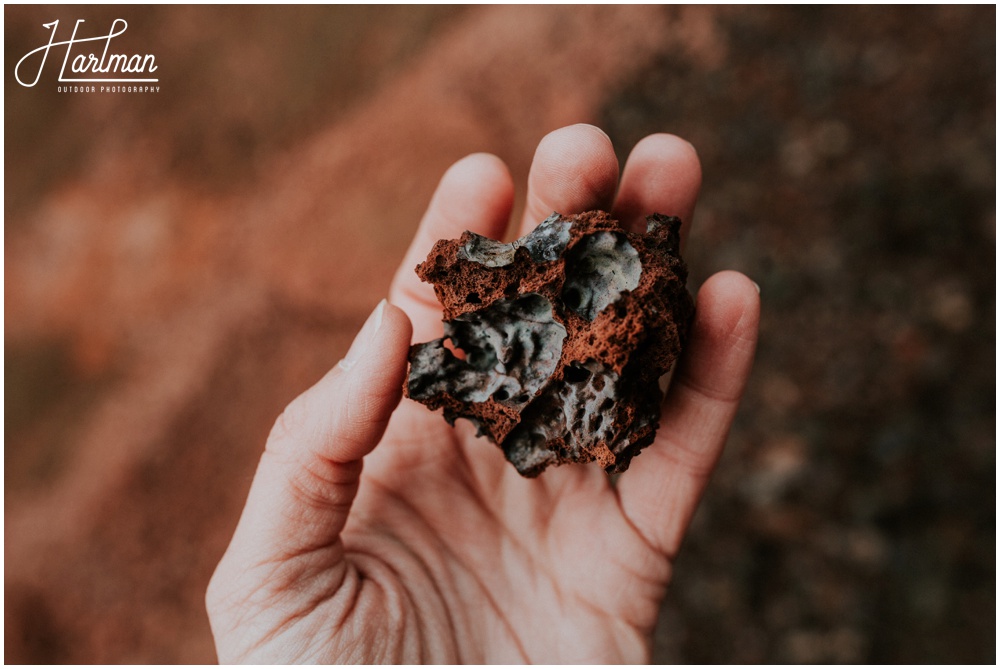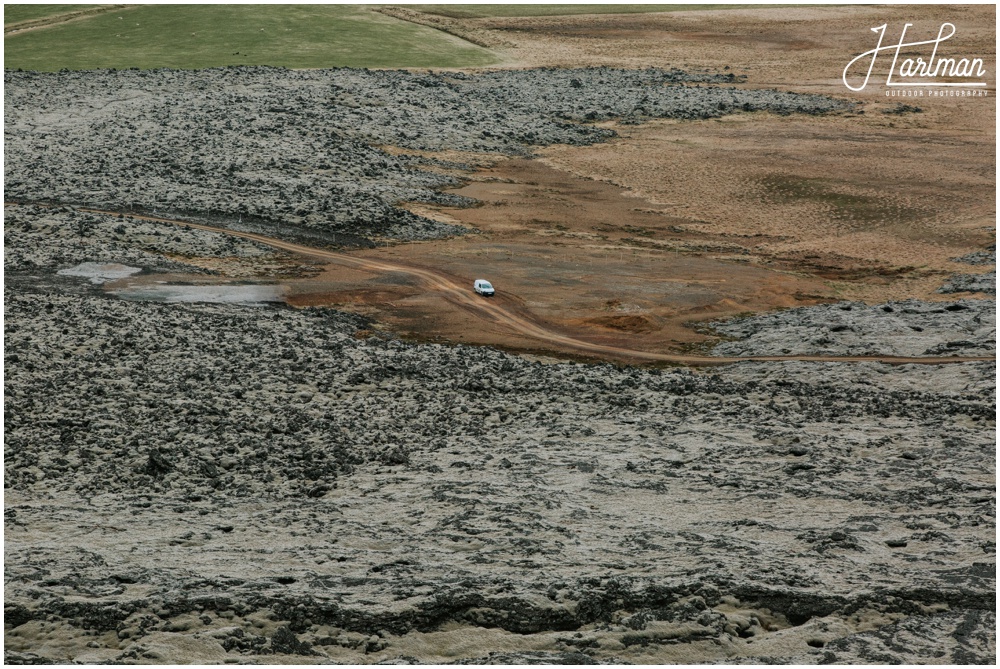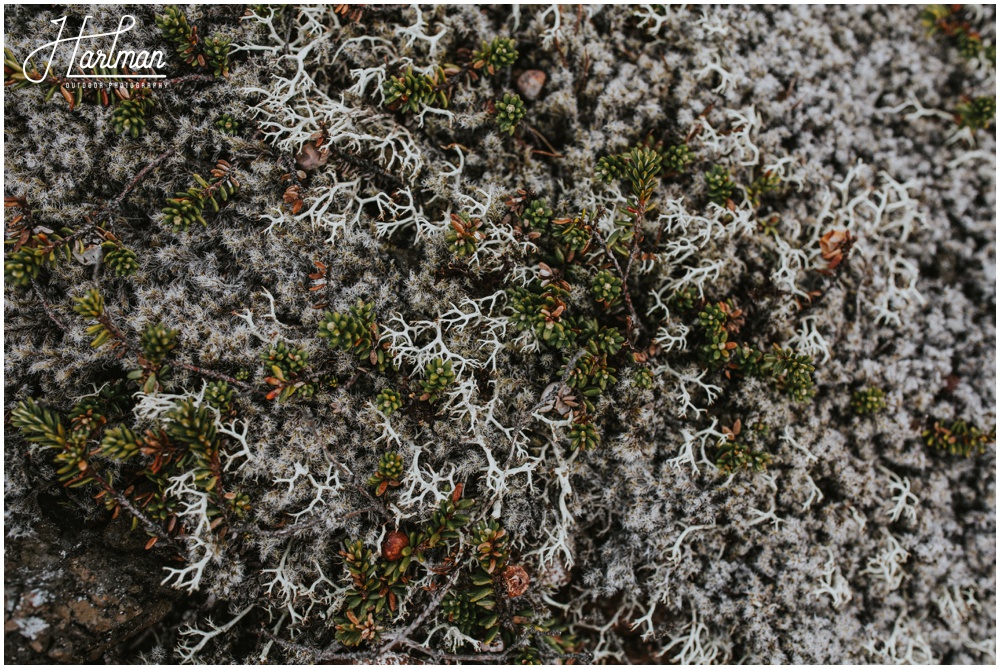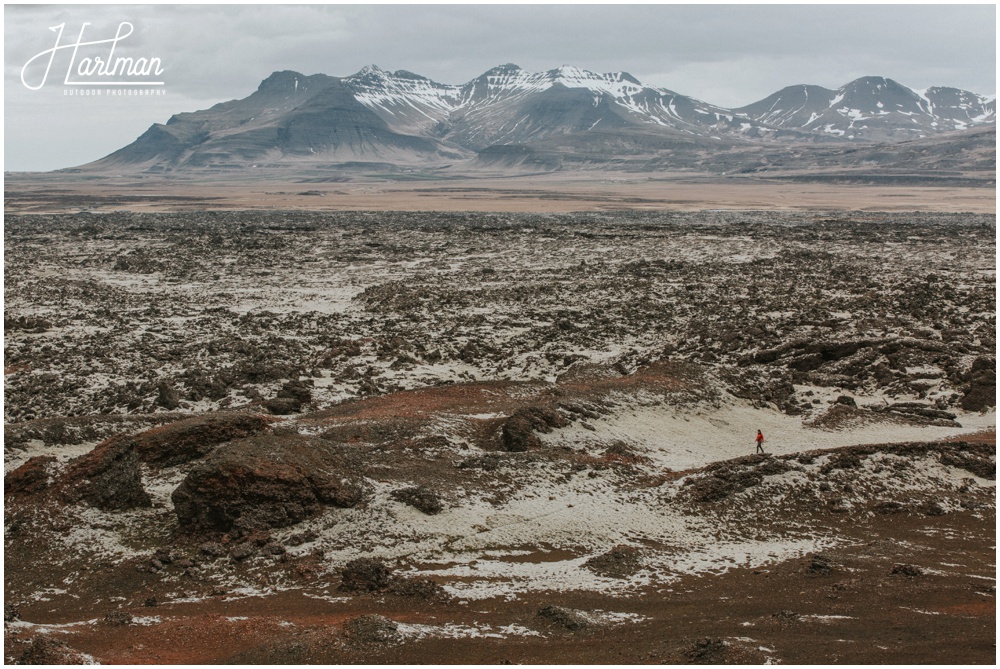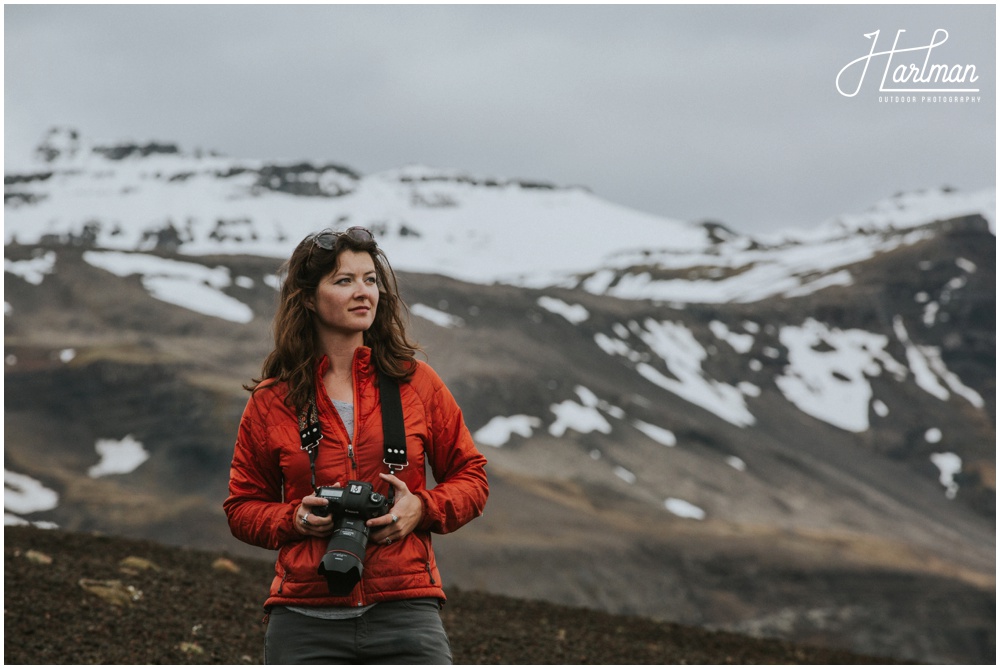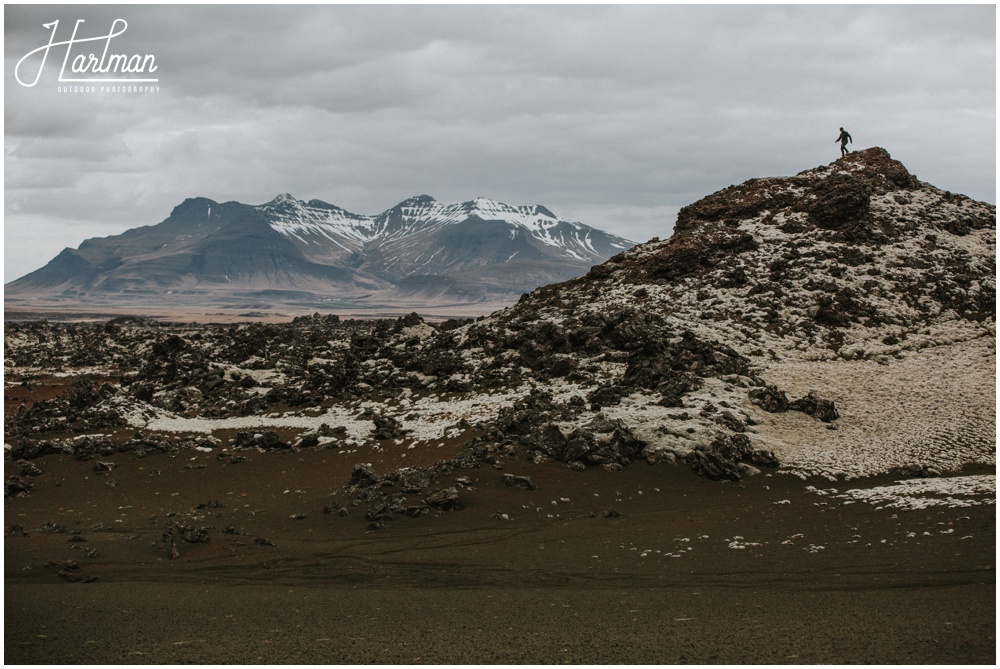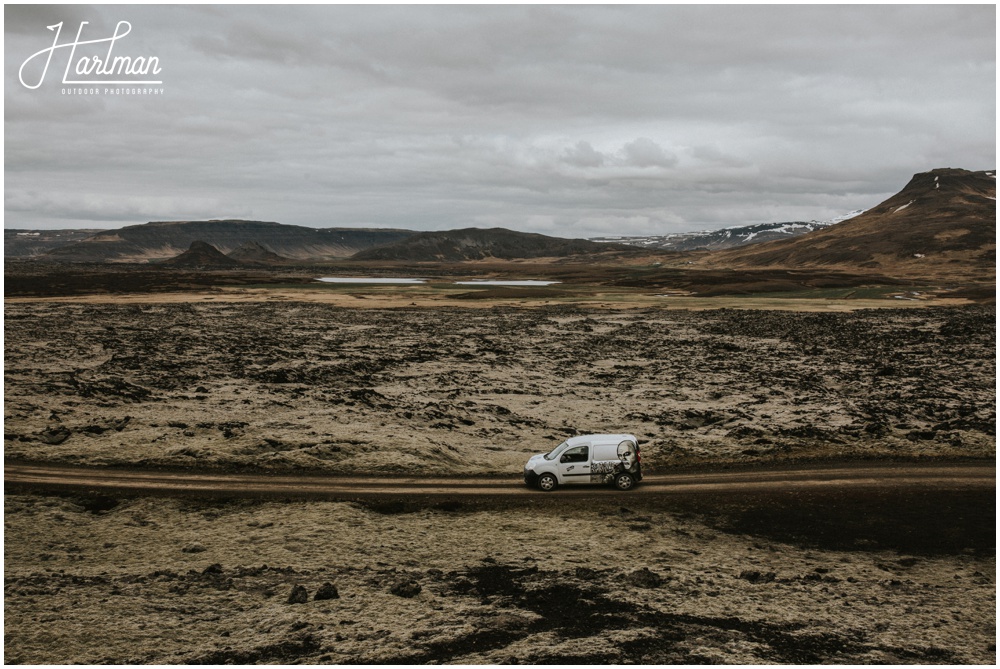 Still basking in the glow of our first wedding in Iceland, I woke up this morning ready for some adventure. This day, we would leave the Snaefellsness Peninsula and all its beauty to head on towards South Iceland. We planned to stop at a few places we noticed on the way up. Also, the receptionist at the Hotel Budir told me about a very remote tiny hot pot on the way down that I wanted to try and check out. She pointed it out on a map, but despite all our efforts, we were not able to find it. It all worked out though, because her directions did bring us to a very cool area full of colorful sands, old cinder cones, and giant lava fields covered in rocks.
I don't know if the area that we visited has any sort of name, but it was very close to the Eldborg Crater – just on the other side of the ring road. We had thought about hiking the Eldborg Crater as well, but ran out of time after trying to chase down these illusive hot pots.I'm very thankful our little Kuku Camper held up so nicely on all the dirt roads we drove through. We definitely made sure to get some pics of our little home away from home. Life on the road is pretty sweet. While it was cold outside, we were thankful for the cozy bed and shelter our camper van provided.
When your'e looking at the pictures, you probably notice a whole lot of gray covering the land. That is the moss. I'm not sure if its dead, or just waiting to come back when the weather is warmer, but this gray moss is growing all over these gigantic lava fields. Many times, the moss was so thick that it felt like we were sinking when we tried climbing over the rocks. Trees and bushes don't seem to grow here. We were warned about that by our van rental company. With no trees or bushes, you can't quite tell how windy things are and it can blow your car door right off. What does seem to grow- very prolifically- is moss and grasses. This seems to make the sheep and horses very happy.
I wandered around the lava fields for a while- sort of secretly hoping that we might find a hot pot, or dinosaur remains. It  really does feel like the land before time here in Iceland. After hiking for a couple hours, we decided to head back to the car and go further south. We  had saved the GPS coordinates to another hot pot between Borgarnes and Reykjavik and we were still very hopeful to find one. Whether or not we found it …. well, you'll just have to check back and see. :)
More pics and stories coming soon!
Shelley Hartman, Iceland + Destination Wedding Photographer