Rob + Tilanthi | Brevard Waterfall Engagement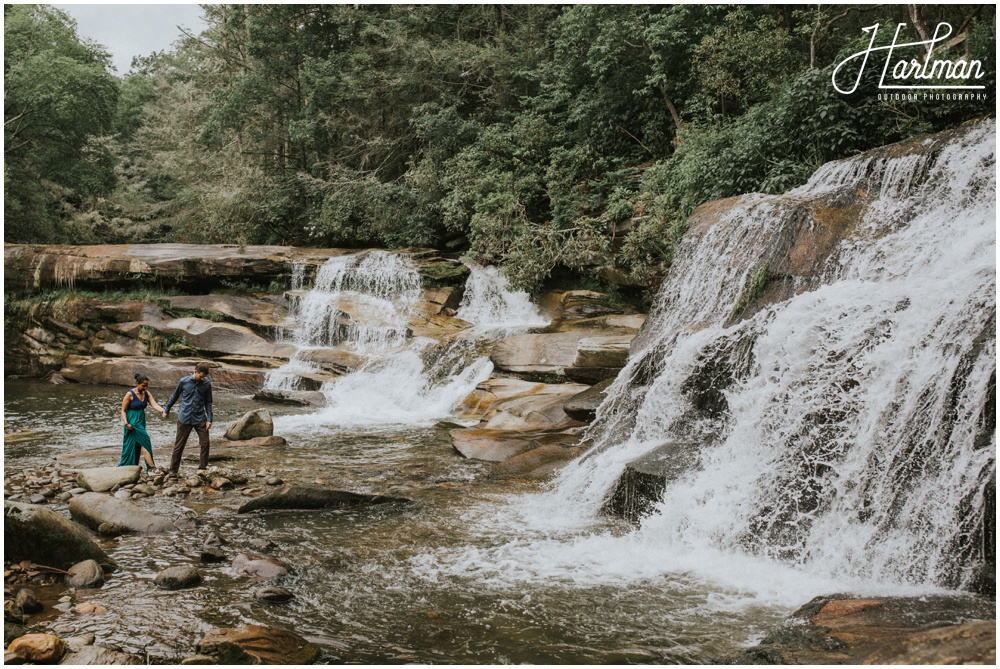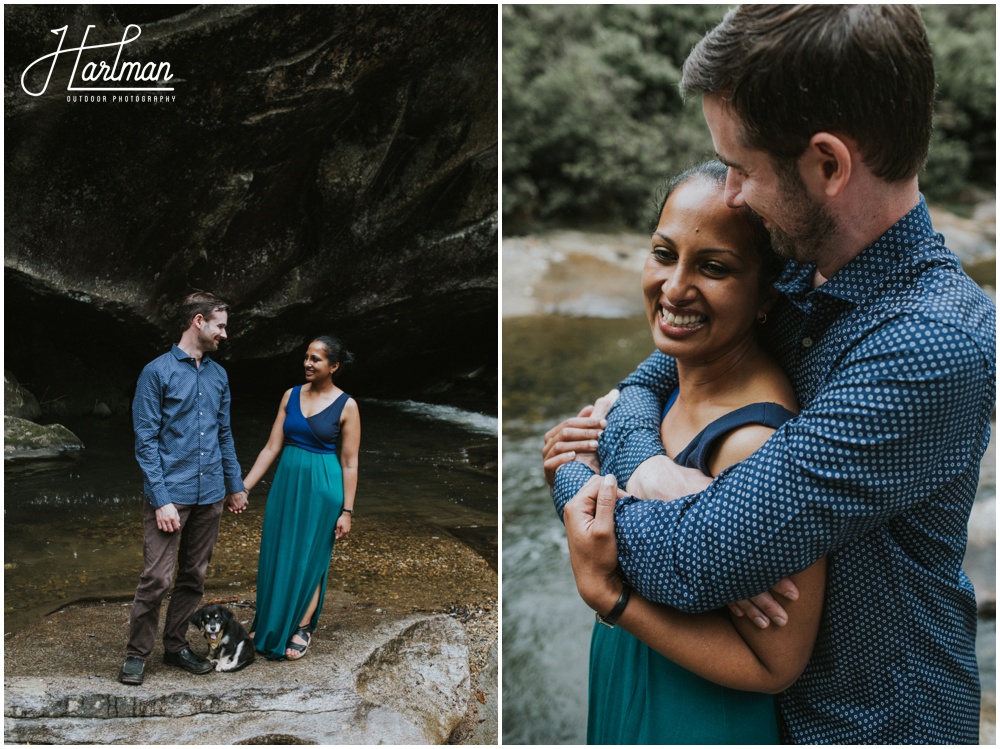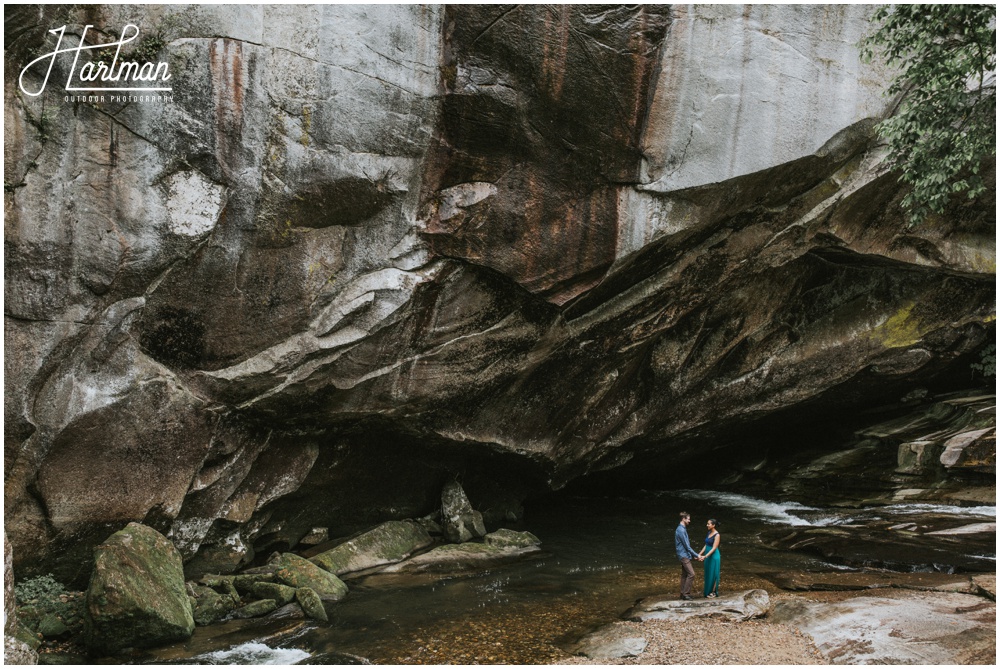 This has been the year of waterfalls. We just got back from the beautiful Land of Waterfalls (Iceland), even photographed a wedding ceremony in front of the waterfall Kirkjufellsfoss, and then came right back to Brevard, North Carolina to shoot an engagement session among the waterfalls of the Blue Ridge Mountains. Truly though, this is all too perfect as it is bringing Josh and I right back to our roots. When we first started Hartman Outdoor Photography, we ran an outdoors group. We spent all our free time leading hikes and backpacking trips through North Carolina and Virginia. Many of these hikes involved the mountains and beautiful waterfalls of Western North Carolina. Josh even participated in the WC100 – a challenge to find and photograph a list of one hundred waterfalls in the state of North Carolina. All of this has so much to do with the reason we've always kept "Outdoor" in the center of our name.
Rob and Tilanthi are also avid hikers and waterfall admirers. They met in a nature photography Meetup group and really enjoy exploring all of the natural beauty western North Carolina has to offer. In planning their engagement session, they suggested we check out Eastatoe Falls and Living Waters Falls. Both are pretty easily accessible from Brevard in Western North Carolina. Neither of these waterfalls are too popular, but both are very, very beautiful.
Along with Rob and Tilanthi came Wally, their adorable new pup. Wally is so sweet and well behaved. He had no problems splashing through the water and hopping along the rocks to follow his mom and dad. Migo came along that day too but wasn't too social. Wally, however, had no problem with all the attention. :) We started out at Eastatoe Falls before heading off to Living Waters Falls in Pisgah National Forest. Then we finished the session just in time for a late Sunday lunch in Brevard. Such a great way to spend the day.
Thank you so much for inviting us on this adventure Rob and Tilanthi! Best wishes to you and have an awesome time at your wedding in Sri Lanka :)