Iceland | Driving to Jökulsárlón Glacier Lagoon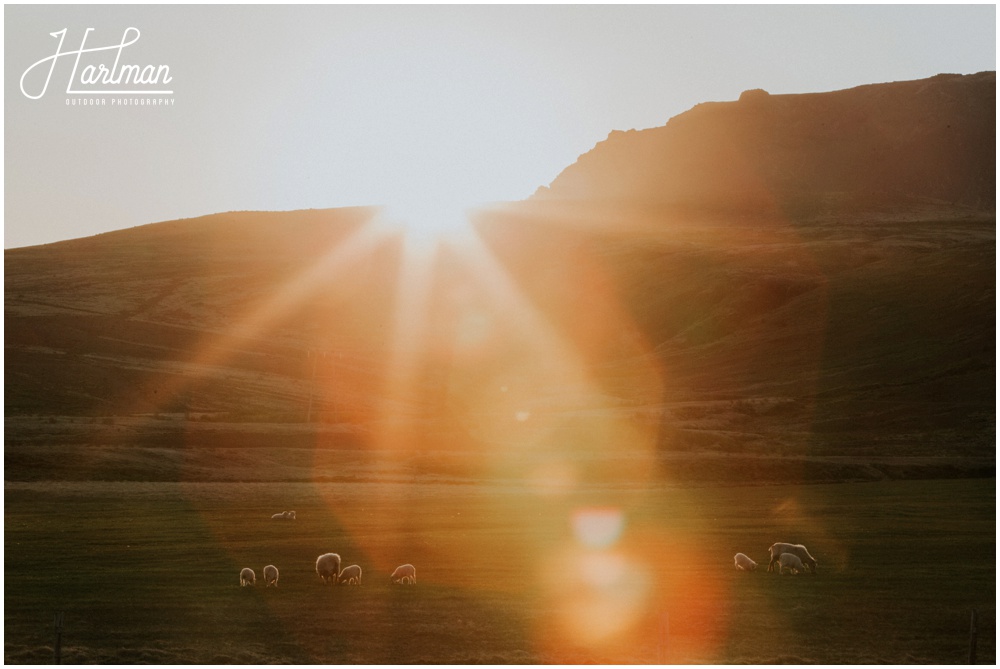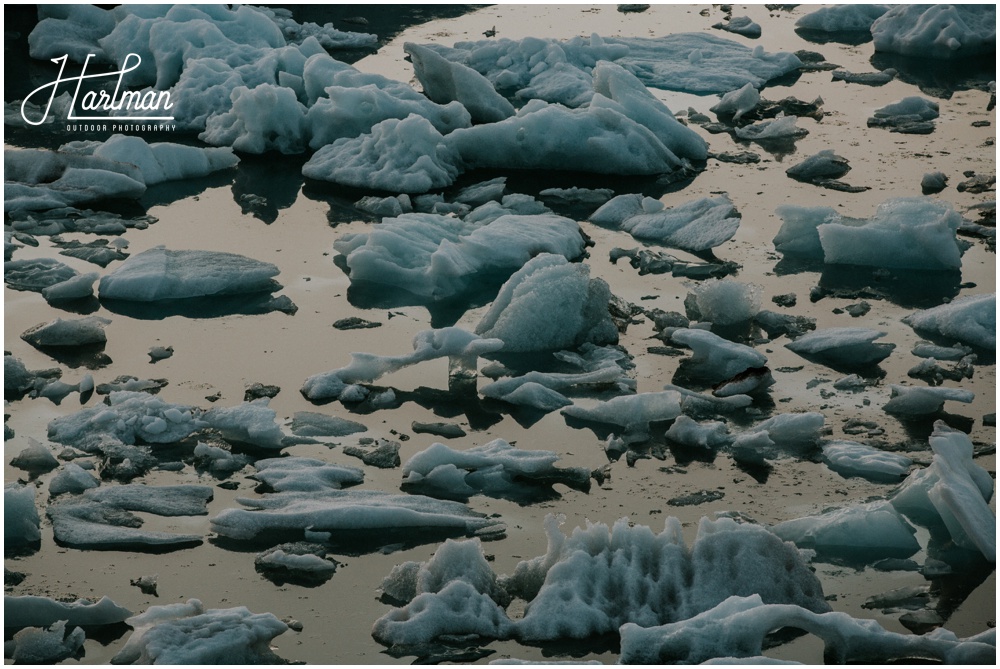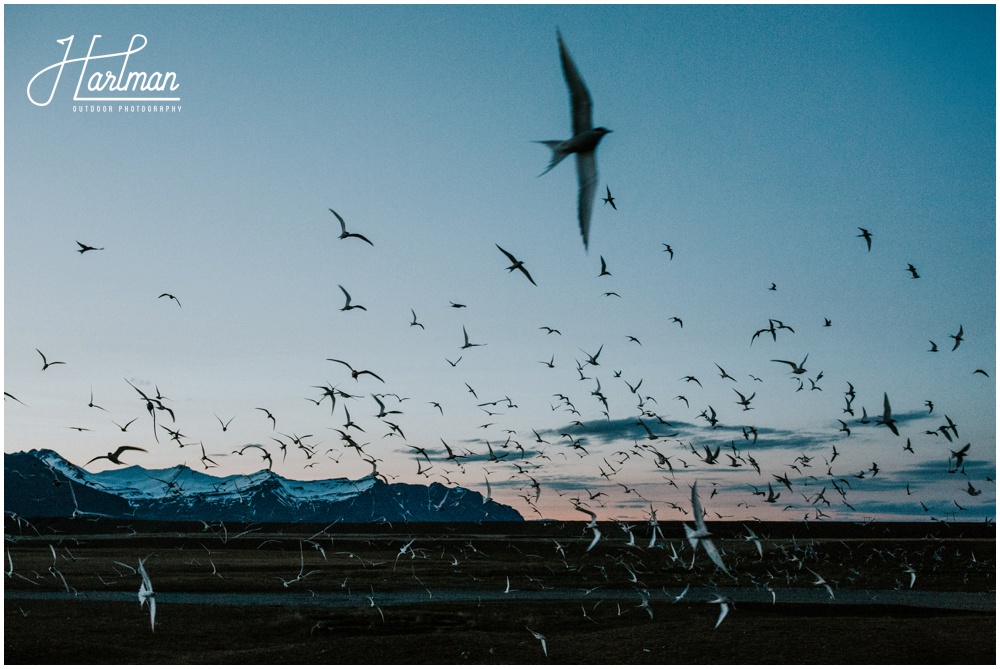 Jökulsárlón, also known as Iceland's Glacier Lagoon, was one of our top must-see places on my visit.  I have never seen anything like this in person. The icy blues of the lagoon were just incredible. It was a ways off the beaten path (maybe a 5 hour drive outside of Reykjavik ) but SO worth the trip. Being a little ways from civilization, its also much less touristed than other places we visited in South Iceland (like Seljalandsfoss) .
I headed out to Jökulsárlón the day after Liz and Adam's Iceland destination wedding near Skogafoss. Most of the drive is complete nothingness. When people told me that Iceland was like driving on another planet they were right. So much of the area was lava fields covered in moss. Being as open as it was it was very VERY windy. We actually hit a very small dust storm as we drove out and the strong gusts spooked us a little bit. Thankfully, it was very short lived, and we continued on our way… just driving a bit more cautiously than before.
The Glacier Lagoon  is absolutely breathtaking. We saw a few very interesting looking glaciers on our way to the Jökulsárlón along the side of the road. The ice in the lagoon actually are chunks that break off of the giant main glacier, Vatnajökull, that borders the lagoon. Every once in a while we would hear a loud crash or popping noise. It sounded like an explosion, but later we realized that this was the ice breaking apart in the lagoon.
When you're driving by, you almost don't even realize that you are at the Glacier Lagoon until you go over the bridge. There are hills that surround much of the lagoon that block the view, but the little paths over here were our favorite spots to explore. We arrived at Jökulsárlón just around midnight and walked around as the sun "set". The ice changed colors as the water reflected the sunset. It was really such a breathtaking experience. If I was to suggest a very unique and adventurous wedding or elopement spot in Iceland, this is it. Imagine being married next to this gorgeous blue ice. Plus, being a little ways from Reykjavik, there is plenty of privacy.
Needing sleep, but not wanting to miss out on the epic light on the Glacier lagoon,  I went back into our van to park somewhere to sleep until the "sunrise." I put those in quotes because it never truly got dark while we were there. We set our alarms for 3:30am and headed towards the main parking lot. On our way in, hundreds of birds flew around us. It was so mesmerizing that we stopped the car. I took pictures from the window and my driver hopped out for a few shots- only to realize that this was a very bad idea. Apparently these birds, Arctic Terns, are not too friendly. And they are very aggressive. As soon as he got out of the car, a few swarmed right to him, trying to peck at him. We had actually never seen an angry bird and thought they might realize we're not a threat by our car- but too late! One squirted poop right into his eye. Yes- it was a direct shot. Totally freaked out, he poured water into his eye, then laid down and stuck his head out the window so I could do a more thorough job.  Lesson learned: beware of the Arctic Terns!!!
Thanks for reading! More epic Iceland pics coming soon!
Shelley Hartman, Iceland + Destination Wedding Photographer