Sarah + Caleb | Greensboro Barn Wedding
Let me just start by saying "Wow!" Sarah and Caleb blew us away with an awesome engagement session and they did not disappoint when planning their wedding either. These two were married last weekend at the perfectly rustic Hodgins Valley Farm located just outside Greensboro, about an hour and a half outside of Raleigh. This working farm has goats, horses, cows, and guinea hens, all which make a great conversation piece for guests. However, what steals the show is the venue's historic farm house and two story reception barn. To be honest, Josh and I had never seen anything quite like it- and we were blown away. Sarah's mom created her own DIY flag banners which she strung across the ceiling. She also decorated the room with paper poufs, twinkling lights, fresh flowers, and shades of mint and turquoise. They did such a great job of personalizing their event space!
Sarah and Caleb both got ready in the beautiful farm house located just across from the reception barn. The house is decorated with antiques and blends perfectly with the rustic flair of the barn. I had a great time photographing Sarah's beautiful dress from the chandeliers. Sarah opted for a stunning lace v-neck gown. The shape was simple and brought attention to her perfect silhouette. She topped the look off with a gorgeous flowered headdress made of pink daisies and babies breath. We are such big fans of this look! Big shout of to Sarah's florist for doing such and awesome job!
On their big day, Sarah and Caleb opted to do a first look prior to the ceremony. We photographed this on the bridge crossing the lake located just behind the ceremony site. These two are just too sweet! We got some great pictures of their reactions as they shared this very special moment together. Afterward, we met up with Sarah and Caleb's family and bridal party for photos prior to the ceremony. This timing actually worked perfectly as the weather was on our side and the forecast called for evening rain. Much of Sarah and Caleb's family came from out of town- many as far as Alaska! Needless to say, we are so happy to have been given ample time to take pictures of these very important guests!
Sarah and Caleb's wedding took place outside in front of the venue's large pond. The ceremony was officiated by Sarah's grandfather and included a solo by her father as well as a group hymn. Sarah's bridesmaids wore mismatched dresses in shades of turquoise while holding bouquets of pink daisies and goldenrod. Caleb's groomsmen wore brown pants and suspenders with daisy boutonnieres. After a beautiful ceremony, Caleb and Sarah shared their first kiss as newlyweds and ran off to enjoy a cocktail hour with their family and friends. They served local beers to their guests as they munched on goodies from Fresh Local Foods catering. Before long, it was time to move into the barn for the reception and enjoy a delicious family style meal. Instead of the traditional cake, Sarah and Caleb opted for an assortment of tasty pies. This bride and groom wowed us with a choreographed first dance to Sarah Berellis before opening up the dance floor to their guests. And that is when the party really got fun! Nearly everyone went out on the dance floor, swinging around glow sticks and showing off their best moves. They even picked up Sarah and Caleb and carried them over the crowd. What a great party! The good times continued until late in the night when the bride and groom were sent off through a human tunnel. Thank you so much for asking us to photograph your beautiful wedding Sarah and Caleb!!! We wish you a lifetime of adventure and happiness! ~ Josh and Shelley, Wedding Photographers serving the North Carolina Piedmont
Haven't had enough of this awesome couple? Check out some of their engagement photos taken on cliffs and under waterfalls. :)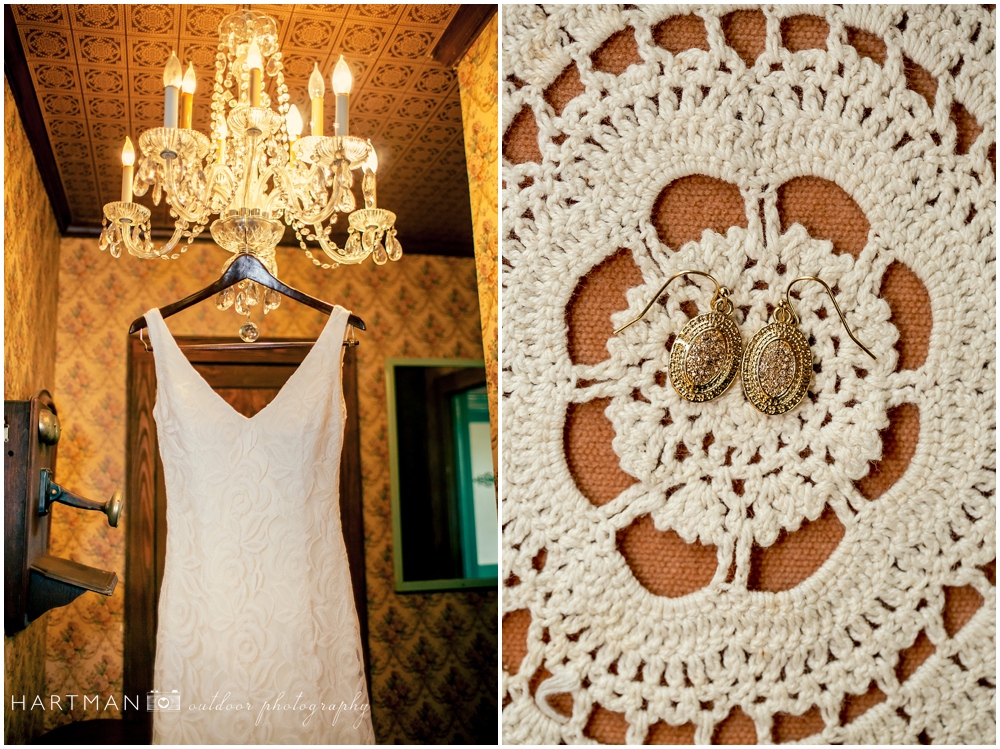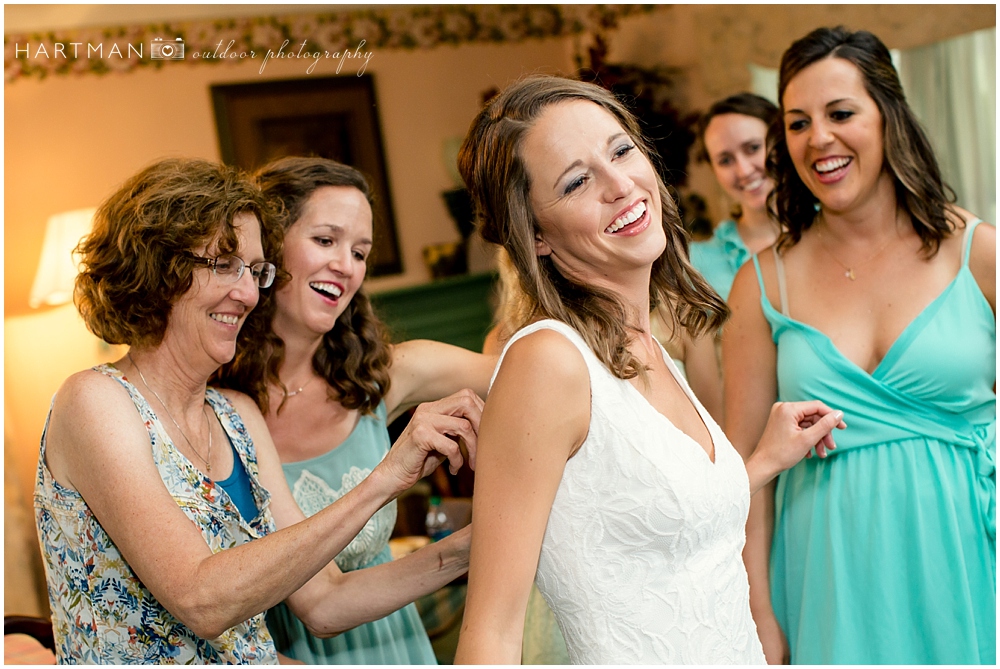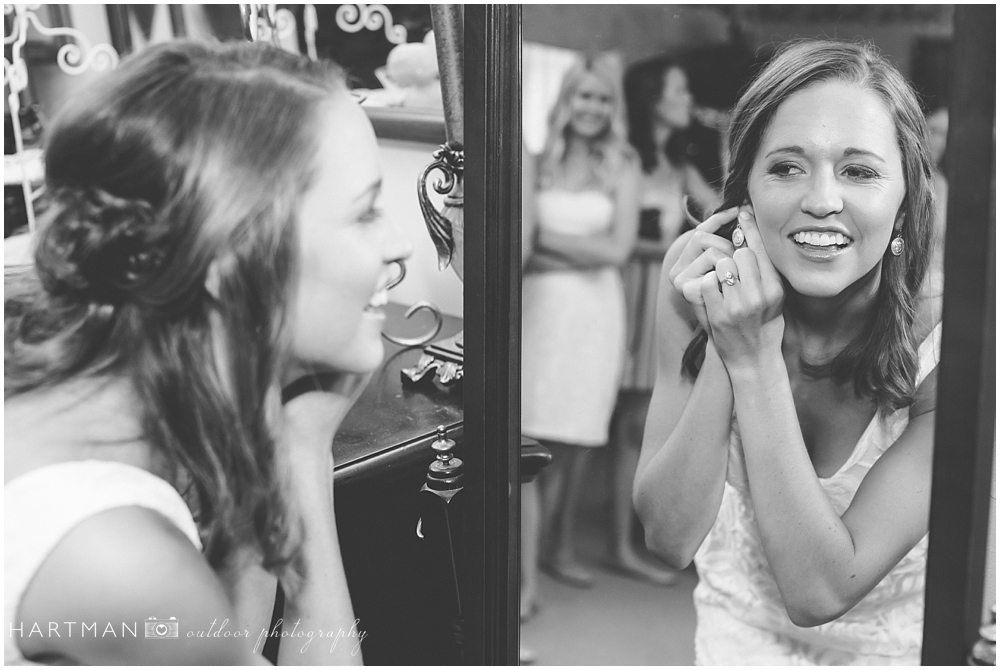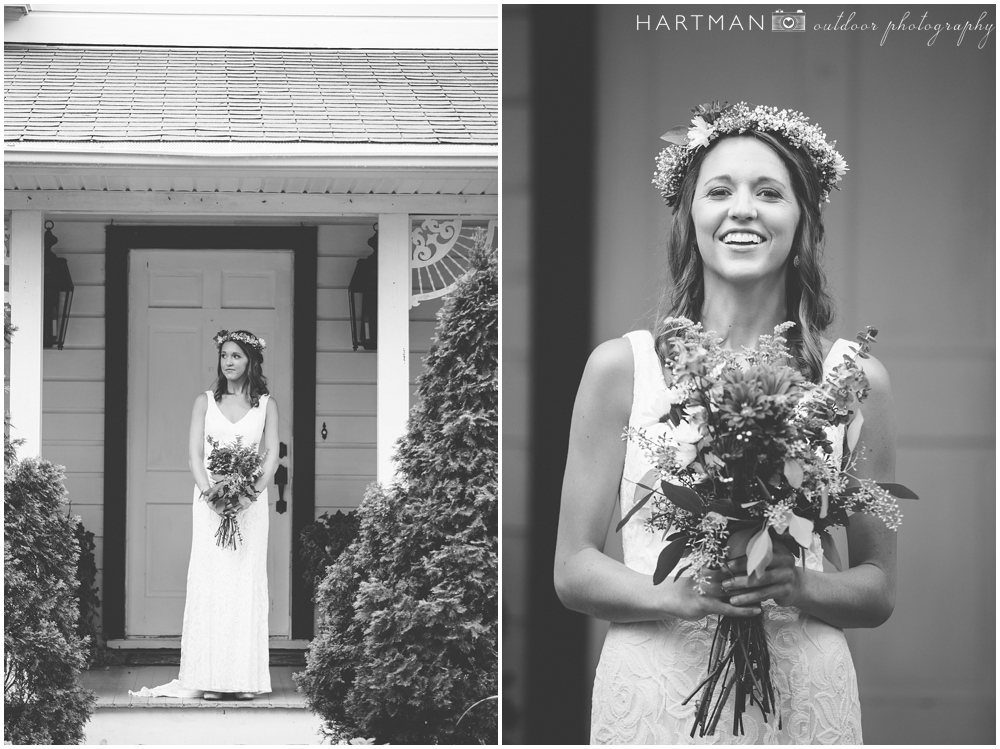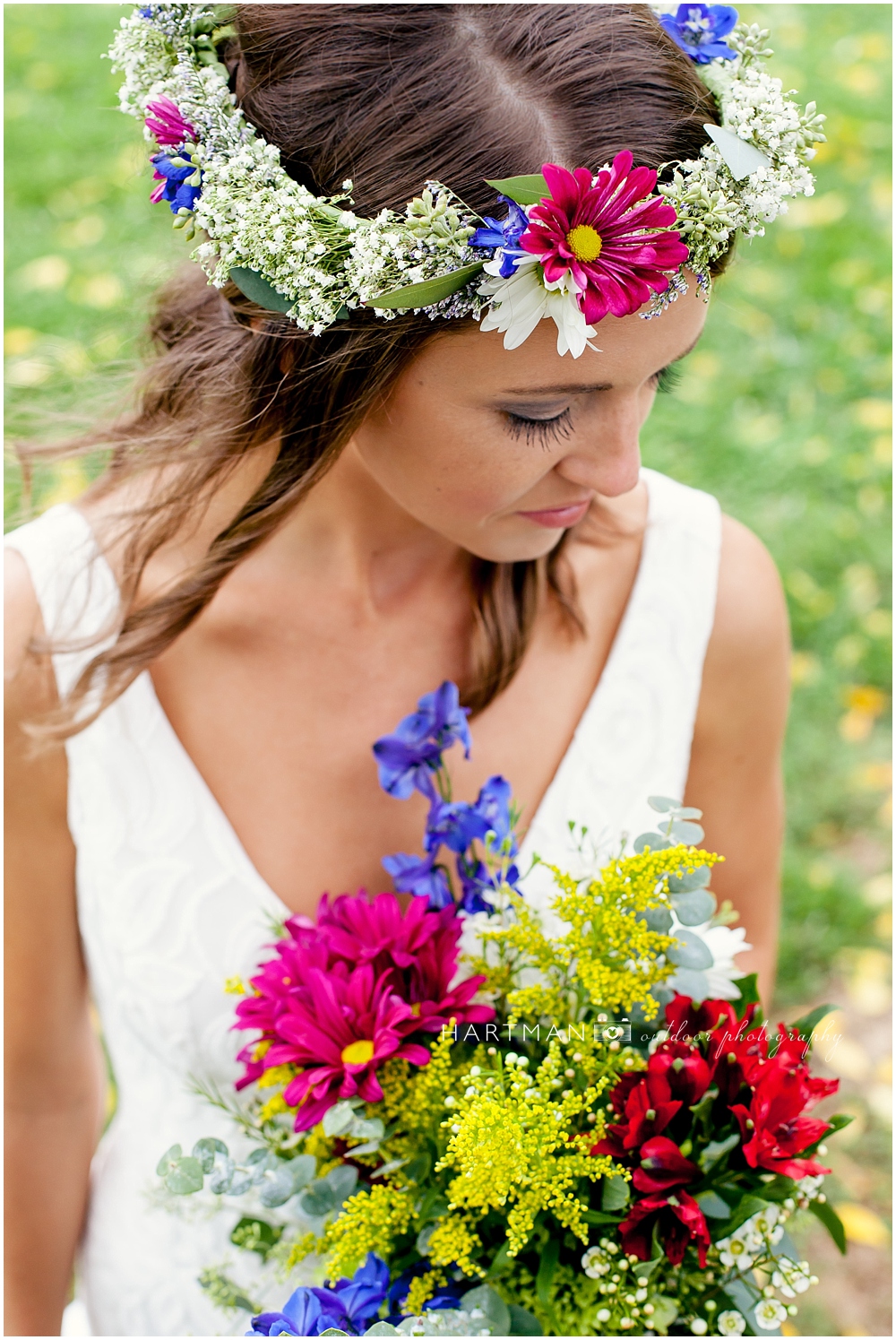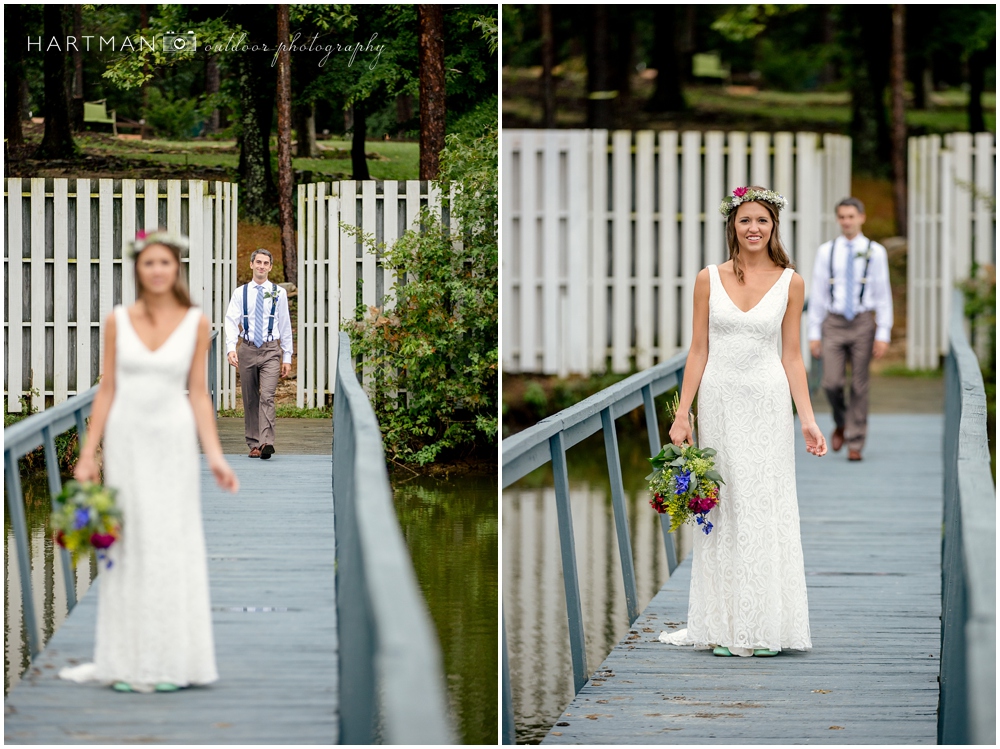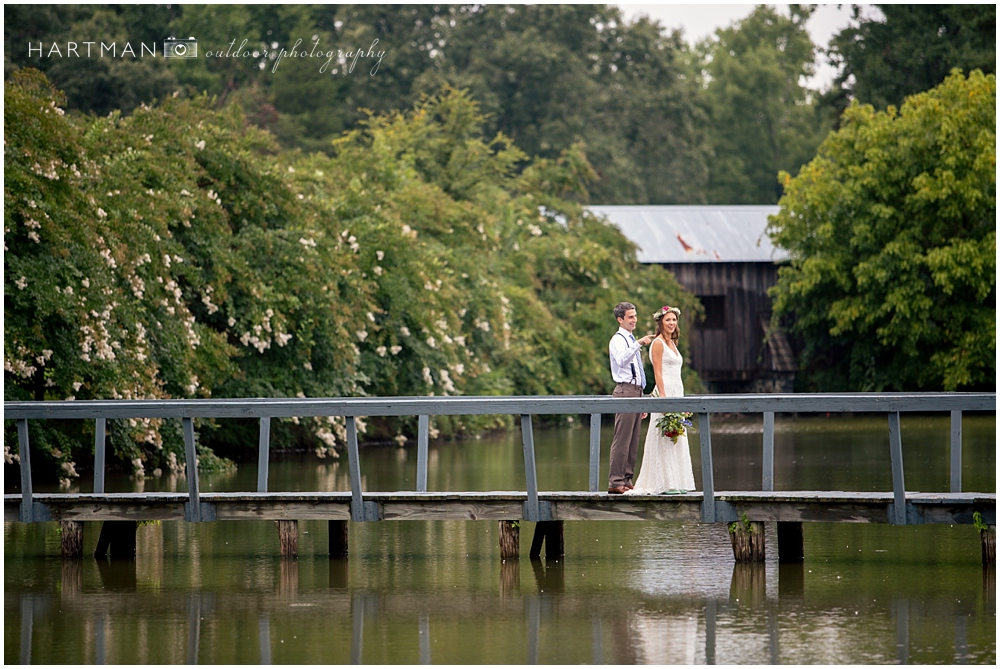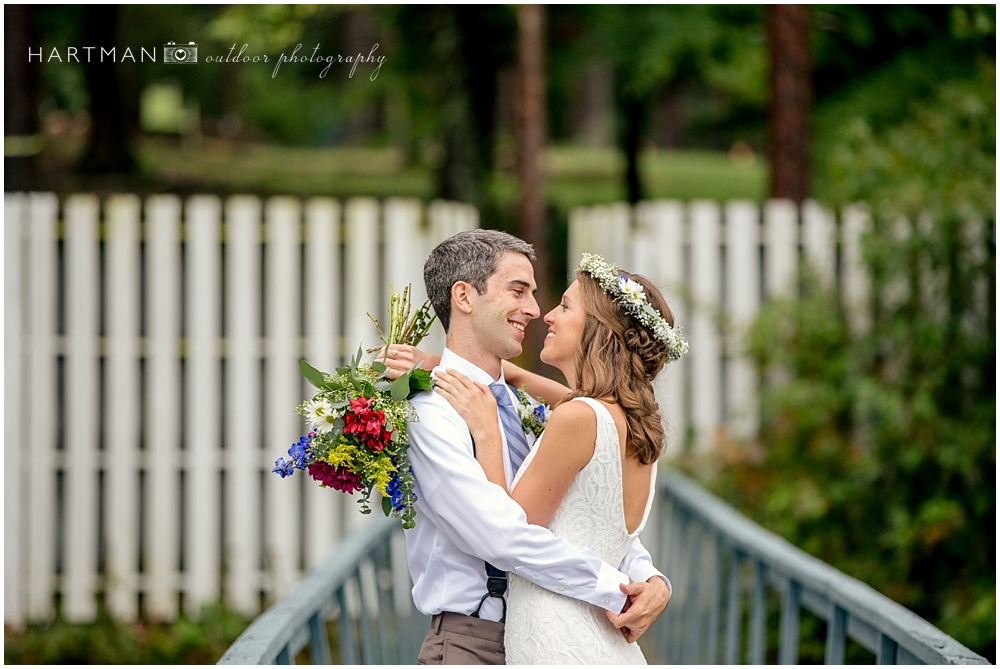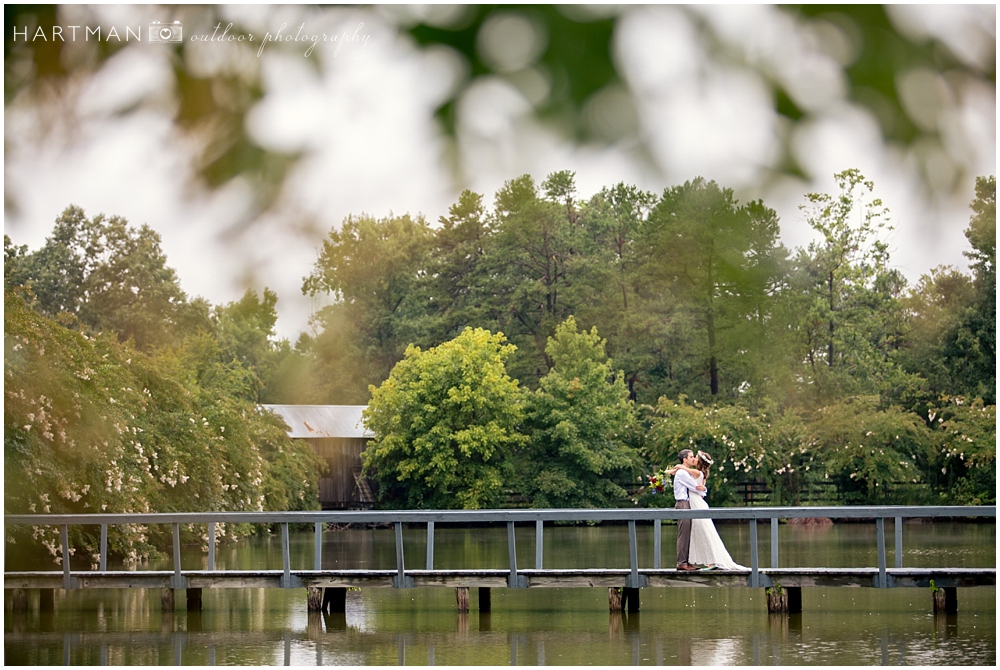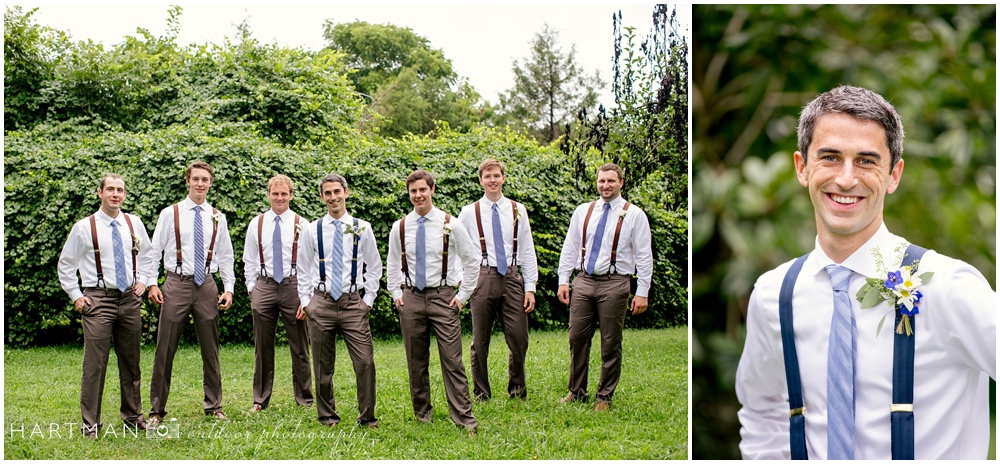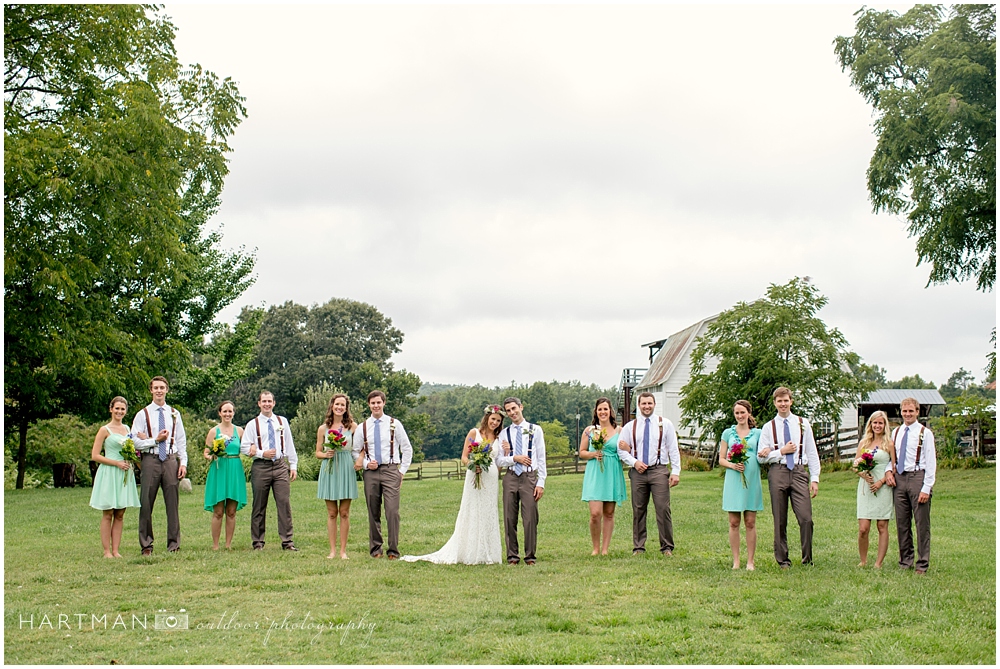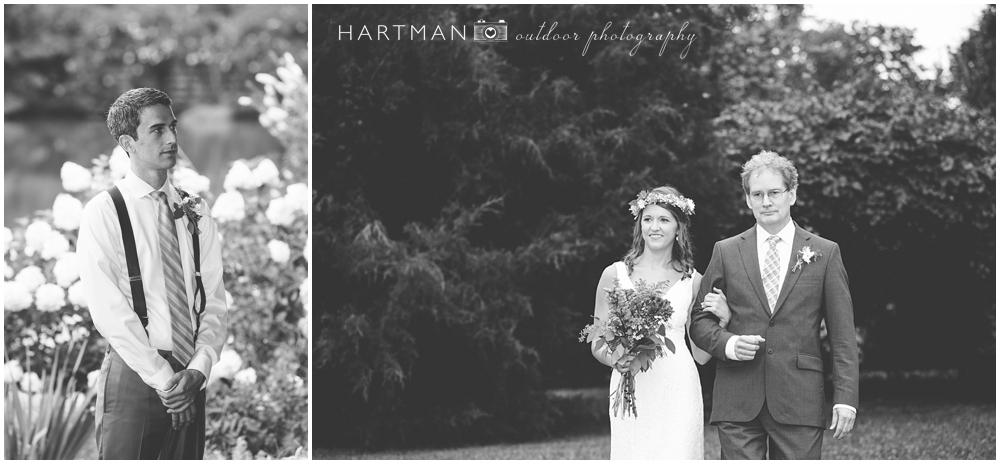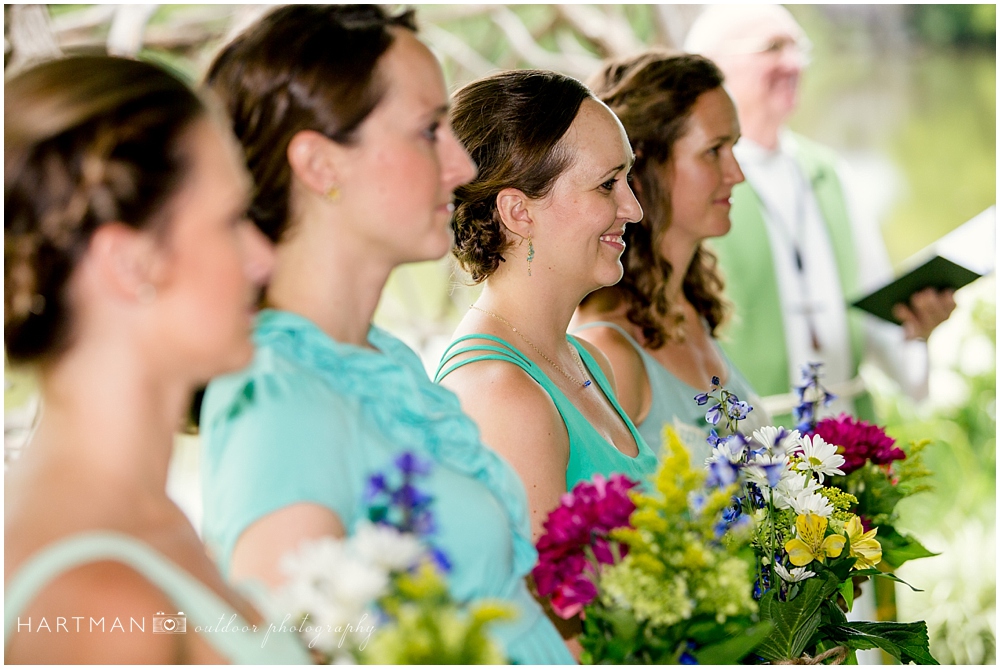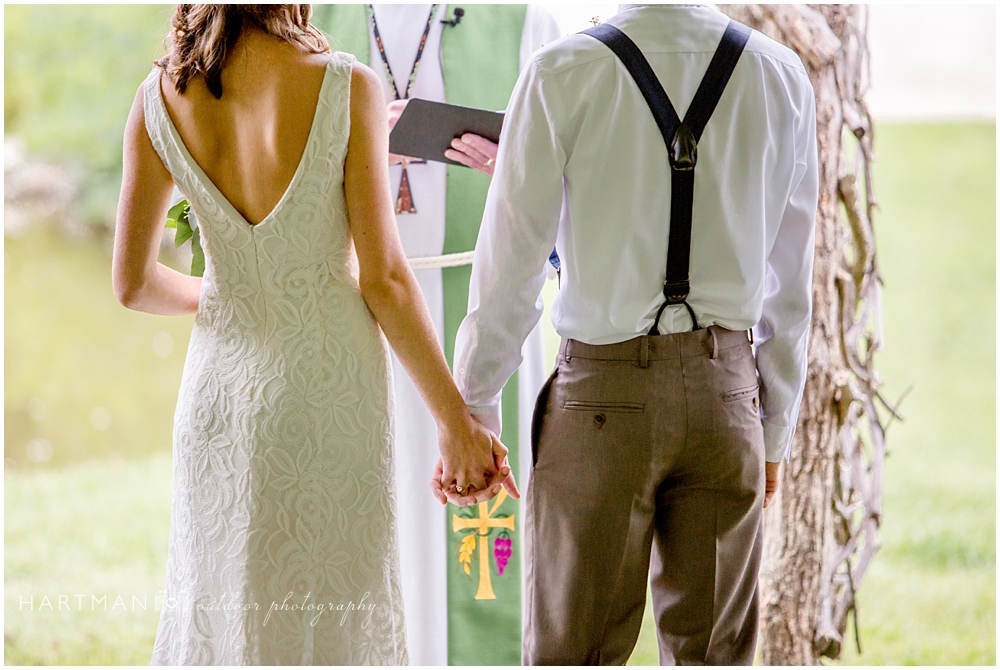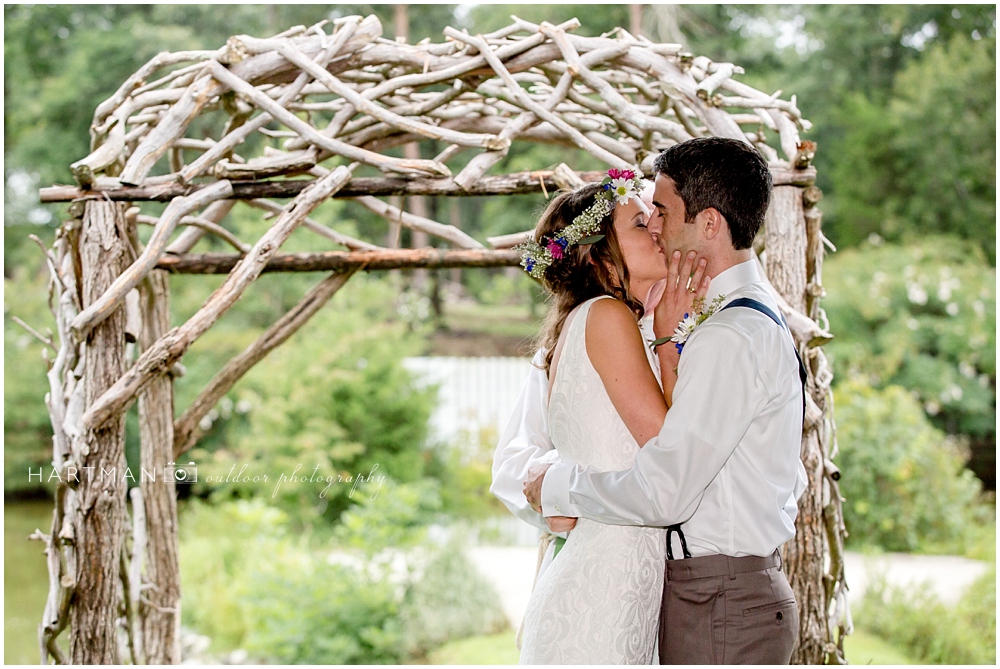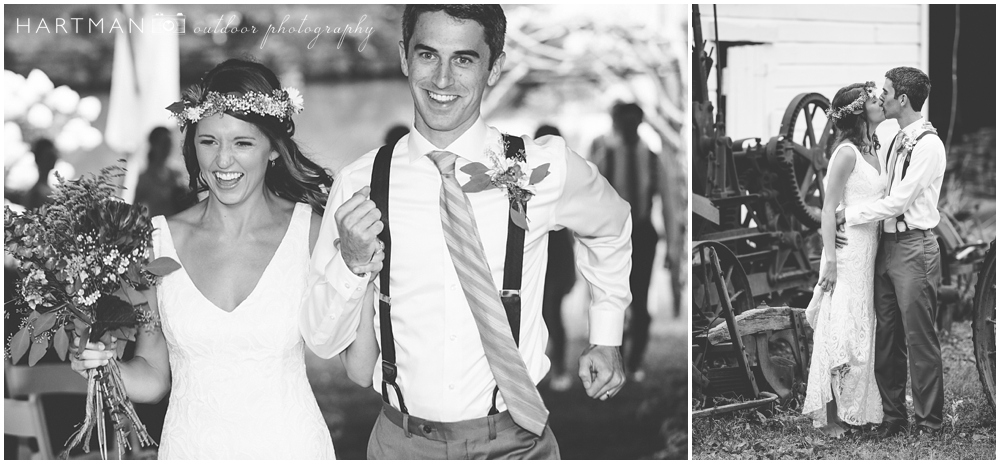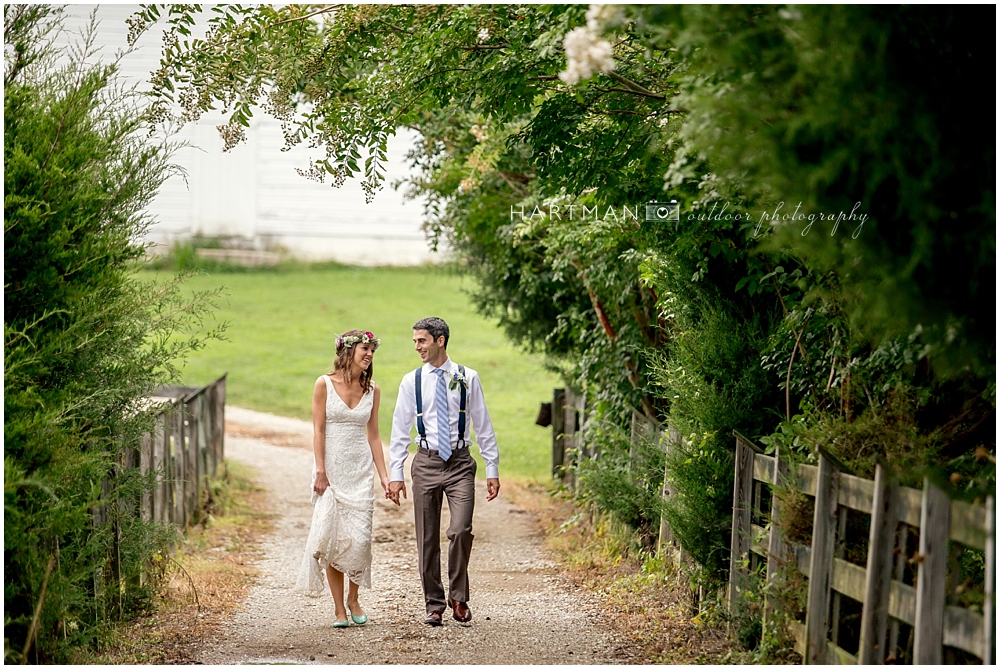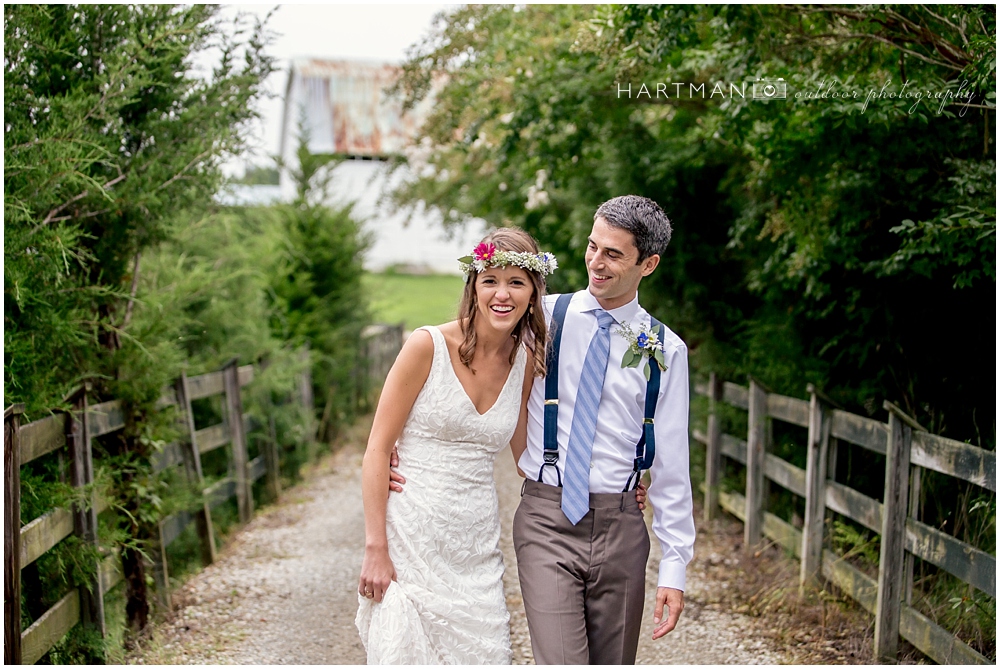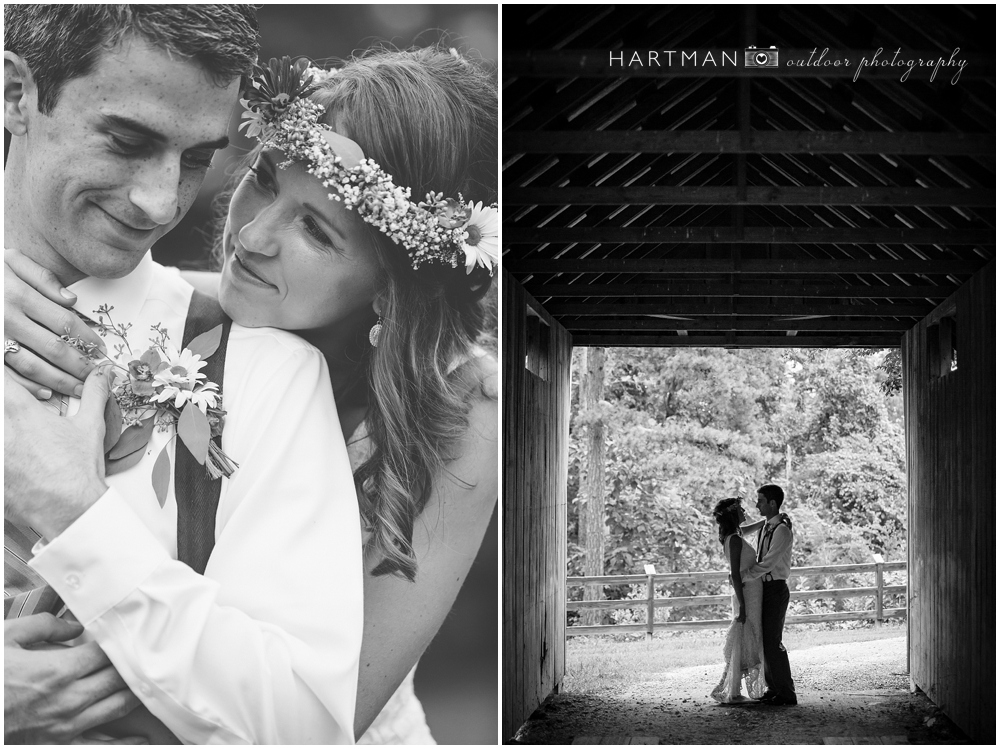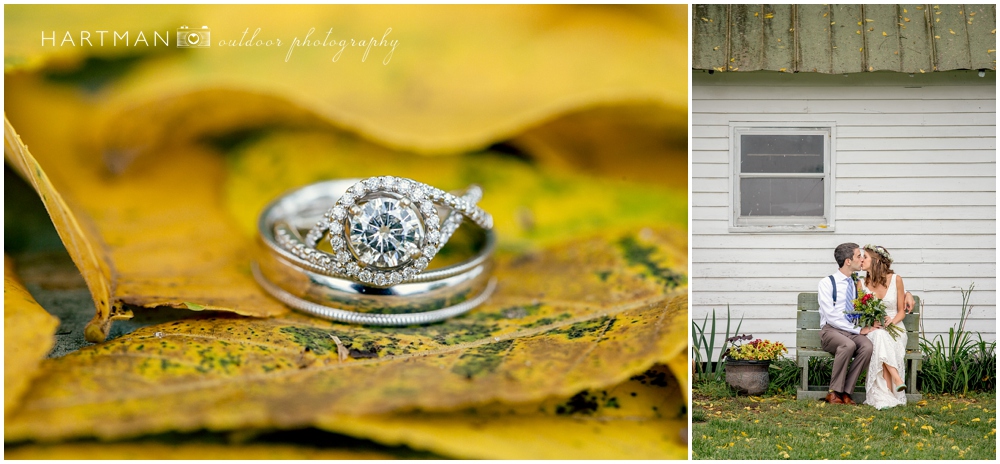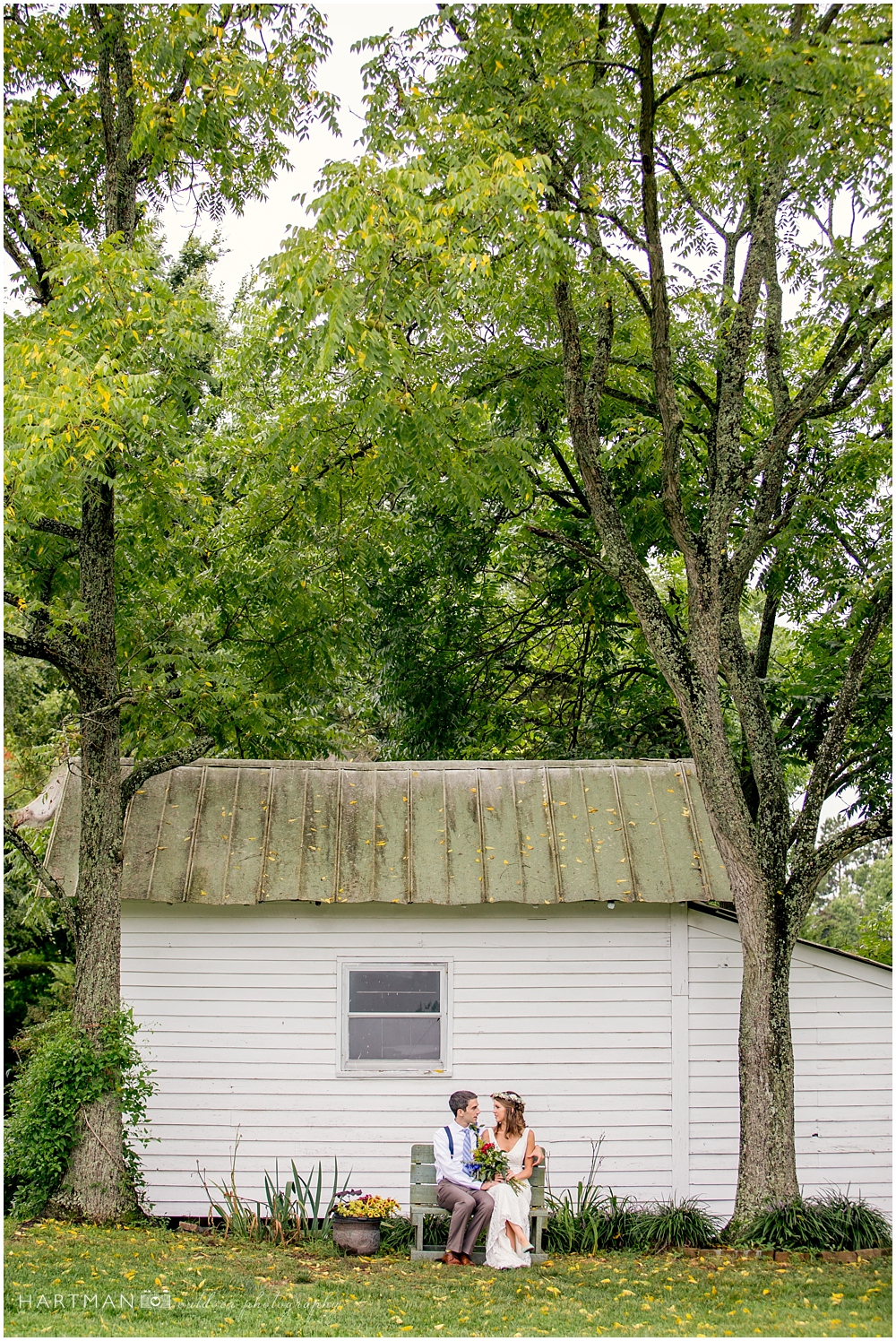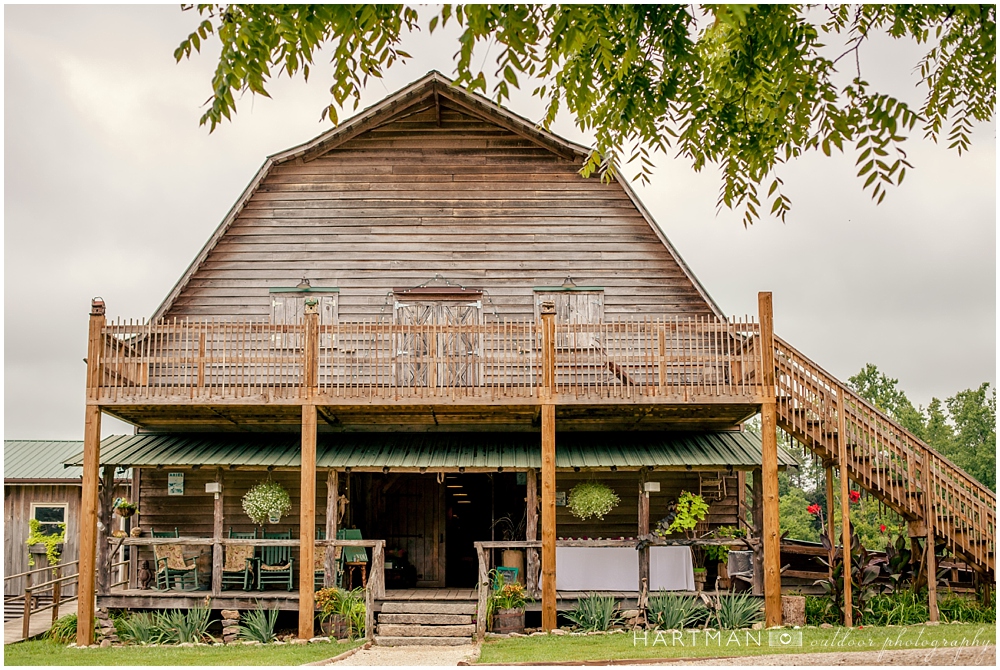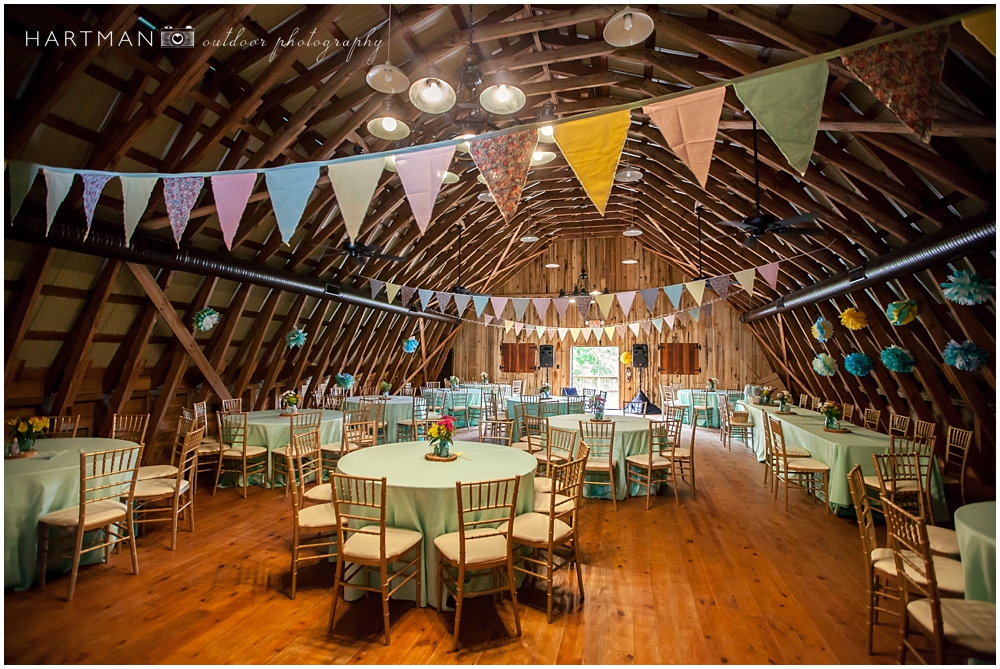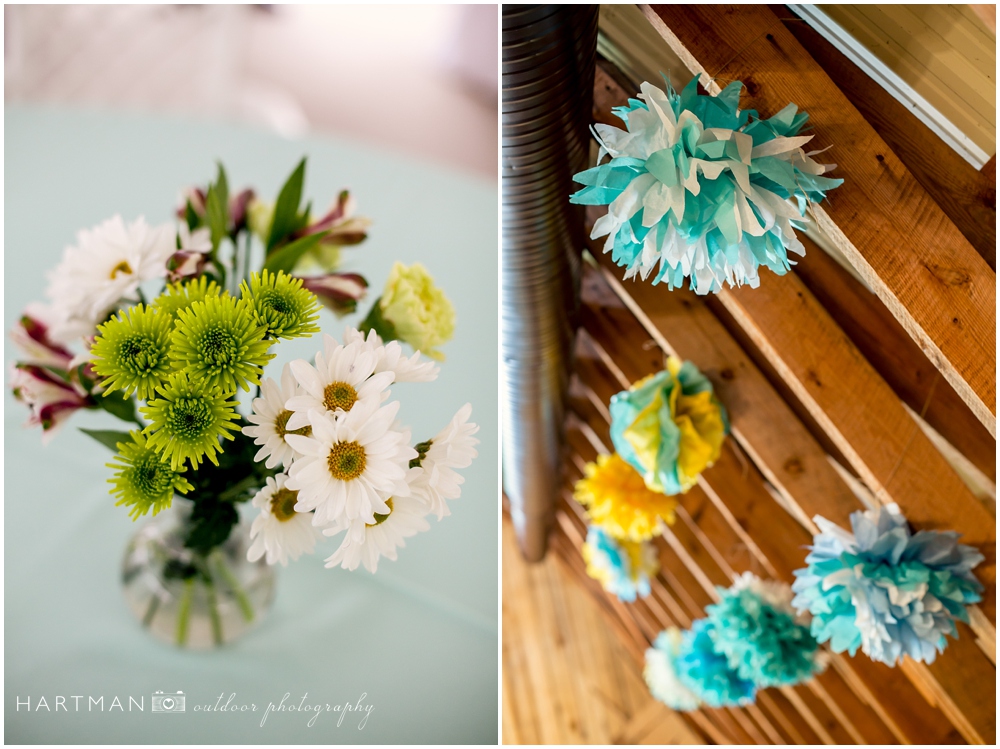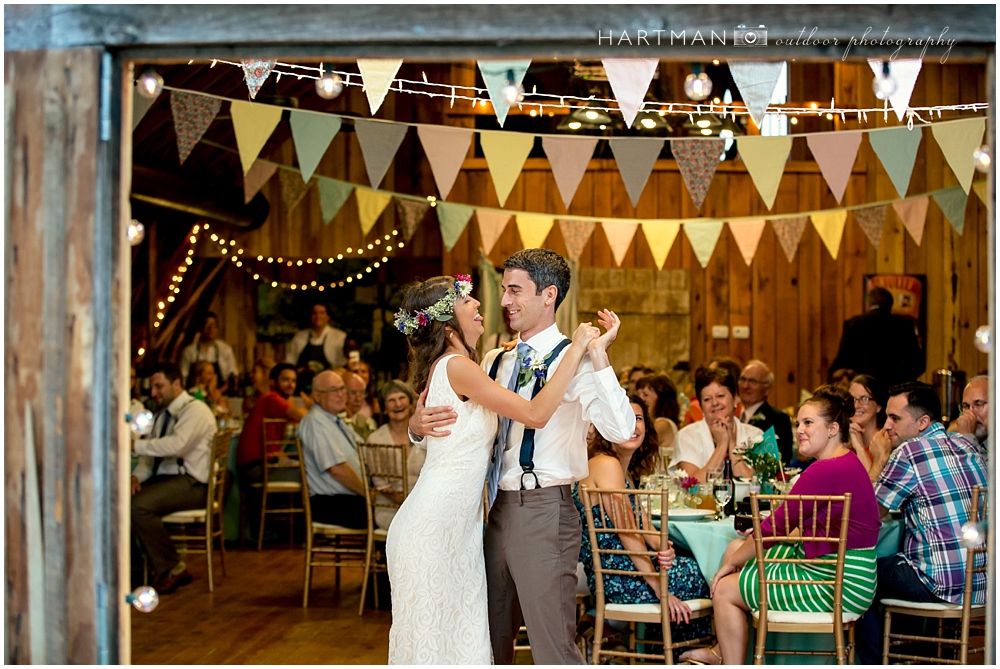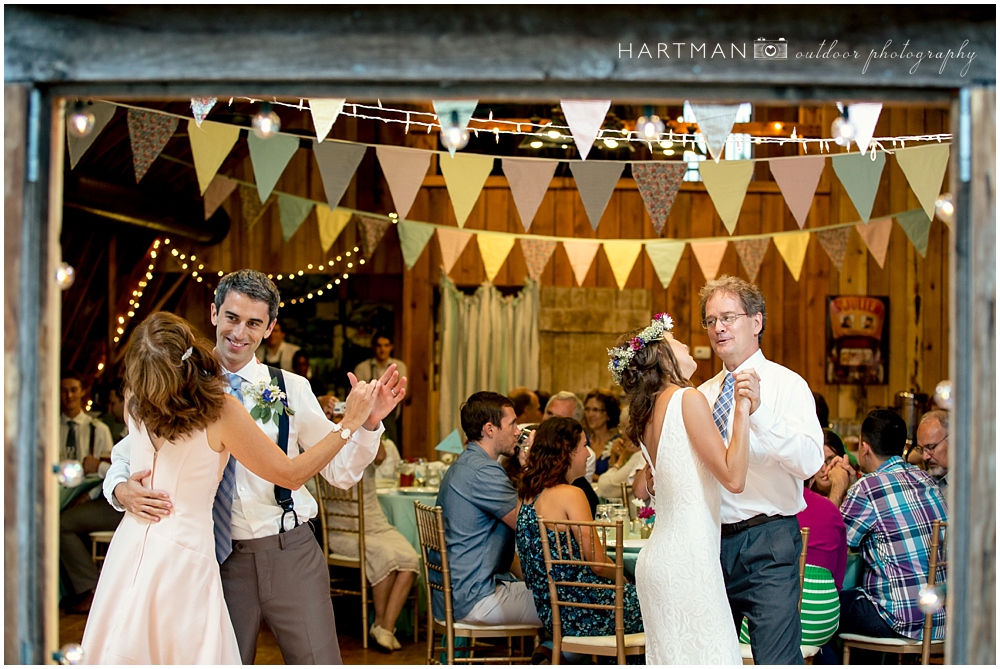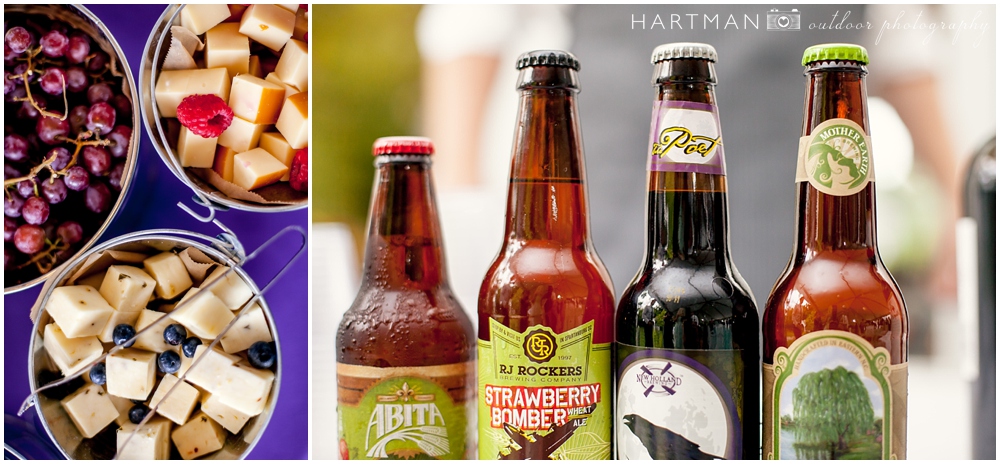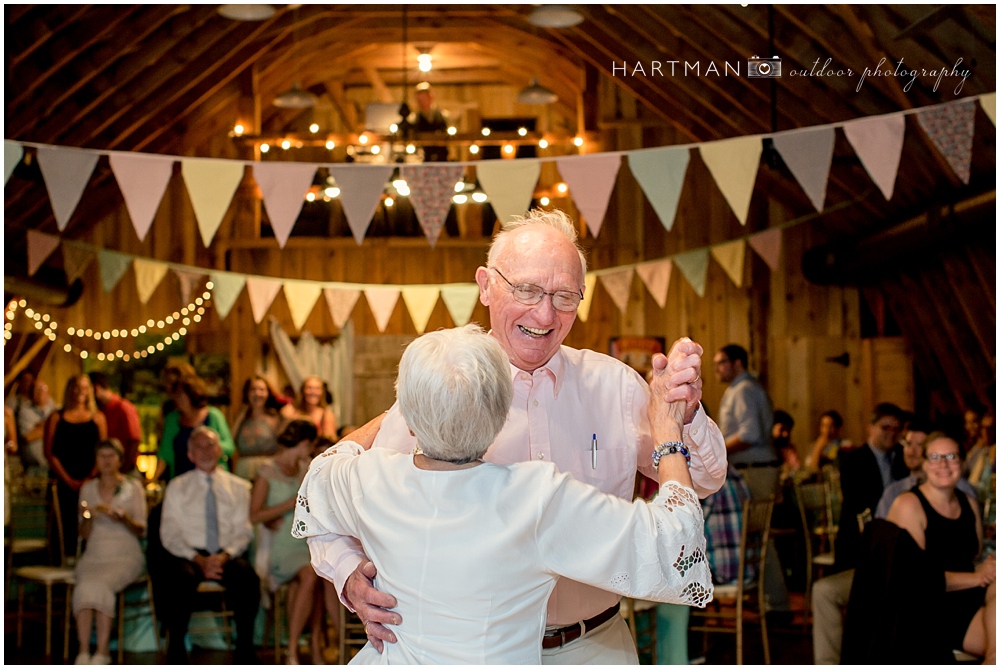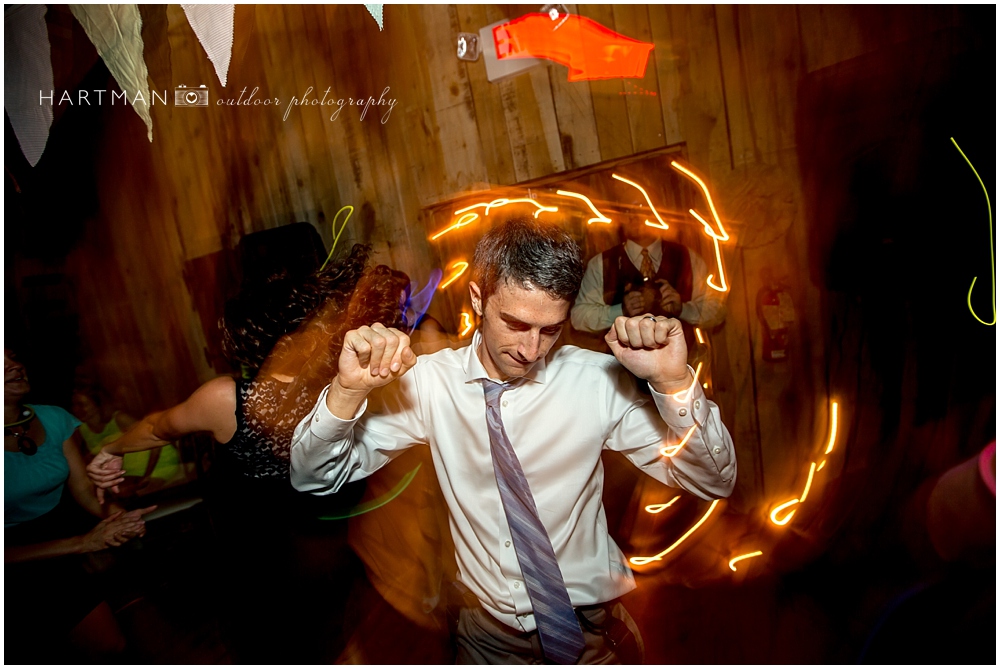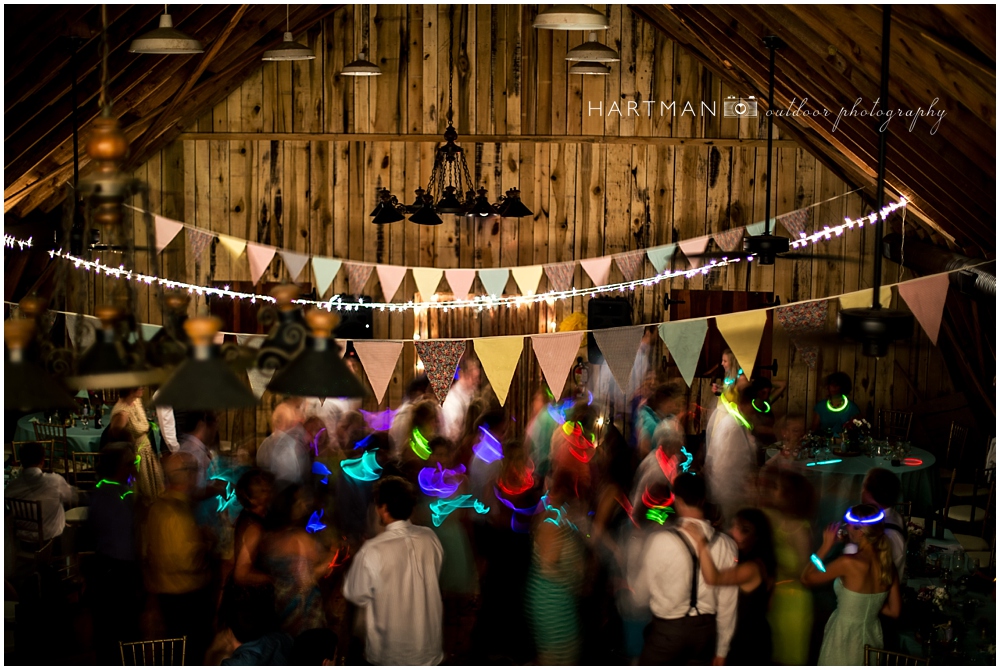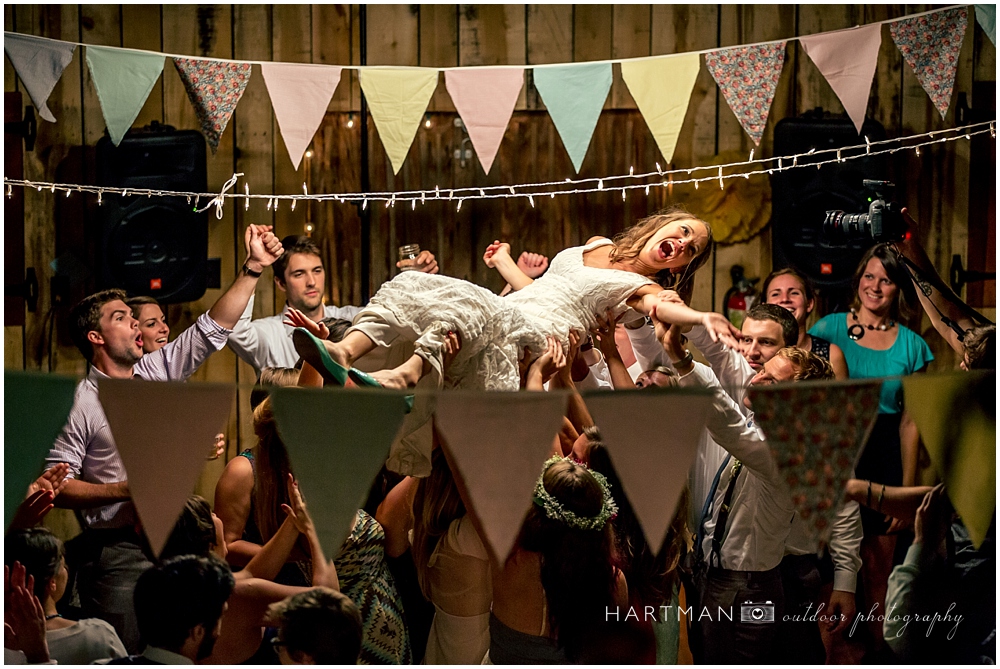 Haven't had enough of this awesome couple? Check out some of their engagement photos taken on cliffs and under waterfalls. :)