Hidden River Events Wedding | Bohemian Asheville Micro Wedding for Ward + Cassia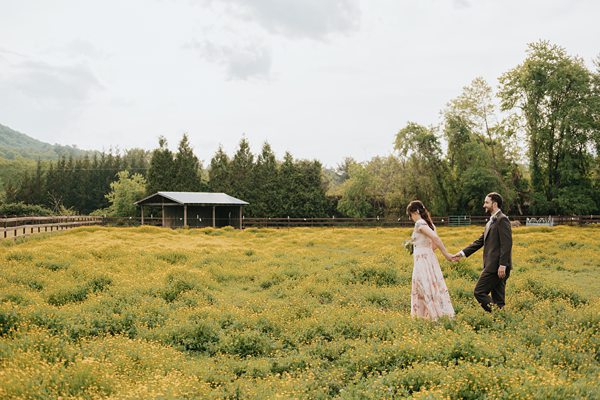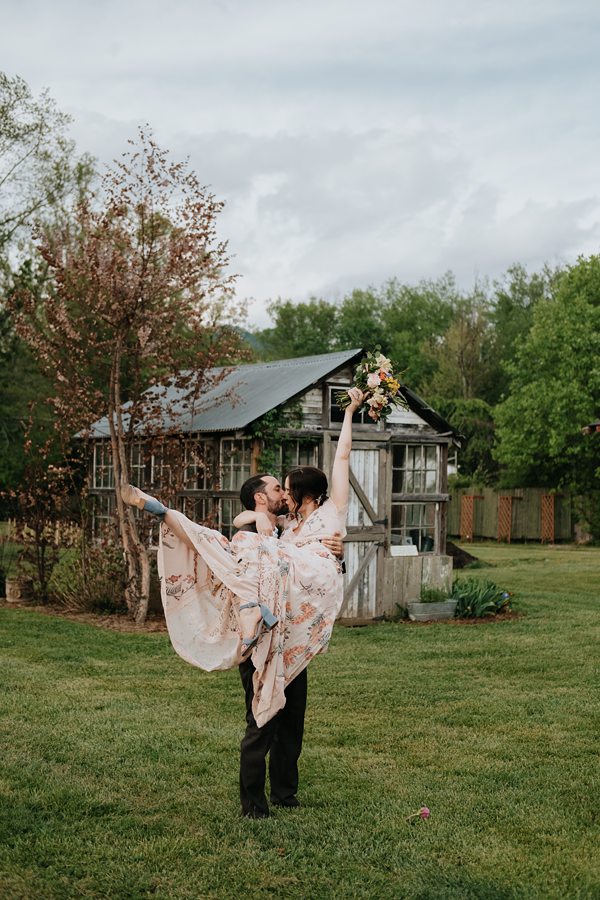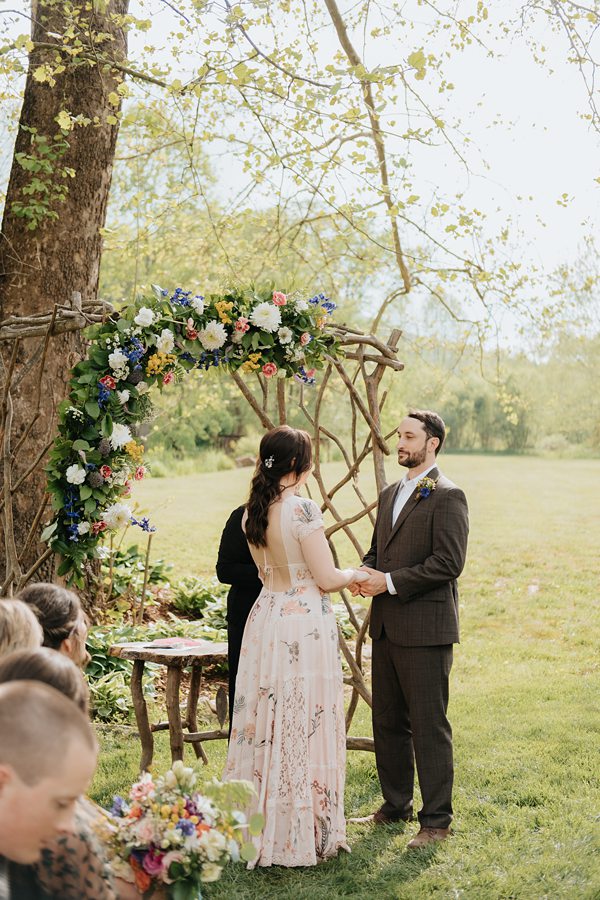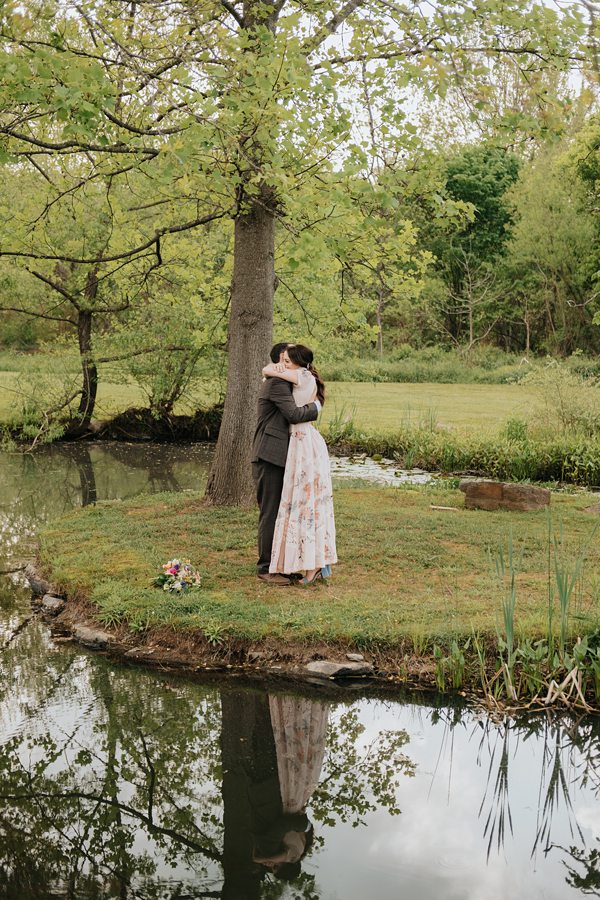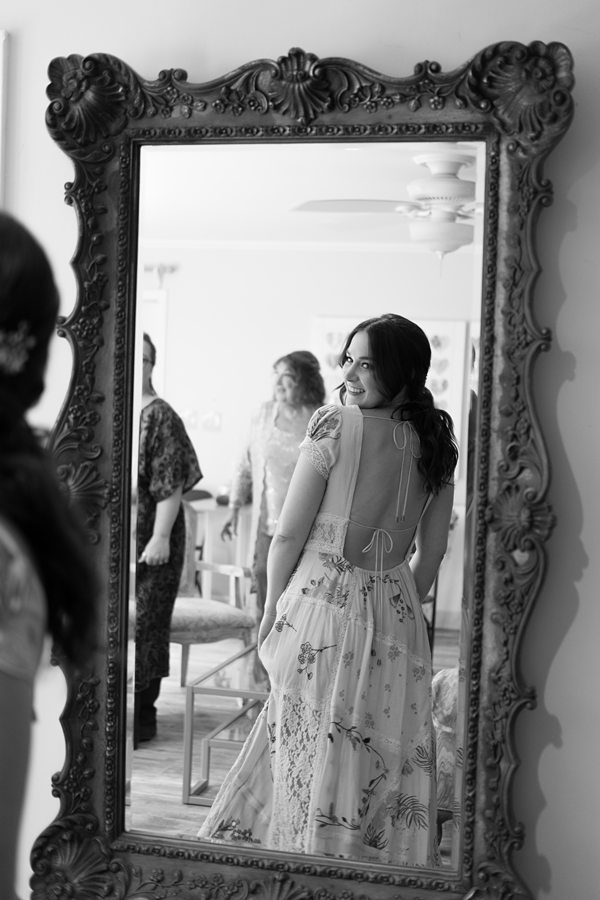 Hidden River Events Wedding
Cassia and Ward had the most gorgeous Hidden River Events wedding in Asheville this Spring. Not only is this bohemian wedding venue nestled on a beautiful open farm, but it's surrounded by mountains and full of wildflowers. On this day in particular, the fields were full of sweet yellow buttercups. It was just lovely.
This is actually the second wedding that I've photographed Ward at. The first time, was when he was a groomsman at one of his best friend's weddings in Raleigh. Then, a few months later I was living in Charlotte, and we actually lived in the same complex. It really is such a small world!
A Bohemian Wedding Venue in Asheville
These two love the outdoors and chose to travel from Charlotte to the mountains of Asheville for their wedding. They planned a micro wedding, and had only their immediate family in attendance. The day of their wedding had lovely sunshine, with the perfect amount of clouds to soften the light.
The Hidden River Events wedding venue in Asheville has a large tented area for big receptions, but also a sweet spot near the river for even the most intimate ceremony. In addition, there are getting ready houses for both partners. But, what stole my heart (besides the epic scenery) was the adorable electric cars/golf carts. I've posted one of my favorite images of Cassia and Ward's moms and family members waving goodbye to the bride as they are driven down to start the ceremony. I do love an eco friendly wedding venue. But, lets be real, I love an eco friendly anything.
Cassia's Beautiful Pink Dress
Something so noteworthy about this gorgeous wedding, is of course, Cassia's incredible pink dress. Adorned with lace details, floral prints, and an open back, hers was the perfectly romantic bohemian bridal dress. I really was just so in love with it.
Asheville Elopement Photographer
Because this was a very intimate Micro wedding, this was covered by one of my Elopement Packages. I photographed their getting ready, ceremony, some candids with family, and newlywed photos. However, they opted to host a small dinner at a restaurant in downtown Asheville which they didn't want coverage for.
CONTACT ME BELOW TO PHOTOGRAPH YOUR HIDDEN RIVER EVENTS WEDDING
Whether you're getting married at Hidden River Events, elsewhere in Asheville, or somewhere far away, I would love to learn all about your plans. Please send me a message HERE to check my availability.
Thanks so much for reading and can't wait to hear from you!
Shelley Hartman