Slow Exposures and Arches | Bisti Badlands, New Mexico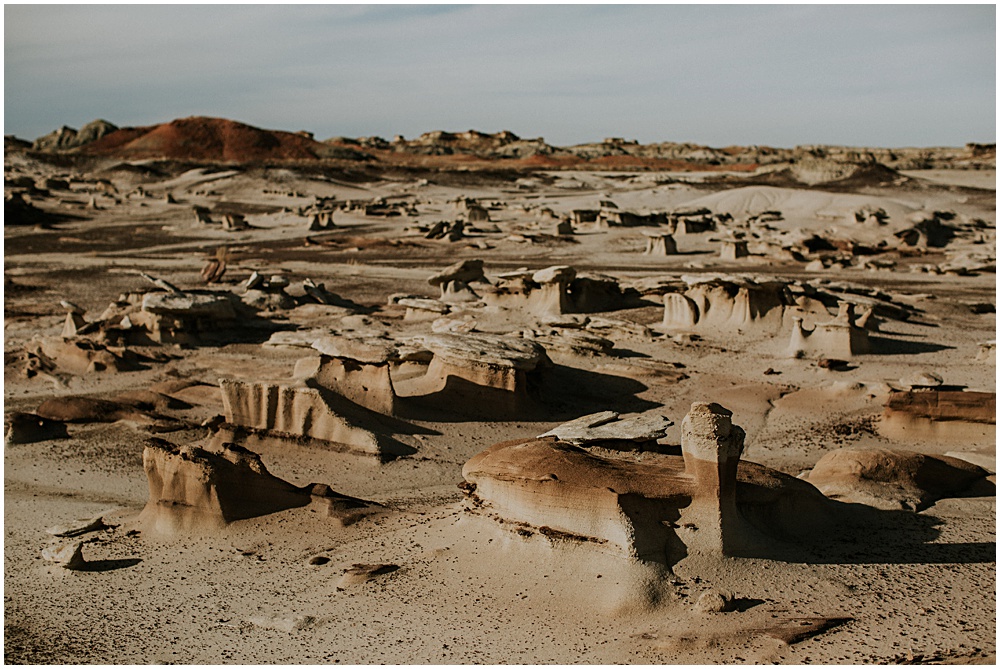 Last year I traveled to the Bisti Badlands in New Mexico. You might recall that crazy shot taken under the stars. Check out my instagram if you haven't seen it. It's pretty epic (if I don't say so myself). Well, from a photographer's standpoint it's actually so-so. I'll get into that later. It was one of those nights we decided to brave the cold and freeze our asses off behind a tripod. You know what I'm talking about. Long exposures.
Roamy the Camper under the New Mexico Sky. The Bisti Badlands are incredible.
For this shot we hit the button. 2 seconds went by. We ran to our specified targets and we commenced painting the camper until the exposure was finished. Then we ran back to the camera like a gitty little school girls to check out our shot. Overexposed. Shit!
We made many mistakes during this foray into night exposures. For one, we didn't dress appropriately. If you do anything, bring warm clothes. Daylight is scarce in the winter, which is why I often find myself out in the cold taking night exposures. And I almost always freeze my ass off.
So anyways, the above shot isn't perfect because we didn't exactly follow the rule of 500. If you haven't heard of this rule, it's basically a simple mathematical formula that makes it easy to determine how many seconds need to go by before you get star trails. Below is the link to a little article explaining all the details about how to use the rule of 500. Long story short, 500 Divided By the Focal Length of Your Lens = The Longest Exposure (in Seconds) Before Stars Start to "Trail" 
https://petapixel.com/2015/01/06/avoid-star-trails-following-500-rule/
And don't feel bad if you have to read the article twice. I did.
Well, we didn't follow the rule of 500. And so there is a small amount of star trailing in the photo of our camper. This is where Shelley would roll her eyes at me and say "Oh my god, you're such a perfectionist." Side note: If you are using the rule of 500, keep in mind that it only applies for full frame cameras like my old Canon 5d mark ii. On my new Fuji XT2, I think it's more like the rule of 300. For the record, I enjoy using the EVF on the Fuji. It makes night exposures so easy to frame.
Here's a photo of the Rule of 500 300 with our brand spanking new Fuji XT2's. We took this on a visit to Dream Lake in Rocky Mountain National Park. It was an incredible night. And talk about amazing ISO performance on the XT2.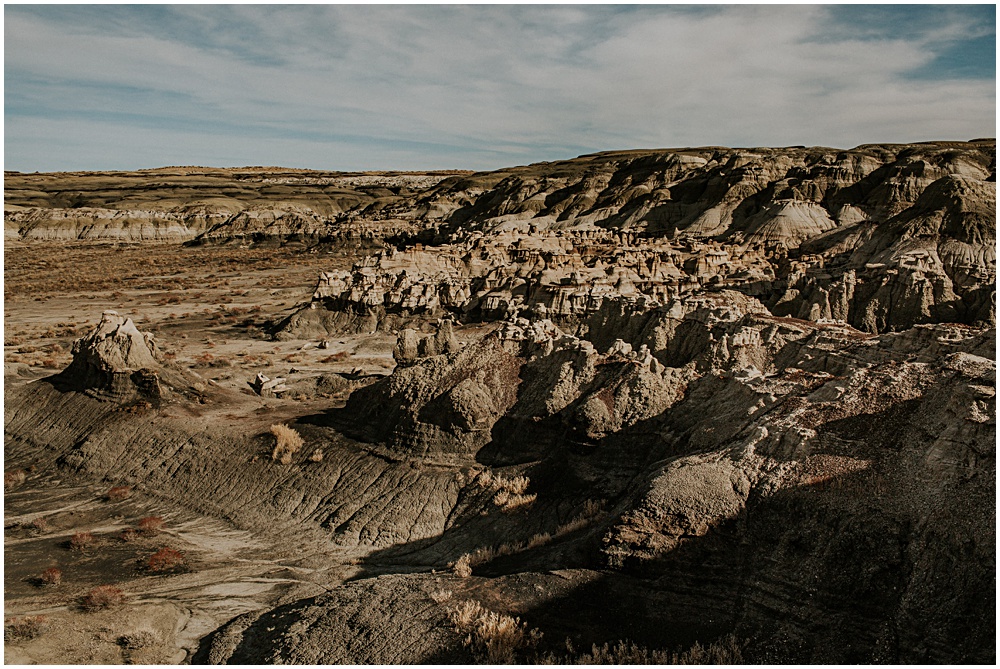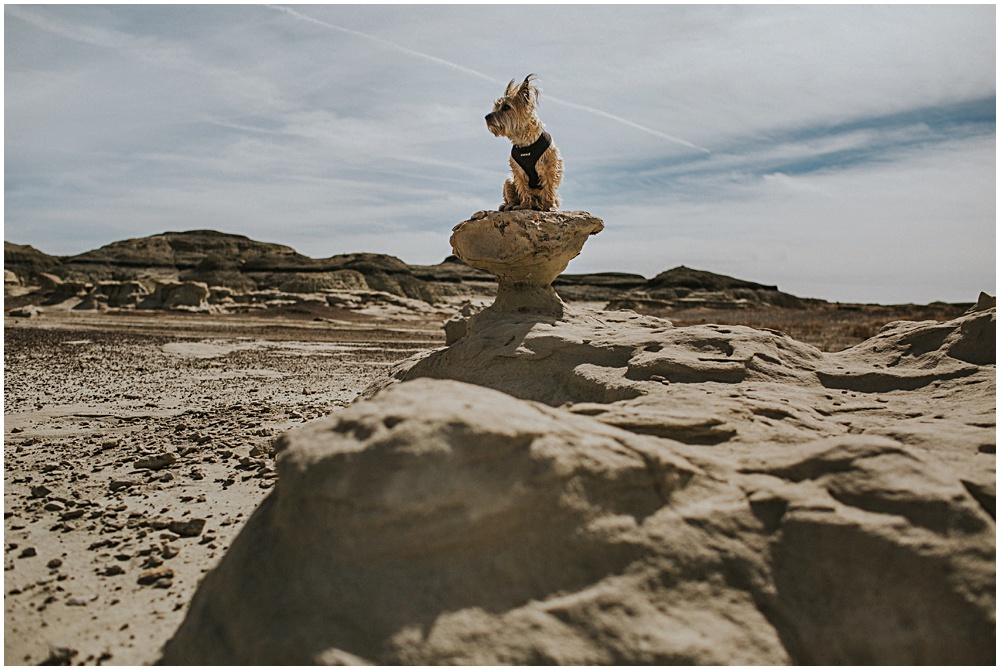 Anyways, the Bisti Badlands is crazy. I just can't believe that so few people have heard about this place. It's not exactly small at 45,000-acres. We could tell the place was amazing just driving down the road that leads to the entrance. (By the way, the Bisti Badlands is pronounced like "bis tie" and not "bis tee." I had to look that one up.)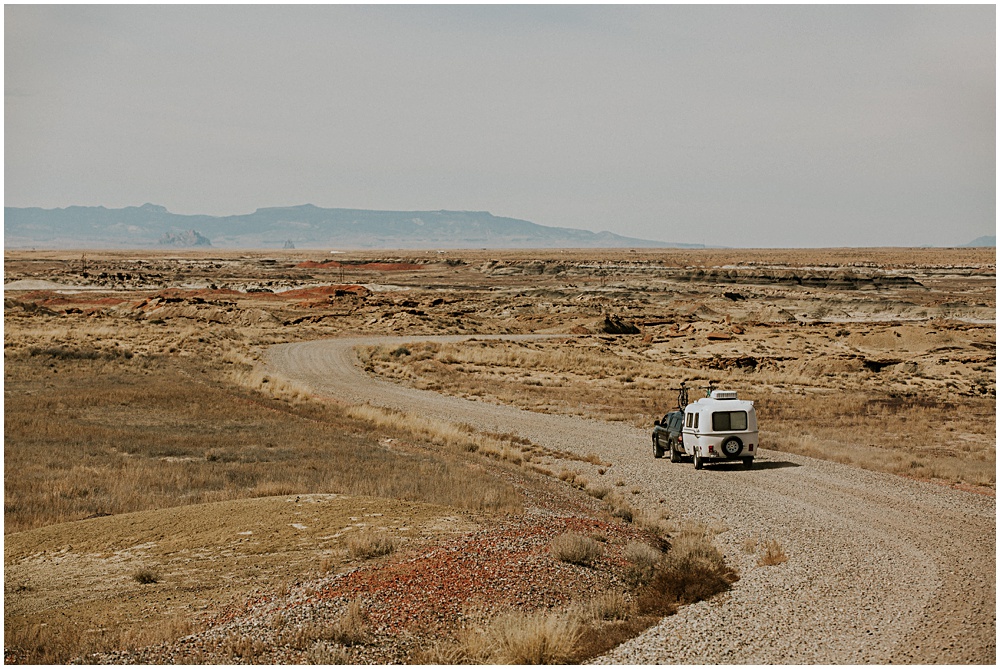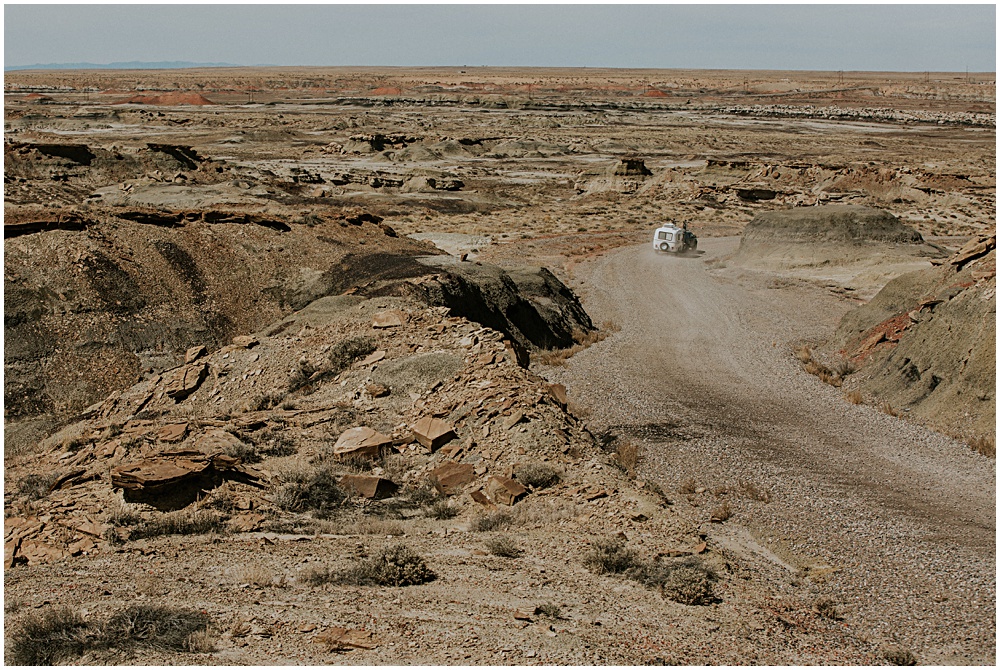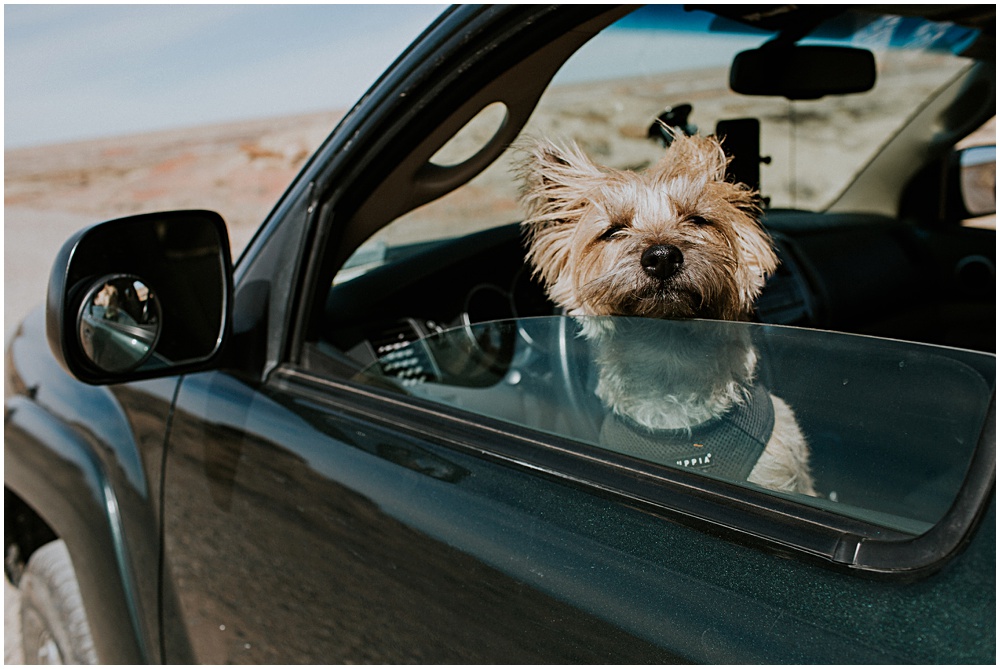 Here's a few of our favorite photos of our approach to the Bisti Badlands in New Mexico. Migo was getting anxious to get out of the truck. We seriously spent an hour just driving down a mile strip that leads to this park. It should have taken about 5 minutes to drive that bit of road, but it was all soooo beautiful! We just had to stop and take a picture over 30 seconds. (This is why we mostly travel with other photographers.)
We eventually get to the trailhead. Well, actually the Bisti Badlands doesn't have trails. It's just a big open space. We get out of the truck. We notice someone else left a printed map and a list of the "Top Locations to see in the Bisti Badlands (with coordinates!!!) Score! We hadn't done any research on Bisti. We took a look at the map and immediately spotted a natural arch that was a few miles out. We'd never seen an arch (we're from Illinois). Let's do this.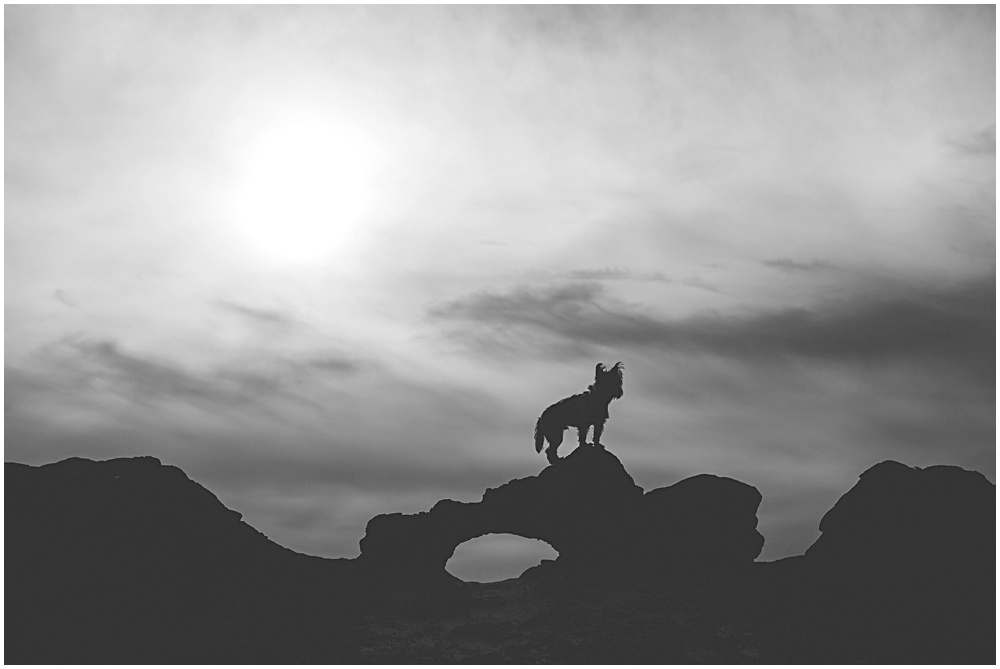 And so we entered the coordinates into my GPS. Right away we knew this hike was going to be unique. It was like walking on a different planet. Between thousands of photos (we shoot a lot) and getting lost (we get lost a lot), it took us a while to finally reach the arch. When we finally found it, we were surprised that it only came up to our knees. Seriously? Not exactly what we were expecting. And so we placed Migo on top. It is now dubbed "the Migo Arch" btw. We took a photo and called it a day.
Here's some of my favorite photos from our hike to the Bisti Badlands of New Mexico. Enjoy!
Adventurers. Fuji photographers. Tiny home dwelling nomads. Follow our adventures on instagram.com/hartmanoutdoorphotography/  🌲🚐✌️