Epic Cliffside Couples Session in Zion National Park, Utah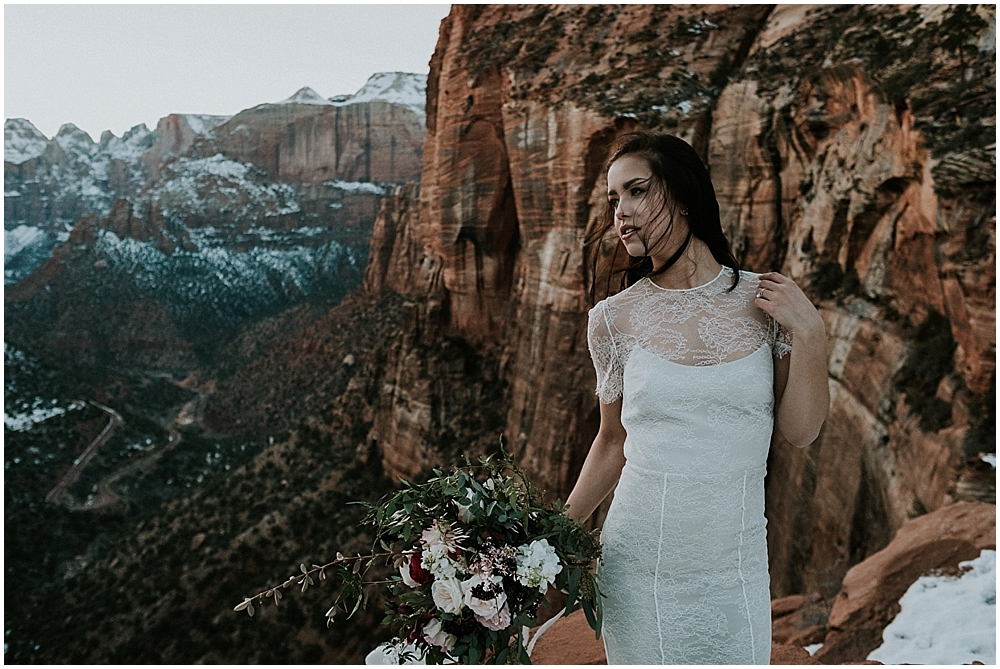 Wow. Is this place even real life? I feel like Josh and I have been talking about going to Zion National Park for forever. Definitely since before we were married. We'd dreamed this place up to mythical proportions. But even having said that, it did not disappoint. We spent a good few weeks hanging out in Zion National Park, Snow Canyon State Park, and Arches National Park. Having seen so many epic parks and rock formations, I am absolutely determined to spend a lot more time in this state. I keep telling people that Utah is the Iceland of America.
When we met up with Lydia and Brandon in Zion National Park on this day, we were just super jazzed to be photographing in this amazing place. Even as we waited in the parking lot, we saw exciting things- like a miniature baby goat climbing across the mountain with her mama. It was honestly probably the cutest thing I have ever seen in my entire life, but it moved so quickly we didn't get a picture. Either way, that memory was a great start to this day.
The trail up to the overlook wasn't long, but the snow and ice didn't make it a piece of cake either. Lydia changed into her dress about halfway up the trail behind a bush. Obviously, our kinda girl. And Brandon did the same. The snow coated the red rocks in white pillows. It added texture to an already breathtaking landscape. When we hiked to overlook at the end of the trail, the scene looked like something out of the Land Before Time. The wind picked up over the cliffside, but Brandon held Lydia close and she snuggled up in a furry blanket. At the end of the session, when we all were shivering too much, we headed back out and filled up on good food at a Mexican Restaurant in St. George.
Want to see more of Utah! Check out this engagement in Snow Canyon and Arches National Park.