Kari + Ryan | Slot Canyons and Crazy Landscapes in Utah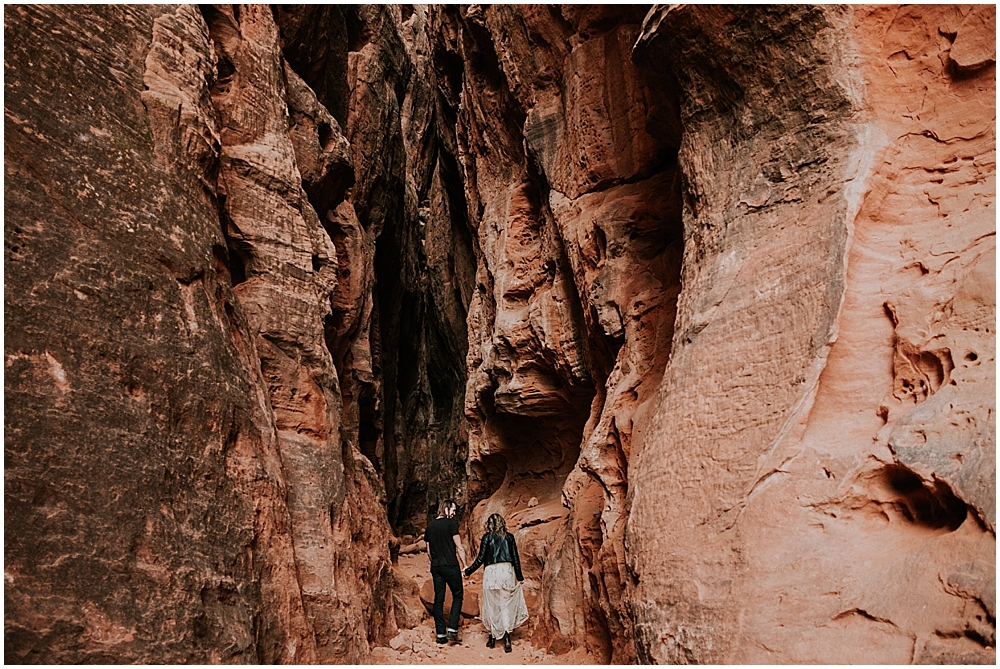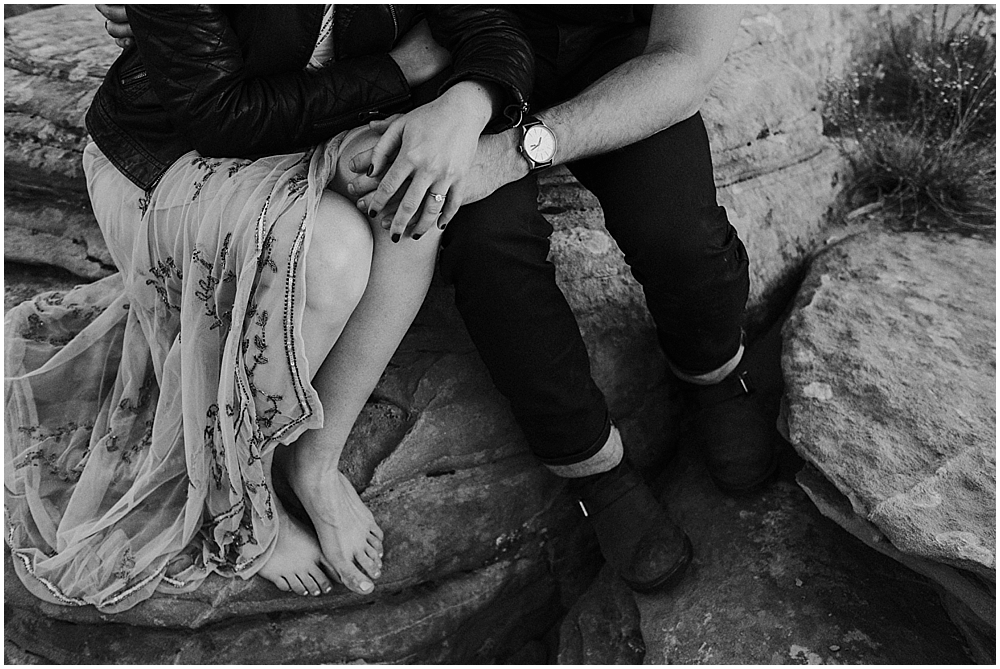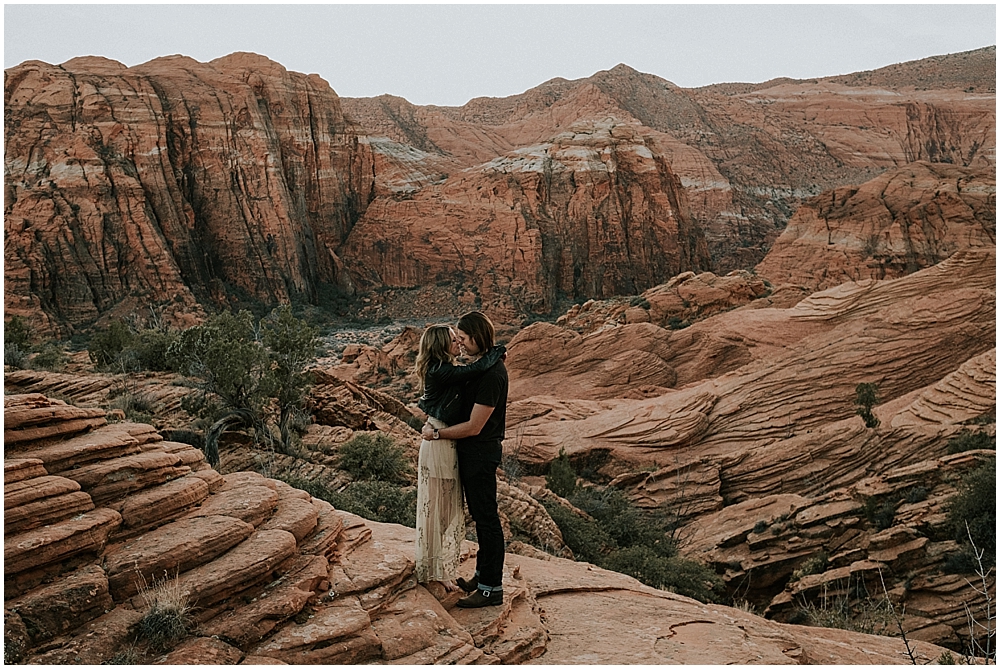 Kari and Ryan are amazing. These two live in Los Angeles, drove out to Utah to meet us for their Adventure Engagement Session, and are planning a wedding in North Carolina for this spring. We originally planned to do the Session in Bryce Canyon National Park or Zion, but after hiking around for a few days, Josh and I started scouting out some lesser known spots. I saw a few pics of Snow Canyon State Park online, so we took a little trip out there to hike with Migo. We were blown away.
Zion and Bryce Canyon are awesome in their own respects, but at Snow Canyon, you get sweeping views and endless red rocks to climb over. Its safe and secluded. We discovered a little slot canyon where we started the session, then hiked over the funky petrified dunes to watch the sunset behind the cliffs. Even after the sun set, the light of the dusk looked so beautiful in the canyon. Kari and Ryan are rock climbers and were totally game for this hiking- but we have to admit its not all a walk in the park- especially in a dress. We included a few behind the scenes pics at the very end of this post to show off just how adventurous these two are.  Speaking of dress, we are so in love with Kari's long embellished dress and leather jacket. These two could seriously be models. We might just have to take them everywhere with us. :) After our session, we drove into nearby St. George for some beer and burgers. Such a great night!
Thanks so much for taking the trip to Utah to meet up with us for a beautiful adventure! Cant wait for the big day this May!!!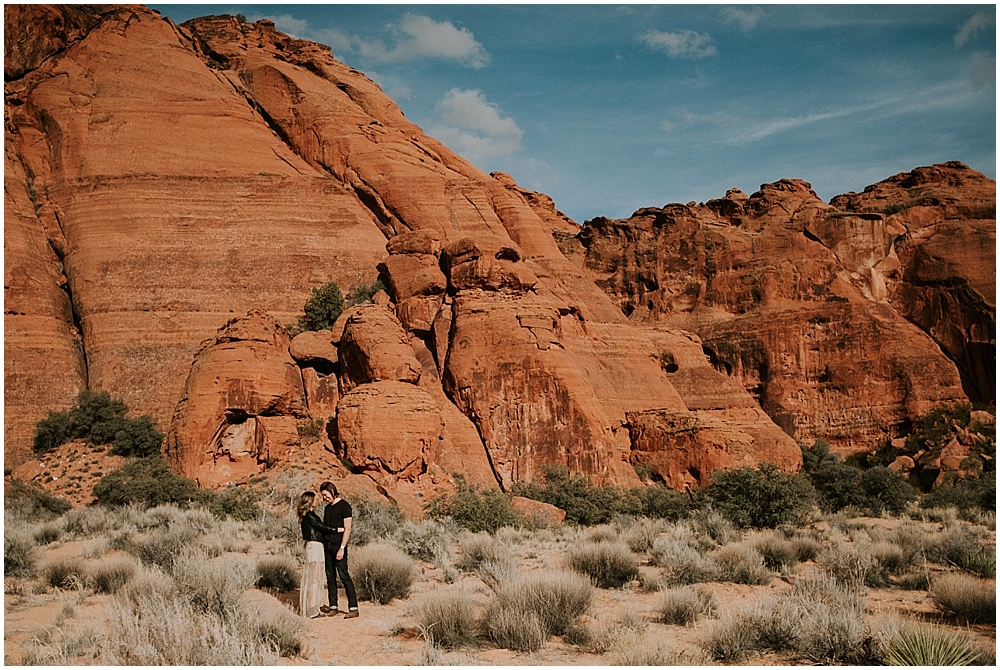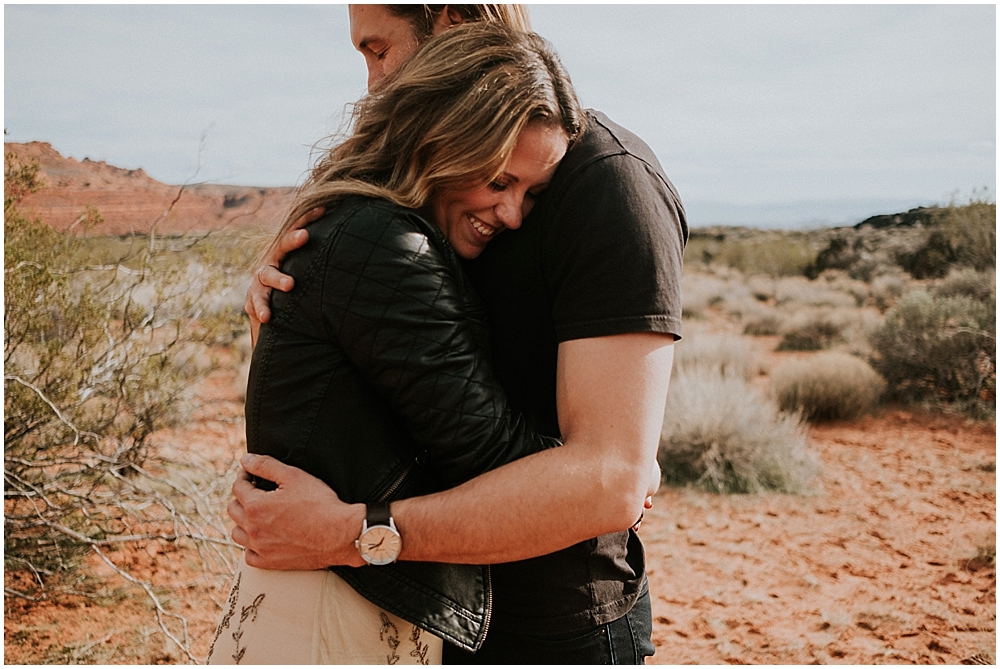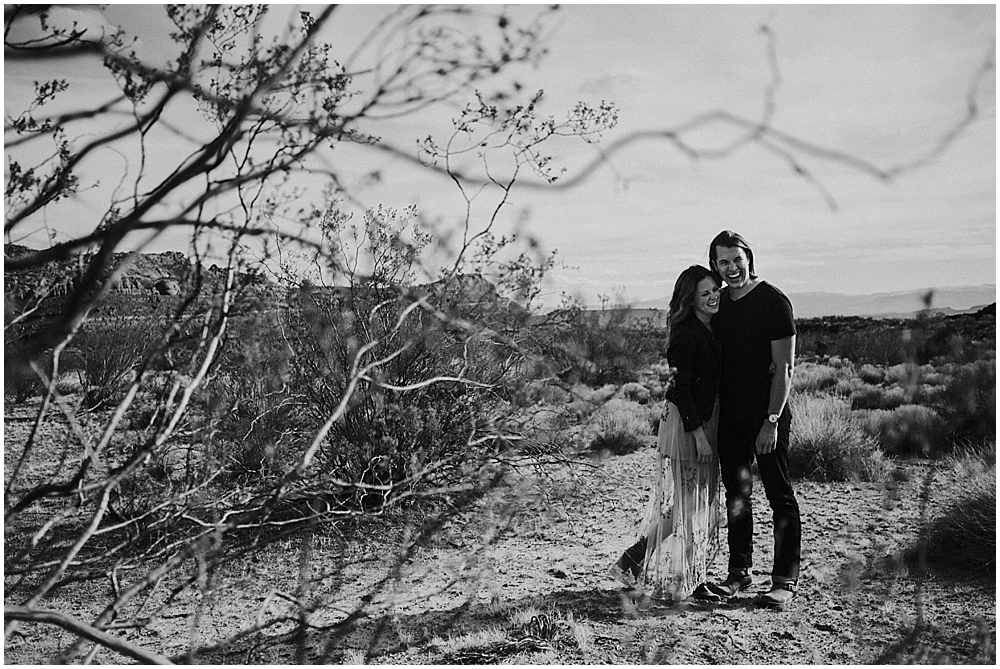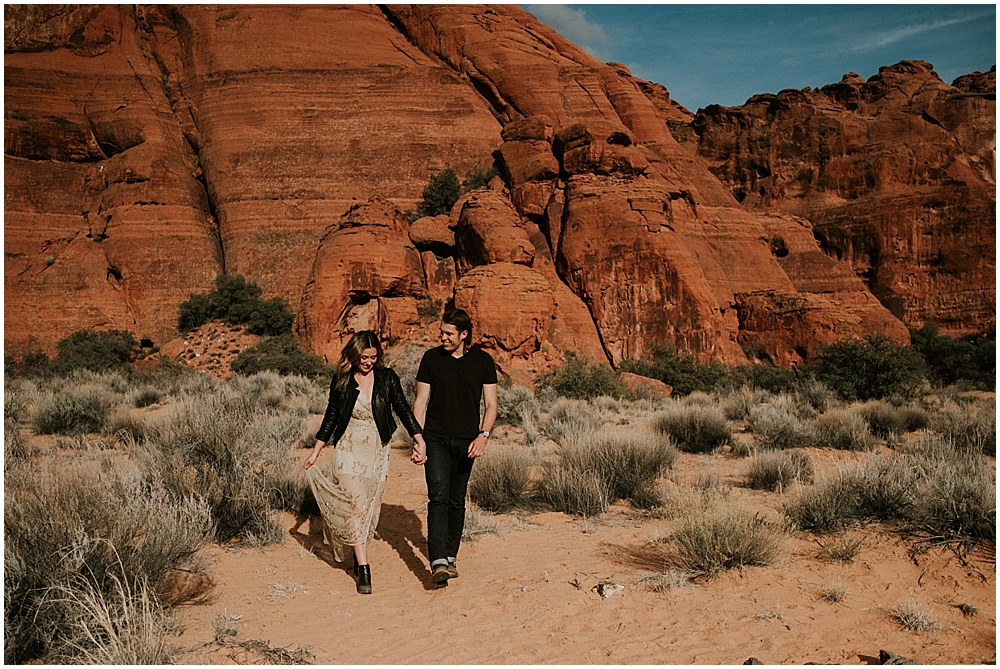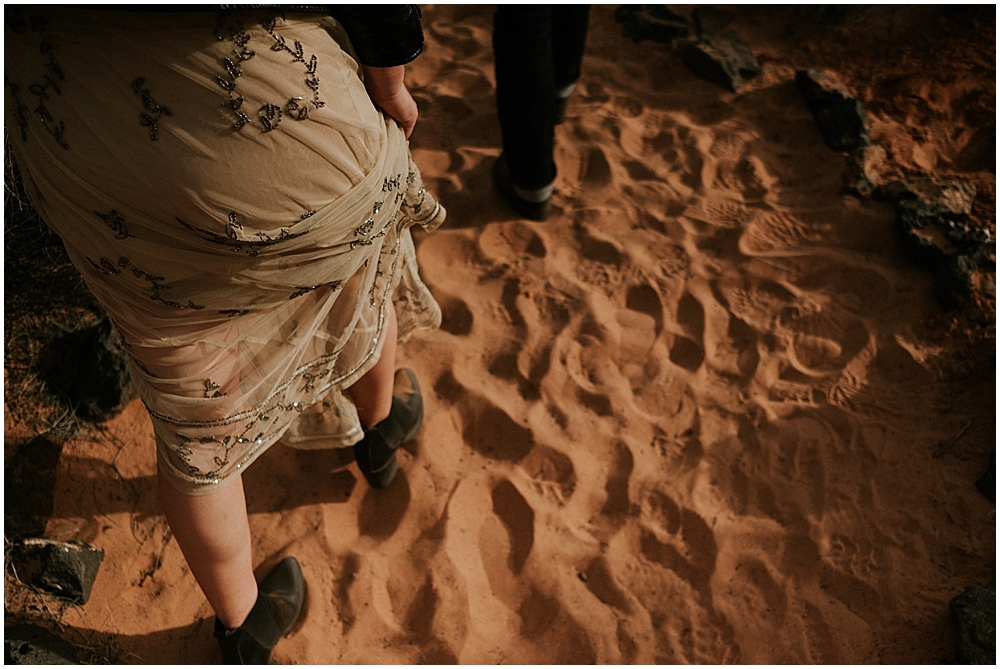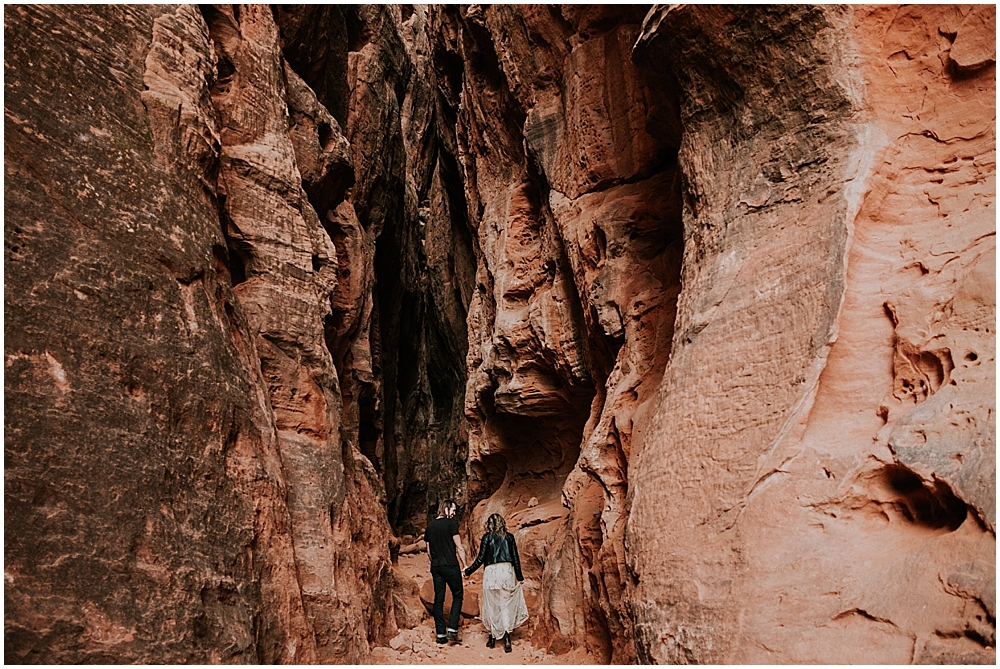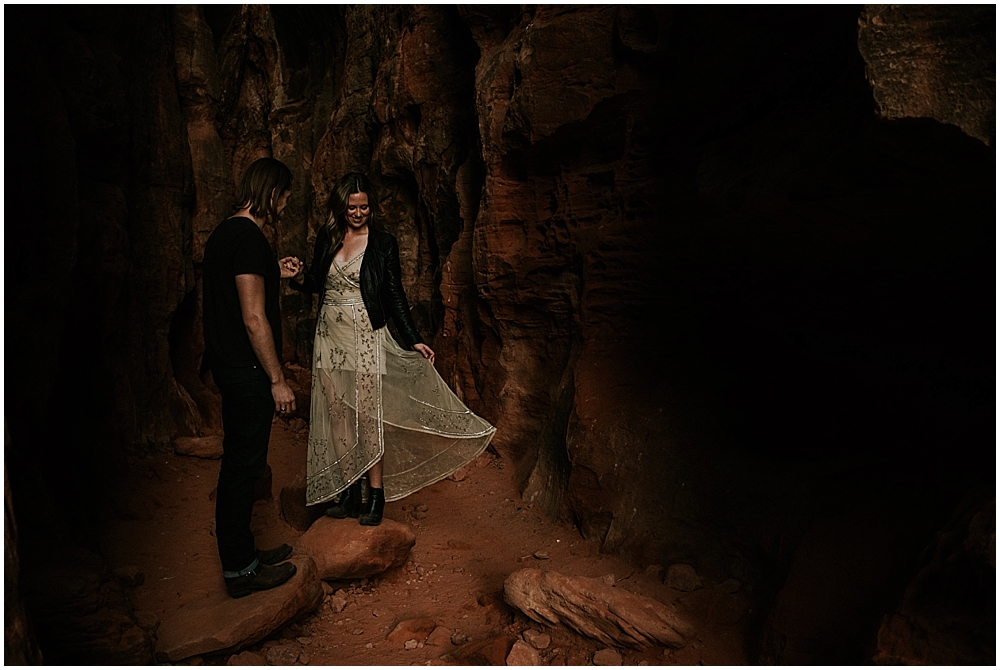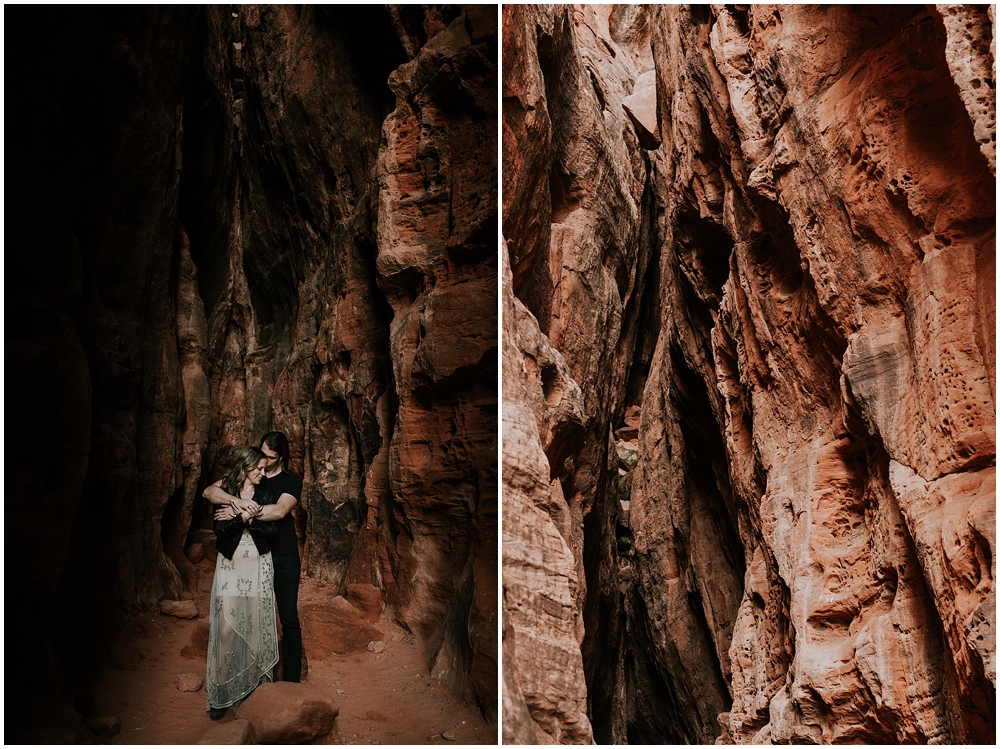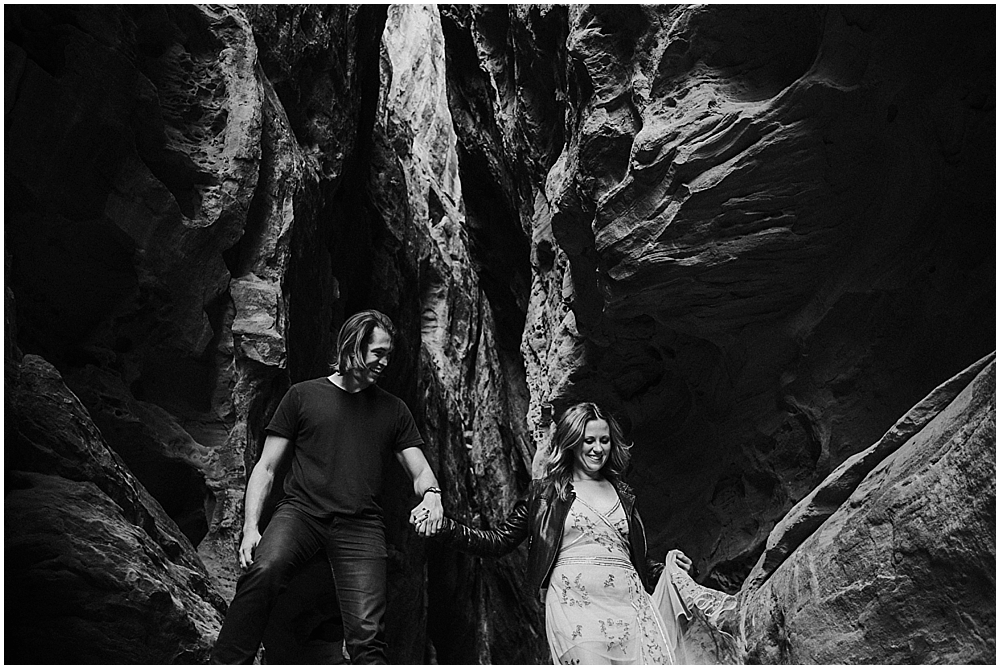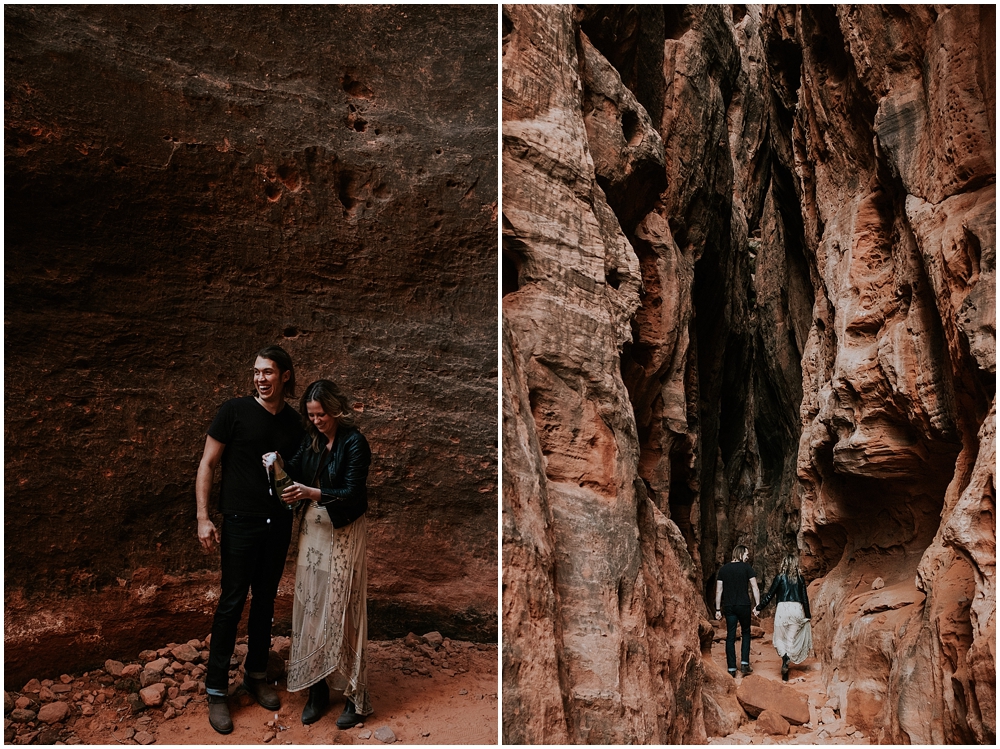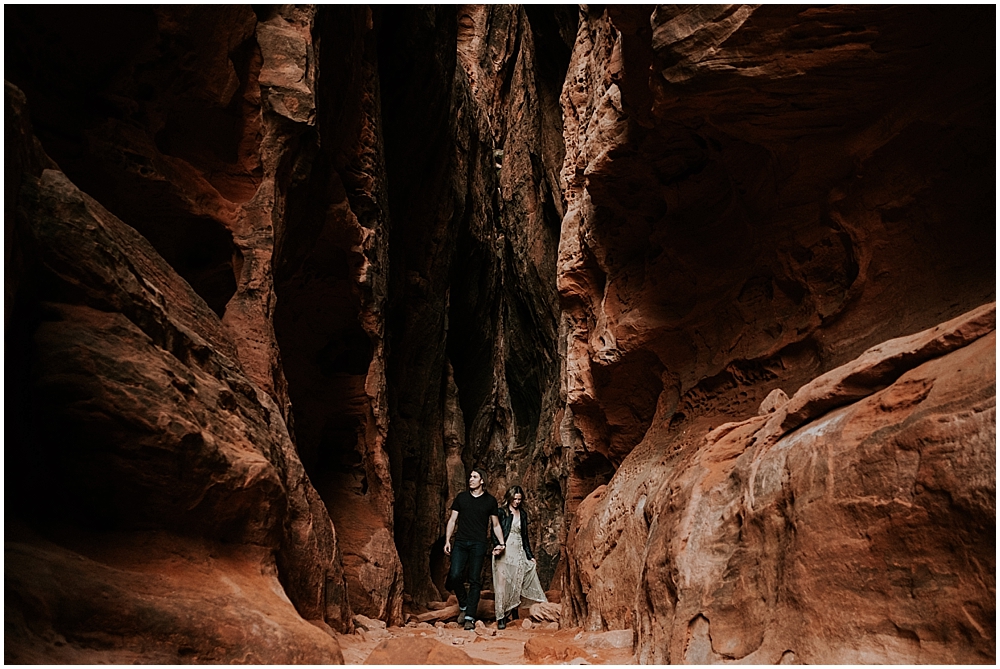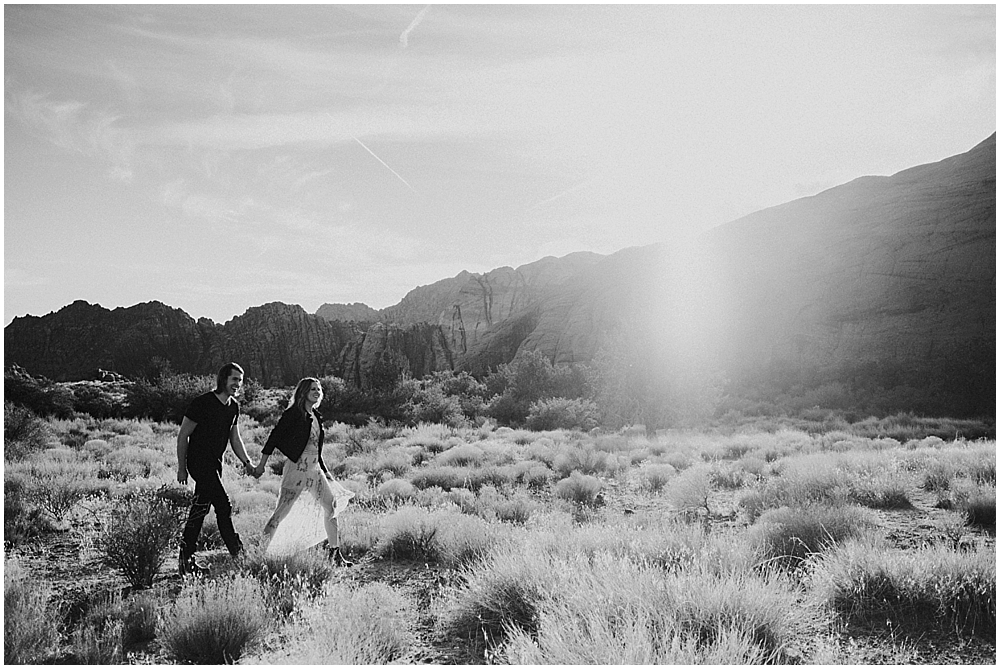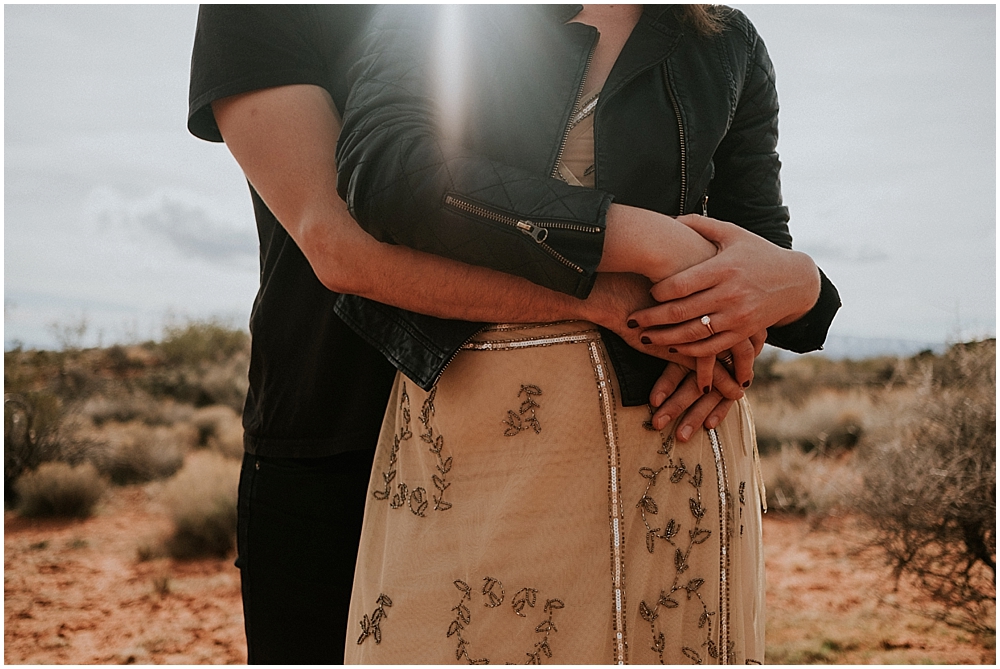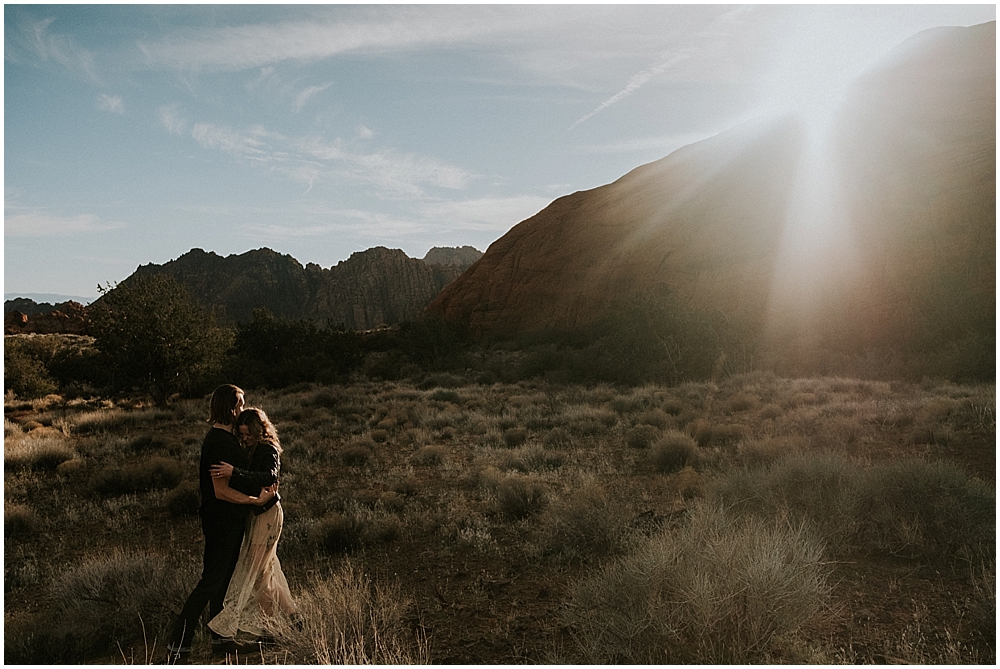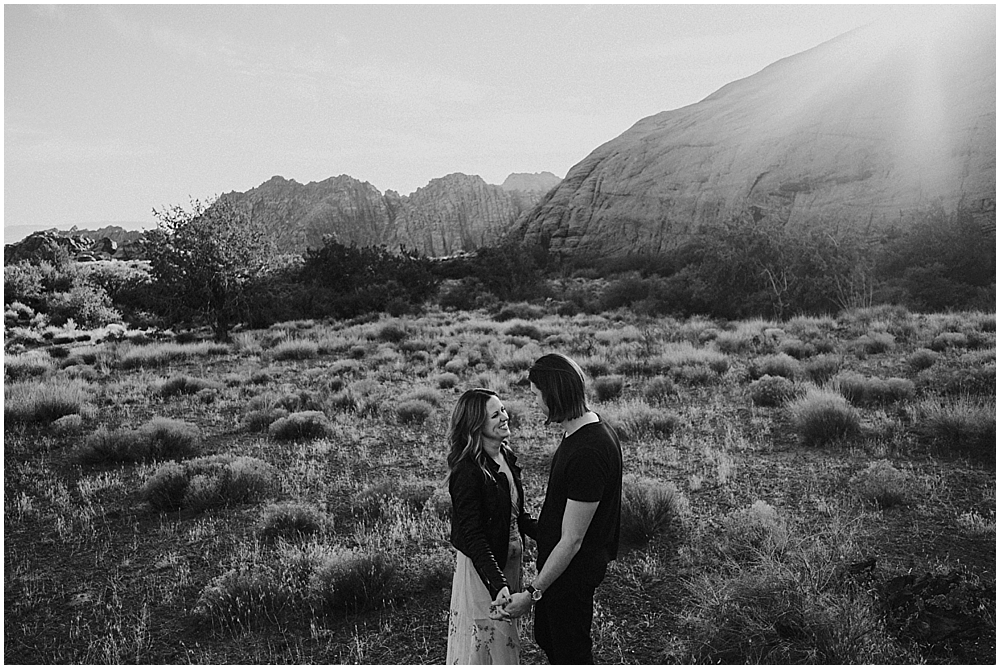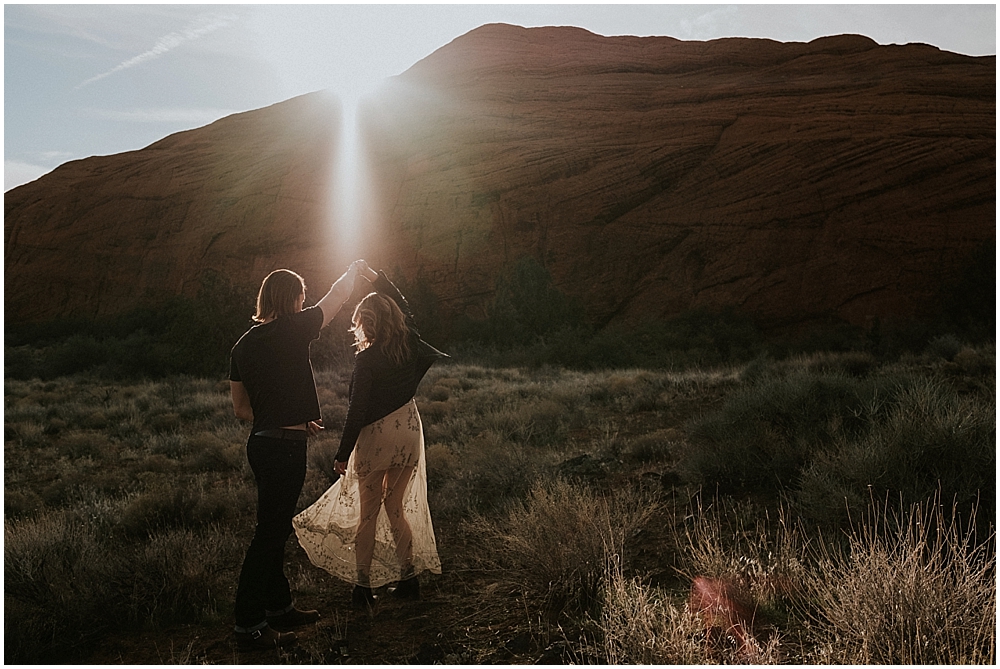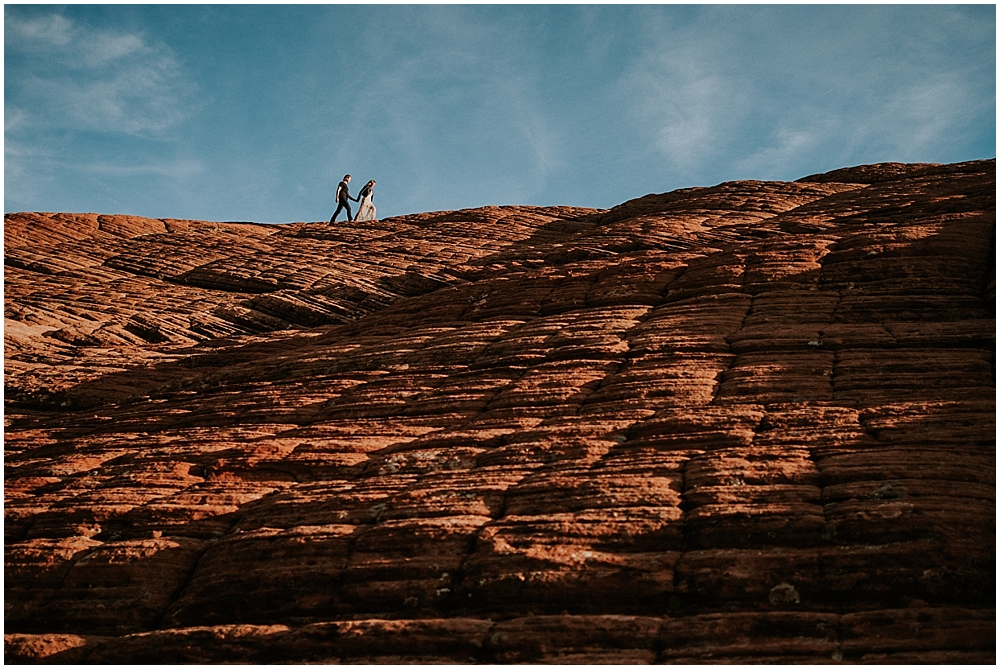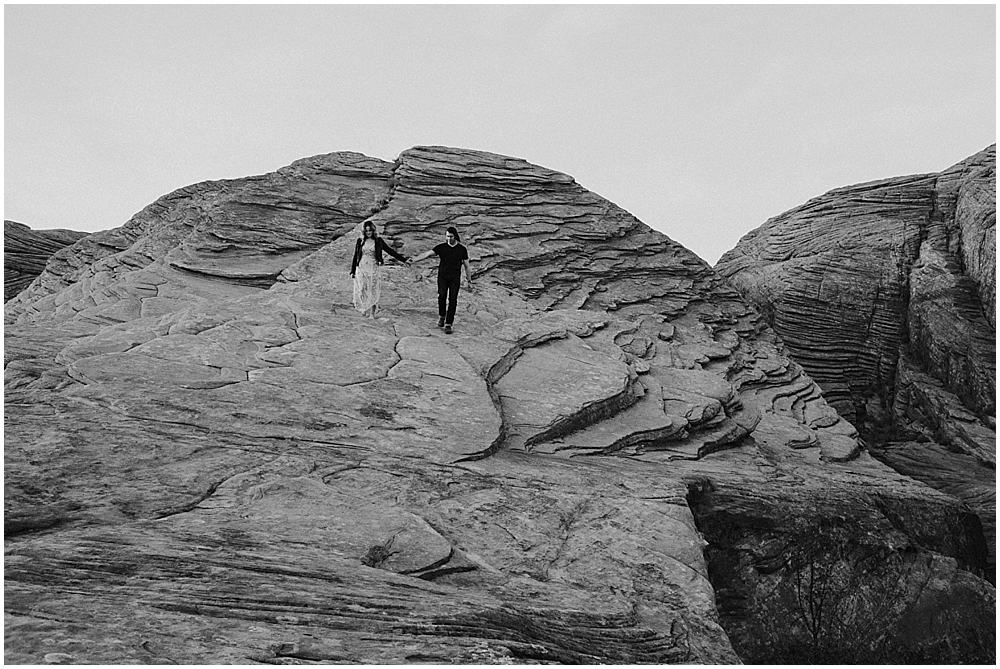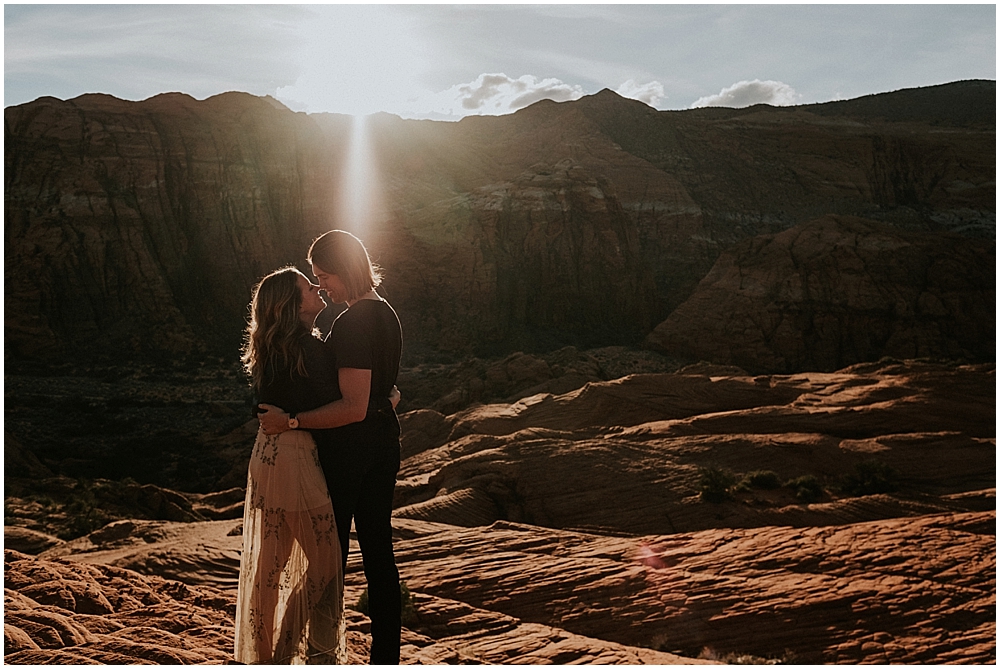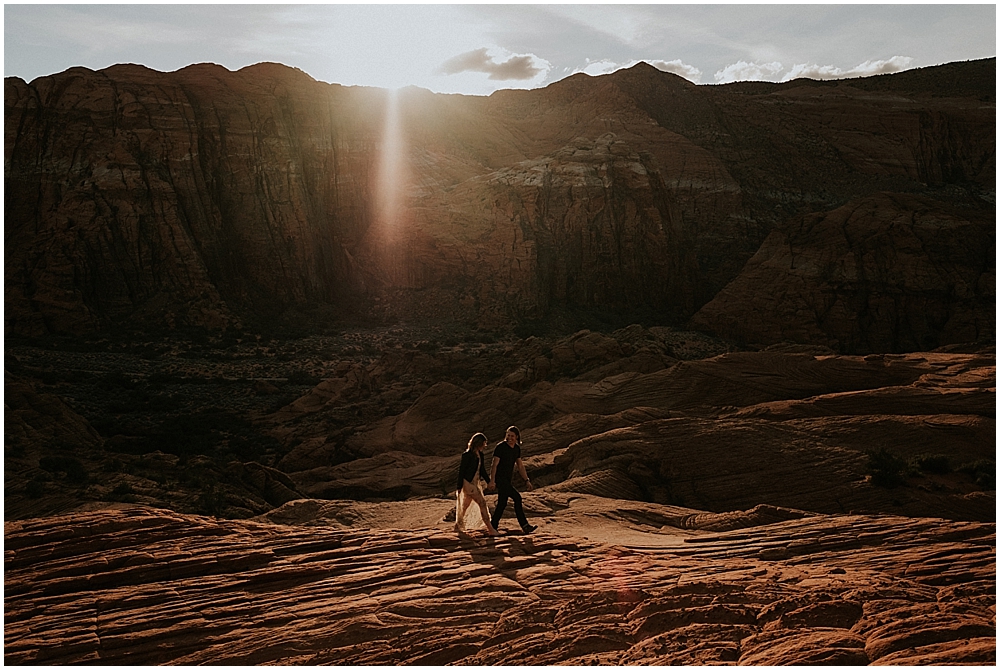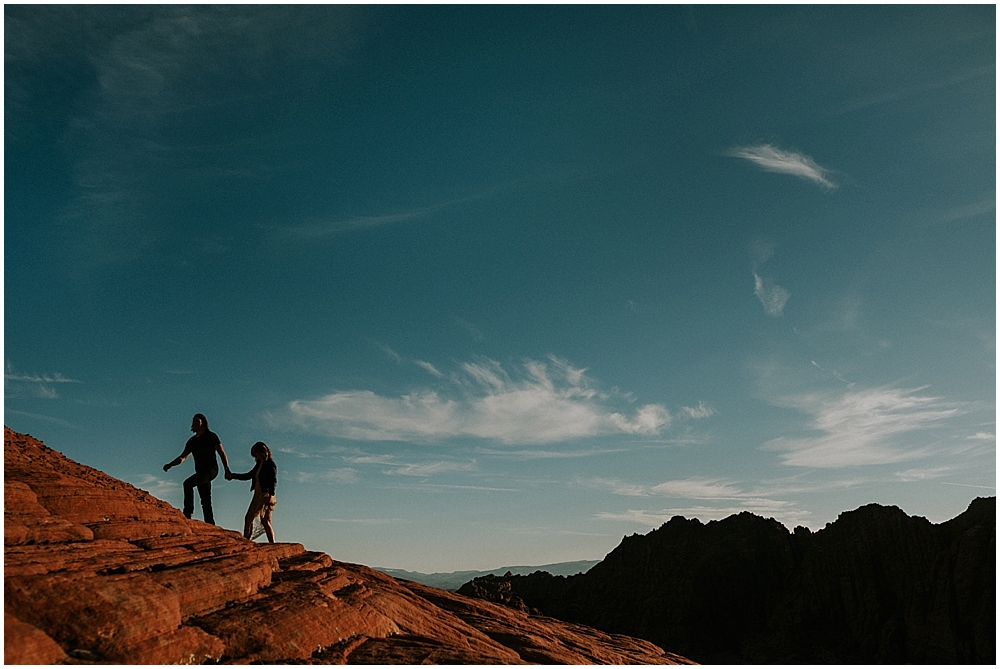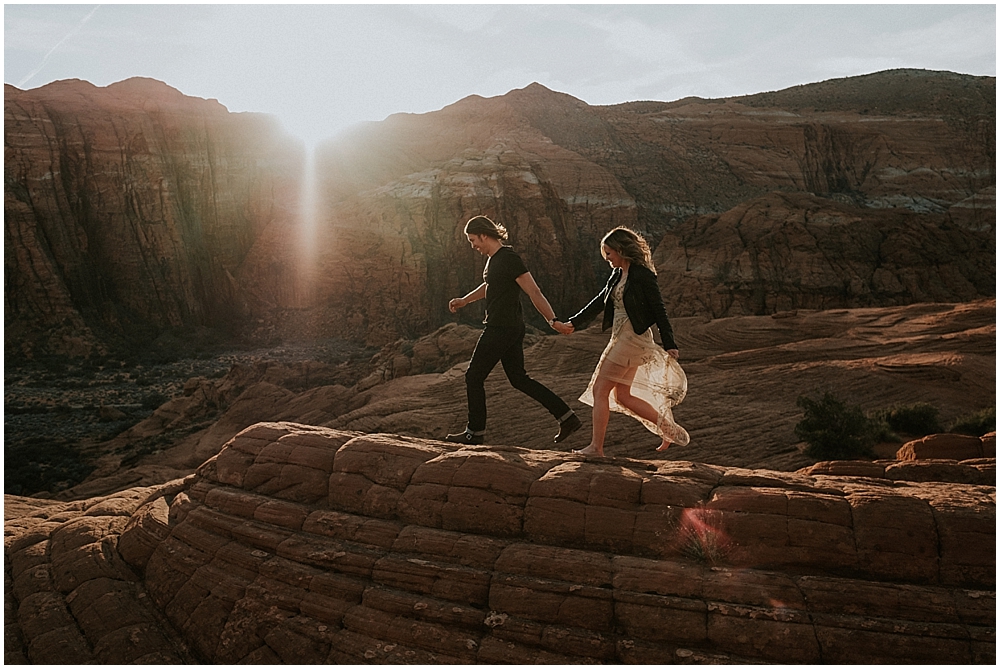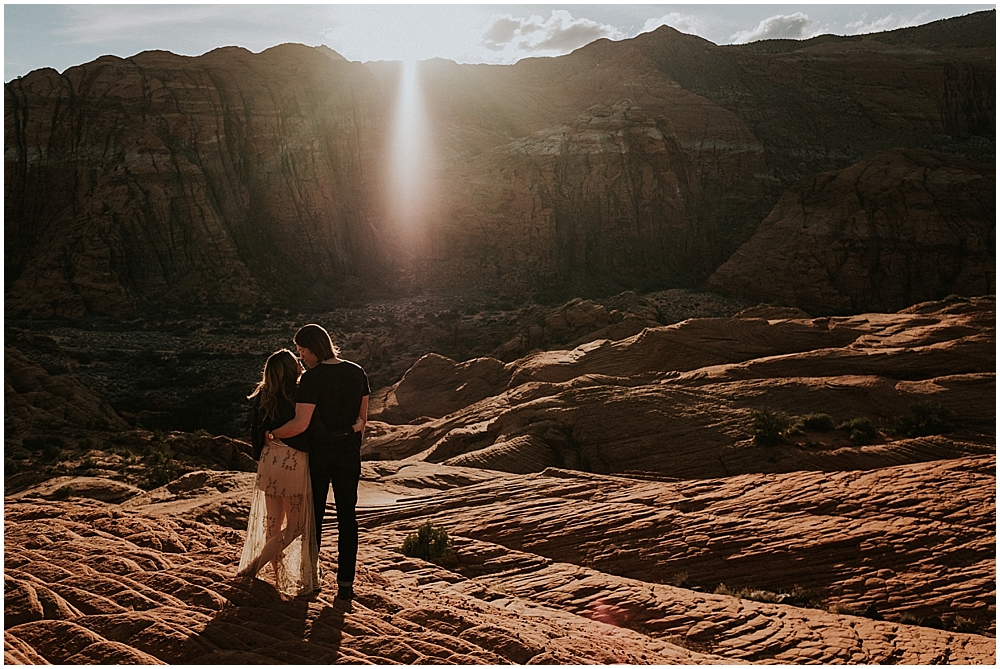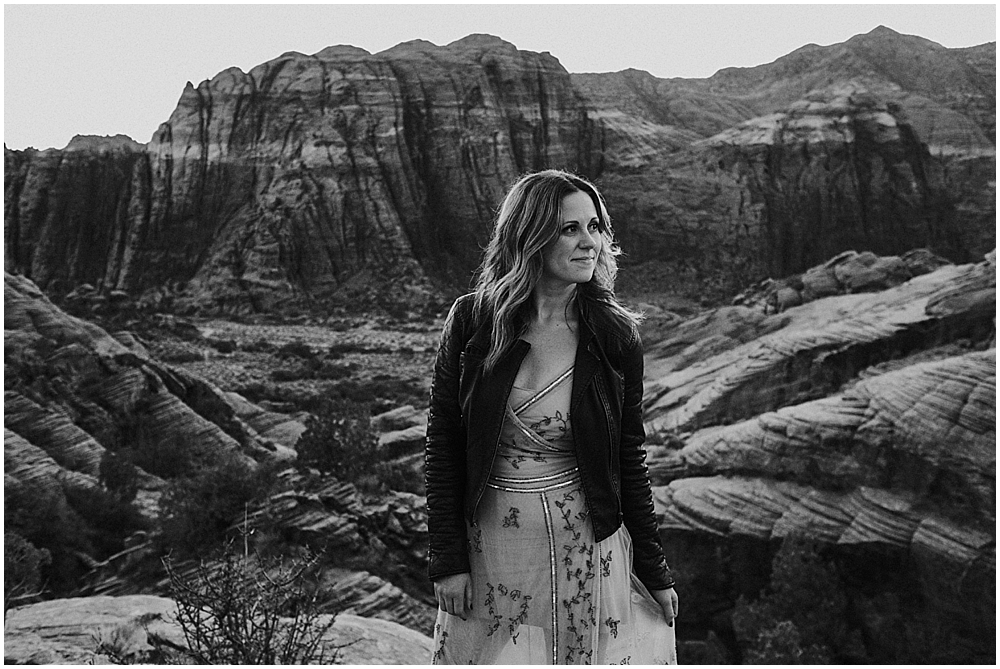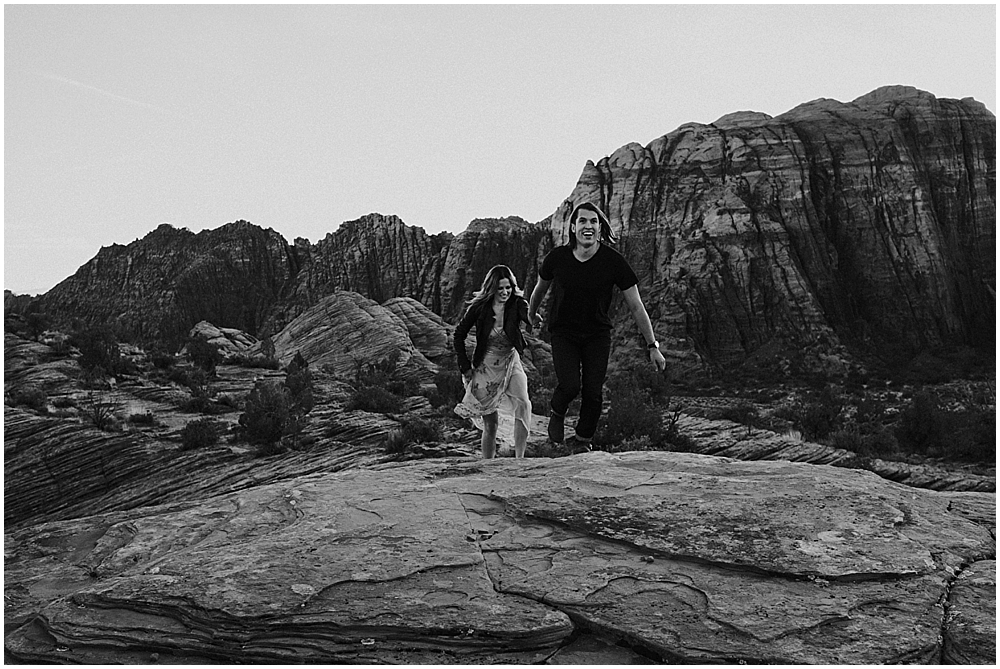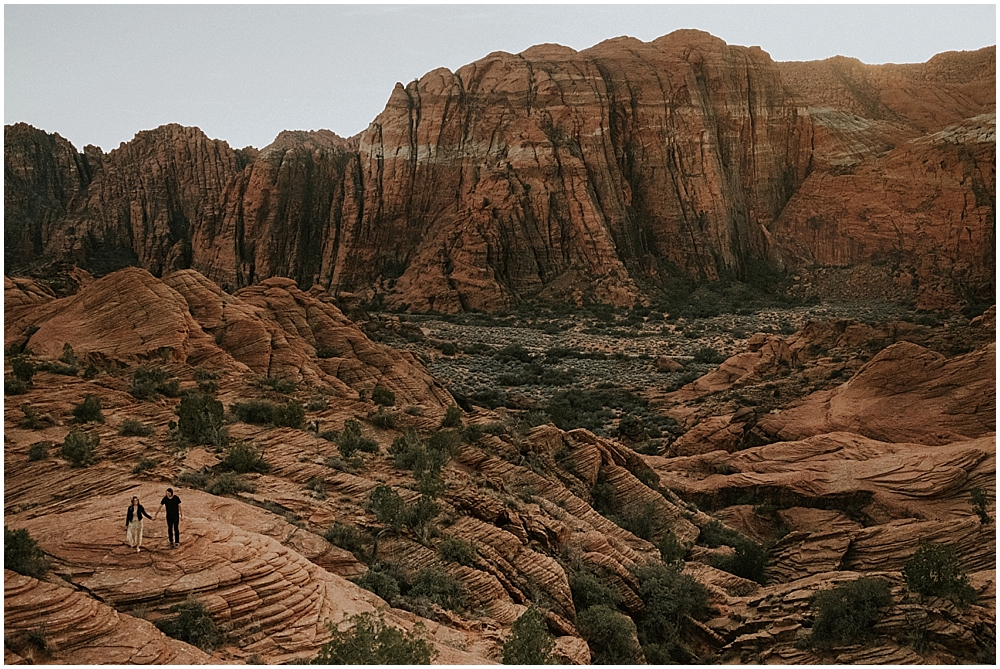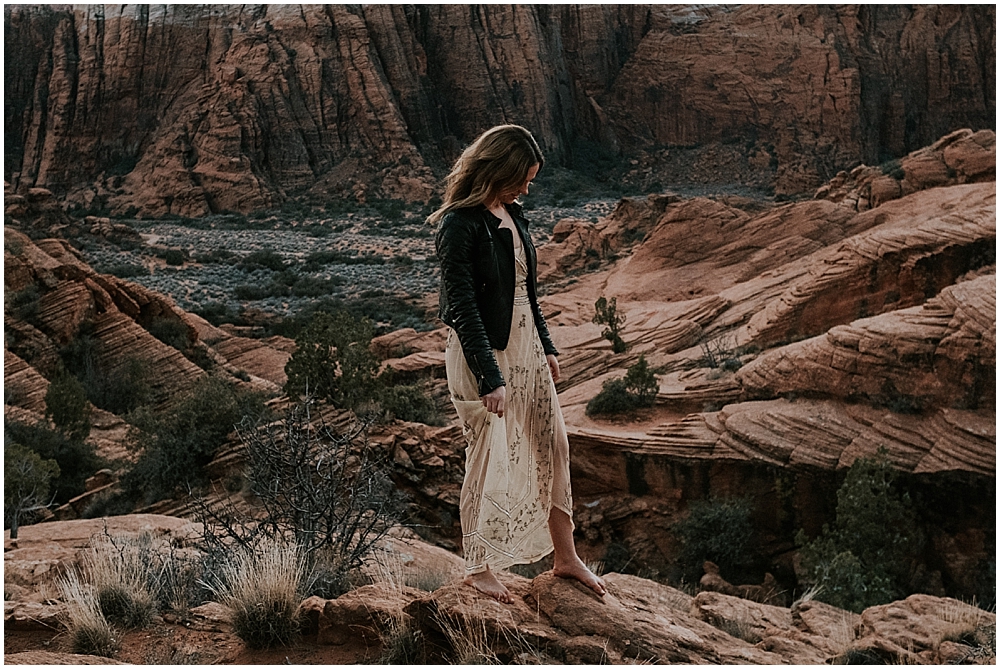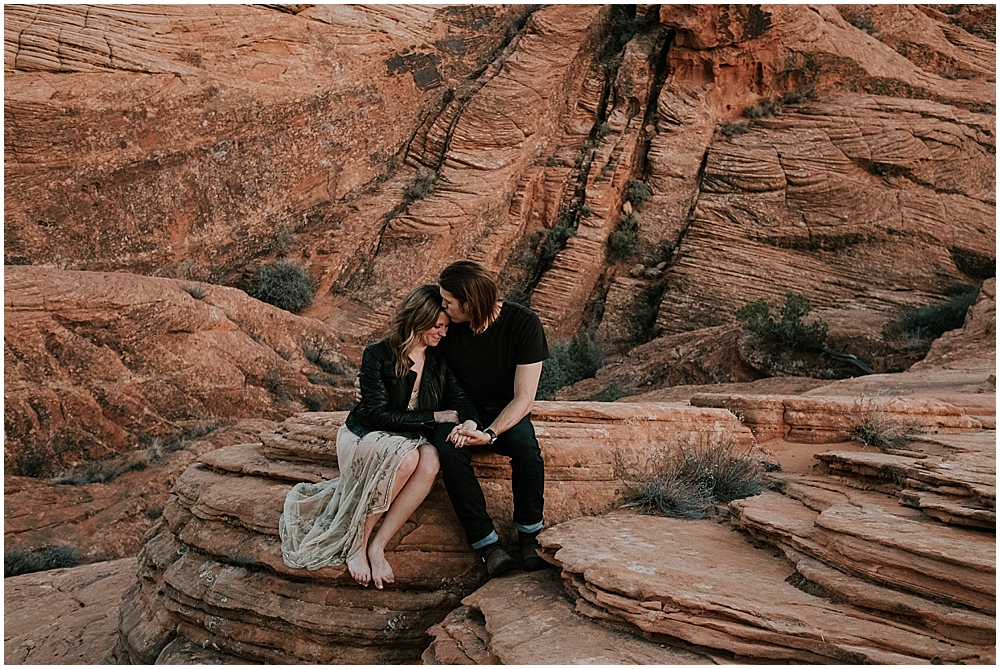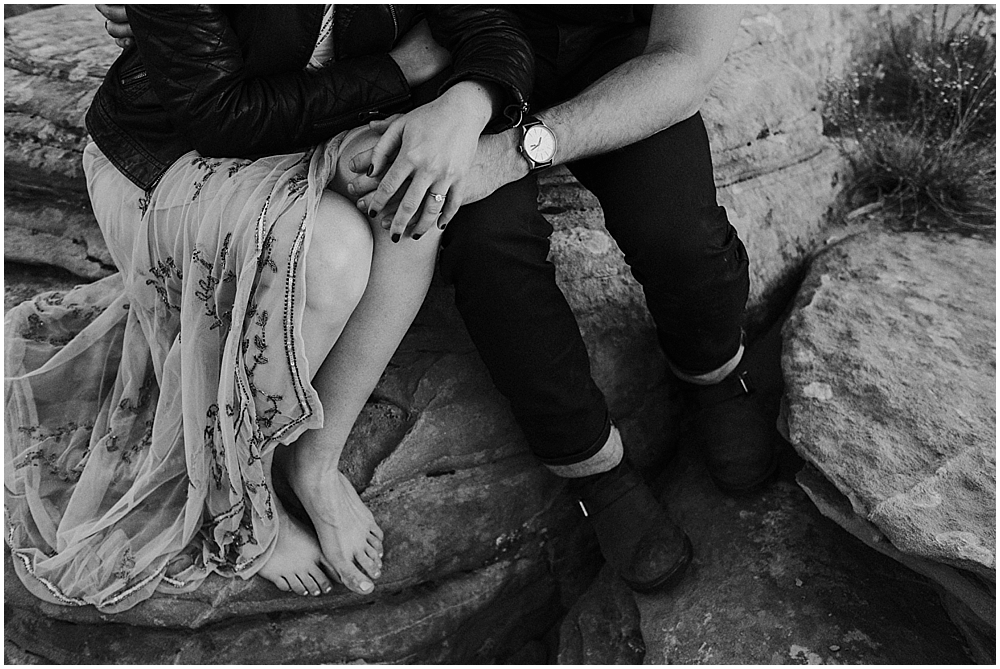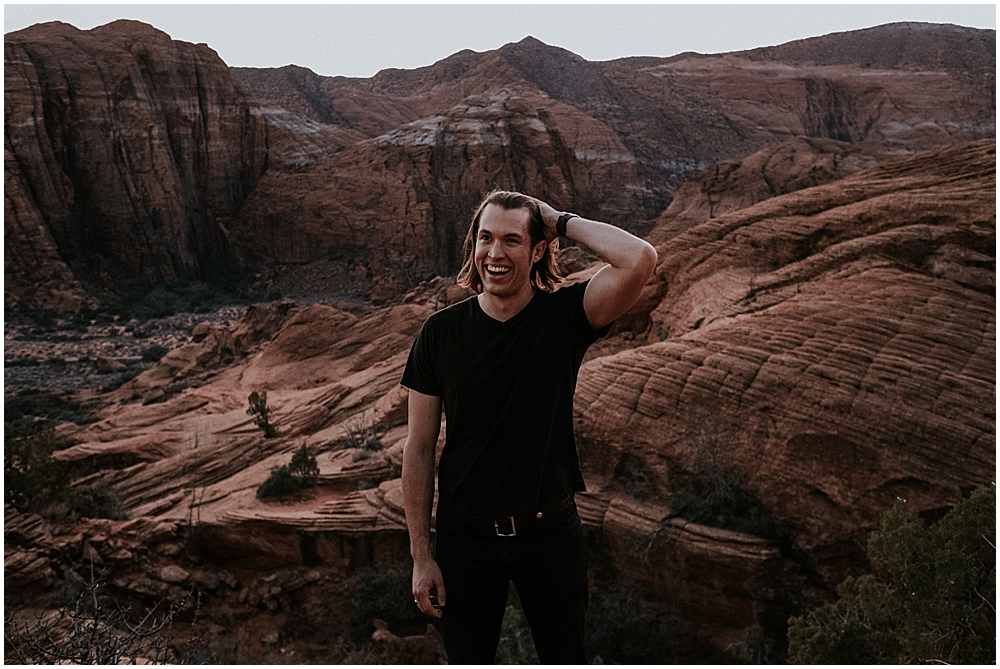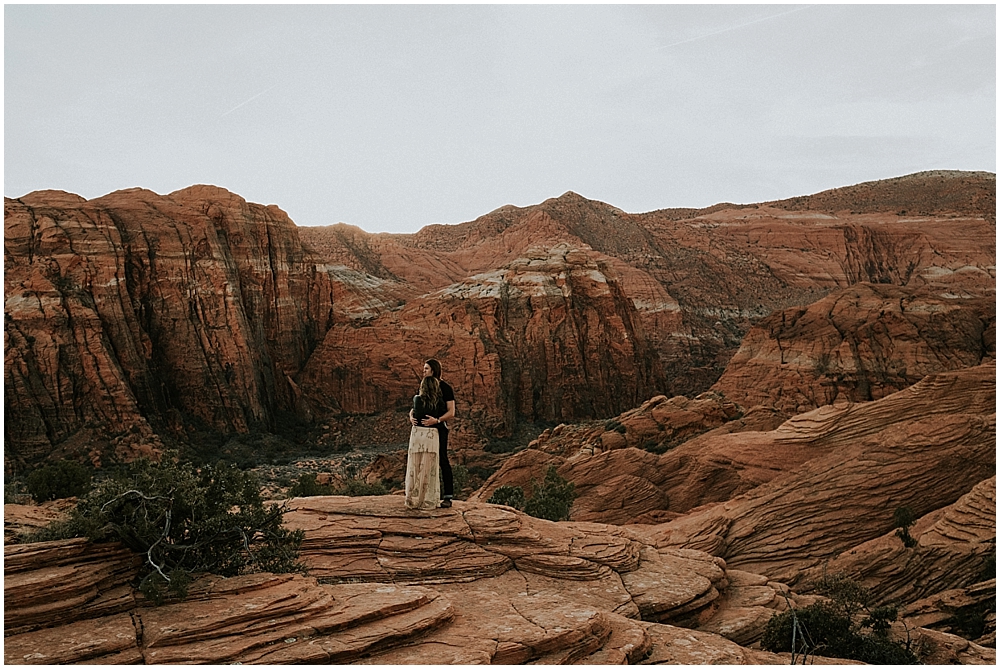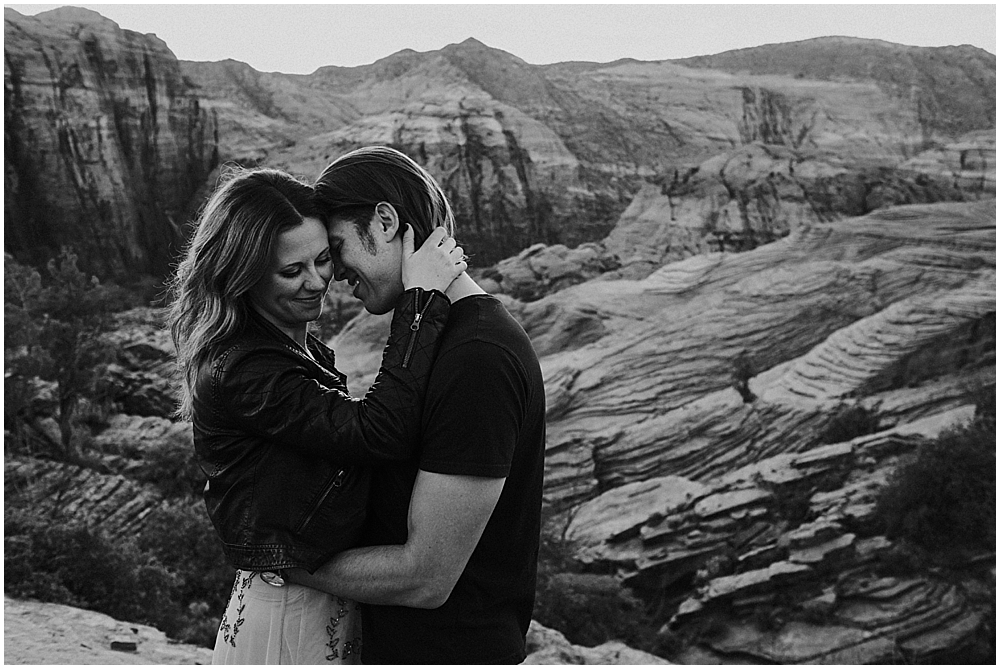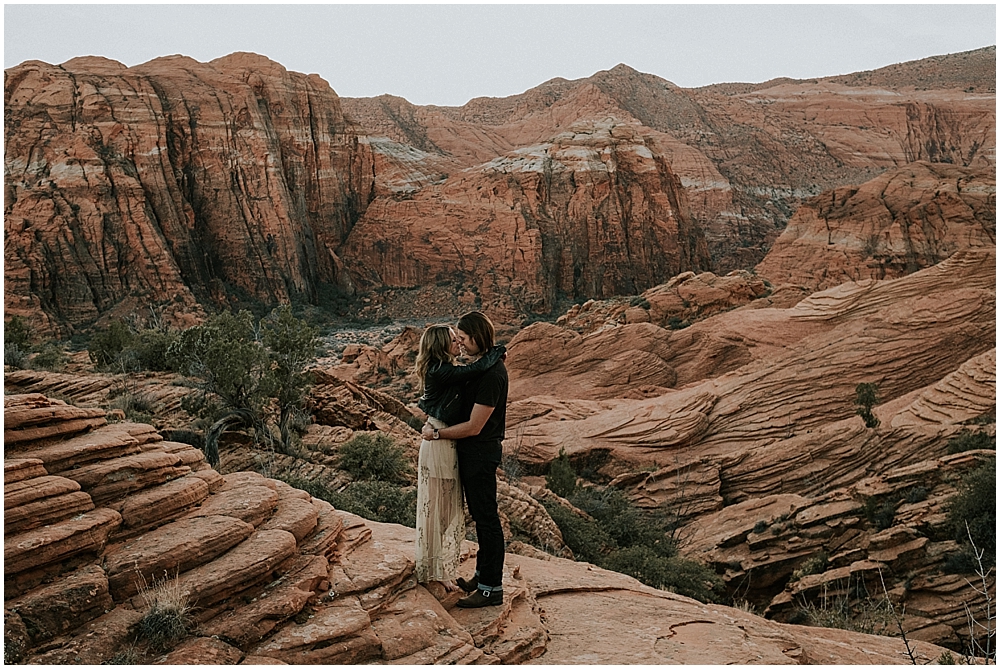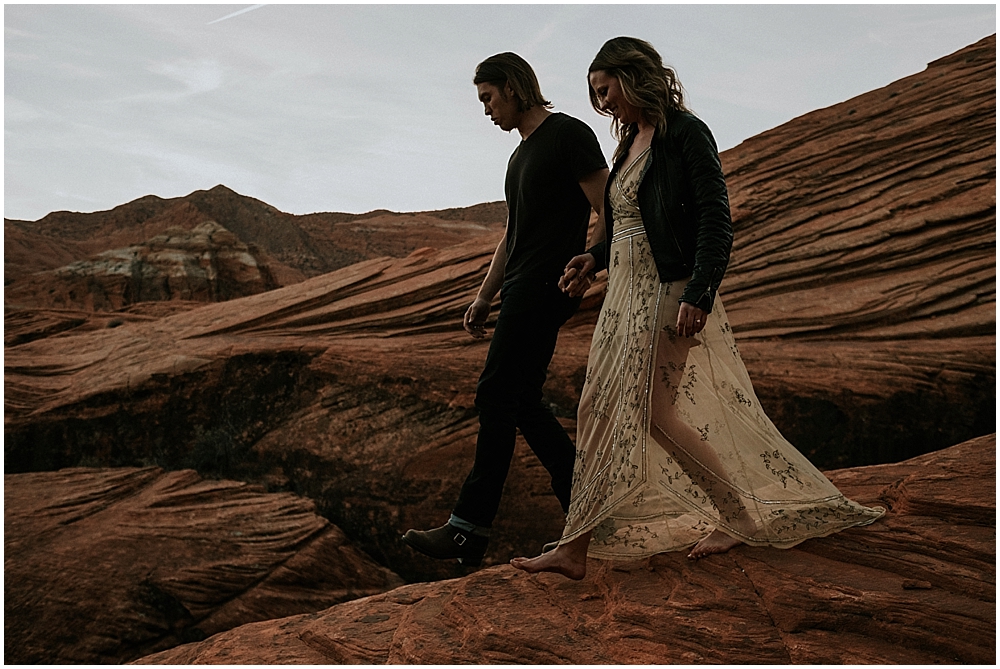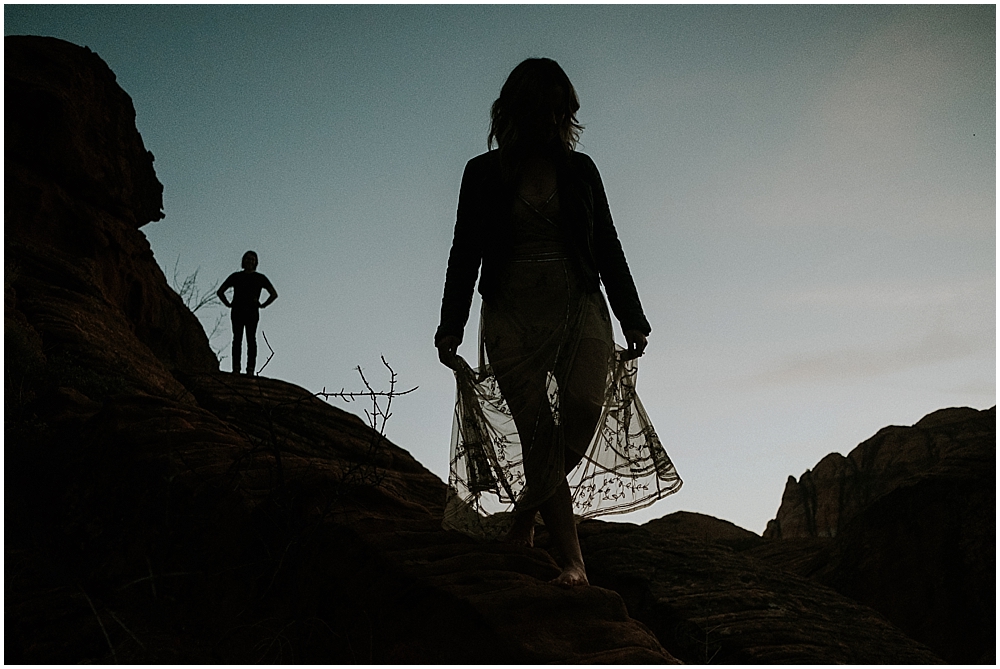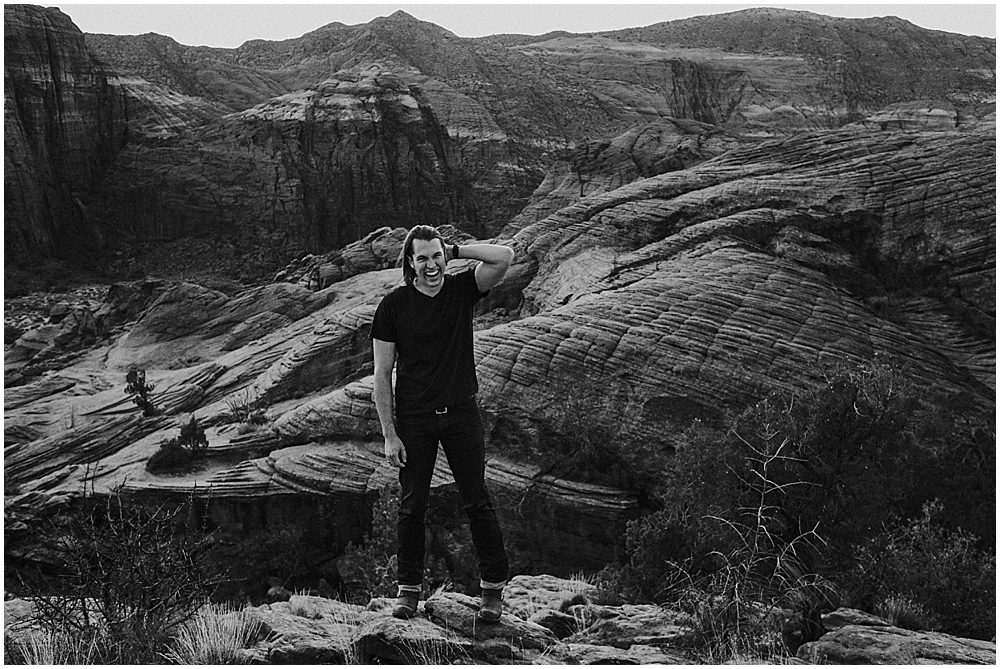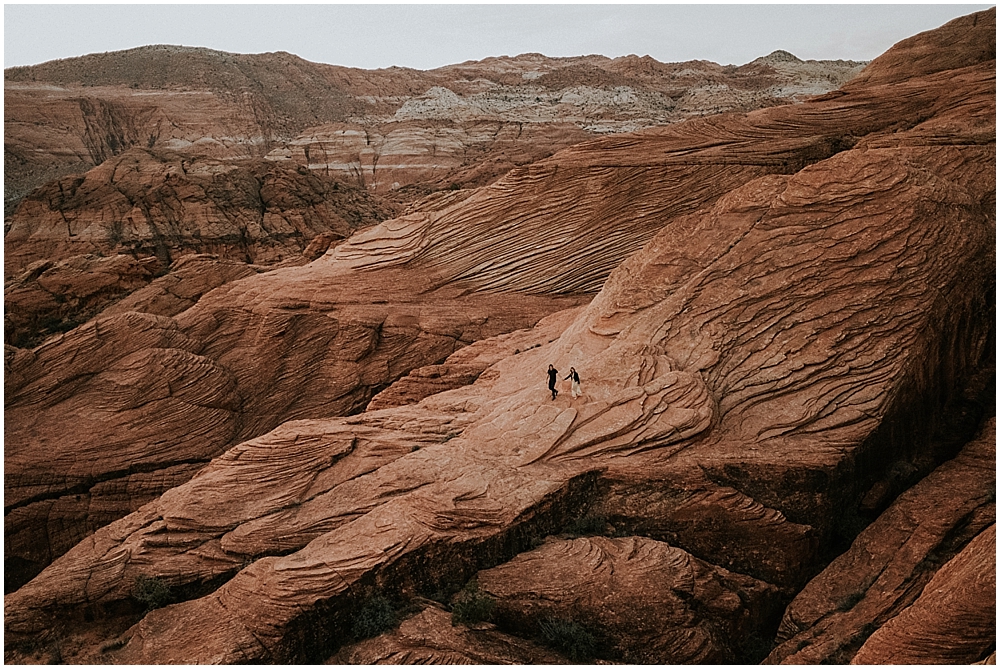 Some Behind the Scenes Shots….