Door County, Wisconsin | Biking Peninsula State Park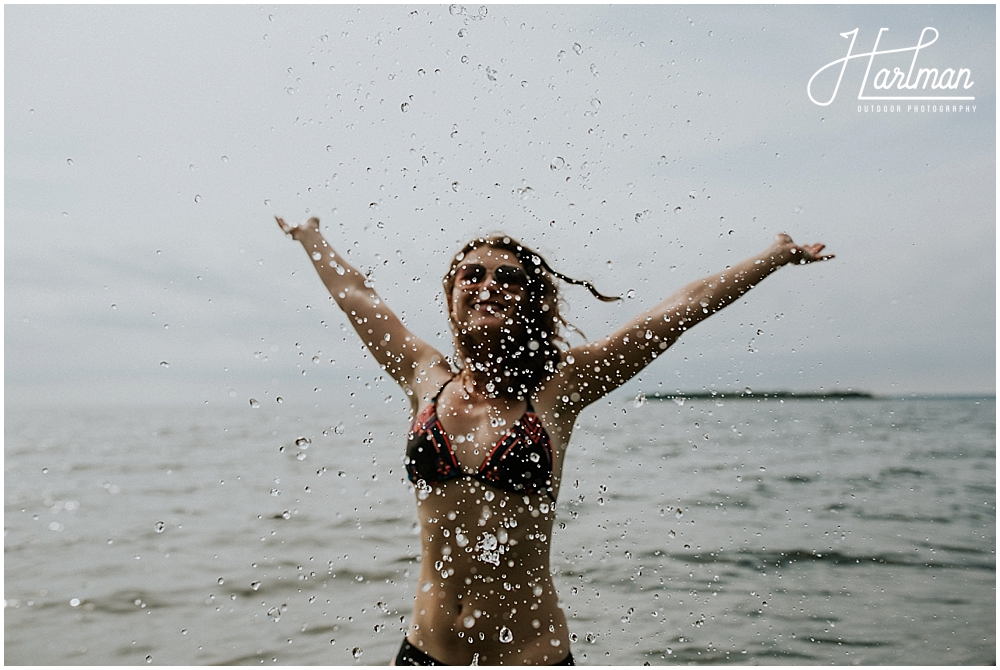 Door county is a place that makes me feel nostalgic. We've been coming up here to the family cabin in Ellison Bay since high school and split our time between visiting old favorite spots and discovering new ones. Door county is a popular vacation spot in Wisconsin, however the little towns that line the coasts always seems to keep their small town vibes. We love stopping at the vineyards, orchards, and art galleries. The area is full of natural beauty, and unspoiled lake views.
One of the largest parks we like to visit while we're up there is Peninsula State Park. Located in Northern Door County between the adorable towns of Fish Creek and Ephraim, this 3700+ acre park has a little bit of everything. Hiking trails, biking trails, camping, beaches, and even cross country skiing trails in winter. Its full of interesting old pine trees and gorgeous views of Green Bay. Josh had ordered Brompton Bicycles though they hadn't come in yet. I wanted to show him a little ride around the park still, and thankfully there are a couple large bike rentals right at the entrance to the park.
We rode the Sunset Trail loop- which is only about 9 miles long. We don't make it too far due to our constant need to stop and take pictures anyhow, but it was a pretty little trail. About halfway through we came out along the lake, and we couldn't help but take a dip. Being as far north as it is in Wisconsin, Door County doesn't get terribly hot, but there was still enough heat to make a dip in Green Bay refreshing. After swimming around a bit, we decided to head back in time for dinner. Always a lovely time to be had up here. :)
Thanks for reading,
Shelley + Josh, Door County, Wisconsin + Destination Wedding Photographers