Meg + Sam | Laid Back Haw River Ballroom Wedding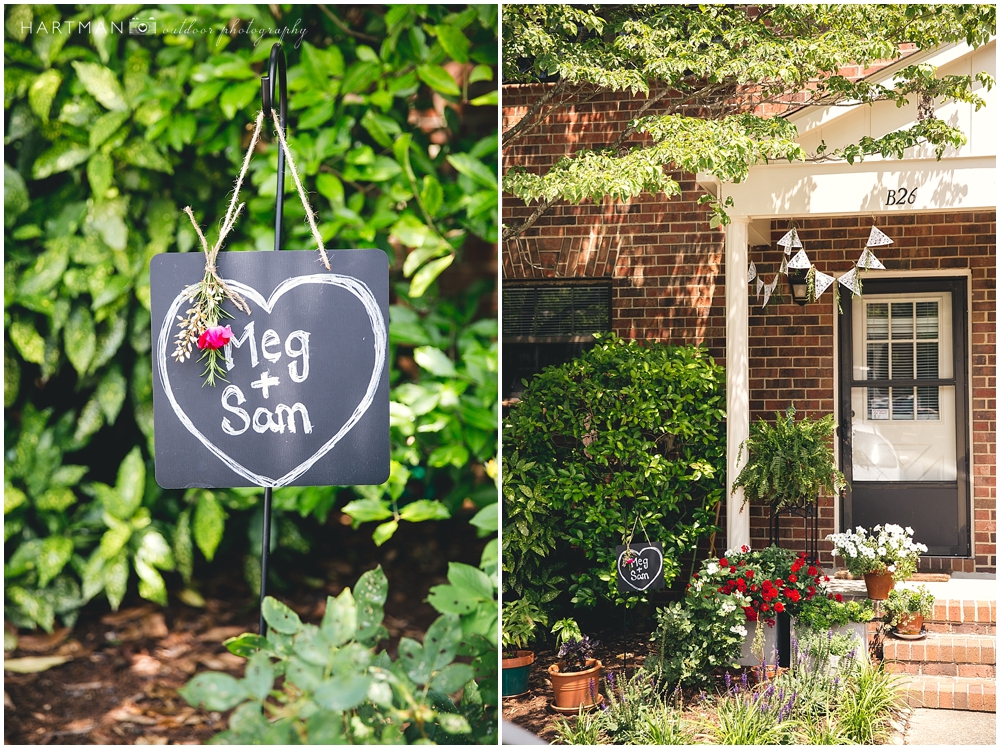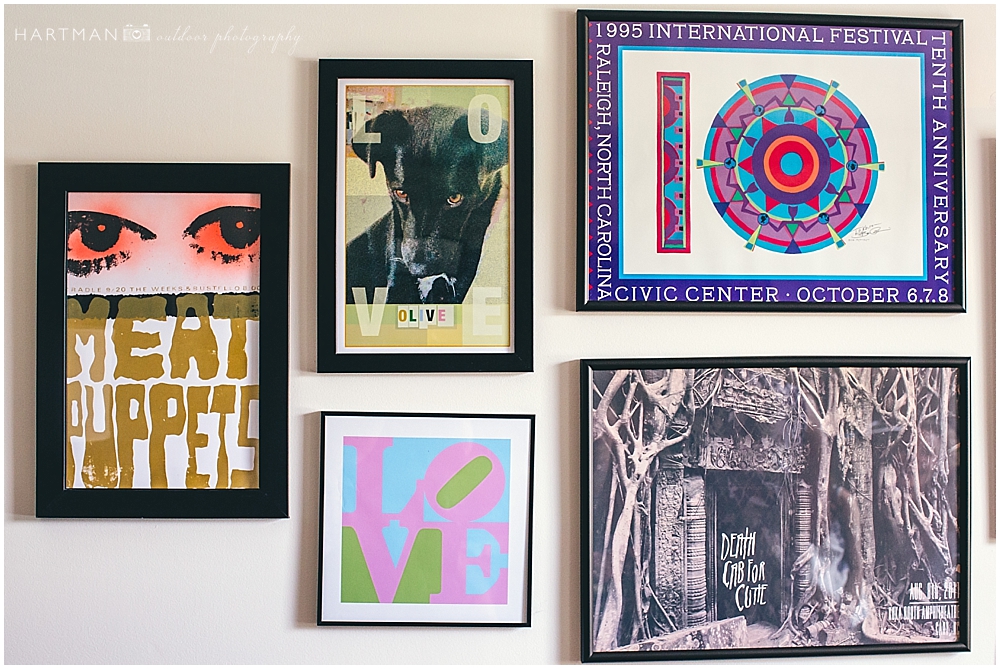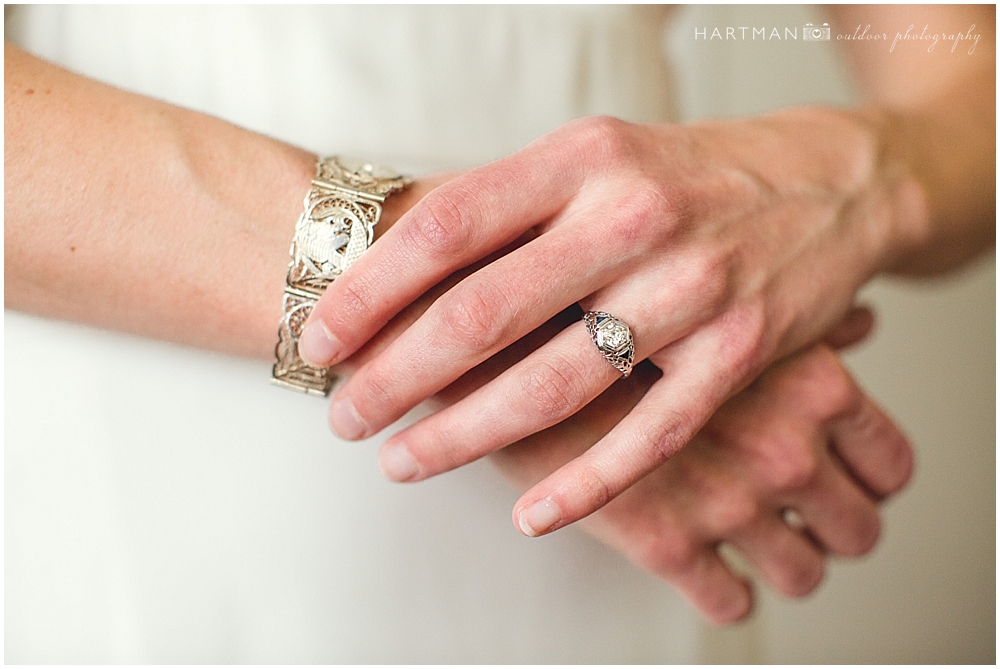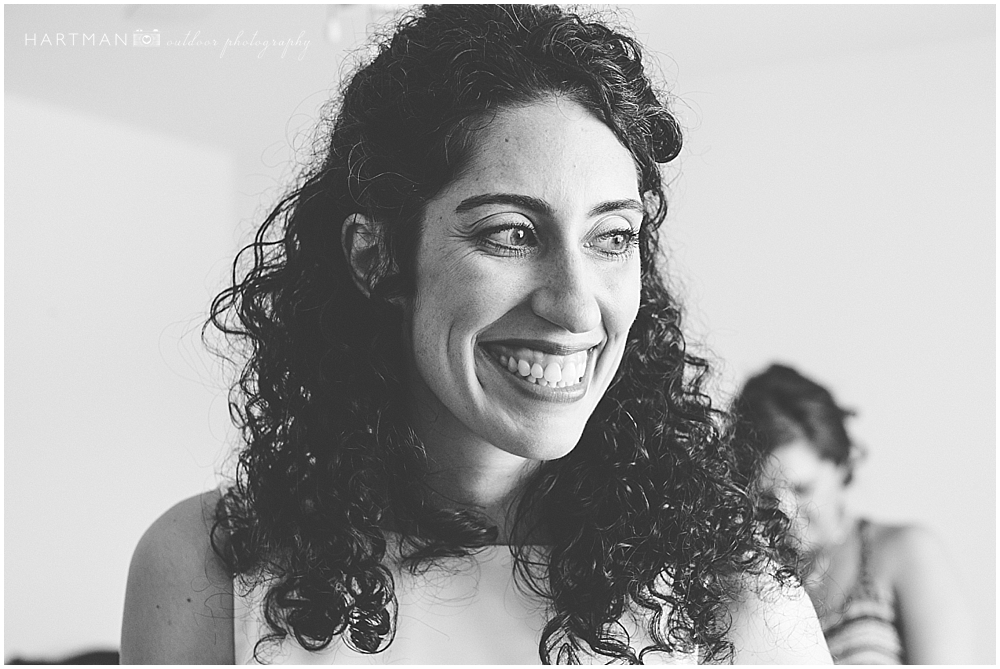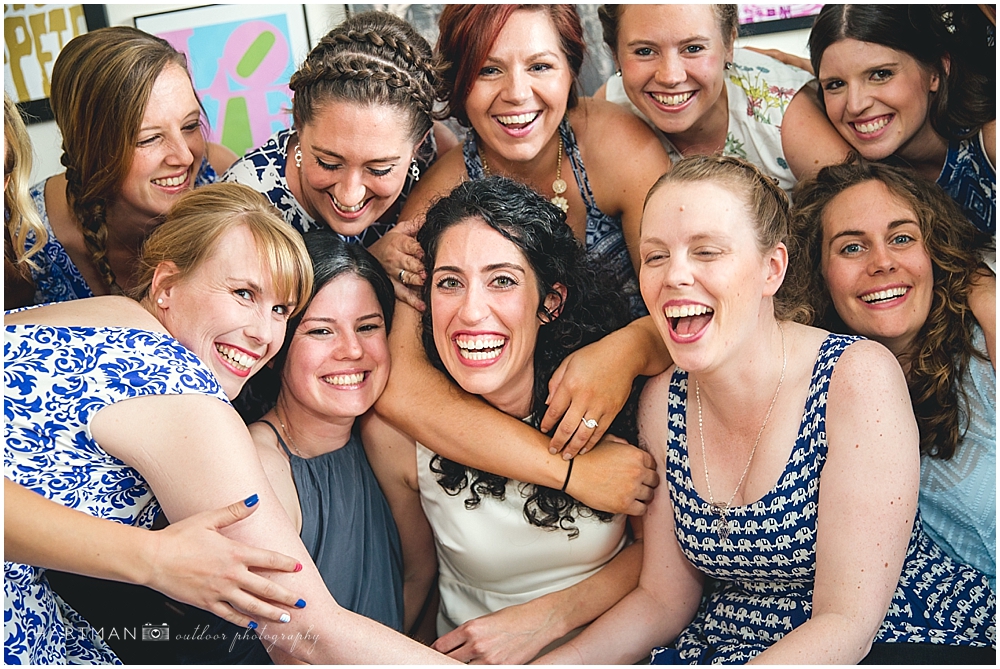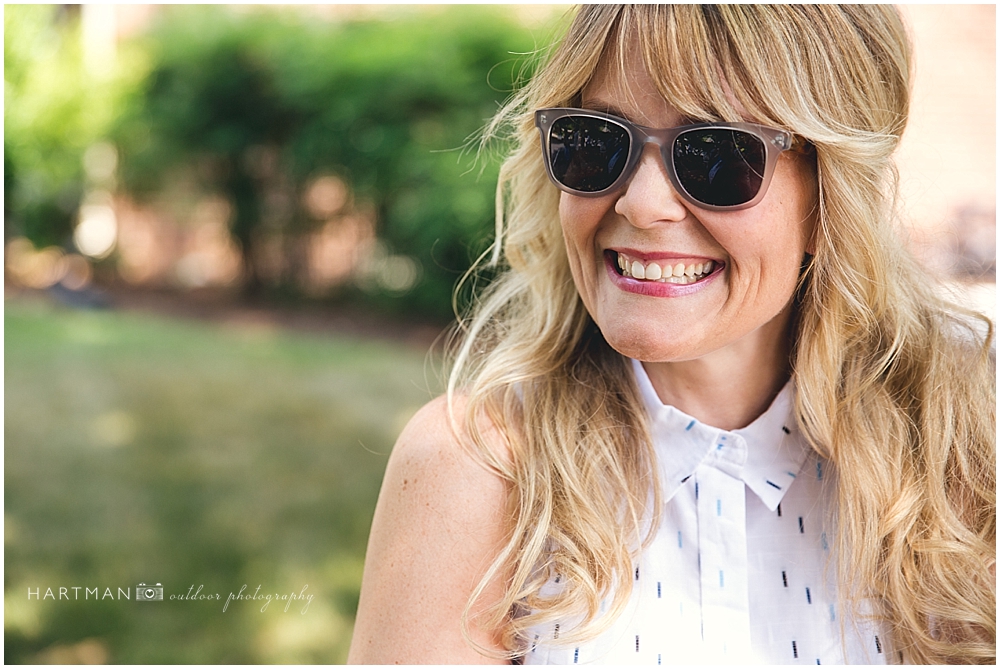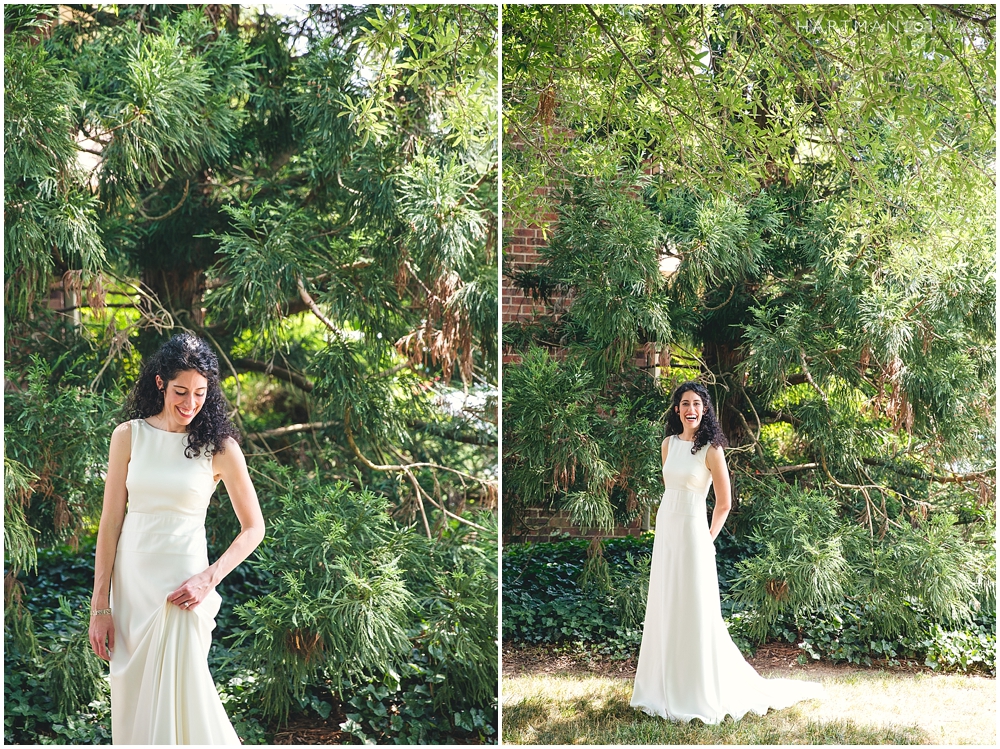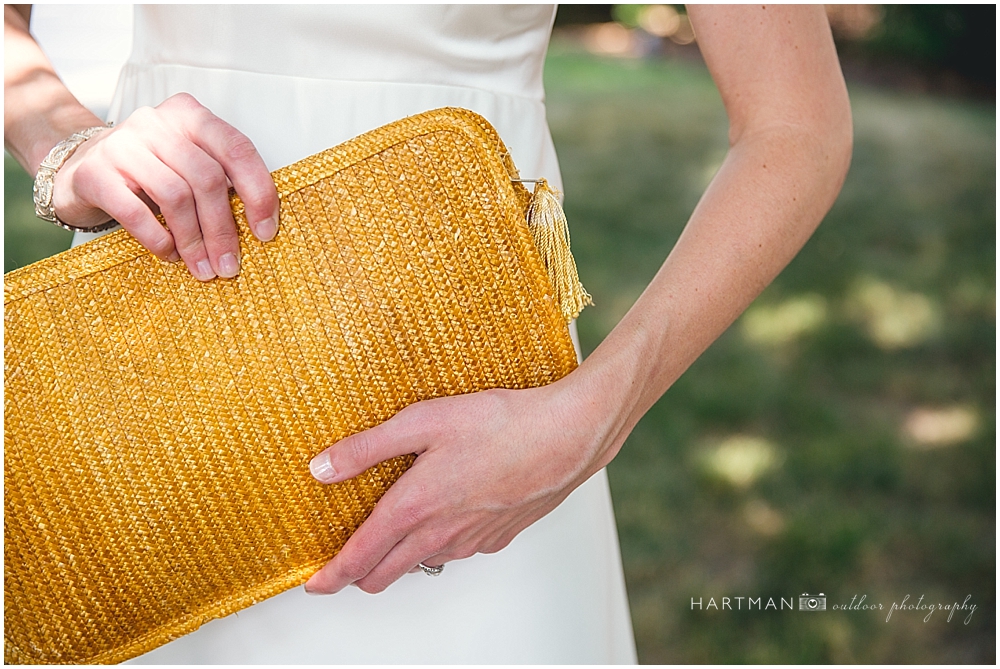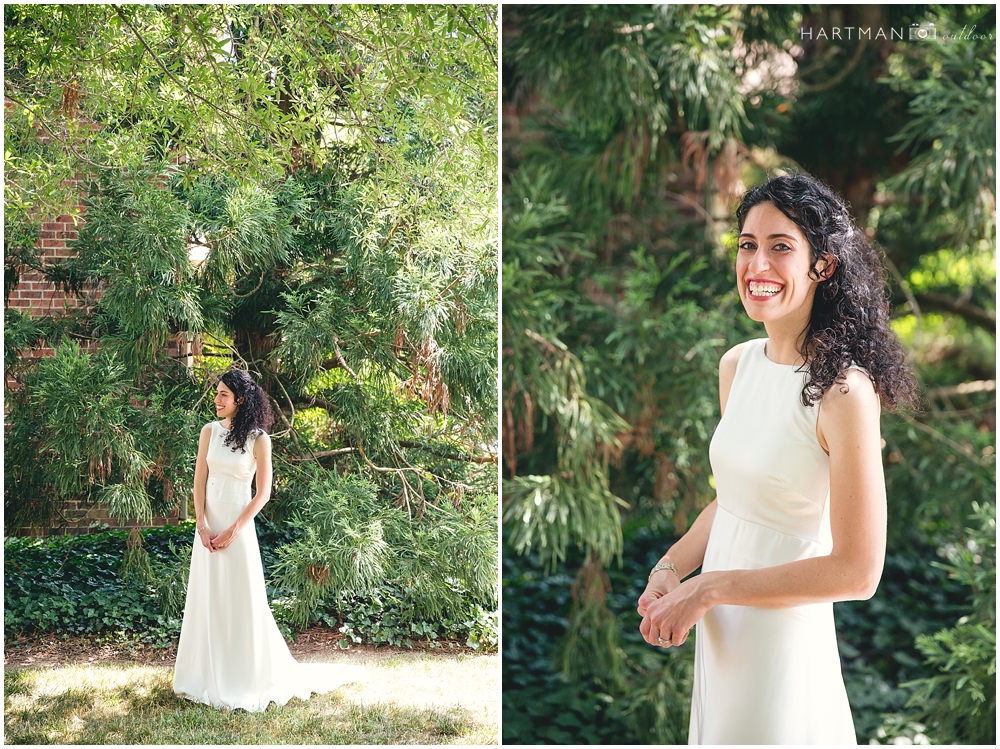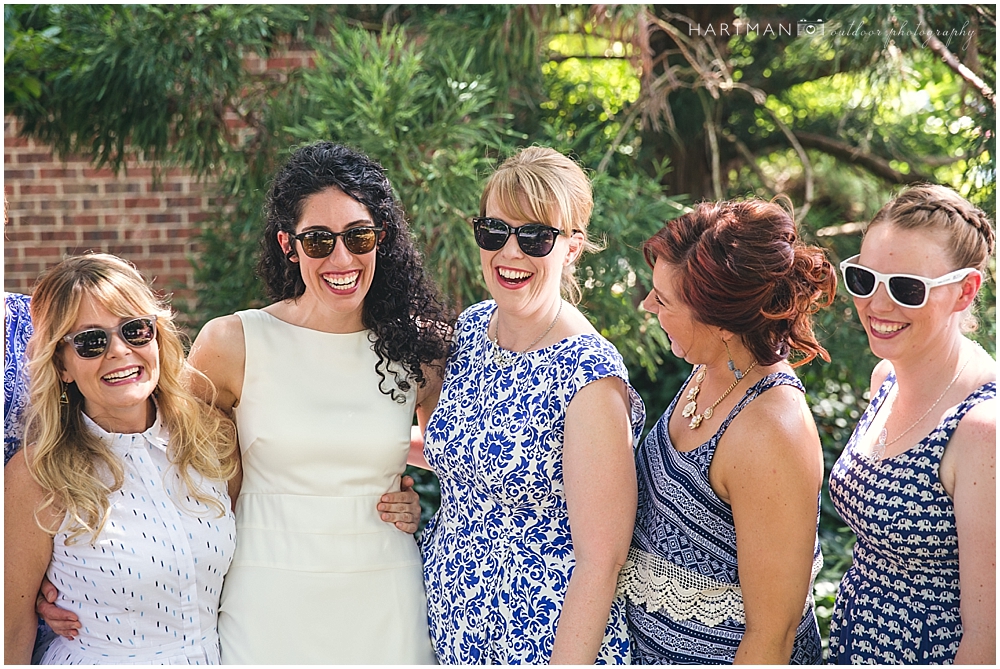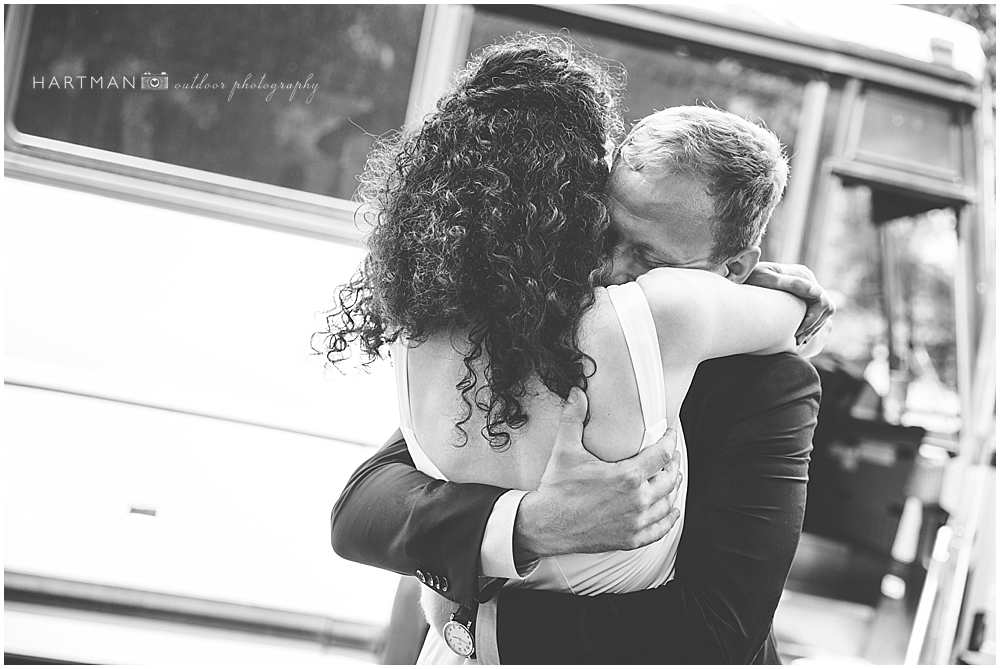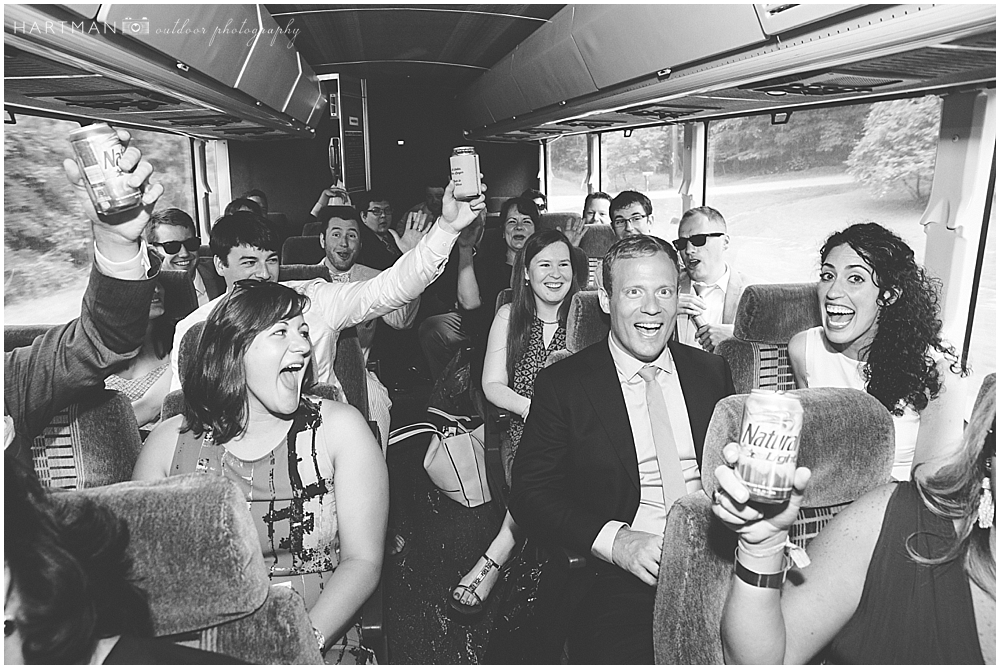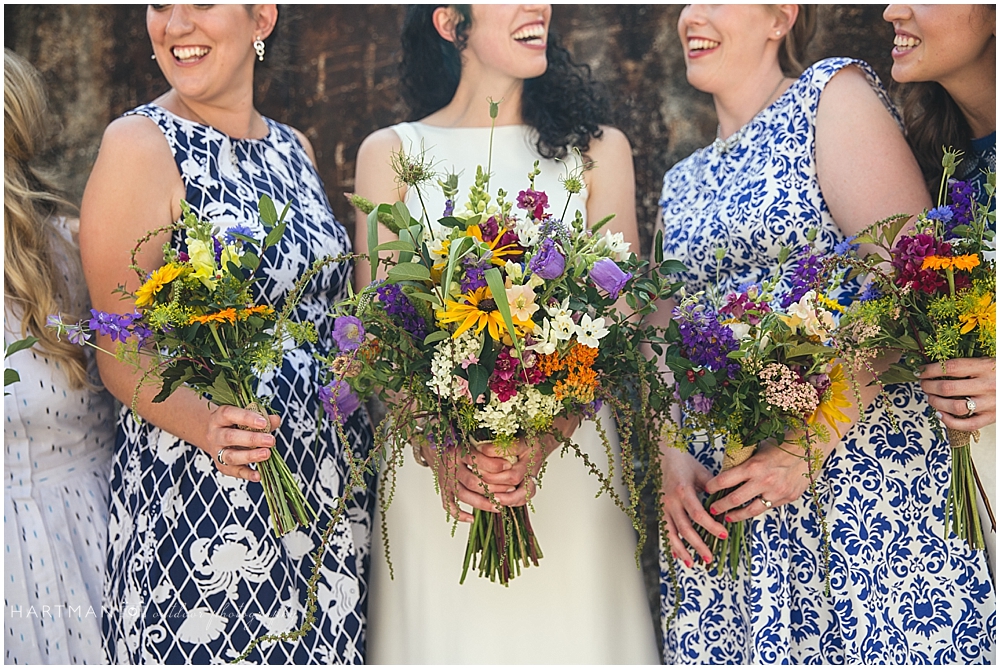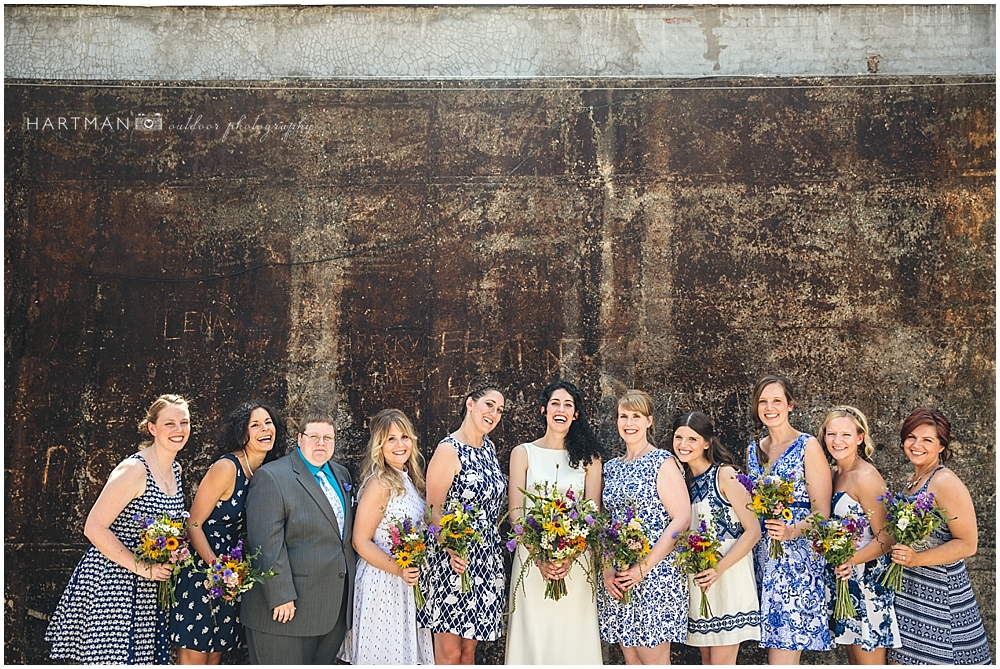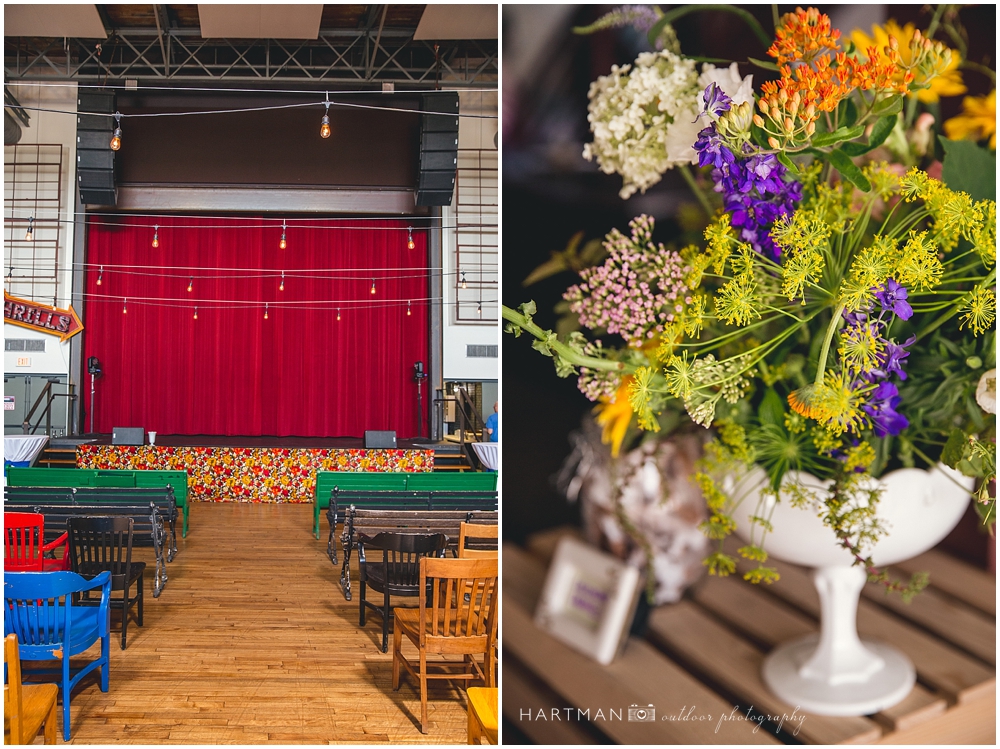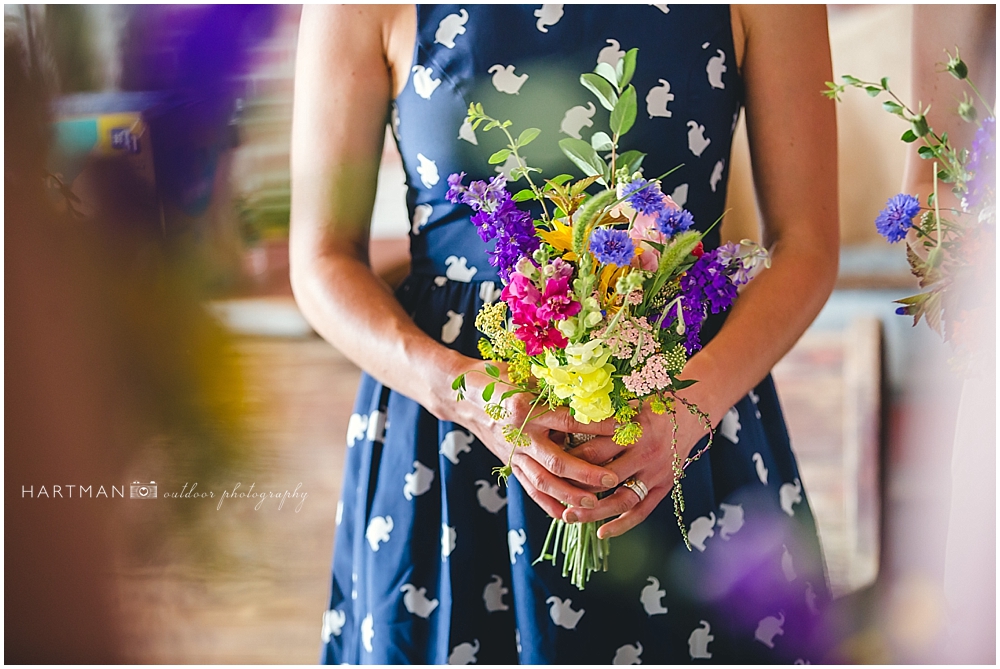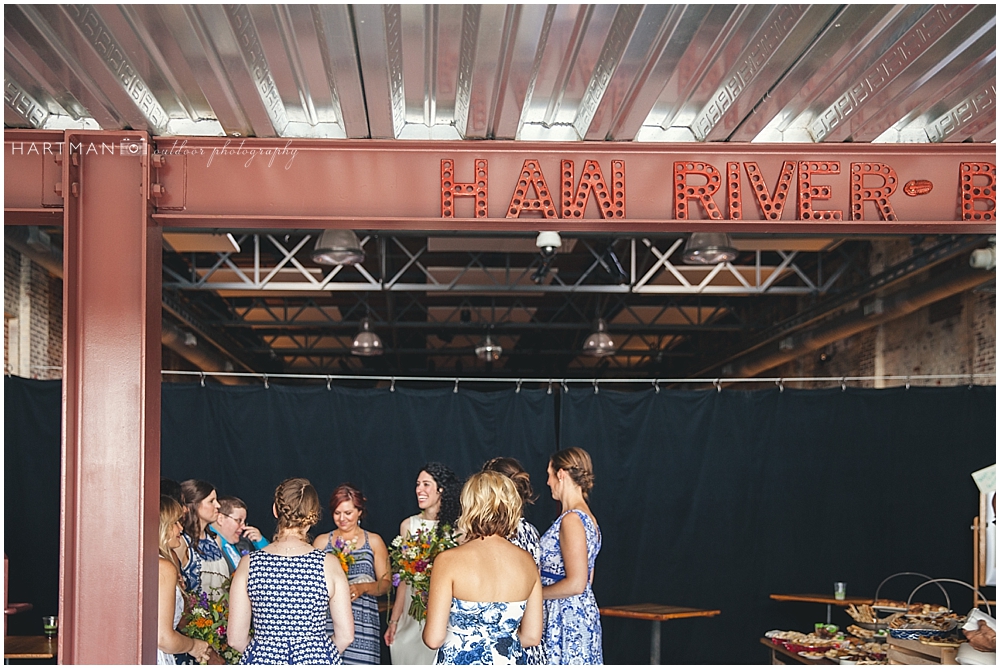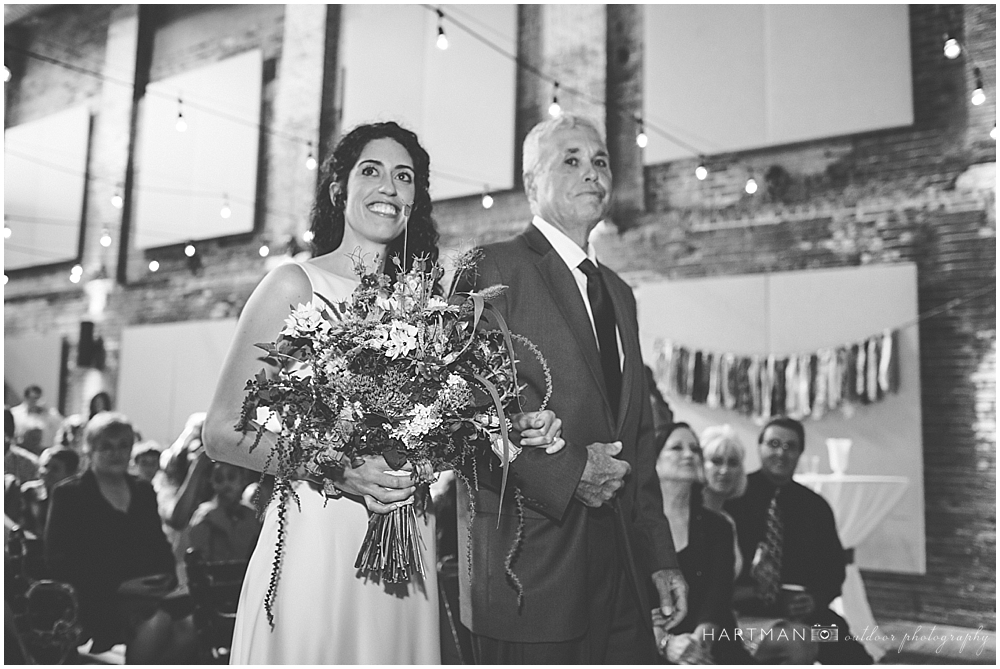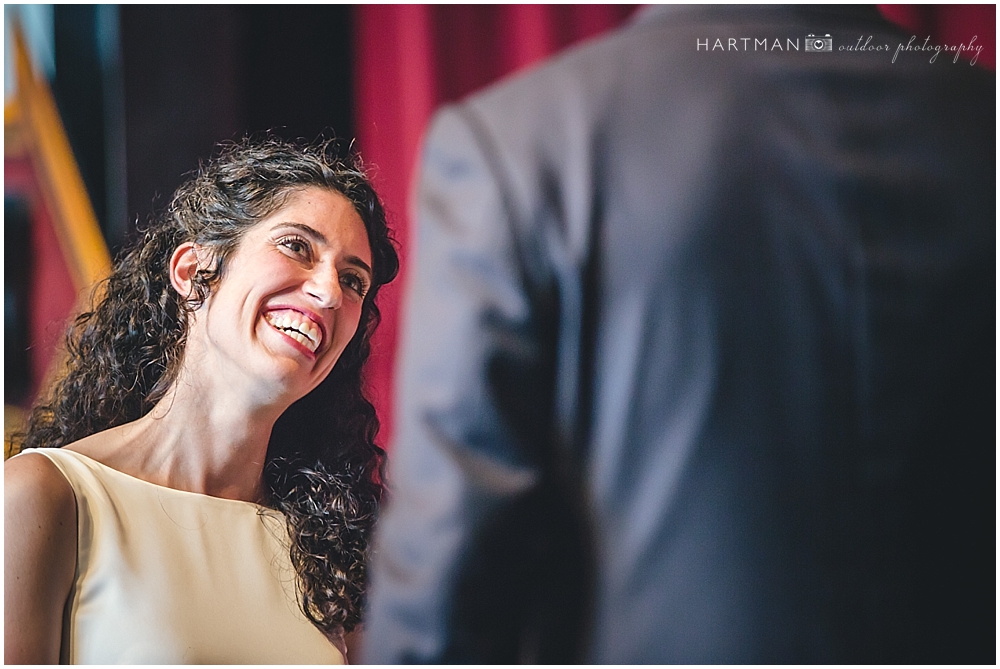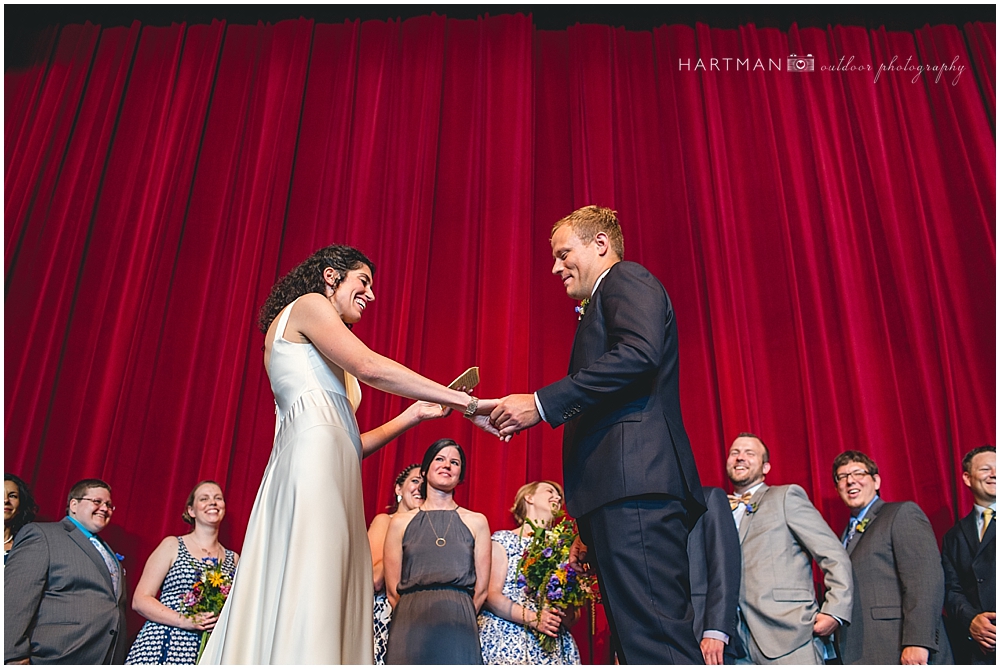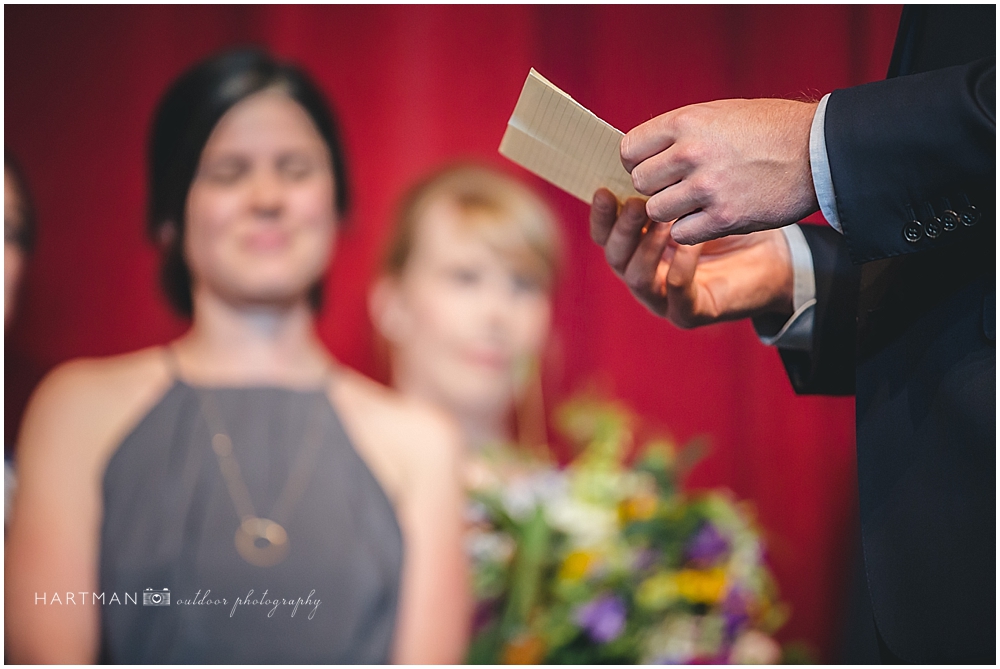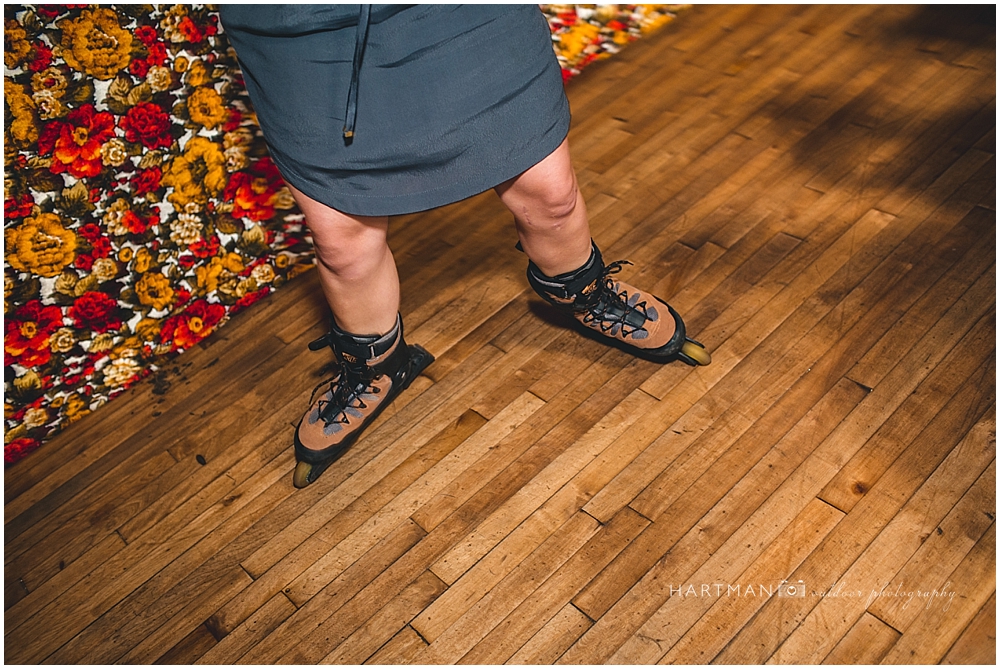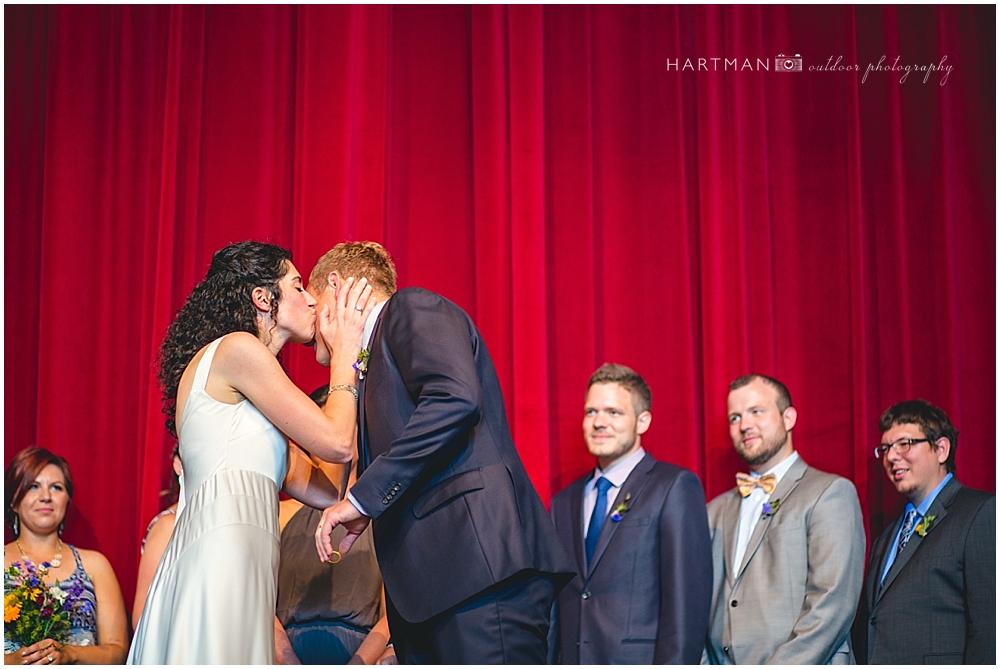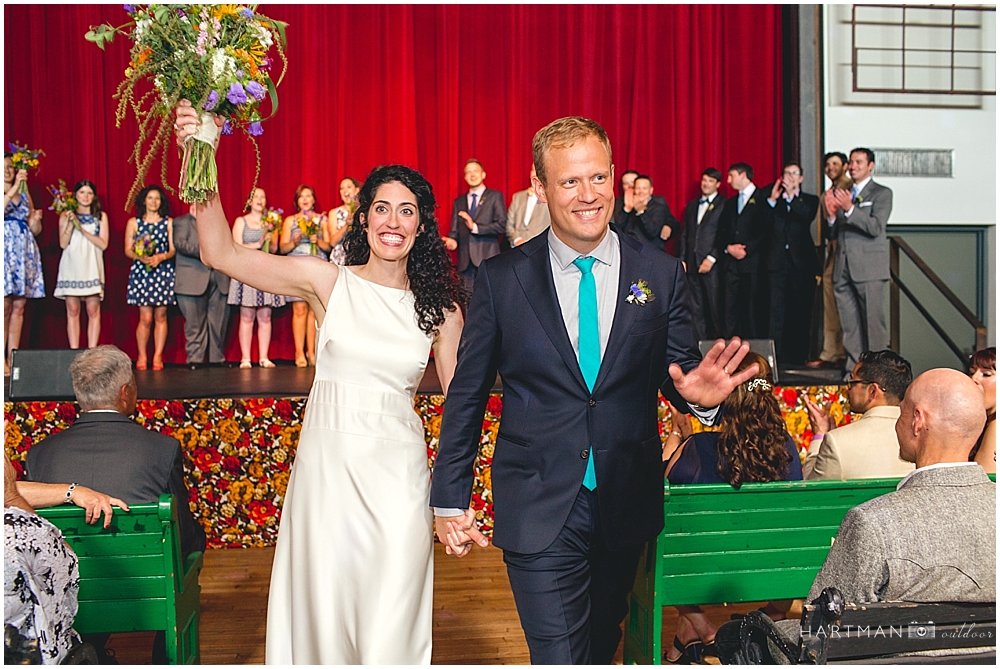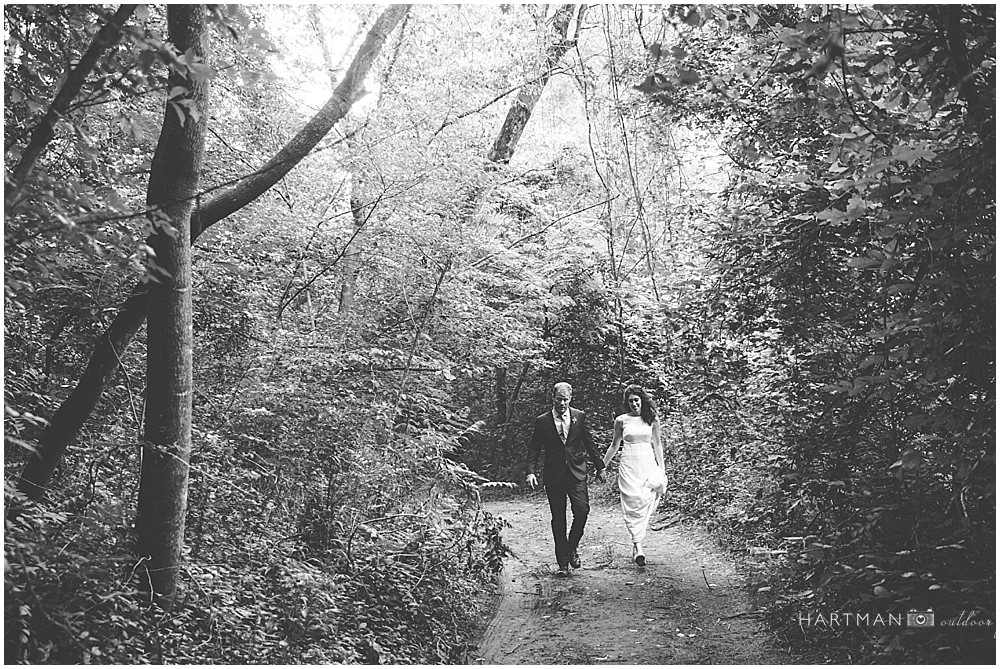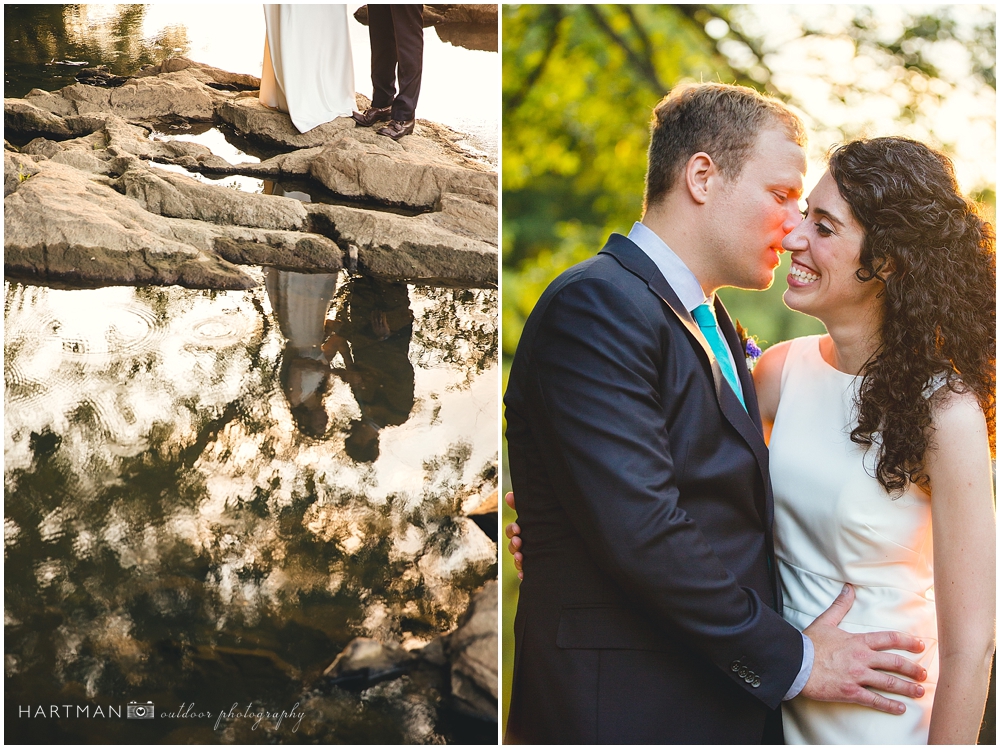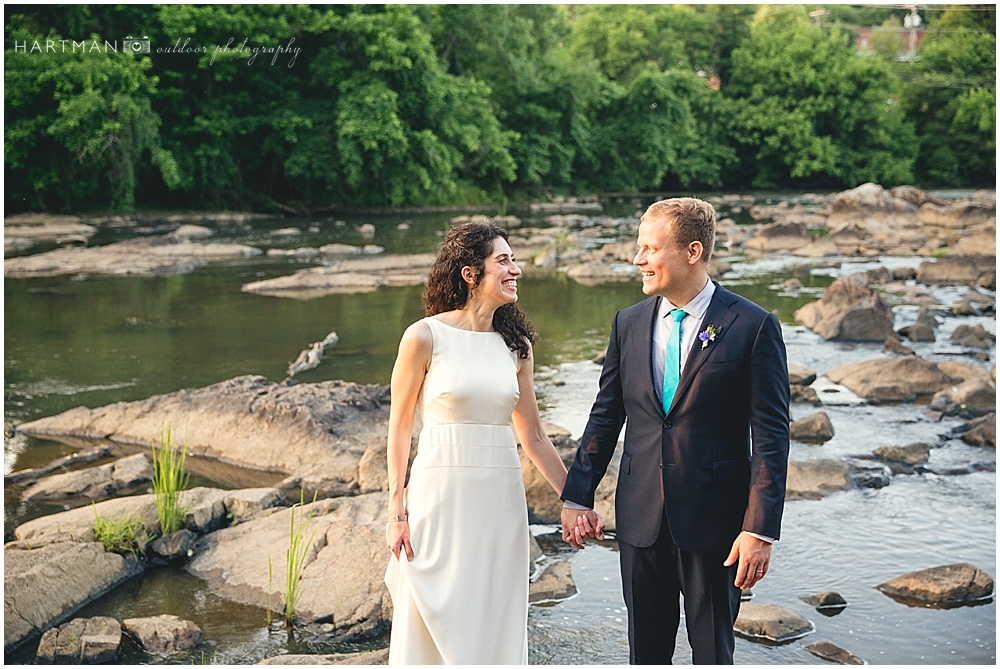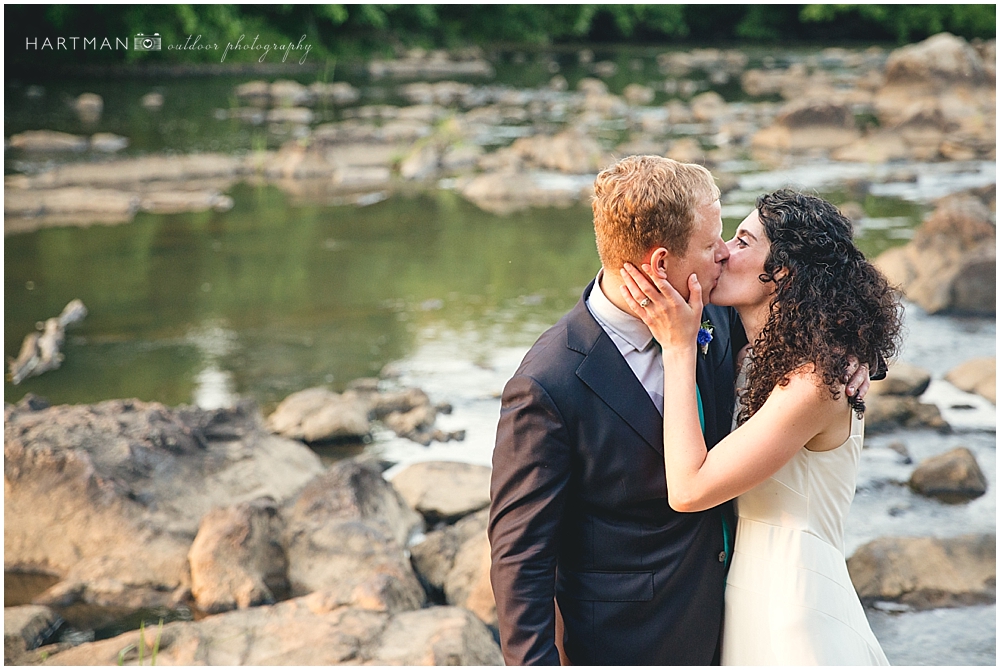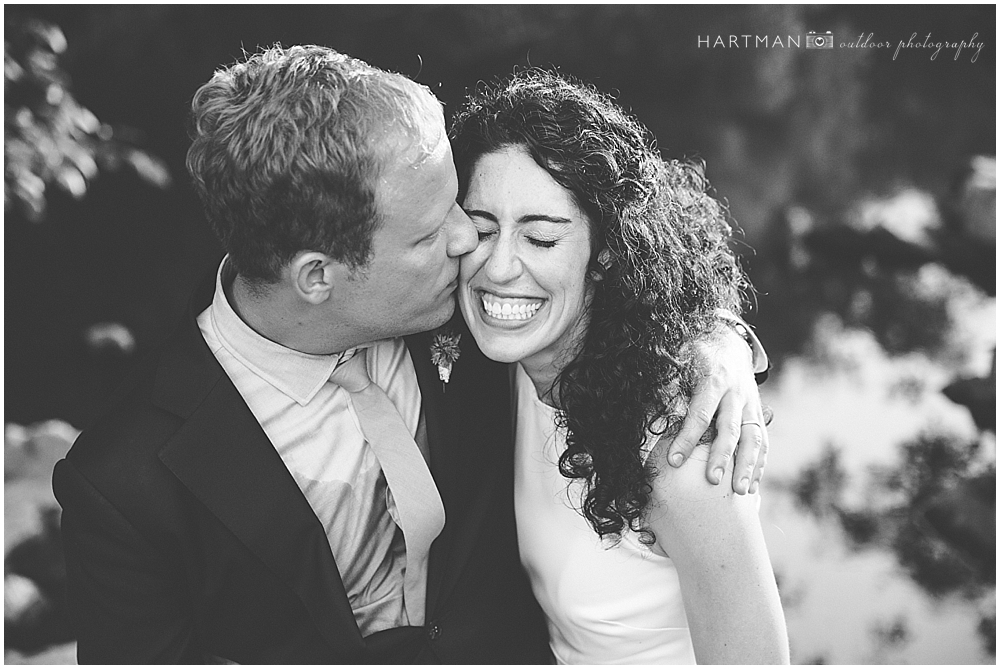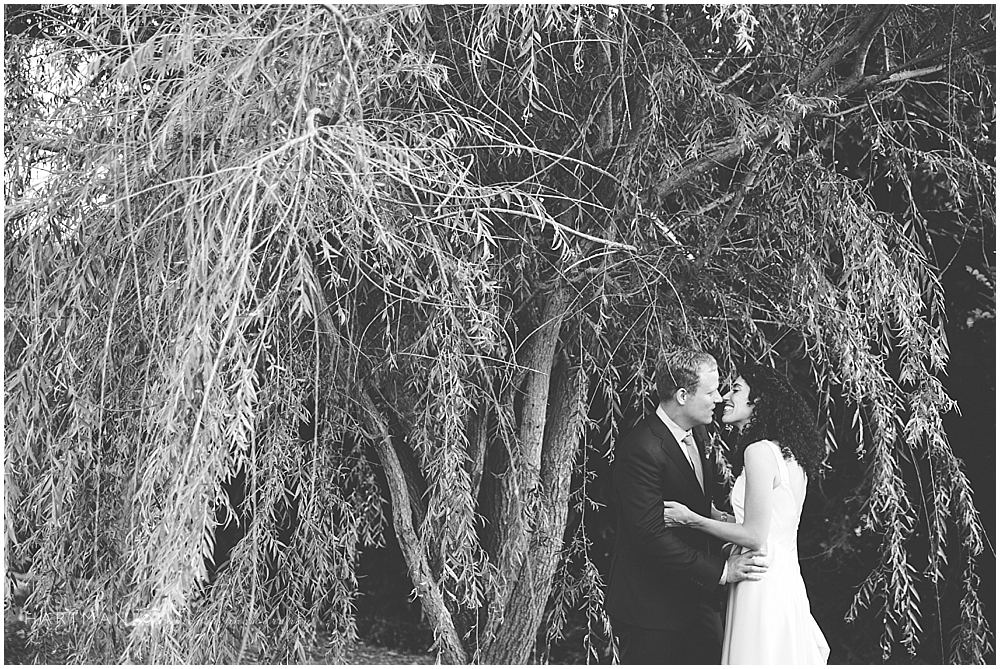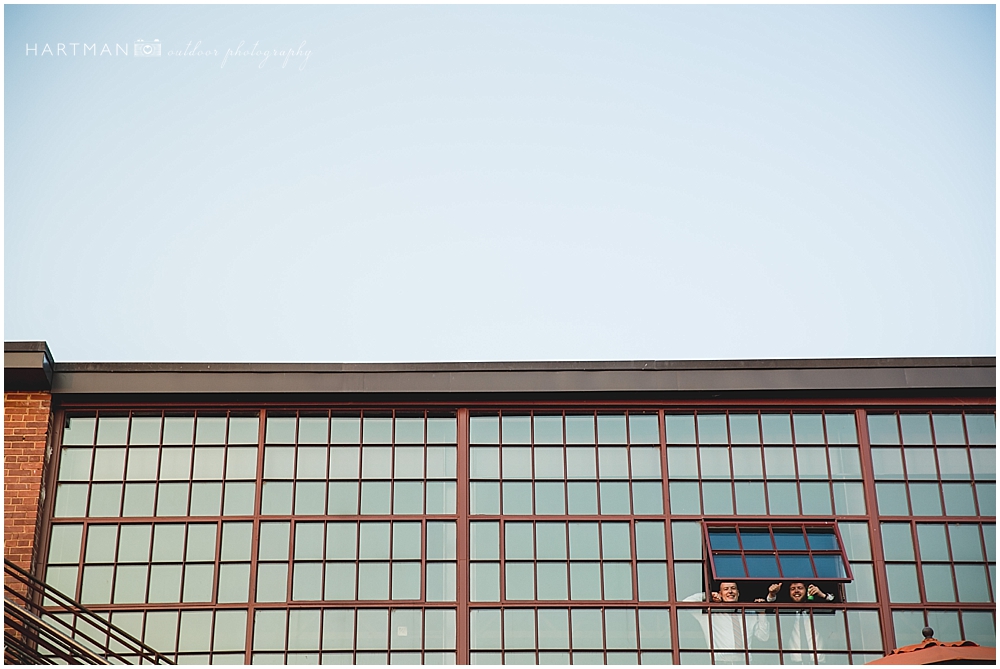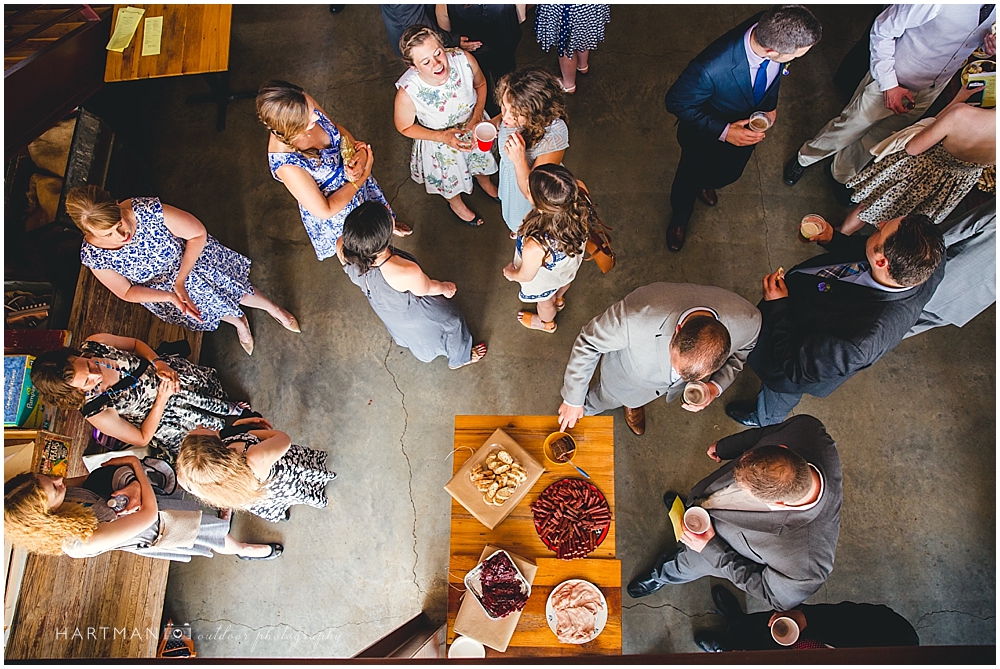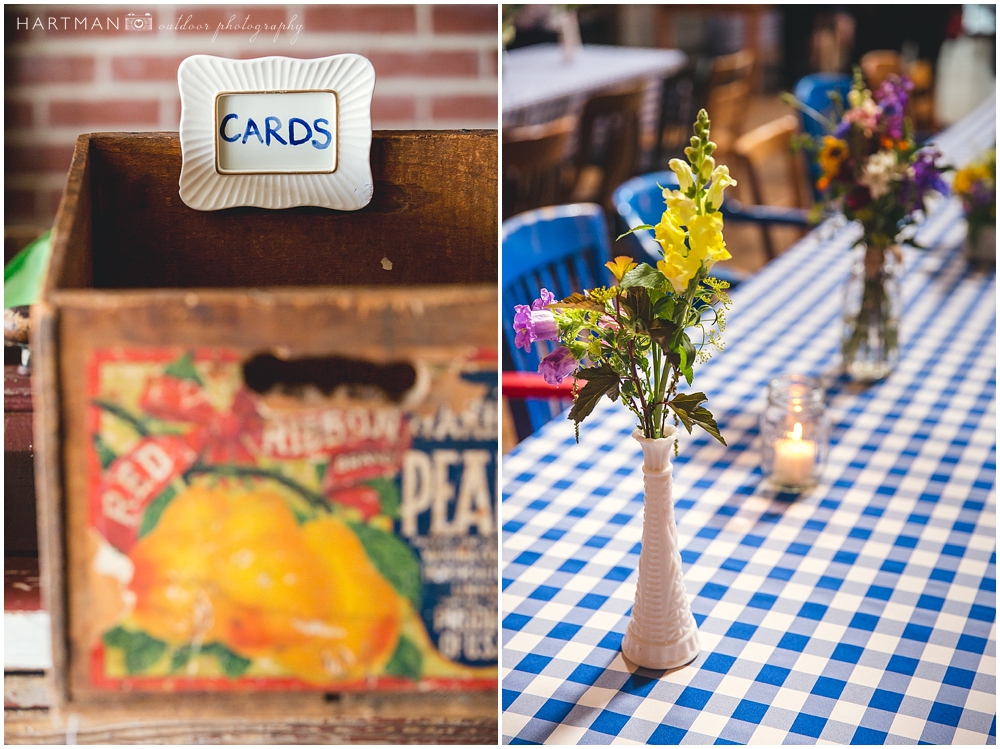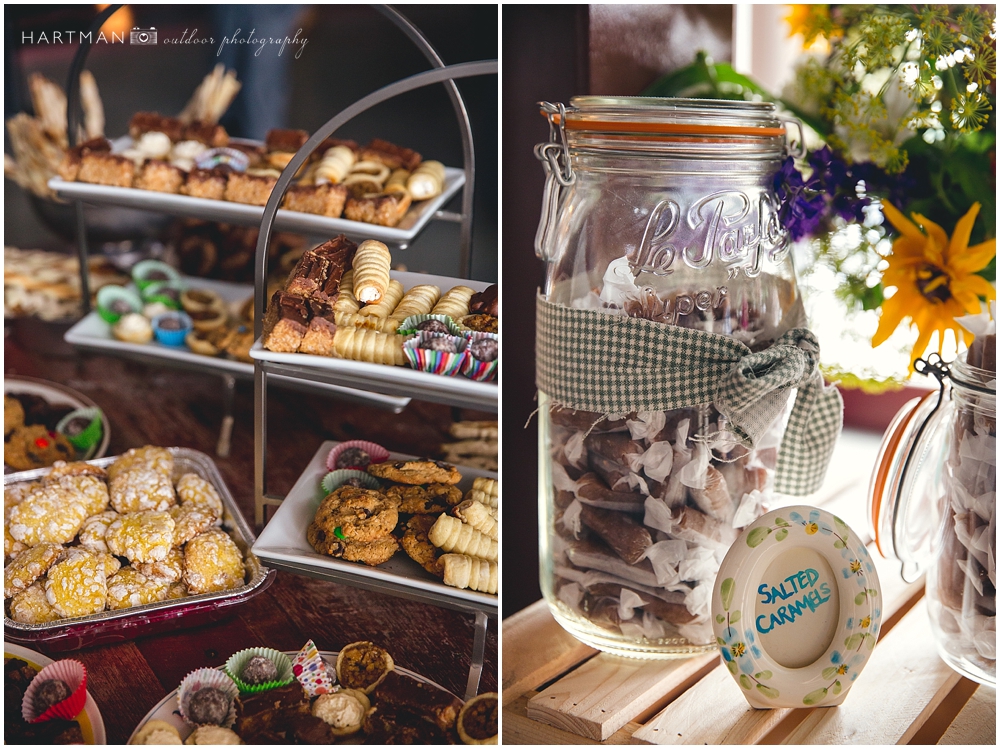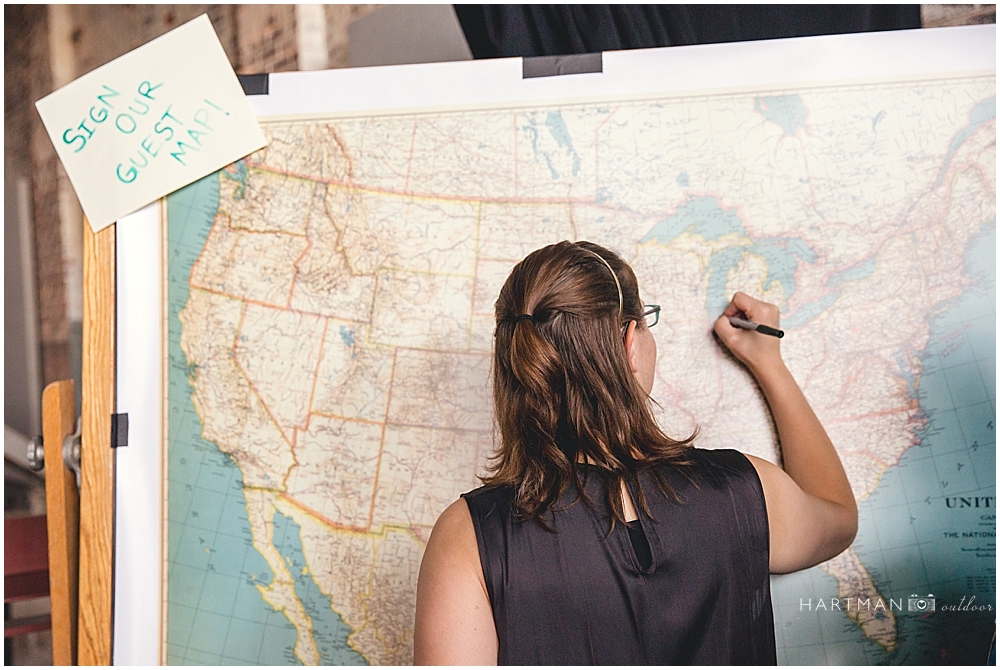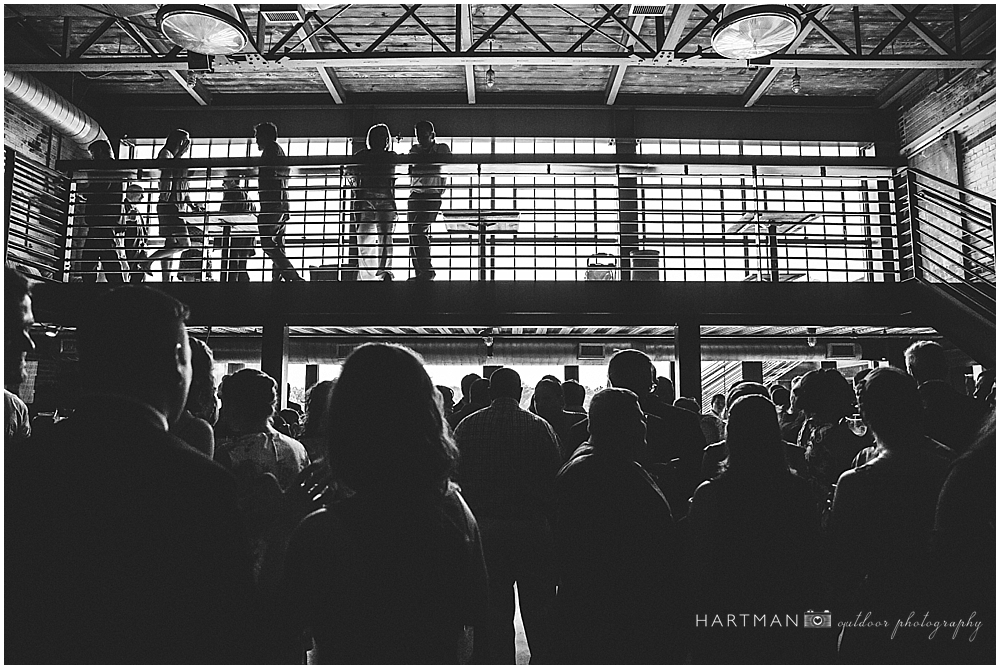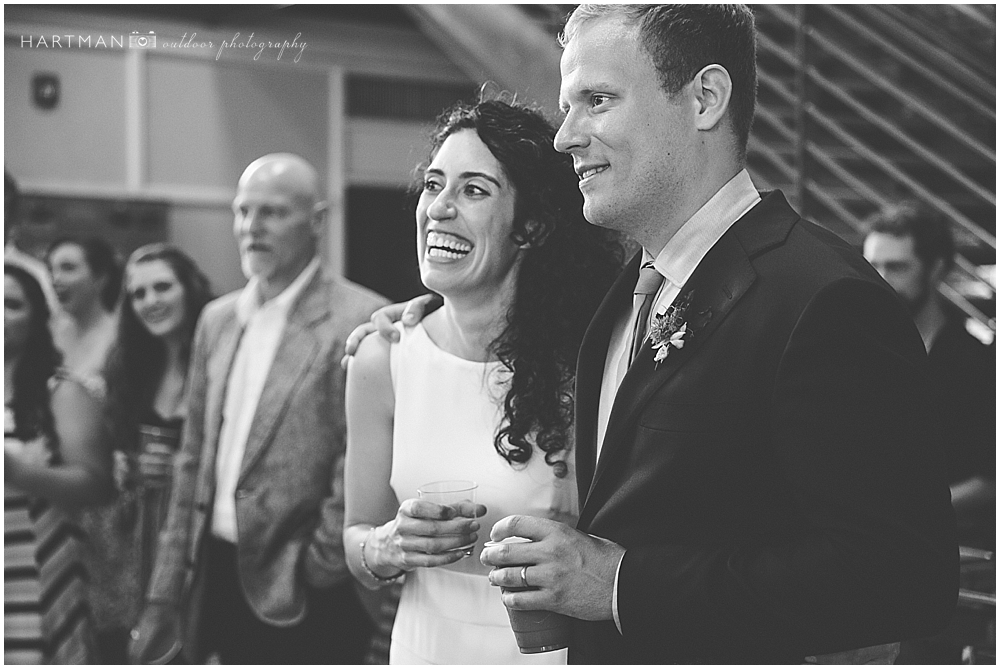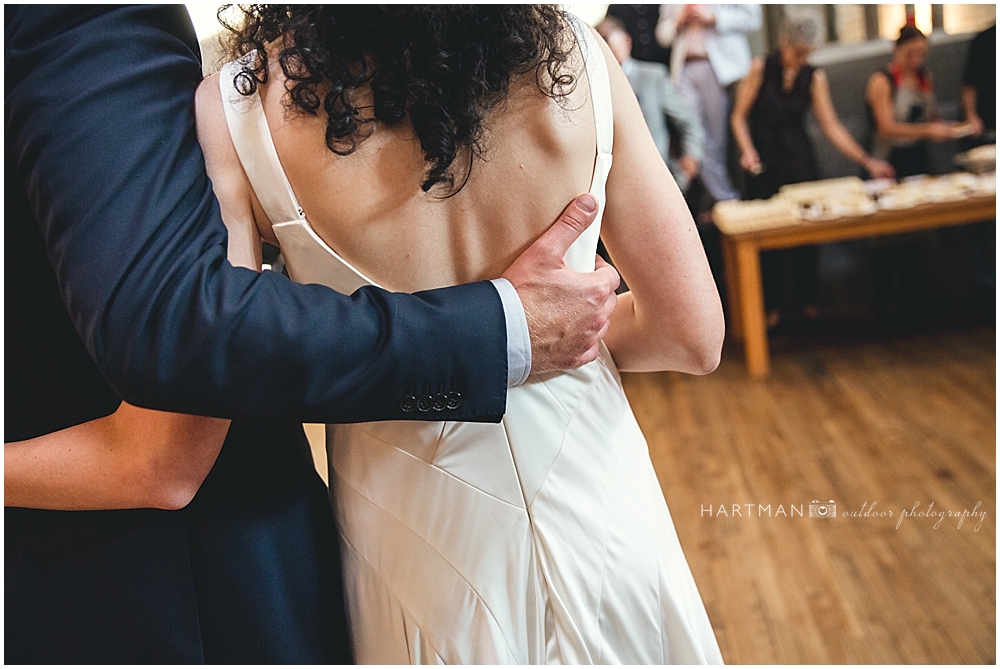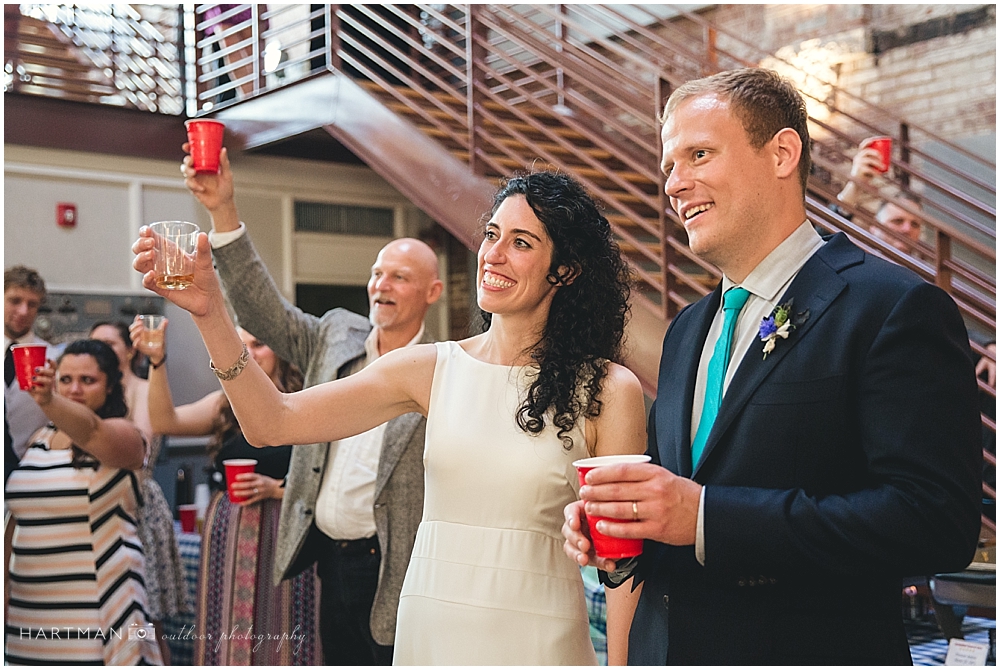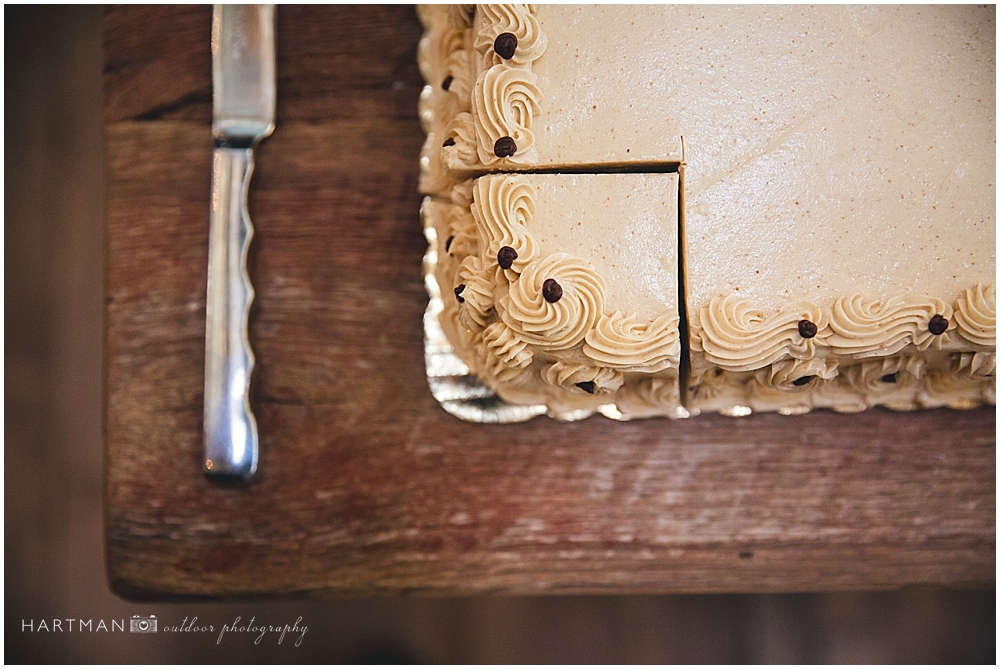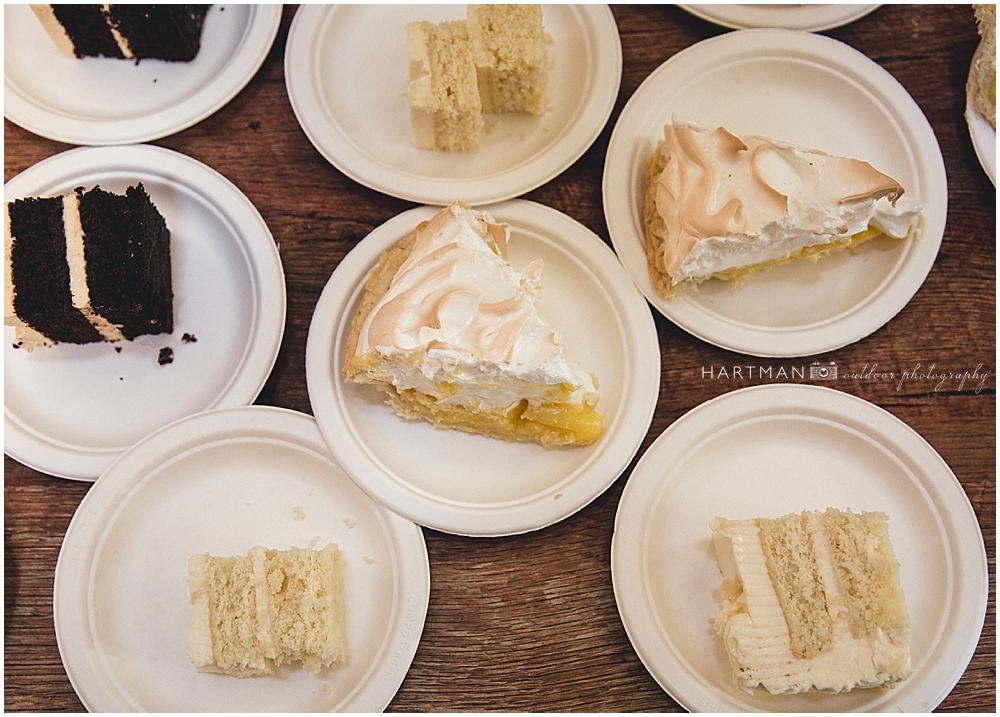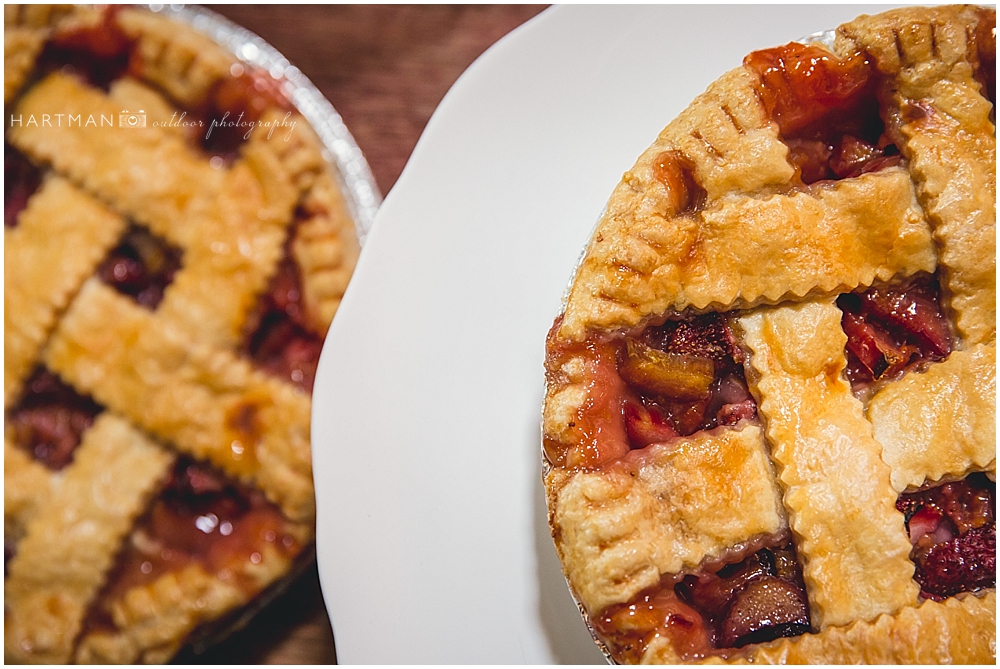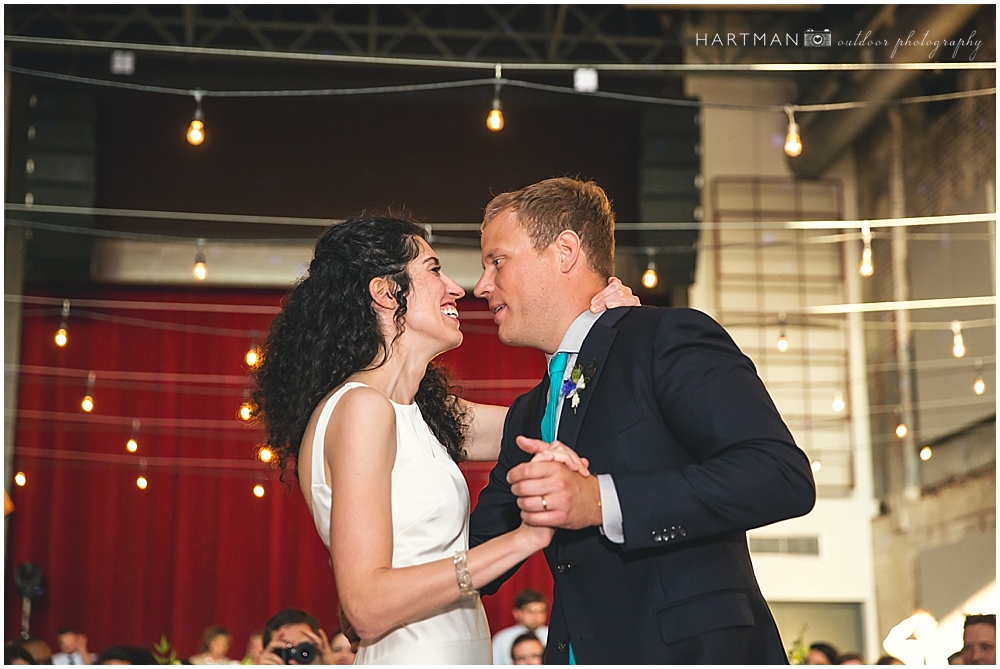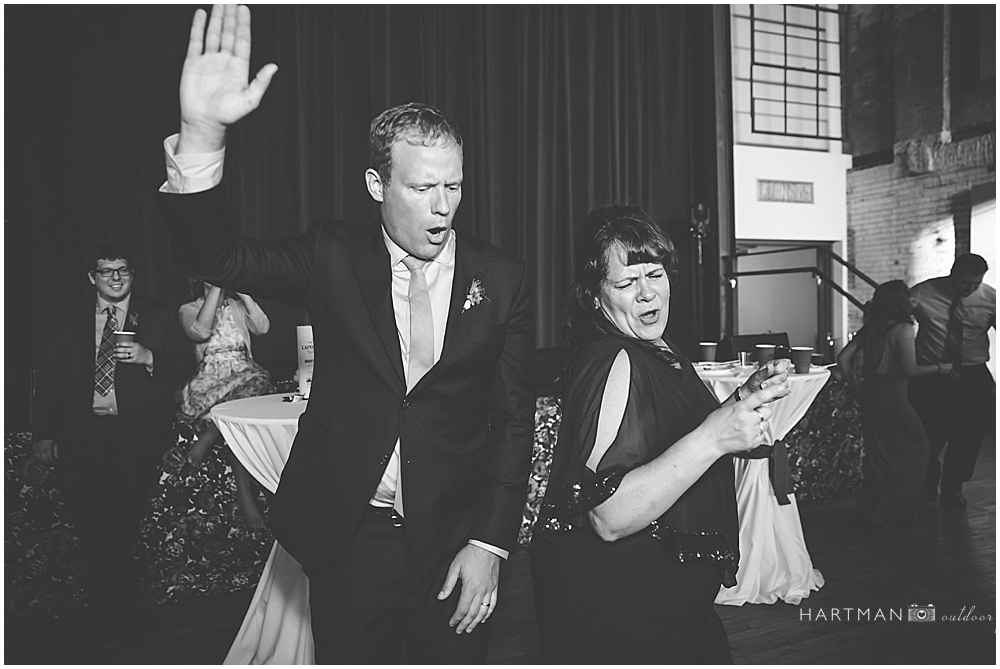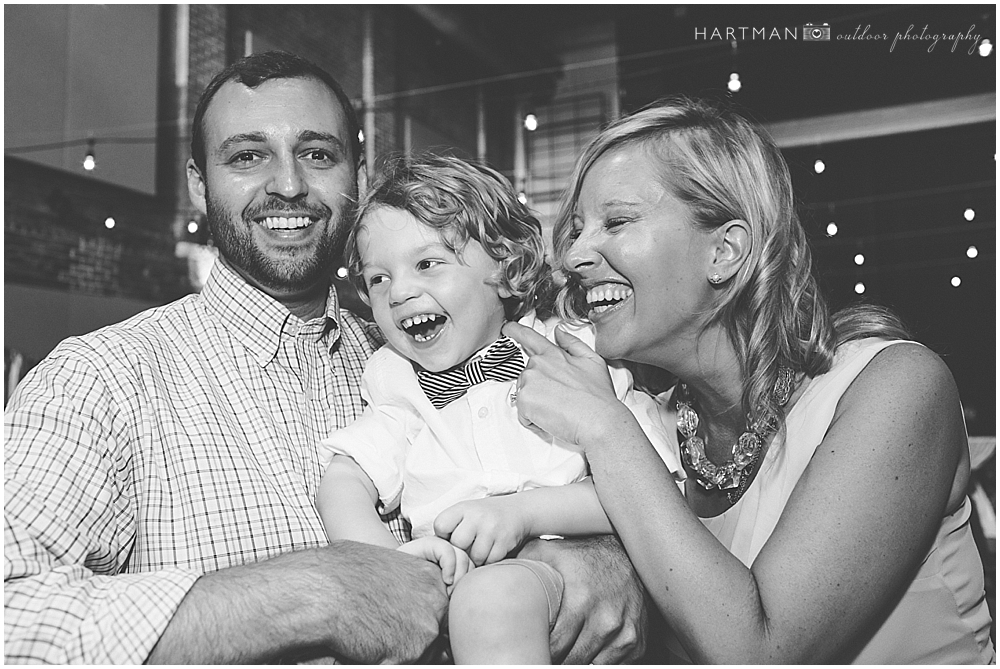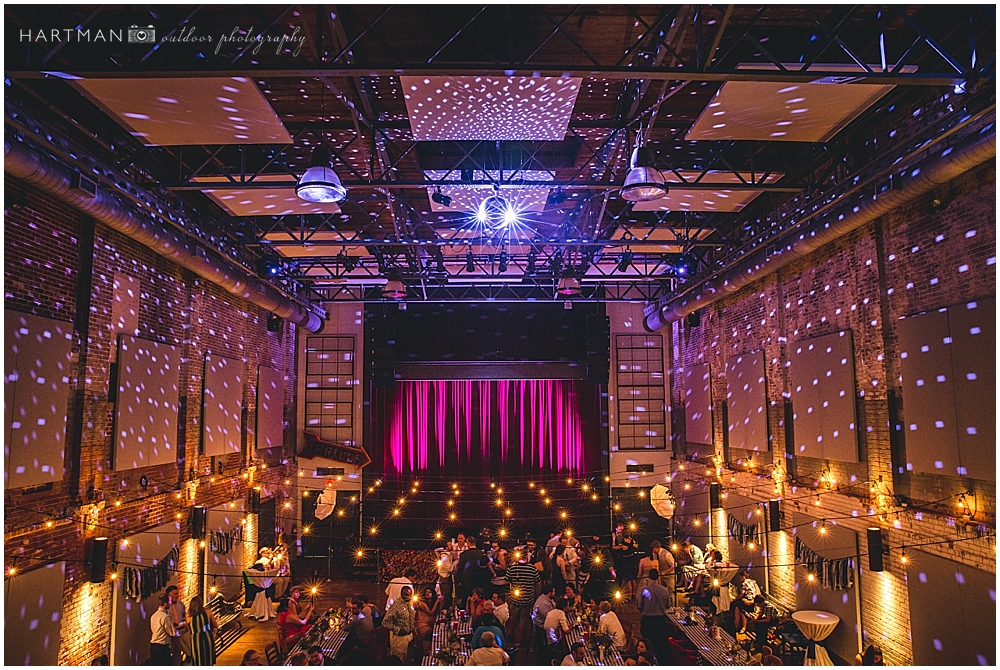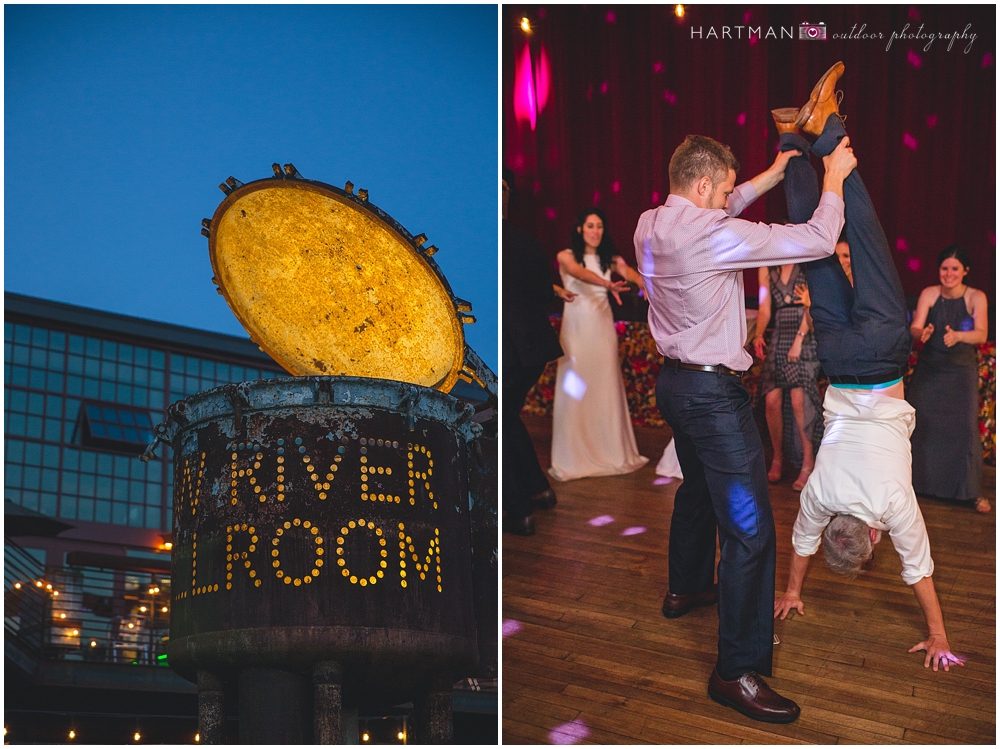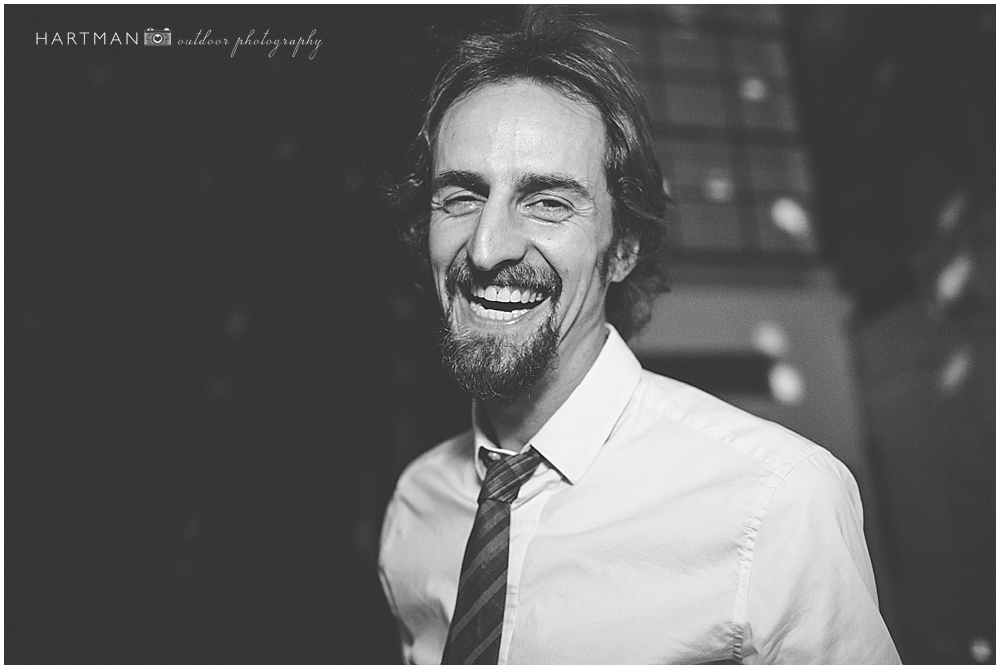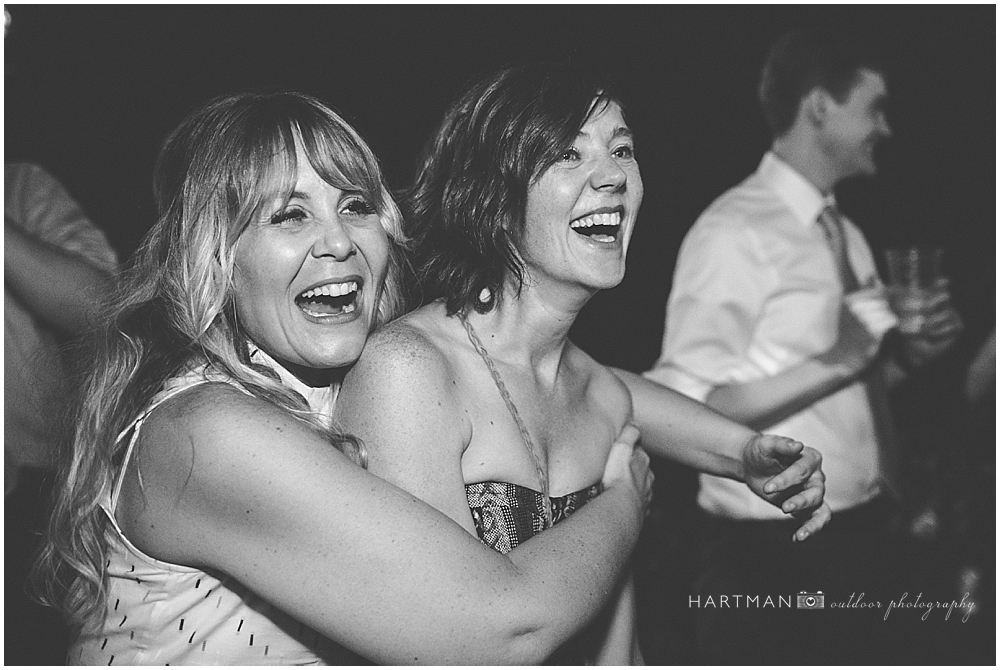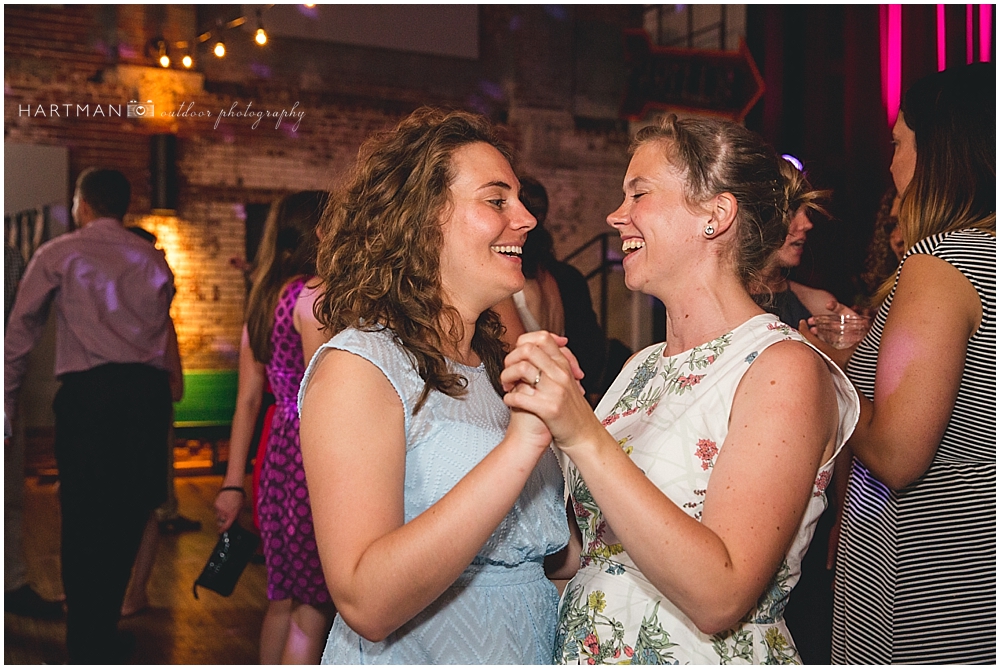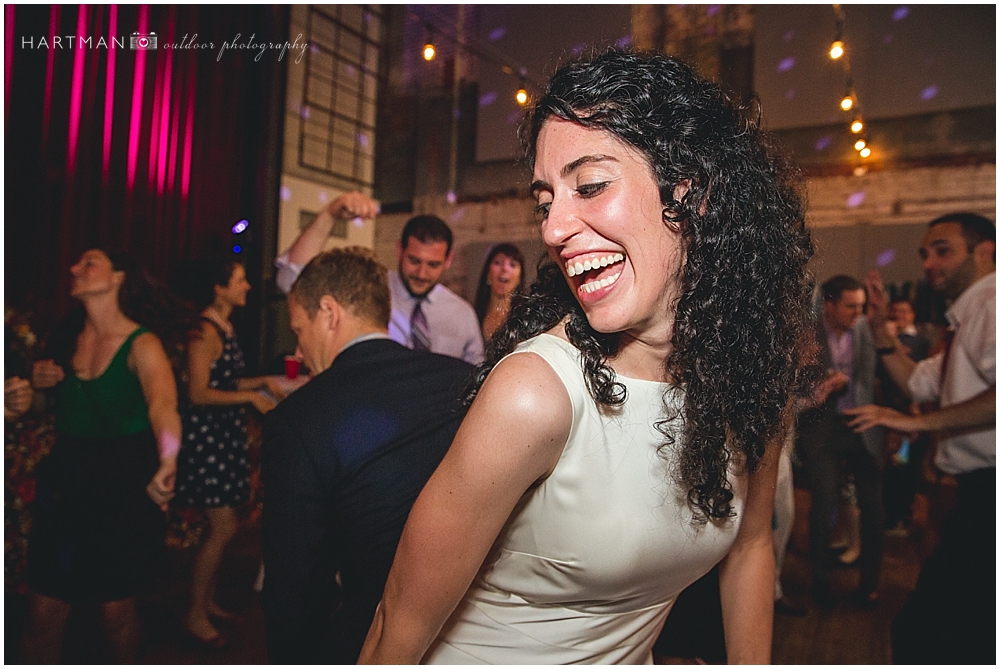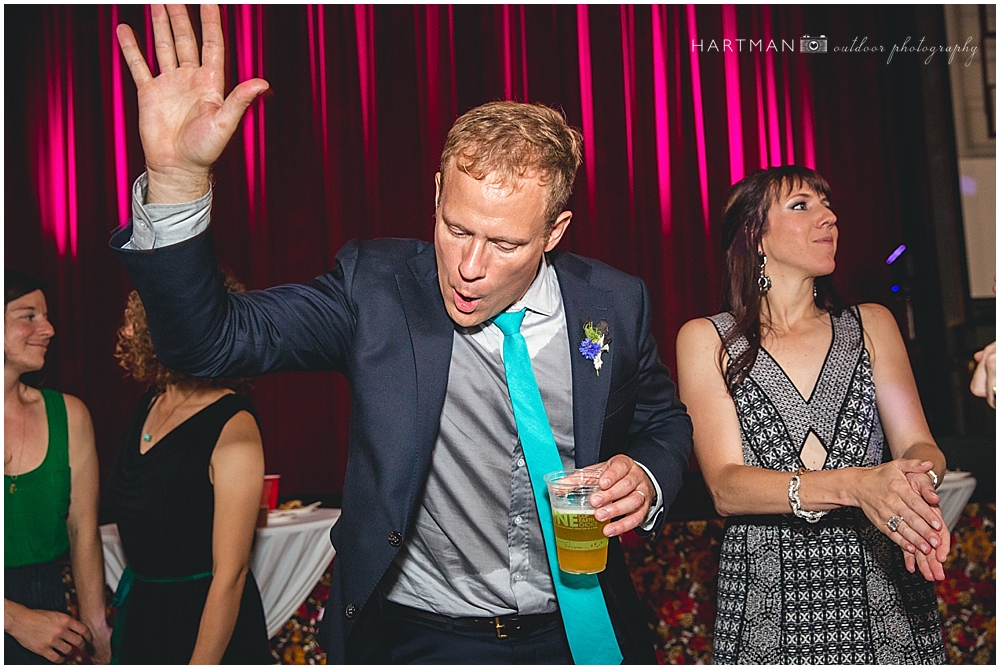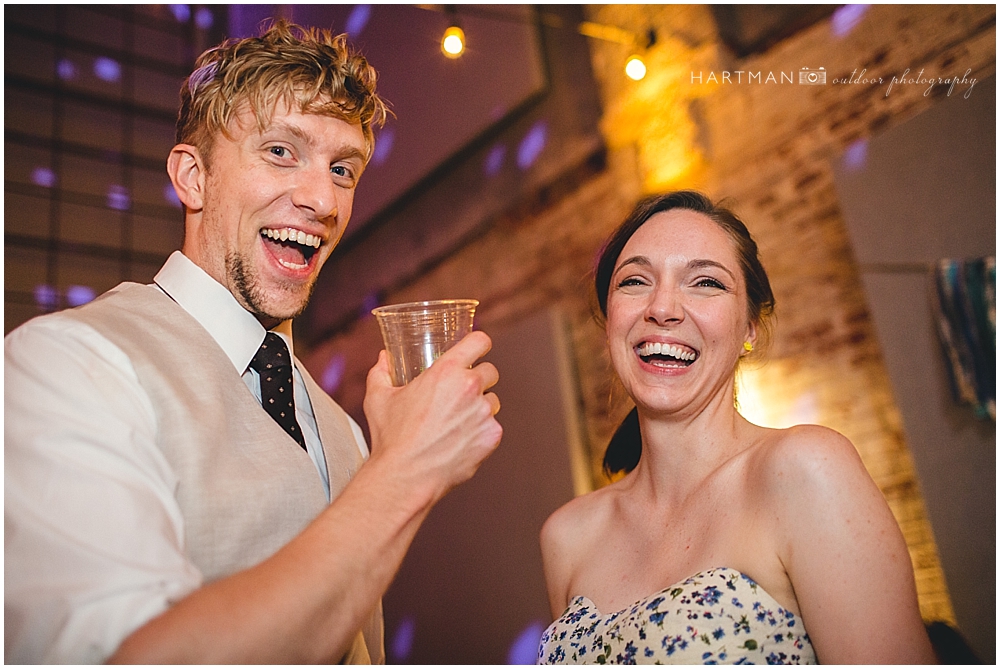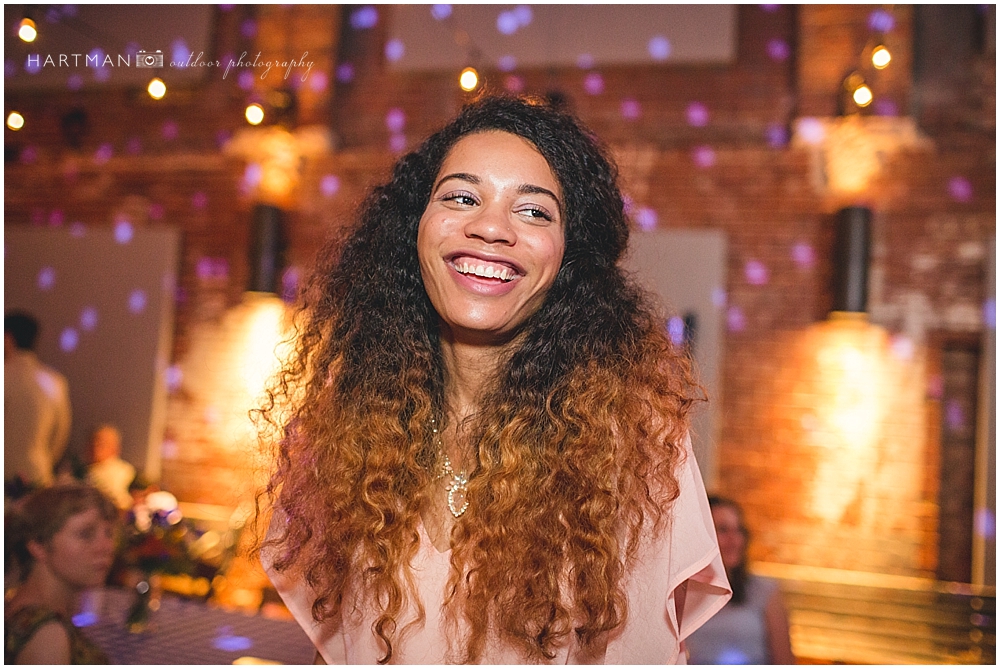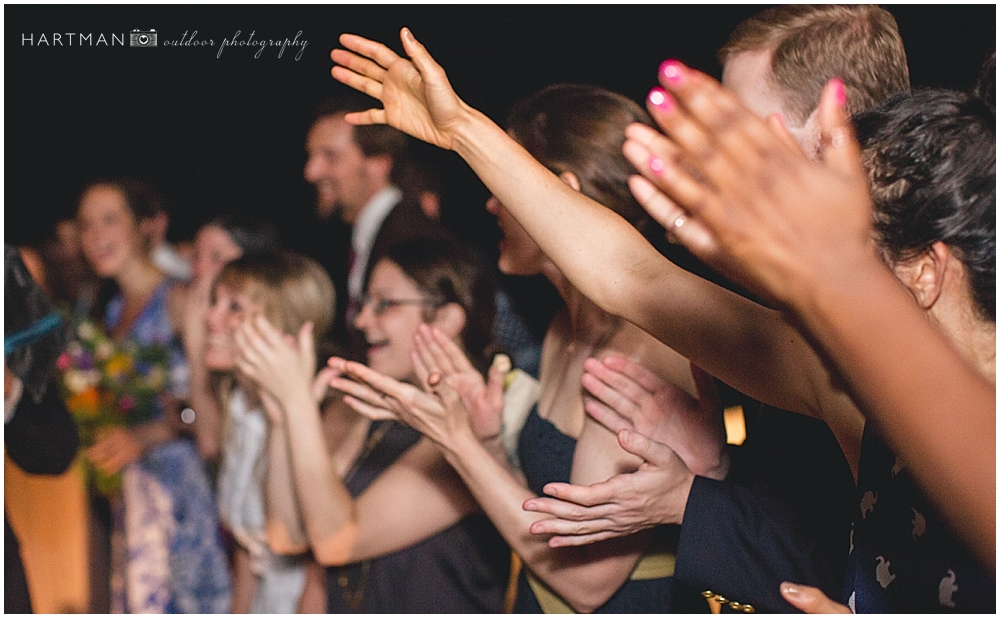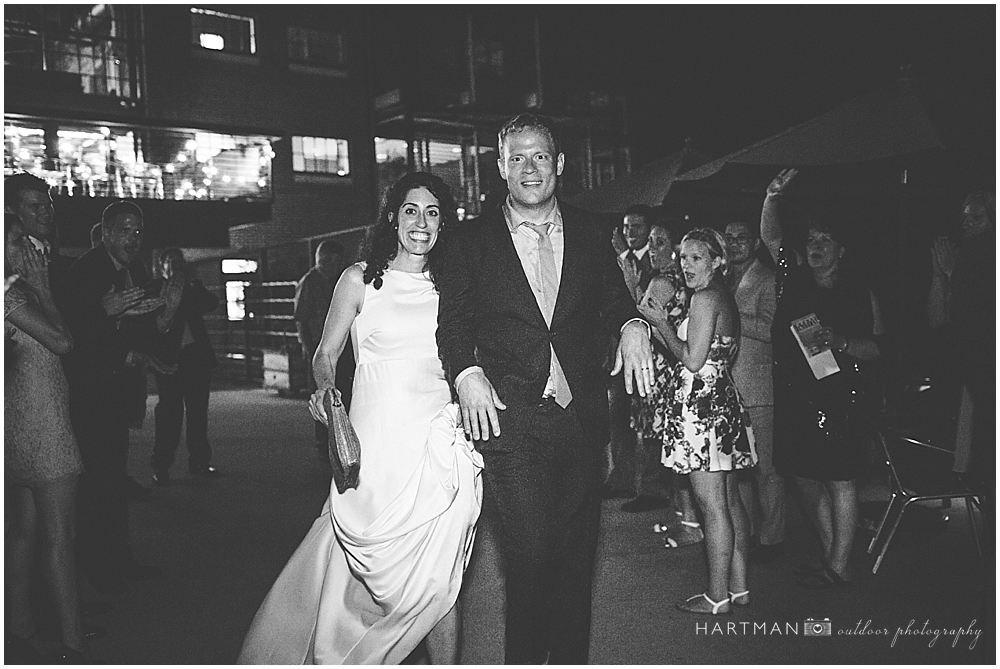 Retro sunglasses. Wildflowers. Bridesmaids dresses with elephants all over them. Meg and Sam planned a summer wedding that was sweet and original. When we met with Meg and Sam a while back, we knew their wedding was going to be great. They told us about their plans for the Haw River Ballroom and their vision for the day. But seeing it all come together was even better than we had ever imagined.
Meg and Sam are so incredibly down to earth. To them, this day was about marrying the love of their life, and spending the evening with family and friends. Meg walked down the aisle in a beautiful silk J Crew wedding dress and blue Toms. She wore an ornate gold Egyptian bracelet given to her by her grandmother and kept her gorgeous black curly hair down and natural. Sam wore a navy suit while their bridal party all wore mismatched outfits of white, blue, and gray.
For their ceremony, Meg and Sam had the Haw River Ballroom set up with mismatched chairs and benches. They hung decorative fabric over the stage for a funky rustic touch. Meg and Sam had their wedding officiated by their dear friend and opted for a "roller girl" in lieu of a ring bearer. When it was time to receive the rings, roller girl came down the aisle on her roller blades to deliver them to the couple. This was certainly a first, and we loved it!
After Meg and Sam were married, we wandered off with them outside and followed a path down to the Haw River. The day was hot, but we were blessed with gorgeous sunny weather. We hung out by the rocks and Sam shared his epic caterpiller joke with us. After sharing in a few moments with them, we set back to the Haw River Ballroom to enjoy the reception.
Perfectly fitting for their down to earth style, Meg and Sam opted for a picnic themed wedding. Tables were coverred in blue gingham cloths and topped with milk glass vases filled with wildflowers. There was a table full of various pies and delicious cakes. Then there was a giant spread of homemade cookies a family member had baked for the wedding herself. Photographing these details was a treat, and I'd be lying if I said I didn't sneak a couple cookies myself ( so tasty!). Meg and Sam danced the rest of the night away to a playlist Sam crafted himself. At the end of the night, these two were cheered off through a clap line.
Meg and Sam, it was such a treat to share in this wonderful day with you. We hope the rest of your lives are every bit as beautiful and authentic as the day you were married. Thank you so much for choosing us as your wedding photographers~ Josh and Shelley Hartman, Raleigh-Durham Wedding Photographers