Asheville Engagement Photographer Captures Gorgeous Waterfall Session
in Western North Carolina
Written and Photographed by Shelley Hartman of Hartman Outdoor Photography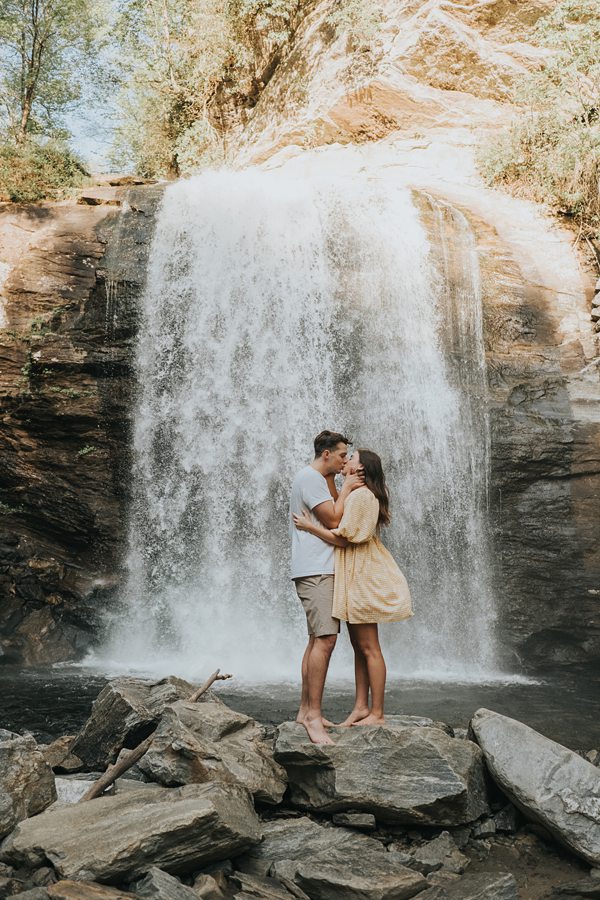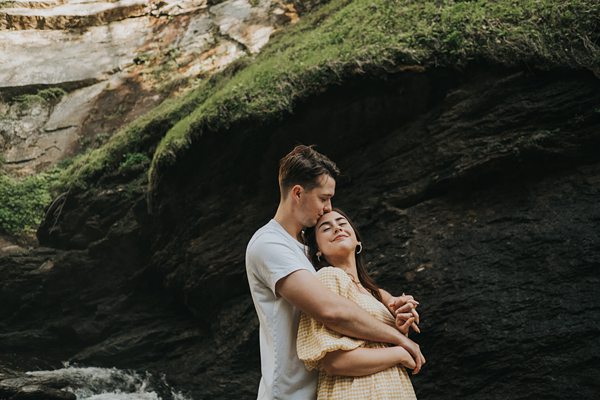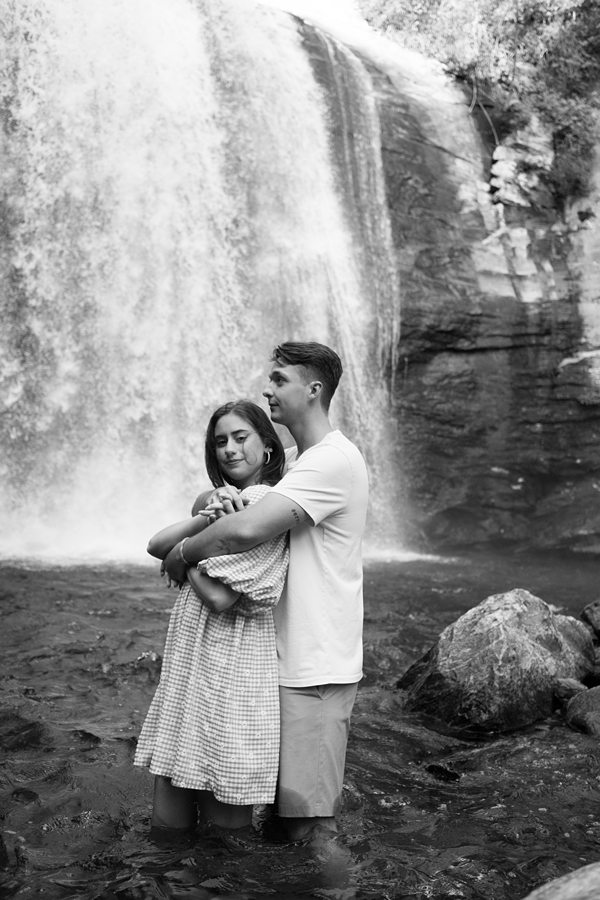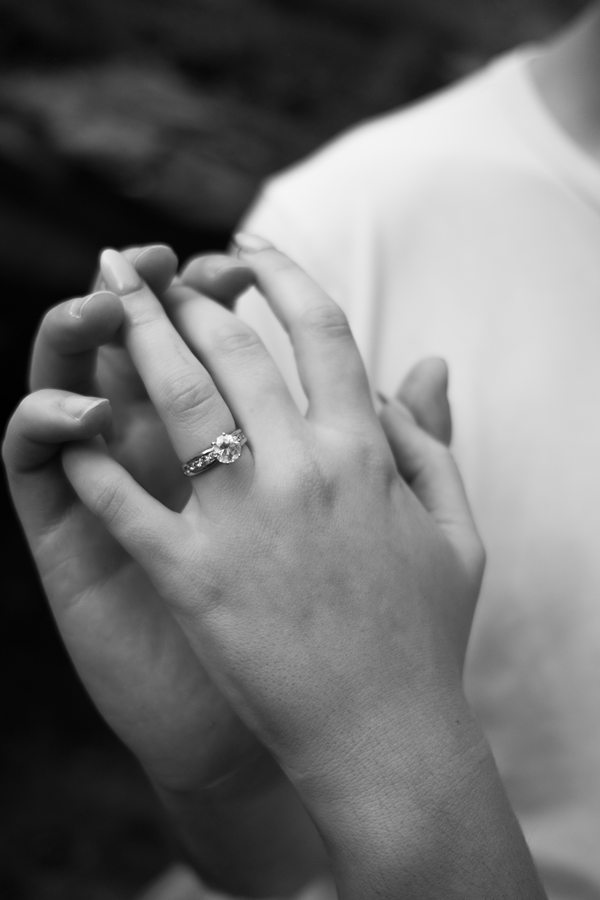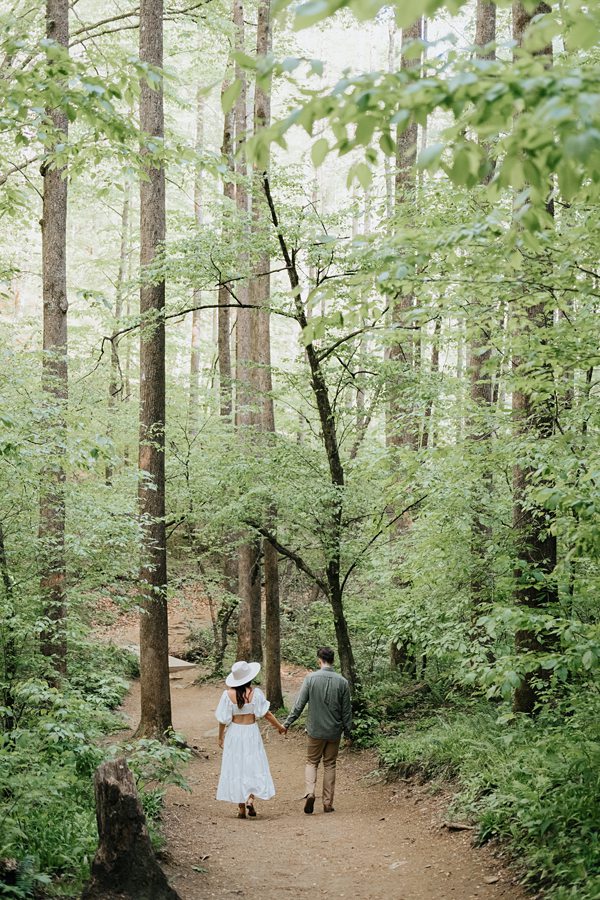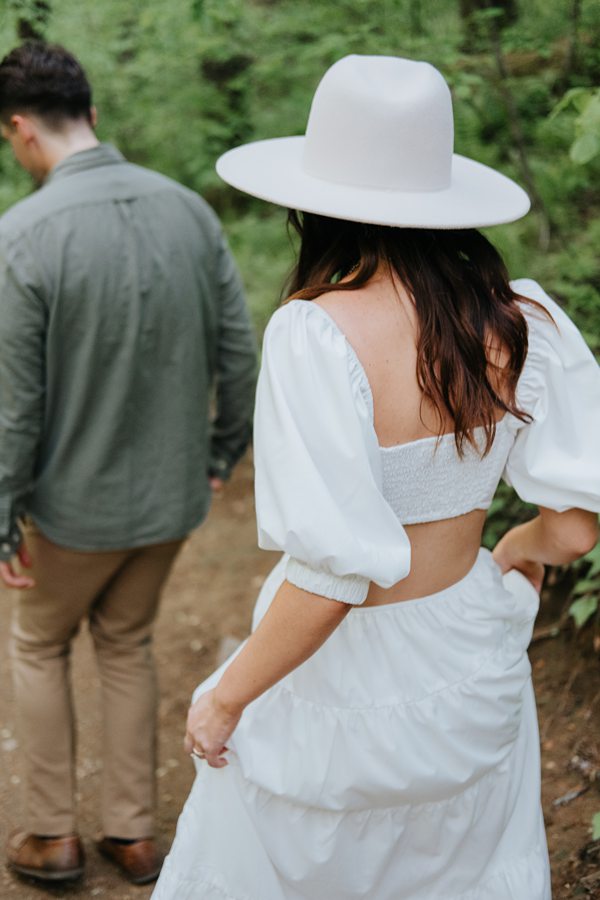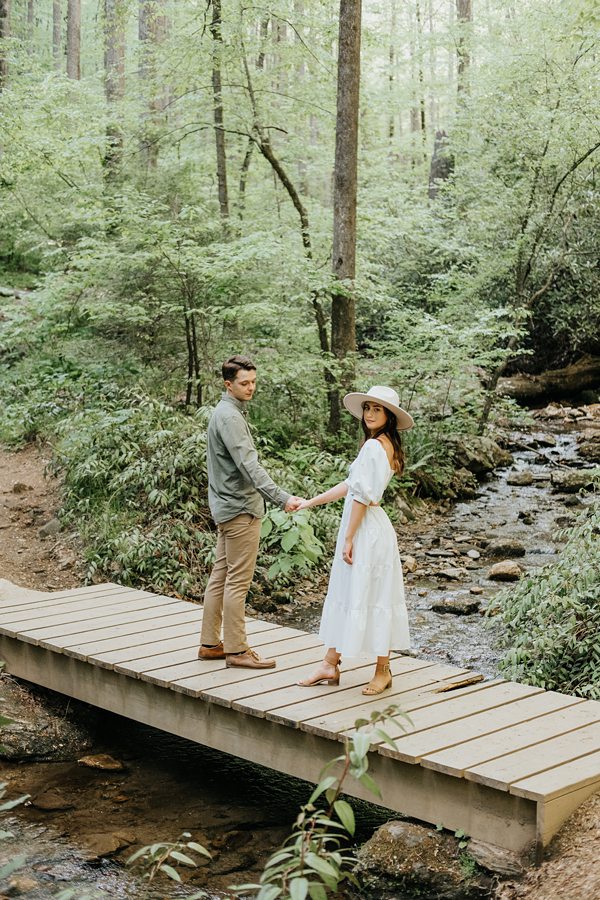 Asheville Engagement Photographer Captures Gorgeous Waterfall Session in Western NC
It was so lovely to be able to meet up with Julie and Garret for their Asheville engagement session this spring. These two traveled to North Carolina all the way from Kentucky after taking a nice detour south to Disneyworld for a vacation.
Photographing the Couple's Wedding and Engagement Session
Julie and Garret had booked me as their wedding photographer for their wedding this summer. They'll be getting married at the Vineyards at Betty's Creek with Planner Lucky Day Events and chose one of my packages which includes an engagement session. This is a gorgeous venue located just a short ways outside of Asheville. I'm not always able to meet with couples before their wedding, but I do love it when I get that opportunity.
Waterfall Paradise Located Just Outside of Asheville, NC
Julie and Garret loved the idea of waterfalls for their engagement session. So, I suggested one of my favorite spots in North Carolina. This spot is about an hour outside of Asheville, in a beautiful town called Brevard. The area hosts several waterfalls, along with gorgeous creeks, and rivers stocked with trout. The outdoor areas are just gorgeous, as you can see. But if you have time to stick around, the downtown area is adorable too.
I do just love this area! That powerful waterfall seen in the first photo is so majestic. And as you can see, the surrounding areas are lush with moss and vegetation. Getting to the waterfalls also requires a bit of a hike sometimes. But the surrounding forest is also so pretty for pictures!
Thank you so much for reading and I hope you enjoy the photos of this engagement session.
CONTACT ME BELOW FOR YOUR OWN SESSION OR WEDDING
If you are interested in contacting me about photographing your own wedding, elopement, or engagement session, please reach out. The best way to get in touch is through my contact form HERE.
I can't wait to learn all about your plans!
Shelley Hartman