Door County, Wisconsin | Cabin & Kayaking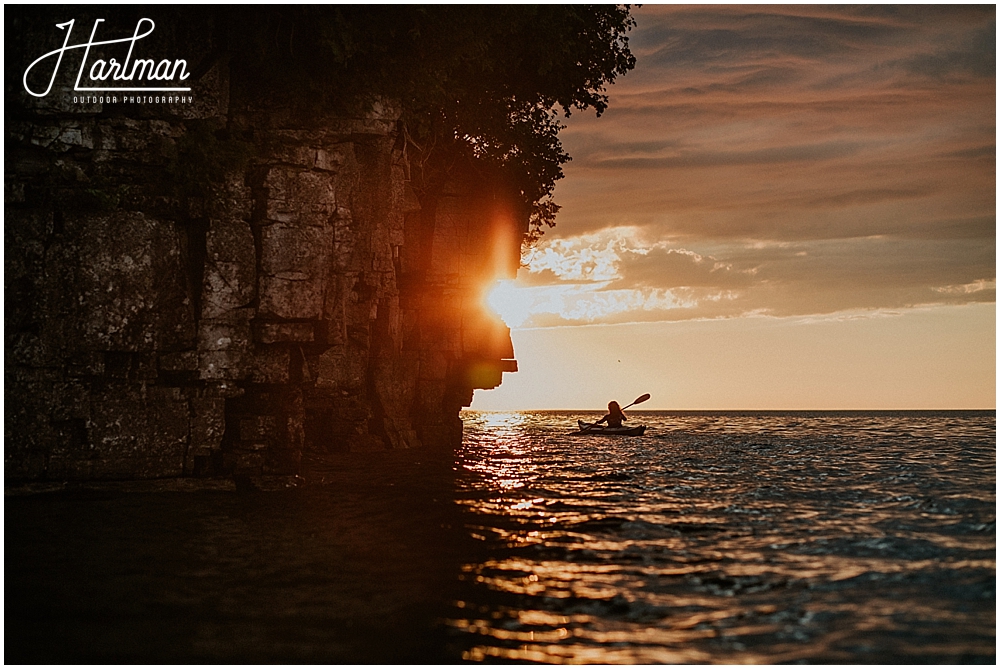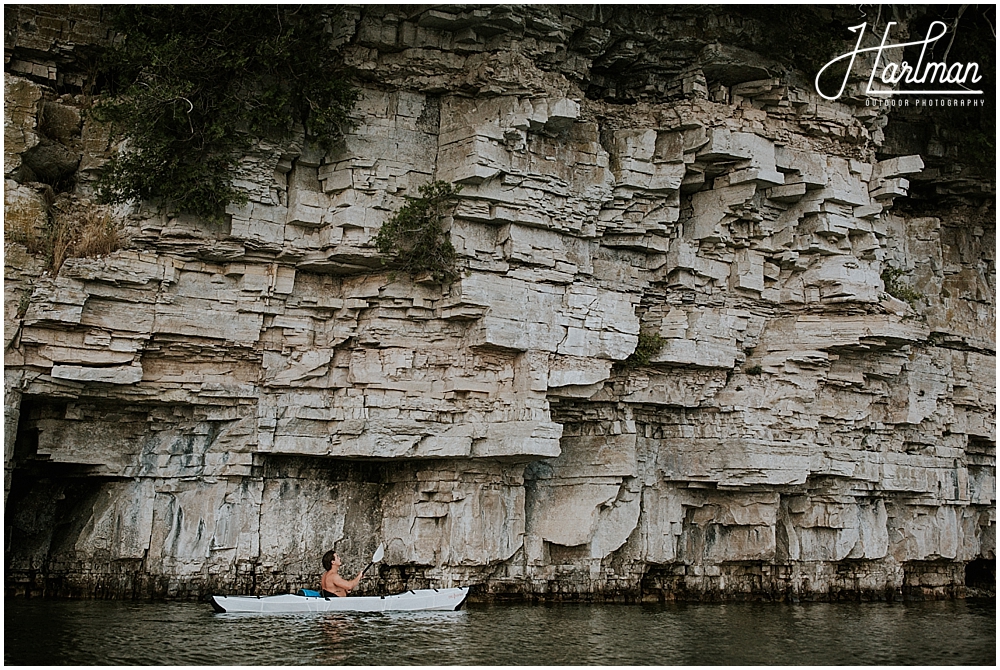 You guys might be sick of me going on about how much we love Door County at this point, but alas, here is my last post for a little while. We frequently travel up to this lovely peninsula in Wisconsin to enjoy lake life at our family Cabin in Ellison Bay. The cabin is situated in a bluff overlooking Green Bay and we have a little staircase/mining elevator that takes us right down to the rocky beach. The water on this visit was perfectly refreshing for swimming in the lake.
Coming to the cabin is a treat for all of our senses. We listen to the wind and the lake, take in the views from the back deck, and smell the wonderful scent of the cedar inside the cabin. The entire interior of the cabin is built of cedar and the smell is really refreshing. Aside from the rustic decor, it honestly might be my favorite thing about the cabin.
While up in Door County this summer, we photographed a couples session in Ellison Bay, went biking through Peninsula State Park in Fish Creek, stopped at my favorite shops in Sister Bay, visited the adorable Boynton chapel at Bjorklunden in Baileys Harbor, and enjoyed the great food in Ephriam. Of course there were also plenty of vineyard stops and roadside cherry shop stops thrown in between all of those things. However, one of our favorite things on this last visit was being able to kayak around the bay.
Josh and I brought our own kayaks up to Door County. They are made by a company called Oru and fold to fit nicely in the back of our truck. They are a godsend in this tiny lifestyle of ours. Josh unfolded the kayaks and carried them down to the small dock at the base of the bluff at our cabin. We headed out for a sunset paddle along the bluffs and enjoyed some scenery that isn't accessible by foot. The sunset was gorgeous! We had high hopes of paddling all the way to the Sister Bay marina, but soon figured out that was impossible with the amount of daylight we had left and the amount of ground to cover in the growing waves. We pulled our kayaks up at the Ellison Bay public beach to call it a night and had my step dad pick us up. Then we took a long hot shower and enjoyed a glass of wine on the porch looking up at the stars.
Thanks for reading! Shelley + Josh Hartman, Door County, WI + Destination Wedding Photographers