Sample Wedding Day Timeline with First Look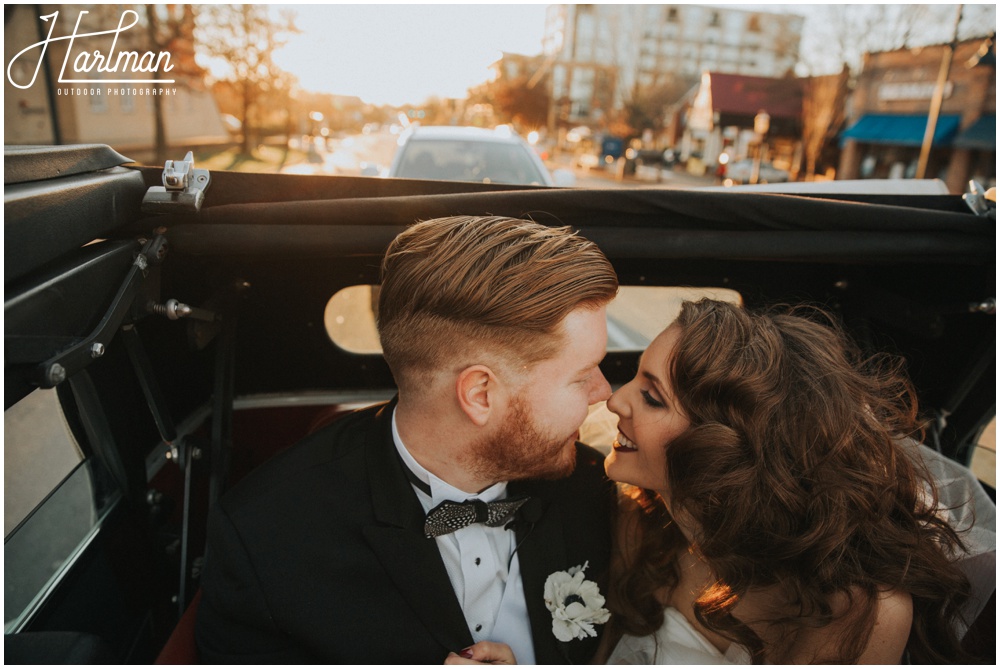 Wedding Date: December 19
Ceremony time: 4:00pm
Cocktail Hour: 4:20-5:15pm
Reception: 5:15-9:30pm
Sunset Time: 5:03pm
Venue: The Carolina Inn, a classic and historic wedding venue featuring colorful decor, warm decor, and an indoor ballroom reception area. Ceremony outdoors on the back lawn of the Inn.
Scene: Open area with plenty of light and large oak trees for shade. Bride, groom, and wedding party are getting ready at the same location as the ceremony and reception.
Guests: 120
Note: Kate and Adam's wedding planner, Sally Oakley,  is to thank for creating this perfect wedding timeline!
*Kate and Adam also booked their wedding with a second shooter. If your wedding package does not include a second shooter, I very highly recommend that the guys and girls get ready in close proximity to each other so that I can walk easily between rooms. You may want to add another 30 minutes or so onto the getting ready time to make sure I have enough time to cover the guys and girls. :)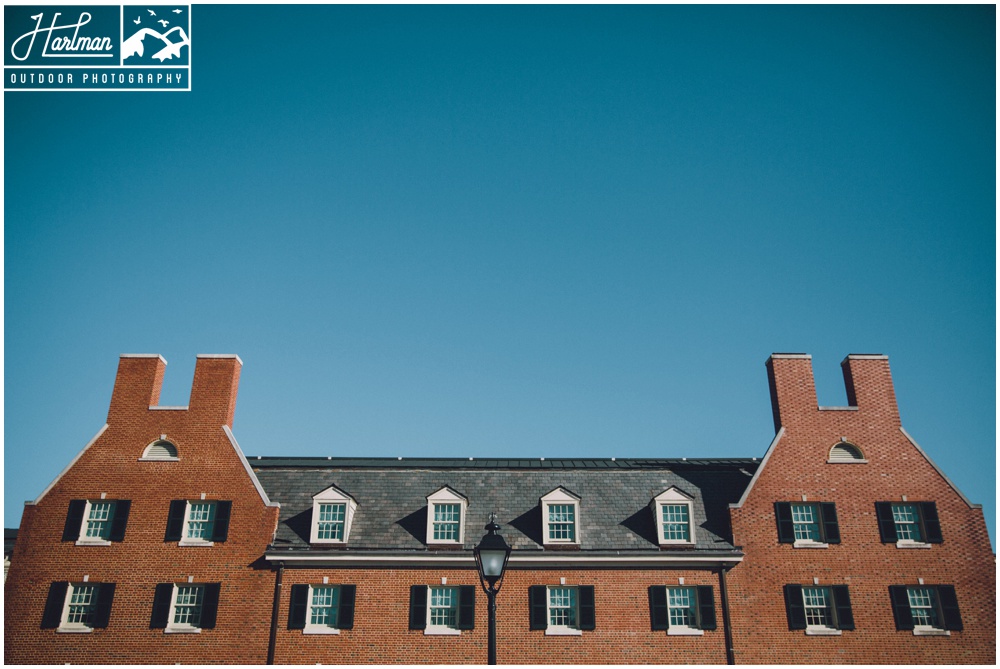 12:30/1pm: LOCATION SCOUTING. Shelley arriveS at the venue one hour early to say hello, scout portrait locations, assess the lighting situation, and prepare for the day. This might instead be done a few days before depending on my schedule.
1:30pm: DETAILS + FINISHING TOUCHES. Shelley starts to photograph the getting ready process. On this day, I had a second shooter and started to photograph about 2.5 hours before the scheduled ceremony start time. Typically my second shooter assists me in photographing candids of the bride and bridesmaids while the groom comes to the venue a little bit later. The bride should have her dress hanging on an attractive hanger so that it is ready to be photographed. Shoes and accessories Kate wants photographed are already set aside for Shelley. ( Recommended amount of time:  30 minutes)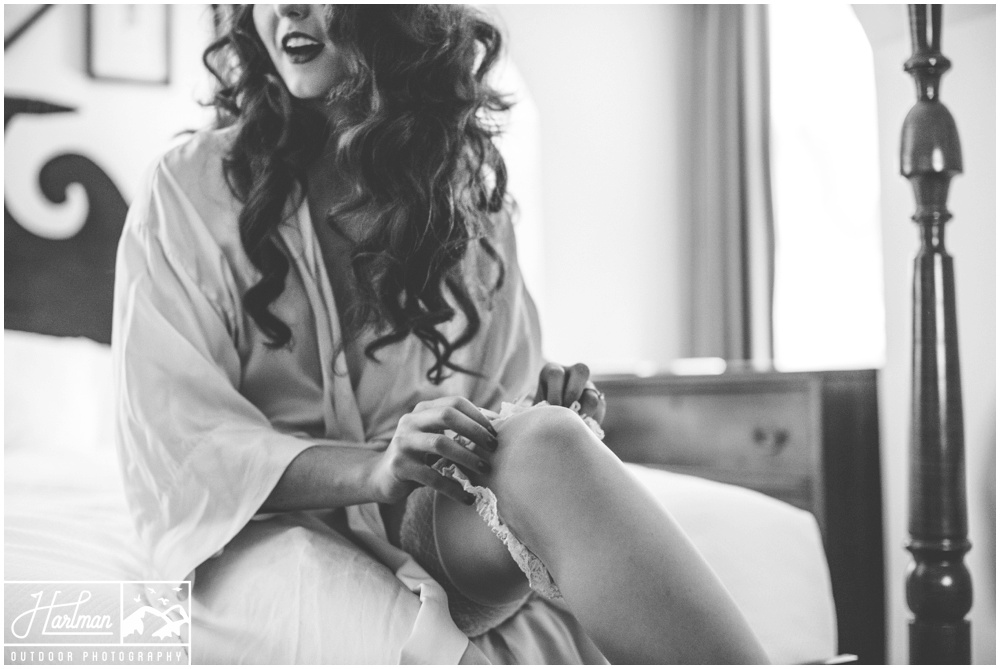 2:00pm GROOM +GROOMSMEN ARRIVE. Second shooter goes over to meet Adam and his groomsmen. He/she will photograph them doing their finishing touches- tying their ties, putting on their boutonnieres, drinking bourbon, etc. Shortly after,  around 2:30pm, my second shooter heads outside with Adam for the first look. (30-60 minutes)
2:15pm: PUTTING ON THE DRESS. When Shelley arrived at 1:30pm, Kate already had her hair and makeup done, so she was ready for pictures. This helped us immensely. All bridesmaids were also already finished with their hair and makeup and got into their dresses as soon as we arrived. After spending about 20-30 minutes photographing Kate and her bridesmaids doing their finishing touches, hanging out, or reapplying their lipstick,  we are ready for our bride to get into her dress. Your mother should also be fully dressed and ready to be in pictures at this point (if you prefer). We will find a well-lit open area for you to get dressed in or ask your bridesmaids to help us clear the room of any visual distractions. ( 15 minutes)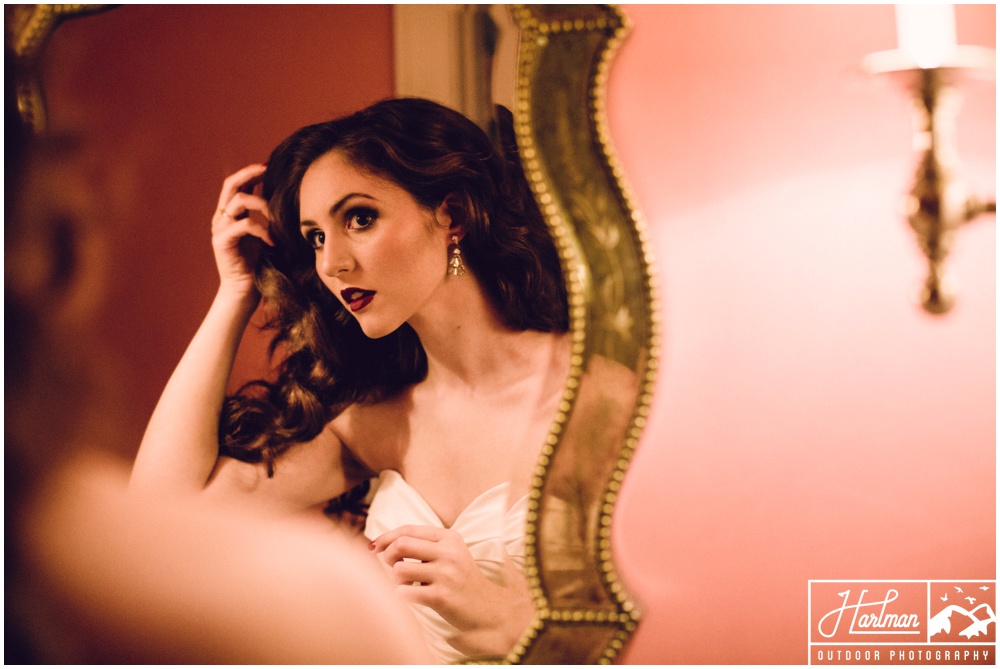 2:30pm: THE FIRST LOOK. Kate and Adam decided to do a first look prior to their ceremony. During our scouting time, my second shooter and I had picked out a good location to do the first look, and coordinated with Kate and Adam to make sure everything was as they wished. Once we had a plan in place, Kate and Adam did their thing, while we backed off and documented in the most unintrusive way possible.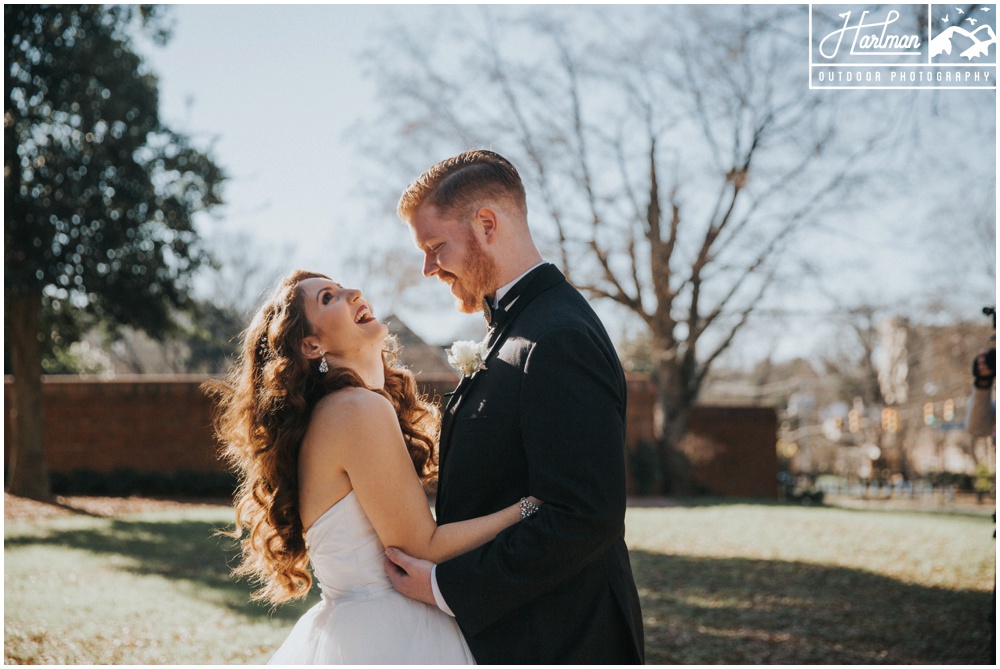 2:45pm: COUPLES PORTRAITS. Due to the early winter sunset on Kate and Adam's wedding day, we encouraged them to schedule in some time for couples portraits immediately after the first look. During this time, we walked around to locations we scouted earlier in the day while letting the bride and groom do their thing. I may offer a bit of guidance here and there, but ultimately I like things to be natural.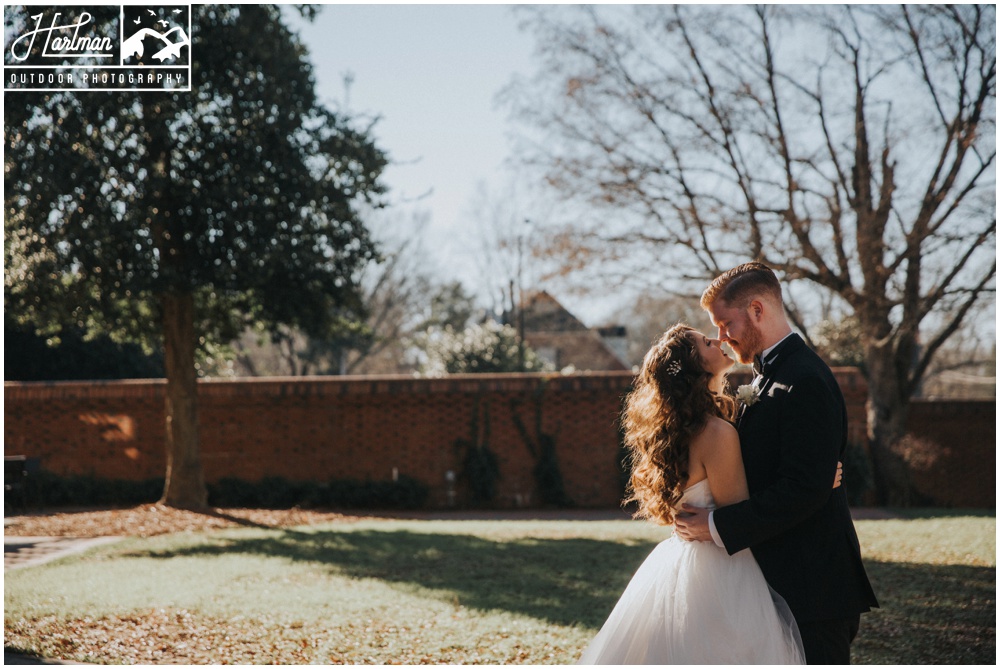 3:00pm: WEDDING PARTY PORTRAITS + BRIDAL PORTRAITS. Prior to the first look, I informed all of Kate and Adam's wedding party members to meet up with us outside at the stated time. We meet at a location that we had scouted for photos of the entire wedding party, and then move quickly into pictures of Kate and her bridesmaids and Adam and his groomsmen. (20-30 minutes)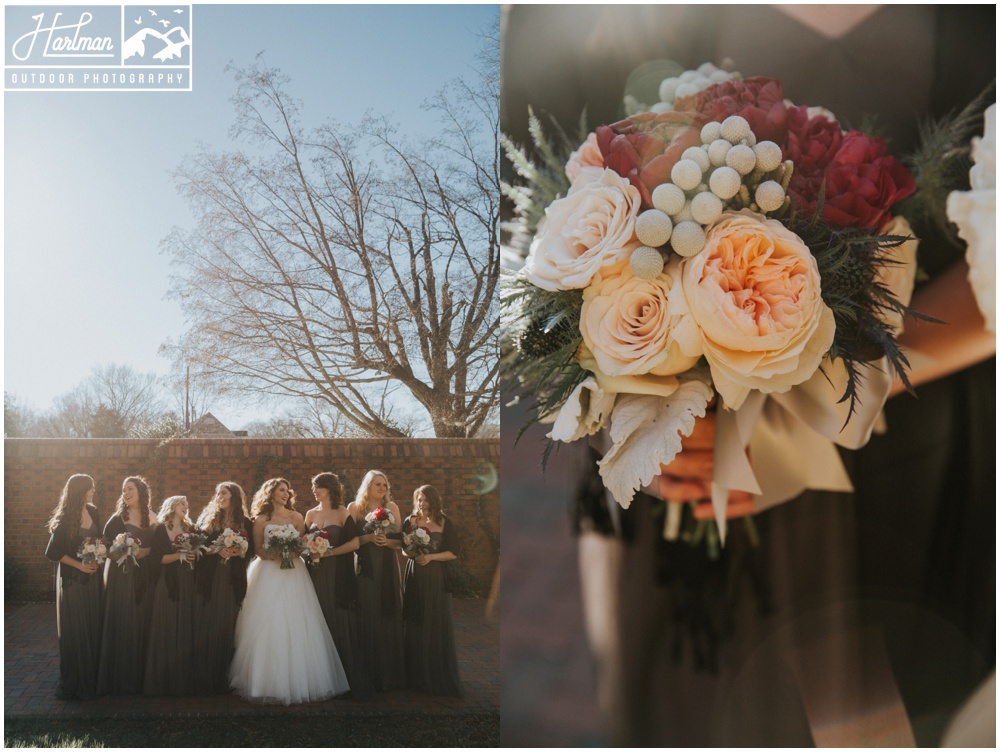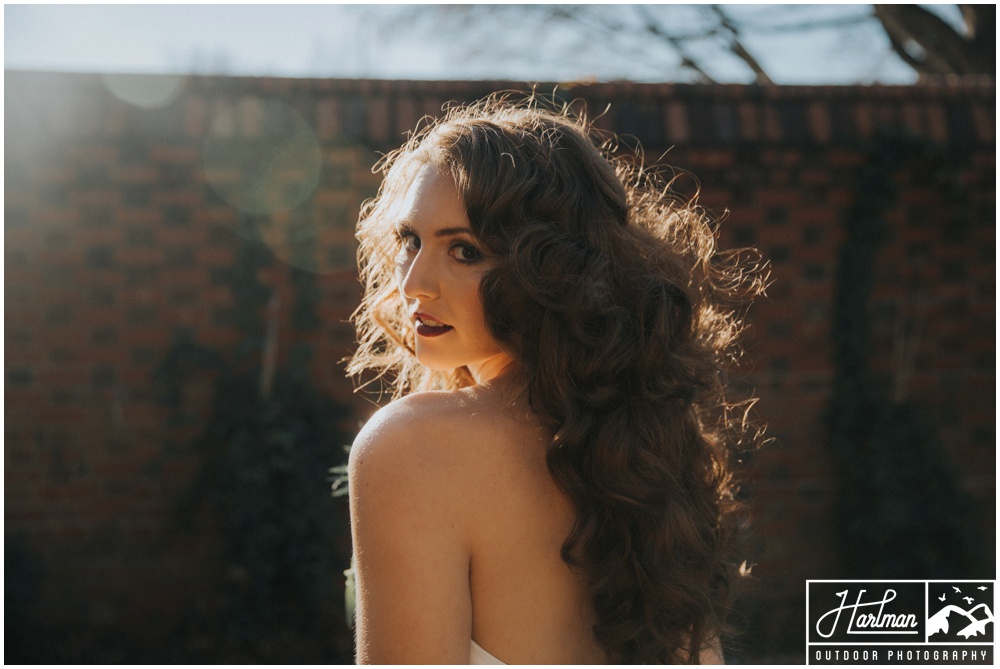 3:30pm RELAX/ GUESTS ARRIVE. Guests start to arrive about a half hour prior to the ceremony (sometimes even earlier). Bride heads inside to relax with her parents and wedding party. One of us will head down to the ceremony site early to get pictures of the setup as well as a few candid moments of guests. Whoever is not photographing the details will be inside walking between rooms to photograph candids of the bride and groom with their wedding party during those exciting last moments before the ceremony. (30-45  minutes)
4:00pm CEREMONY. Ceremony start time. Me and my second shooter are set up and have communicated our photographic plans to each other. My second shooter photographs Adam's reaction as Kate comes down the aisle and Shelley photographs Kate coming down the aisle. Shelley also loves to capture the parents' and bridesmaids'  reactions. We both walk around quietly during the ceremony to photograph a variety of angles and then back each other up for the all- important kiss shot! ( 30 minutes)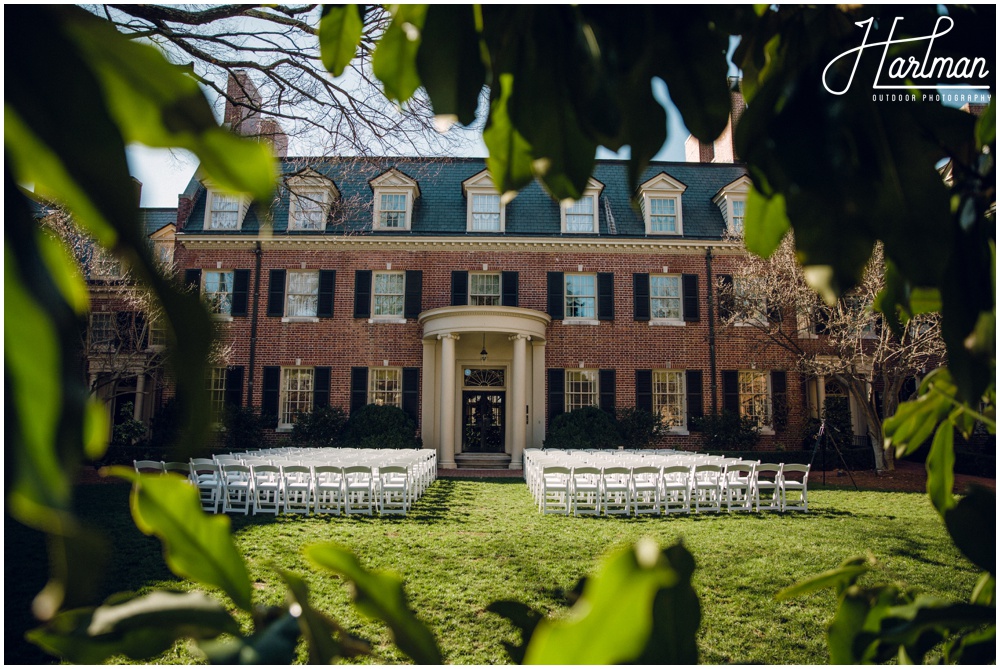 4:20pm NEWLYWED PORTRAITS / COCKTAIL HOUR NEWLYWED PORTRAITS. Since we already did all of our wedding party photos prior to the ceremony, the bridesmaids and groomsmen are sent to enjoy the cocktail hour or reception.. We are now alone with the bride and groom. Its about an hour before sunset and the light is soft and beautiful. We can photograph anywhere we want. Kate and Adam rented a fancy antique car to ride around in as we photographed them. All the while, we are getting a variety of angles and compositions.
The couples portraits you take on your wedding day are the photographs most likely to be printed and framed in your house. We recommend you set aside at least 20 minutes for these sweet moments together during the golden hour. If you are getting married in a particularly scenic location or wish to drive to a nearby spot, I recommend allowing even more time. I will photograph you two as long as you let me! Sometimes couples set aside a whole hour for their portraits which makes me very happy and allows for a more relaxed schedule. (20-60 minutes)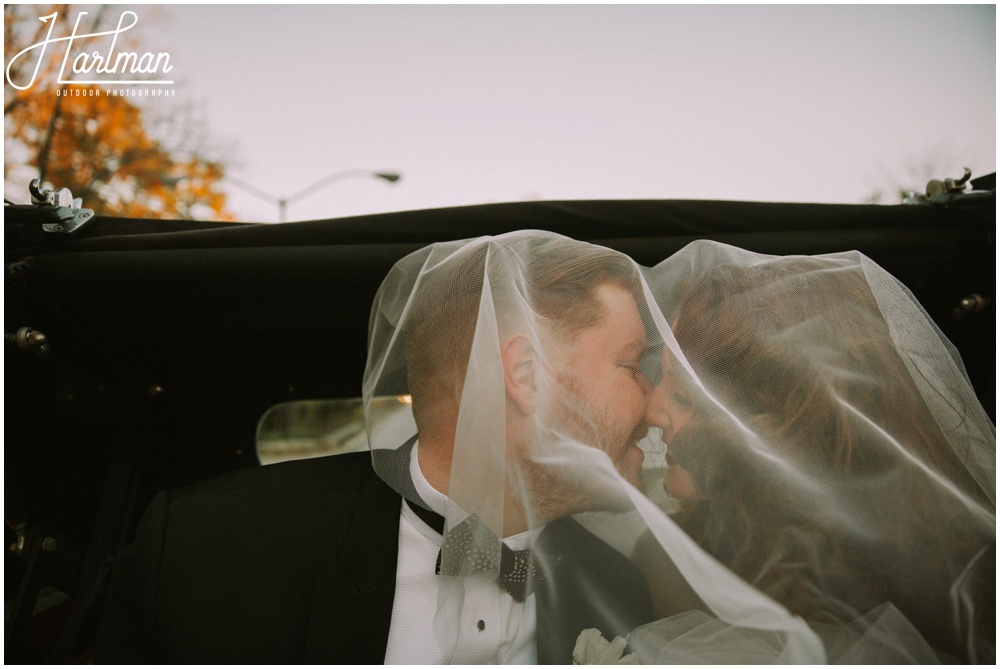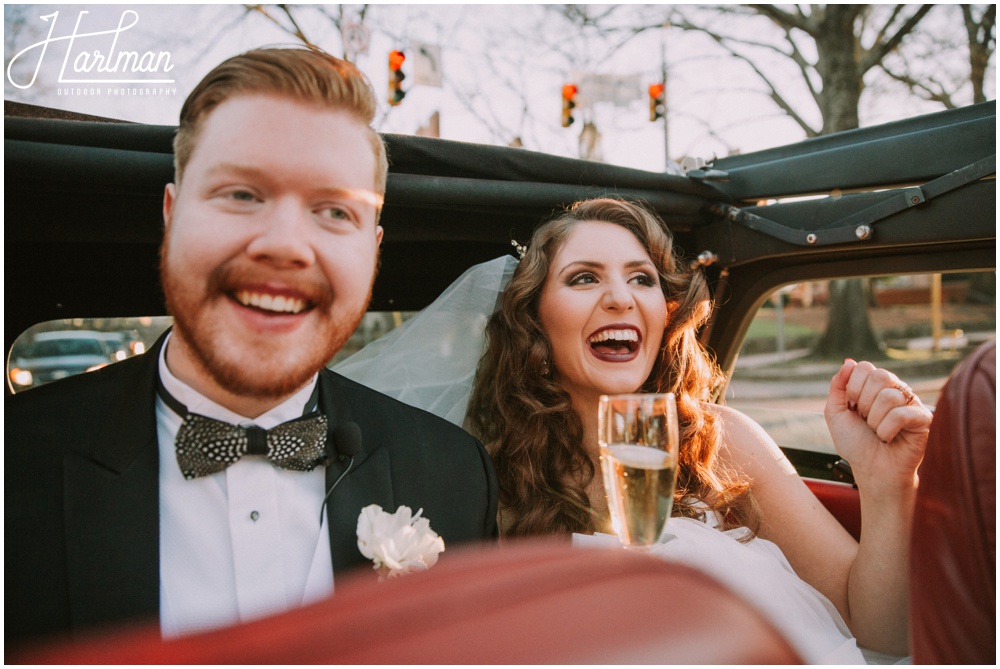 5:00pm: GROUP PHOTOS (optional) Once Kate and Adam return from their couple's portraits, immediate family gathers  in the front of the venue for photographs while the rest of the guests continue celebrating at the cocktail hour. We recommend photographing no more than 15 different family groupings on your wedding day (10 being ideal) and try to keep our family portraits to a maximum of 20 minutes. As soon as we finish, Kate and Adam get to go enjoy the rest of cocktail hour (20 minutes)
5:40pm RECEPTION/ INTRODUCTIONS. The newlyweds make their way to the reception area just before the grand entrance. After Kate, Adam, and all their wedding party are welcomed, the bride and groom have their first dance, followed by the father- daughter dance and the mother -son dance.  Immediately following, dinner is served. I always take a short break while everyone eats. I like to have a tall glass of water and a quick bite to eat as soon as food is served so that we can get right back to work and prepare for the rest of the reception. (Typical reception time: 4 hours)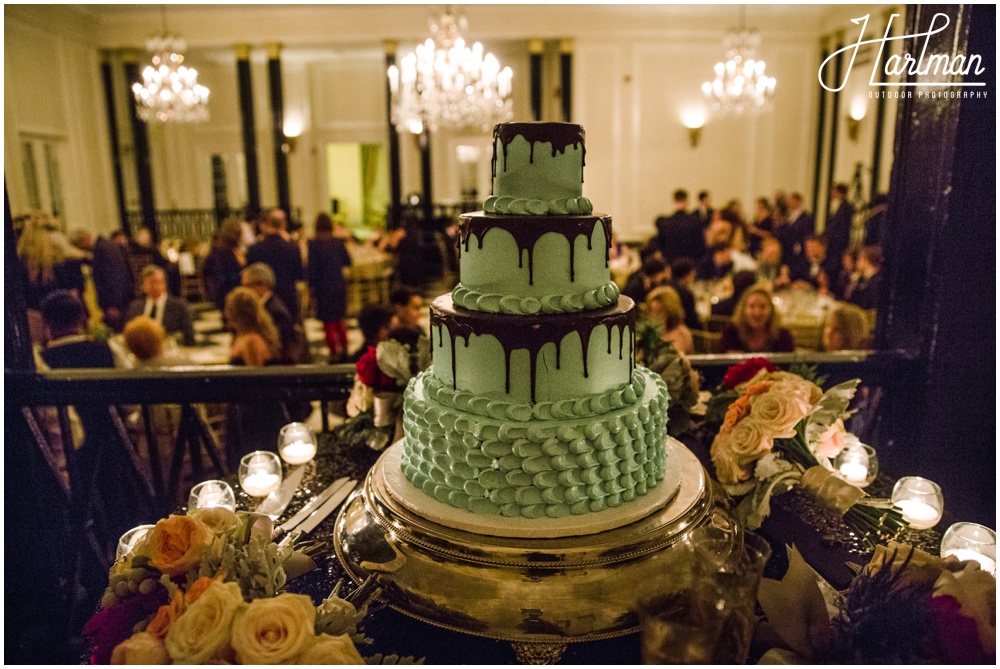 7:30pm TOASTS/ FORMALITIES. The sun has set and guests have finished their dinner. Time for the toasts followed by cake cutting. Lots of great candid moments here! (approx amount of time: 20 minutes, though toasts can vary)
7:50pm DANCING PARTY TIME! The dance floor is officially open! Guests have been enjoying the open bar and are ready to show us their moves. I might even show you my moves. We will be out there enjoying the party with you and your guests while we take pictures. While one of us is on the dance floor, the other will be walking around to say "hi" to the non-dancing guests and get some candids.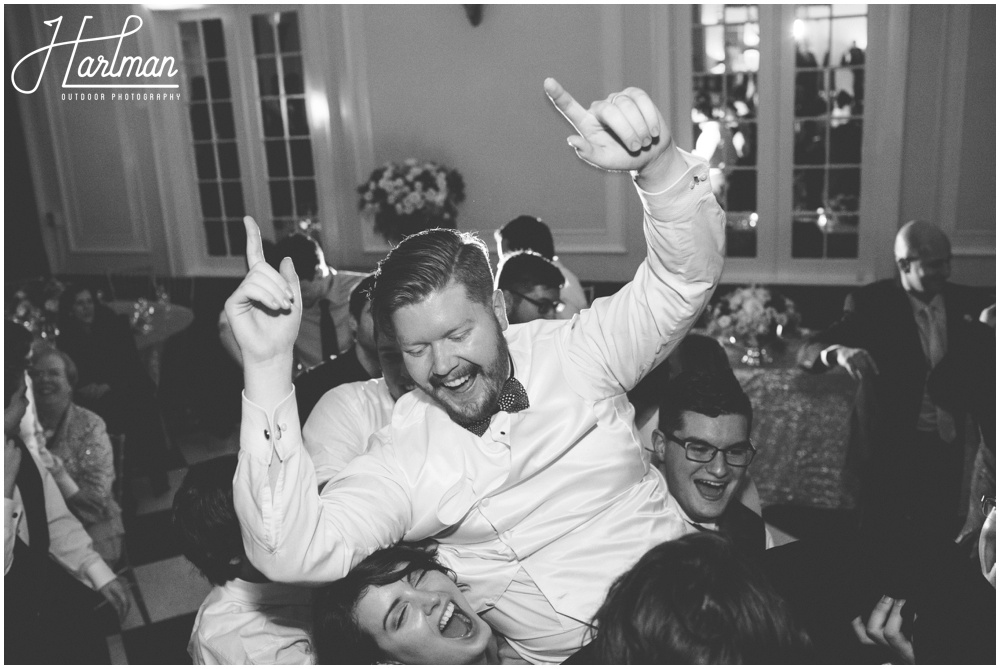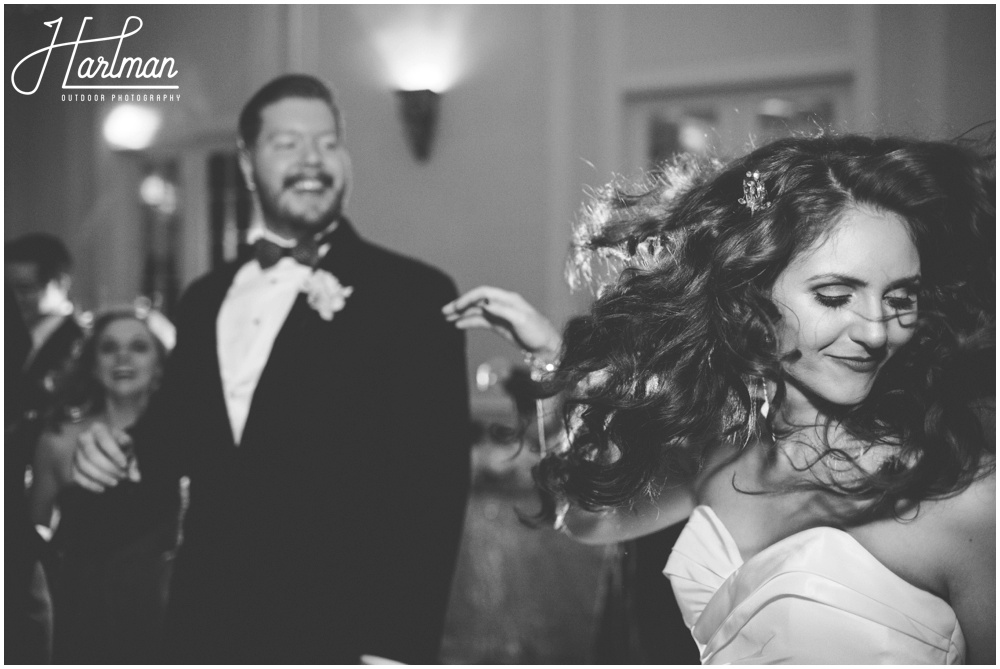 9:30pm SENDOFF SEND OFF. By this time, you've kicked your heels off and danced your socks off. You might be having an after party, but the reception has come to an end. If you are doing an exit,  I encourage you to take your time and fully soak in the experience. You can even stop for a kiss along the way before reach your getaway vehicle. We hope to give you a hug goodbye and thank you for including us on this beautiful day. Enjoy your honeymoon!!!!