Roan Mountain State Park Elopement Photographer | Ashton + Josh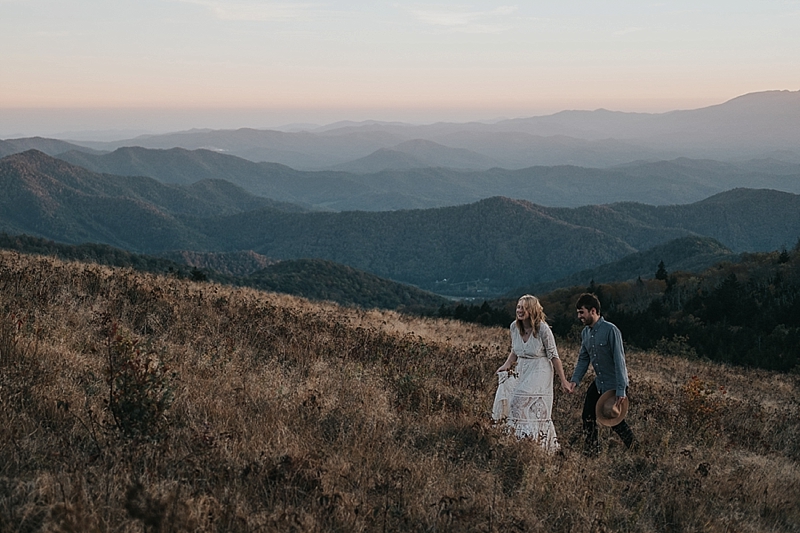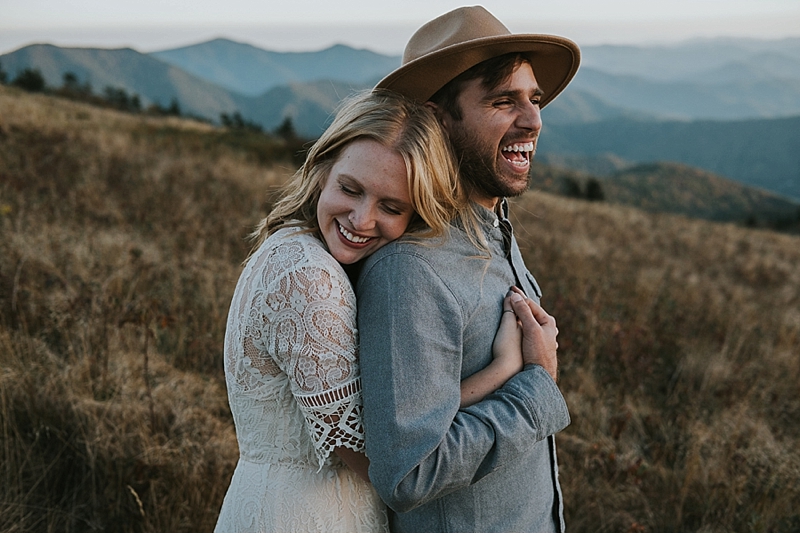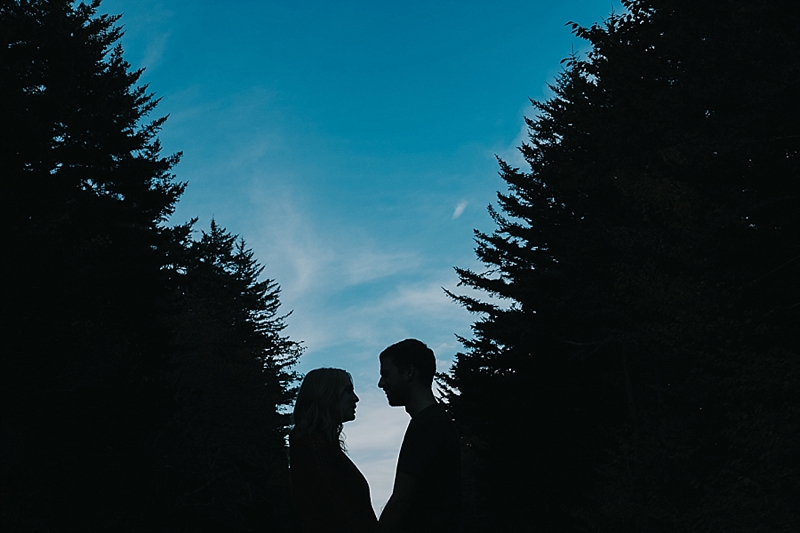 Roan Mountain Elopement Photographer
Roan Mountain State Park makes a great wedding photography location. The area is a crowd pleasing gem which contains all the beloved Blue Ridge favorites – like fir forest, windy roads, some rocky spots, and most of all, large areas of wide open Blue Ridge Mountain views for miles. Its a favorite for small weddings, elopements, and engagements for good reason!
An Easy Yet Very Rewarding Hike up the Appalachian Trail
A short 20 minute hike or so up the mountain from the parking lot will take you through the forest and onto the bald. Not to mention- this pathway taken up the mountain is none other than the famous Appalachian Trail! Once up top, the majestic mountaintop meadow stretches on for miles. While weekdays tend to be the best in terms of avoiding crowds- even if you show up on a busy Saturday, if you're willing to walk far enough out, you can almost always find your own private spot. 
Roan Mountain State Park: A Hidden Gem in NC + TN
Roan Mountain State Park is located in both North Carolina and Tennessee. You might park your car in Tennessee, and then hike up to your elopement on the mountain in North Carolina. While this region in the mountains is a ways outside of Boone or Asheville or other larger towns, there are some nice places to stay nearby. Roan Mountain State Park itself offers some comfortable cabin rentals that I have stayed in. There is room to sleep a few people, a nice toasty fireplace, and a full kitchen with fridge. There are also some lovely bed and breakfasts and airbnbs nearby at which to stay. This area is lovely all times of year- with possible snow in the winter, wildflowers when its warm, and vibrant colors in fall. I very highly recommend it. 
A Sunset Engagement Session on Roan Mountain 
As you can see, Ashton and Josh enjoyed it on their engagement session too! We walked around on the park roads a bit, before heading up the Appalachian Trail to the meadow to catch the sunset. What a day!

Shelley