Laney + Matt | Roan Mountain Elopement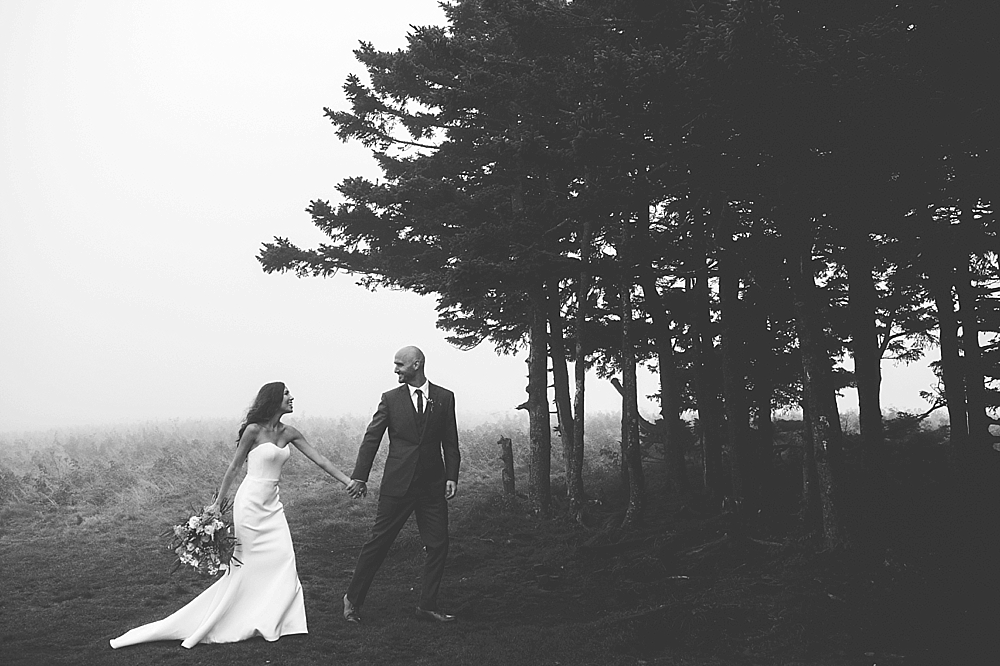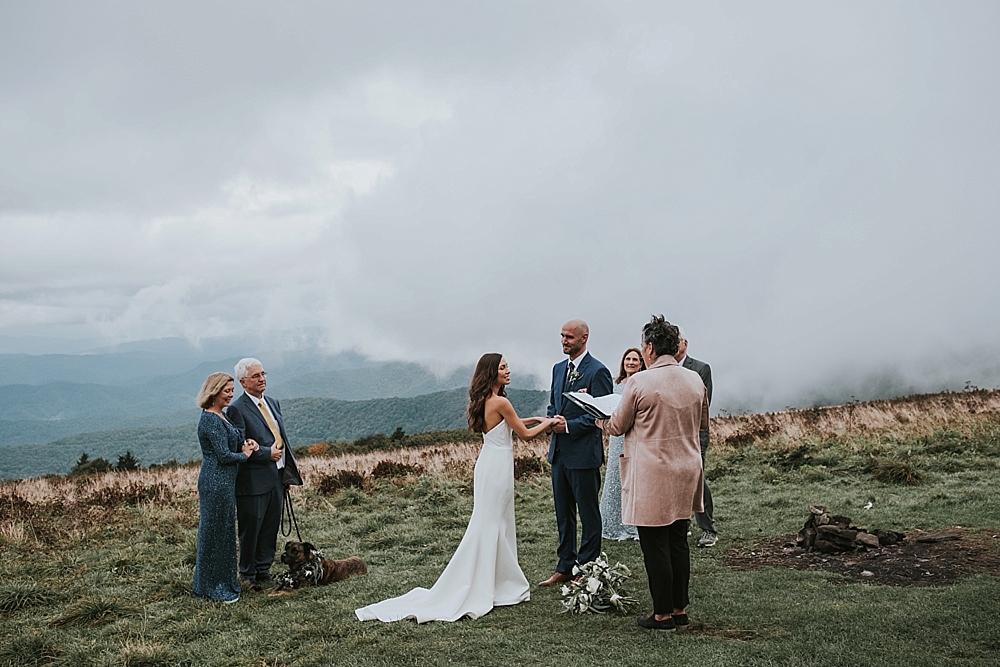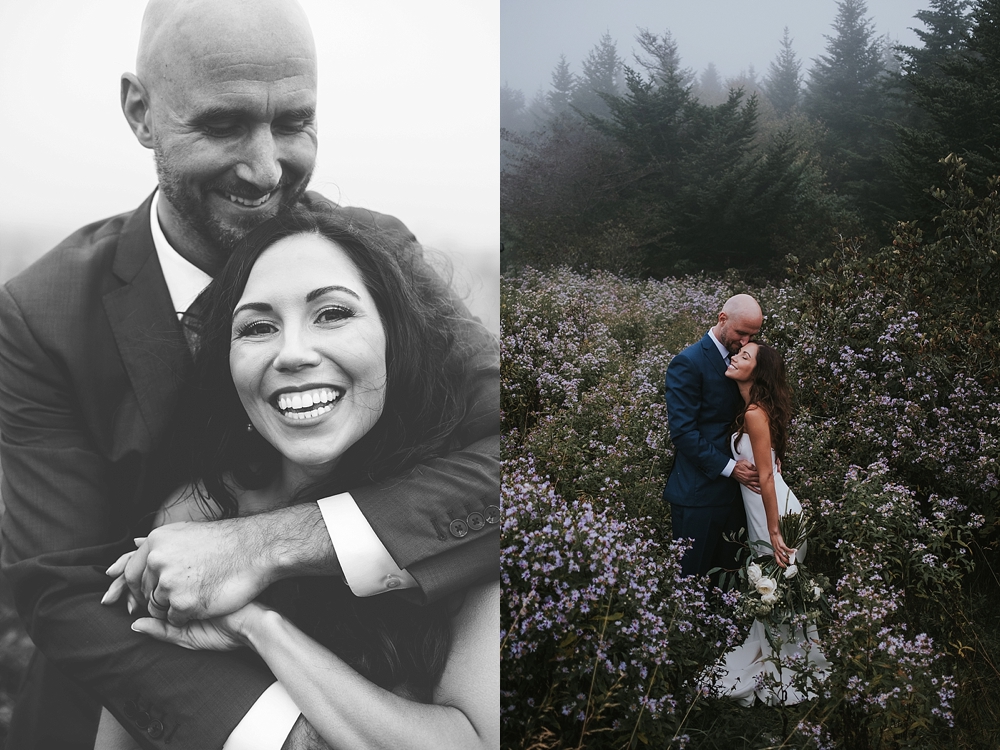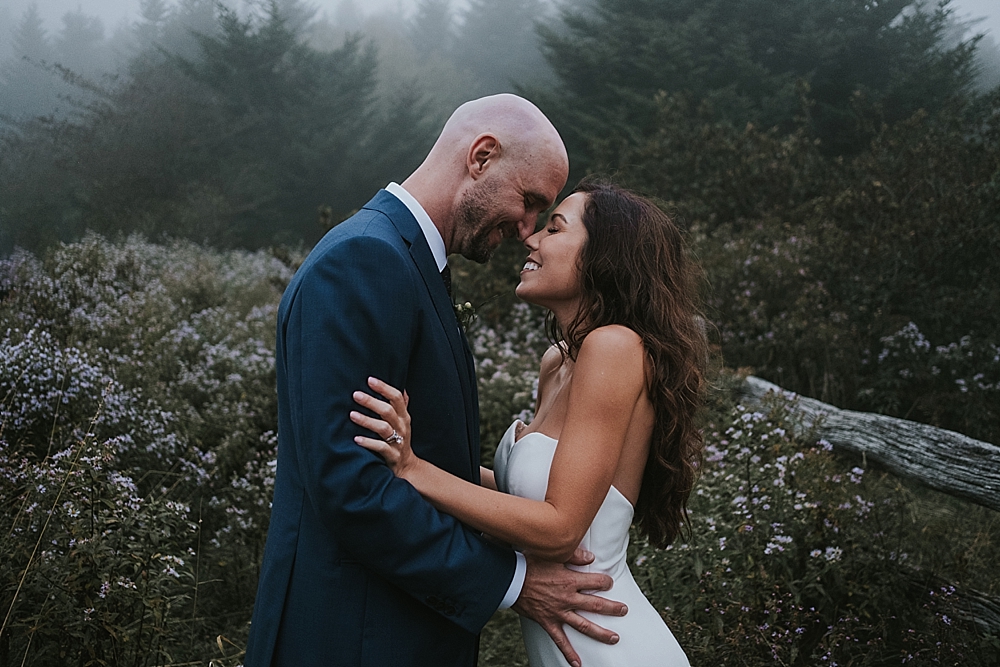 Roan Mountain Elopement Photographer
Laney and Matt eloped this fall on a foggy day atop Roan Mountain. They had planned their mountaintop elopement here in the Blue Ridge Mountains after their plans for a big wedding near their home in Florida fell through due to Covid gathering restrictions. They wanted something epic and rugged, and I knew that Roan Mountain State Park would be just the spot for them! Here at Roan Mountain State Park, the Appalachian trail runs through, there is a fraiser fur evergreen forest, and then a mountaintop meadow with three hundred and sixty degree views. 
A Foggy Wedding Atop Roan Mountain 
The day that we showed up to Roan Mountain, a thick cloud settled on top of the mountain. This added at beautiful mist to the spooky Frasier Fir forest as we hiked up the Appalachian Trail to the meadow. Once up top, we picked a spot for their ceremony that would show good views when the clouds parted, and they did a few times! It made that view all the more sweet to see! Their officiant, Rev Jay Webb from Hello Love weddings did a fantastic job leading their mountaintop ceremony. 
Beautiful Music and Wildflowers Abound
After their ceremony, Laney and Matt's dads played a guitar duet. It was just SO impressive and touching to witness. A very special moment to share between these two blending families. After spending a little time hugging and celebrating their marriage, Laney and Matt's parents (and their cute dog!) headed back down the mountain to meet them back at the cabin for dinner. Laney and Matt stayed behind with me for some photos in the misty, moody fog. As we wandered around exploring the various scenery, we came upon a BEAUTIFUL patch of wild blue asters! Between the abundant flowers, the stately evergreens, and the moody mist, it almost felt like a dream. 
Laney and Matt, I am so happy to have been able to share in this day with you. I'm so happy we were able to capture some of the epic scenery of your elopement day that you two cherish so much.
CONTACT ME: BOONE ELOPEMENT PHOTOGRAPHER
If these photos look like what you are hoping for in your own elopement in Boone, or beyond I would LOVE to hear from you! Please contact me so I can make sure I am available for your prospective date.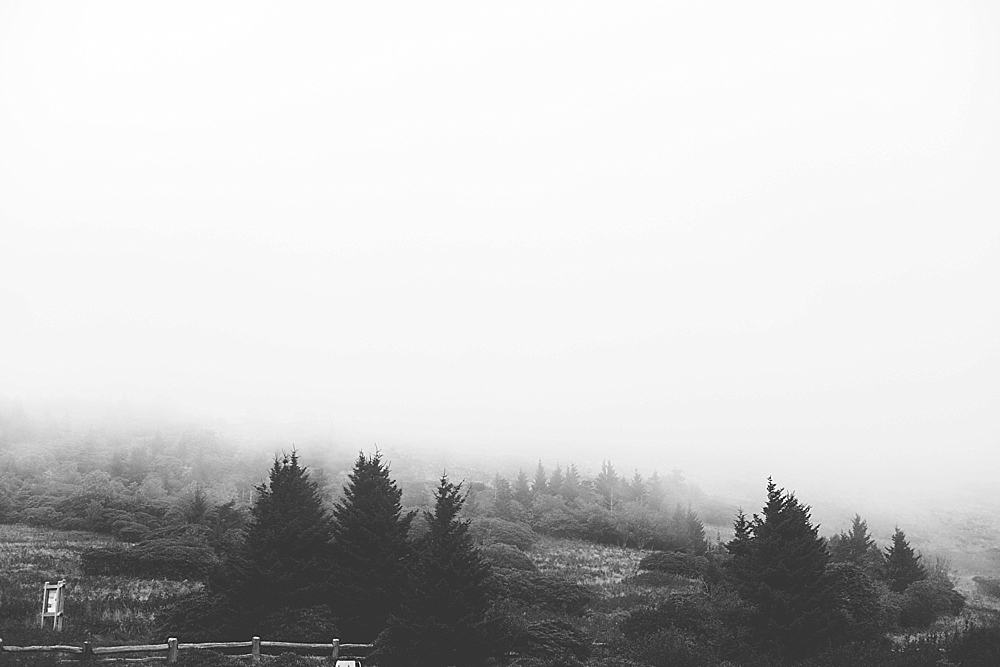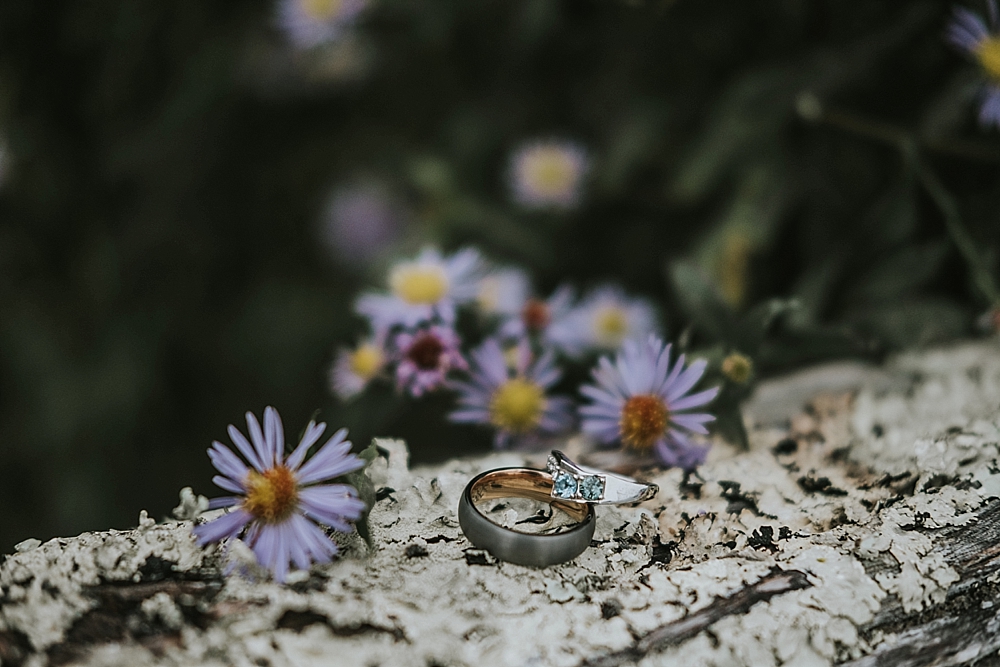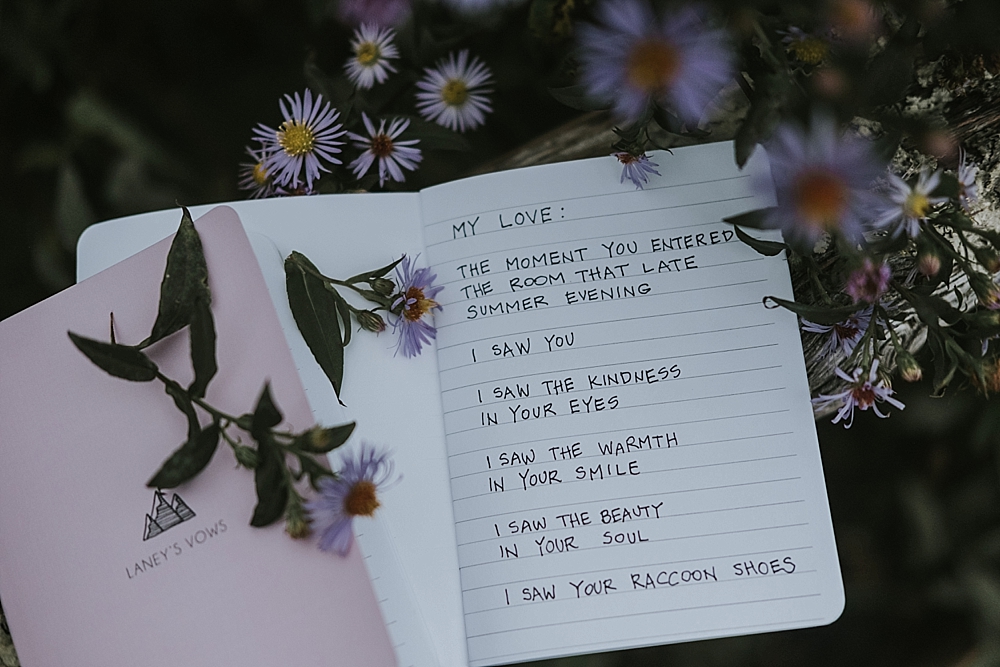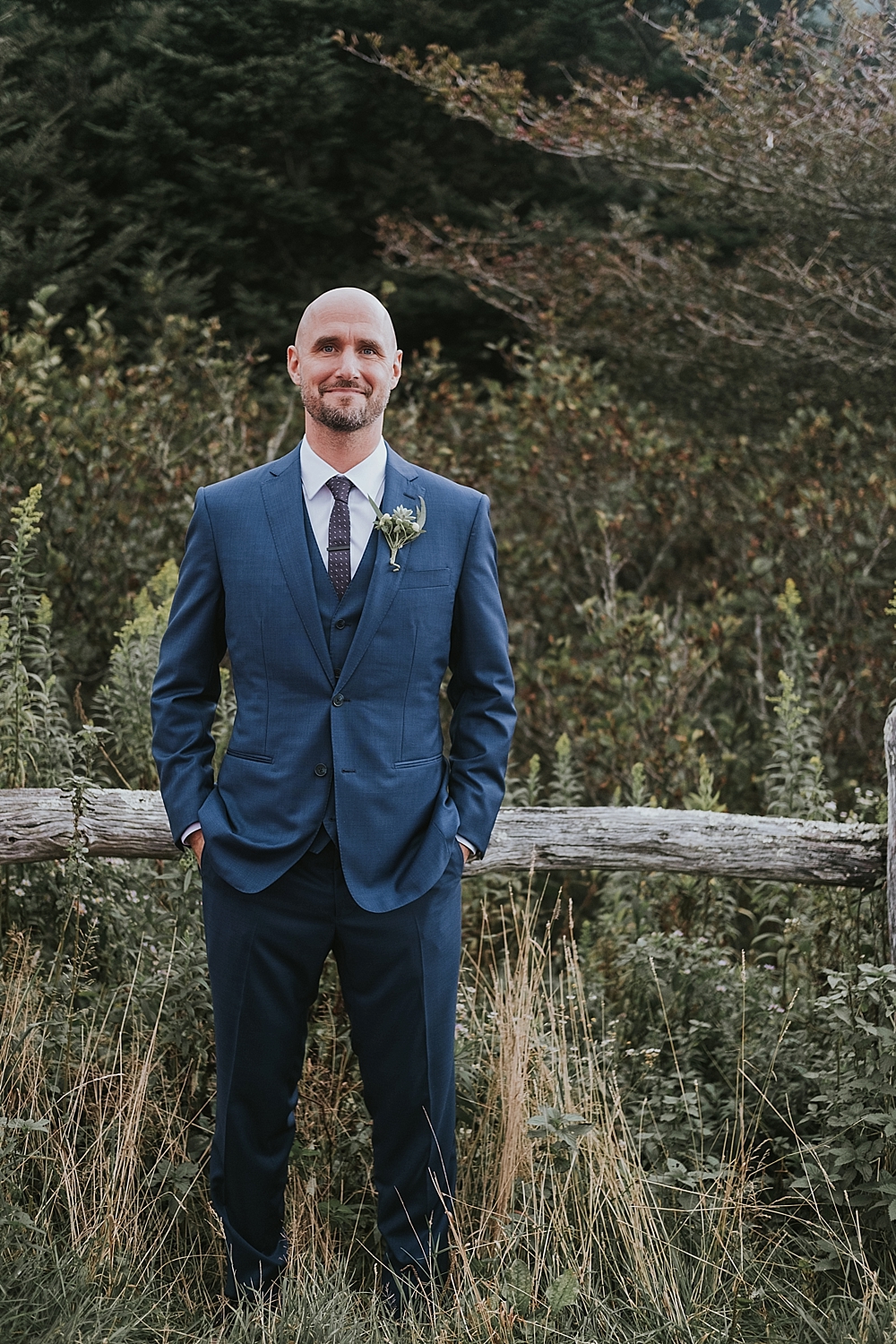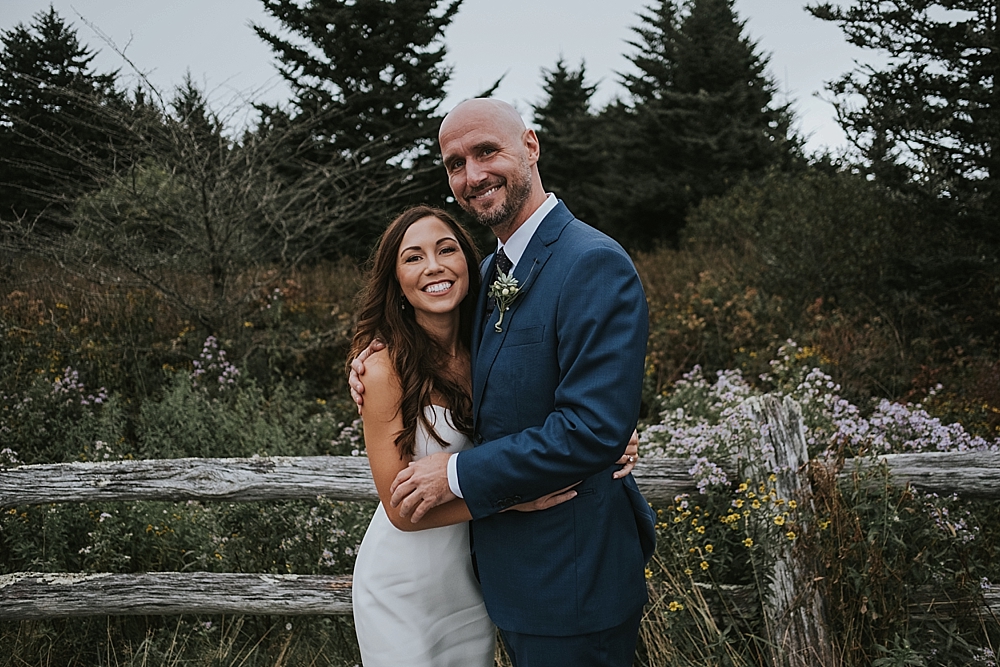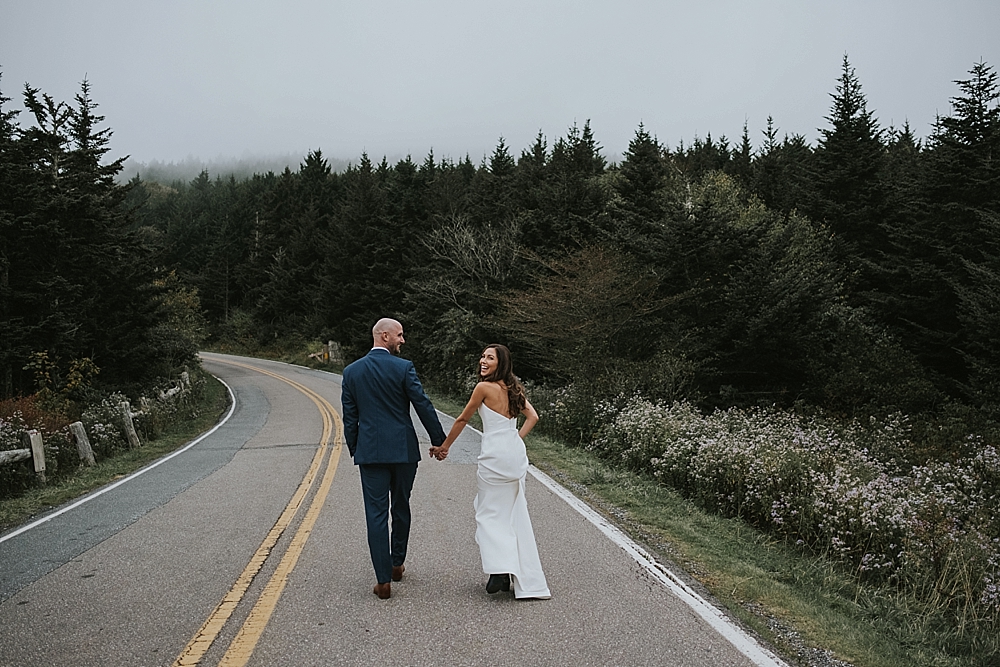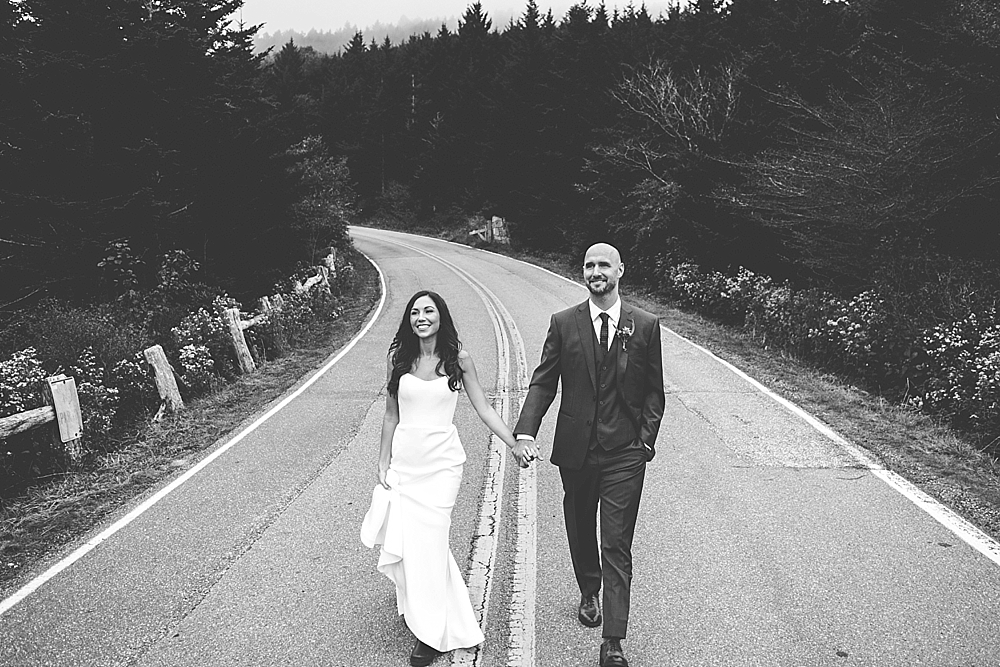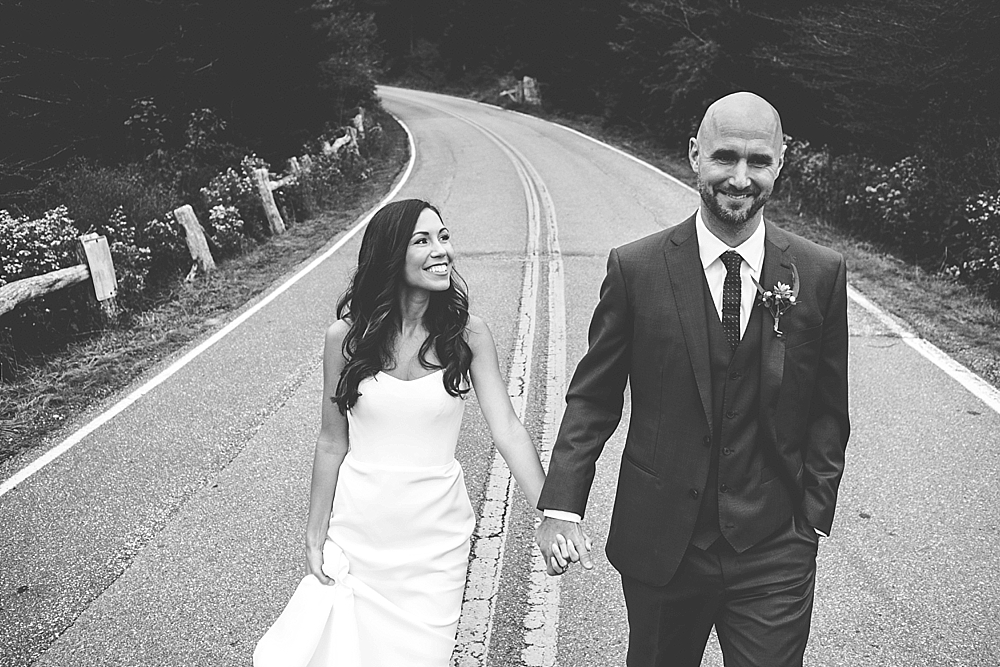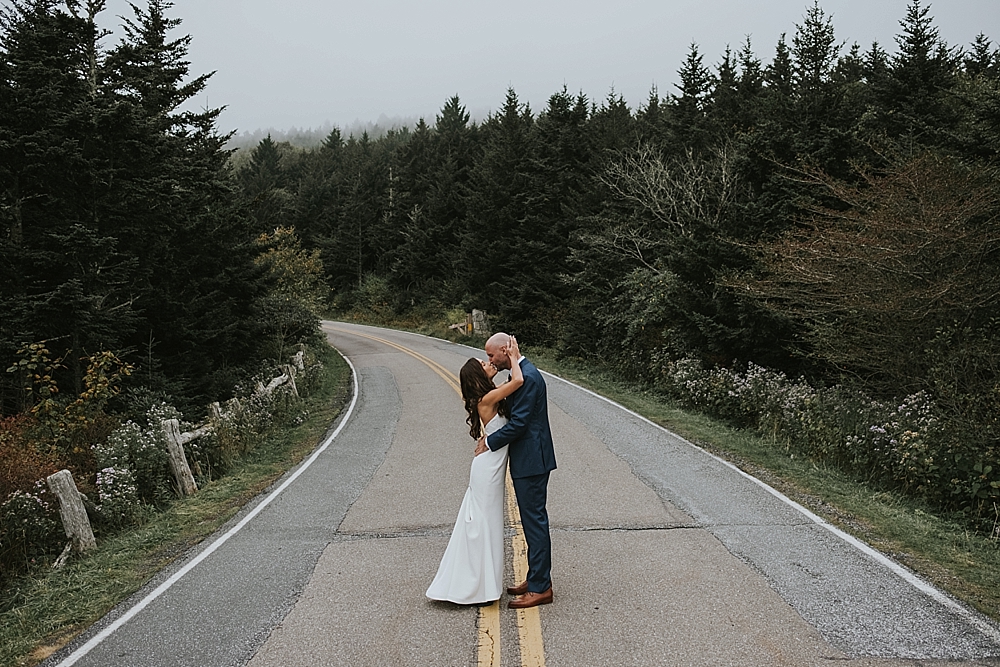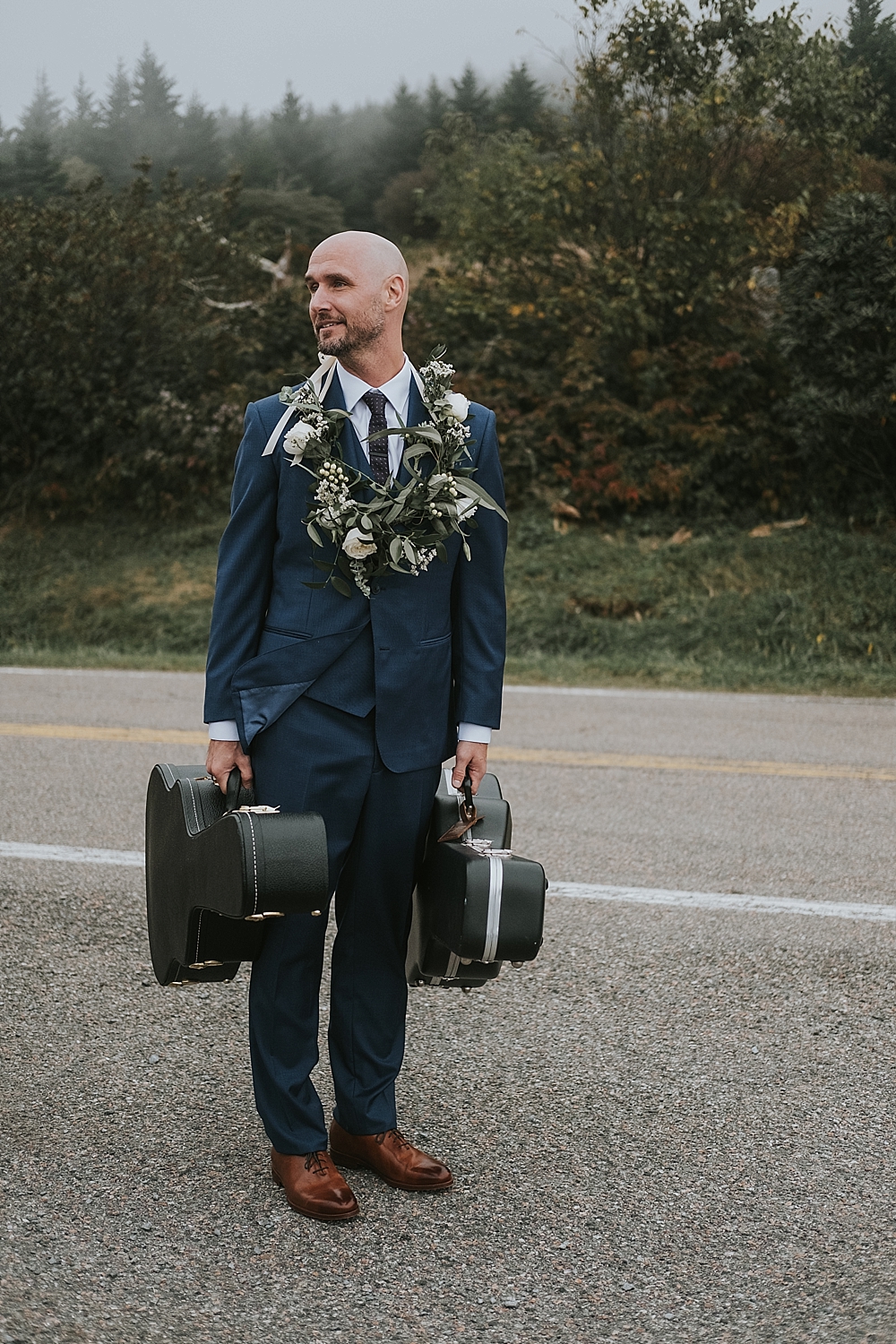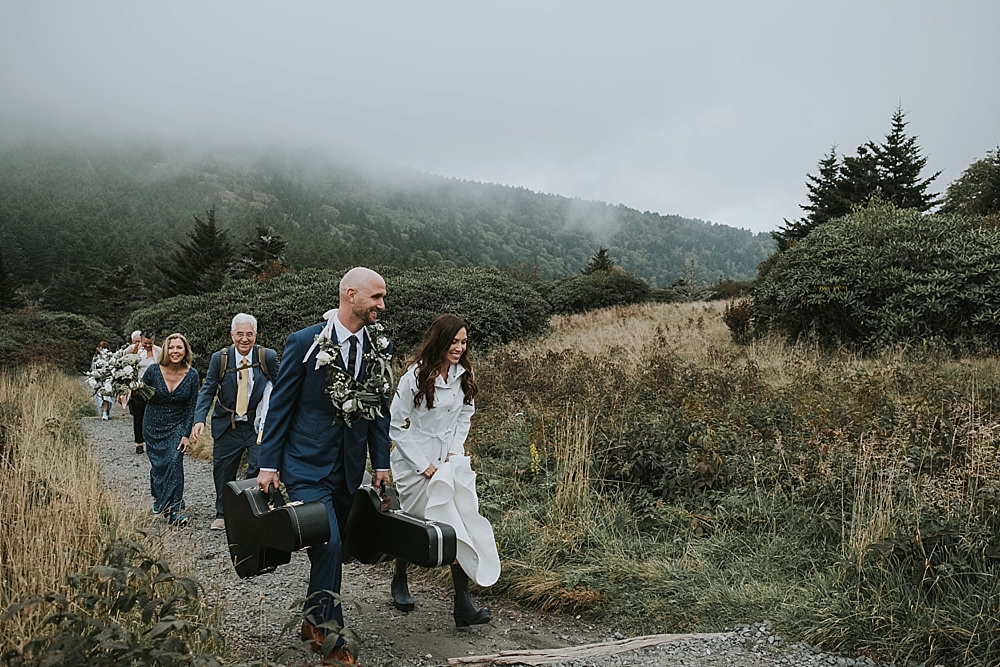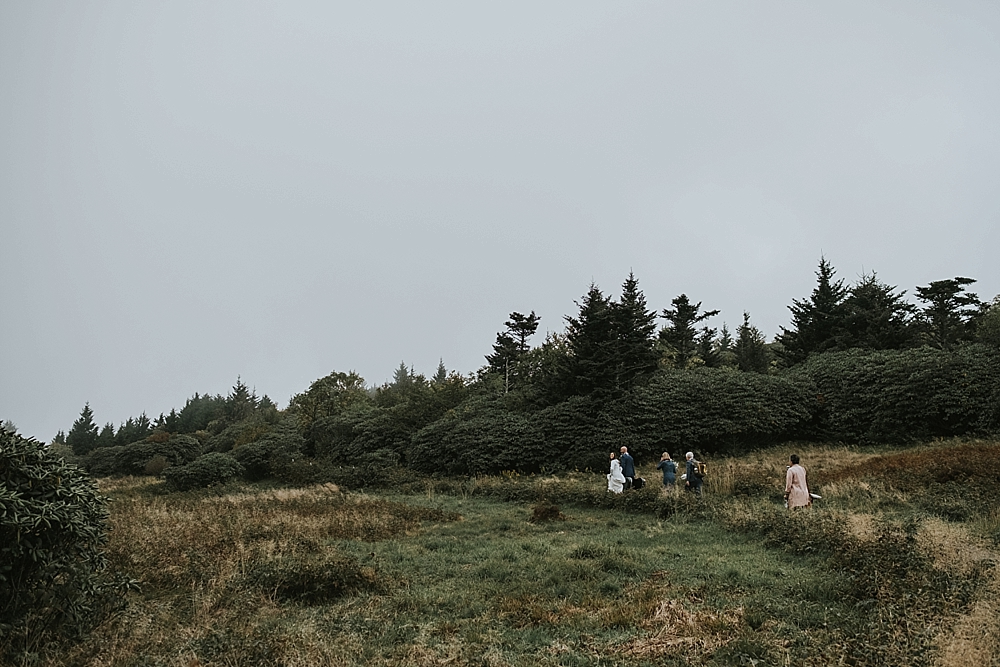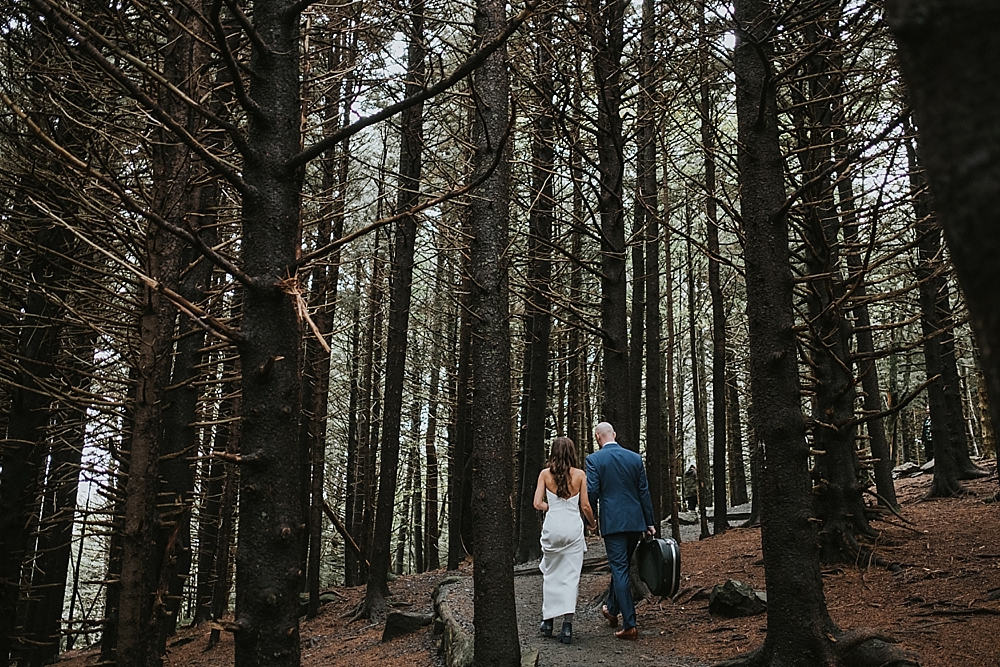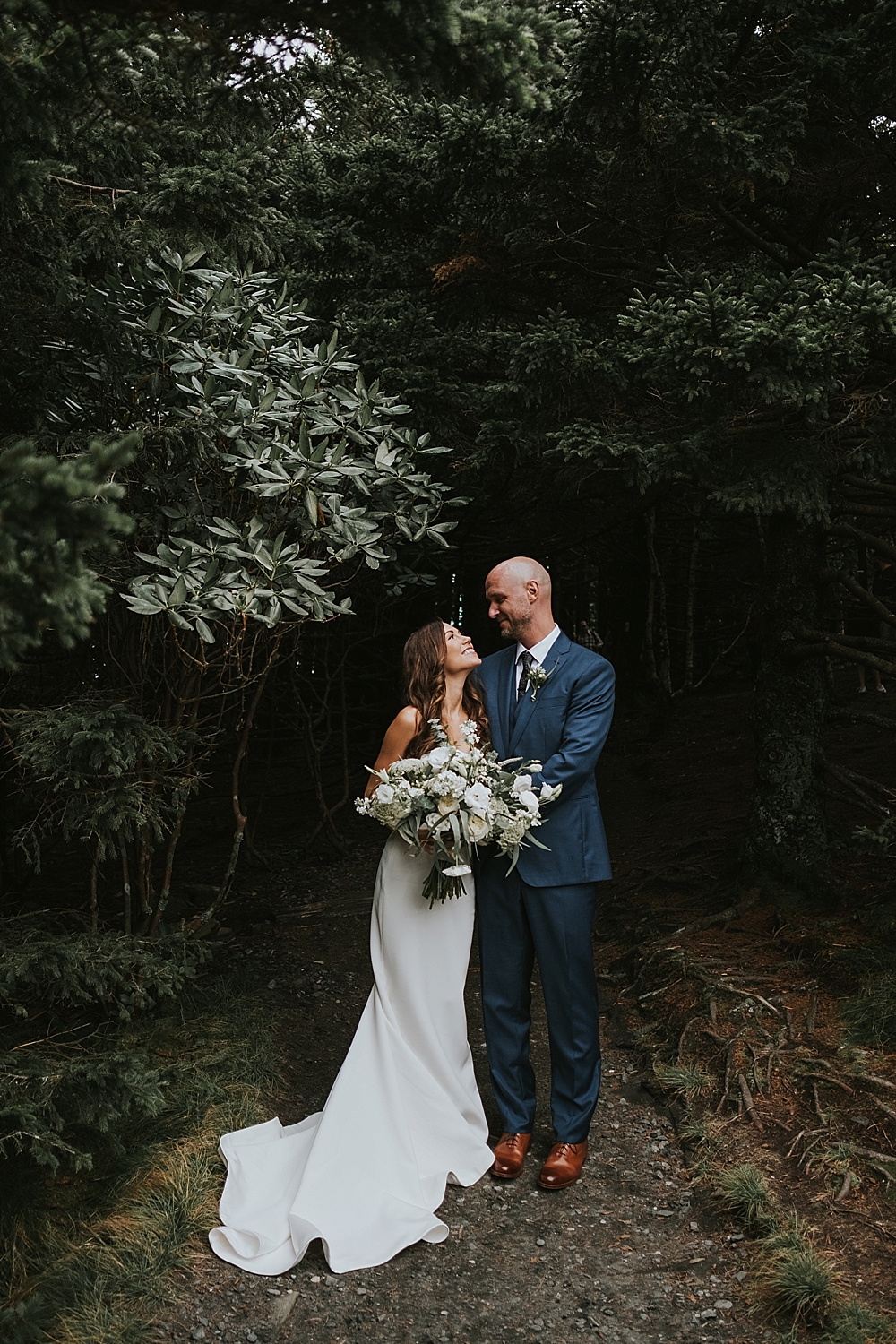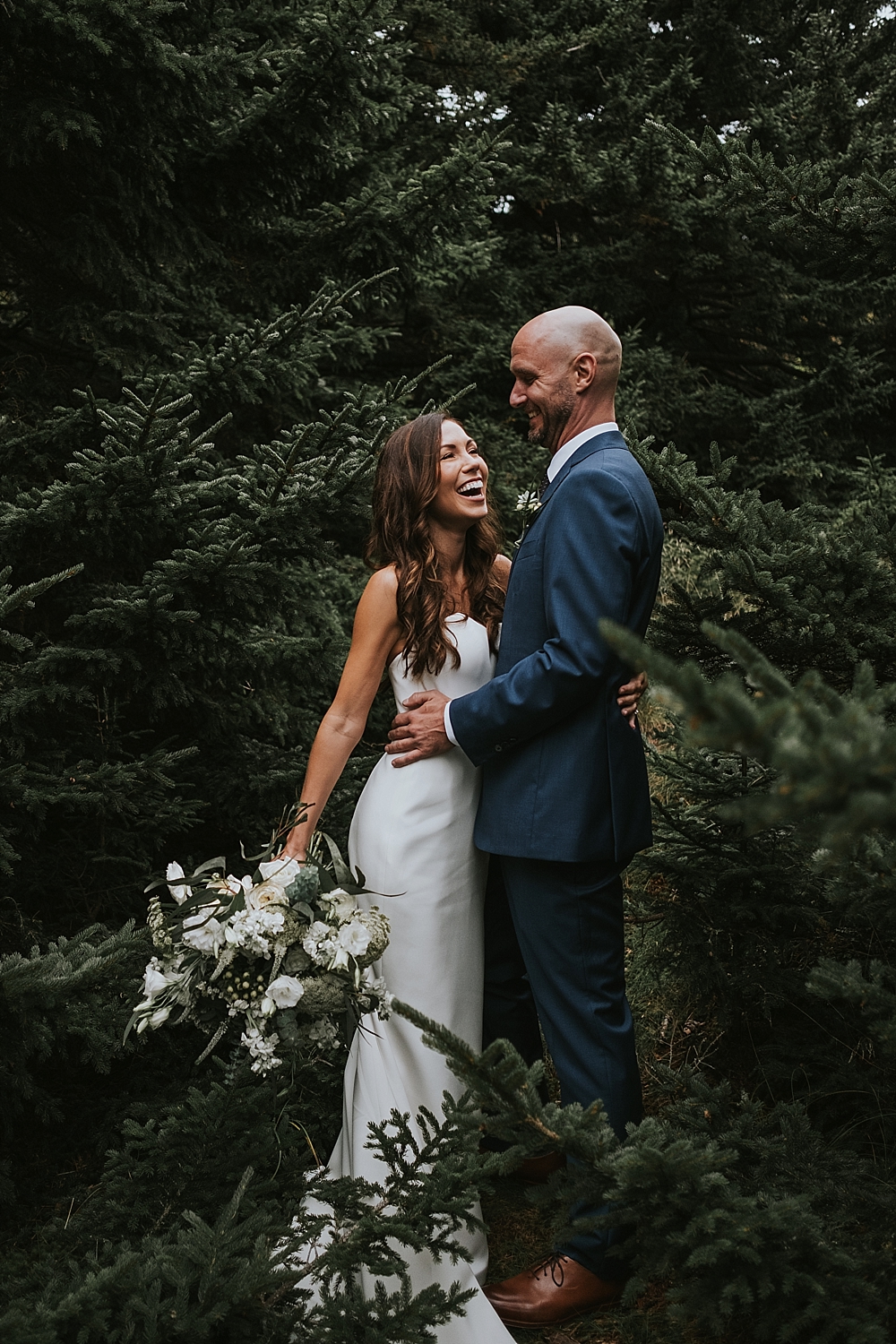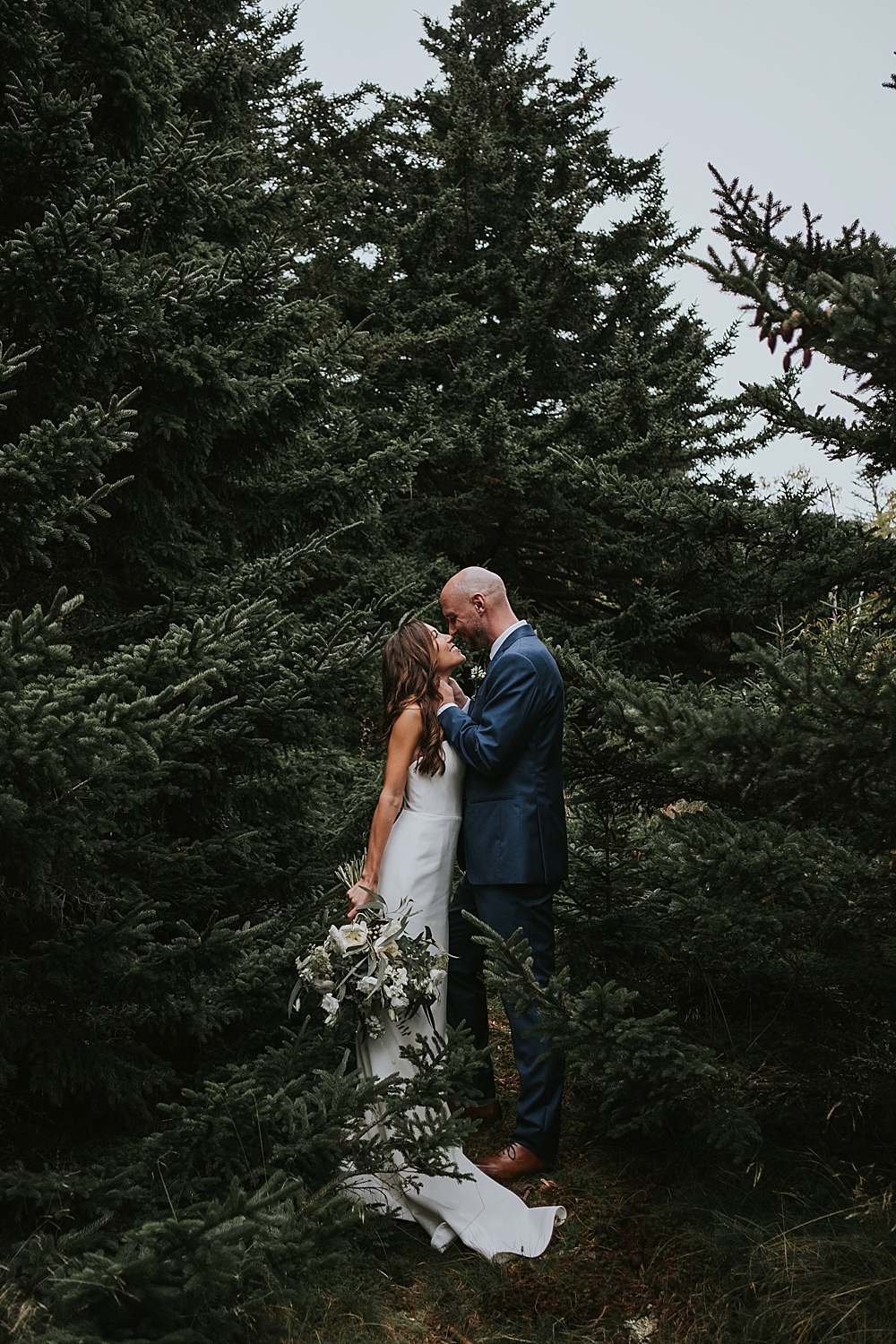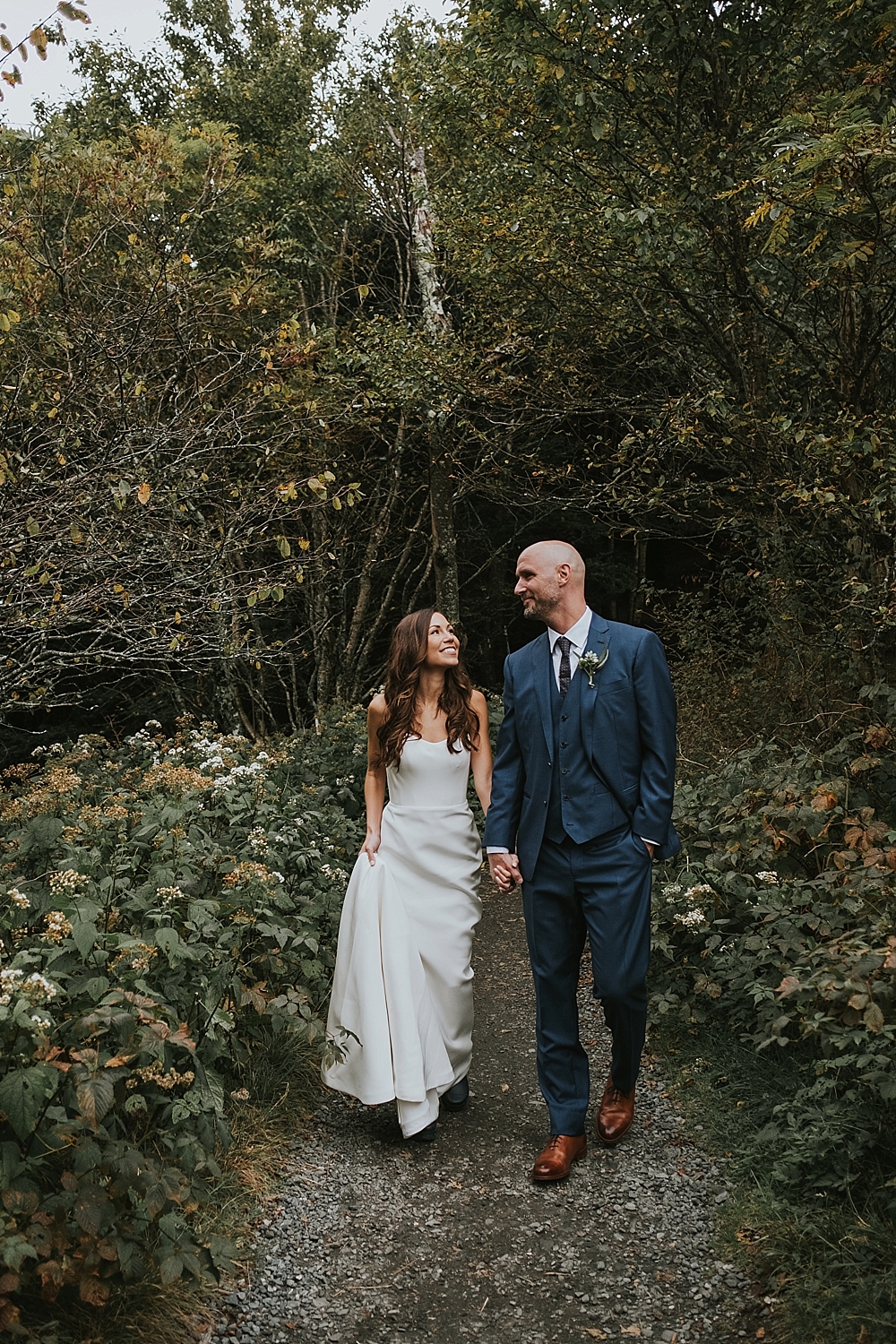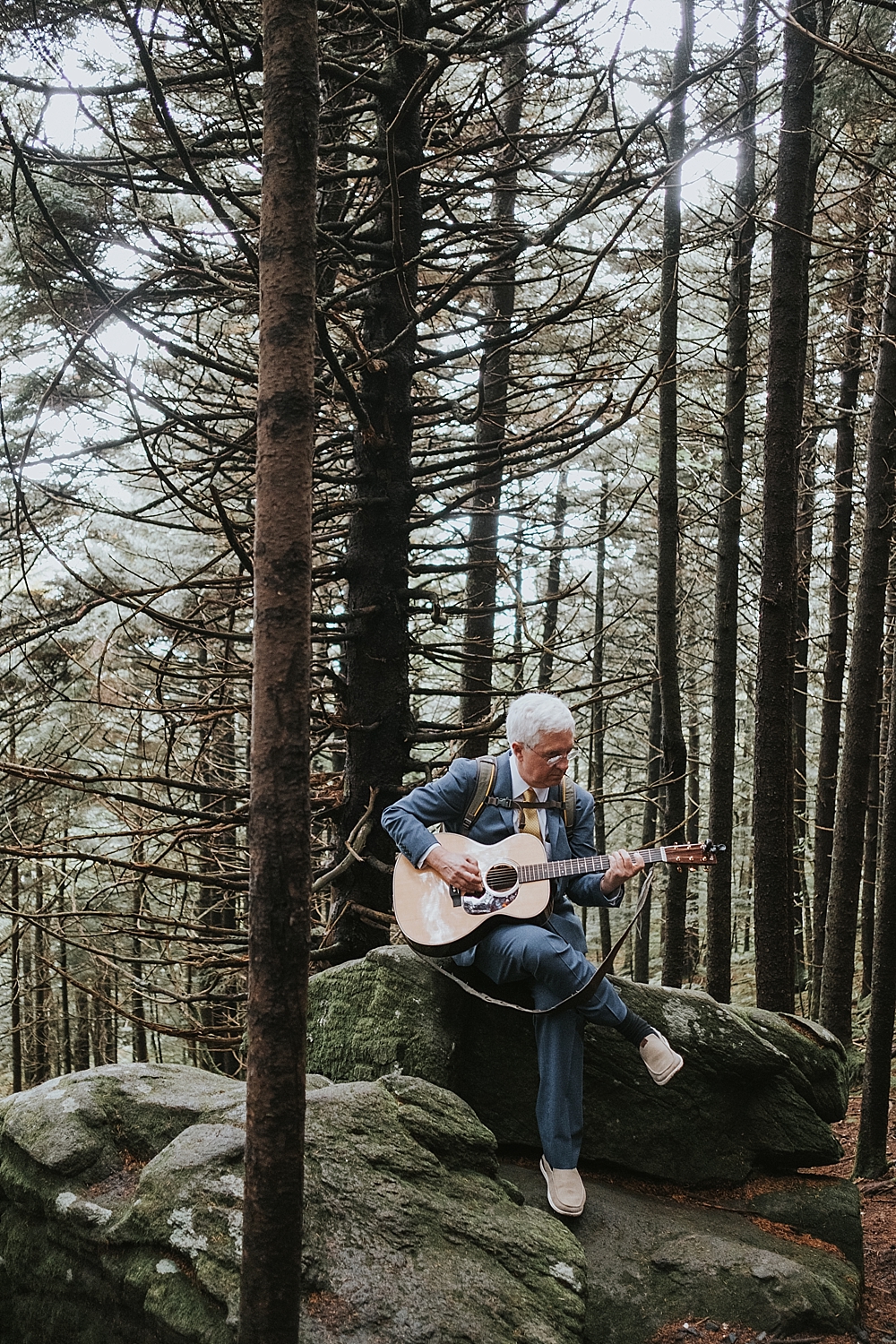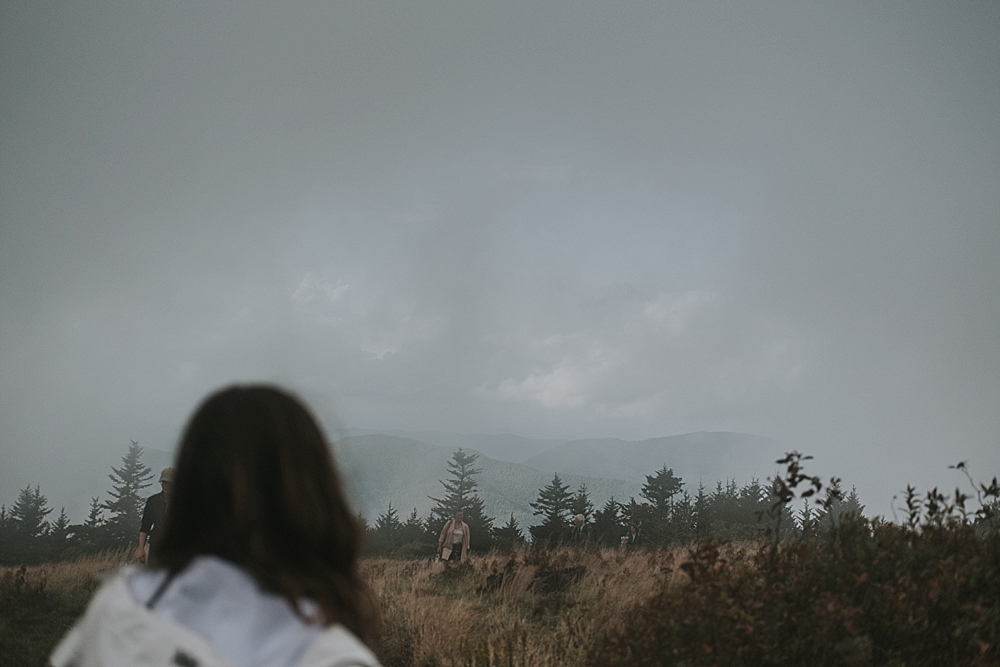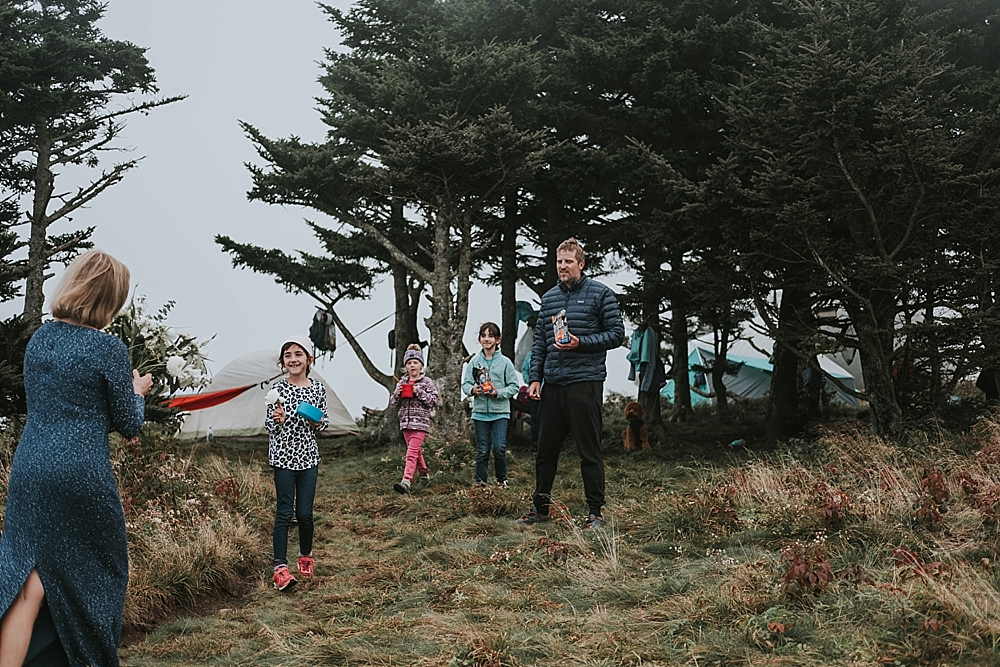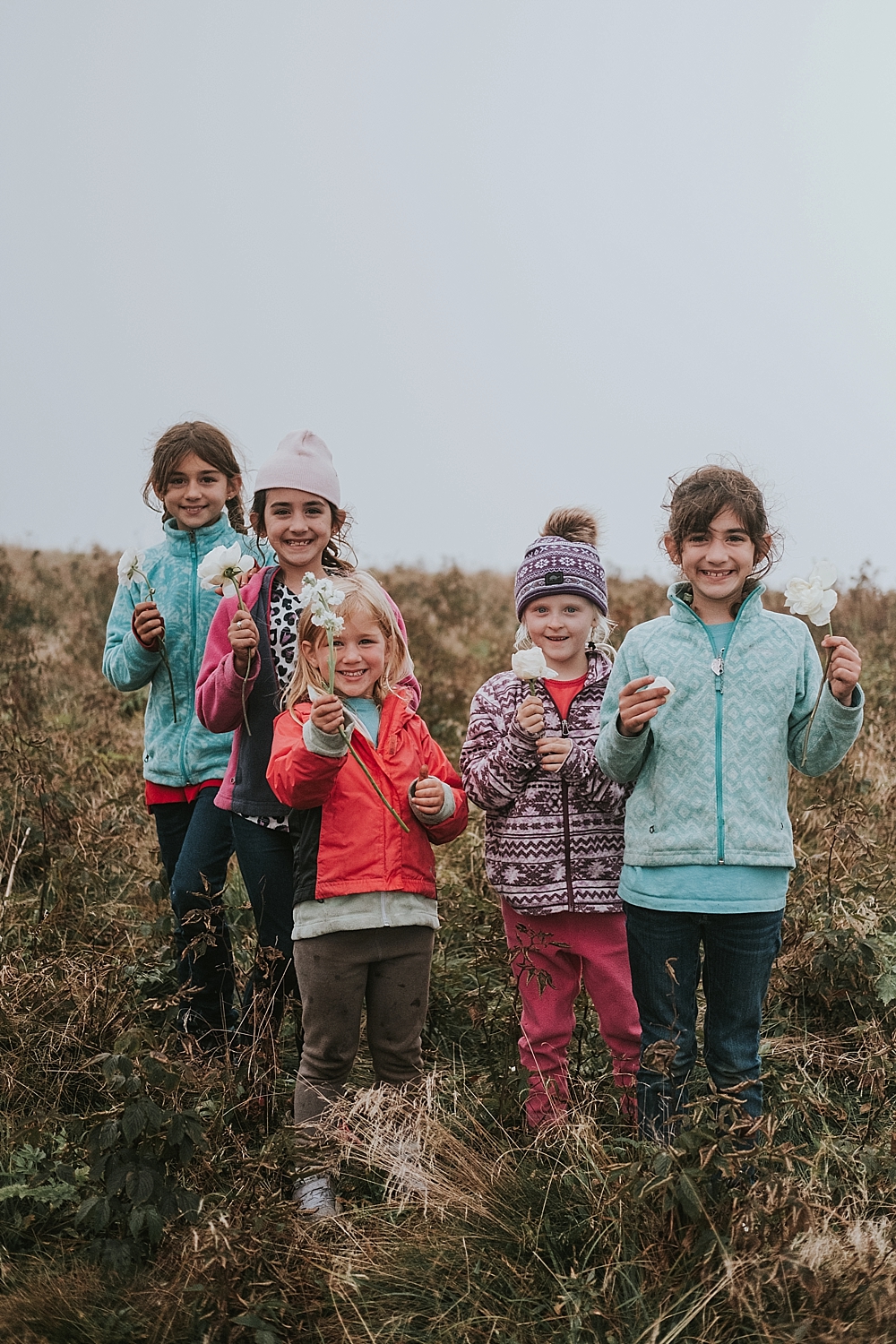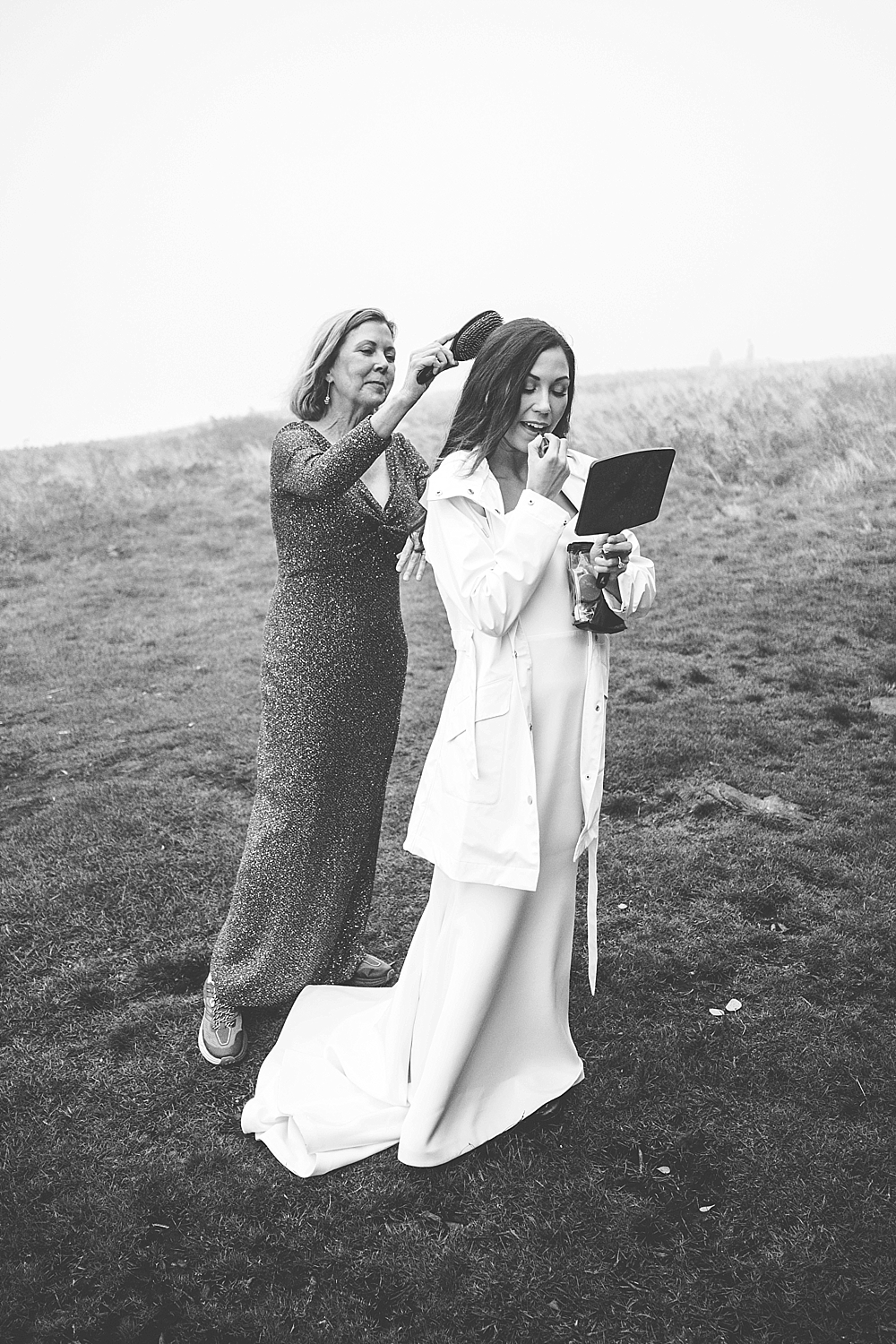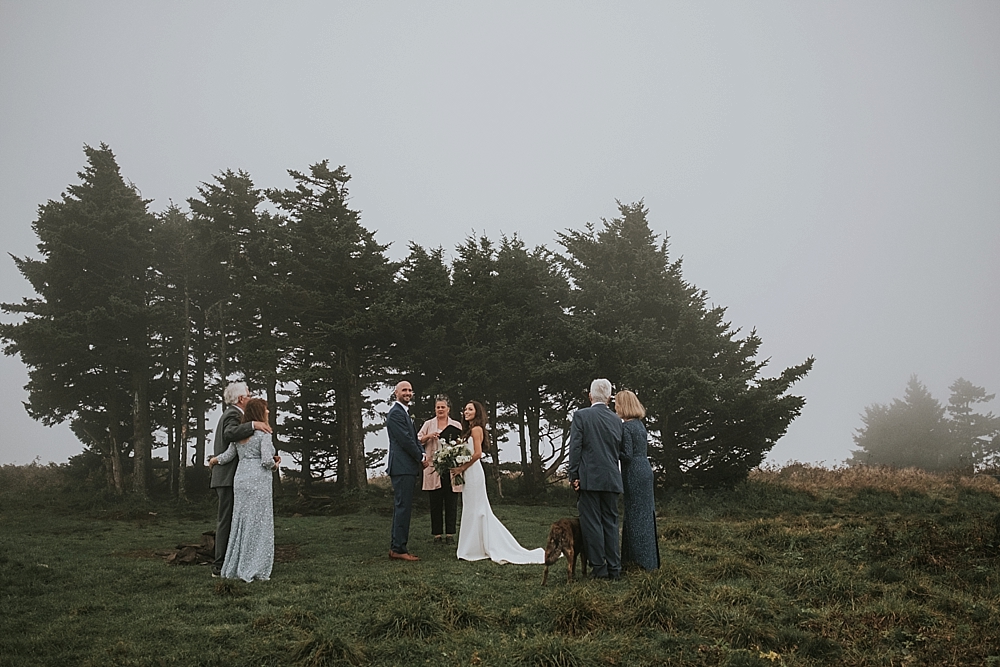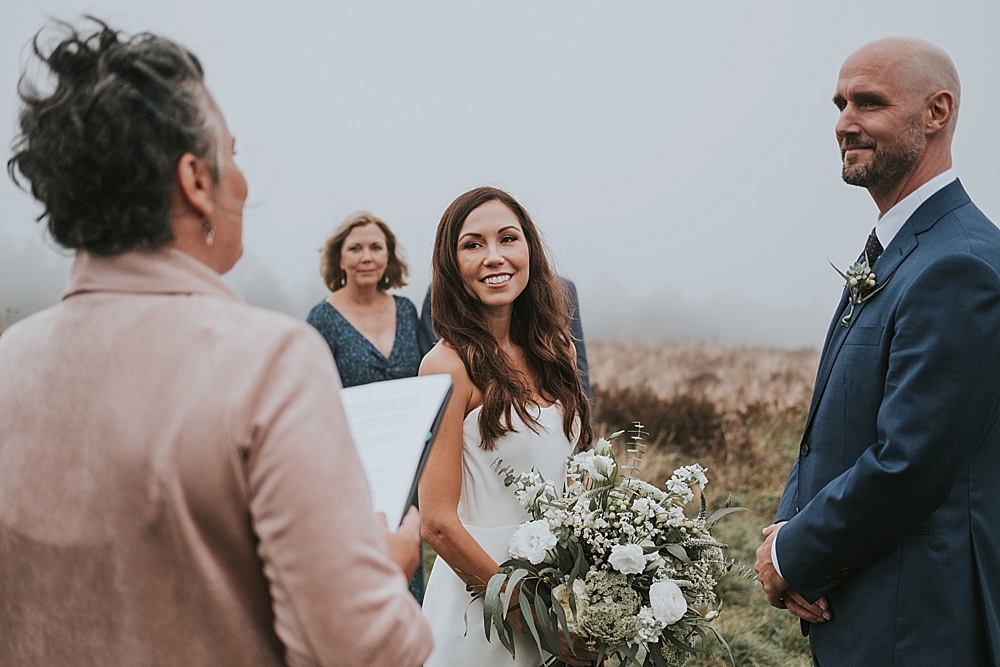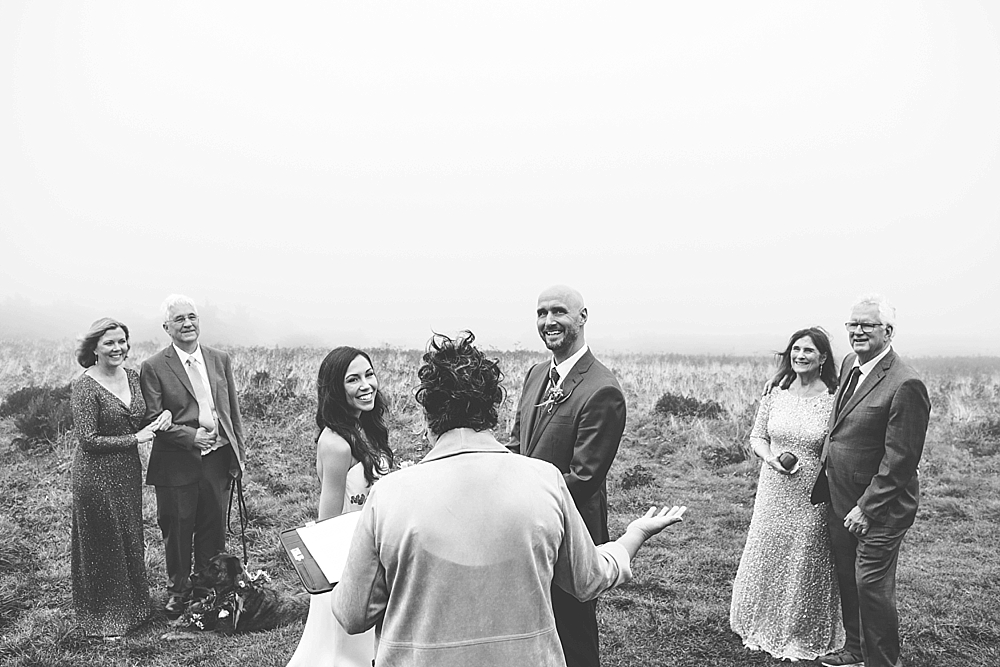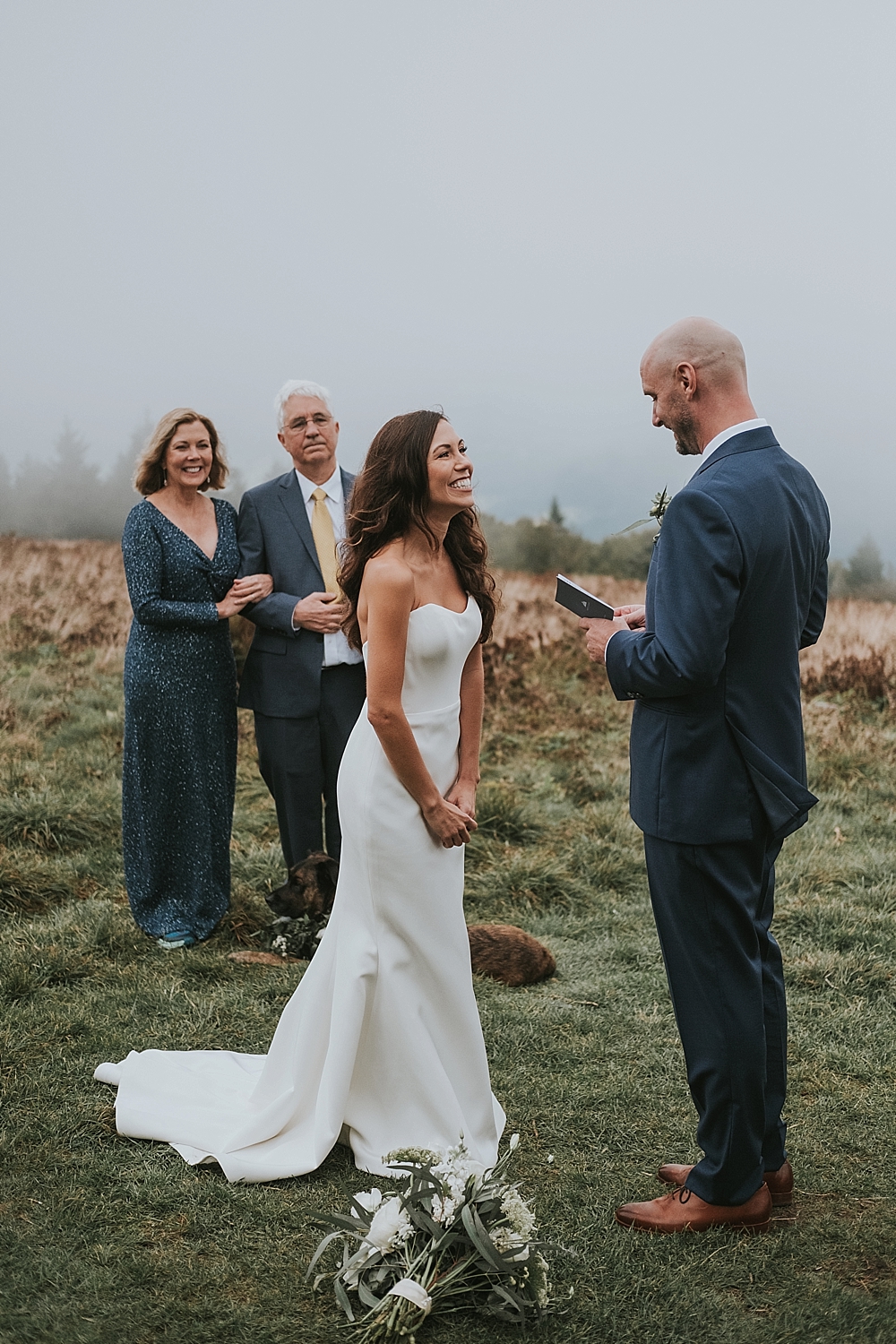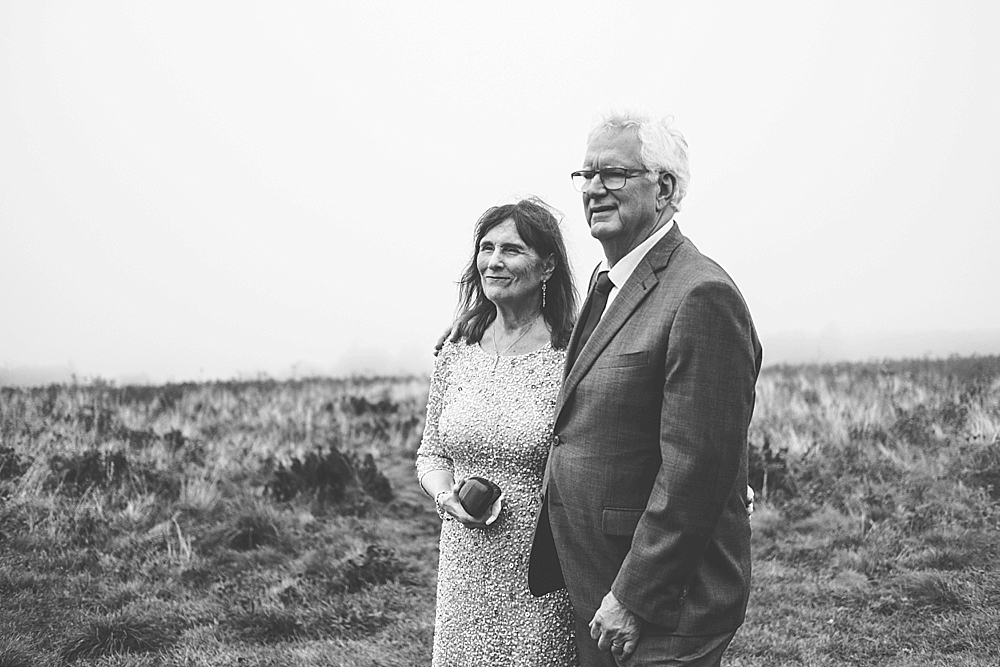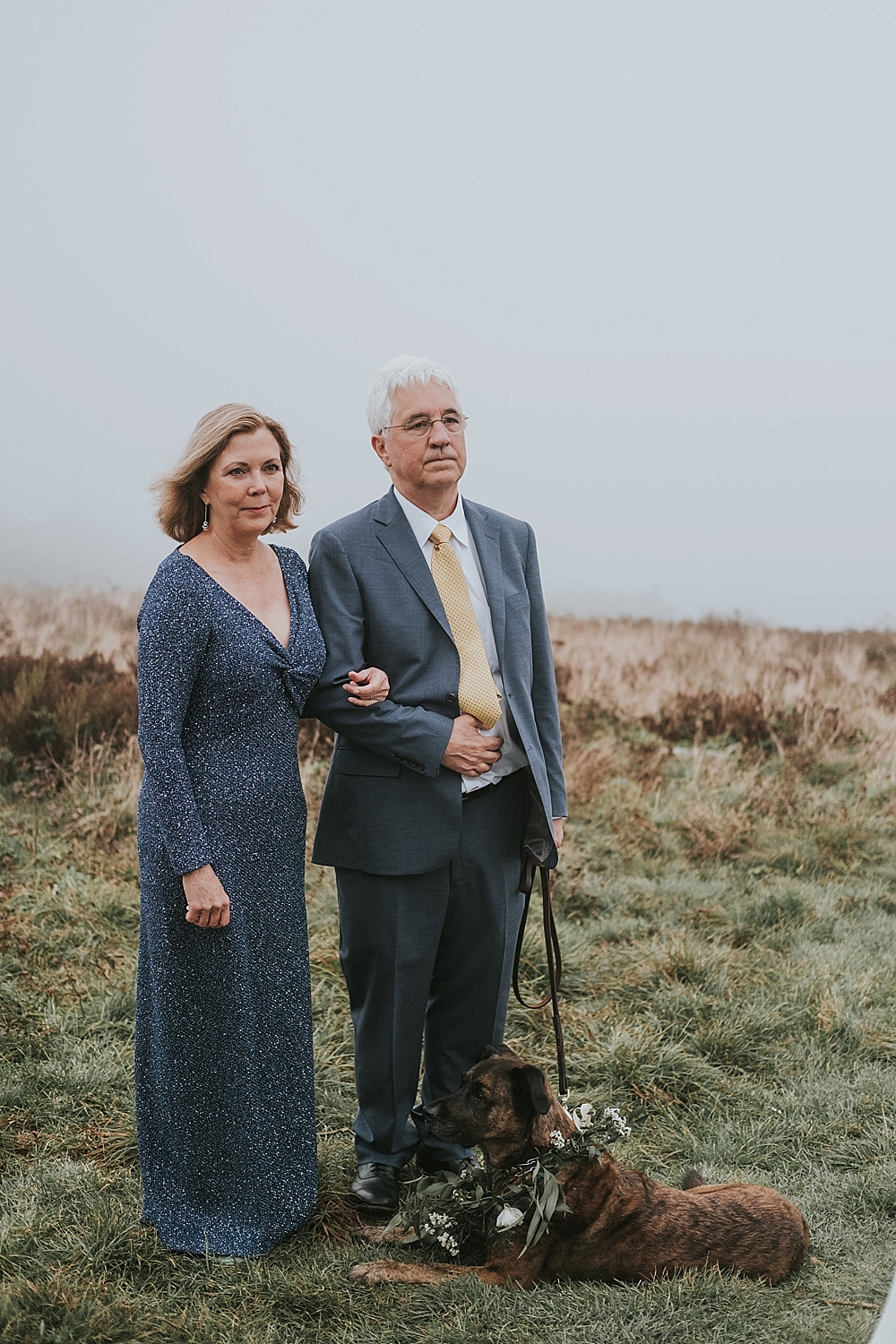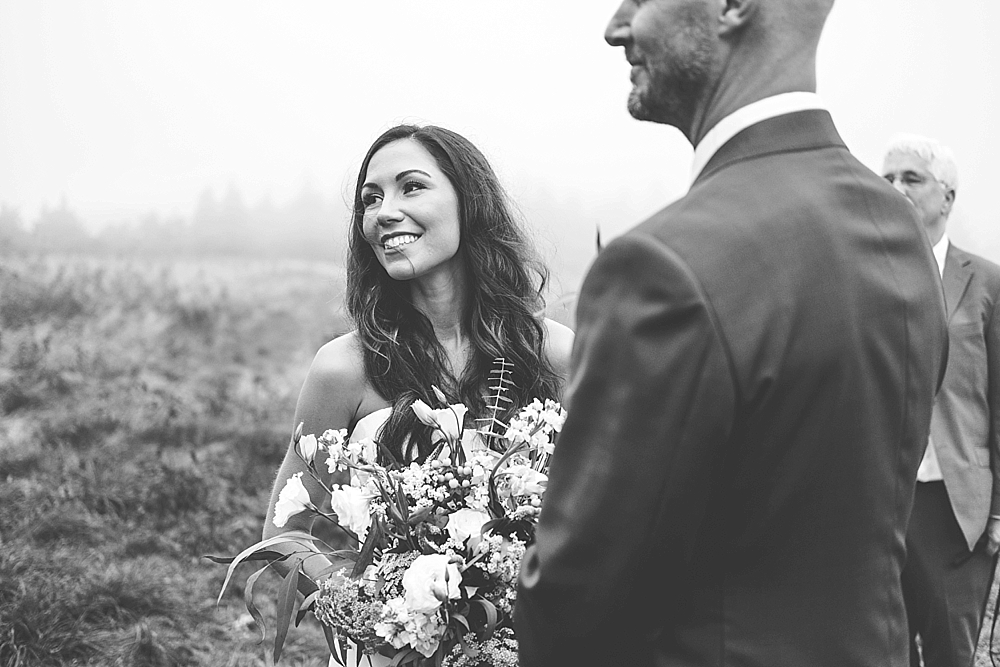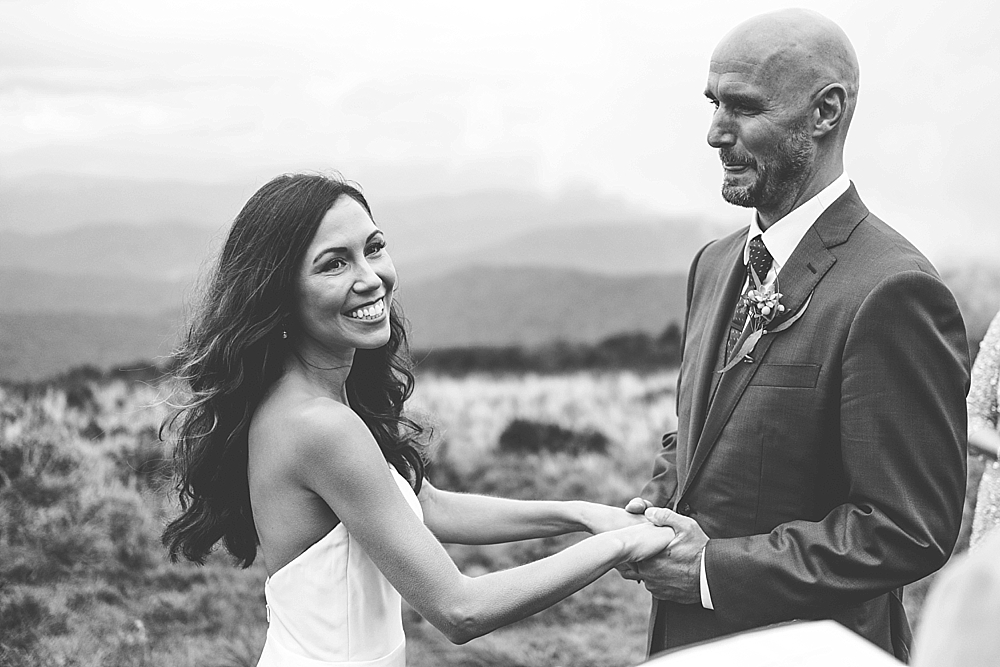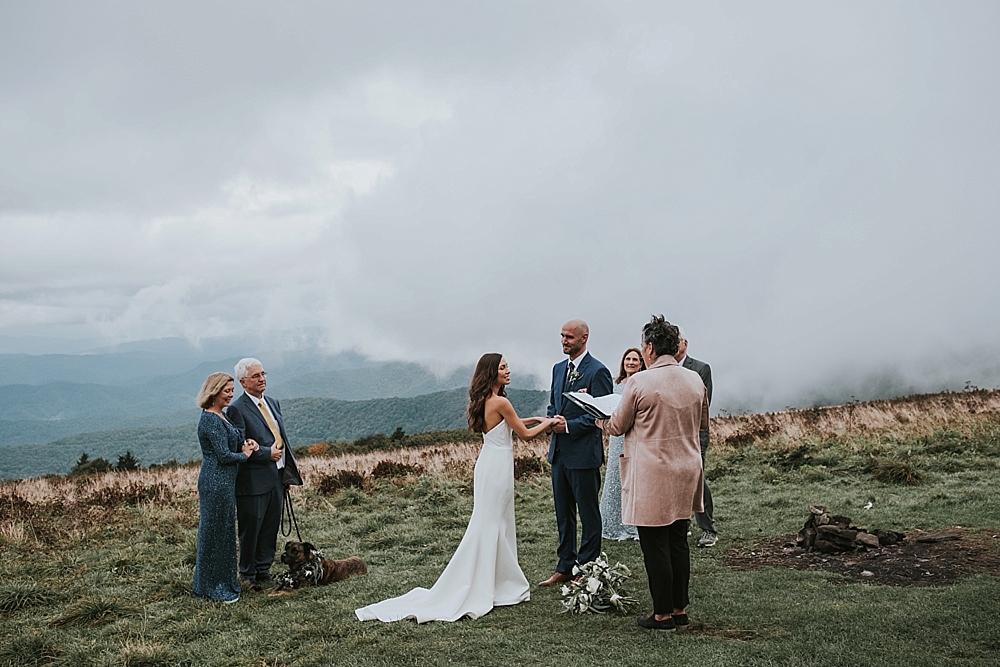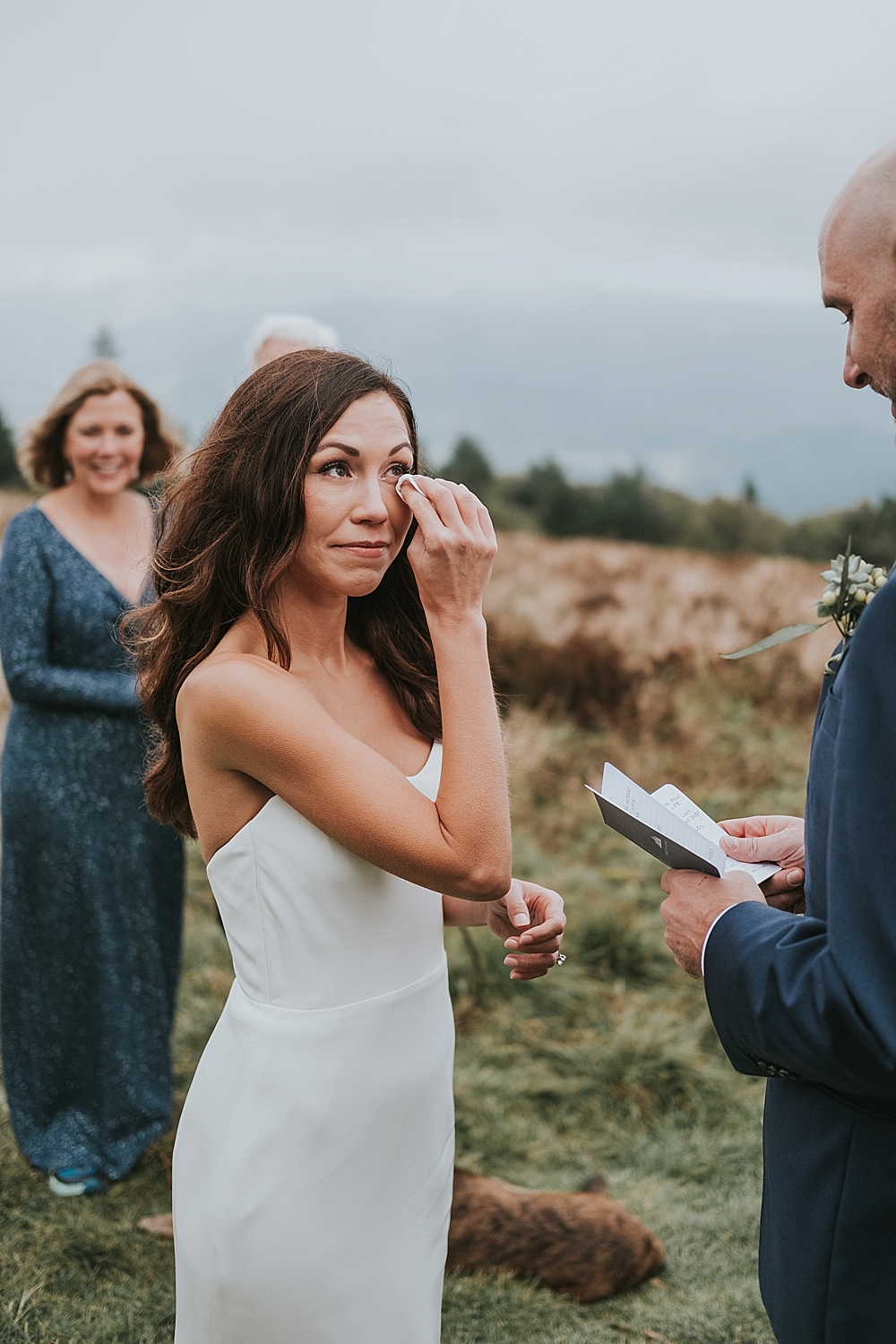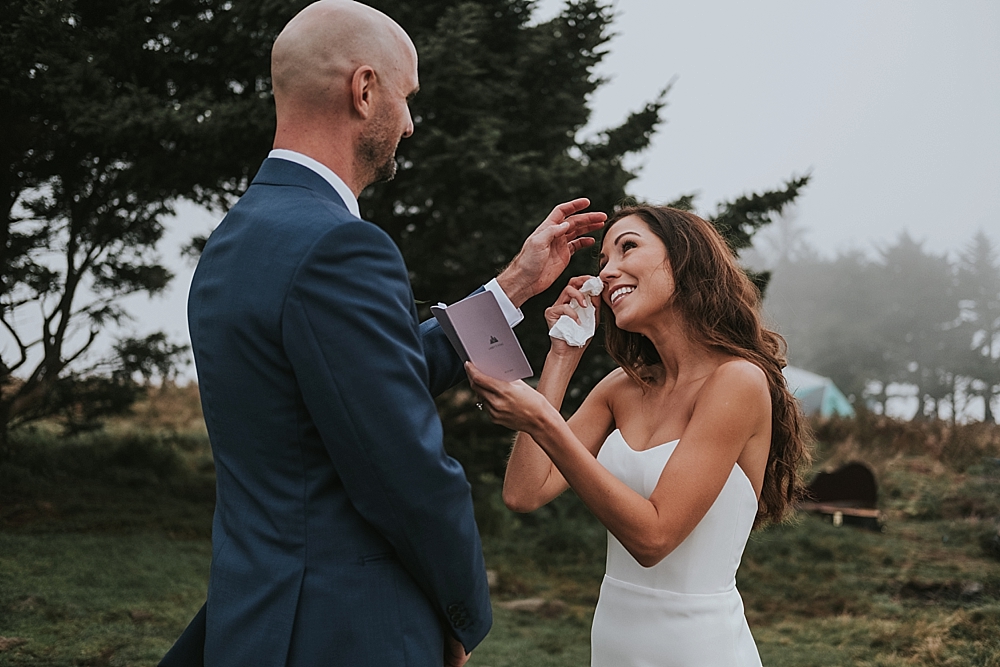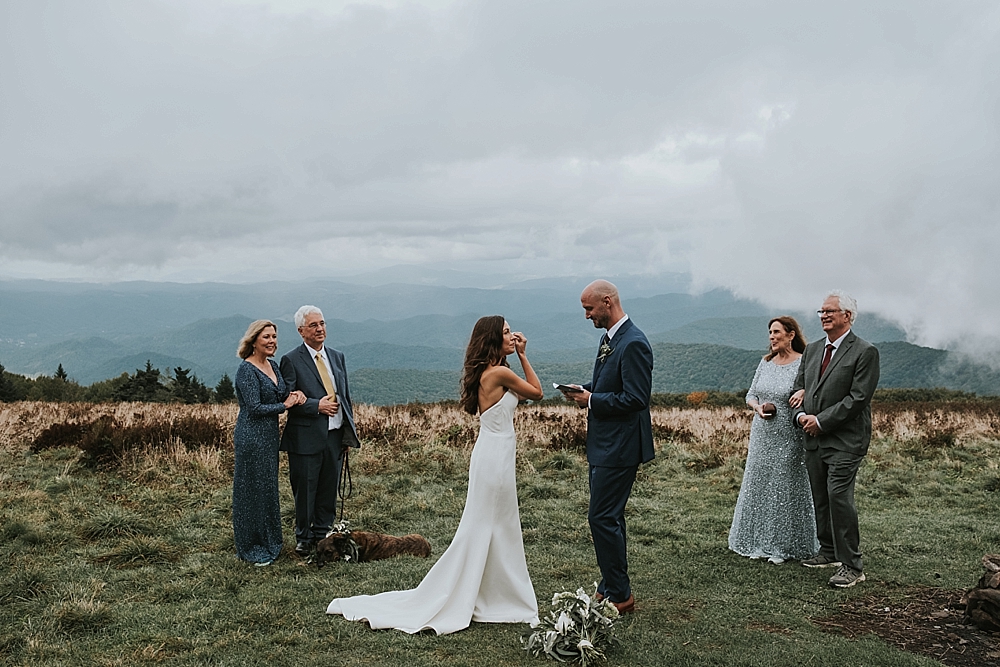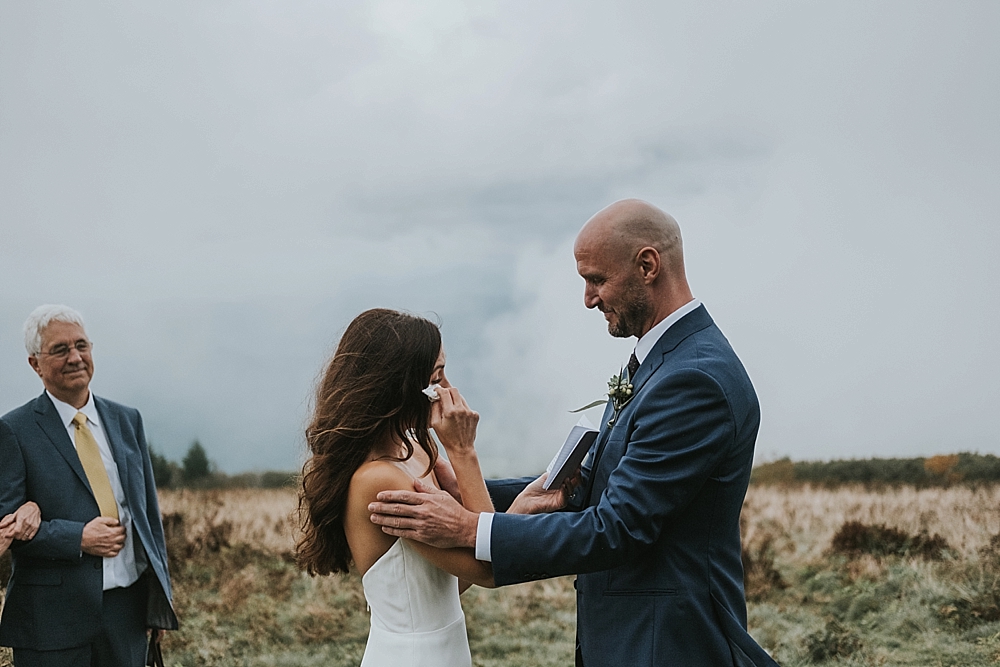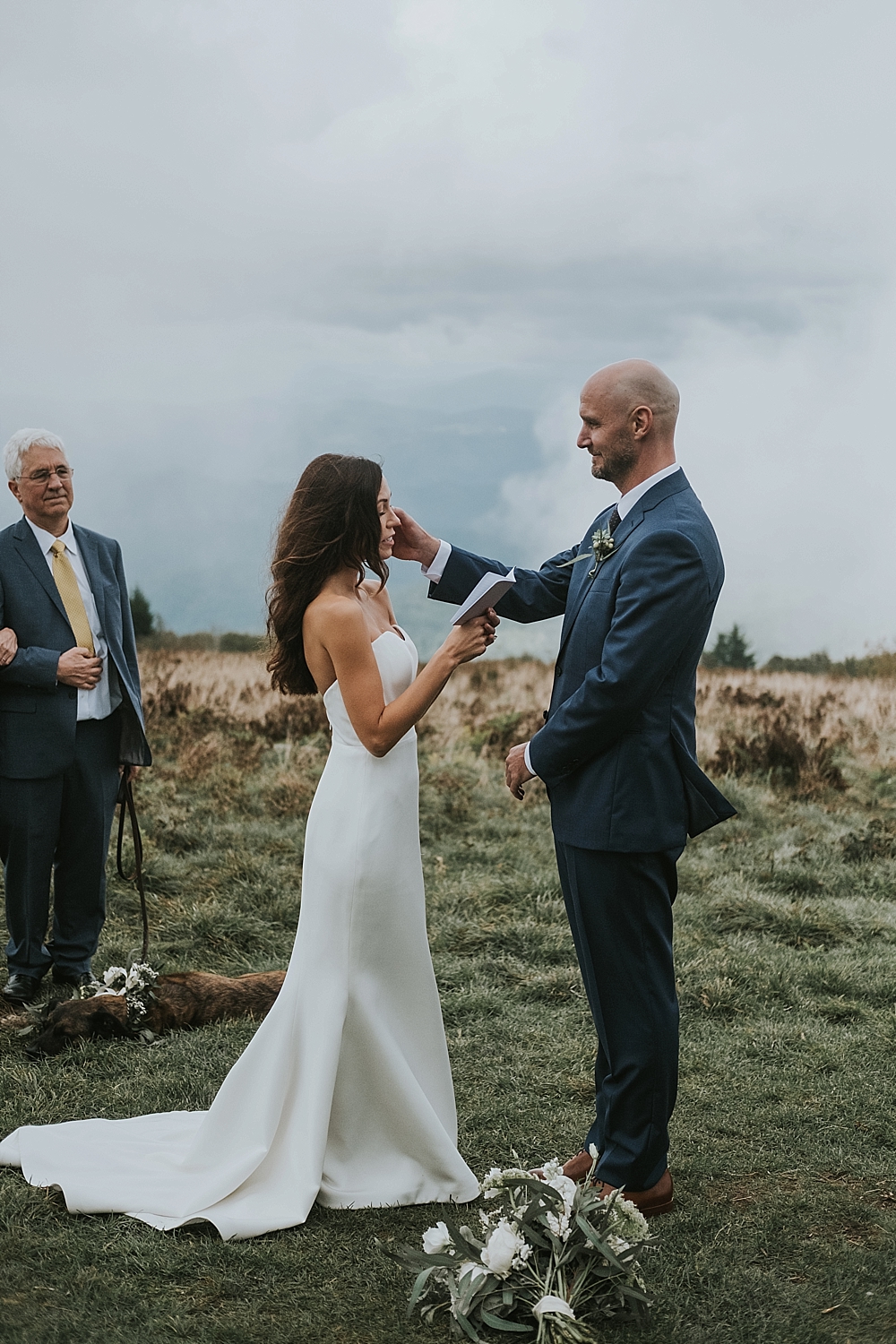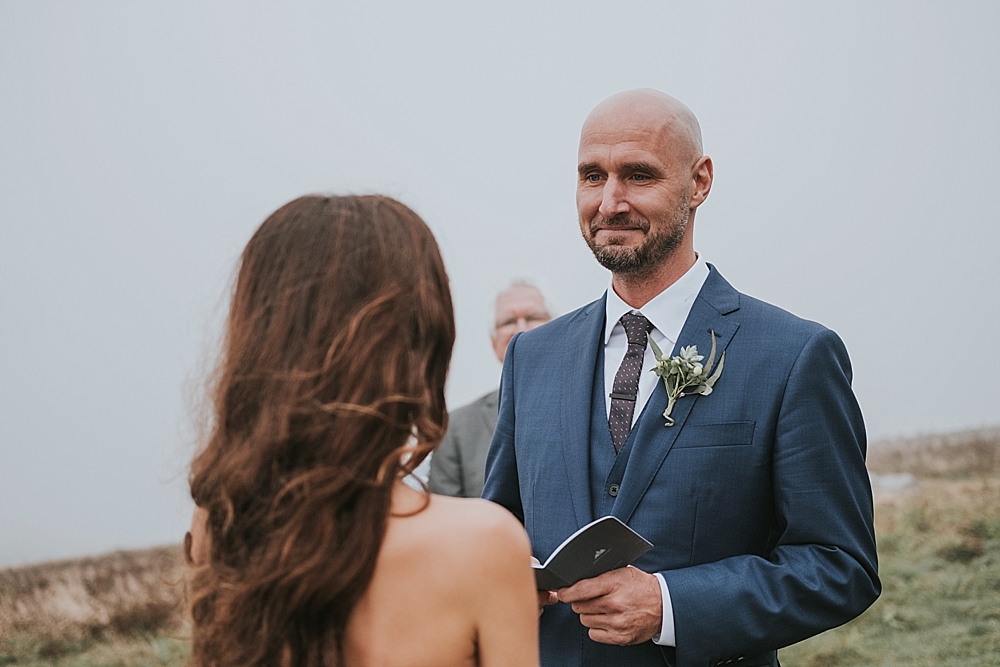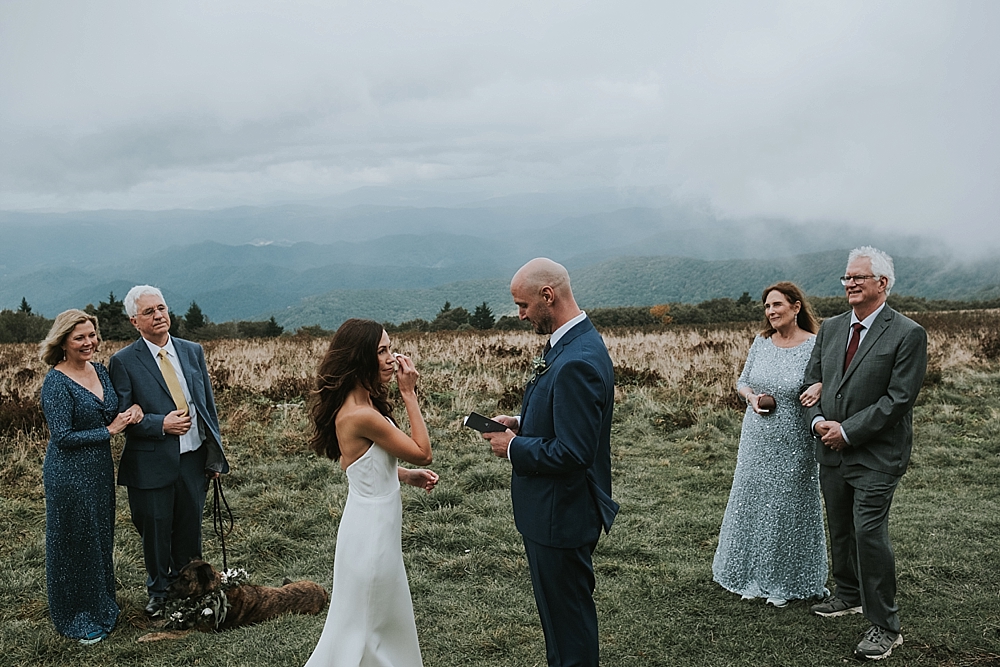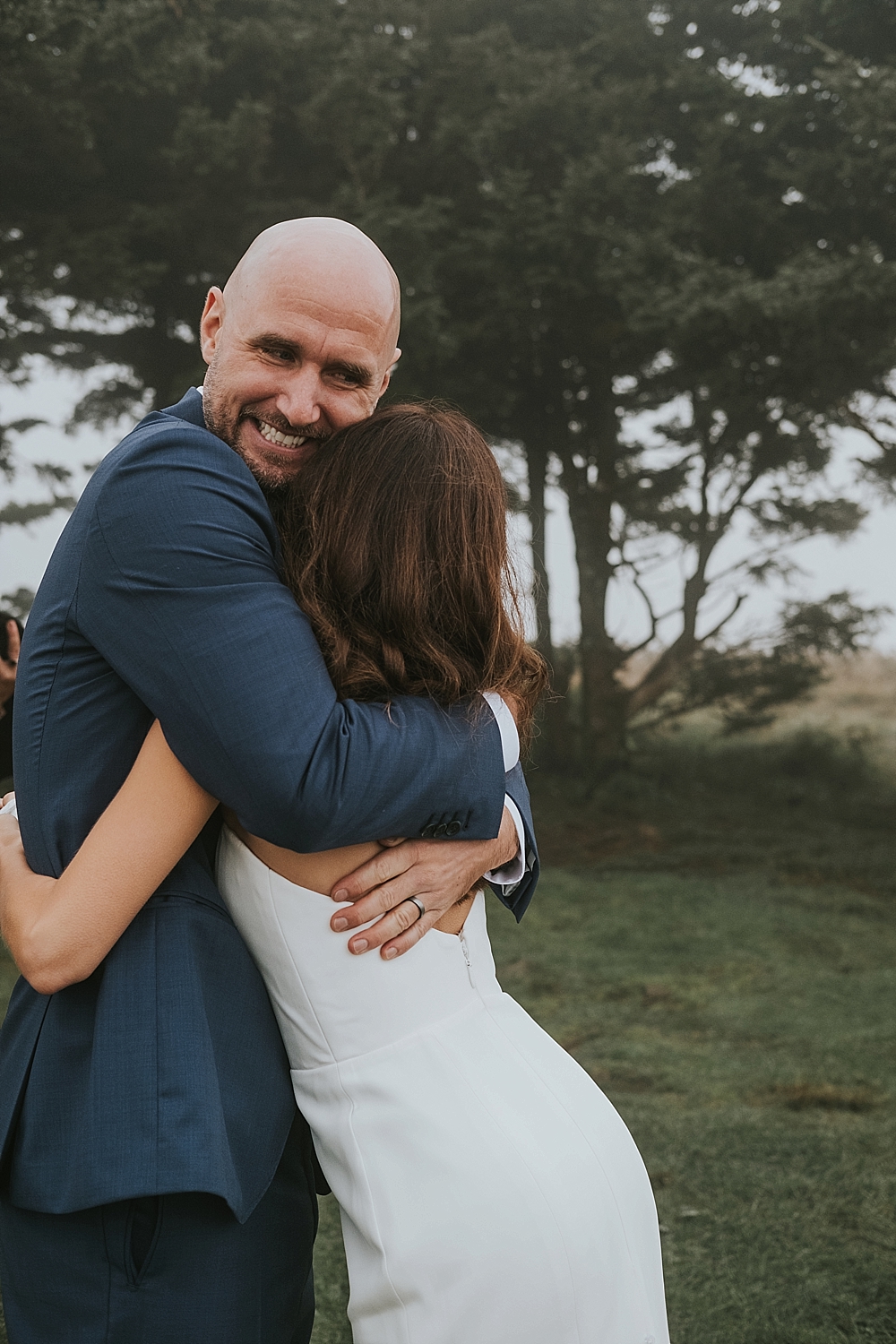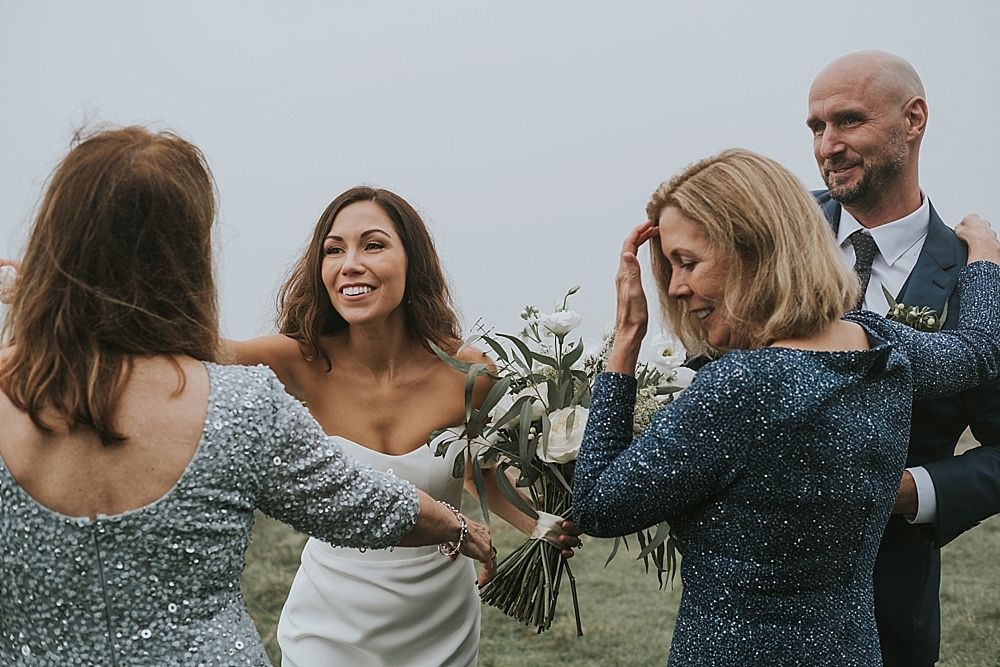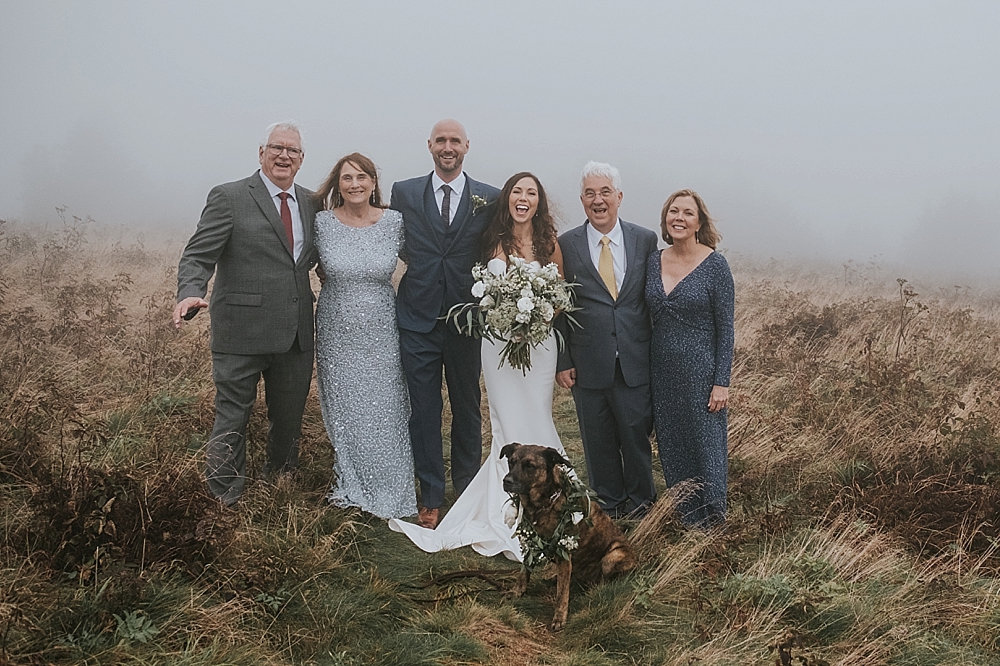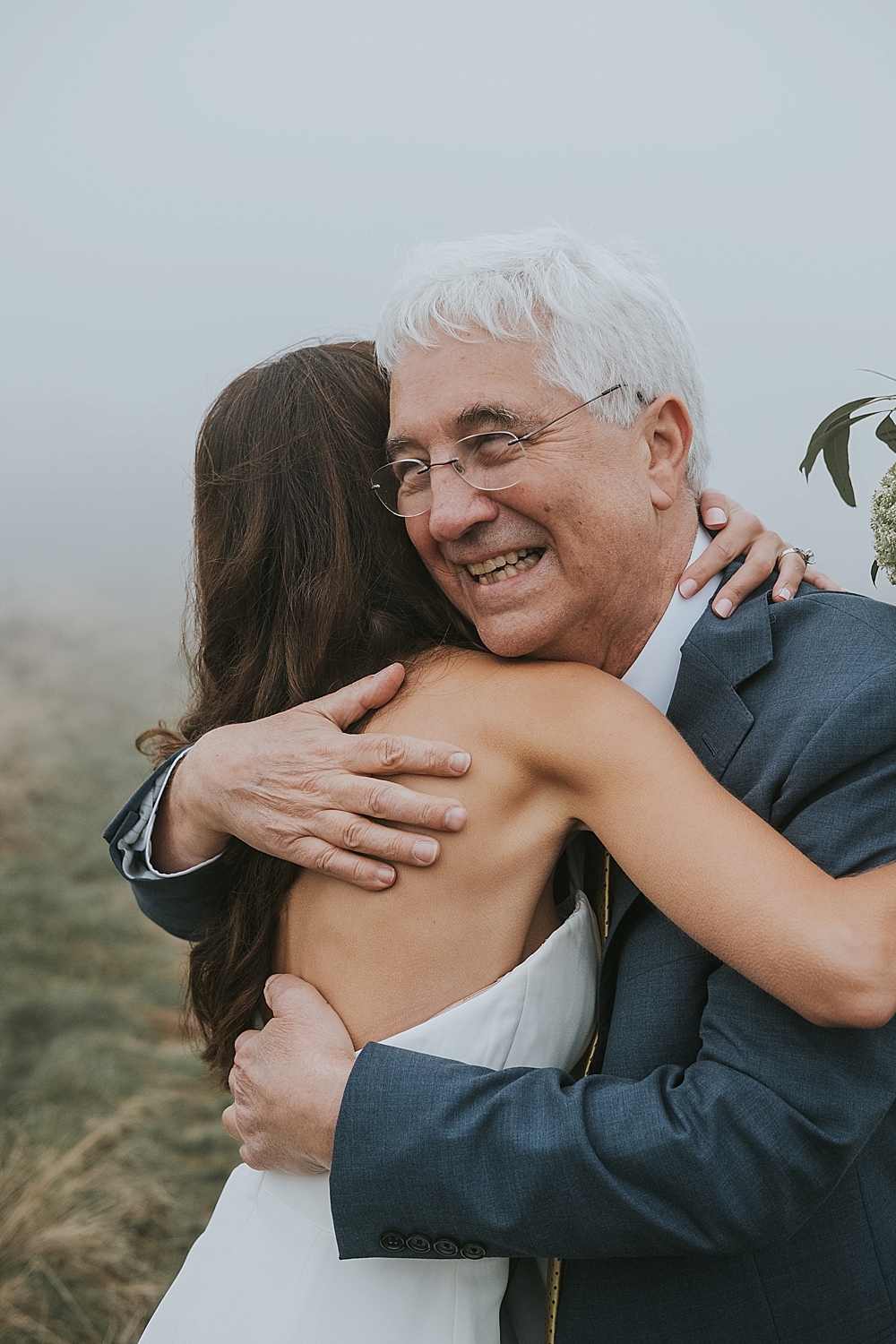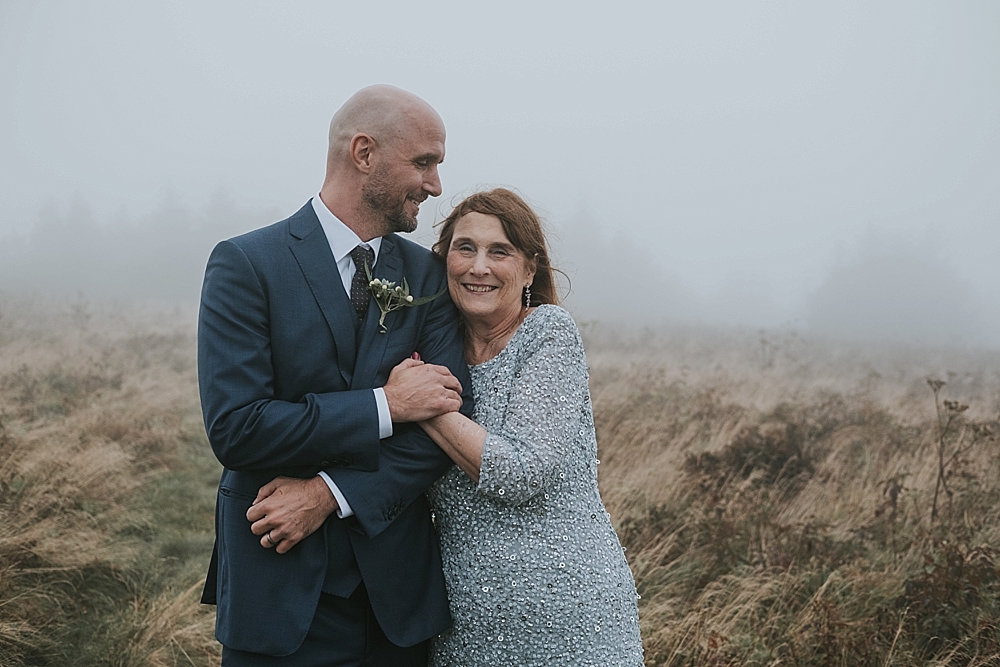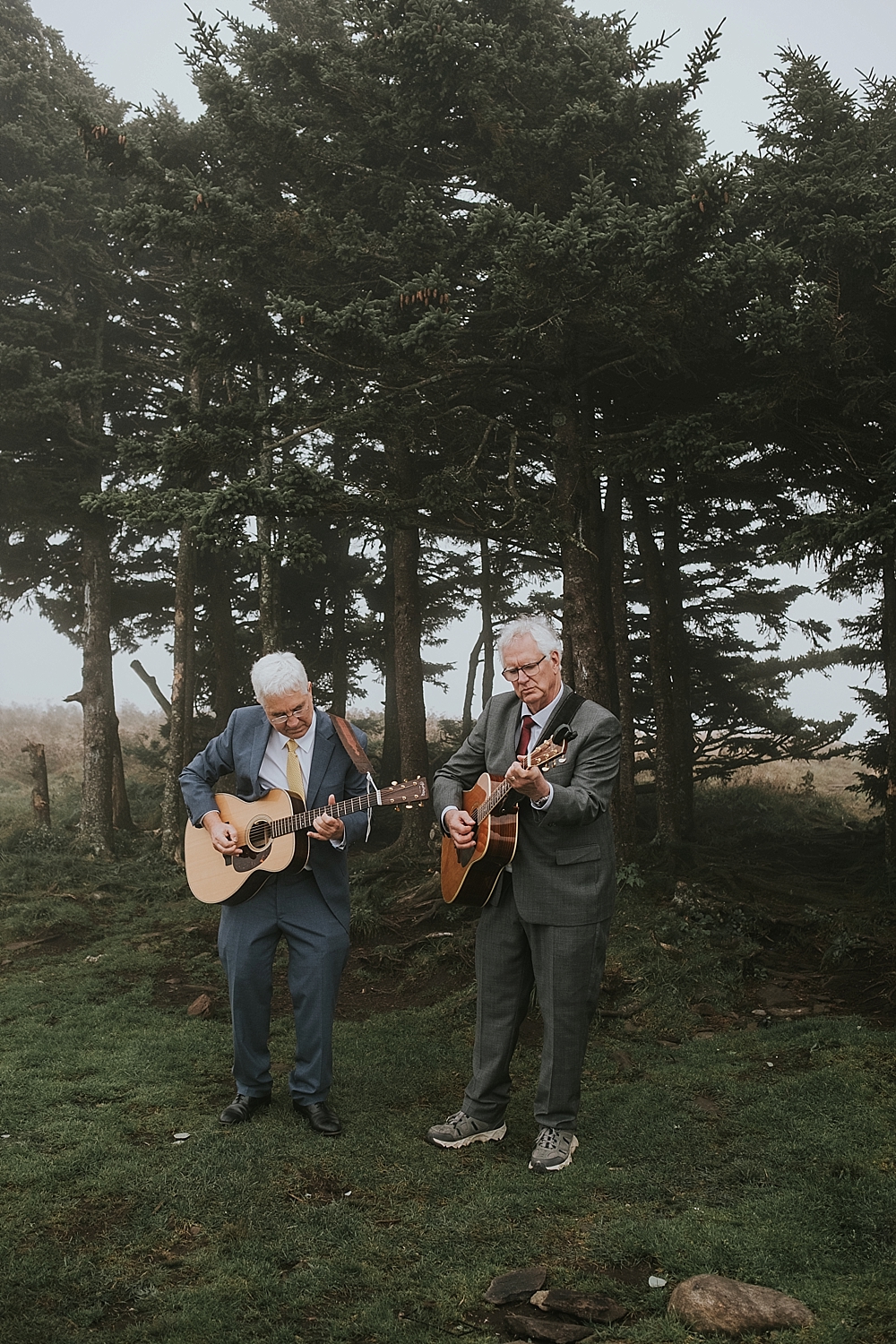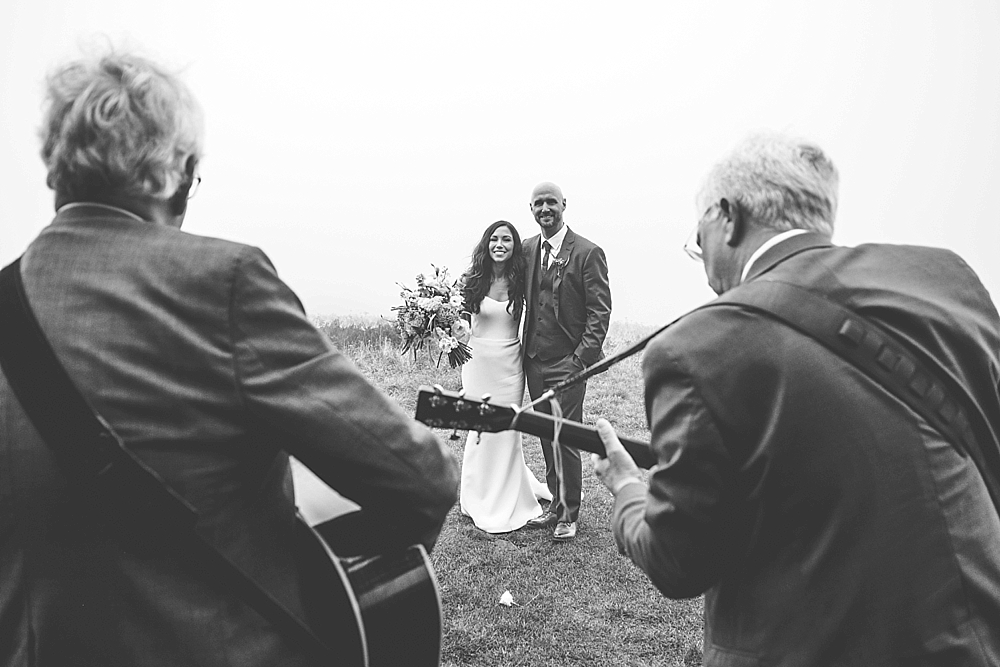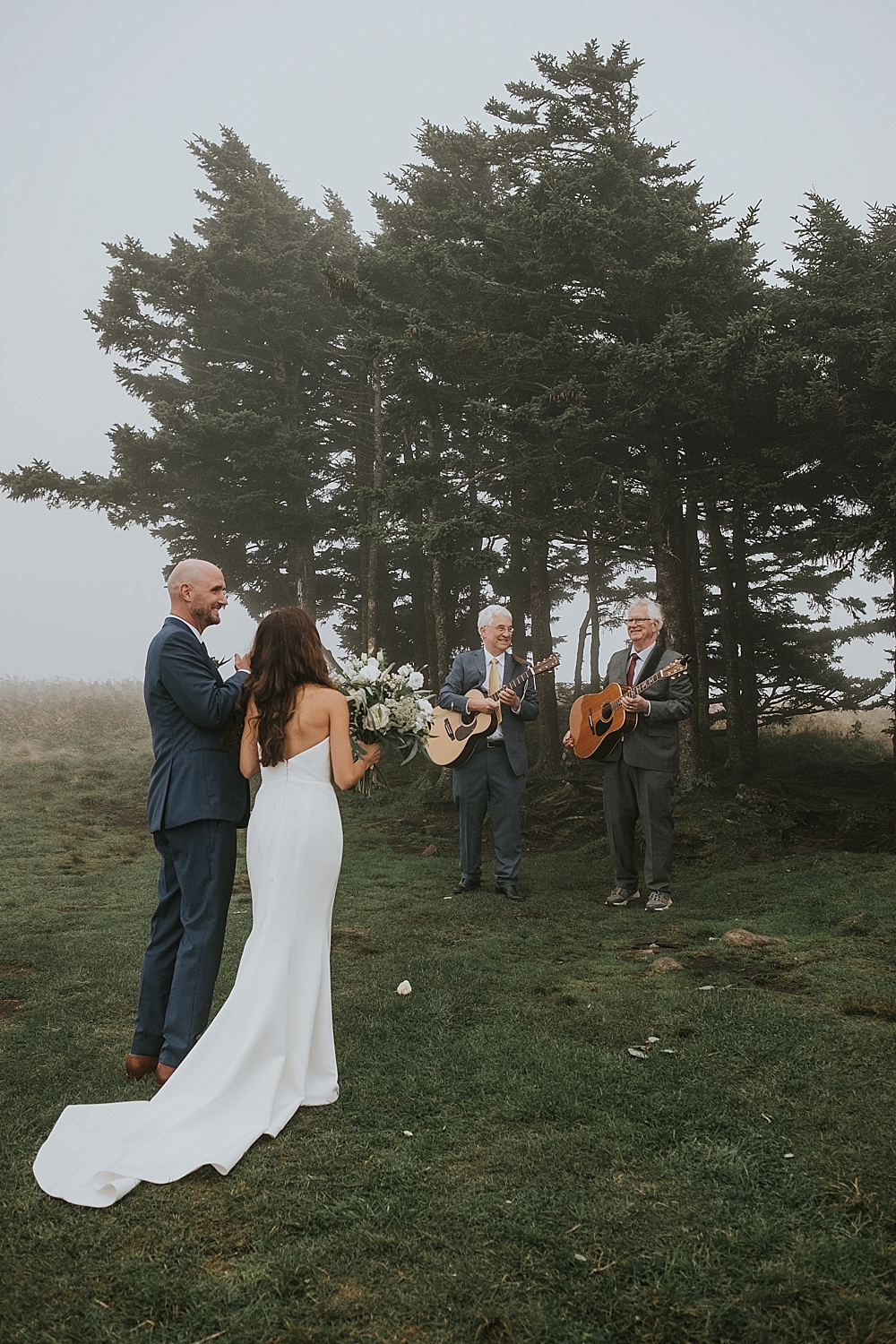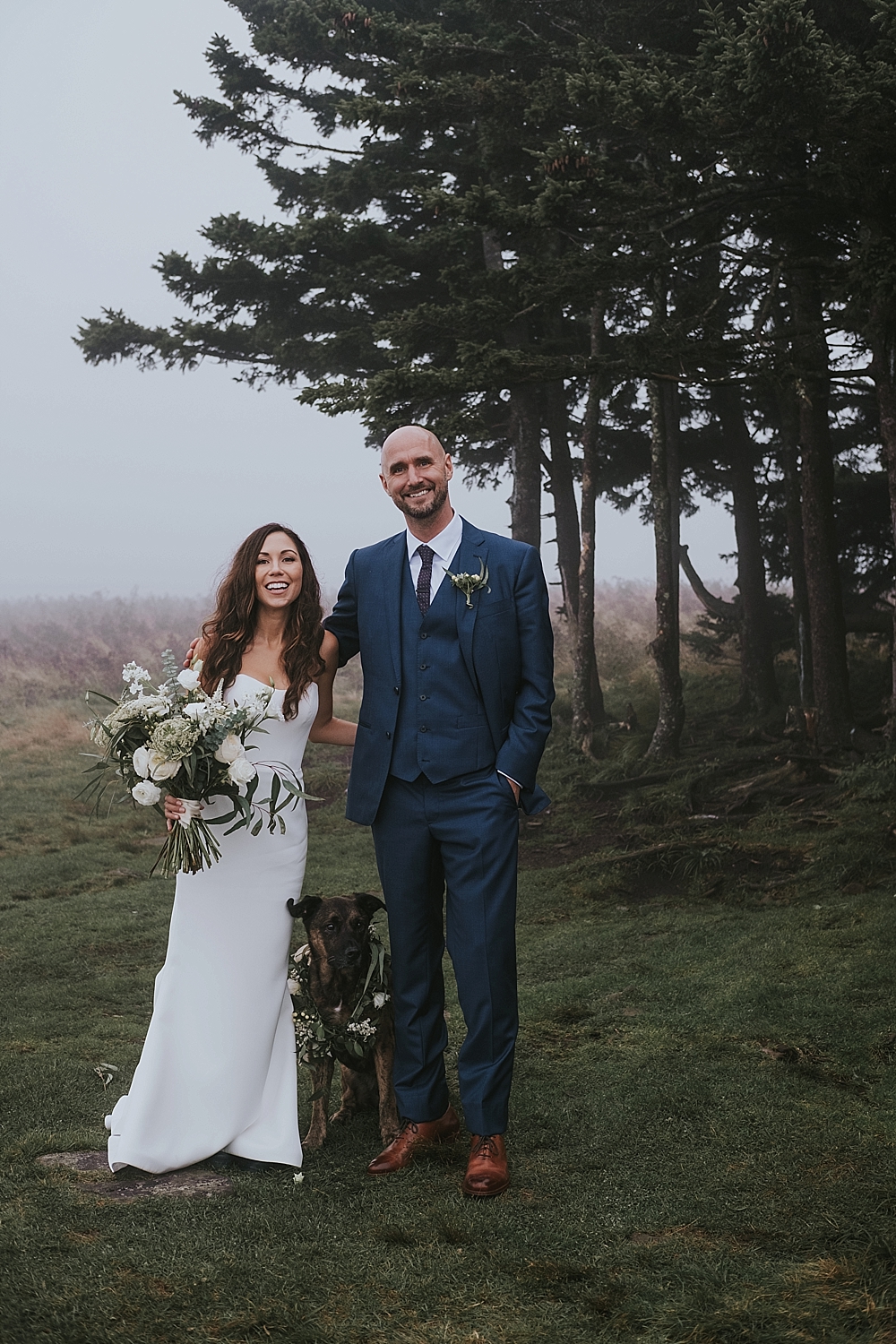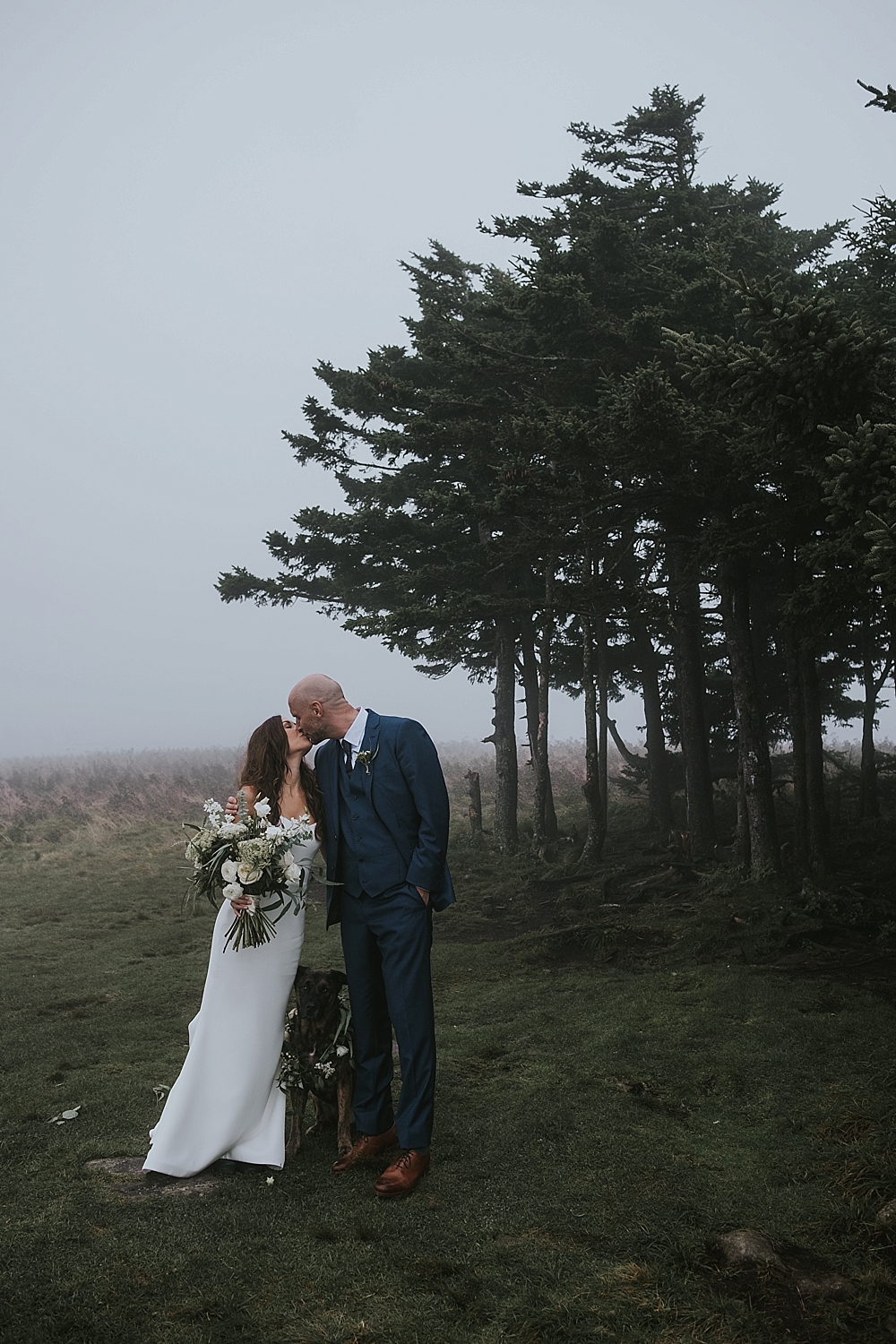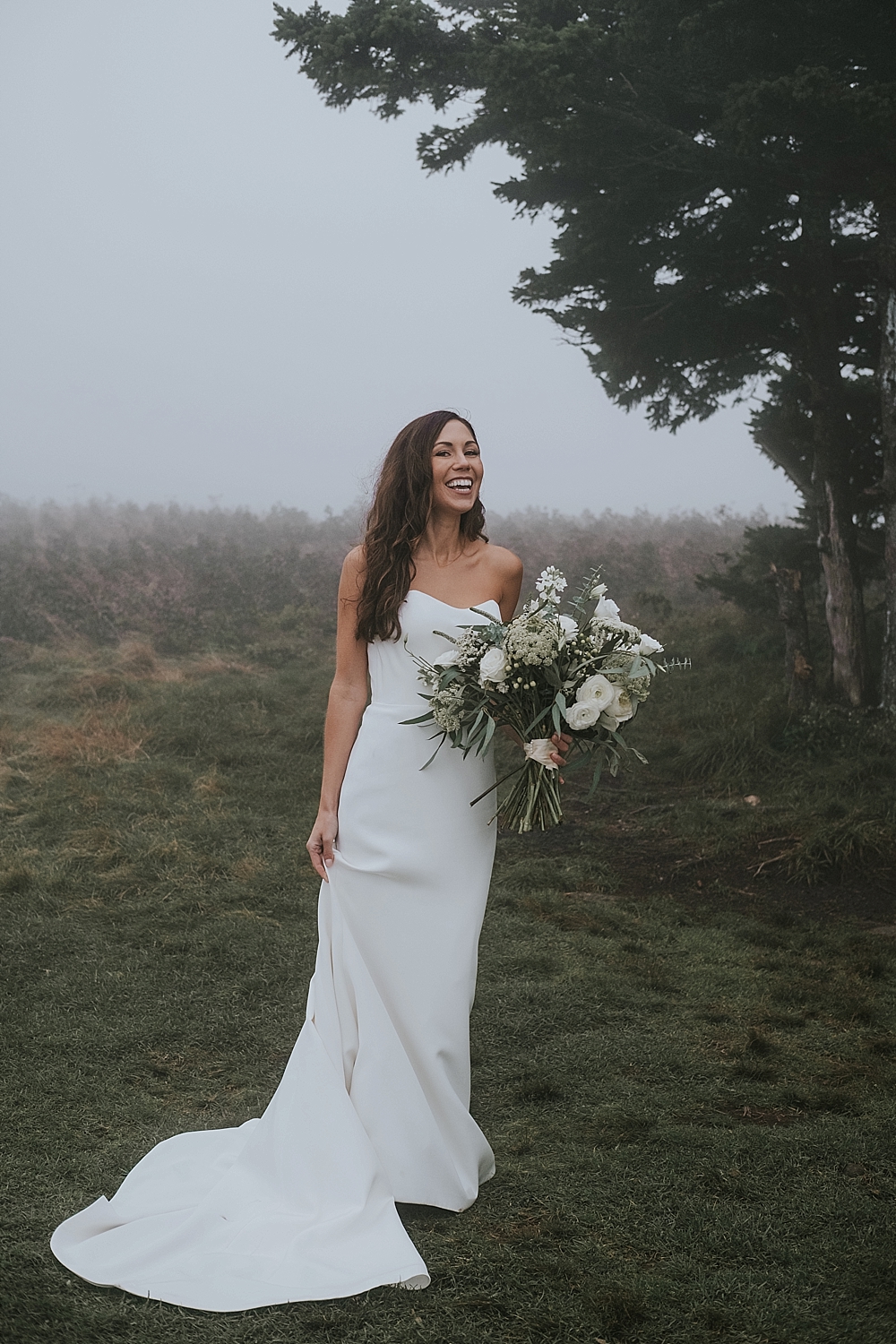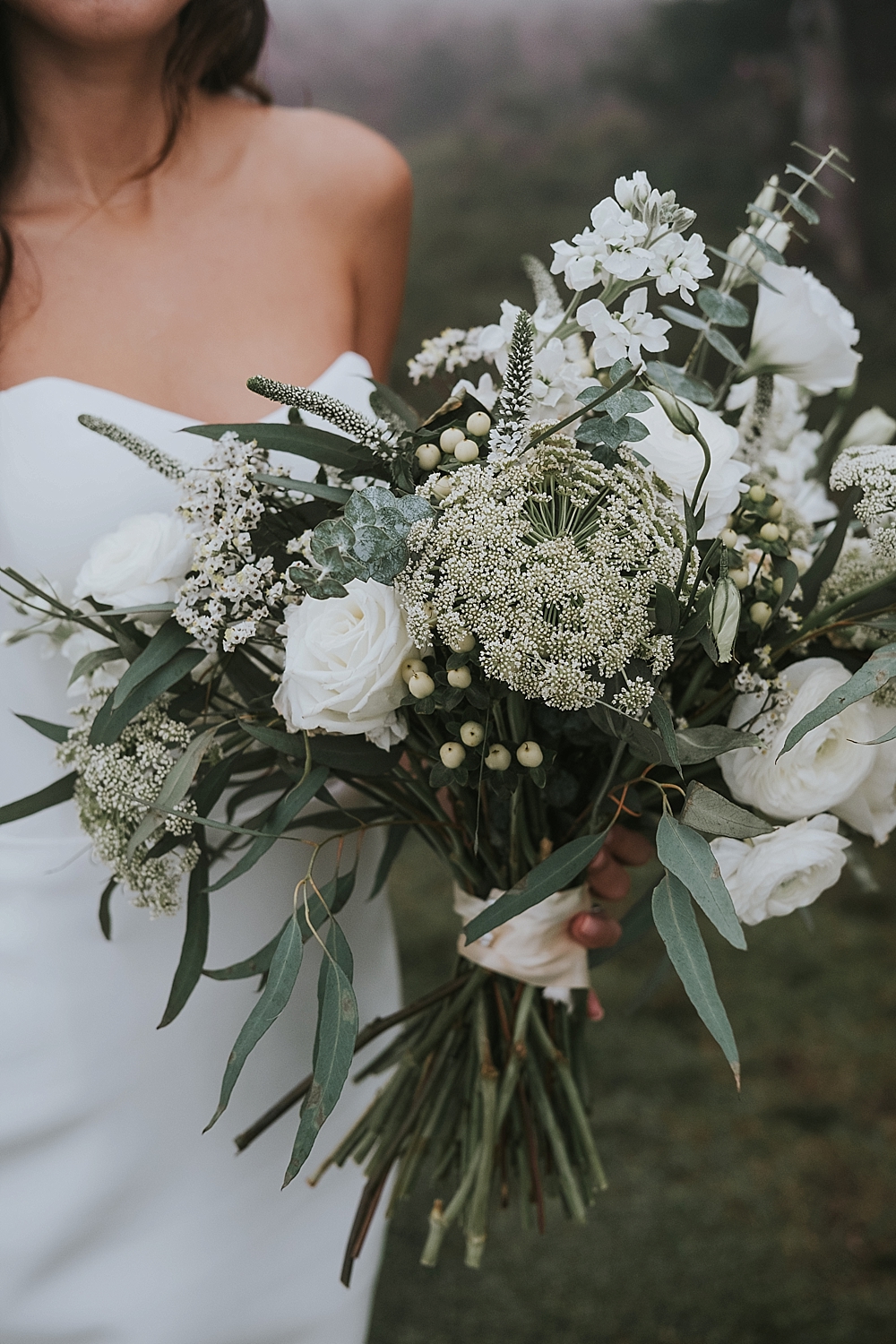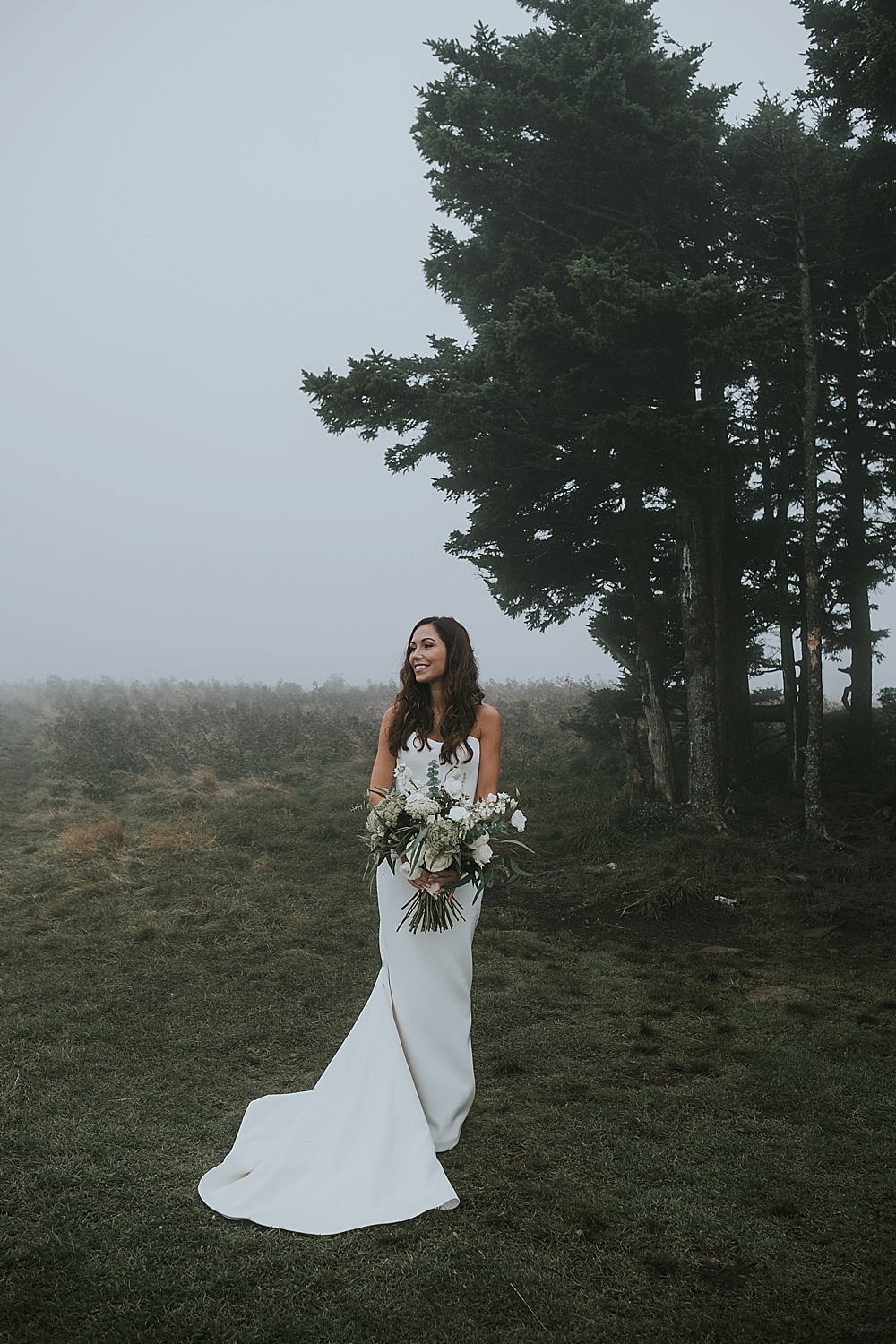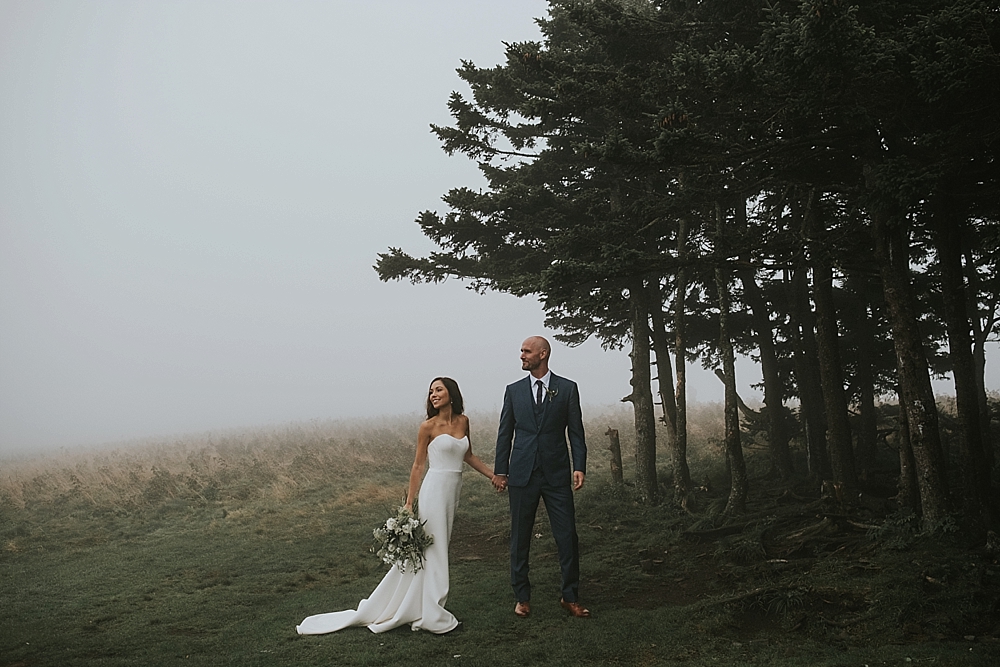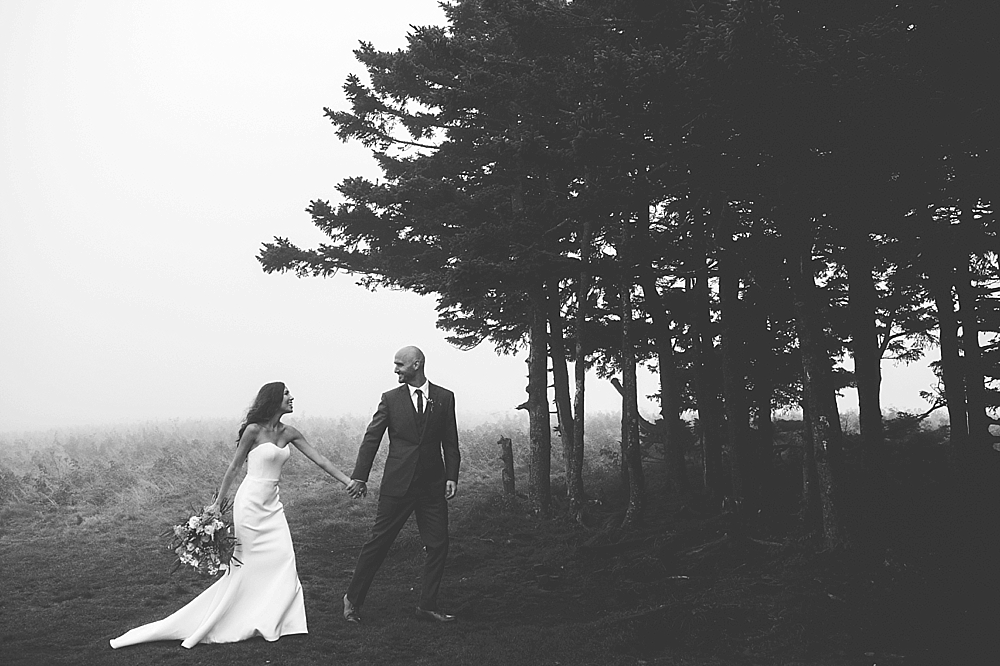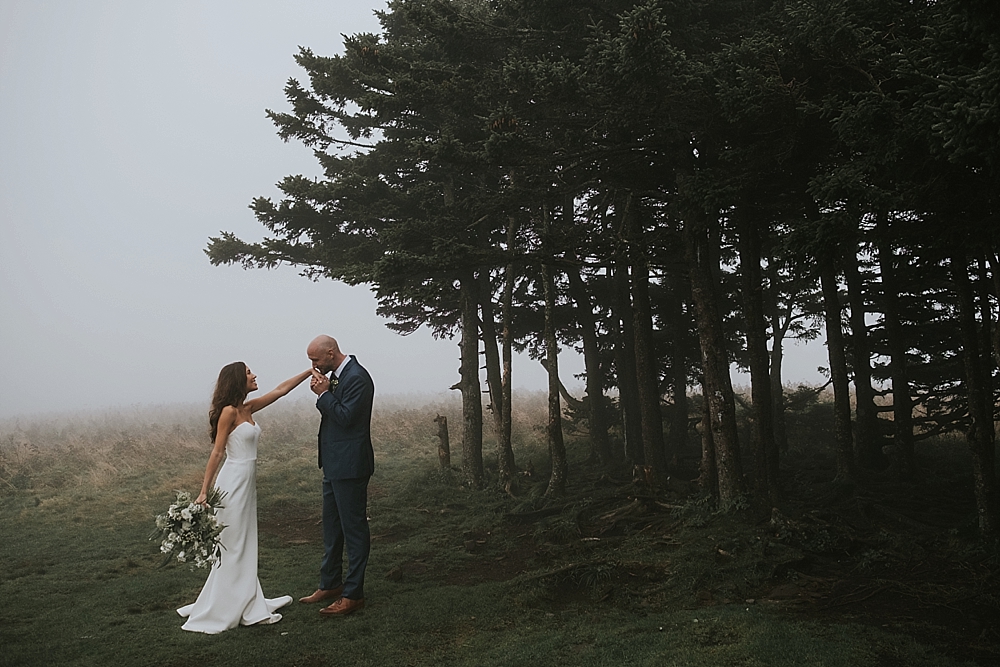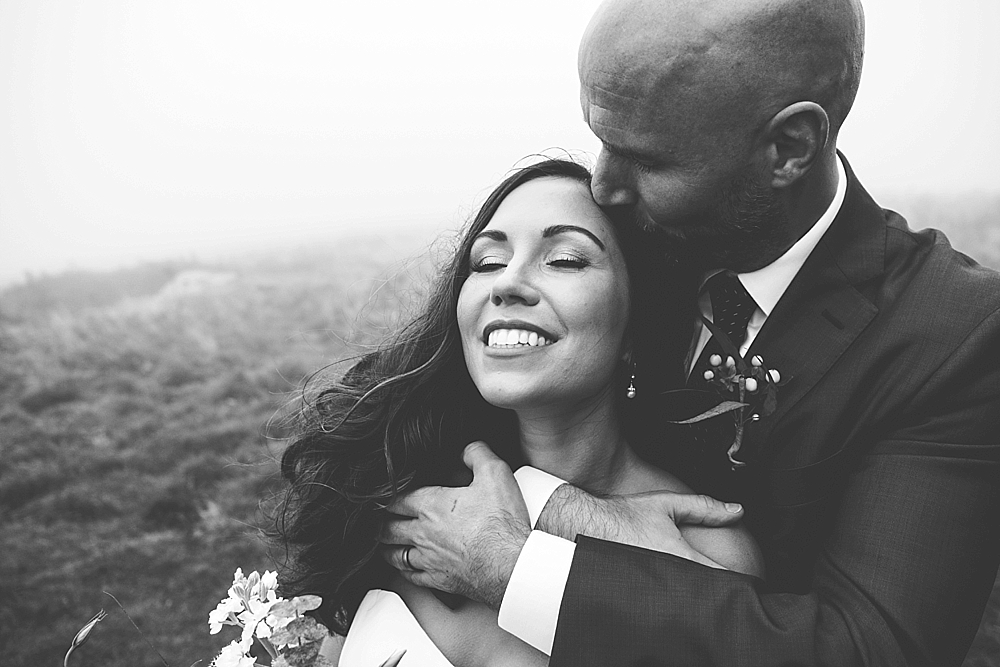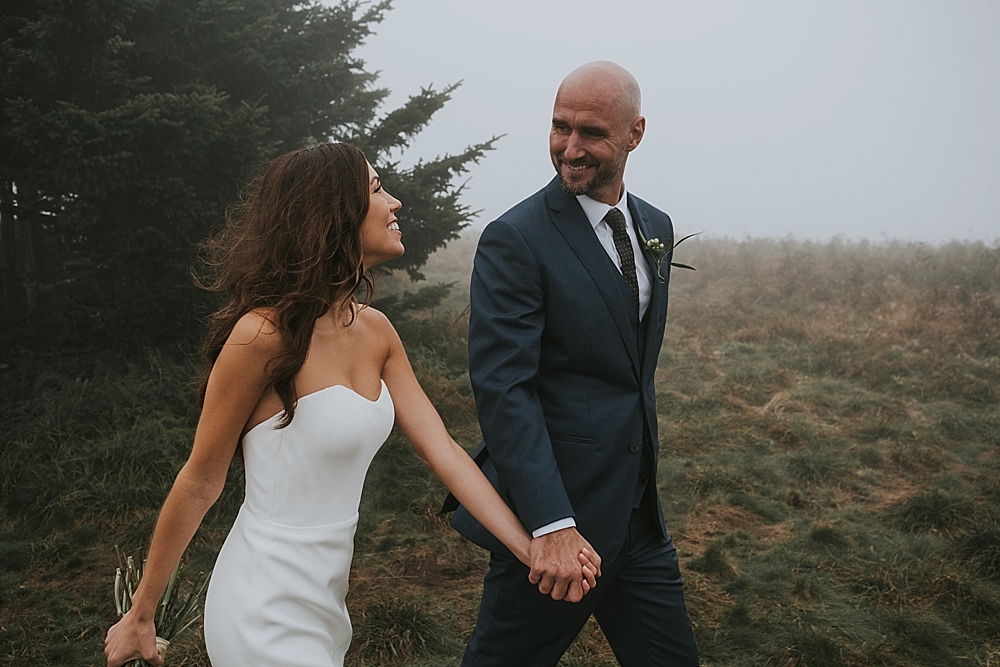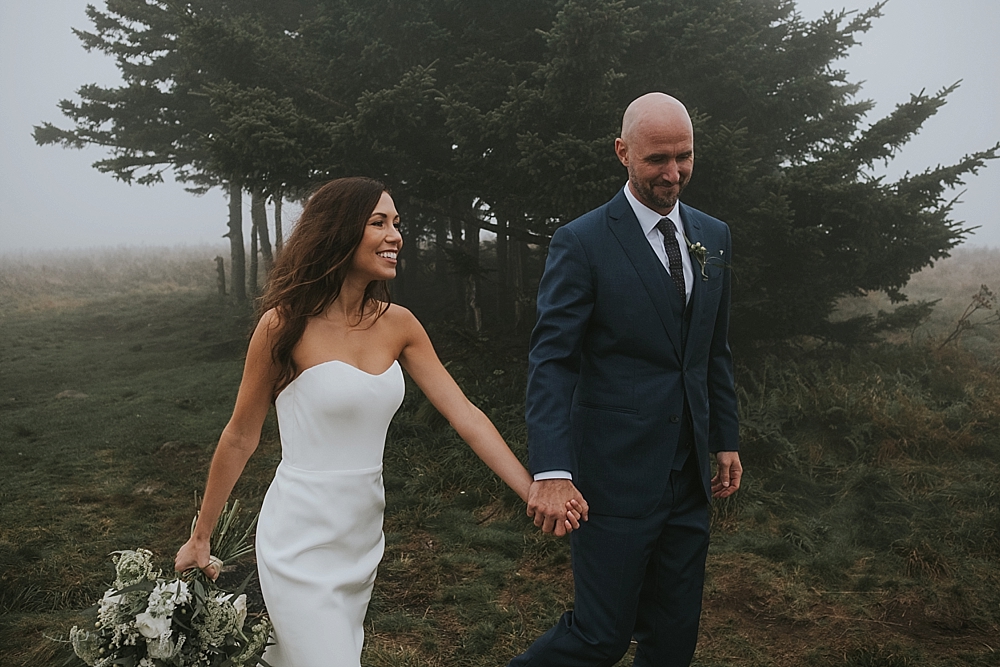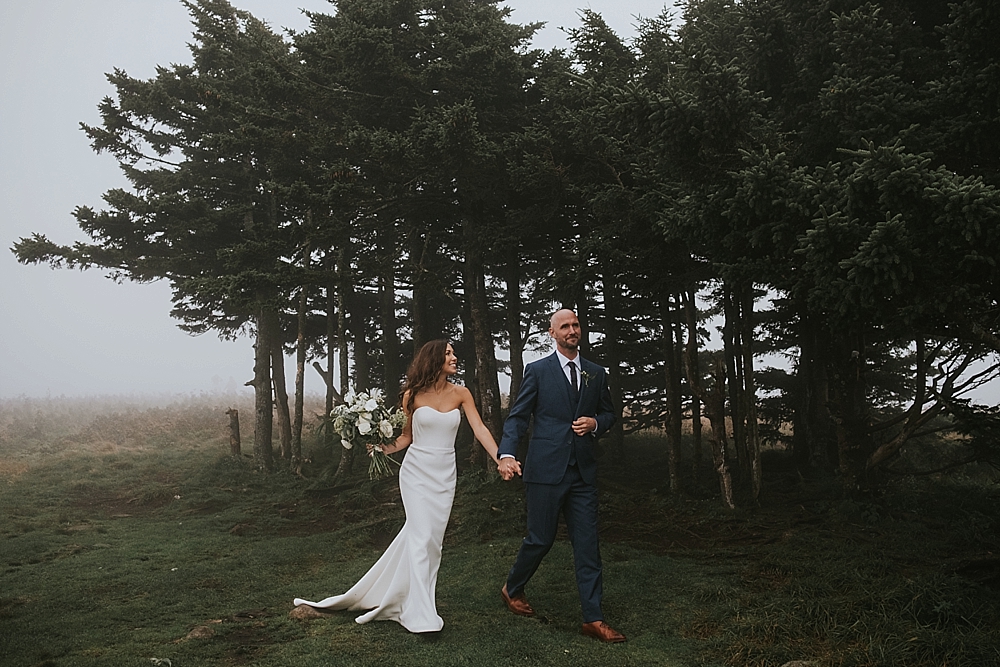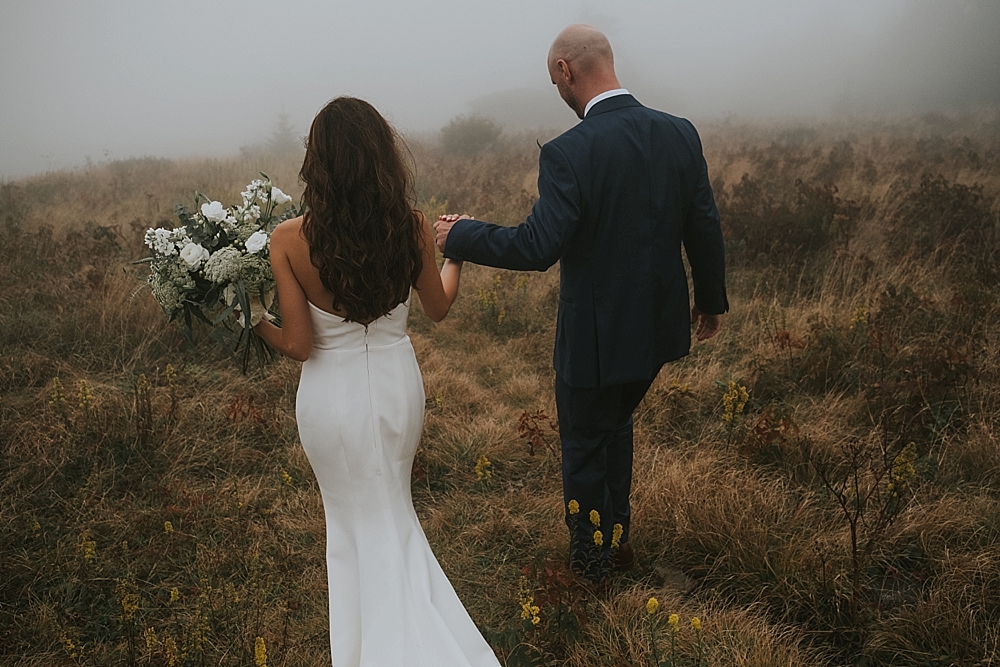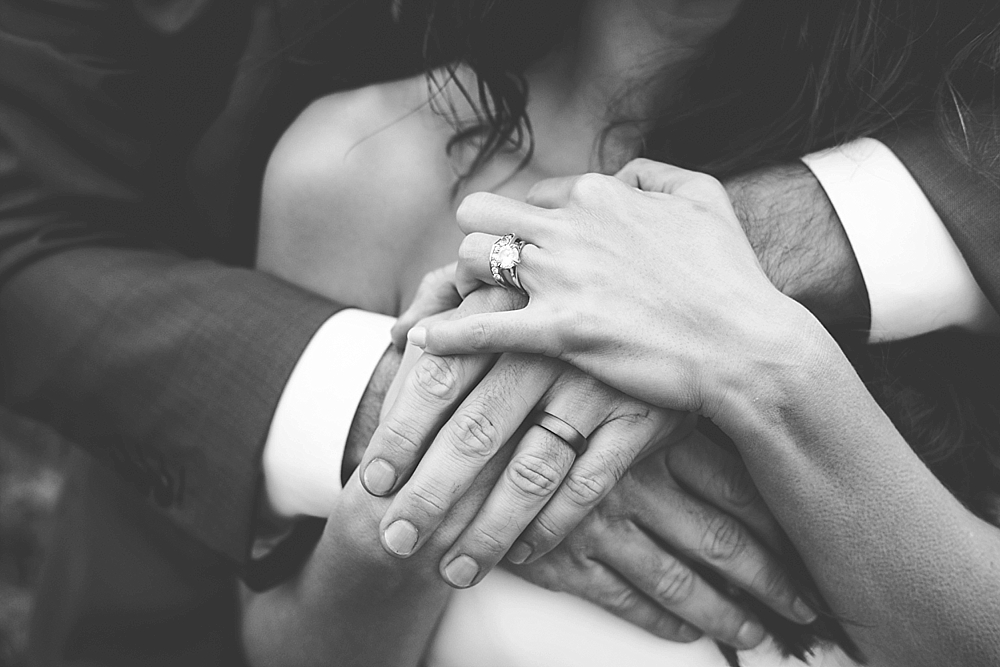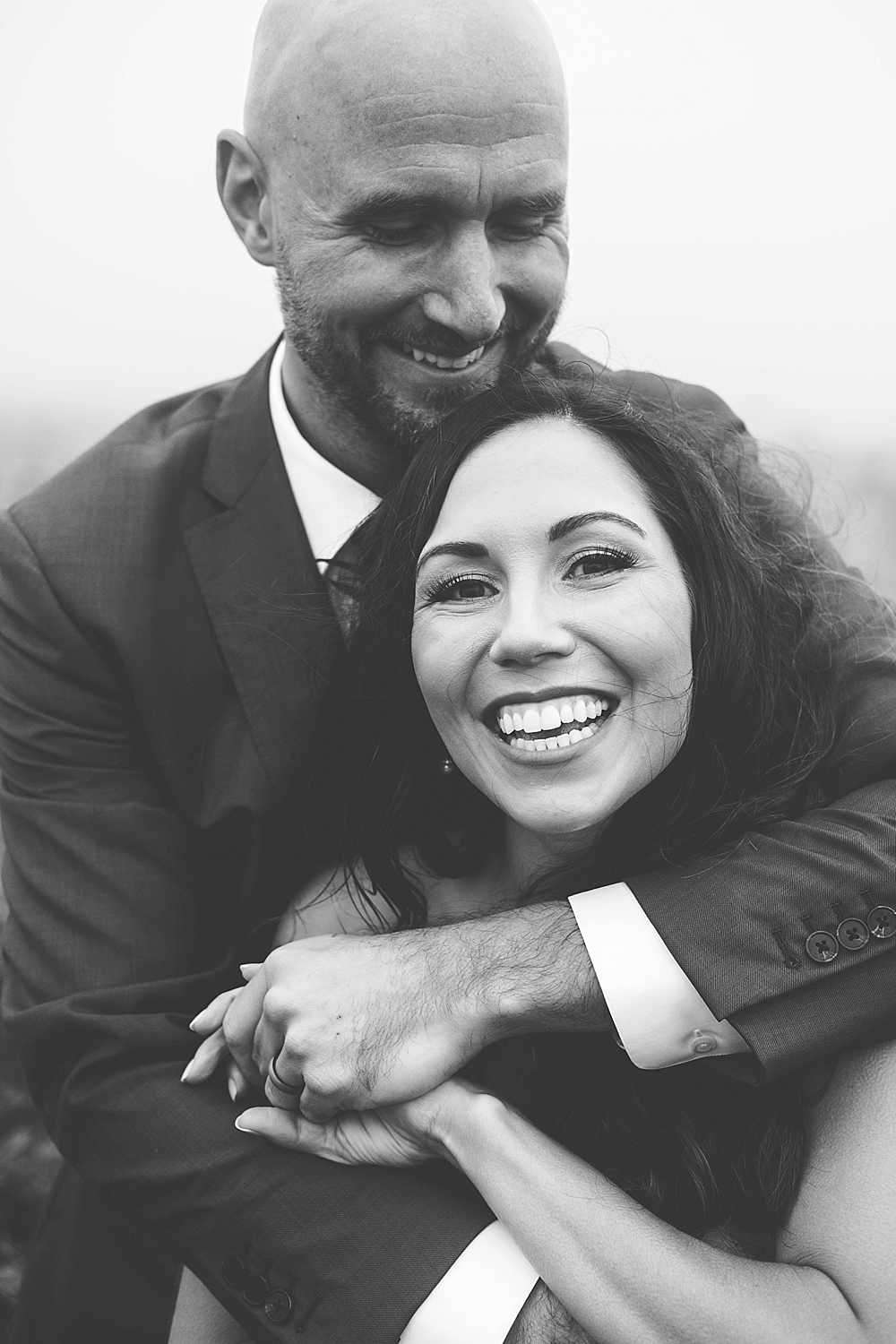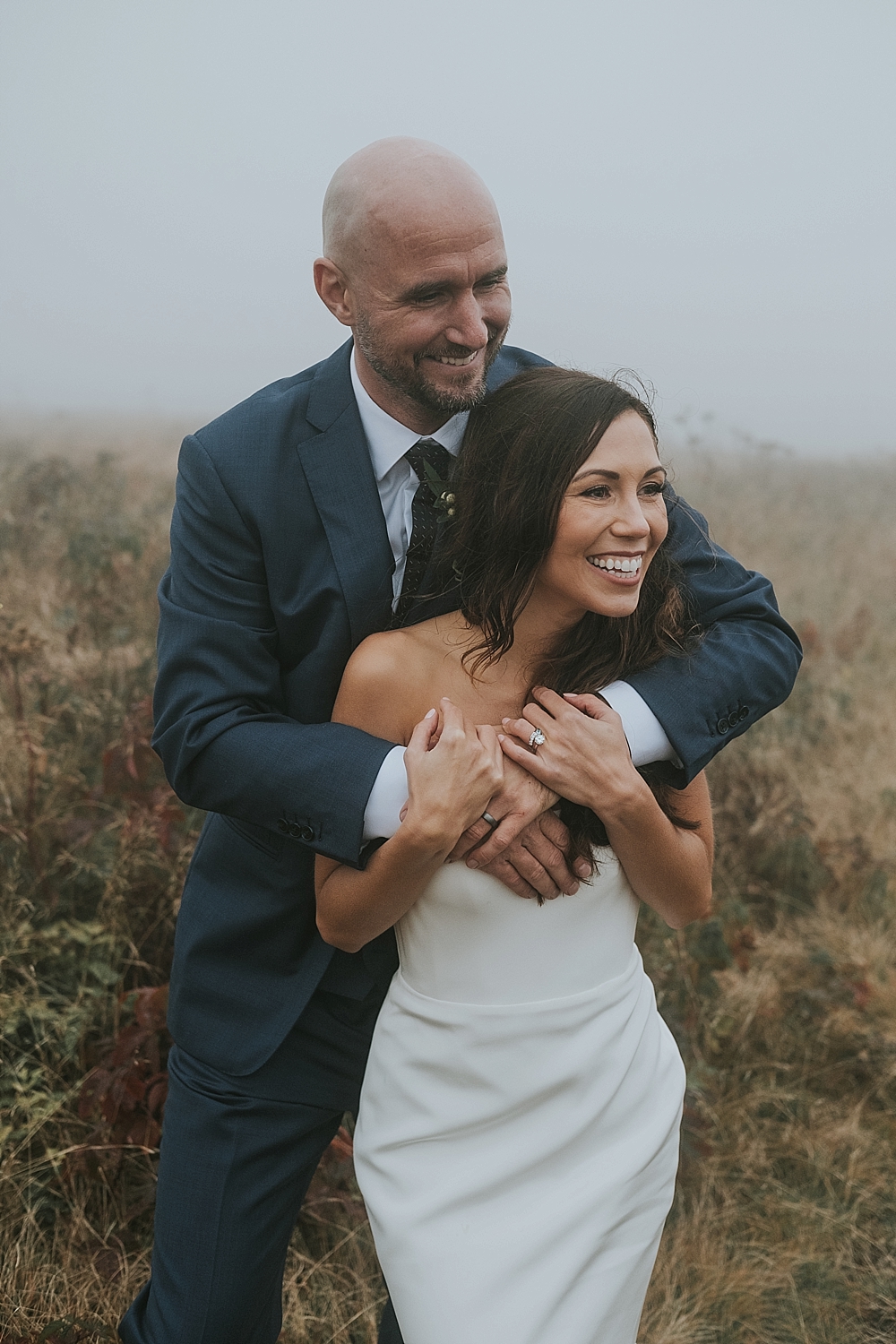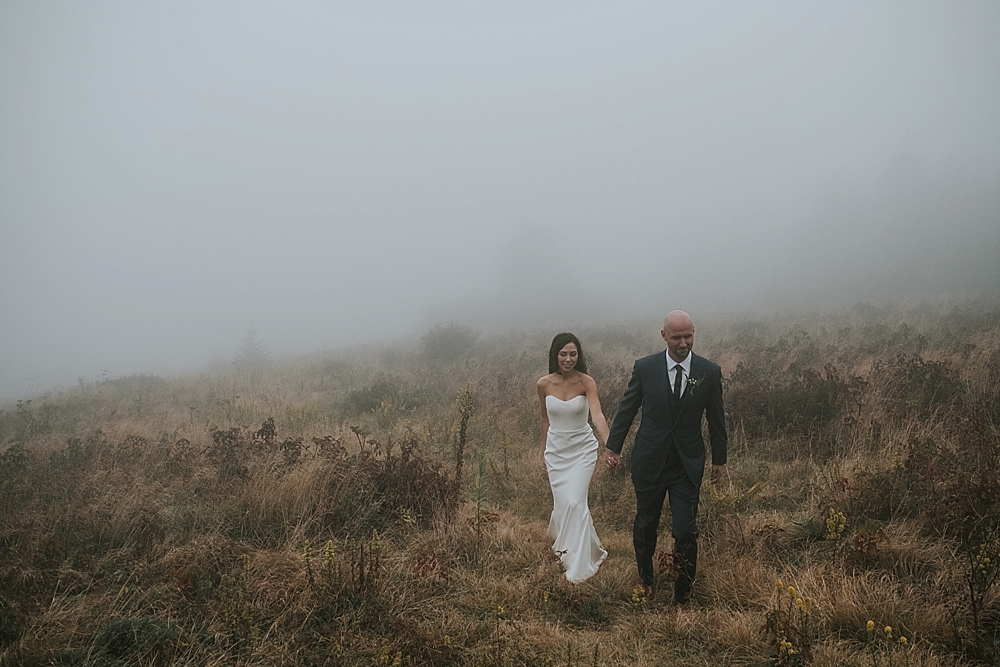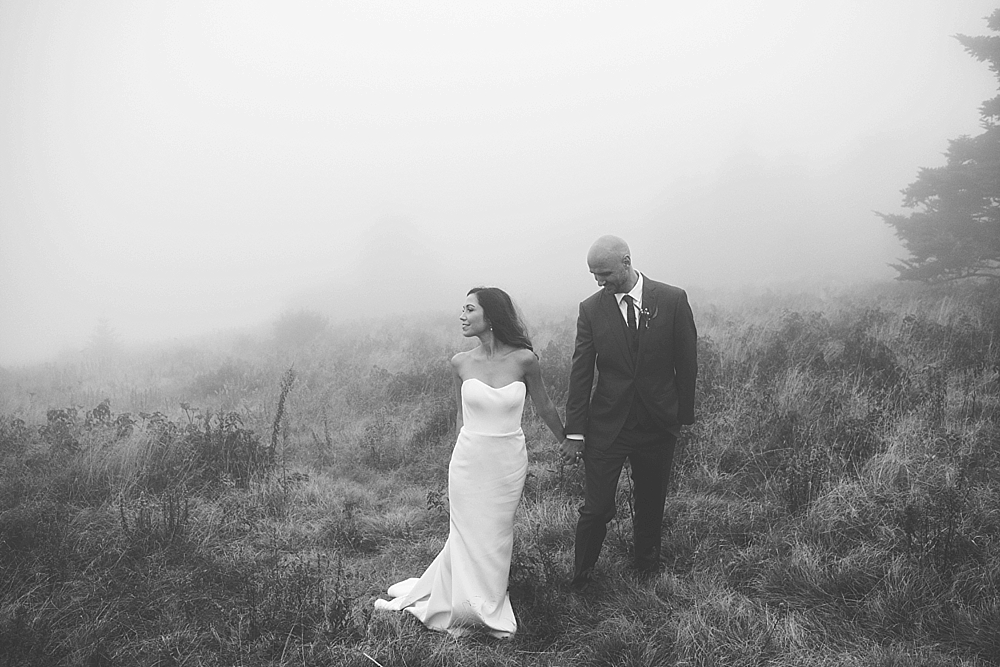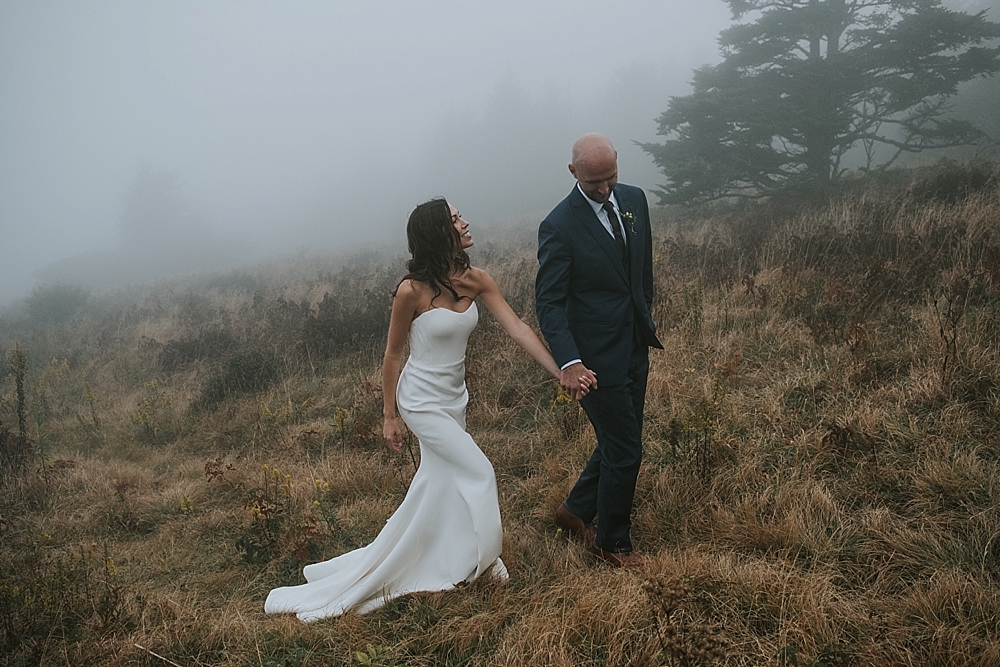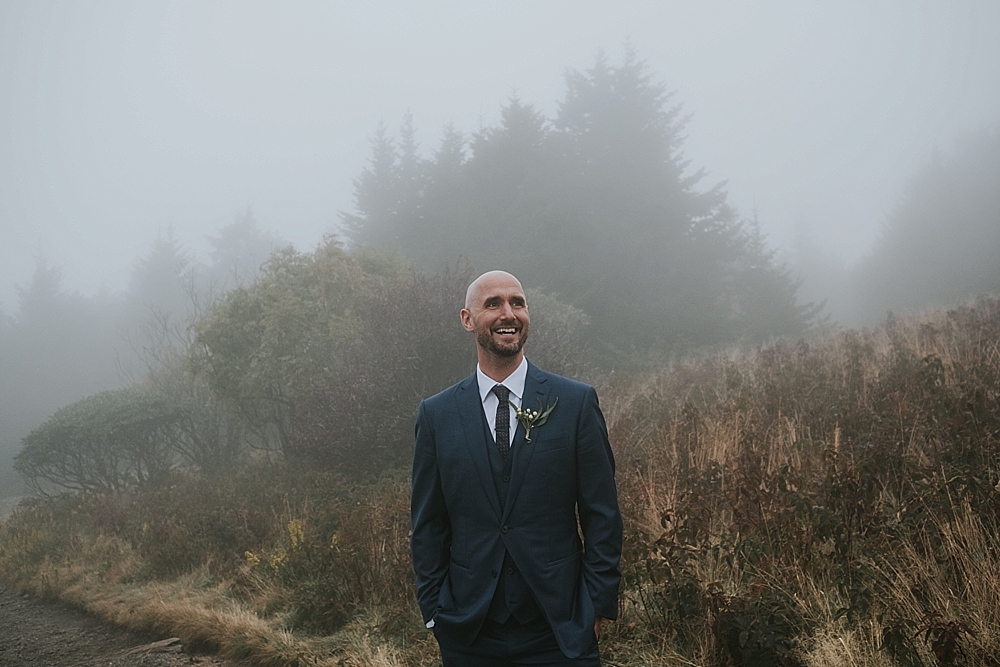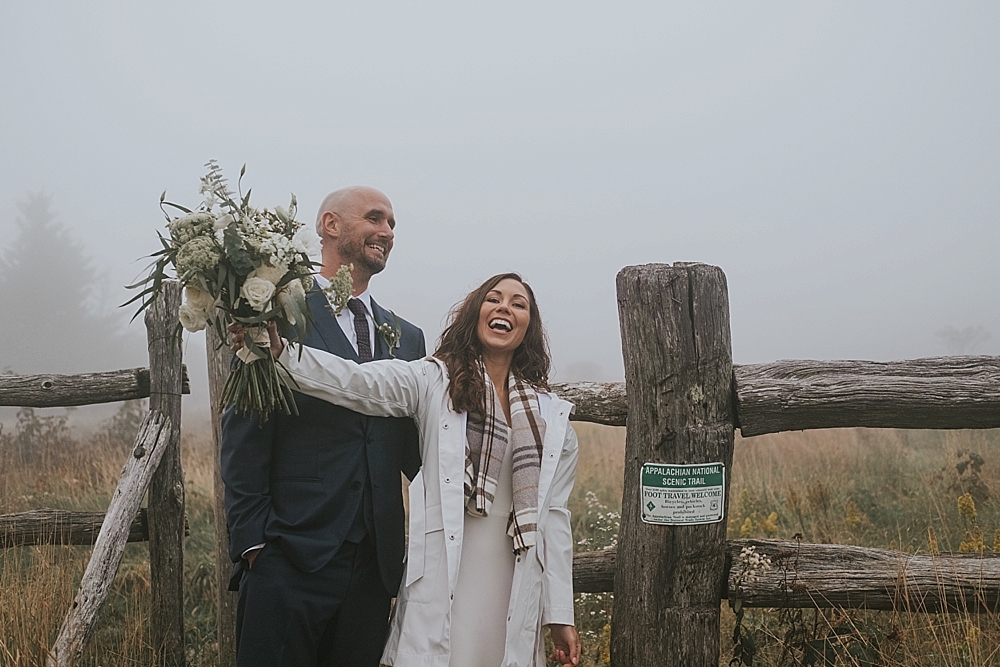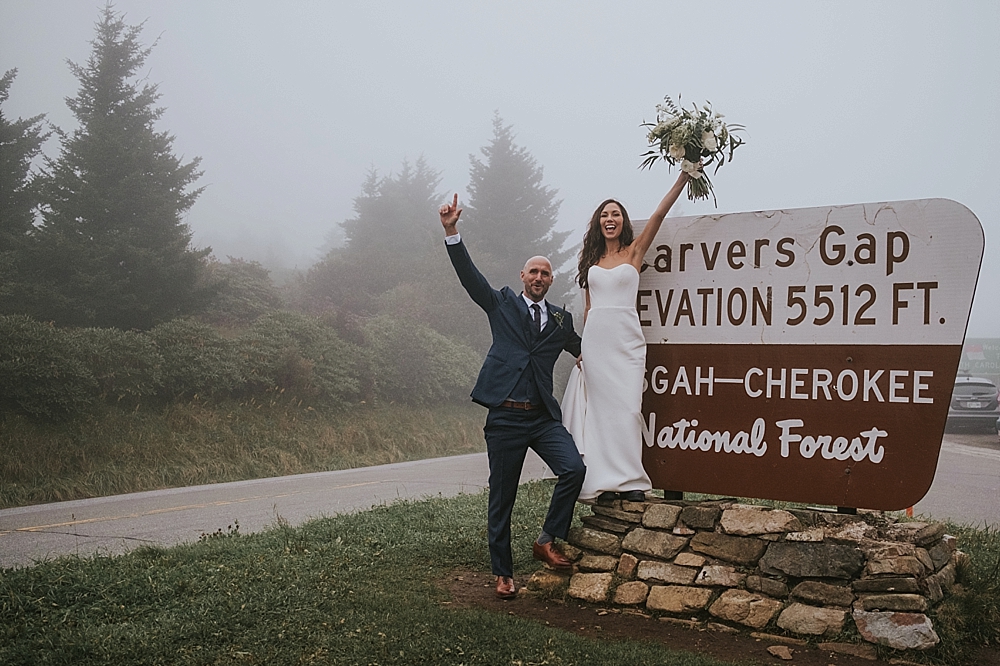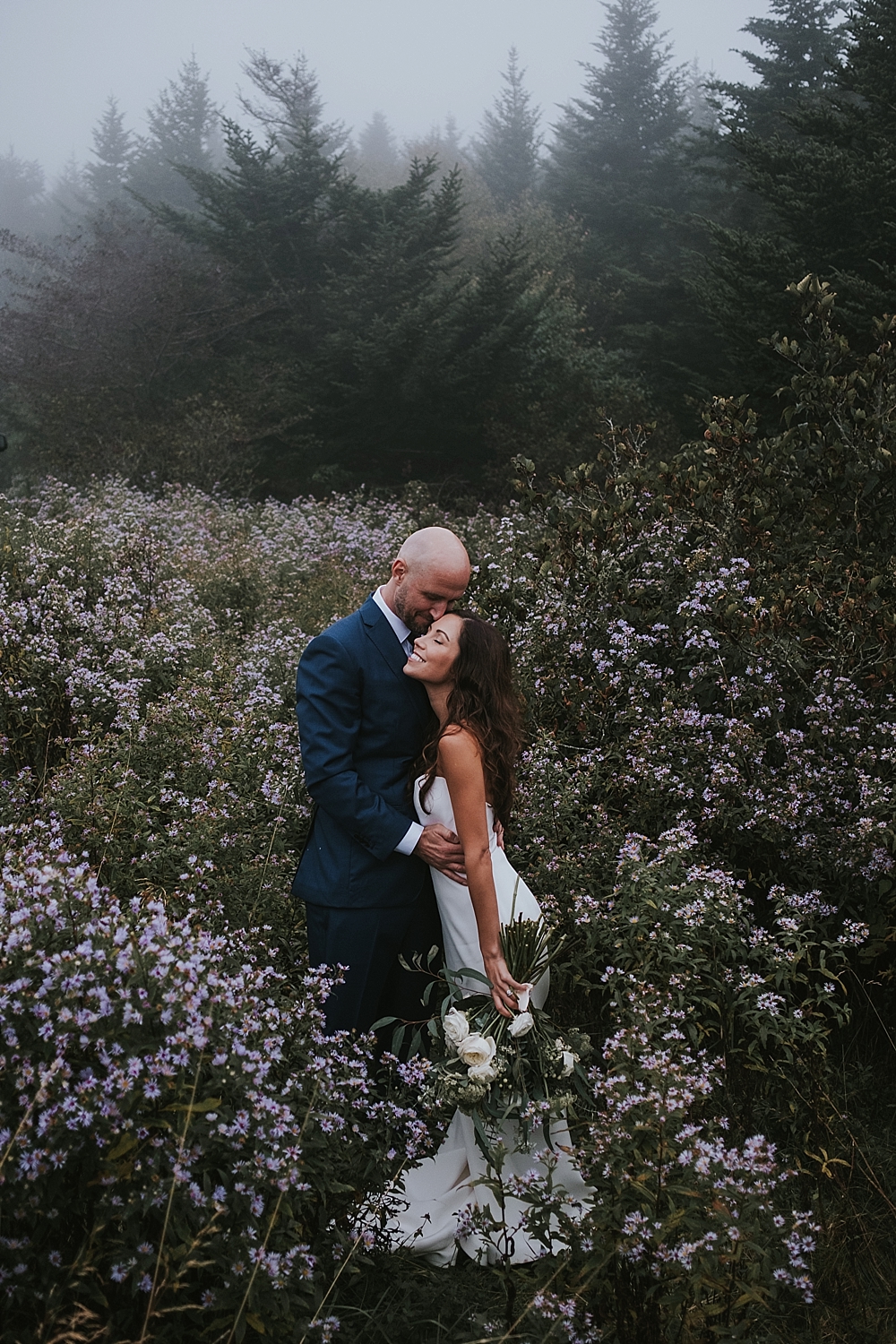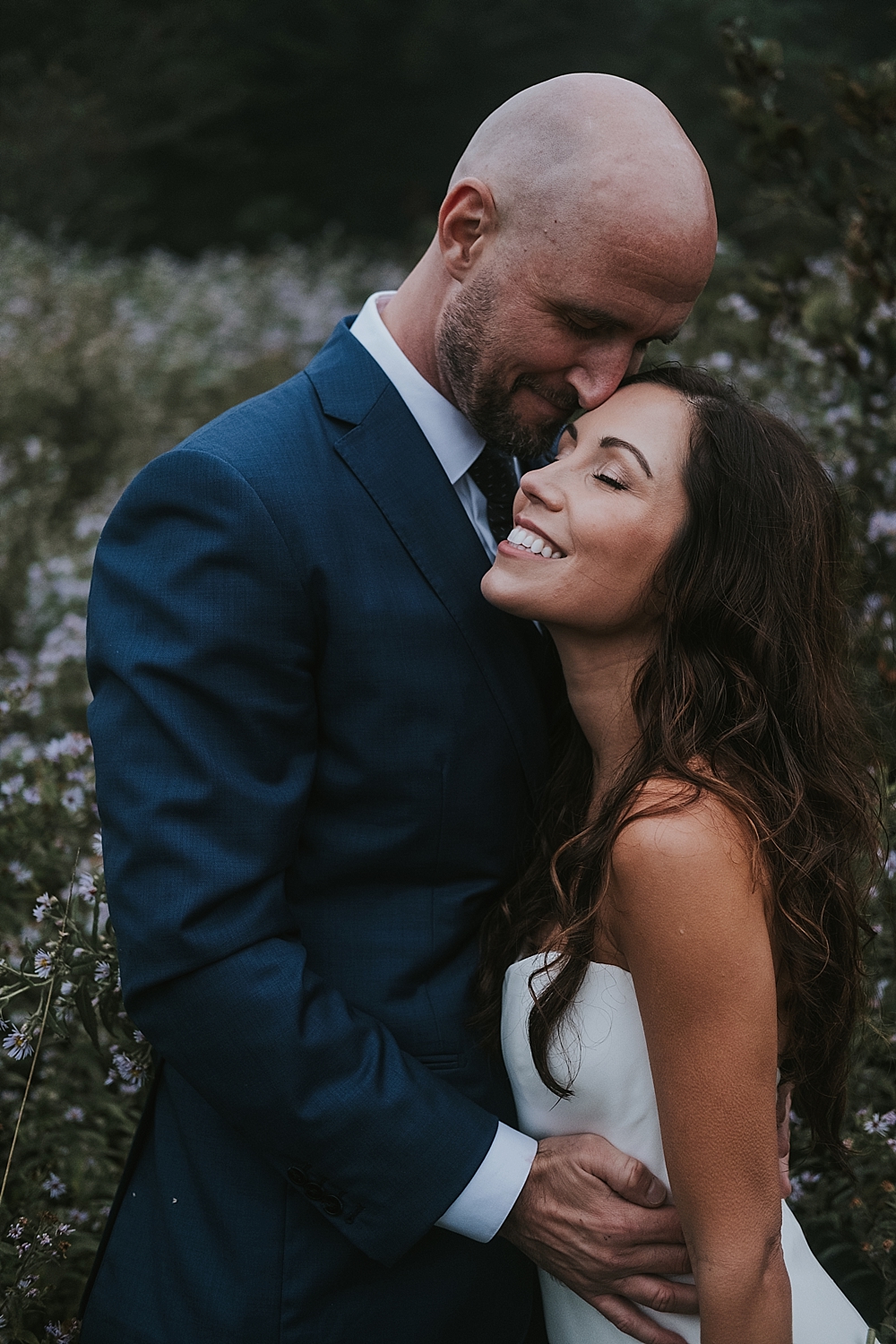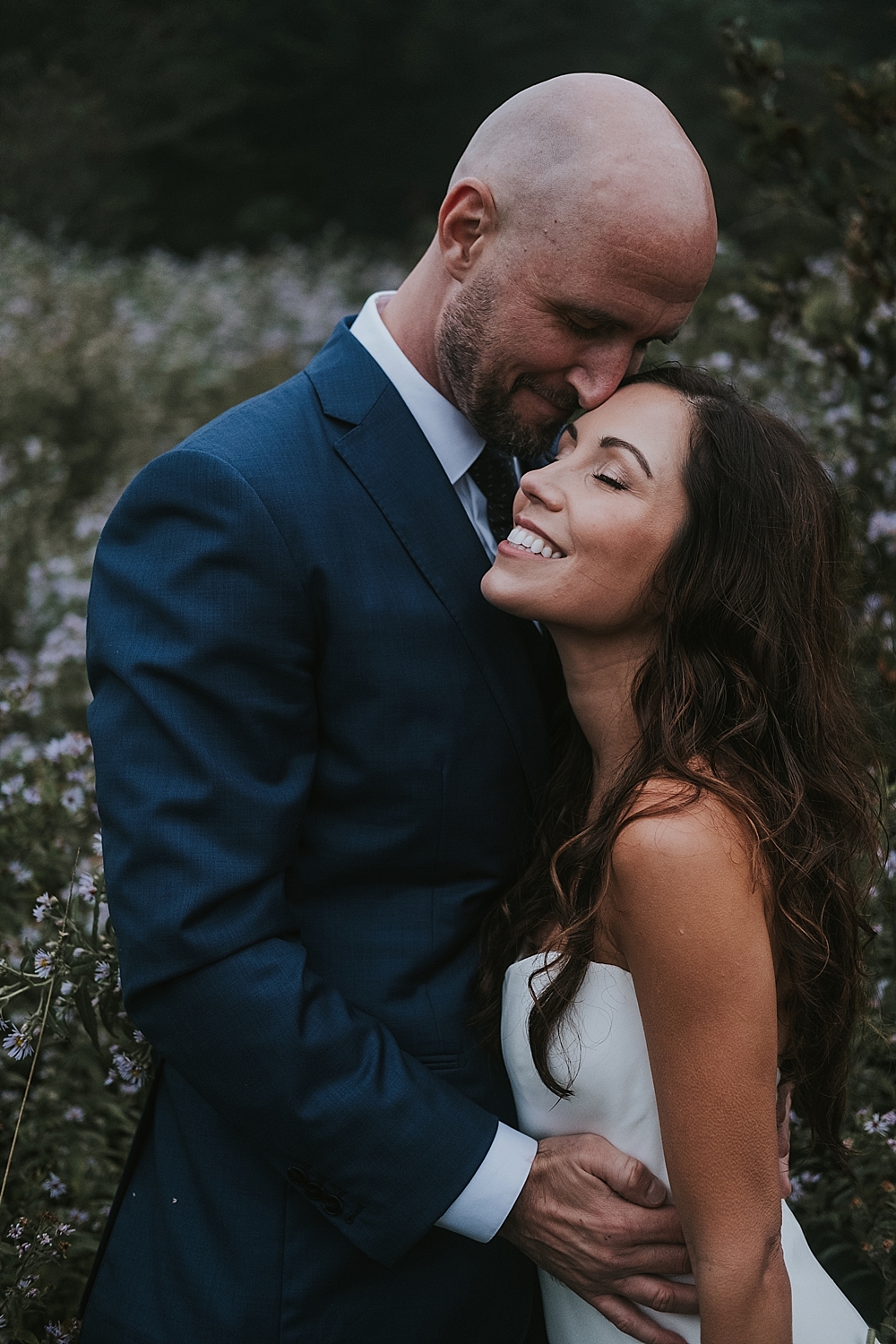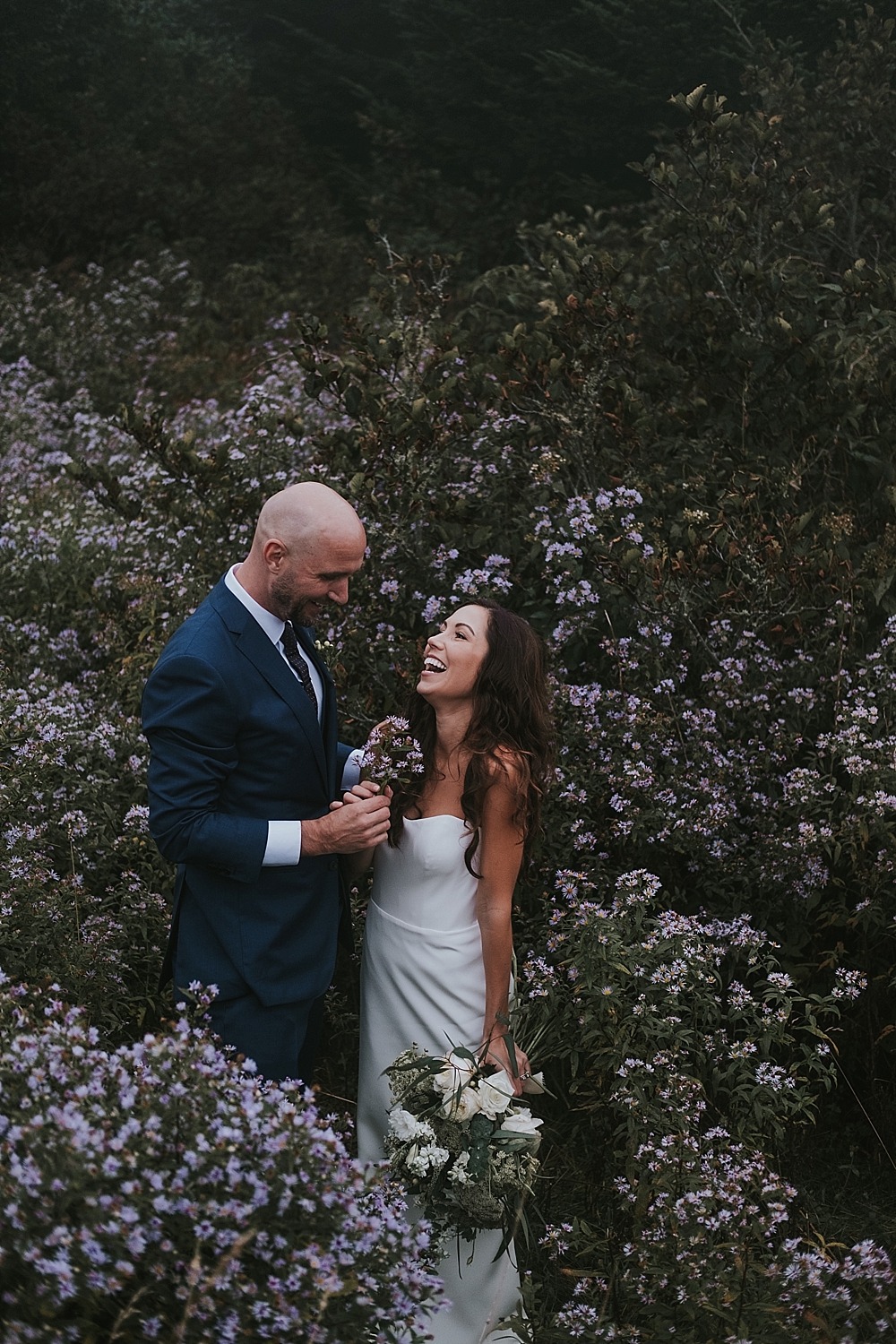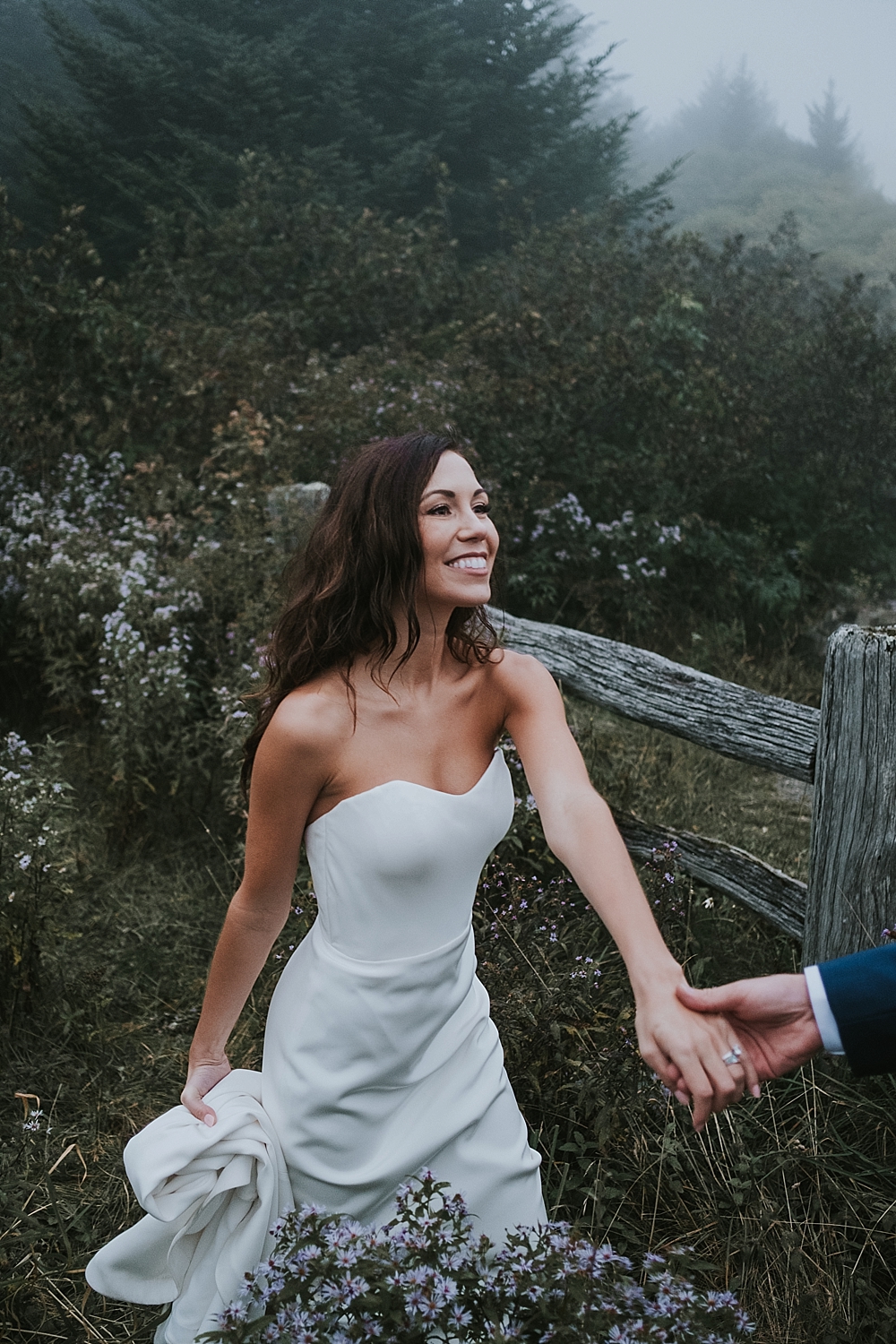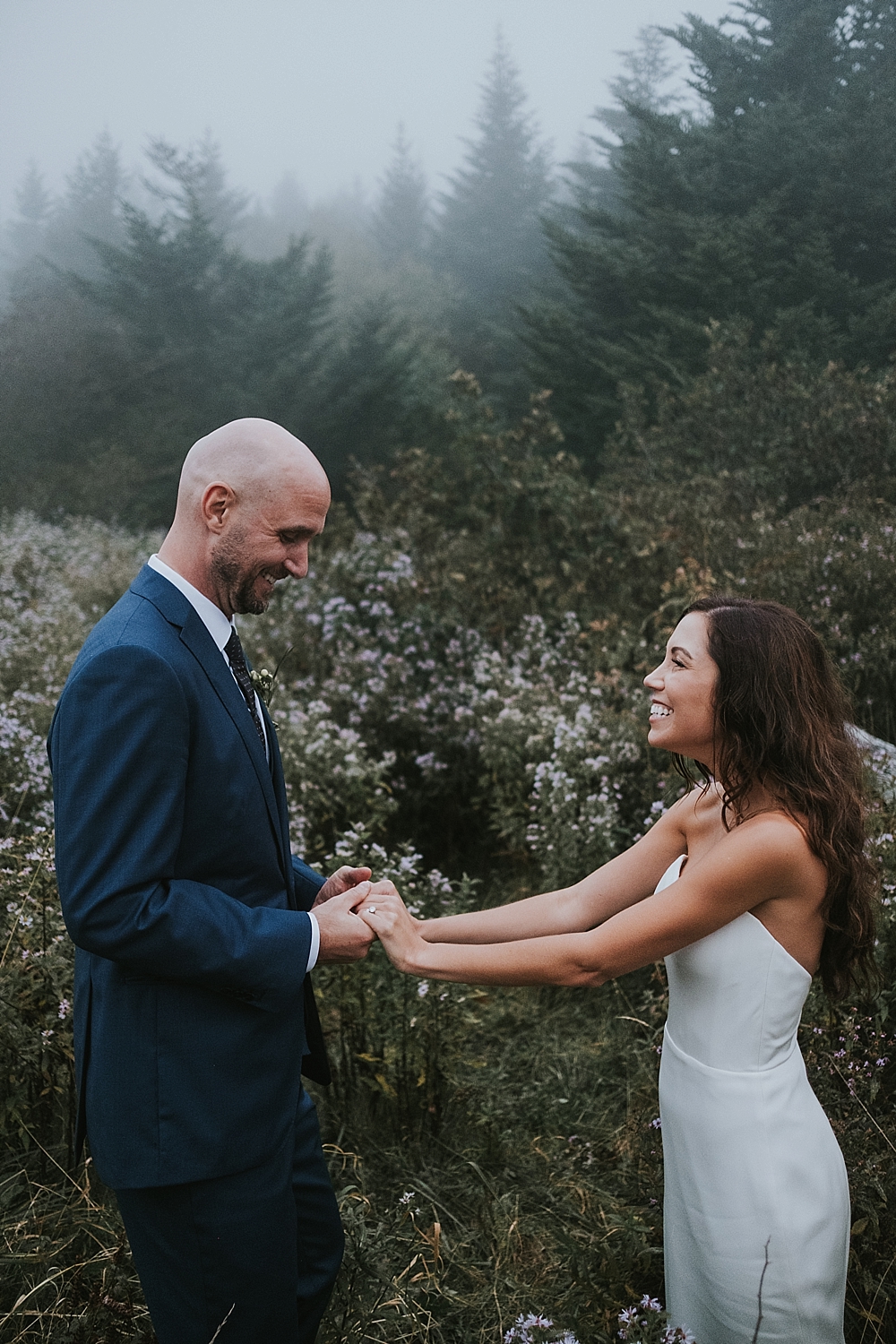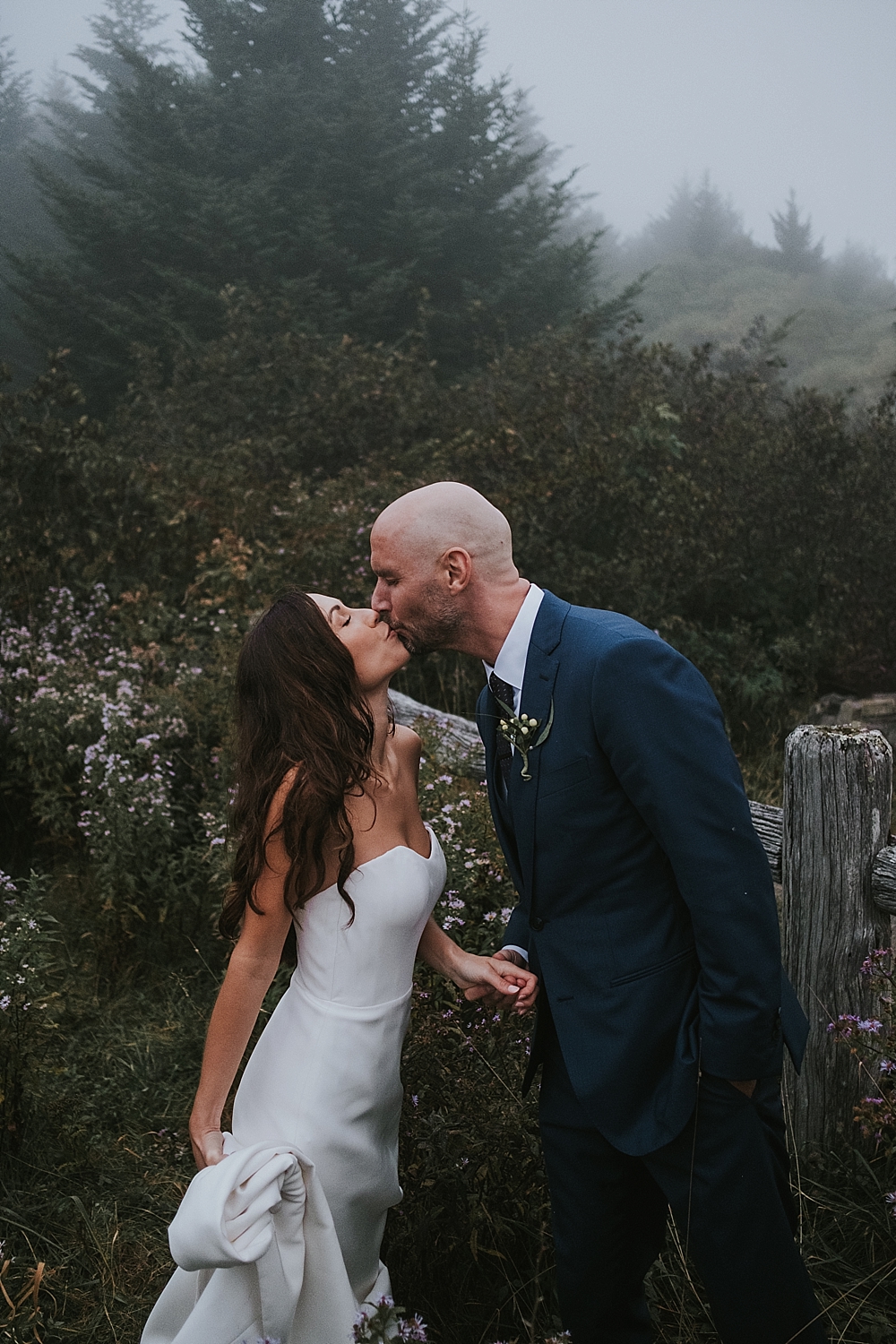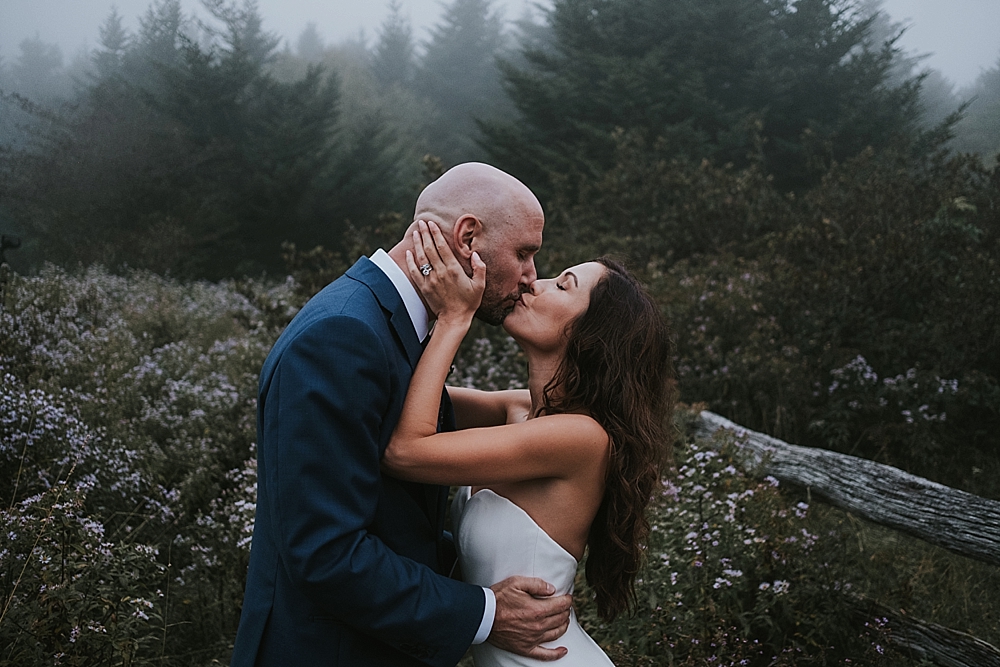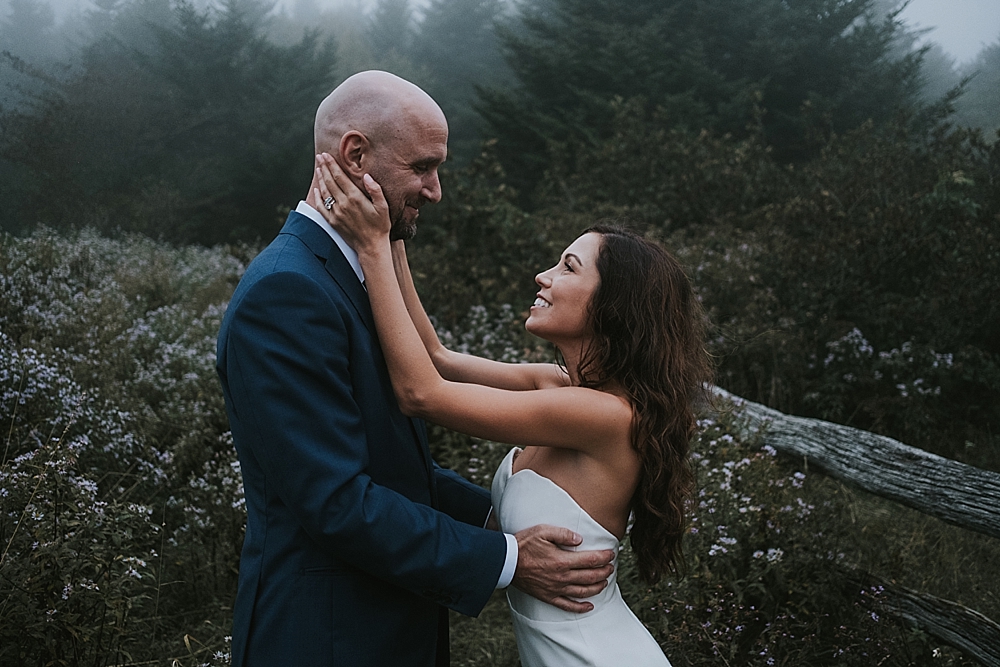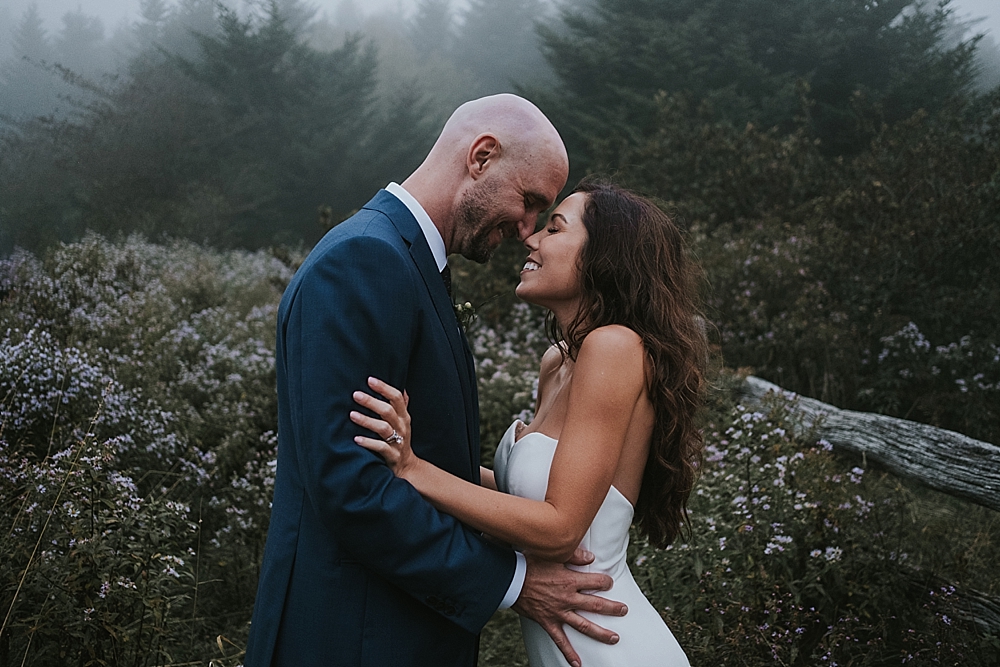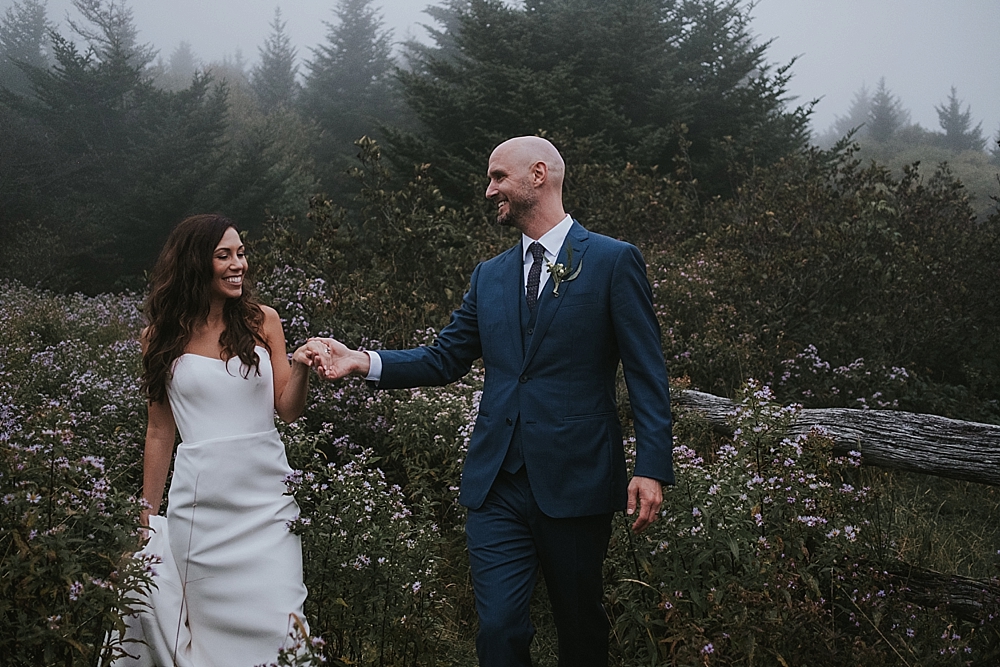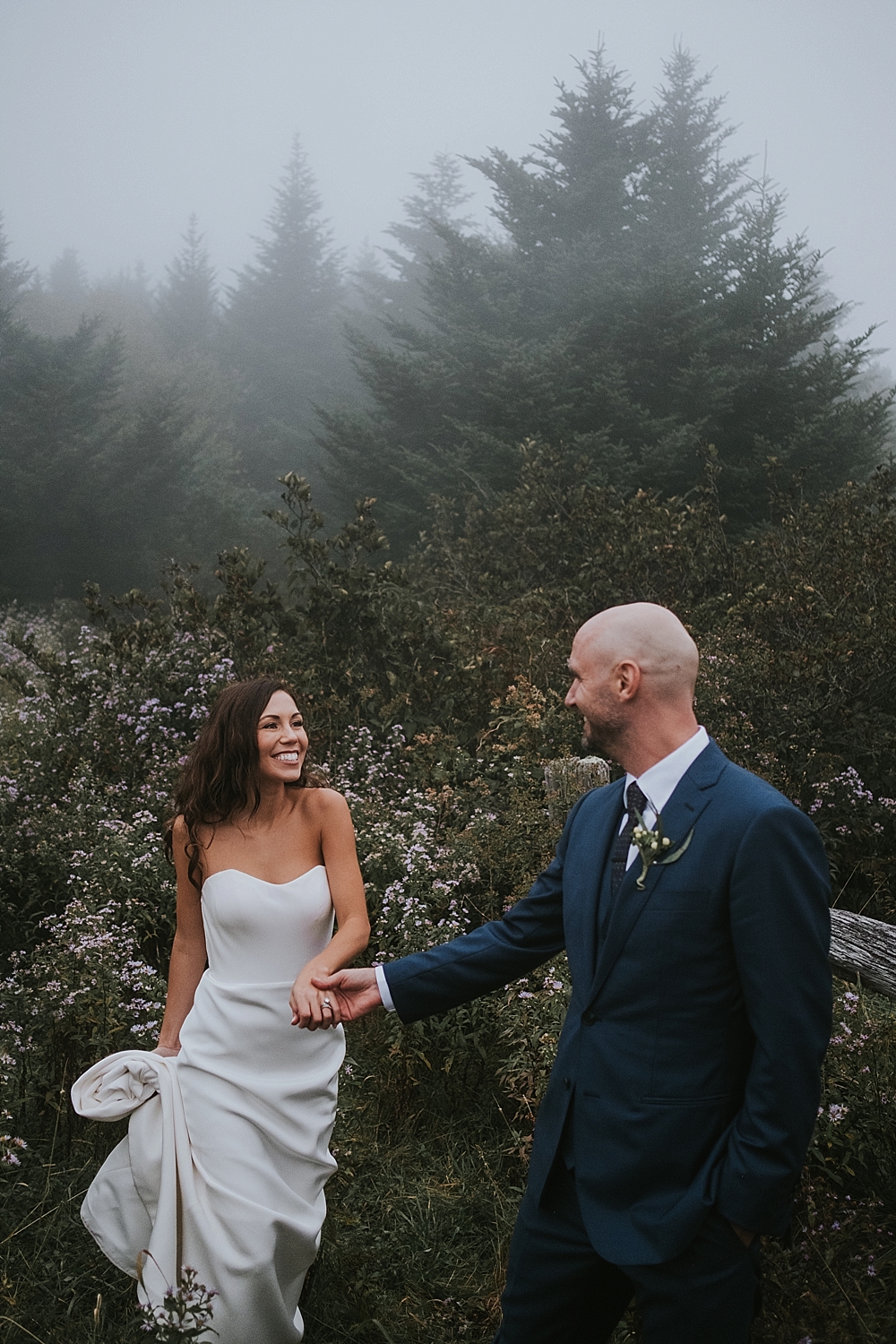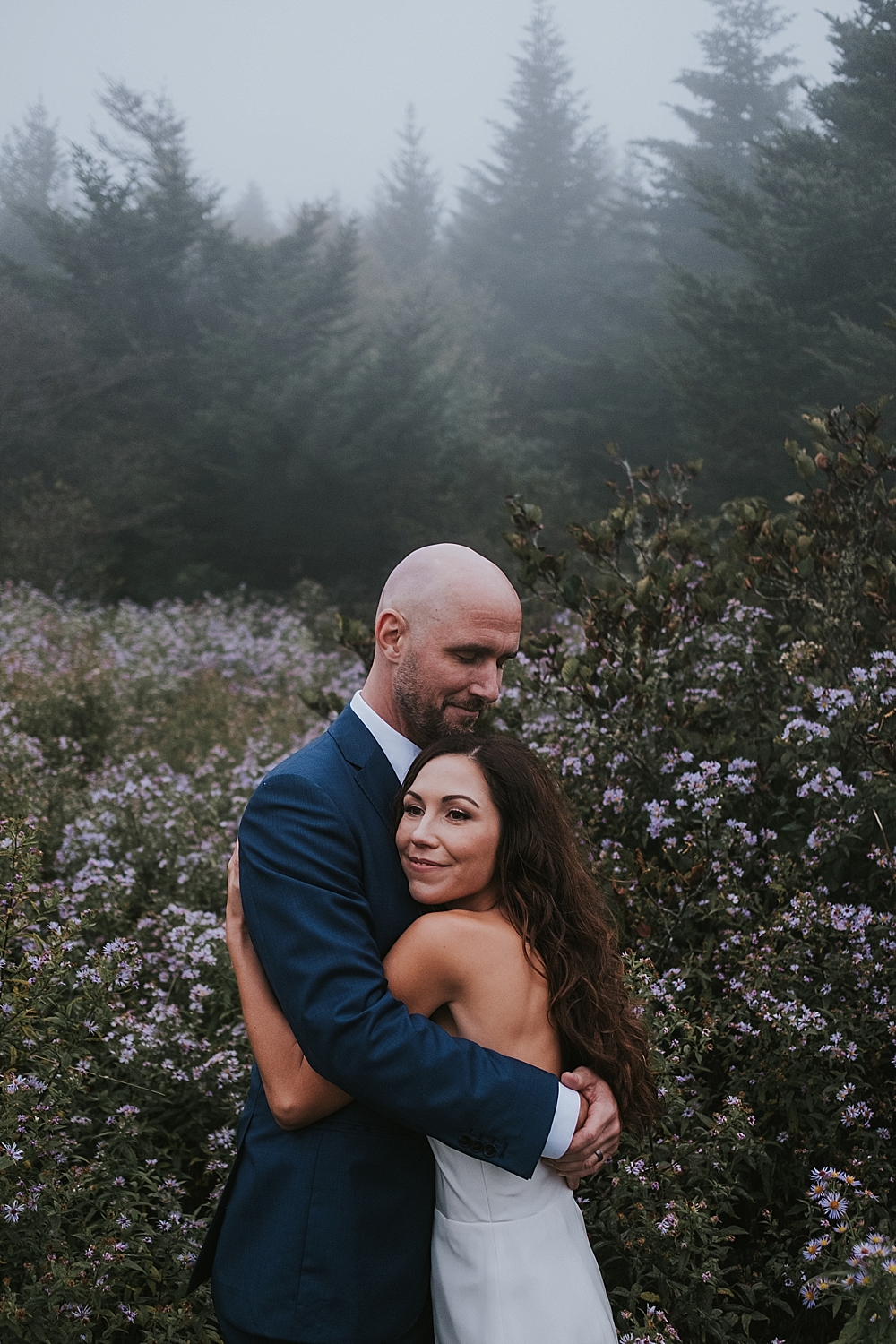 View this post on Instagram