Yeh + Miin | Ilulissat, Greenland Adventure Session Day 2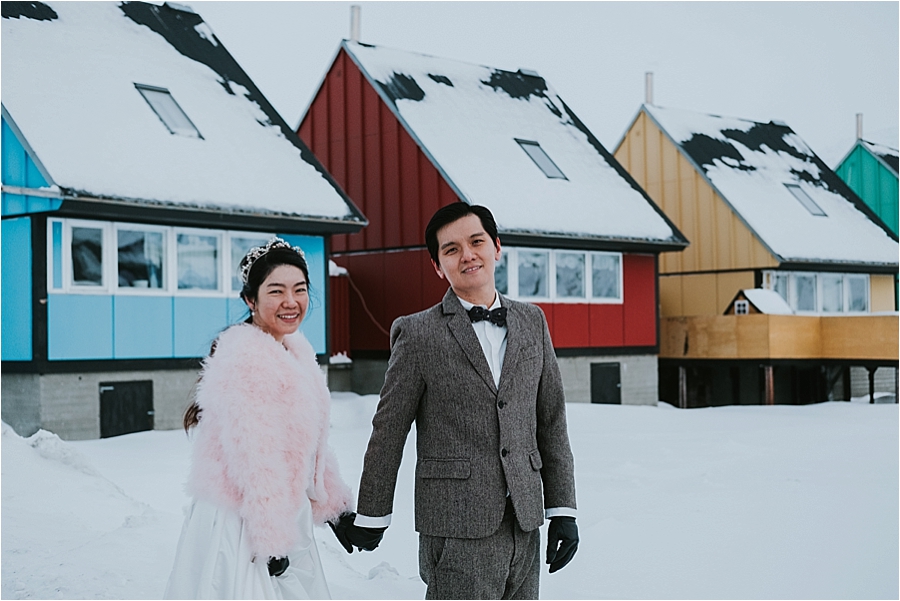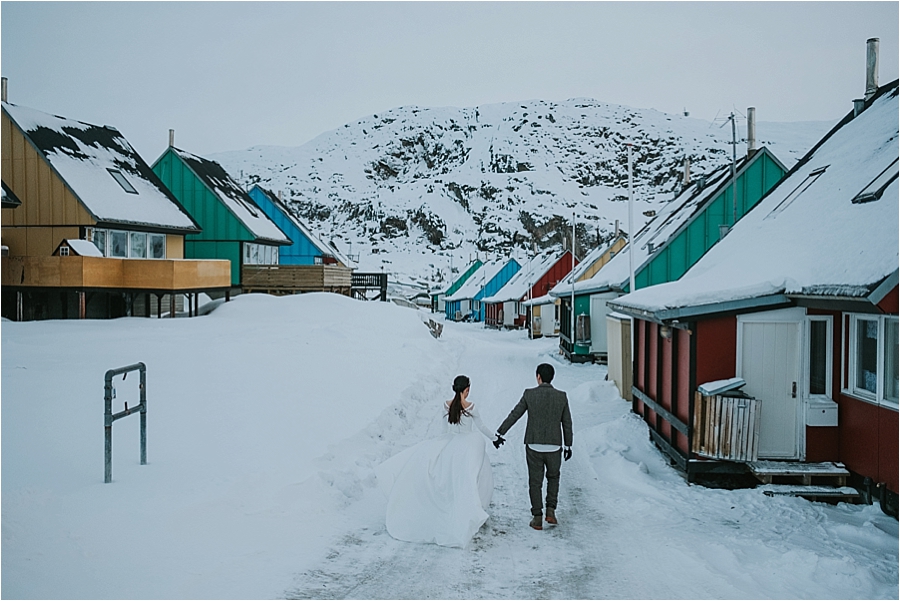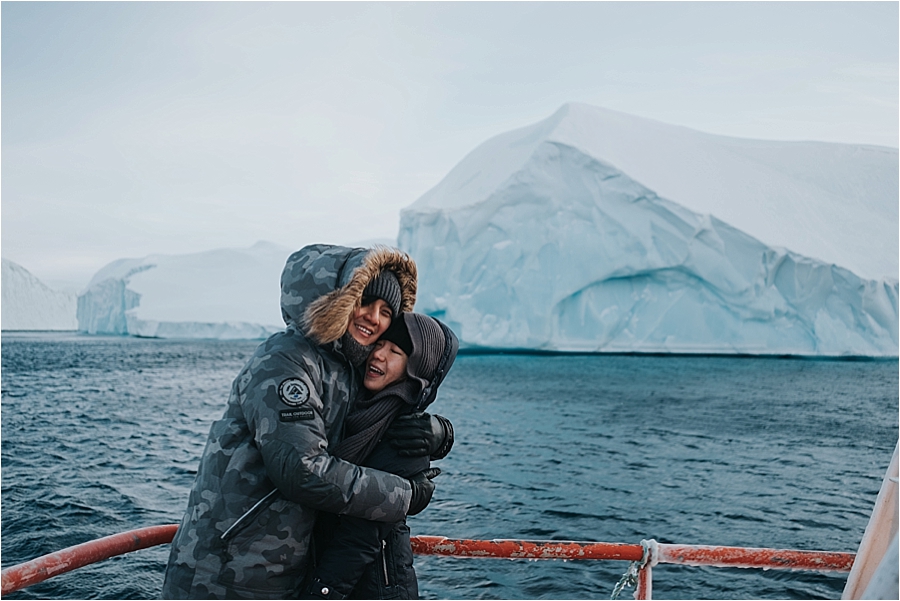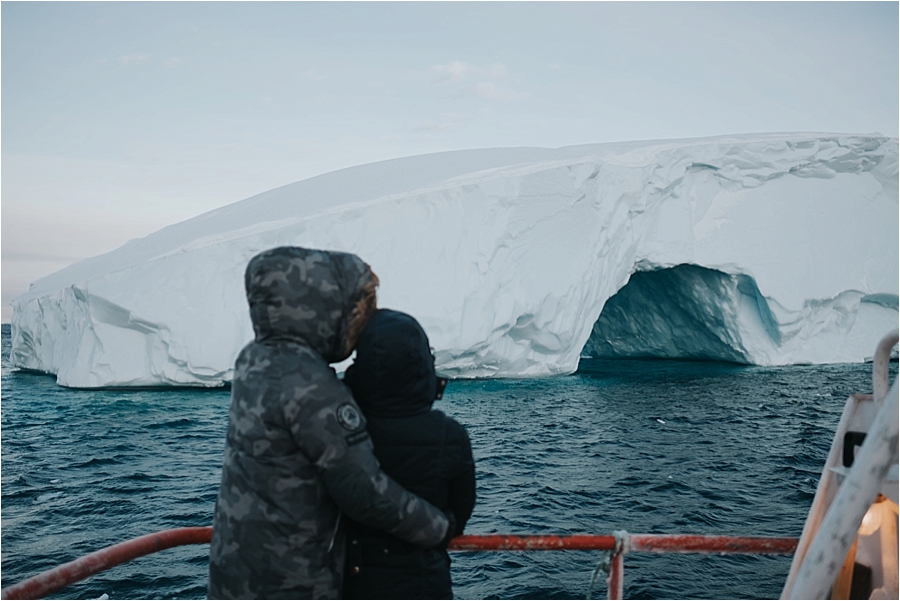 Due to the cold, the unpredictable weather, and the limited daylight in the Arctic Circle this time of year, Yeh and Miin opted to have an additional day of shooting in Ilulissat. This second day, we went for an Iceberg Boat Tour to get a closer look at the icefjord. It was SO beautiful…. but SO cold! In all honestly, I think I lasted about 20 minutes outside on that deck. I dressed in all my usual layers that had been great the previous days, but that ocean breeze and standing on the freezing metal just made it impossible to stay outside. I can be very efficient when I need to be, so I'm still really happy with the photos we got on the boat. Yeh and Miin were freezing too, but Yeh took care of us ladies, bringing us hot beverages to sip on and standing in front of us to block the wind when we were outside. Thank god there are thoughtful gentlemen in this world. The rest of the boat ride, we cozied up inside and admired the scenery through the window.
By the time the boat tour ended, we had about an hour left of light left since it was due to get dark around 3pm. Yeh and Miin really wanted some pictures with the colorful houses, so we hightailed it across town to a spot I had scouted out a couple days before. These vibrant homes really are adorable! A mischievous Greenlandic sled dog puppy followed us around as we photographed here. He was so cute, but definitely wanted something in our bags. Either way, we enjoyed those last moments of midday sunlight while we still had it. As I walked across town to get to my Airbnb from the cafe afterwards, the northern lights danced strong overhead. It was a great way to end the day.
Shelley Hartman, Destination Wedding Photographer
More pics of Greenland scenery here
Yeh + Miin's Session Day 1 pics here