Katy + Nick | Glacier National Park, Montana Epic Day-After Session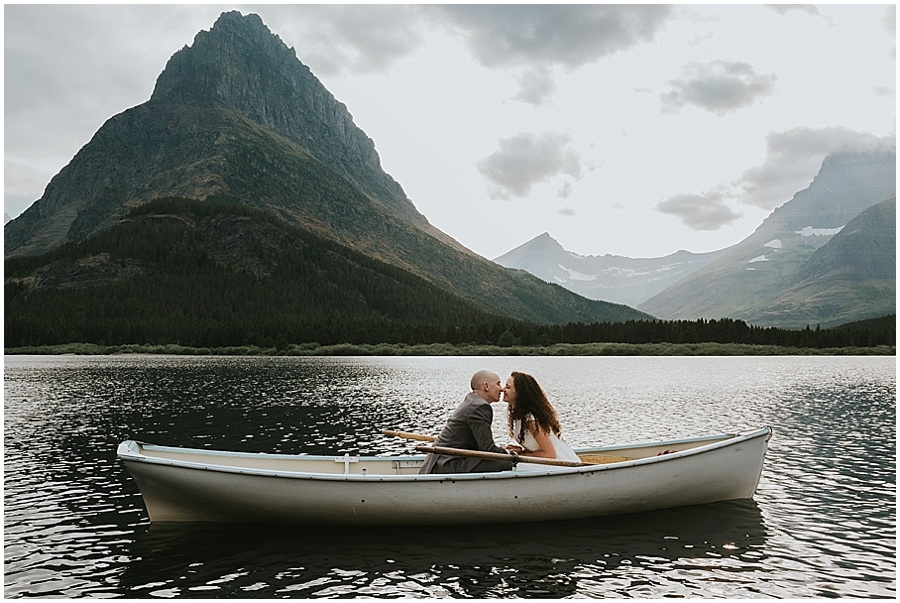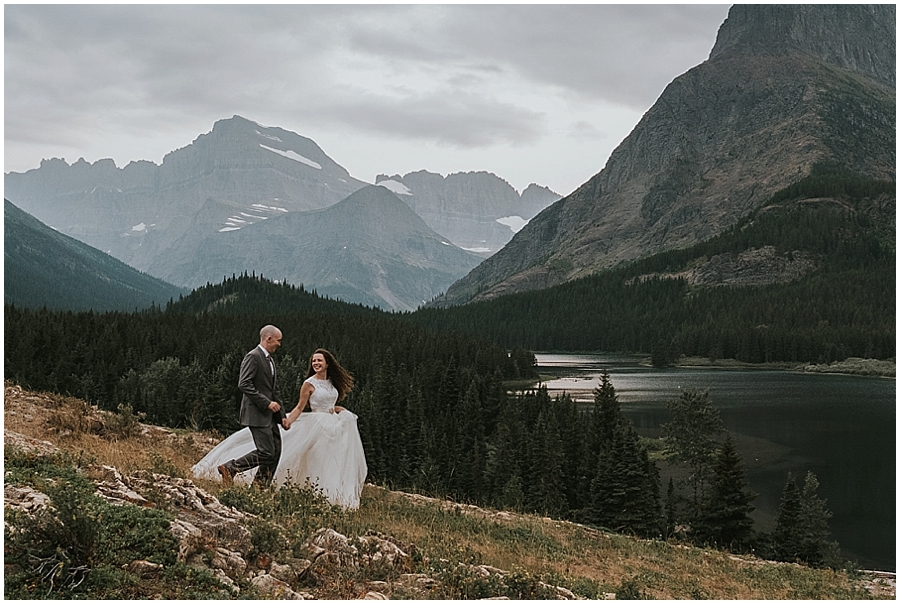 Katy and Nick held their BEAUTIFUL wedding in Montana this summer in Glacier National Park. While we were able to make a quick escape to Lake MacDonald to enjoy the sunset, I prefer to focus on the important family moments and memories on the wedding day. It was great to be able to take a few hours the day after to just roam around the scenery and get some more portraits in the park.
Katy and Nick grew up vacationing at Glacier National Park with their families, so I trusted their suggestion to meet up at Many Glacier Lodge. I had visited this park years before and remember how jaw dropping this section of Glacier was. The setting looks like something out of Switzerland with a cozy lodge, tranquil lake, and jagged mountains surrounding.
I met up with Katy and Nick at their hotel room for a beer before we headed down to the lake to rent a canoe. I actually shot from the dock as these two paddled around (thank you zoom lens!). The images we got here are some of my favorite from my entire road trip. Mainly, though, my favorite part is remembering how much fun these two had just hanging out.
They canoed, we drank some whiskey on their hotel balcony, then we walked up a hill behind the lodge for some photos with those epic mountains. You could pretty much point your camera in any direction here and get a good shot. It was just so beautiful! As I photographed, Katy and Nick taught be all about the surrounding trails and ecology. I am so happy to be able to capture Katy and Nick so blissfully in love at a spot that means so very much to them. It's such a blessing to be able to witness this.
Shelley Hartman, Montana + Destination Wedding Photographer