Timeline + Important Wedding Day Tips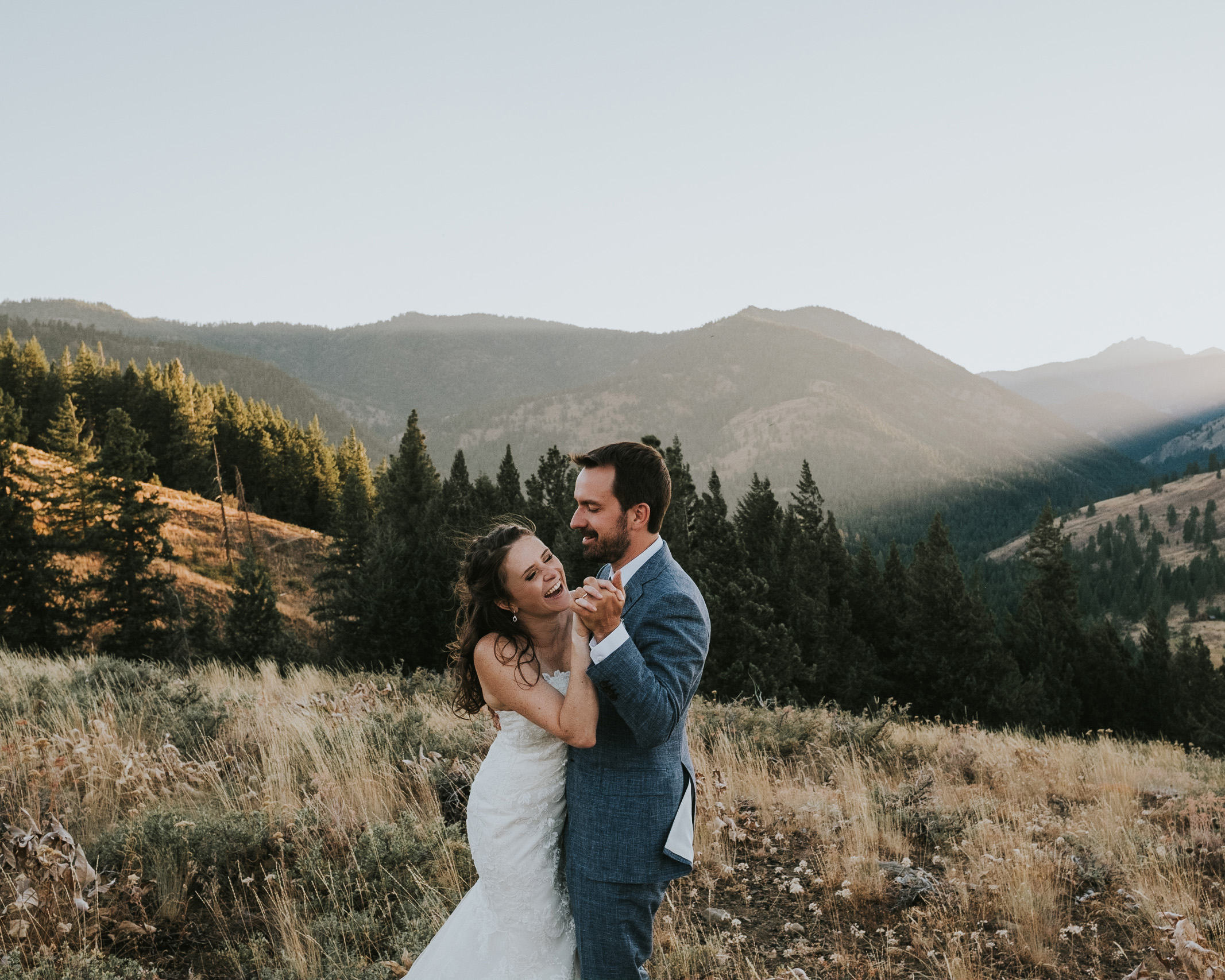 As a photographer, the most important thing to me is LIGHT.
This timeline and wedding day tip post is made to help maximize any natural light I might use, so that I can create the best photos I can for you. Before you get started thinking about the timeline, the very first thing we need to do is figure out the realistic sunset time for your wedding date and location. Since I work best in natural light- daylight, sunset, and dusk, we will plan everything around this time if we can.
It is important to note that the forecasted sunset time online may not be fully accurate to when we lose light at your venue. If you are getting married in a place surrounded by mountains or tall trees, I would assume that we will likely lose our best light about 1 hour prior to the forecasted sunset time. If you are getting married in the middle of a forest, or a valley surrounded by very tall mountains (i.e Colorado or Washington State) then we will likely lose light 2 hours prior to the forecasted sunset time. Of course, you can always email me with any questions about this or anything else in your timeline. :)
Once you figure out the realistic sunset time out, I recommend working backwards in planning your day: Plan your newlywed portraits to end a little before the sunset, plan family and wedding party photos just before that, then your ceremony prior to that. I have more detailed timing information below to help you know how long to expect everything to last. :)
NOTE: USE THIS WEBSITE TO FIGURE OUT THE SUNSET TIME FOR YOUR WEDDING DAY AND LOCATION:  https://www.timeanddate.com/sun/usa/asheville (Make sure you verify the correct location, month, and year by hitting "GO" )
*You can view the angle of the sun, along with the high noon time time by clicking on the specific date for your wedding. Example below*
(Side Note: Outdoor portraits do not work so well in or directly around the "high noon"/meridian of the day due to the unflattering shadows from the sun being directly overhead. Its best to do pictures indoors or in heavily shaded/covered areas during this time )
Alright guys, finally done with the boring stuff….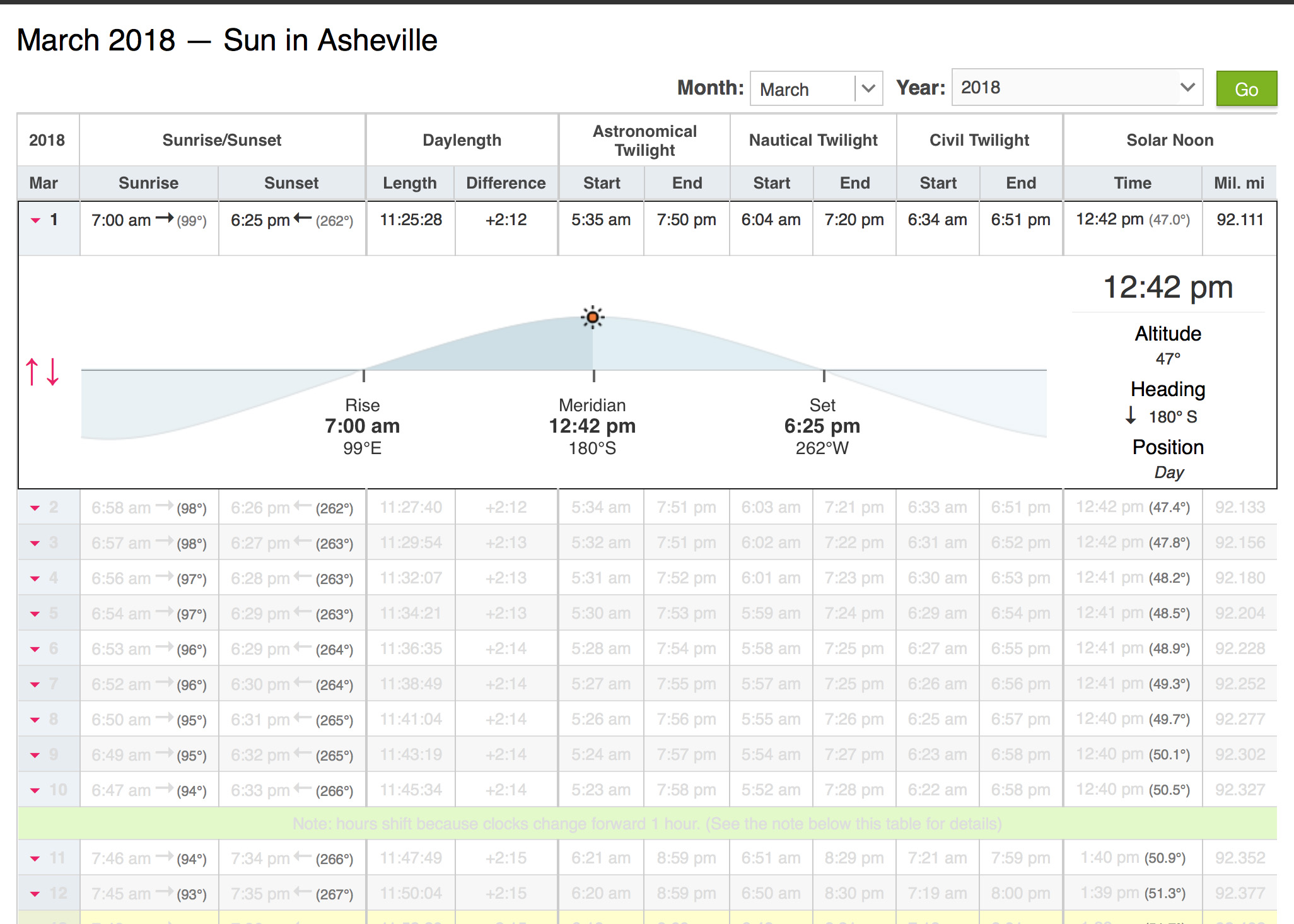 ---
---
Now onto the good stuff!
DETAILED WEDDING DAY TIMELINE INFO
---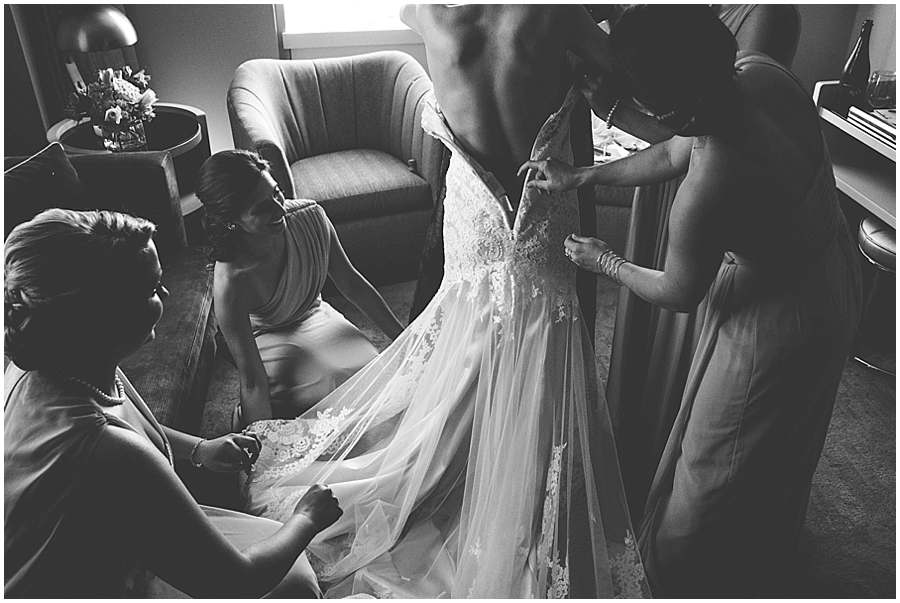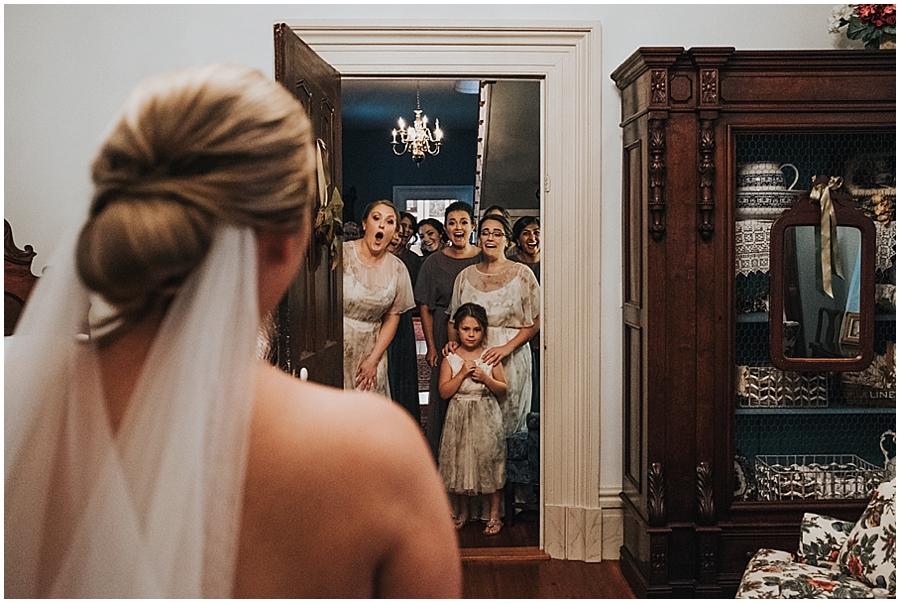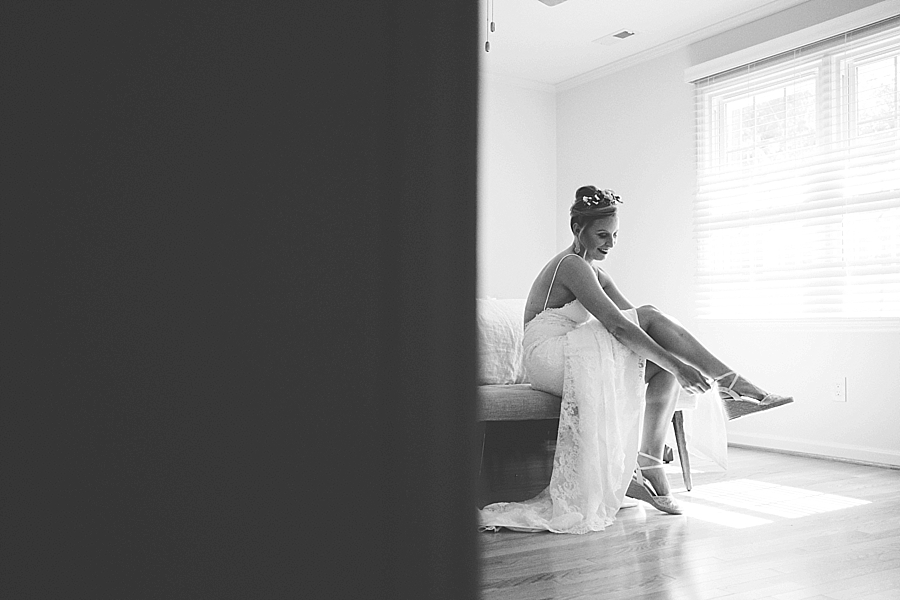 GETTING READY
Estimated time needed: About 1.5 hr give or take some
I love photographing the getting ready time, mainly because there is so much emotion and anticipation here. Being able to photograph at this time also helps me meet and get to know your important friends and family before all the festivities officially get started. In photographing the getting ready process, I focus both on people, connections, and memories, and any special details you'd like photographed (dress, jewelry, shoes, etc).
Here are some of my top Getting Ready Tips:
If the option exists, it simplifies things to be able to get ready at your wedding venue (This works best for me logistically to save time and allow me to wander/ check out ceremony and reception area as setup is completed)
If you'd like pictures of both the Bride and Groom getting ready, its helpful to choose a location where I can easily walk between you both.
Have the dress/ any details you'd like photographed set aside in one area for me to efficiently photograph them.
Make sure mamas get ready too! Moms are usually busy taking care of things to make the day perfect, but they should be ready for pictures too! I recommend delegating tasks to a wedding planner, trusted aunt/uncle or good friend who isn't in the wedding party.
When selecting where to get ready, choose a room with a lot of NATURAL LIGHT during the time of day you're getting ready. Windows are my friend!
Set up near a window to do makeup, hair, put on dress, etc. Natural light is much more flattering than artificial lighting.
---
---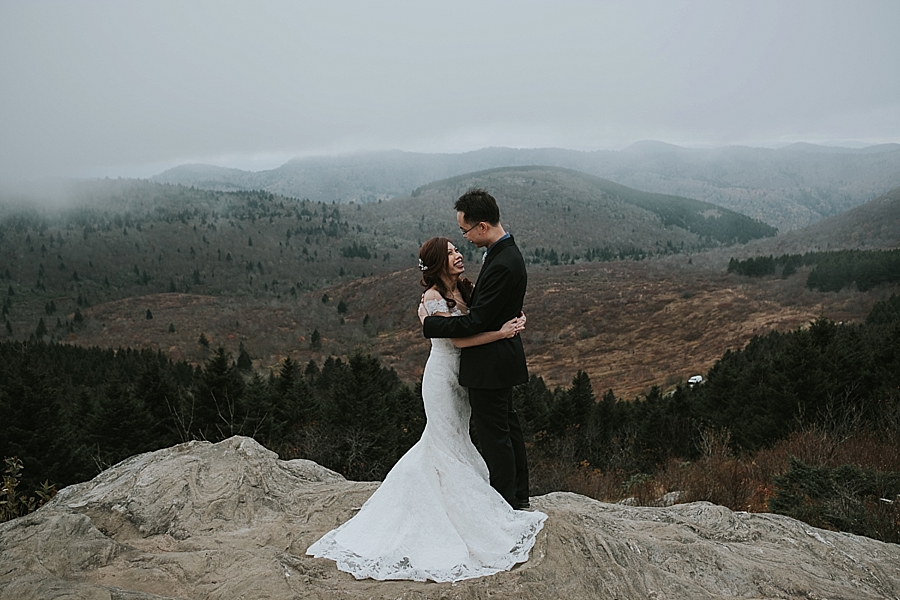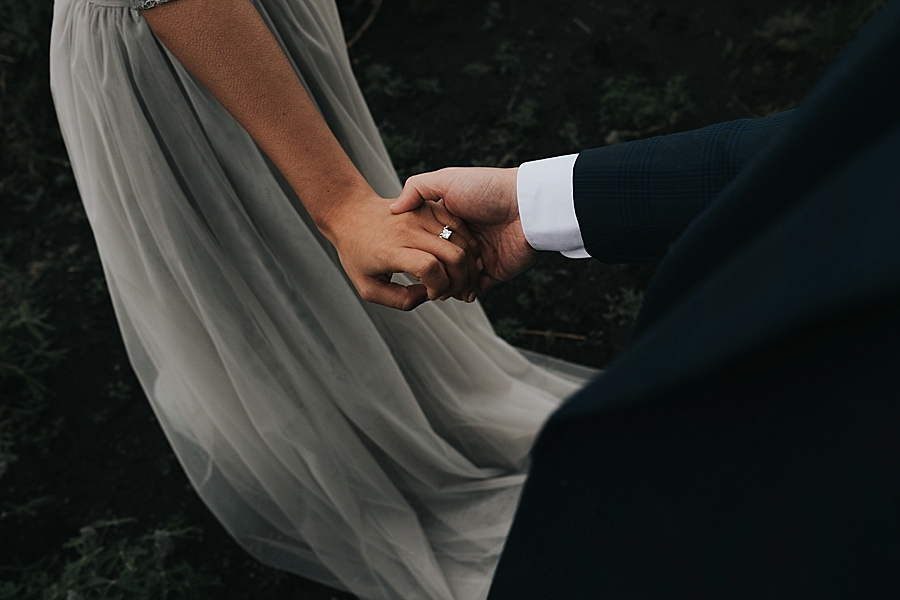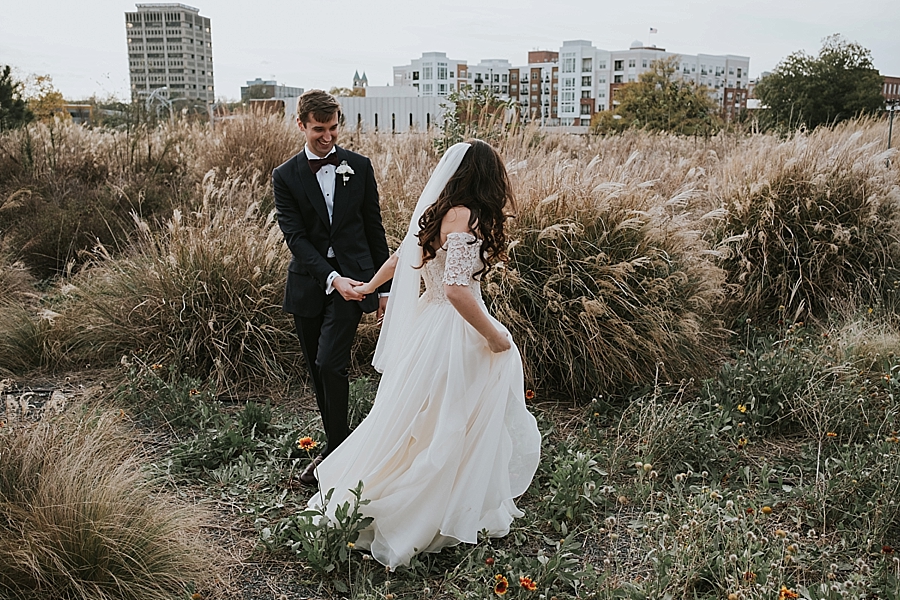 FIRST LOOK
Estimated time needed: about 30 minutes
This one depends on what traditions you like to follow and your schedule. When it comes to a first look, I do not try to influence couple's decisions either way. It is completely up to you whether this is what you want to do. In my experience though, I think people tend to feel a bit nervous before the wedding- even when they think they won't be. The portraits after the ceremony are much more relaxed, and the lighting is generally better, so that is typically where I prefer to spend most of my time. However, doing a first look is a great idea if you would like to see each other and get the family and wedding party portraits done before the ceremony- or if you want more portraits of you two in different lighting- or if you are getting married in the winter when the days are shorter. It also is a wonderful way to share personal vows or letters with each other privately. Either way you decide to go, I can scout the location based on the best light and scenery.
---
---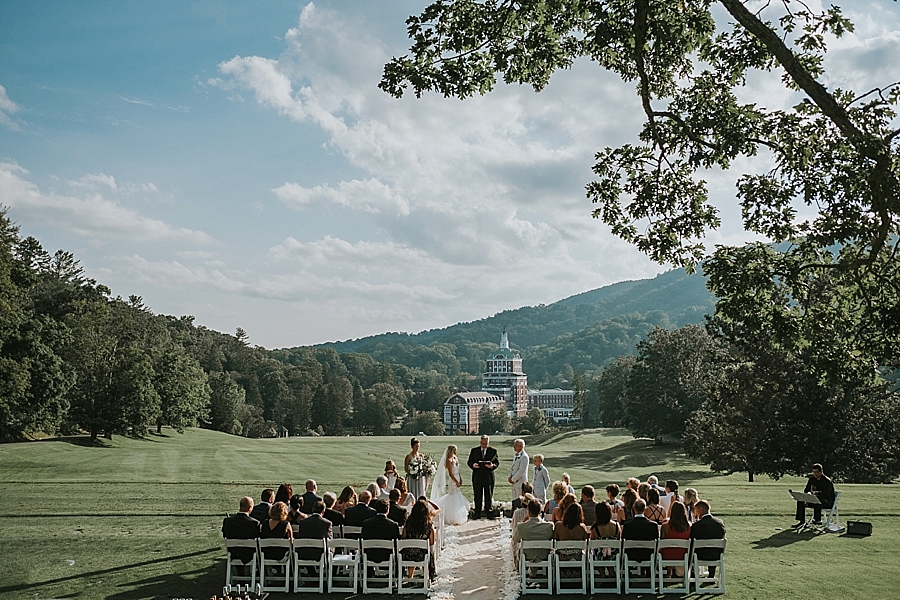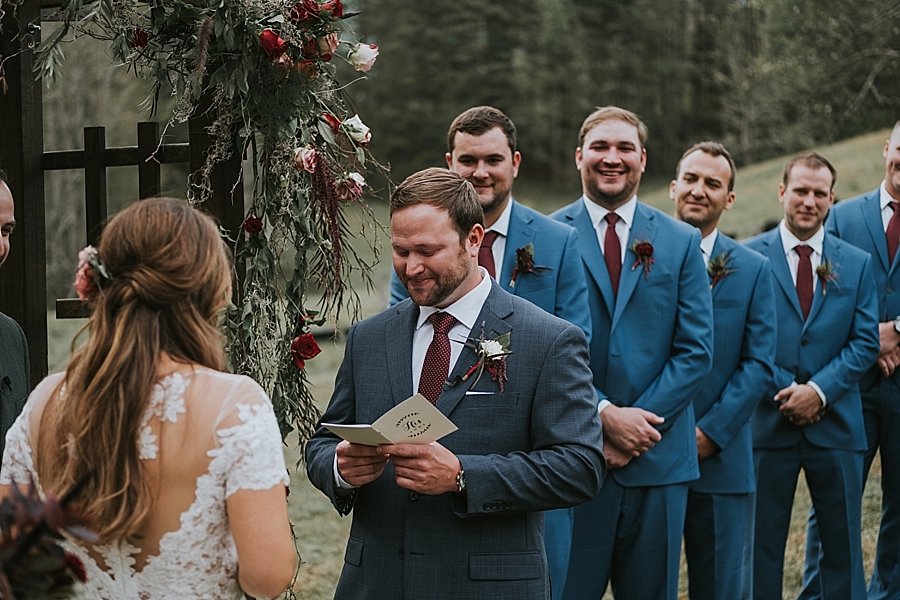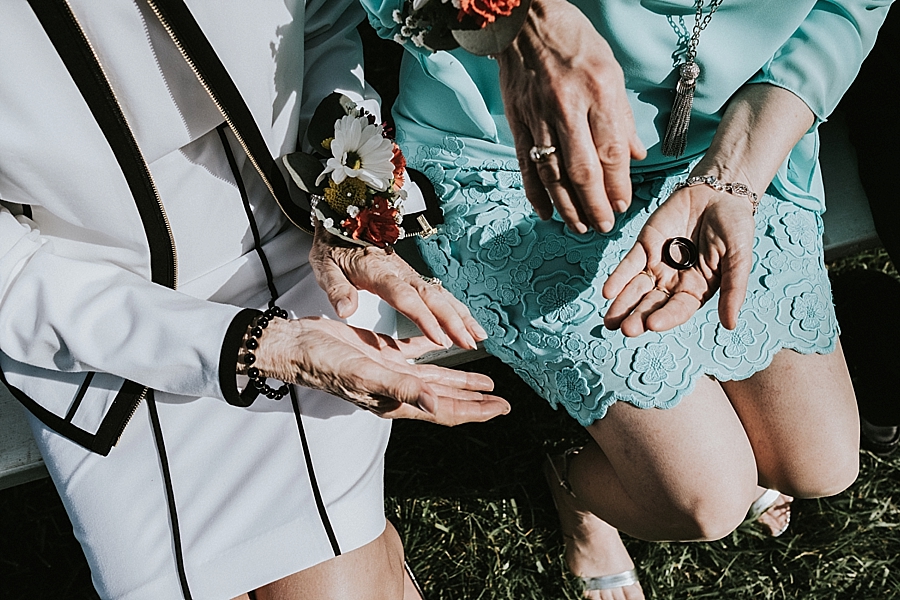 CEREMONY/ PRE-CEREMONY TIME
Estimated time: about 60 minutes
Time to do this thing! Usually the ceremony itself is pretty quick, about 20 minutes or so. However, I suggest allowing a little extra time in your schedule just in case things run behind (which it does about 80% of the time). Having this extra cushion of time built in will keep things nice and relaxed. I also include an additional 20-30 minutes in your timeline to allow me to photograph the ceremony and reception areas about an hour before the festivities start (if logistically possible).  Best case scenario, everything runs on time and you just get a bit more time to drink champagne with your best friends and relax before the ceremony. :)
My Ceremony Tips:
I highly recommend planning your ceremony during a time when the sun is a bit lower in the sky to make sure the lighting is most flattering. Avoid high noon when the sun is directly overhead of you (creates shadows under eyes and noses).
If possible, plan your ceremony in a location where your guests would be seated facing towards the sun. Though direct sun can be interesting, this backlighting on you at the alter is generally most flattering.
Please let me know if you are having a particularly long or short ceremony. I am usually expecting ceremonies to last about 20 minutes.
Please let me know on your questionnaire if you have any special traditions or surprises planned during the ceremony so I can be ready to photograph them.
During your ceremony, I will be quietly walking all around you and the ceremony site to capture a variety of angles.
If rain is predicted for your wedding day: 1. Don't trust the forecast until the day of! 2. If you have to make a decision about the tent the day before (Clear tents rule!), see if you can view the hourly forecast. Day-of radar is most accurate though. :)
---
---
FAMILY PHOTOS
Estimated time: 20-30 minutes
Yay! You're married!!! Usually after the ceremony, family members meet up at a spot so they can hug and congratulate you and then move into the family formal portraits. I will be emailing you a questionnaire a month prior to your wedding to make sure I know who to group together and keep things efficient so everyone can get to cocktail hour and celebrate asap.:)
Here are my family photo tips:
Do me a favor and tell family prior that they need to stick around after the ceremony if you want them in any pictures. I usually end up taking photos at the ceremony site, light permitting.
I recommend keeping your list of family formal portraits short and sweet. Generally I photograph just the immediate family: couple with parents, siblings, grandparents, and any other very close family members or friends. If you need extended families included, we will need to allow for more time here.
Typically I start with grandparents so that they can sit down first.
---
---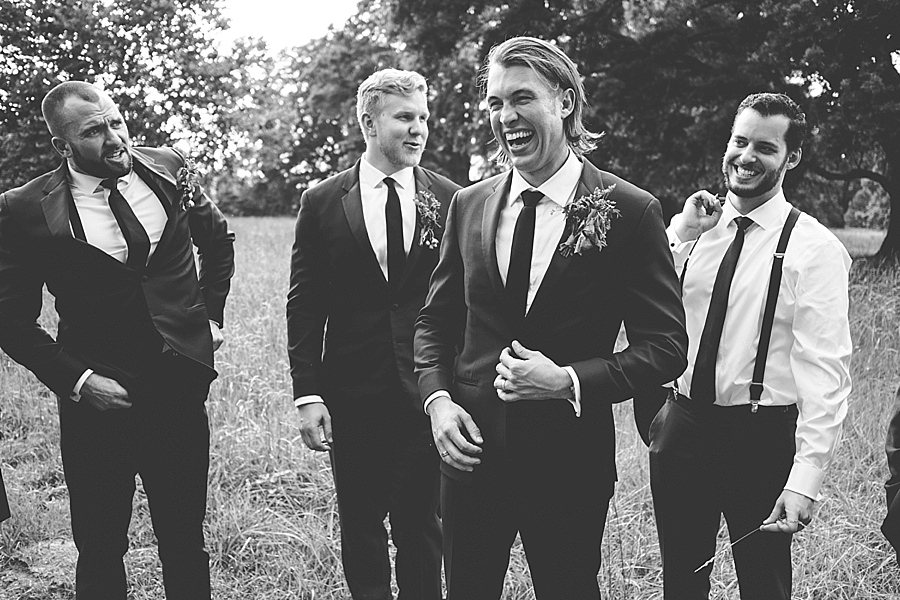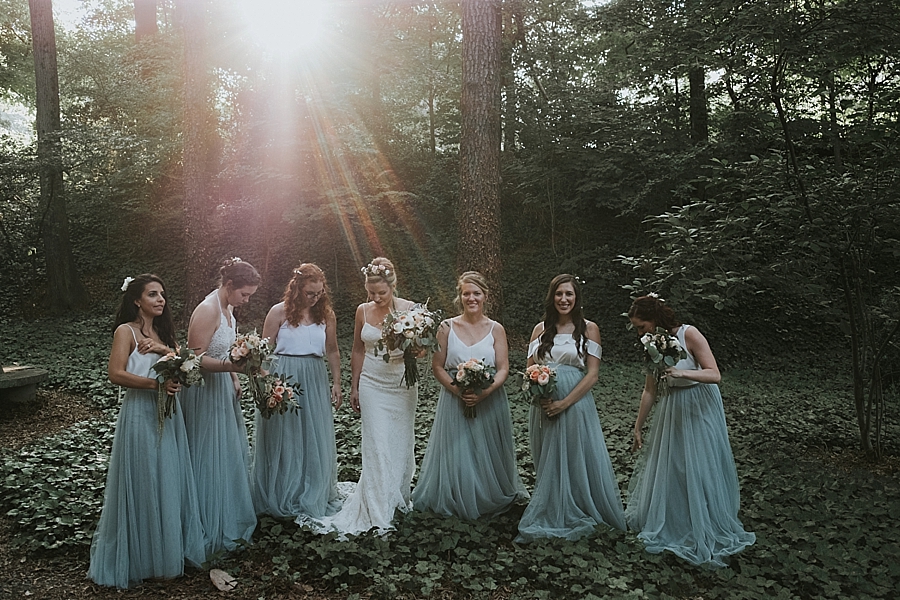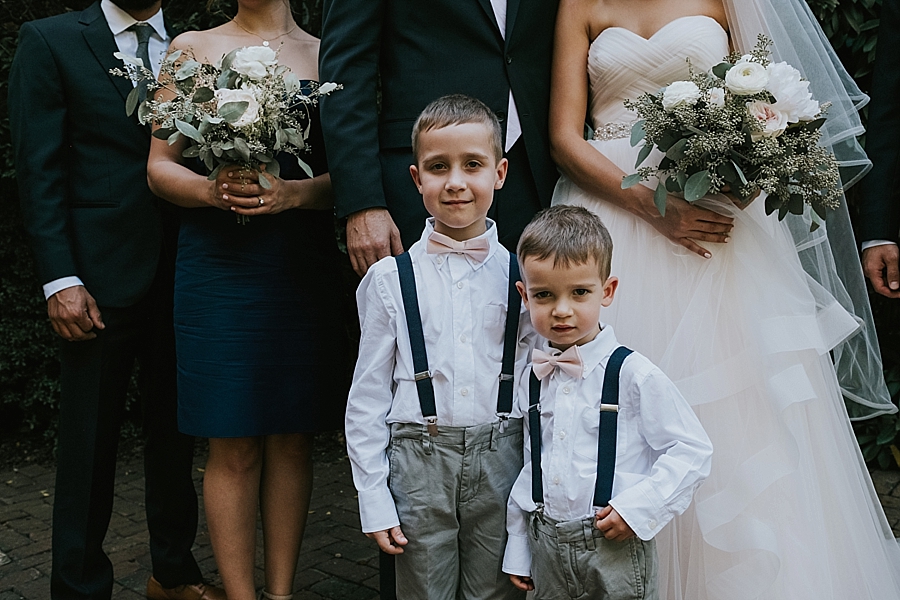 WEDDING PARTY PHOTOS
Estimated time: 30 minutes
Time for the VIP Squad! For wedding party photos, we will go to a spot I scouted out based on lighting and scenery. I'll get the individual wedding parties, bridesmaids and groomsmen all together, and then individuals of each wedding party person with bride/groom if time allows. Flower girls and ring bearers can get in here too! Note: This time estimate is based off 5 bridesmaids and 5 groomsmen. If your parties are closer to 10 each, we will probably need a bit more time. :)
Wedding Party photo tips:
Make sure wedding party knows we're doing pics after the ceremony, though they can run to grab drinks really quick before we meet up after family photos… and maybe they'll be so kind as to bring one back for you too! ;)
Wedges are your friend!!! Usually the scenic spots requires walking or standing in grass, which does not agree too well with spiky heels. Wedges are the heel of choice at an outdoor wedding!
---
---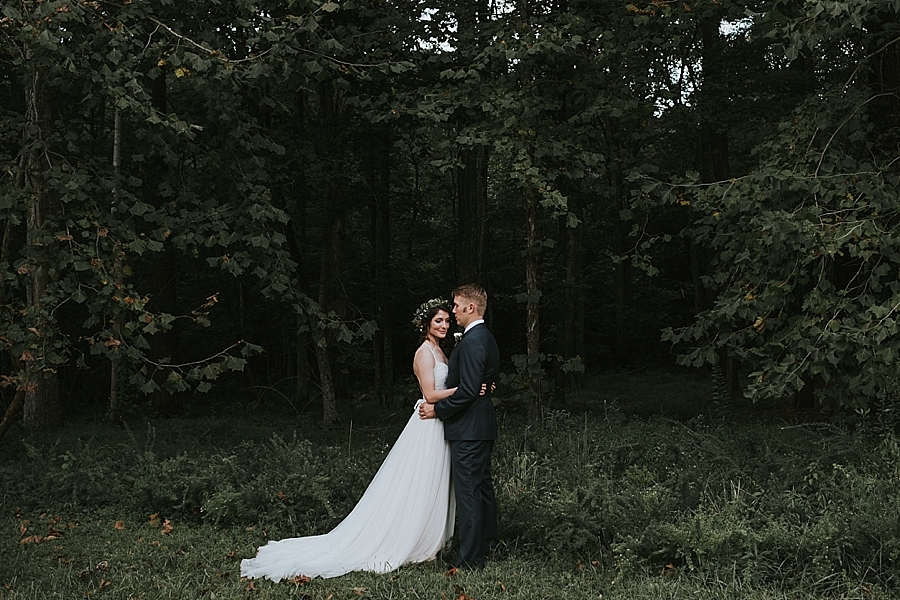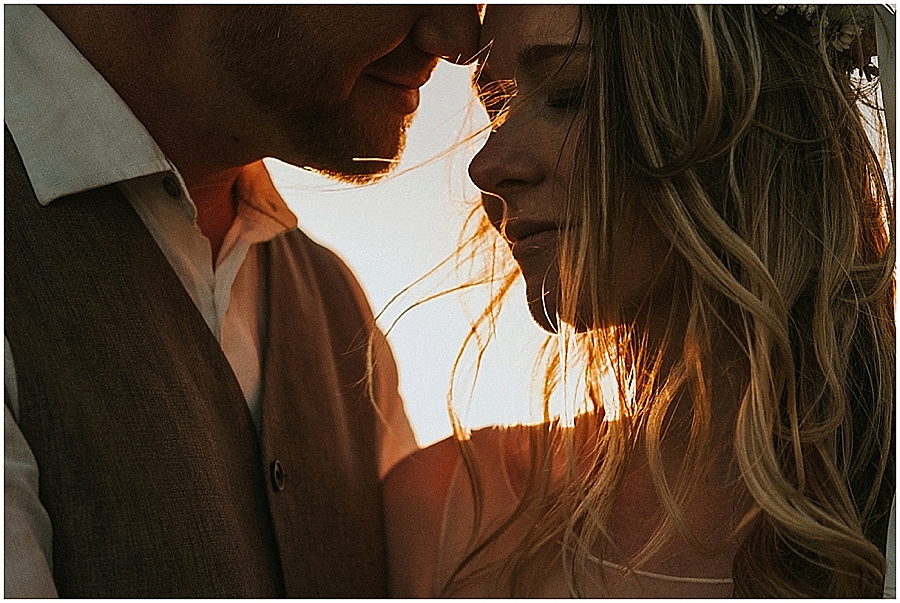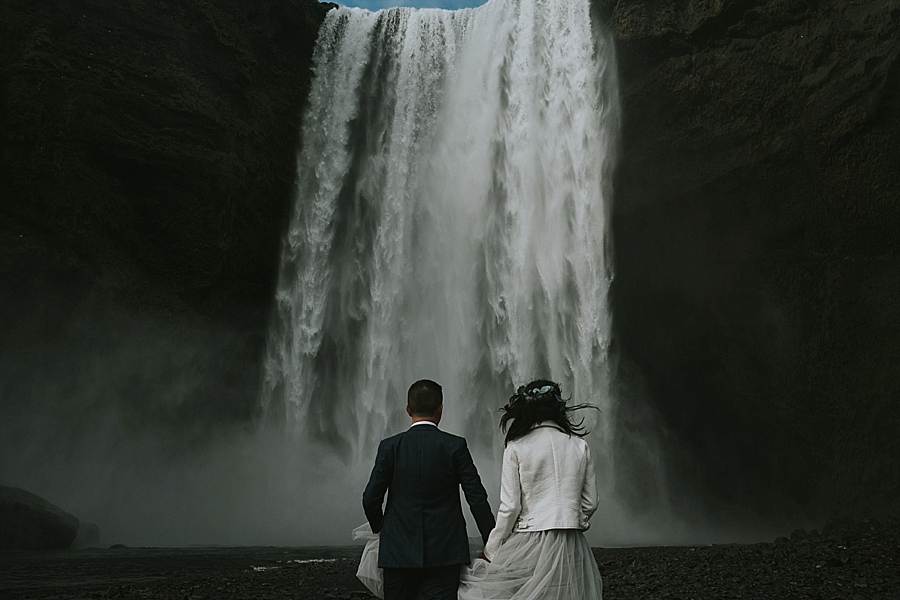 NEWLYWED PORTRAITS
Estimated time: 20-60 minutes
Time to enjoy some quiet time alone in that gorgeous soft evening light. These are the photos you will plan to end 30 minutes before the realistic sunset time you calculated earlier. We're saving the best light of the day for the most romantic pictures of you two. I will have scouted out a location or two for us to enjoy the sunset from. I will also get some individual portraits of each of you at this time. Then we will wander back to start the party!
Newlywed Portrait tips:
Again, I highly suggest wearing WEDGES OR FLATS! Even if you have a fancy pair of spiky heels you want to wear for the rest of the day, walking around outside will be so much easier in wedges or flats.
Make sure you consider the trees, buildings, or mountains surrounding your venue when determining the realistic sunset time.
Feel free to email me with any questions about timing!
I like these to be planned to end 30 minutes before the realistic sunset time in case of cloudy weather that blocks the sun earlier on your wedding day. And so we still have some light for your first dance if you do that first thing during the reception.
---
---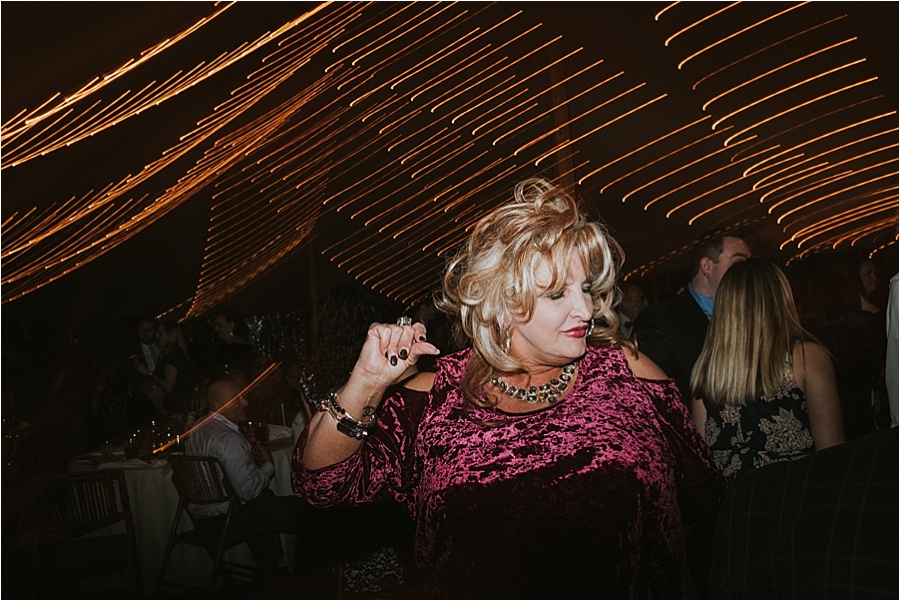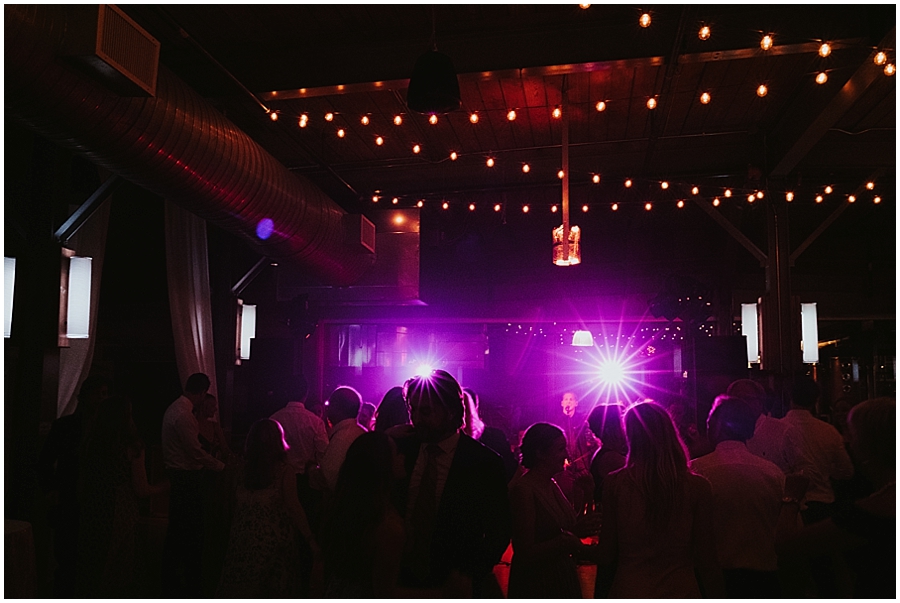 RECEPTION
Estimated time: 3 hours
Party time!!! Now that the sun has set, I will use a video light or flash to photograph, though I will also try using natural light when I can to capture the ambiance for some shots.  I'll make sure to capture the sweet moments, the crazy dance moves, and those things that people might not remember the next morning. ; )
Reception tips:
If your venue is very dark, full of dark wood, or is outside under the stars, I recommend stringing a whole bunch of lights around and overhead so I can capture the romantic ambiance.
If you need to get a tent, clear tents are wonderful because they can pull in some natural lighting at dusk.
---
---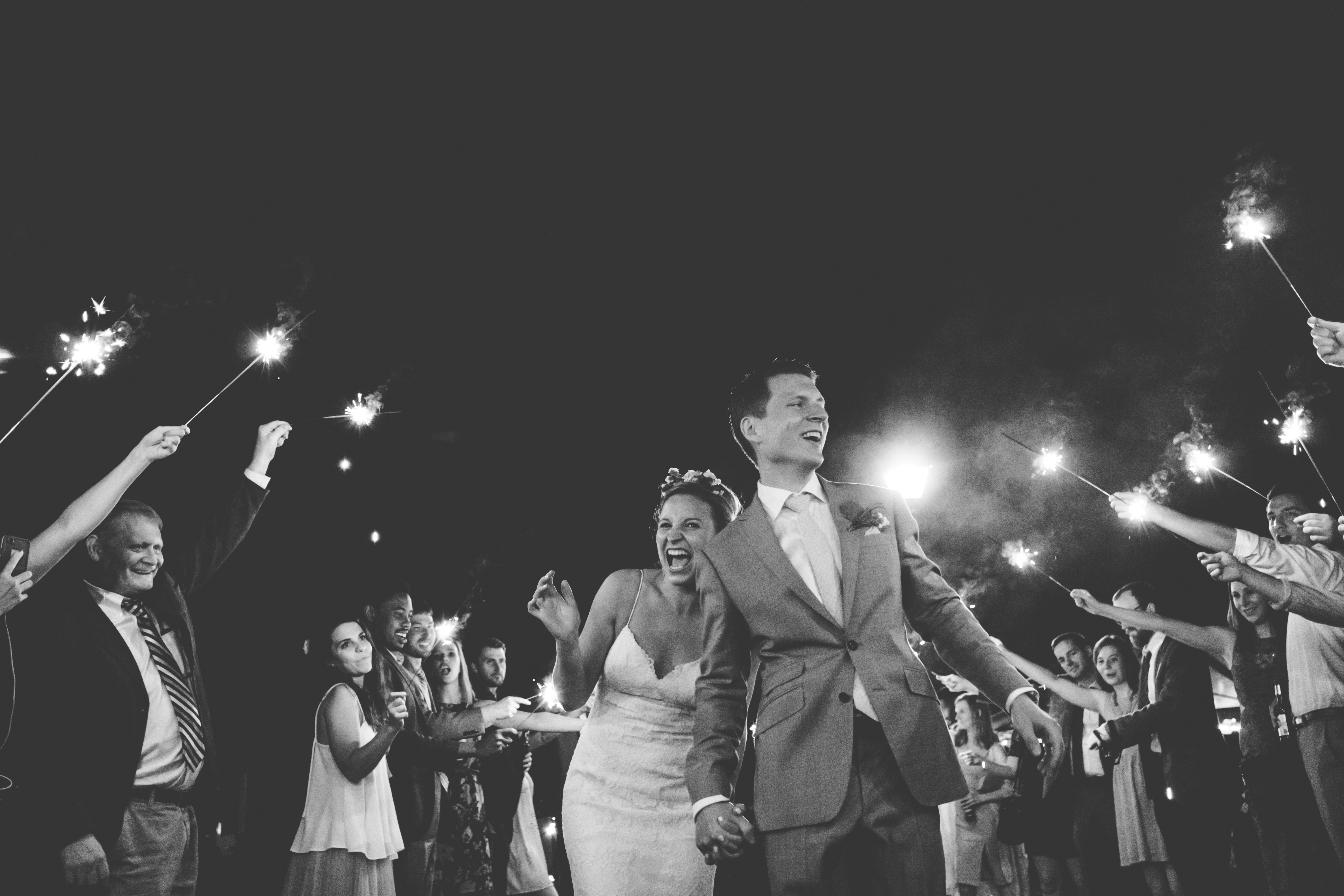 SPARKLER EXIT
Estimated time: 15 minutes
That last romantic hurrah. For the exit, I recommend sparklers over glowsticks, etc due to the bright, warm light they emit. Make sure you get the nice long kind so we have plenty of time! Also, take your time going through, and soak it all in. High five people, stop to kiss, etc. Heck you could even run through twice. And then before you leave, don't forget to let me give you a hug goodbye!!!
Hope that helps!!!
Shelley
---