Junebug Weddings Best Of Award!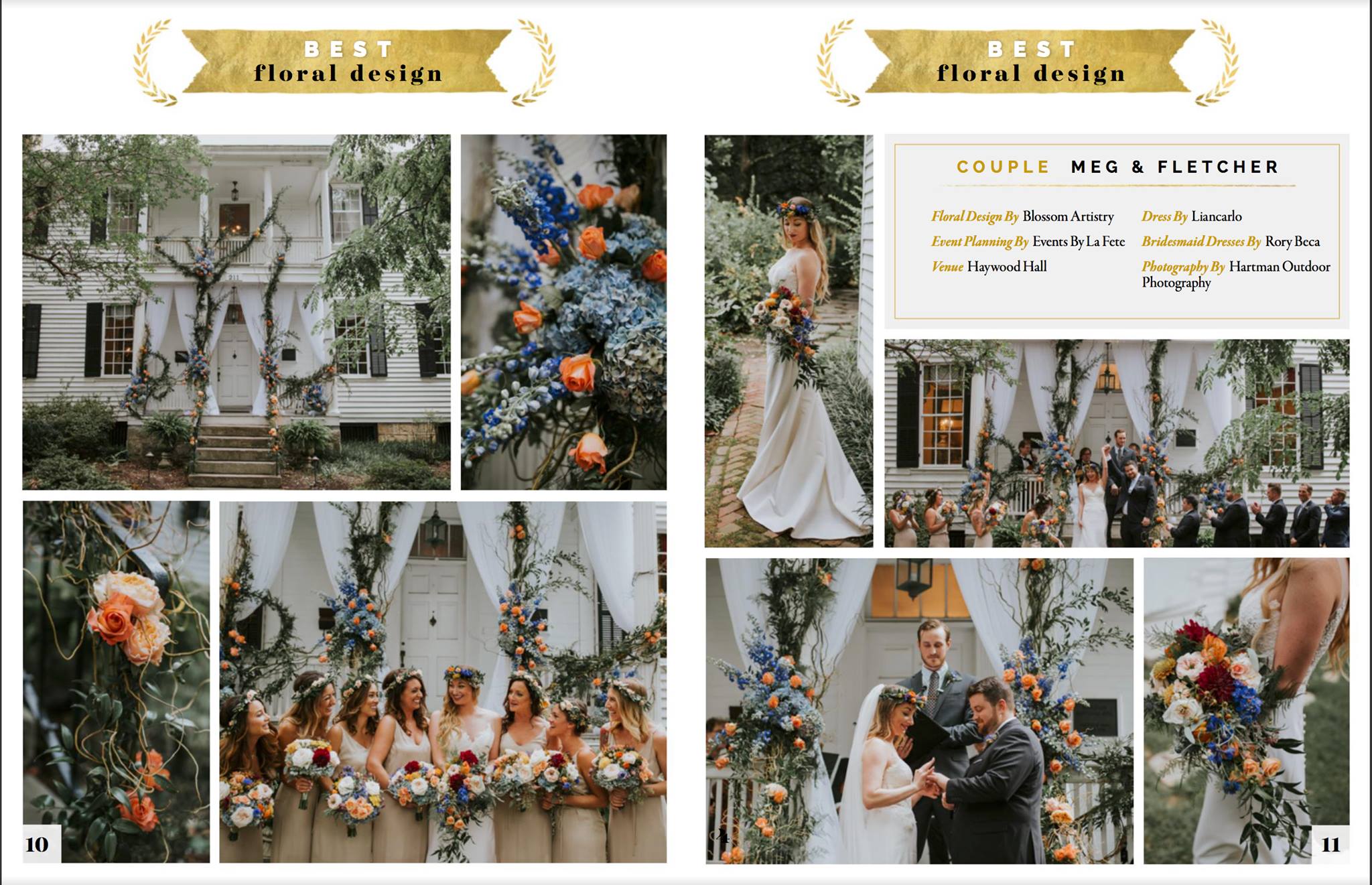 So this happened…..
Junebug Weddings is our favorite source of wedding inspiration. They focus not only on beautiful and elegant, outdoorsy wedding ideas, but they also focus heavily on quality photography. Wedding photographers with depth and emotion. Not just the light and airy stuff- but the dark, moody, vibrant, and whole hearted images too.  Each year they run a contest for "Best Of". As soon as they opened up the polls for 2016, I knew I had to submit Meg and Fletcher's fall wedding in North Carolina. It was so over the top that I think its won a lifetime award "Best Of Florals" for our business. I mean, who can top a two story floral sculpture??? Just insane!
We're so very proud to see this wedding as a winner, getting recognition for all of the awesomeness that was involved. All the thanks goes to our beautiful couple Meg and Fletcher and the amazing vendors they chose for their wedding. First of all, Blossom Artistry deserves a huge round of applause. Every individual flower they chose was vivid and exquisite. And pieced together they made the most amazing work of art. Simply breathtaking. I will recommend them a million times over. Of course our friends at Viva L'Event and Haywood Hall deserve a huge round of applause as well for bringing it all together.
No matter how beautiful the flowers and dresses are, a wedding is about the memories. This wedding was joyful, free-spirited, and heartfelt. Please check out our blog post to see more of our favorite photos and memories from this day. :)