Hannah + Greg | Asheville Frozen Waterfall Adventure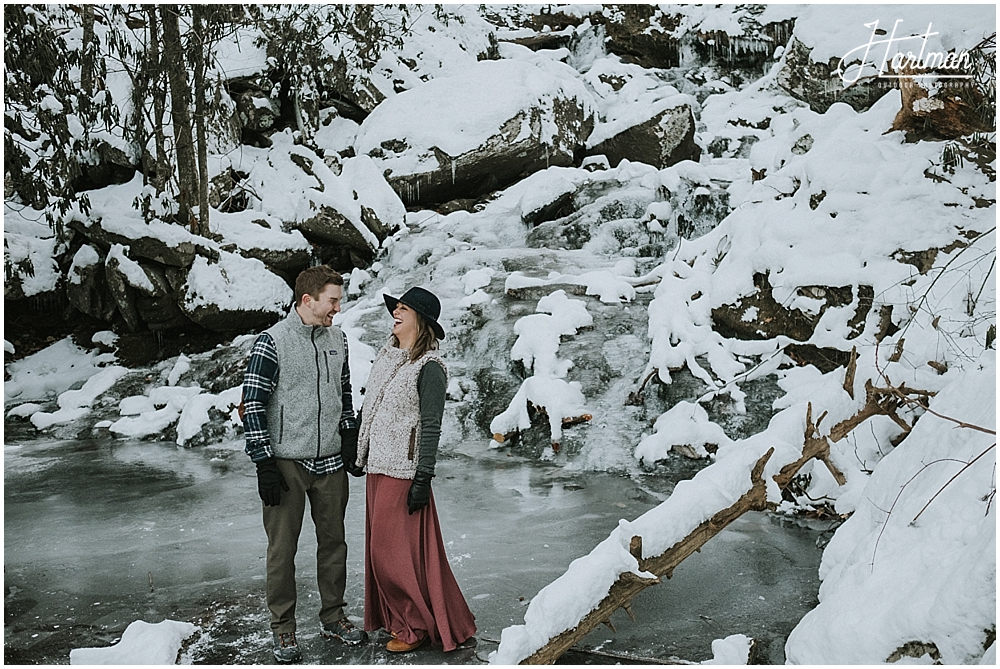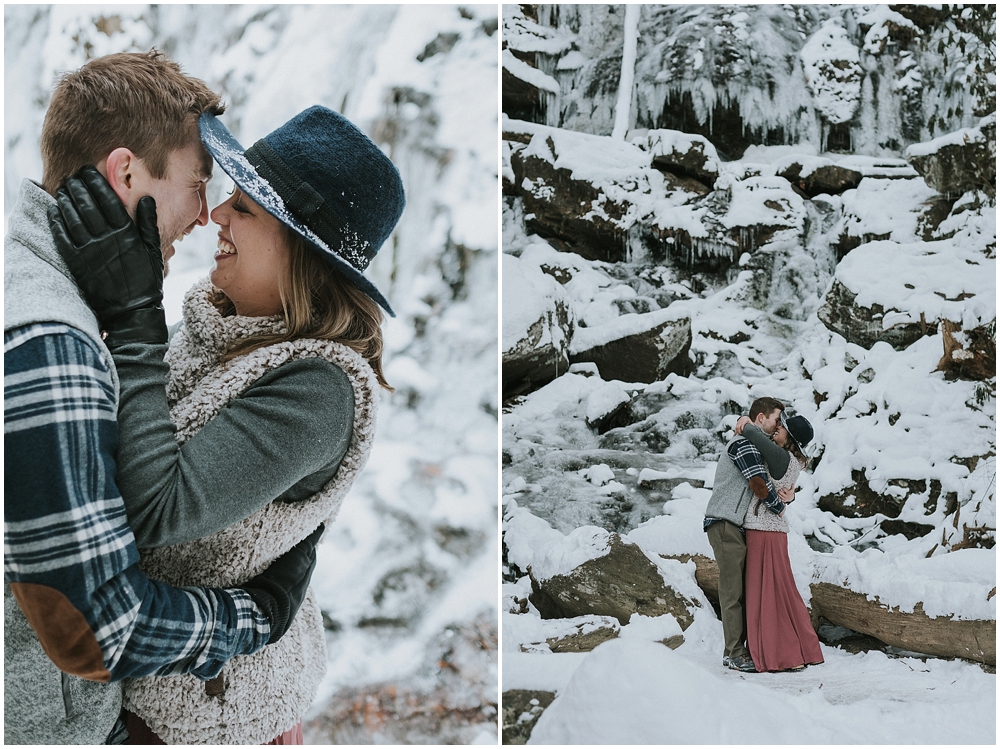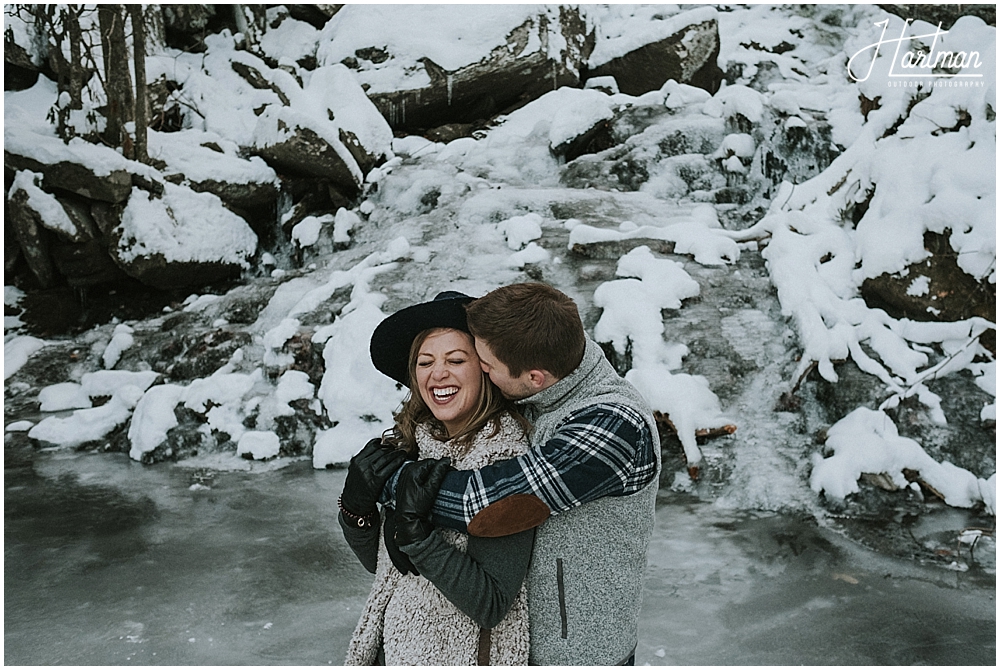 Every year, winter becomes my favorite season more and more. The snow, the blue ice, the cozy layers. I love it all. Even in North Carolina, we get a little bit of winter in the mountains. This session we did with Hannah and Greg took place right after a big snow storm on the East Coast. Despite the forecast, these two die hards drove all the way down from New York City with their pup. Our original plans for a session atop Grandfather Mountain were cancelled due to high winds and dangerously low temps, but our backup spot certainly didn't disappoint. After seeing the weather on Grandfather, we suggested  Josh's favorite waterfall for a session in the sheltered cove near Asheville, NC. Hannah and Greg rolled with the new change of plans, and we pulled our Camper up to the Catawba Falls trailhead to meet them.
Hannah and Greg brought their adorable pup Henry with them- a very handsome Cavalier King Charles Spaniel. Together, they walked along the snowy path and hopped over creeks. After a short time walking through the forest we came to Catawba Falls. The falls were completely frozen, as was the little pool below it. The ice was thick enough to walk on even. This was the first time we've ever seen Catawba look so frozen! It was beautiful!
Hannah and Greg even hiked the gnarly section to the middle falls with us for an even closer look at the icicles hanging down. Sure it was pretty chilly outside, but their cozy layers and hats and all our hiking around kept us warm. Eventually Henry got too cold, so josh threw him in his backpack to snuggle up in. We let him go in the camper and sit on the electric blanket with Migo as soon as we got back to our camper.
Thank you so much Hannah and Greg for braving the snow and ice with us! We really cannot wait for October!