Asheville Engagement Session at a Beautiful Waterfall and Cave
Writing and photographs by Shelley Hartman of Hartman Outdoor Photography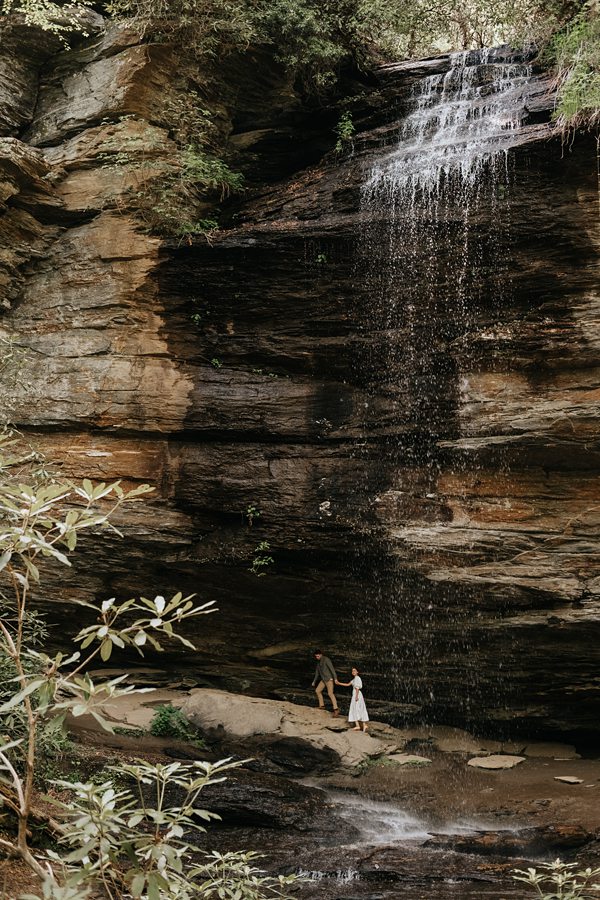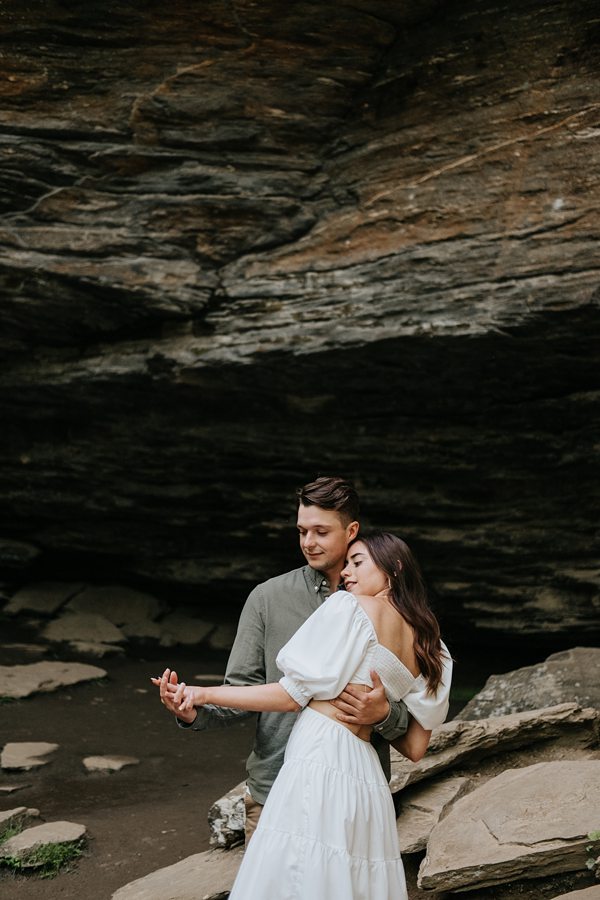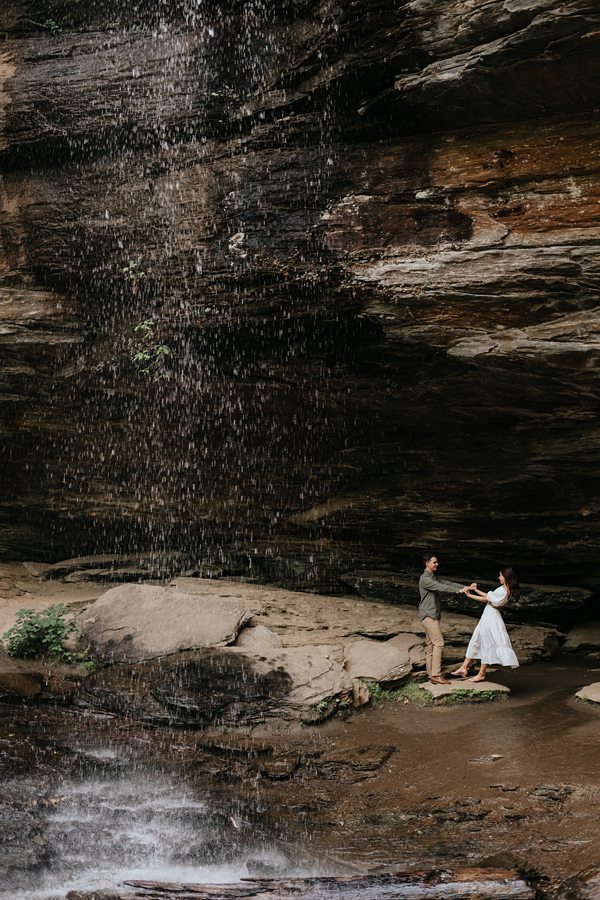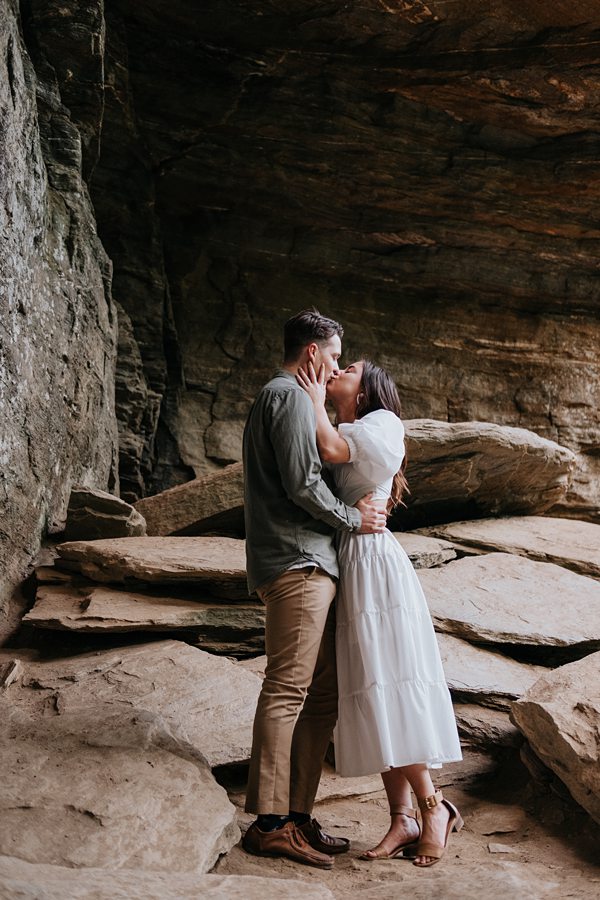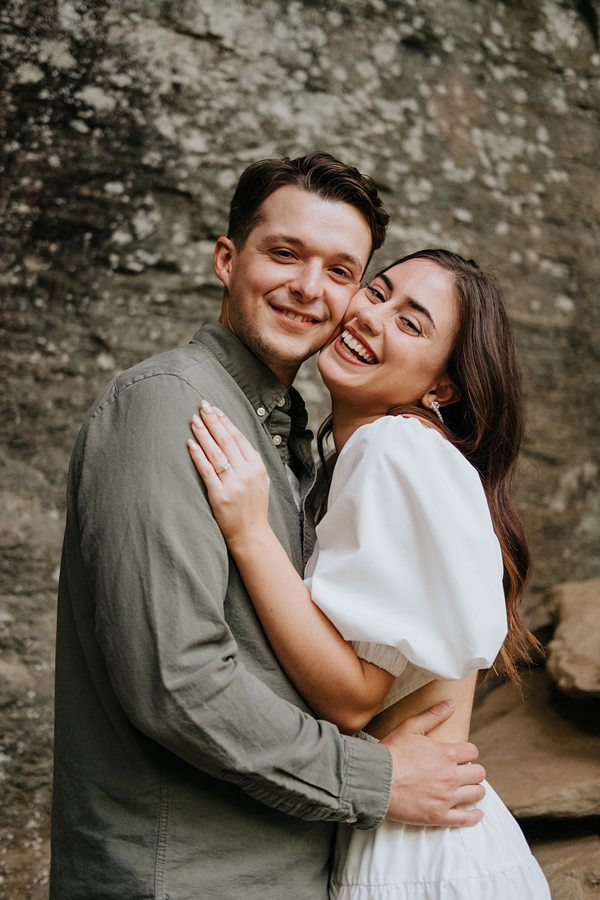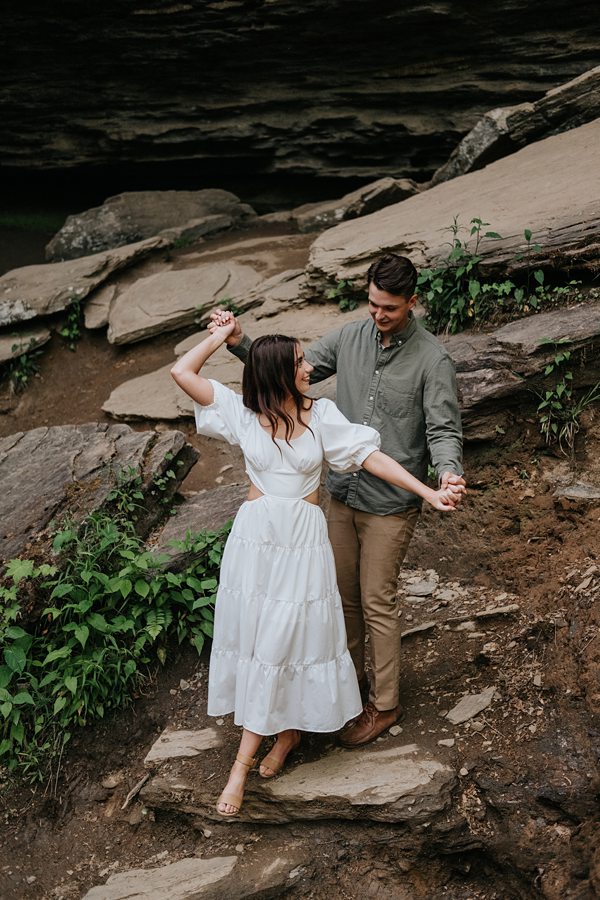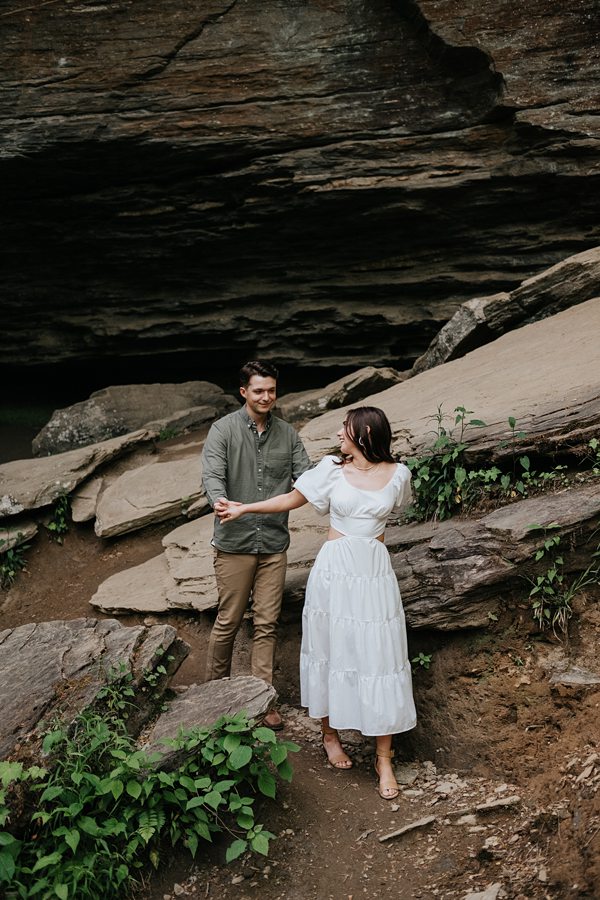 Asheville Engagement Session at a Beautiful Waterfall
Western North Carolina is home to some pretty epic scenery. For starters, of course there is the beautiful Blue Ridge Mountain views. Then, there is the dense forest area. But, sometimes overlooked, are the many incredible waterfalls and creeks coming off of those very mountains.
Waterfalls- A Great Spot to Cool Off
North Carolina as a whole is also home to some hot summers. And while the mountains are usually about ten to twenty degrees cooler than the piedmont of coast, it's still nice to be able to cool down. Believe me, these mountain streams and waterfalls are nice and cool. VERY cool.
It's also very nice that the area surrounding Asheville and Western North Carolina has so many great areas for an engagement session. Depending on what sort of scenery you are looking for, there are plenty of options. For this Asheville engagement session, Julie and Garret opted to focus on our epic waterfalls.
I have been to this area many, many times over the years that I have been a wedding photographer. But first, I visited this spot as a hiker. This area called Brevard is just adorable. It's located just outside of Asheville and has a sweet little town. If you're lucky, you also might just see one of their famous local white squirrels. (I've seen one myself and they are quite pretty).
It was such a joy to be able to meet up with Julie and Garret for this engagement session. These two traveled all the way down from Kentucky actually! I don't always have the chance to photograph couples before their wedding, but its always great to get that time together. These two booked my wedding package which includes an engagement session, and I will also be photographing their wedding in Asheville this summer. They'll be married at the Vineyards at Betty's Creek with Lucky Day Events as their planner. And I can't wait!
CONTACT ME TO PHOTOGRAPH YOUR ENGAGEMENT SESSION OR WEDDING
If you are interested in having me photograph your wedding or engagement session, please contact me HERE. I photograph frequently all across North Carolina and Virginia. And I also am available for destination weddings.
I can't wait to learn all about your love story!!!
Shelley Hartman
(Psst- I actually split this session into two separate posts. To see the rest of the photos, please visit the other blog post HERE)