North Carolina | Biking and Camping in South Mountains State Park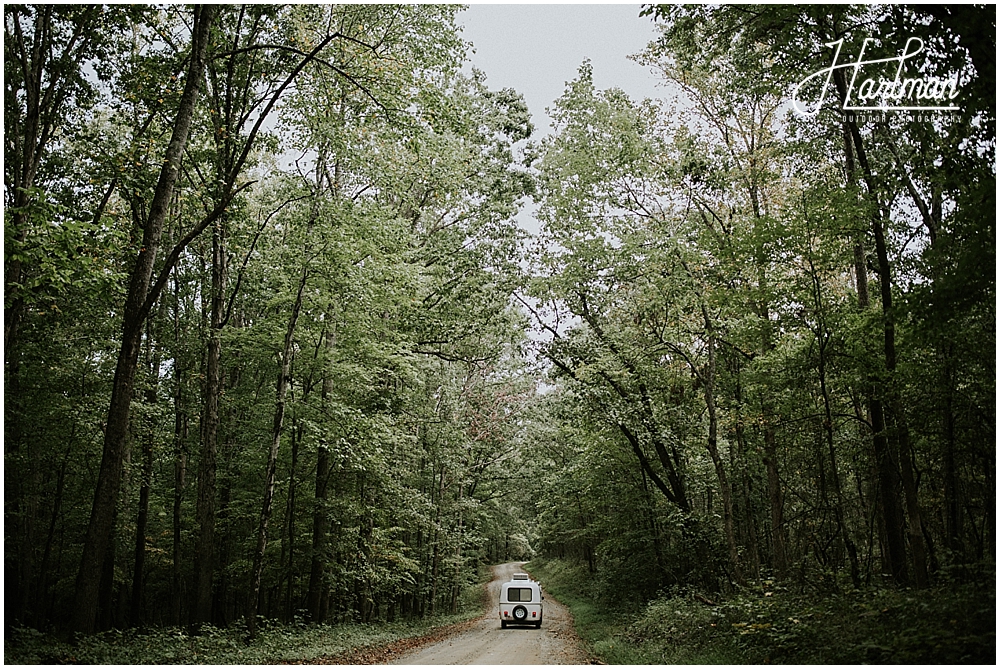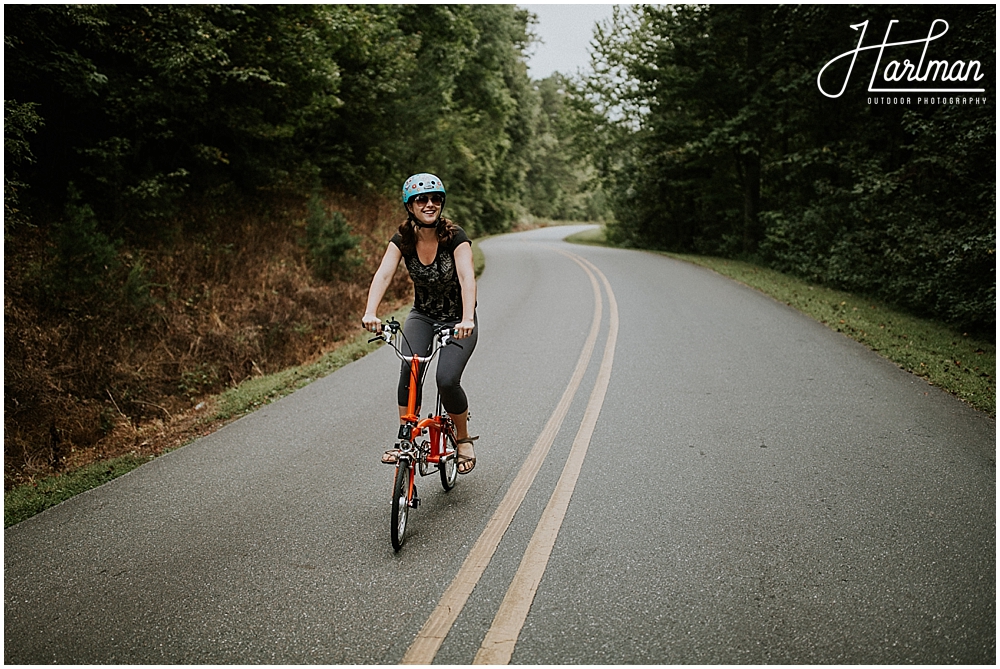 I headed into South Mountains State Park a couple weeks ago for a waterfall adventure engagement session. On the way there, I spent the night camping in Uwharrie National Forest. Actually, I boondocked at a free spot in the middle of nowhere. It was really a nice private spot!
Just like it did for the engagement session, it rained almost every single day we were in South Mountains State Park. It felt like i was in the smokies. The air was moist and foggy, the creek that rain through the park was full, and the waterfall was definitely going strong. I watched the forecast for a clearing so I could take a work break and ride around on the Bromptons. Well, being that this area is in the mountains, it was a pretty hilly ride- though surprisingly those hills are a bit easier on the small wheels. I definitely didn't believe when I was told hills would be easier on 16 inch tires… but I can now see that its true. Whew- thank god! The ride wasn't too long, but it was still really nice to get out and get our blood pumping and take some pictures for fun. Stay tuned because I've got some more pictures from our waterfall hikes through South Mountains State Park coming at ya soon.
Thanks for reading! Shelley Hartman, Asheville, North Carolina Wedding Photographers