North Carolina | Nighttime Lake Paddle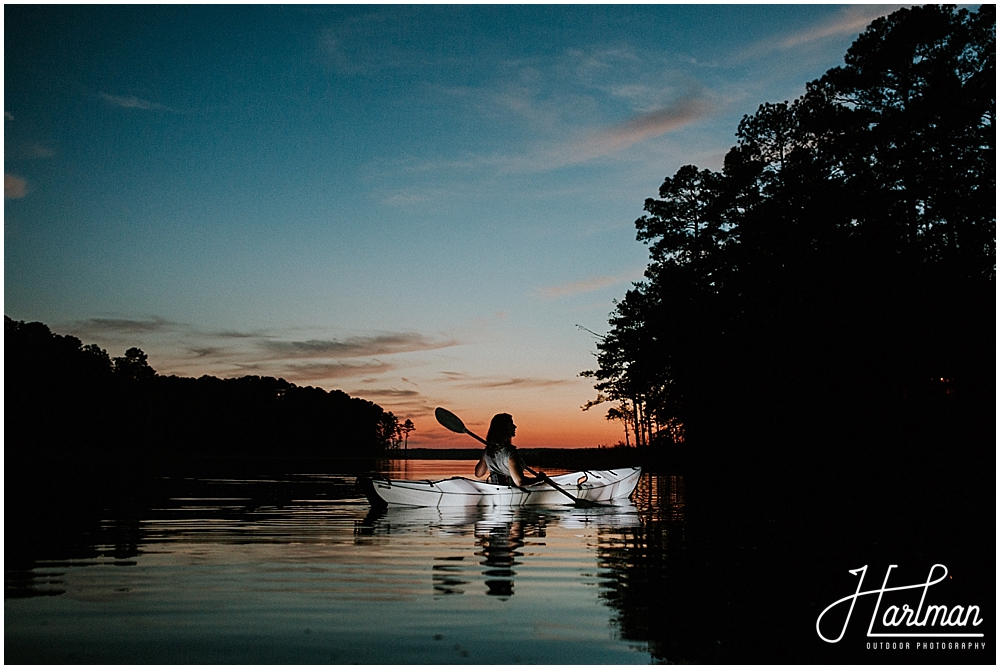 What a great paddle this was. I had started my busy season and was working my butt off, but I had the perfect lakeside camping spot. I literally was able to launch our kayaks from my camp site right into the lake!
One of my very sweet brides Jessie bought us the Oru Kayak solar lights as a thank you gift after photographing her wedding. I was so antsy to try them out together and go for a night paddle on the lake. The kayaks are opaque white plastic, so the light shines through really well. They were also really fun to photograph! I started the paddle right before sunset, paddled out to the middle of the lake and cracked open an IPA as I watched dusk fall and bats fly all around me. The colors out here are just amazing!
Plenty more adventures with our Oru Kayaks to come! Thanks for reading!
Shelley Hartman, North Carolina + Destination Outdoor Wedding Photographer