Hiking in the Smokies | Tennessee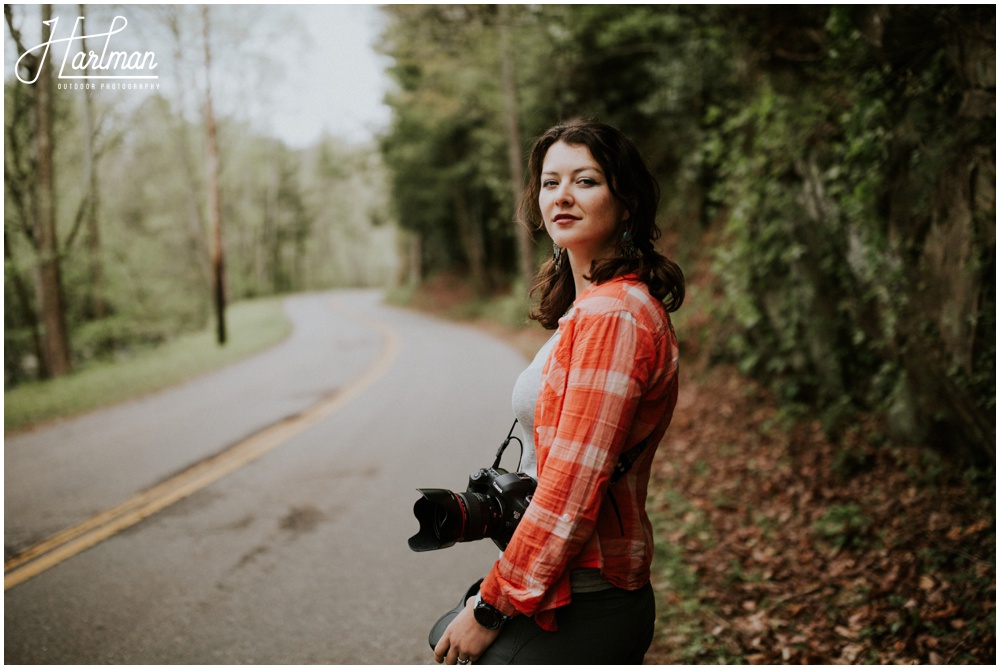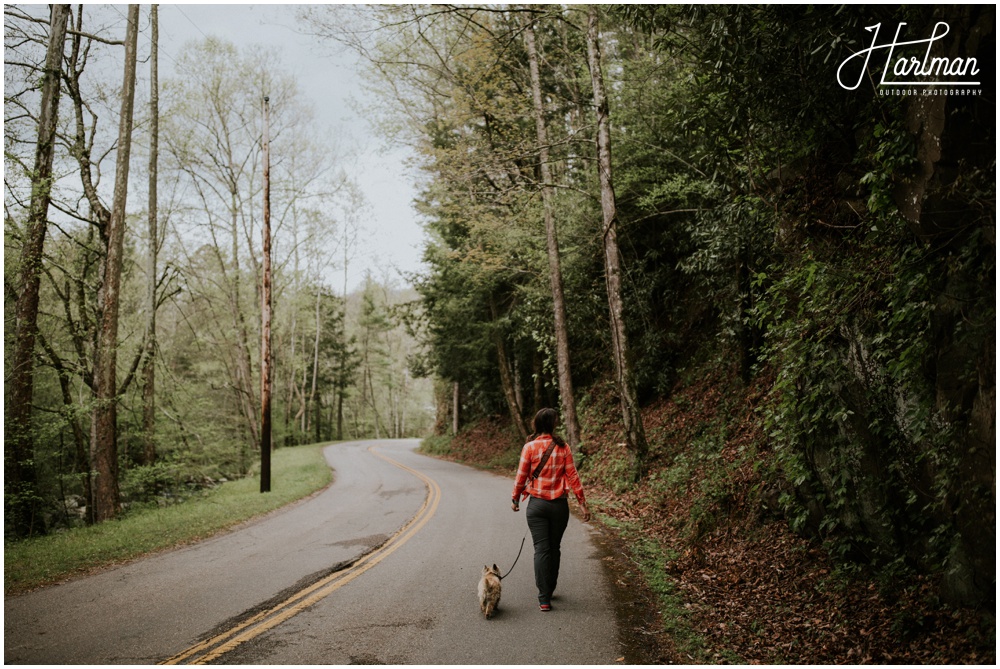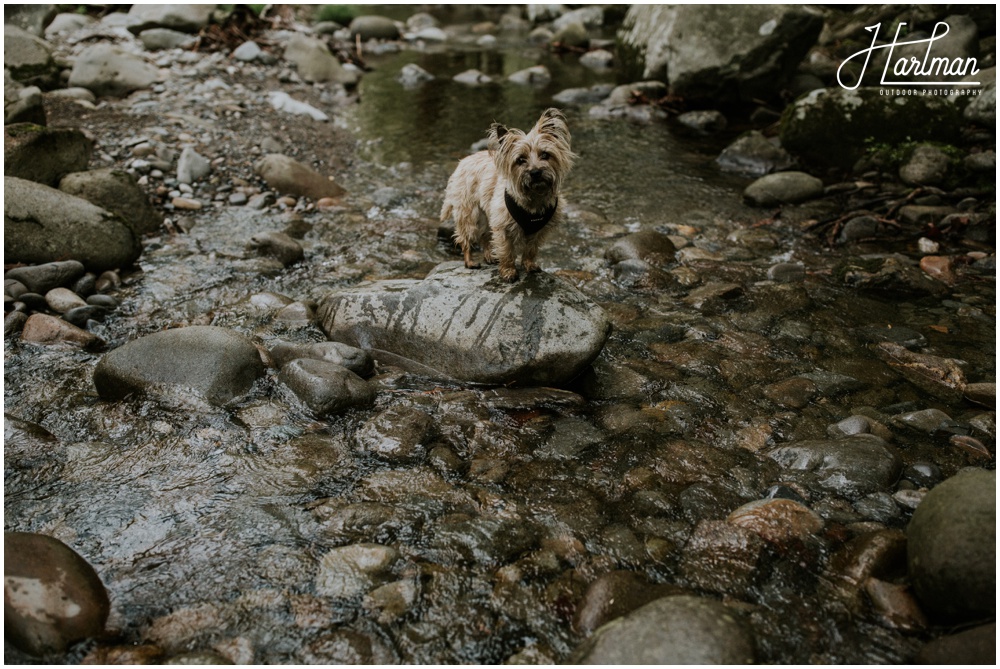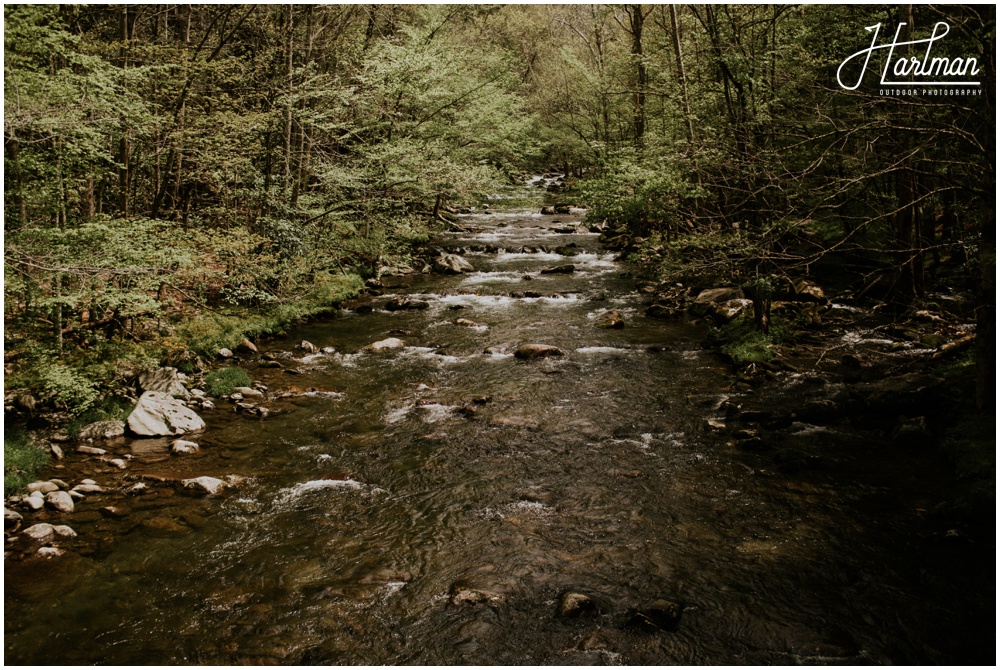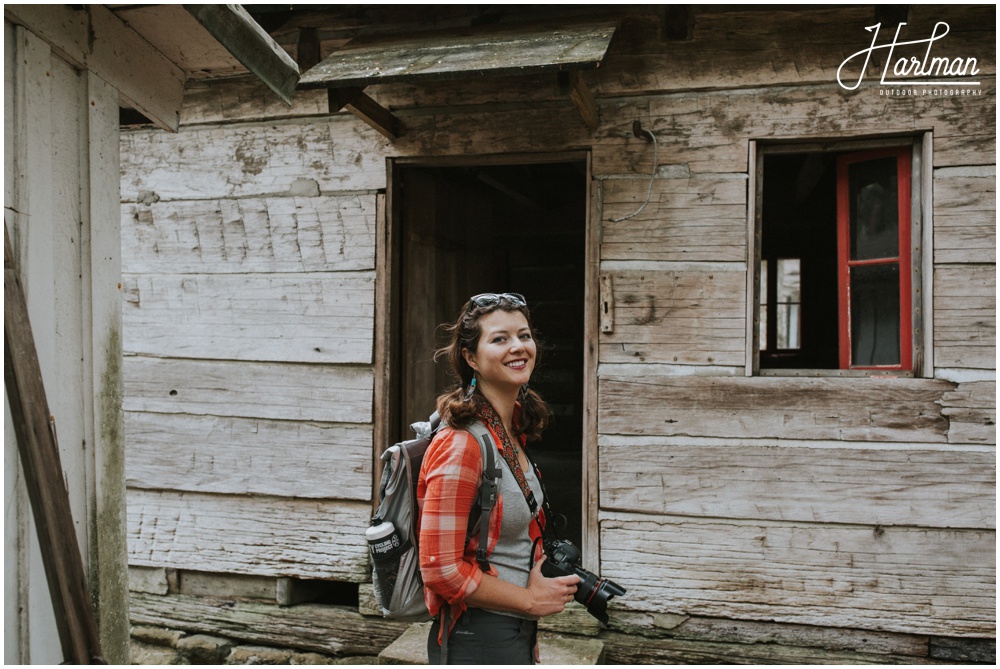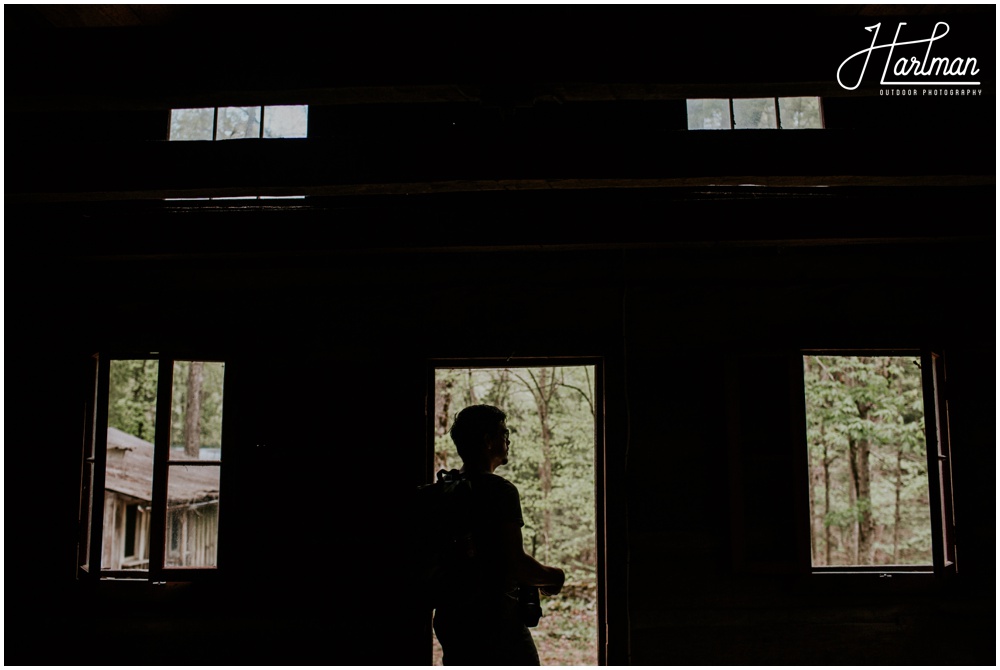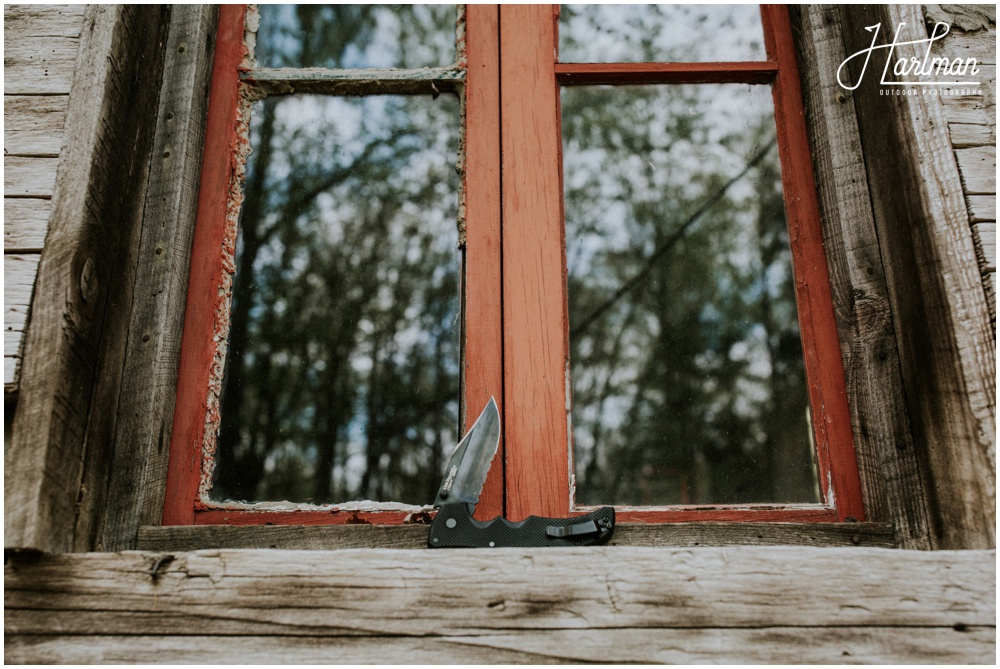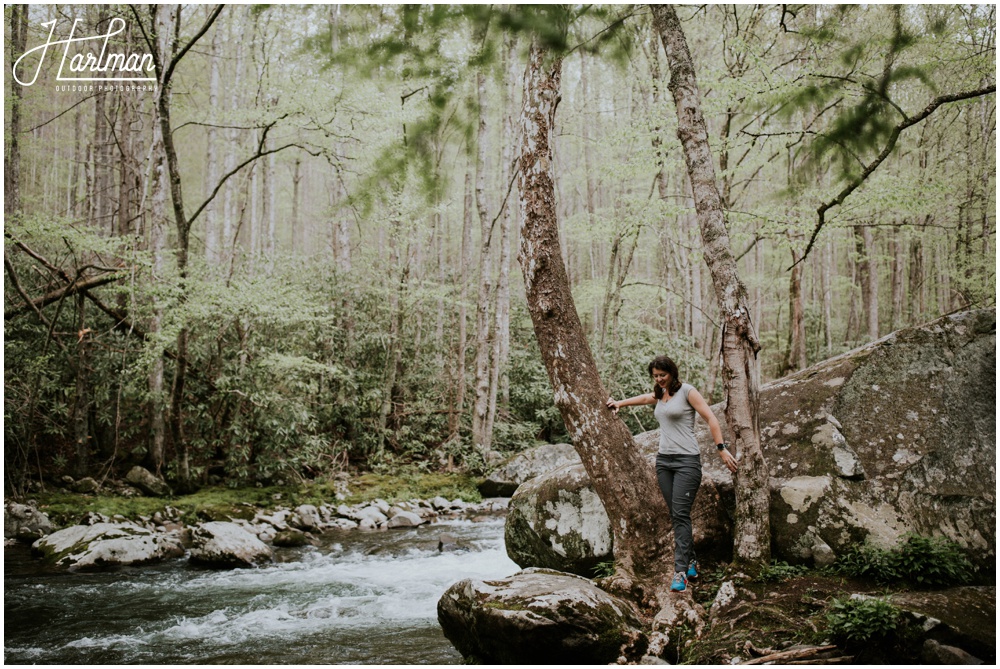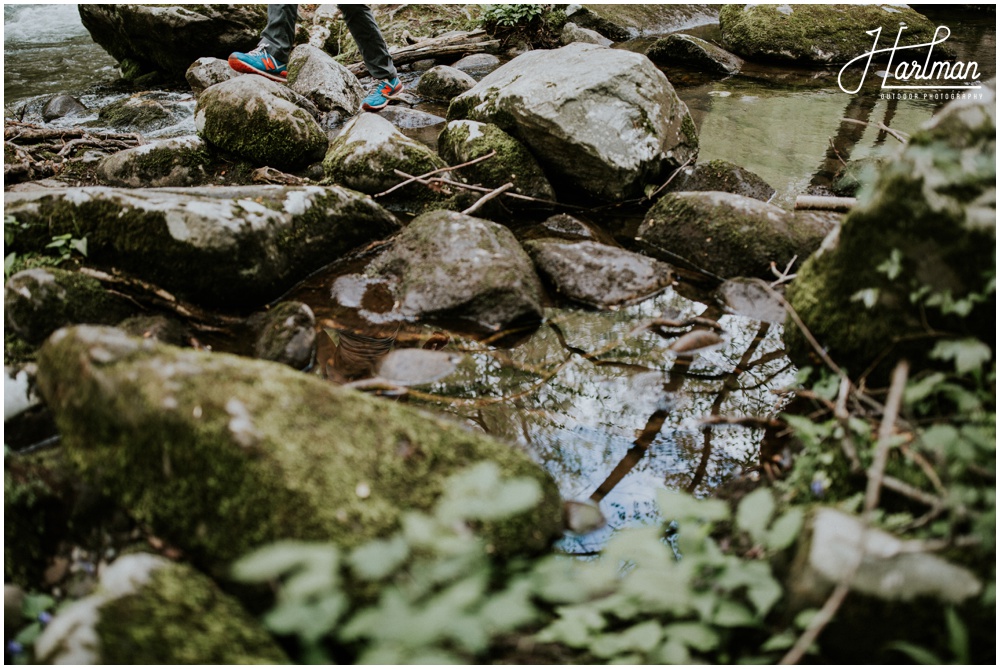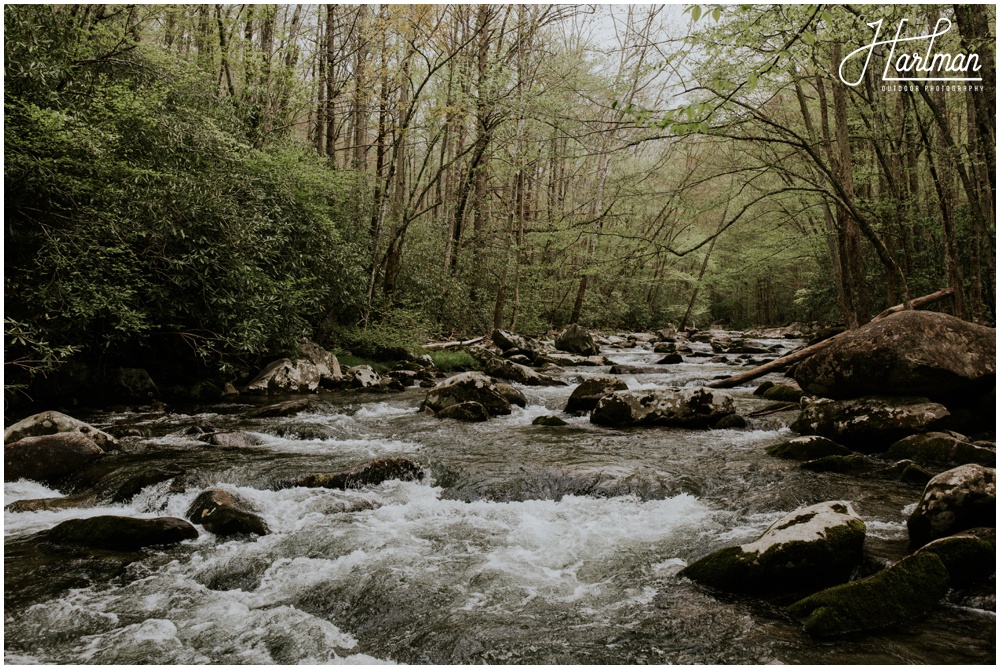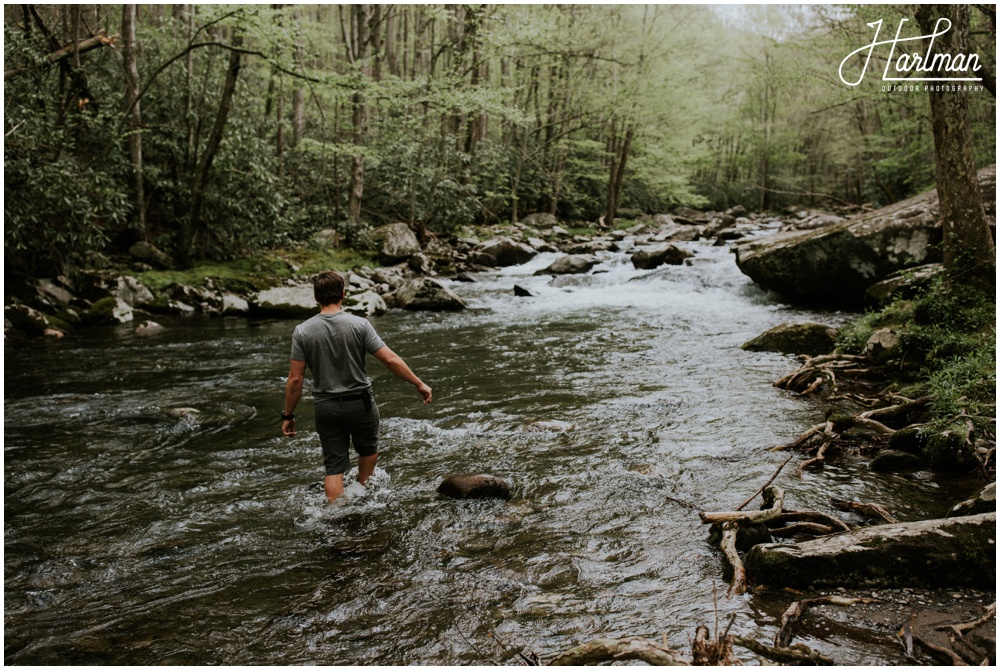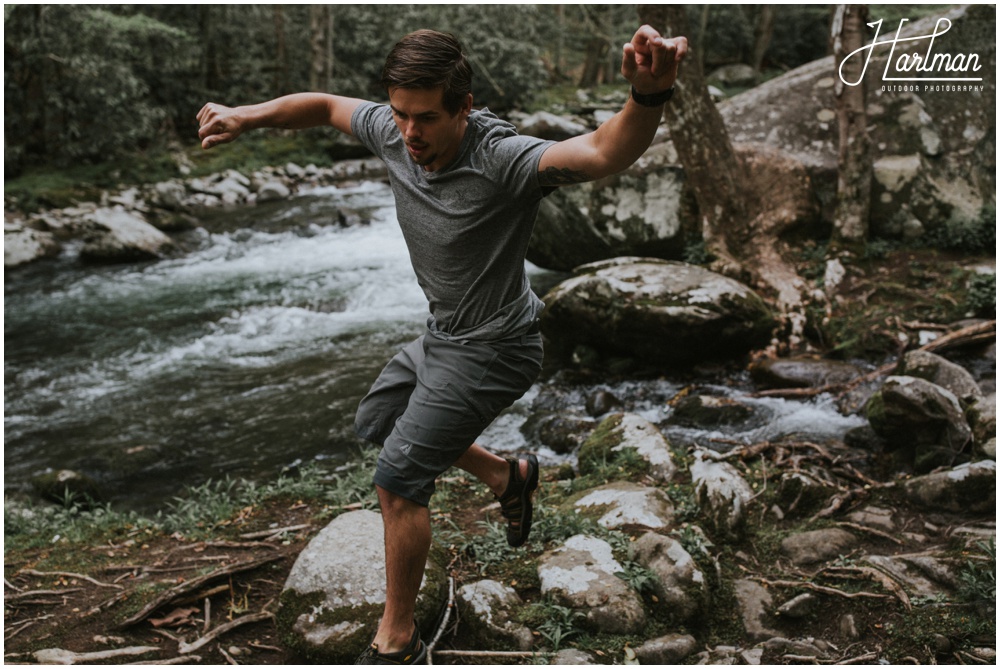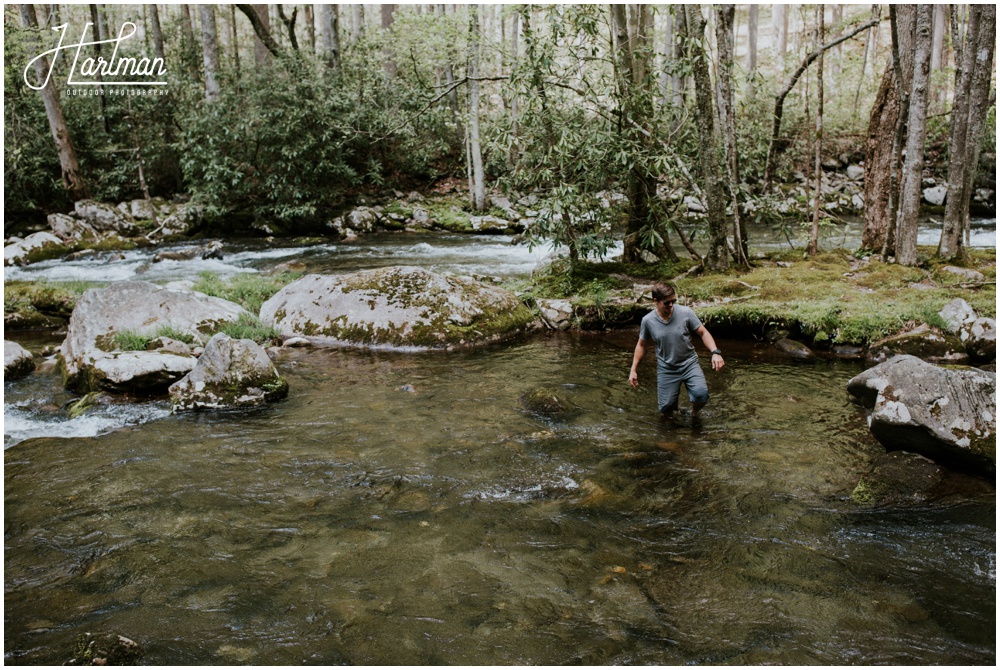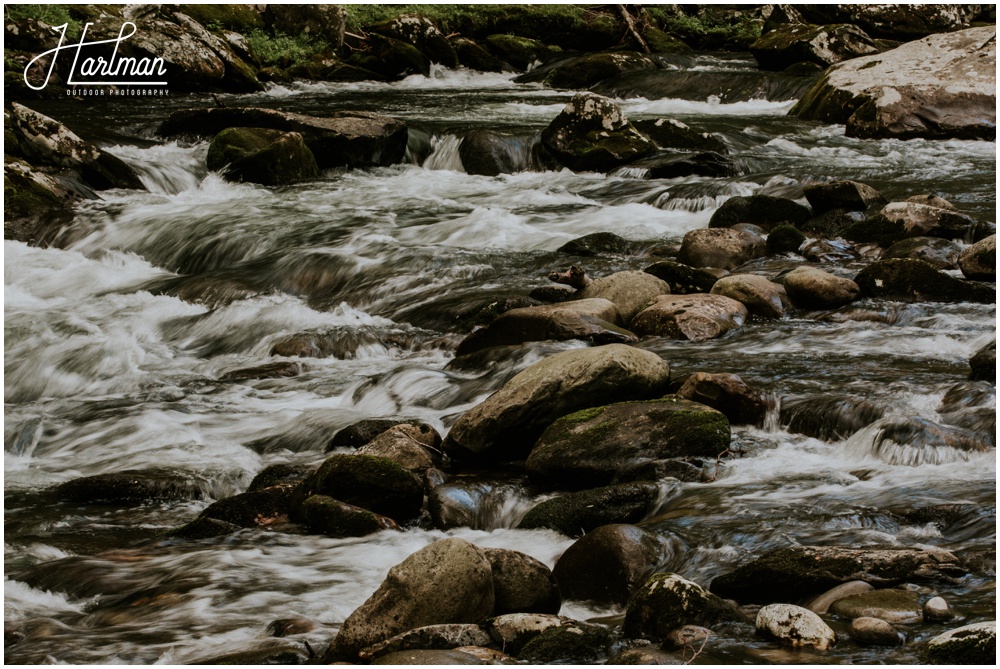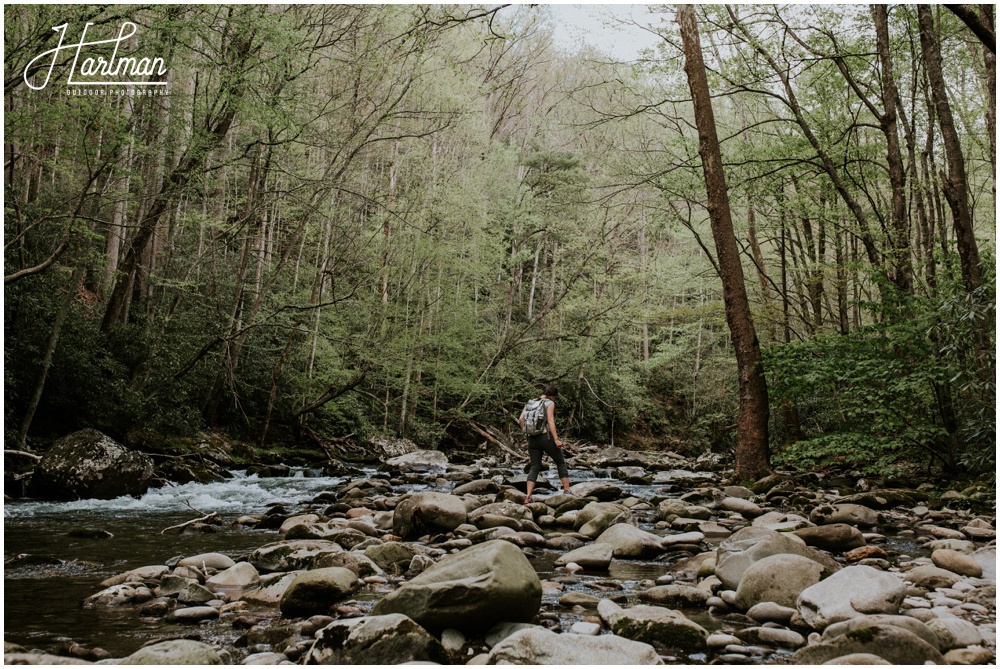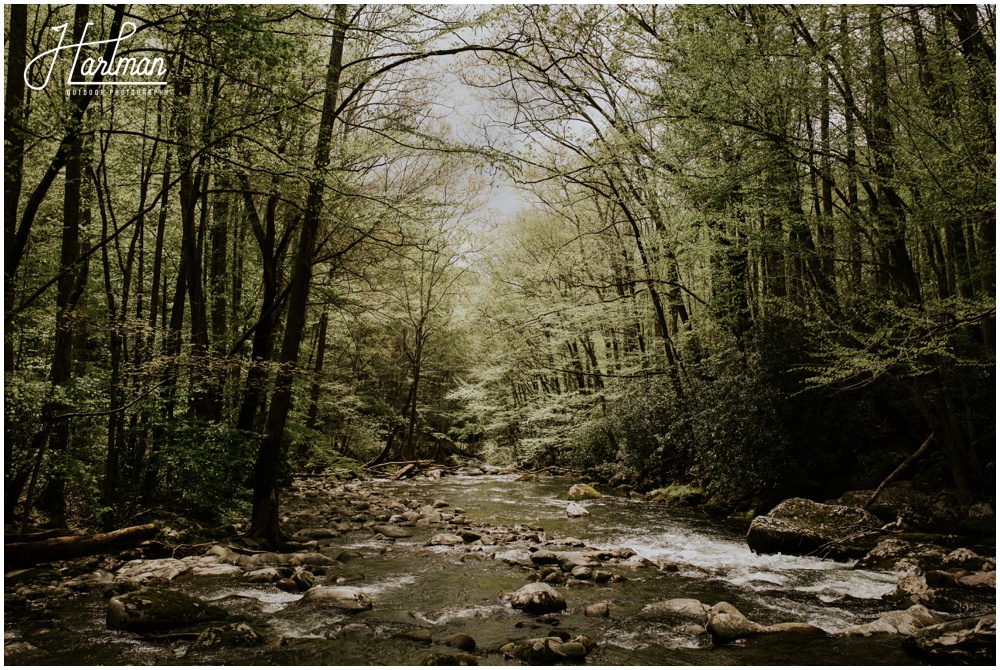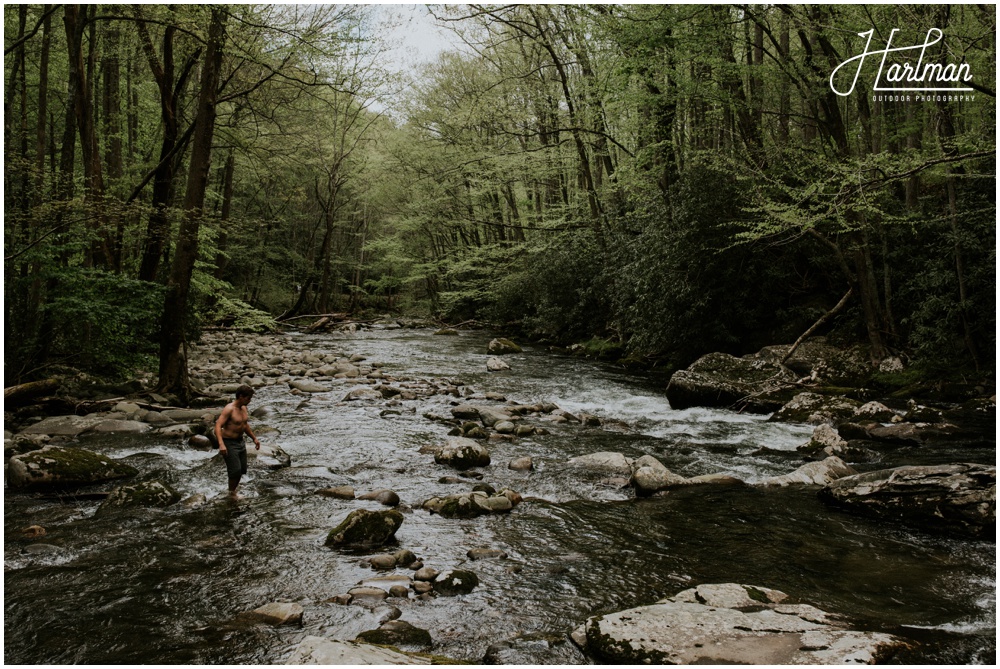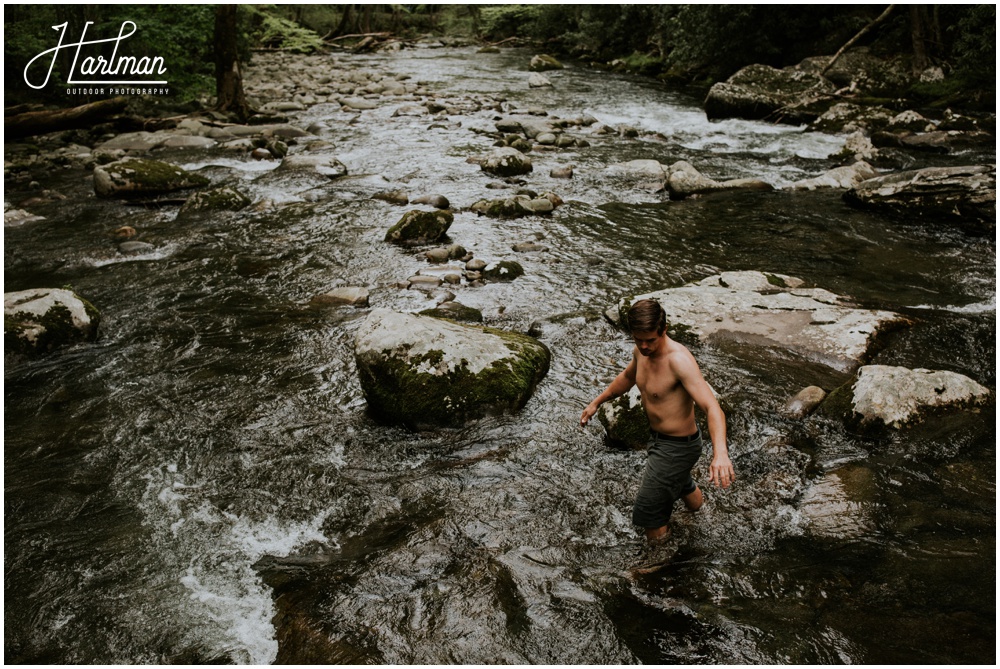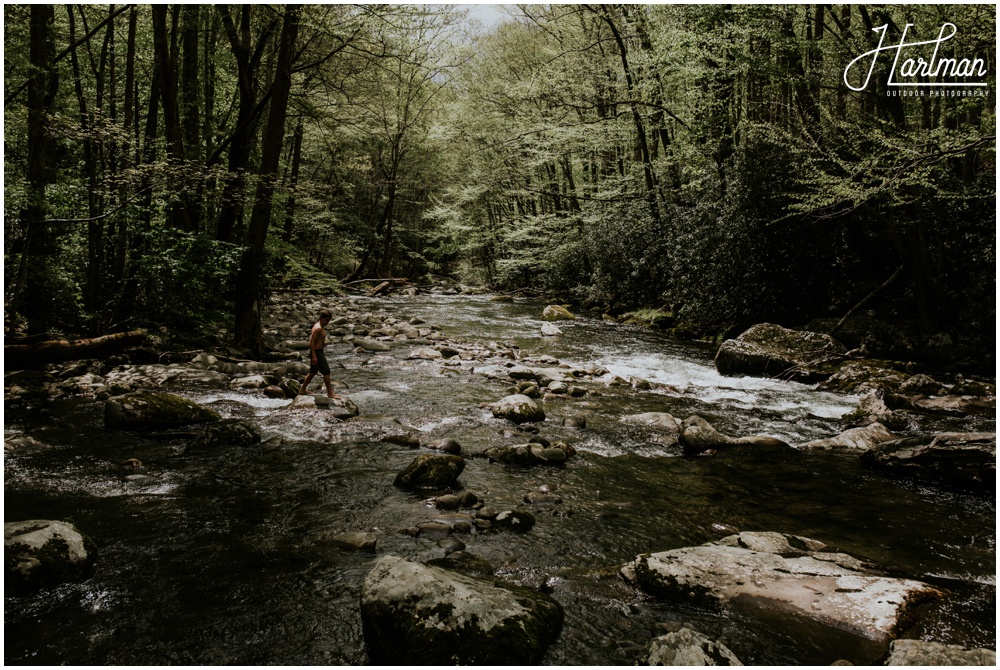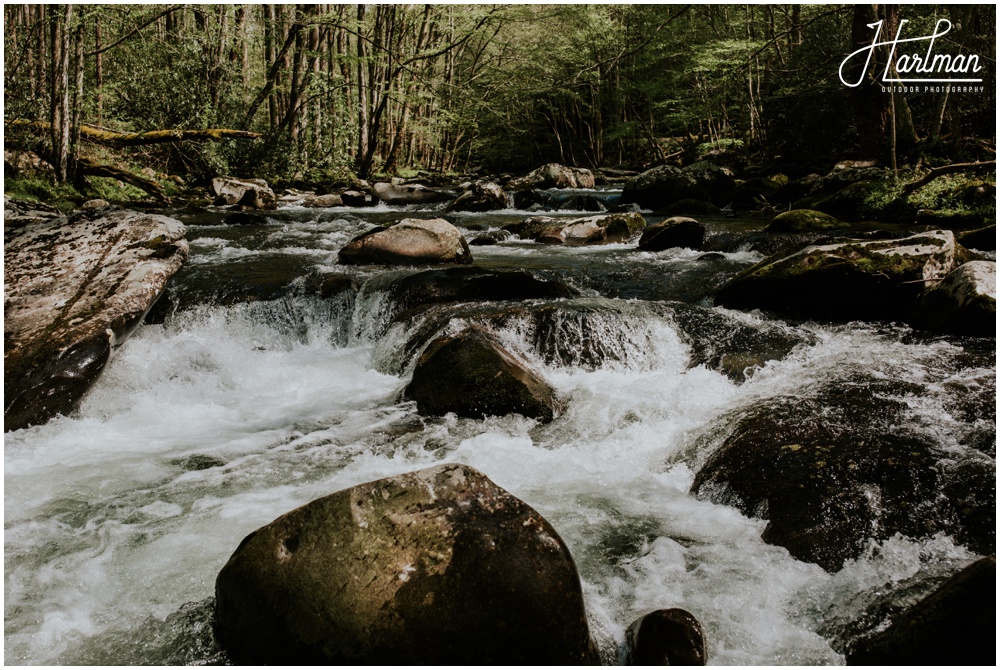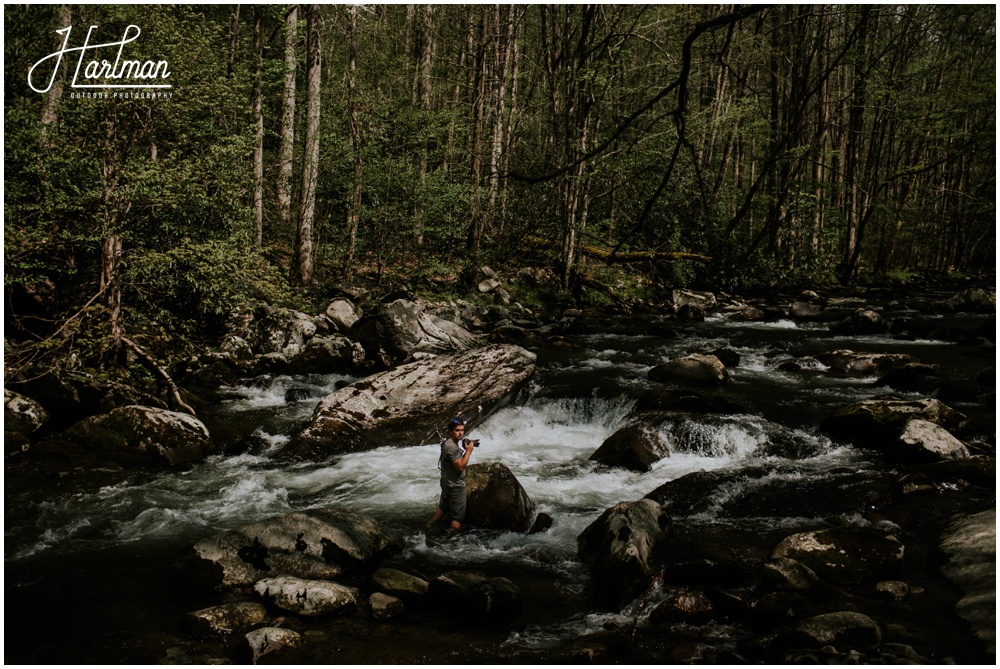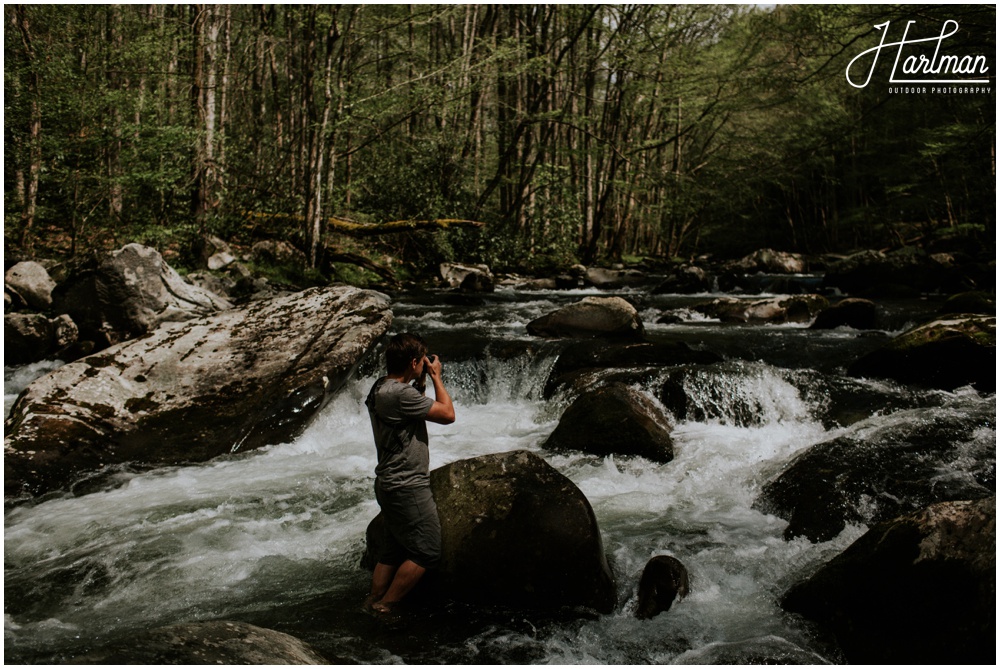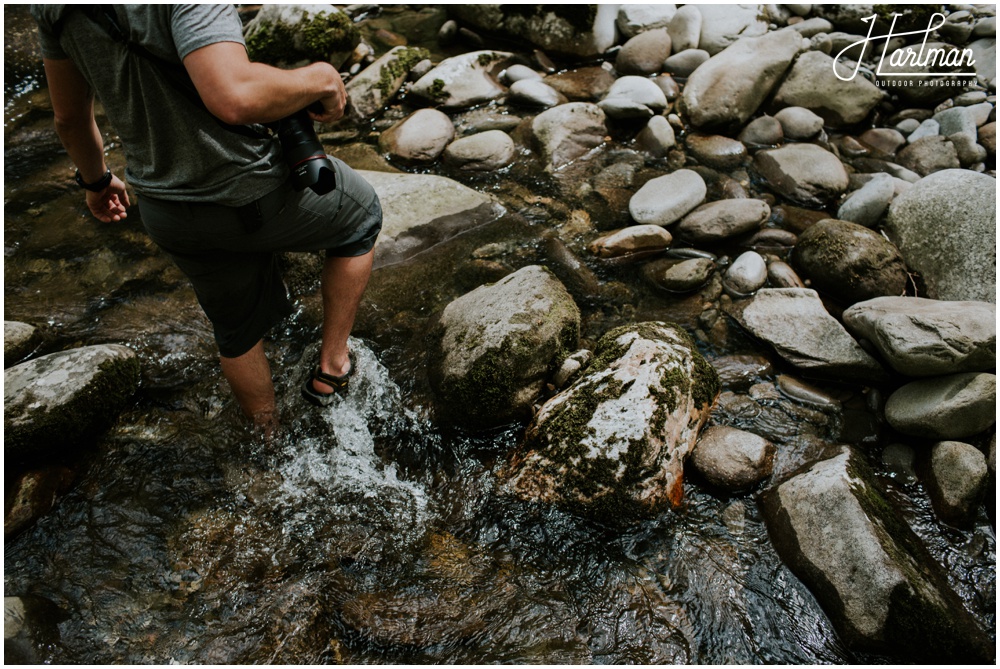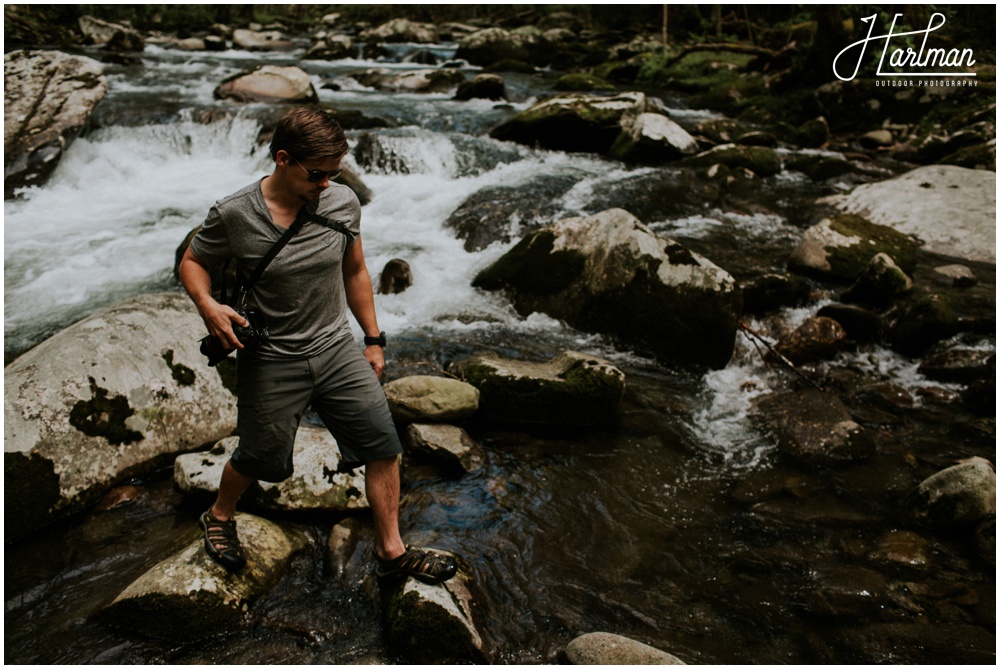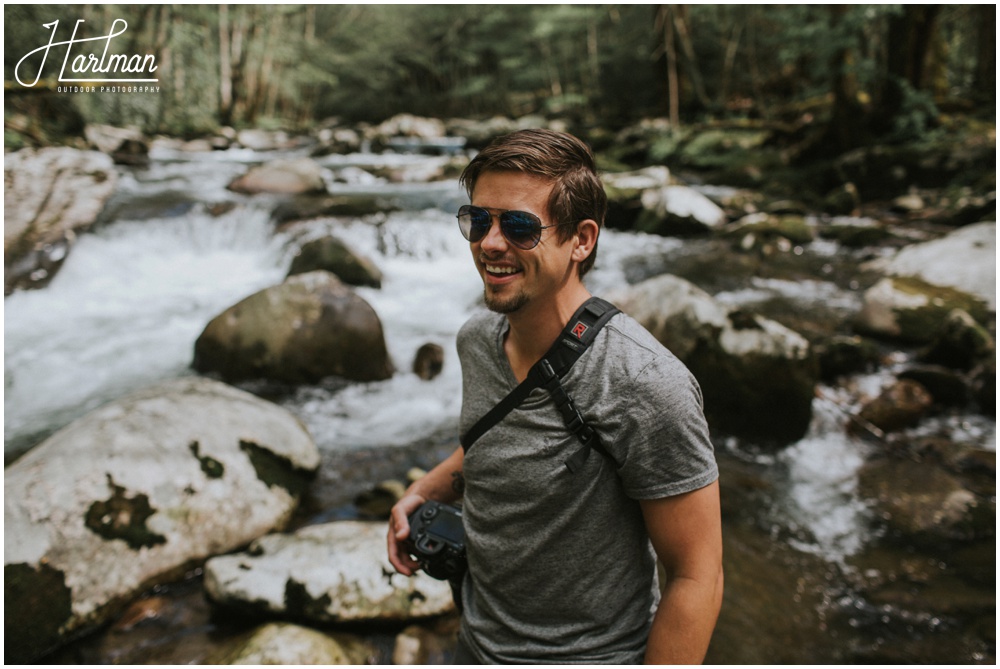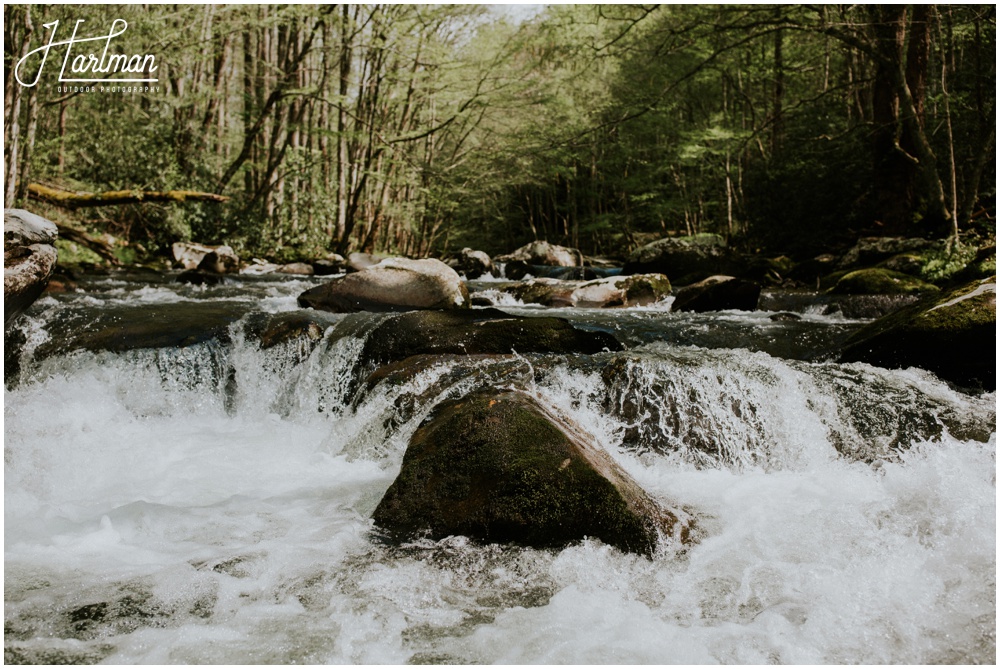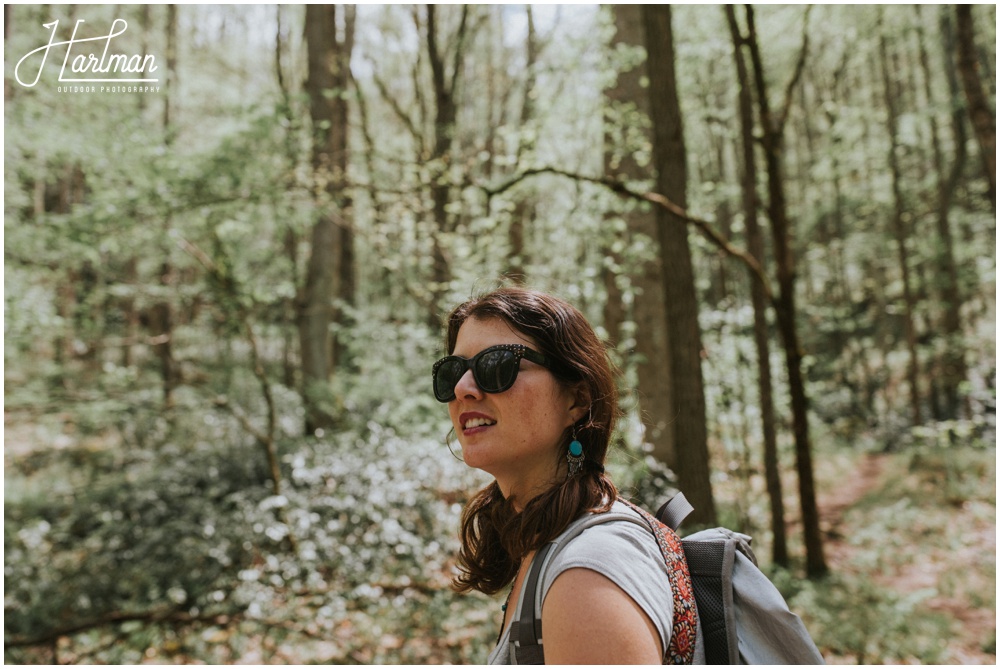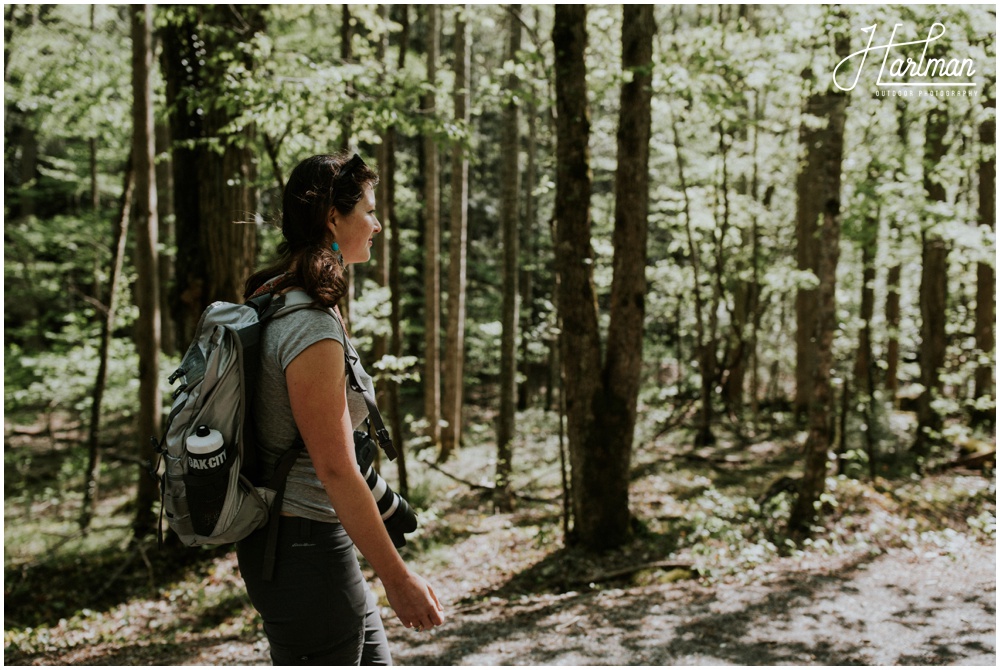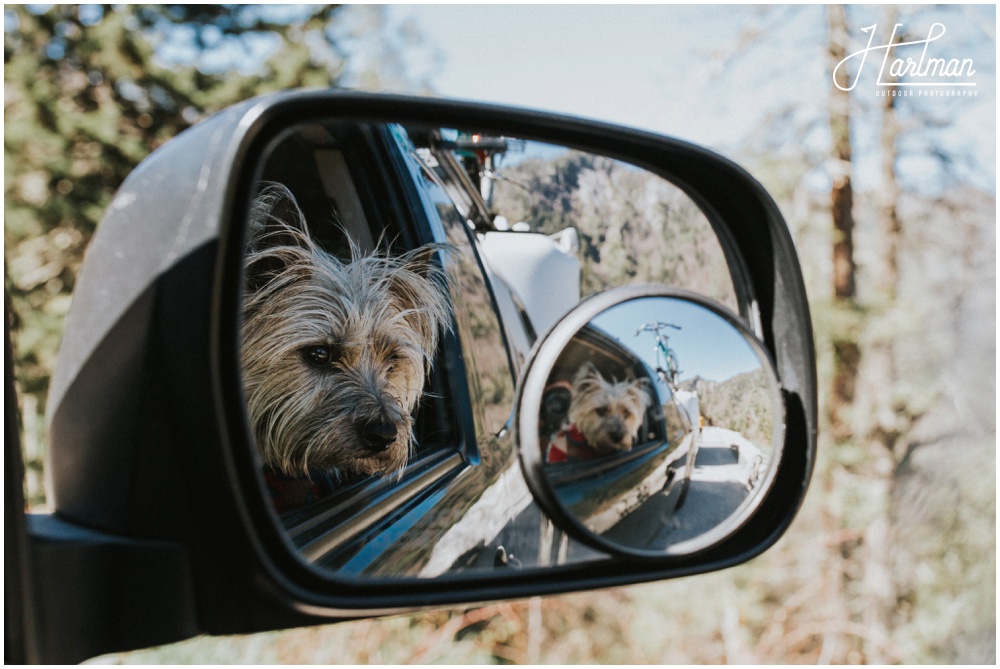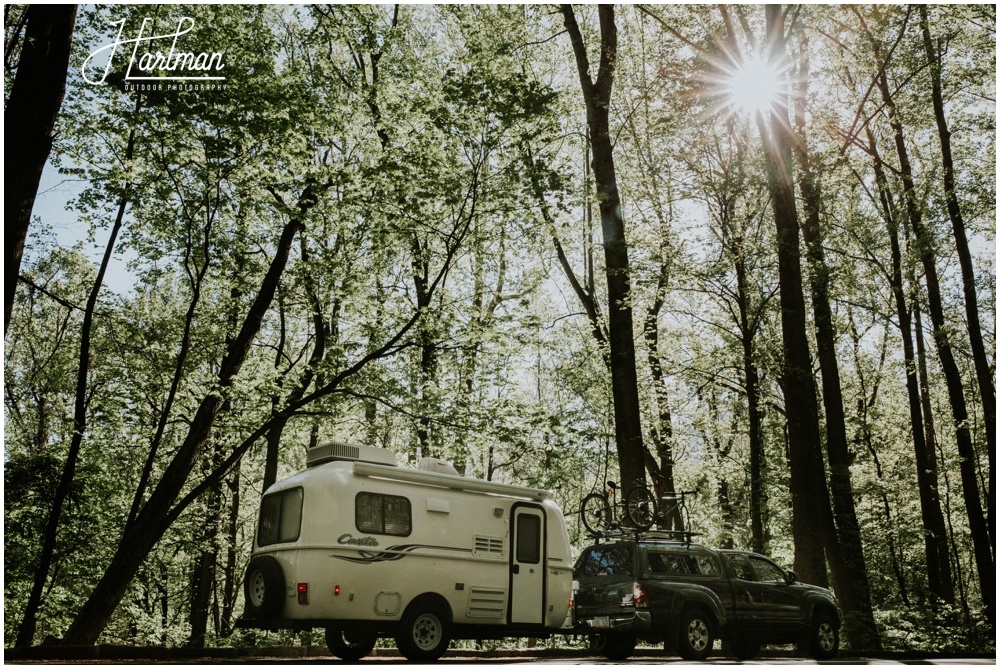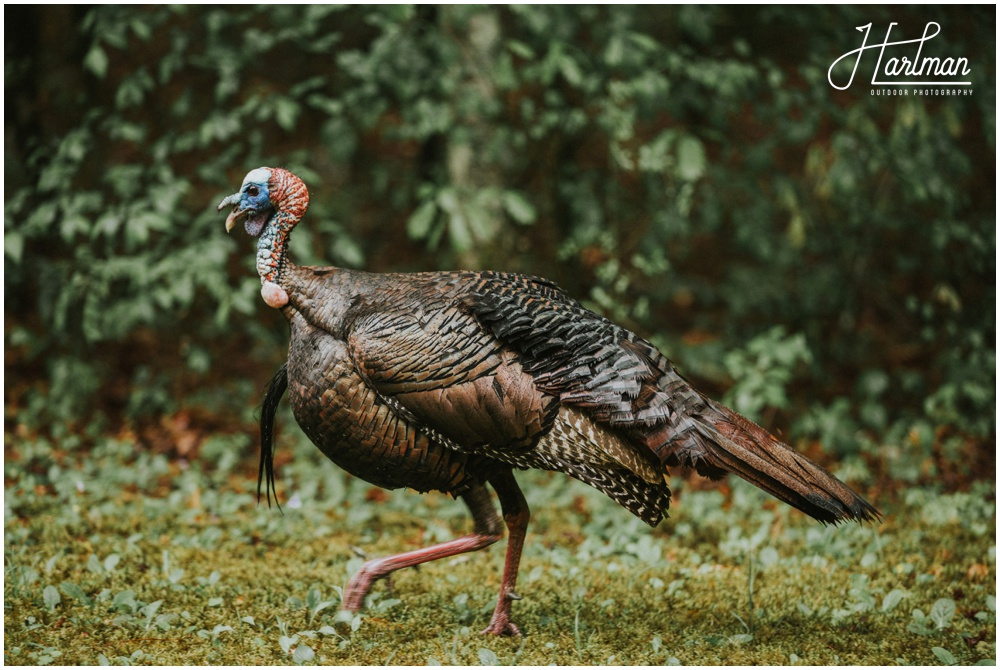 This Spring, we were lucky enough to be able to spend 4 nights camping in the Great Smoky Mountains National Park. We love the moss, the little wildflowers, and all the wildlife we get to see each time we visit. We ended up staying in the Smokies through the weekend, so we asked a ranger what her favorite less-popular hiking trail is in the Element area. She suggested the Little River Trail, which was located right up the road from our campsite, so we decided to check it out. (Side note- dogs are not allowed on the trails in the Great Smoky Mountain National Park, so we took Migo for a little walk around the campground first:).
Right across the street from the Little River trailhead is the Appalachian Club – an adorable log cabin event space. The day we walked by, there happened to be a wedding going on. Even though it was our Saturday off, we couldn't help but wish we could come out and photograph here. The Appalachian Club is surrounded by a cluster of eclectic abandoned cabins from back in the day. Most are not safe to enter, but a couple are. We checked 'em out and then headed onto the trail.
The Little River Trail is about 5 miles out and back. Like the name says, the whole trail runs along a small river, though there are social trails right on the riverbed that we followed. The water was still numbingly cold, but the rocks made good stepping stones. There were plenty of wildflowers along the way to admire as well. We hiked along, photographed the tiny waterfalls along the river, and then turned around. Can't wait to spend more time in the Smokies this spring. Shelley + Josh Hartman, NC/ TN Outdoor + Adventure Wedding Photographers