Tourists in Roswell | New Mexico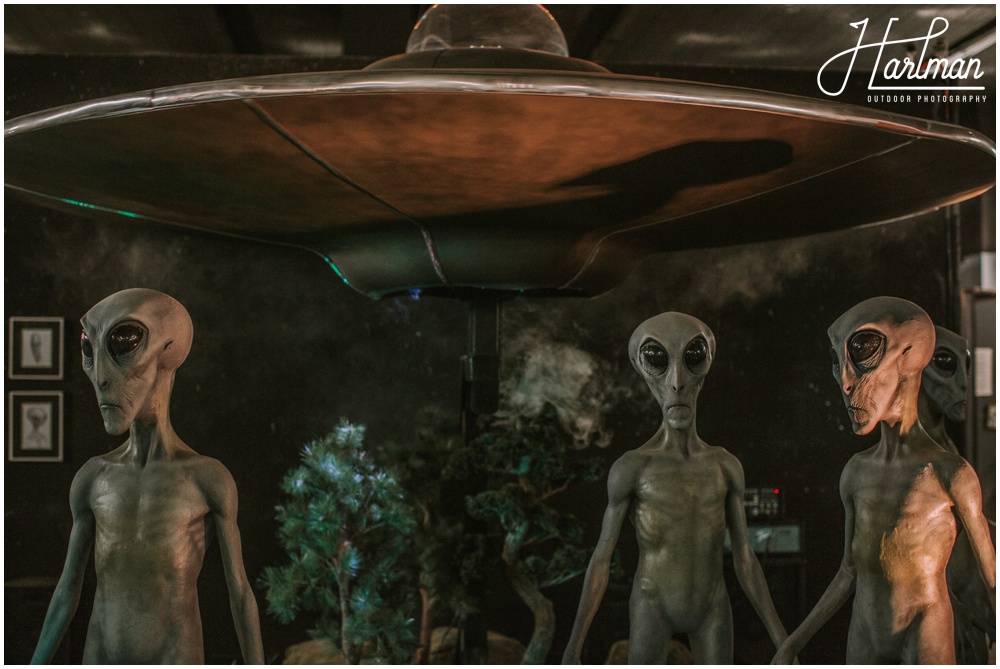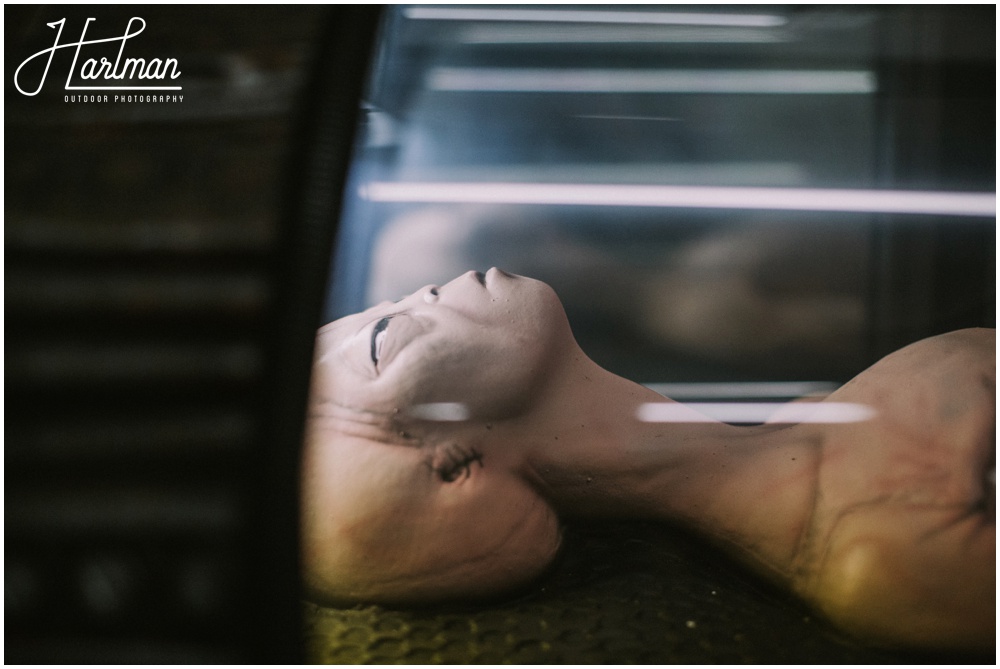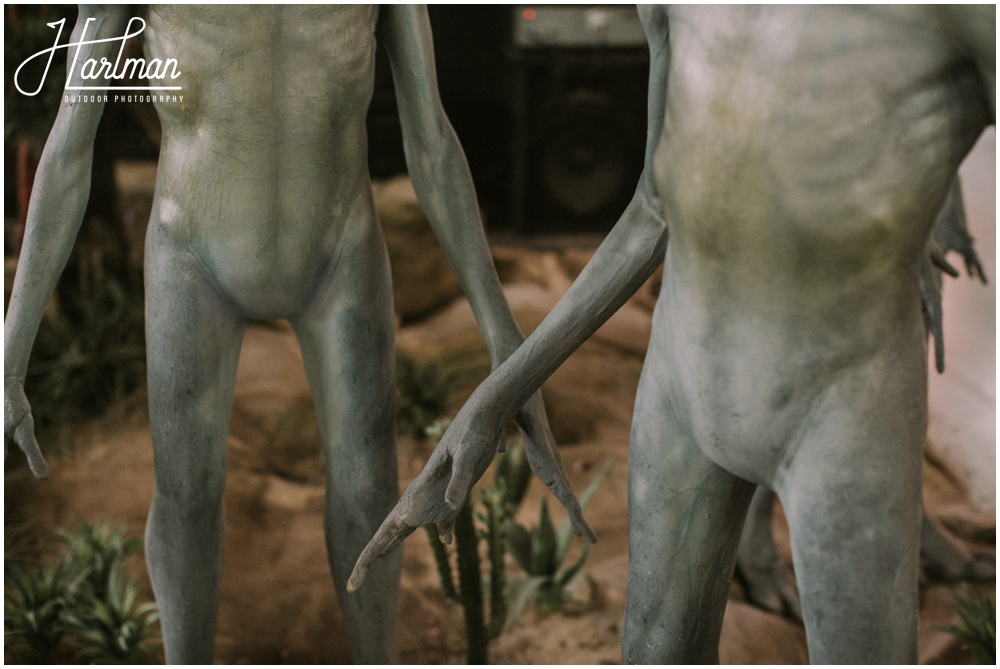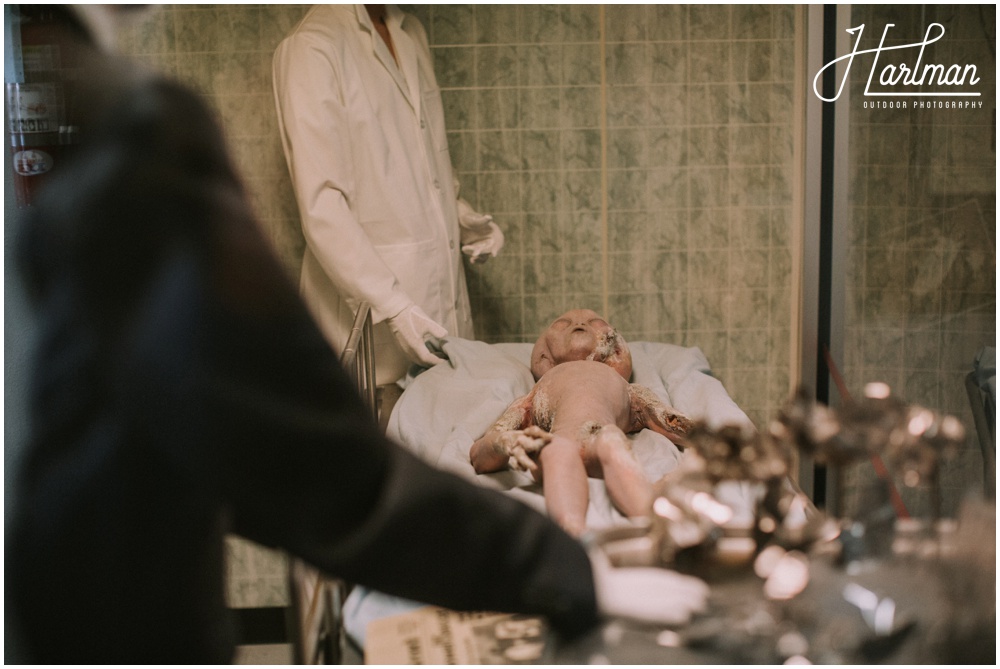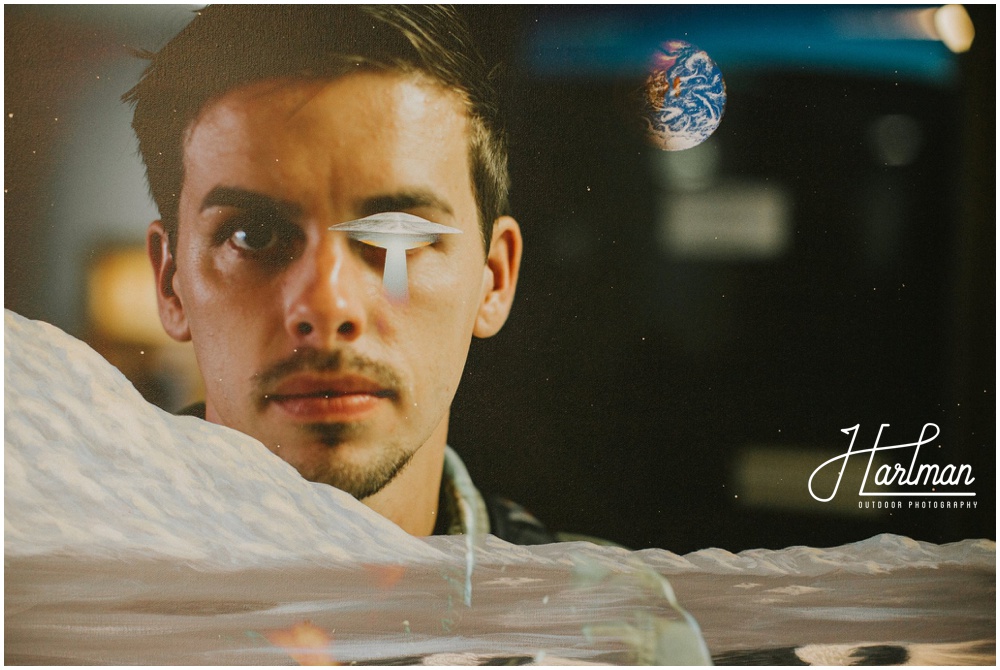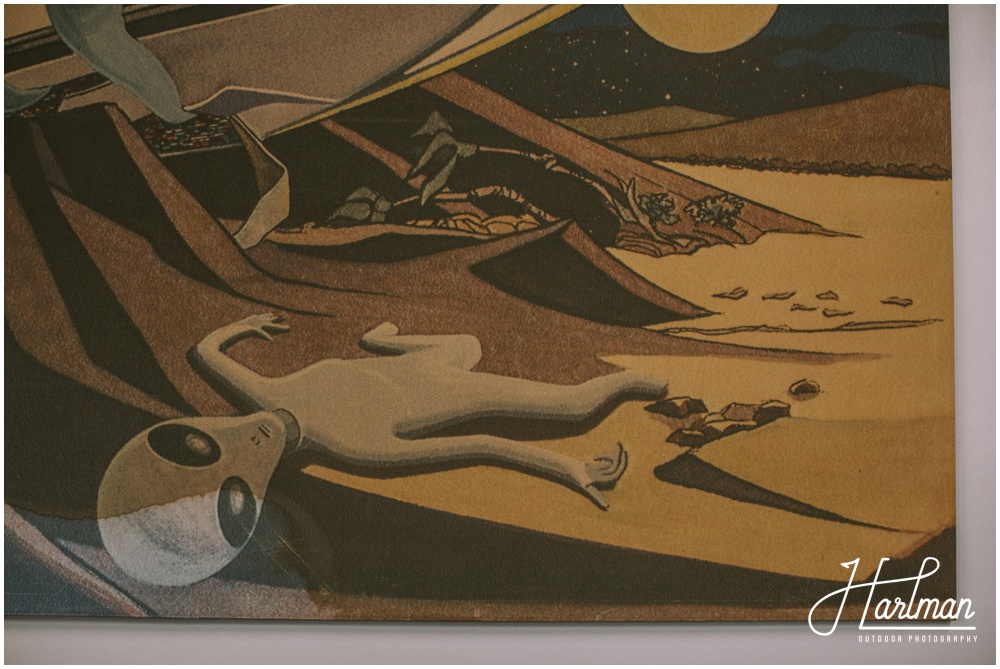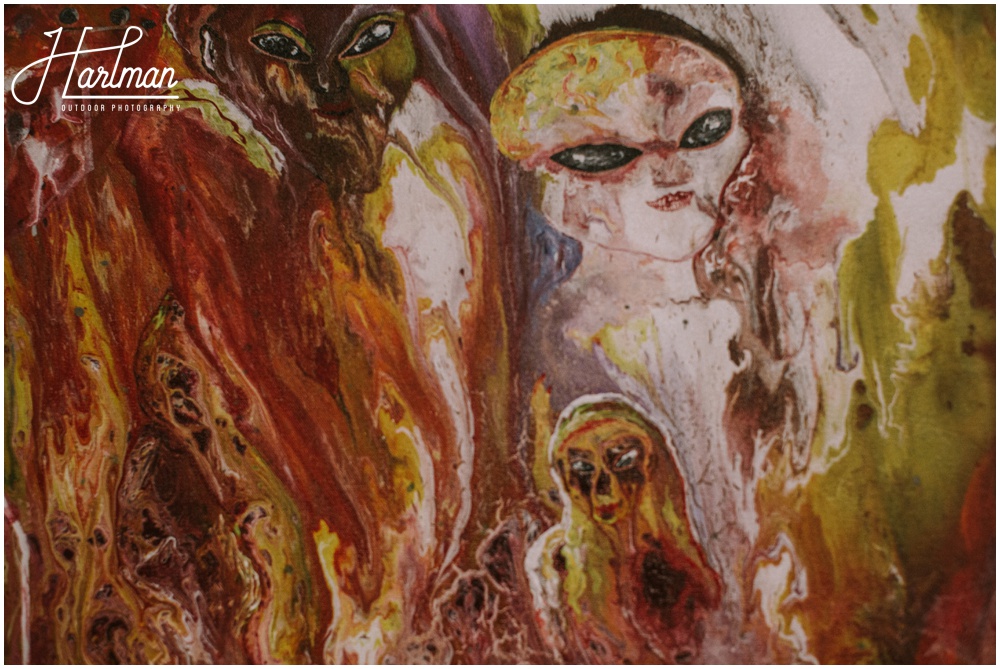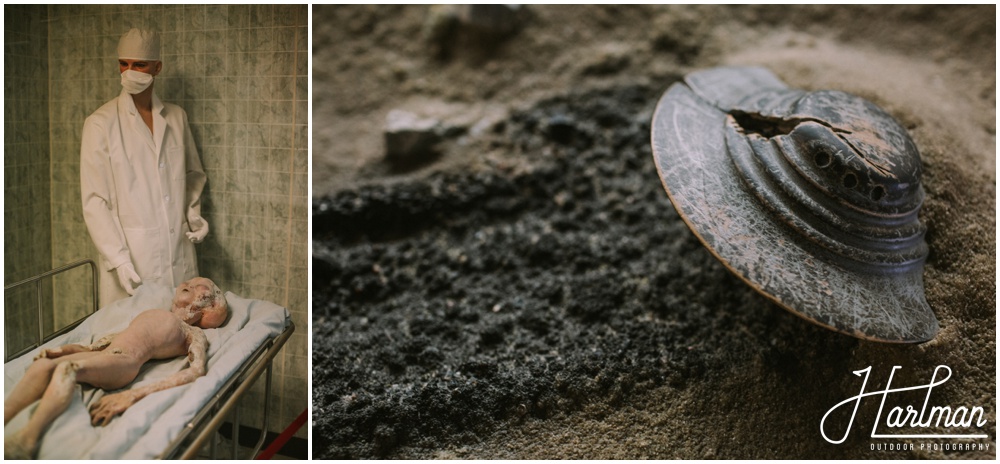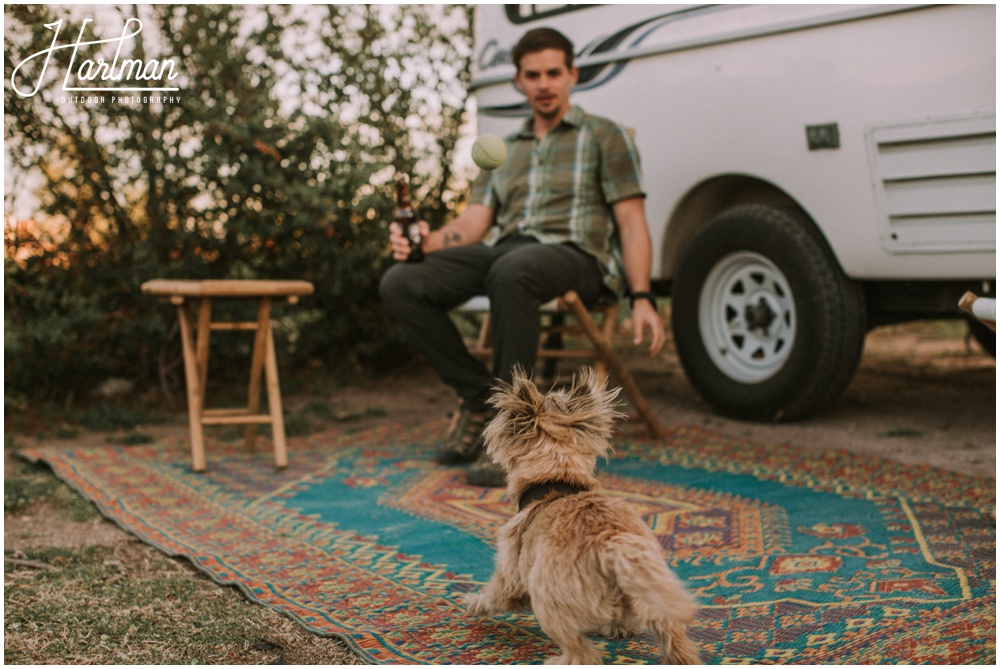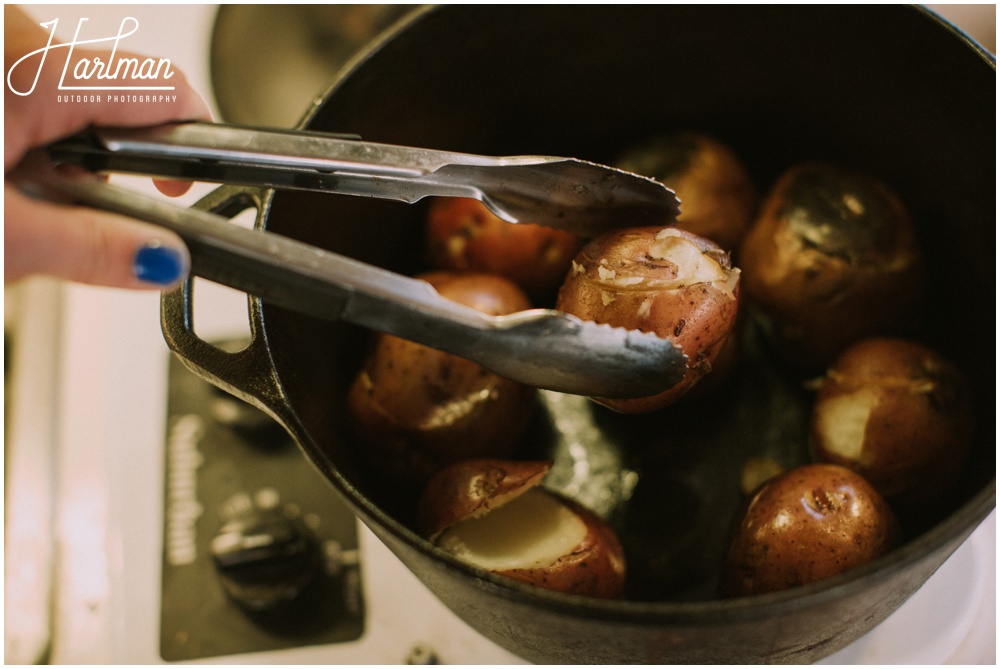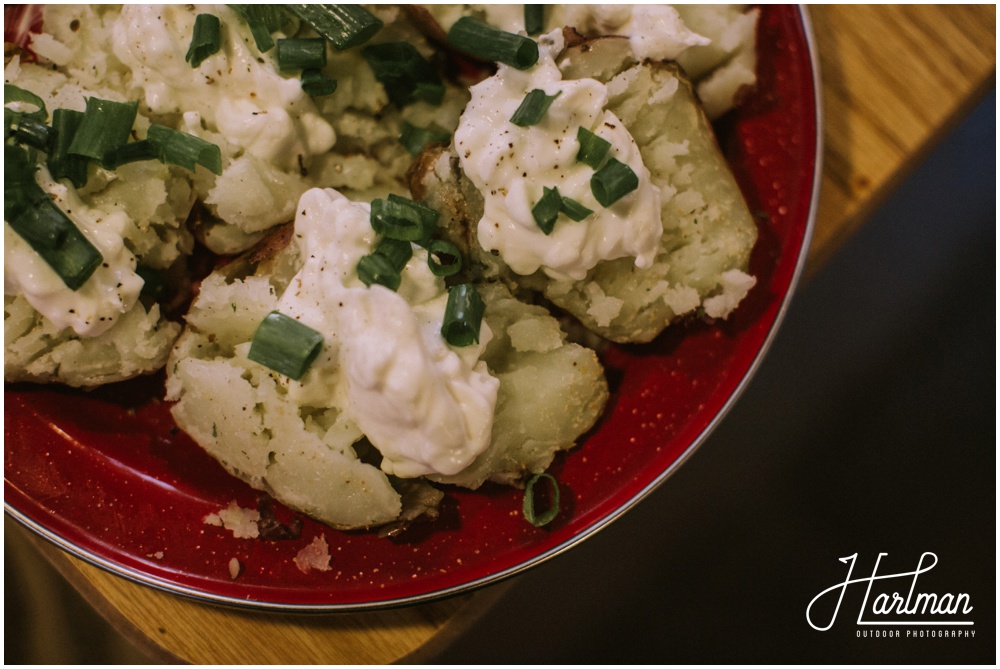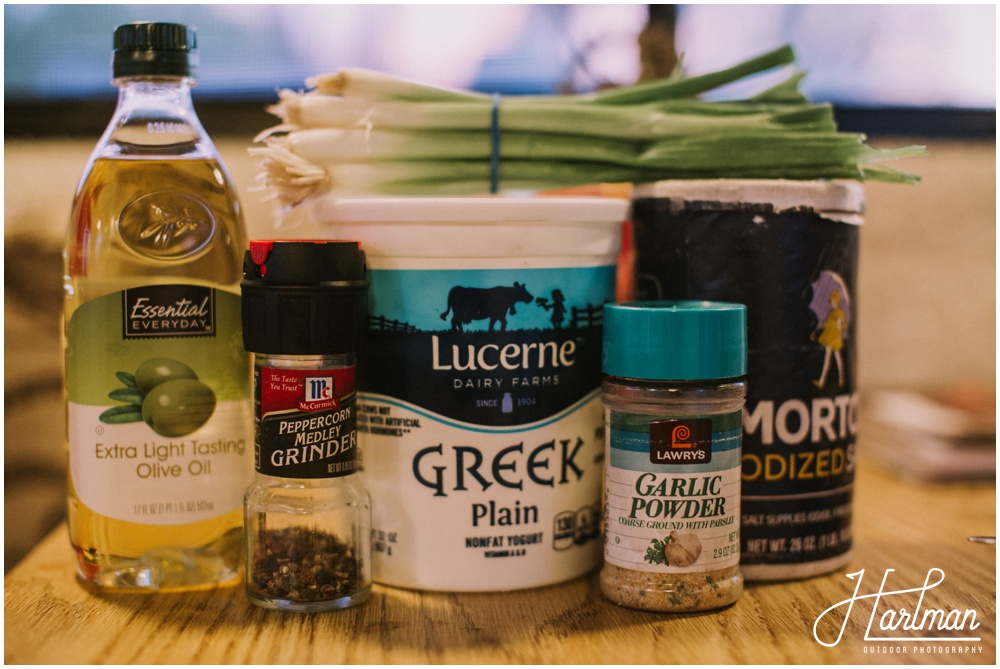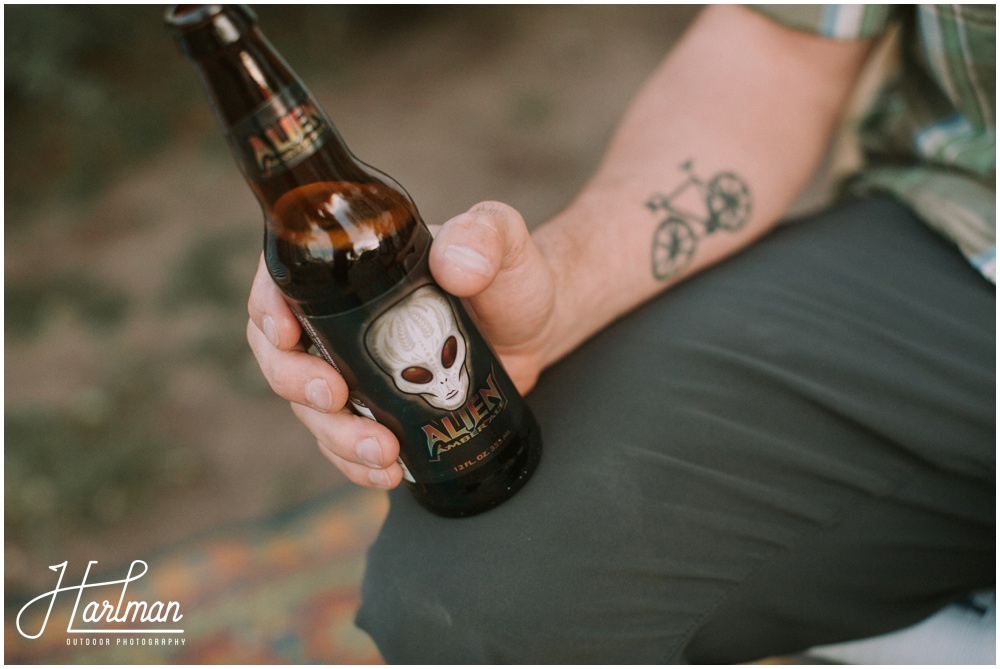 Like most of our trip, our drive through New Mexico was a planned spur of the moment and day-by-day. We knew we were driving through Albuquerque, so just out of curiousity, we looked up the distance to Roswell. It really wasn't far, so we said "What the heck, why not?". Roswell isn't the sort of place that I would come back to New Mexico for, but while we were there, it seemed like an interesting place to stop.
Roswell is a super small town. And yes- they have totally maximized the UFO thing. Even McDonalds made their play area in the shape of a giant flying saucer. The stores have alien related names and there are a couple quirky murals in town. Otherwise, though, it was not as funky as we had hoped. I'm sorry to say that is was all just kinda hoakey.
Being an extremely tiny town in the middle of nowhere, there is almost nothing to do except go to the UFO museum. The museum was pretty entertaining (and it was dog friendly! Wish we knew that on our way in). They had some interesting artwork and sculptures. The museum also had walls and walls and walls of documents about the Roswell Incident. It was a lot to read. I was hoping to leave the museum completely convinced that aliens landed in Roswell and the US Government conspired to cover it up. However, against all my mystic desires, both of us left feeling completely opposite. The writing on the wall just doesn't add up.
Oh well. It was fun drinking Alien Amber Ale (which was actually really good!) and seeing the funky artwork. Later that night I cooked up some alien brains (i.e. baked potatoes) in our cast iron dutch oven. Now we can say we've been to Roswell.
Thanks for reading! Shelley and Josh