Nicole + Michael | Linville Gorge Mountaintop Engagement Session, Boone, NC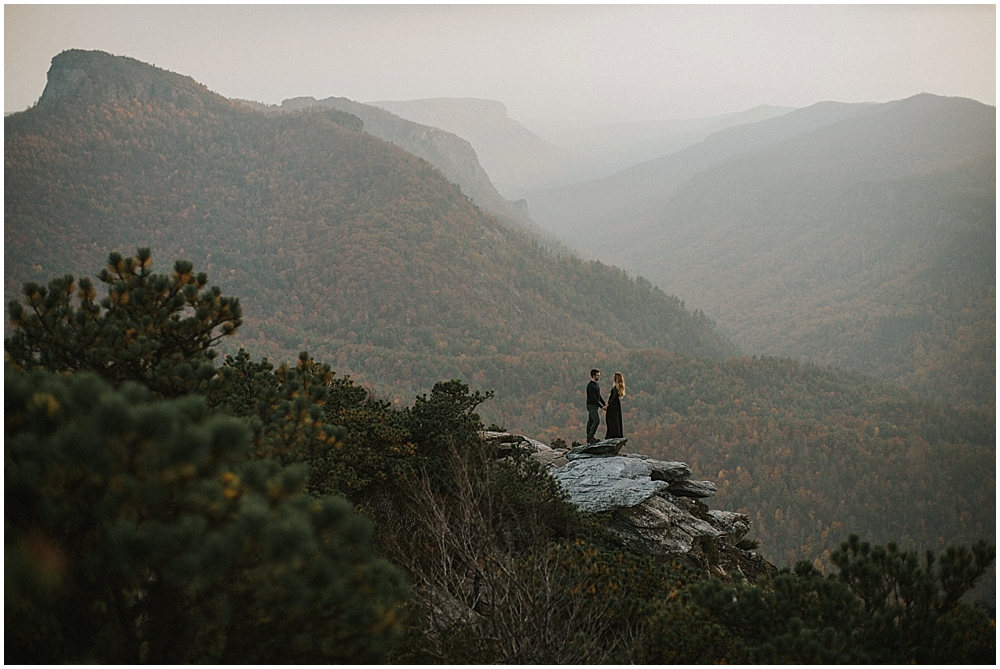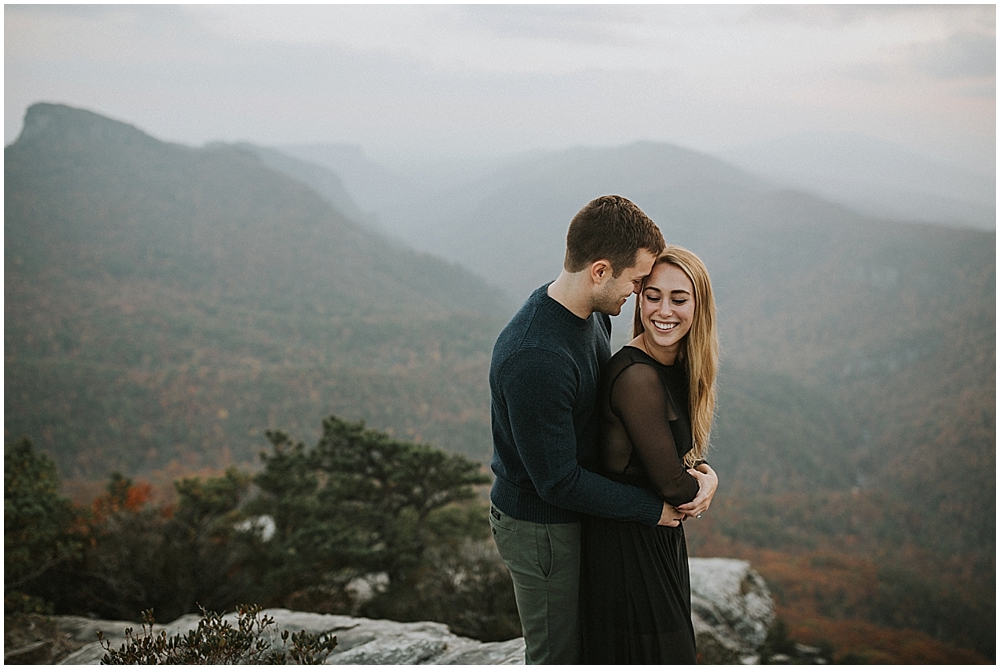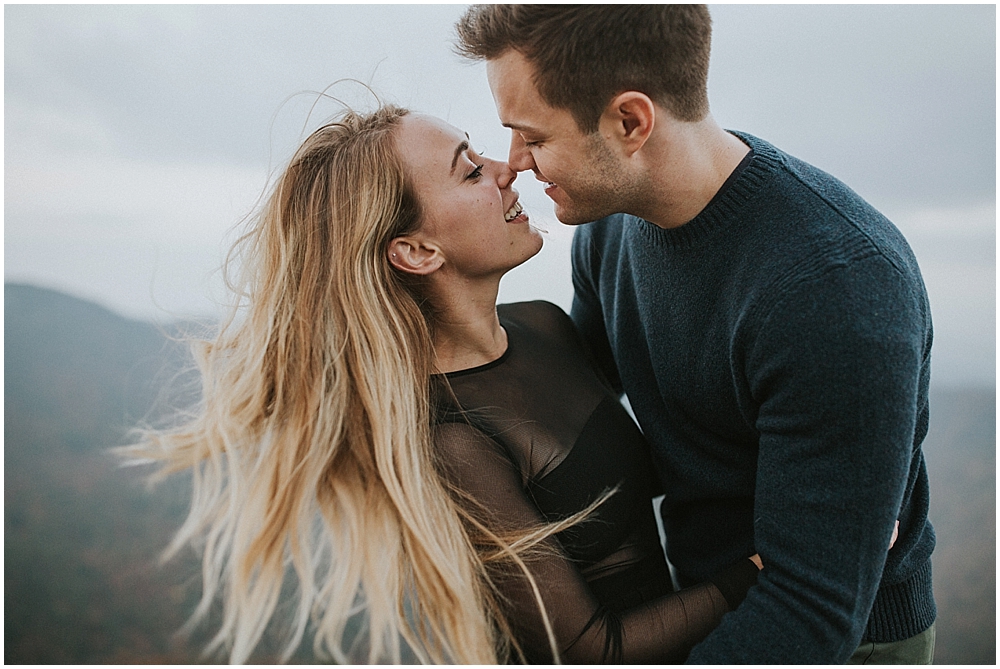 We had the absolute BEST time with Nicole and Michael out in the mountains earlier this month. Nicole and Michael drove all the way out here from Virginia Beach this fall to enjoy some time in the mountains with us. While thinking of places to take these two, I knew I wanted a place that was beautiful, epic, and unique. I wanted to make sure this trip was extra memorable with all that driving that they were doing!
This Spring I had done a new hike out in the Linville Gorge by myself while Josh caught up on editing. I drove along a dirt road through Pisgah Forest thinking for sure that I was going the wrong way. Then- I happily found the trail head, walked up the mountain, and just could not believe my eyes. The views from the top of this mountain trail were just breathtaking. Blue Ridge Mountains surround you three hundred and sixty degrees. Views straight down through the Linville Gorge and across to Table Rock. Add in the beatiful laurels and rocky cliffs. This beautiful spot really stuck with me. So when I had to think of my favorite and most epic spot for Nicole and Michael's session… this was it!
The hike up the mountain was a little longer than I had remembered, but Nicole and Michael were total troopers. We drank champagne, talked about our love of food trucks, and just hiked along enjoying the amazing views. These two are just so beautiful and happy that they made our jobs way too easy. I am really so in love with Nicole's long blonde hair. We stayed up on that mountaintop photographing all the way through the pink sunset. We got so wrapped up in that blue hour light that by the time we started heading back down the trail it was dark! Thankfully, my cellphone lit the way for us and we made it safely back down to the car. These little memories just add to the reason why we love calling our engagements Adventure Sessions. :) Thank you so much for meeting up with us in the mountains and making us laugh all the while. We really cannot WAIT until the big day next fall!!!