Diana + Michael | Day After Session in Jökulsárlón and Svartifoss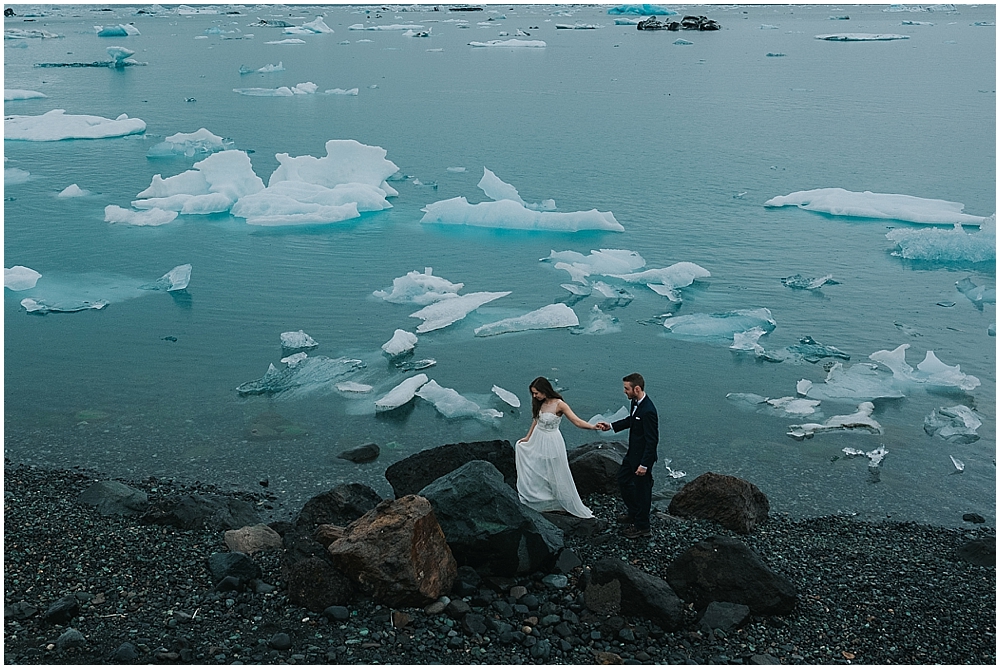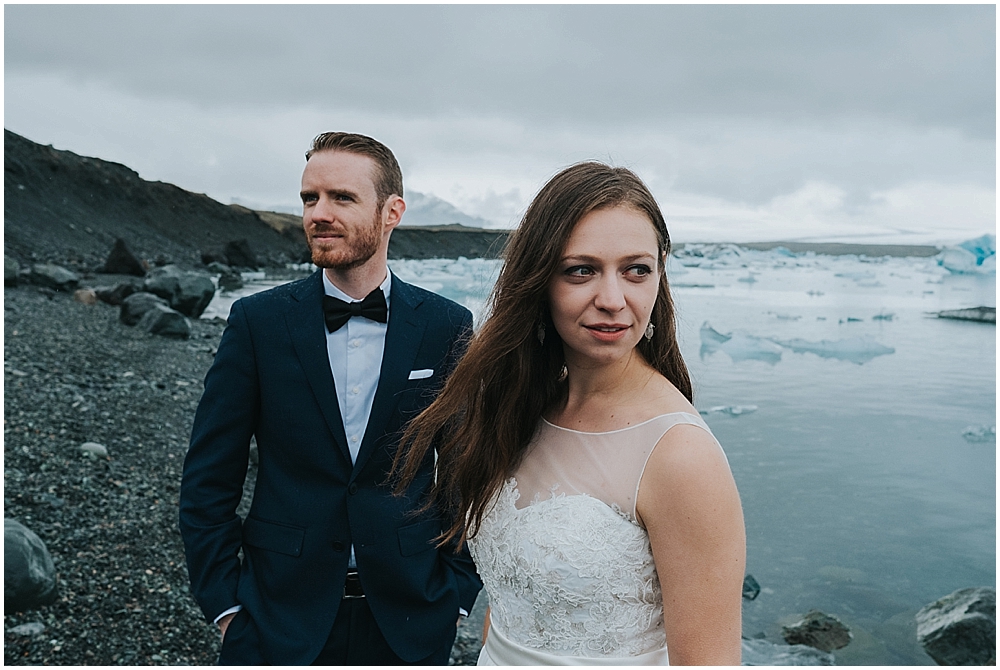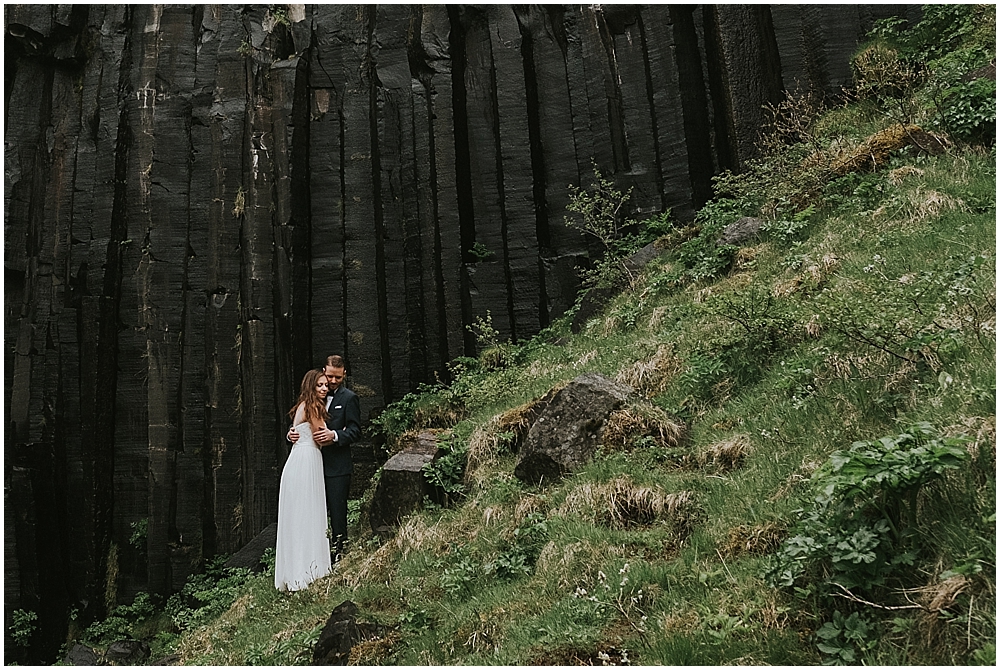 Diana and Michael met up with me in Iceland for a Day After session while on their honeymoon. They kept up with me on Instagram and saw I would be there for an elopement, and it was lucky that our schedules worked out perfectly. For their session, we met up early in the morning at Skaftafell National Park to hike up to Svartifoss. Morning sessions during the Iceland high season work really well for 1. light and 2. avoiding the tourist crowds. We actually hit the trail early enough that we only saw a couple other people at the waterfall.
Svartifoss is a beautiful waterfall that falls over black basalt rock columns. Geometric rocks lay beneath the falls and all around it, and there is a beautiful bright green grassy hill that slopes into it. I was so happy to be able to hike around this spot with these two!
We didn't spend too long at Skaftafell before we had to head back down the trail to our cars to drive to the Glacier Lagoon at Jökulsárlón. If I had to pick a favorite spot in Iceland, which would not be easy, this would probably be it. That water is such a beautiful blue, and the floating icebergs make me think of chocolate peppermint with their silt stripes. It was chilly and drizzly outside, so we all blasted the heat in our cars as long as we could before heading out. I was bundled up in all my winter wear, but I lent Diana my wool scarf to keep her shoulders warm. Diana and Michael make it look like this was an easy breezy session, but really it was pretty cold.
I took Diana and Michael to a pull off I had been to before, away from the crowds and tourists at Jokulsarlon. Michael skipped some black pebbles over the blue water, and we checked out a mini iceberg that had washed ashore. The air was chilly and damp, so we kept things quick here, but I love the images we were able to get. Afterwards, my sister and I hopped into our car to continue our tour of Iceland along the Ring Road, and Diana and Michael headed back towards Reykjavik for their next honeymoon destination in Norway.
Thank you so much for meeting up with me in this beautiful country guys! So very happy for you two!!!
Shelley Hartman, Iceland wedding and elopement photographer