Camping in the Humboldt Redwoods | California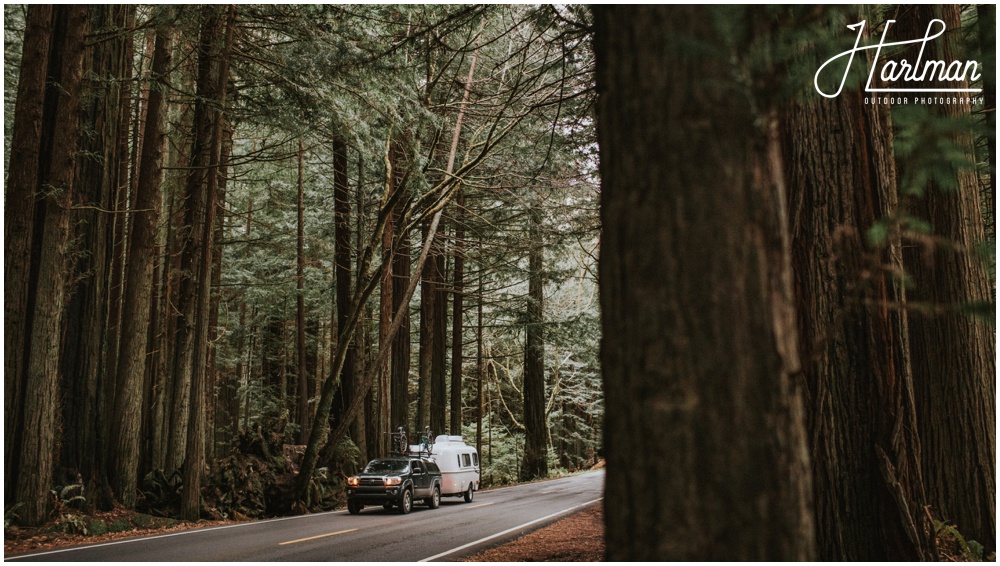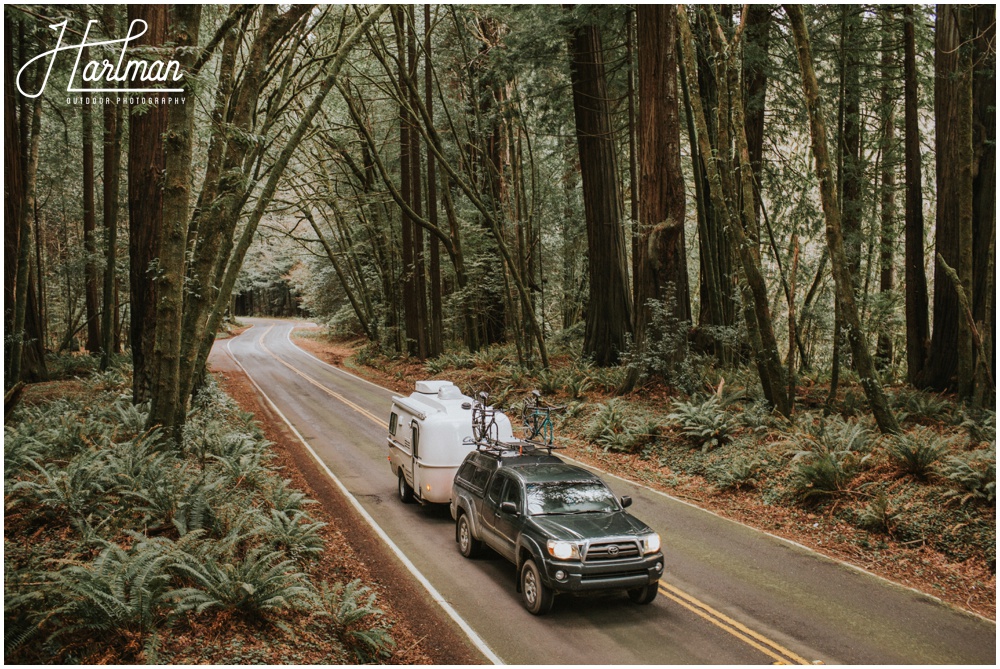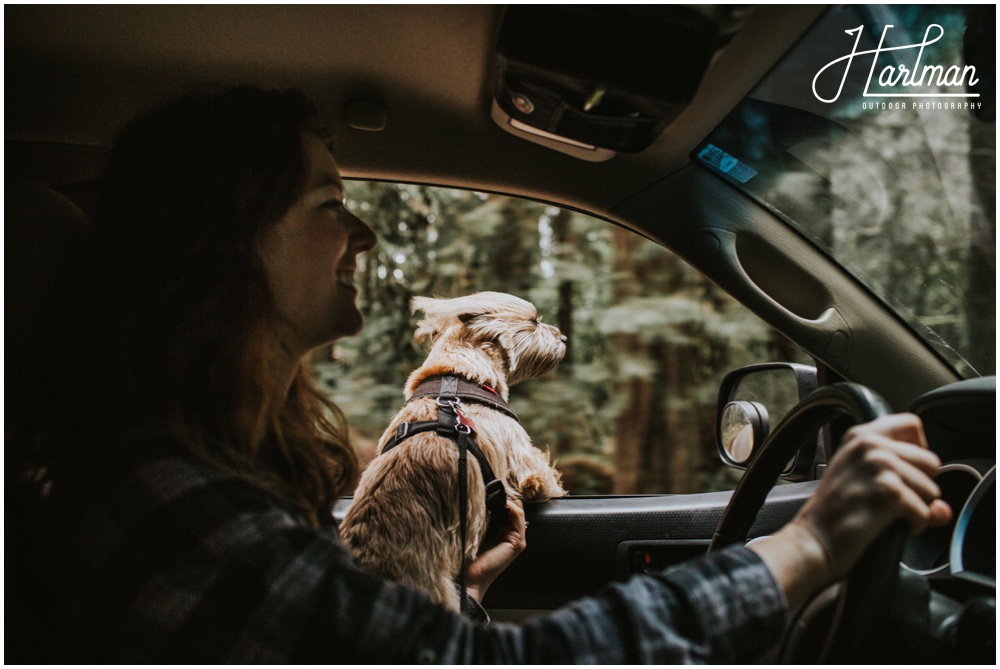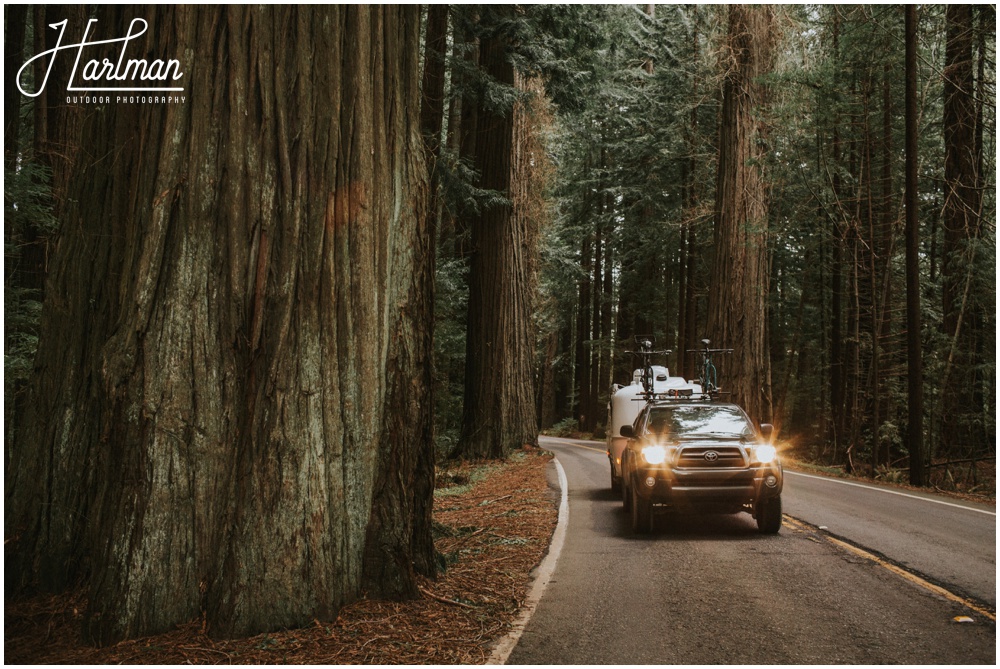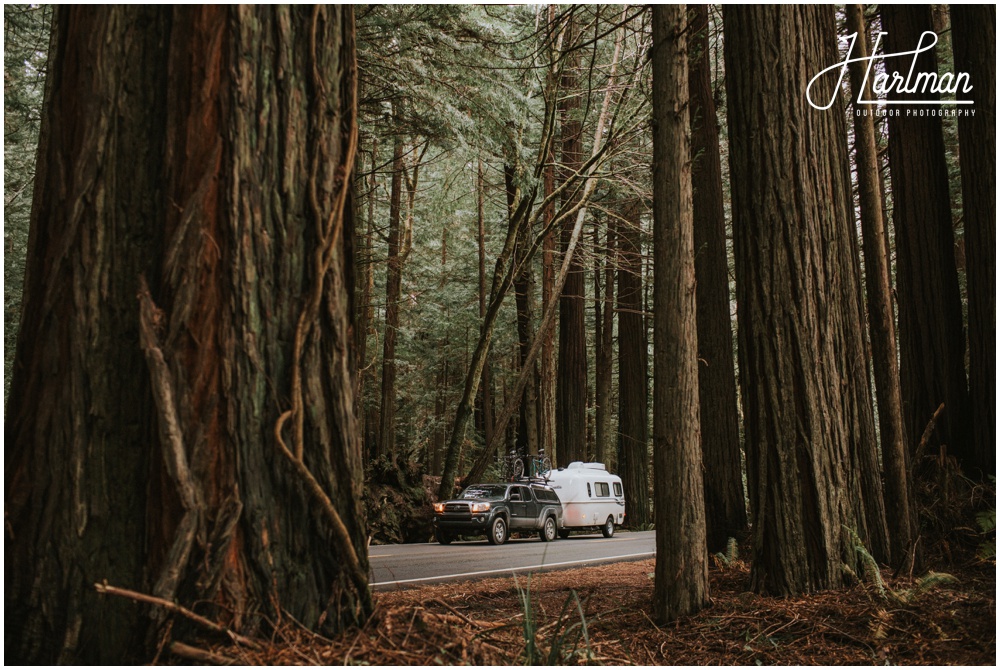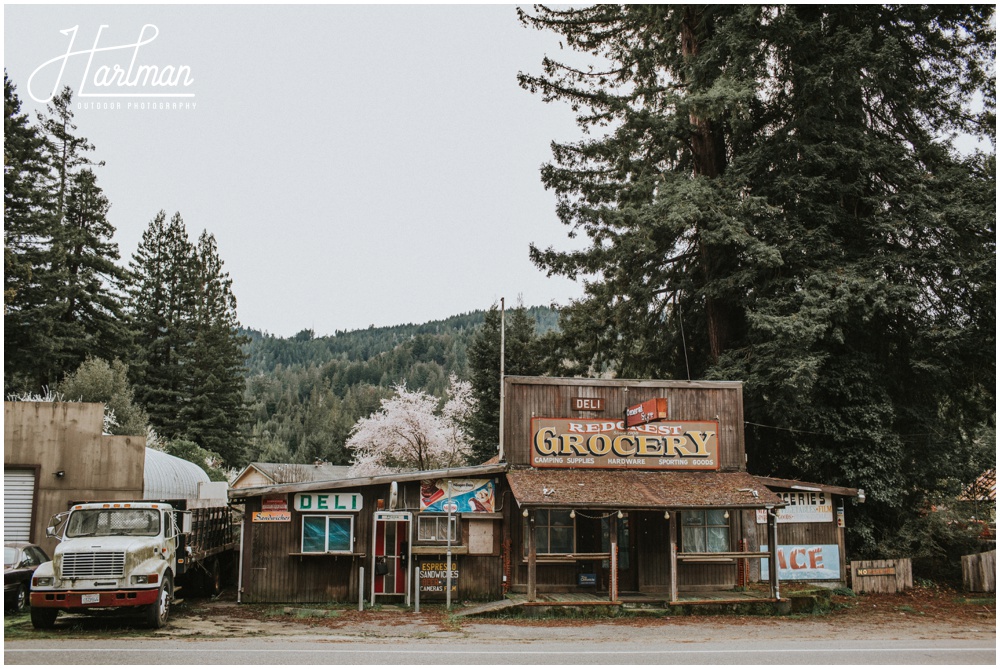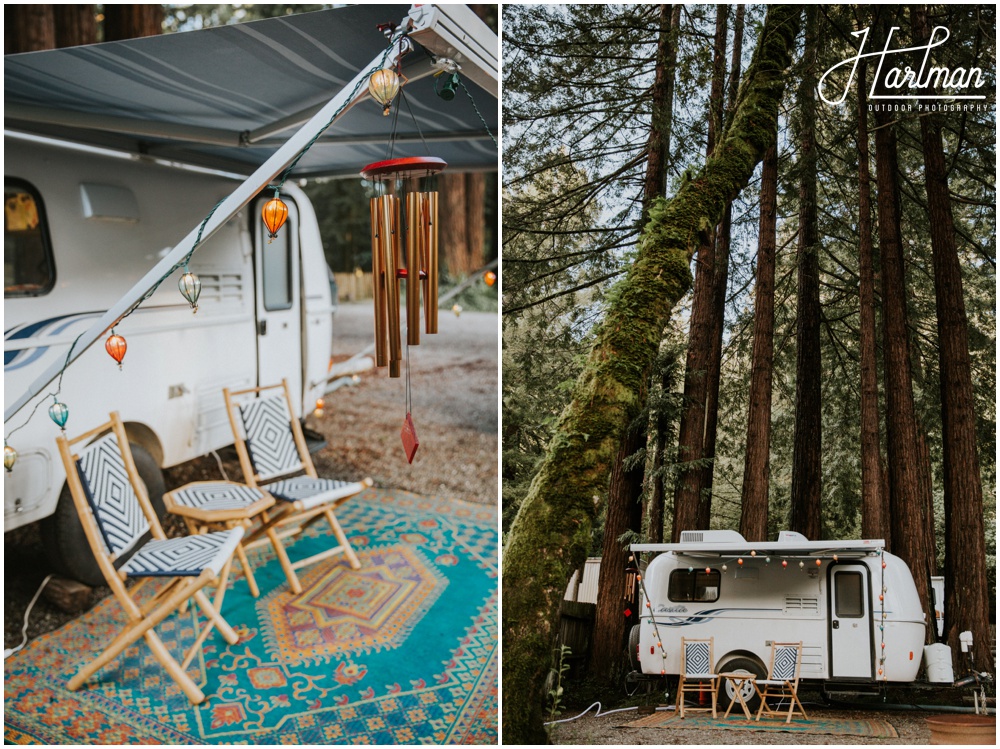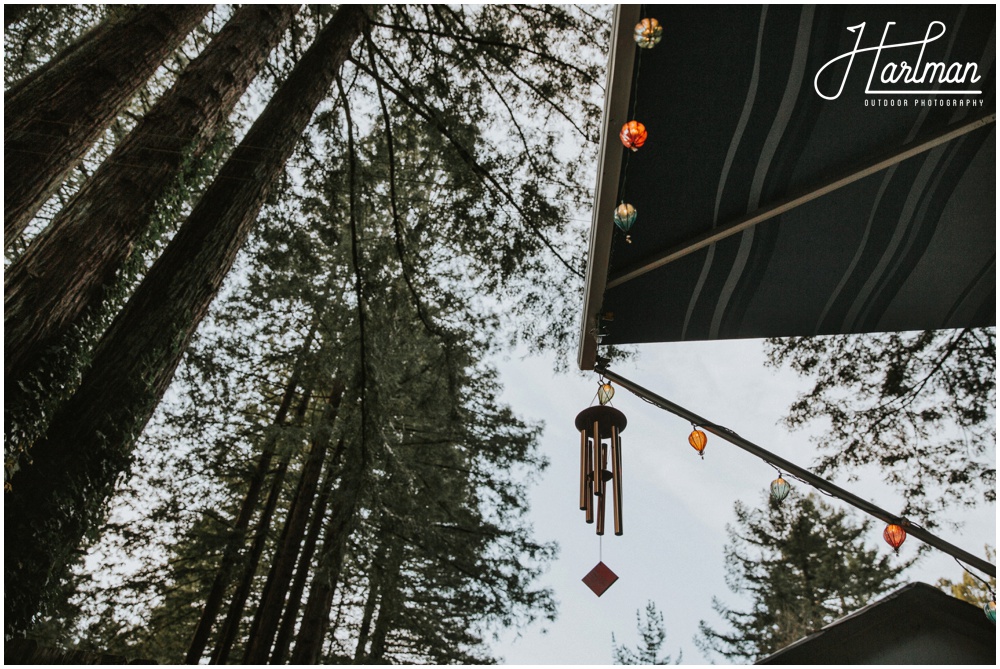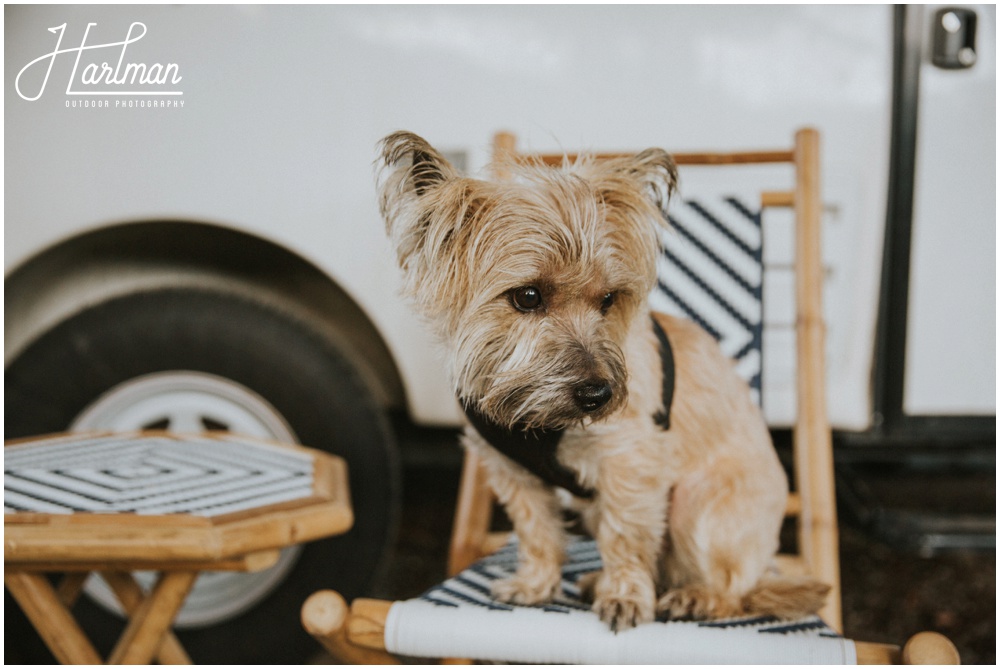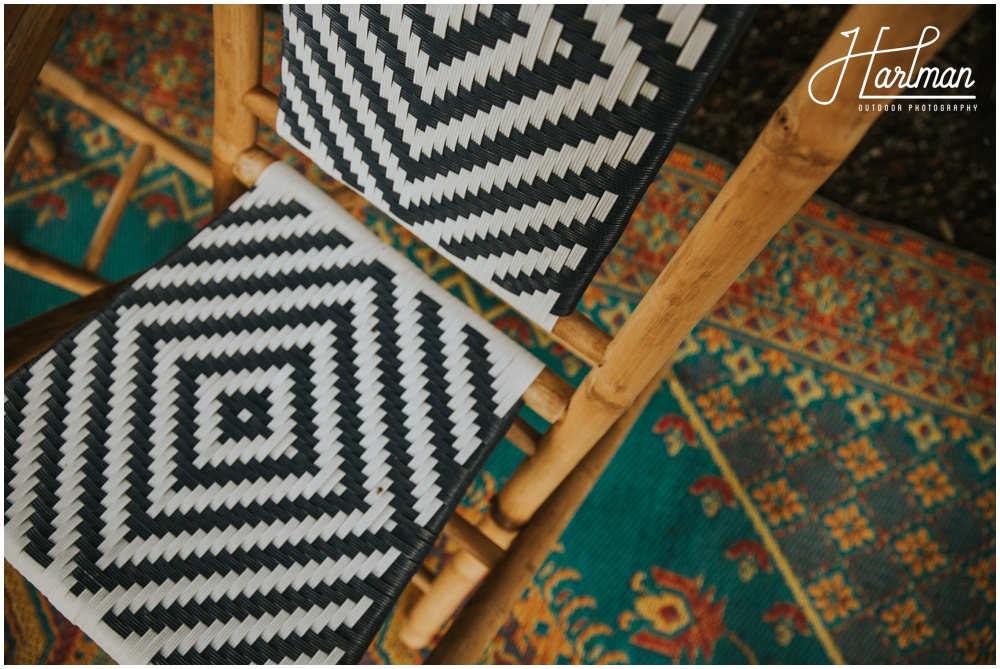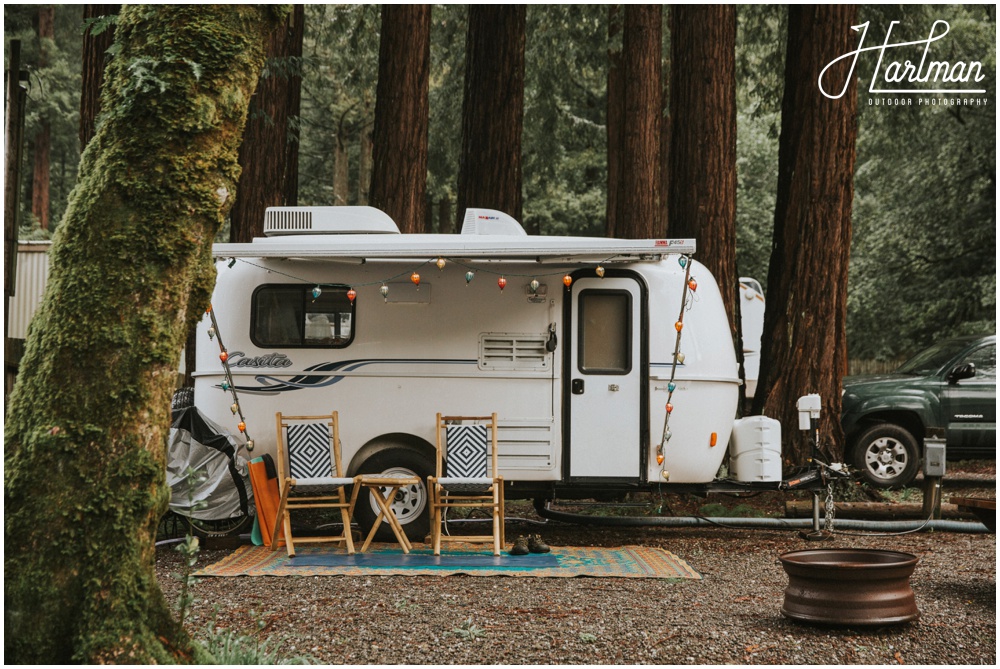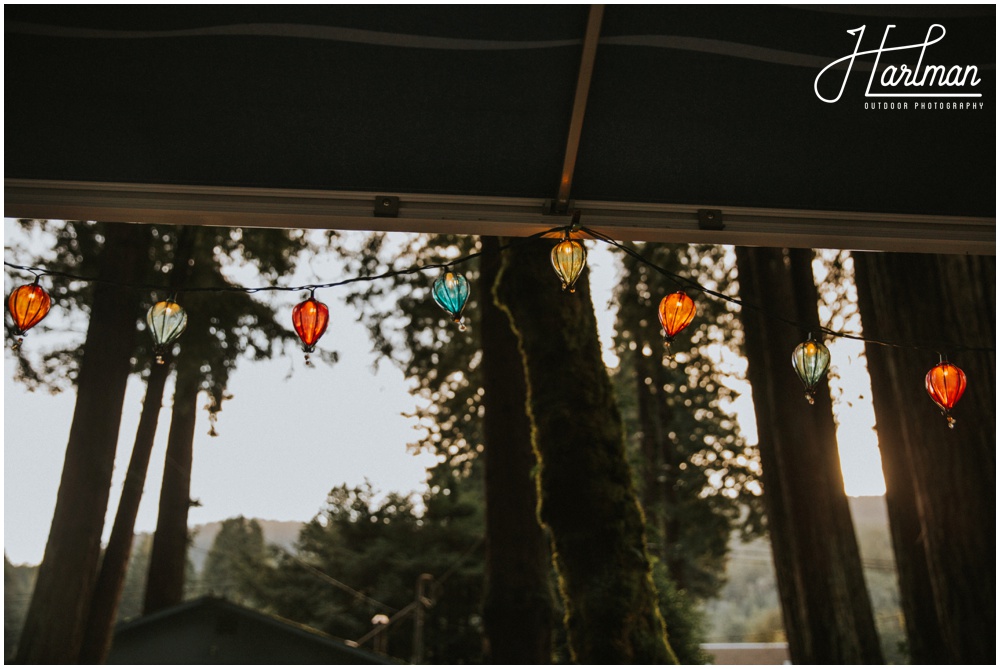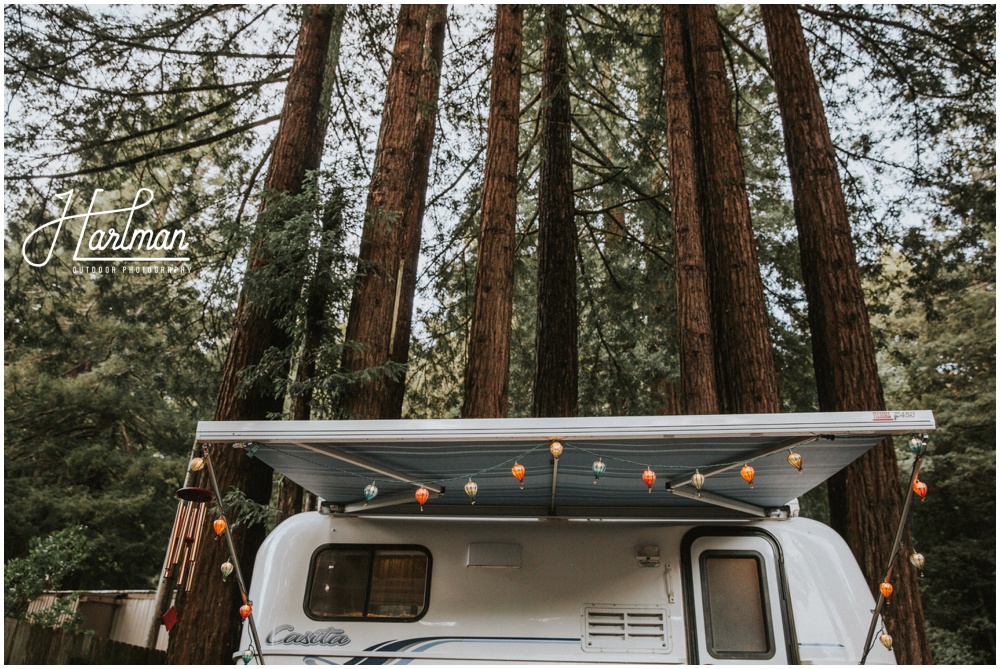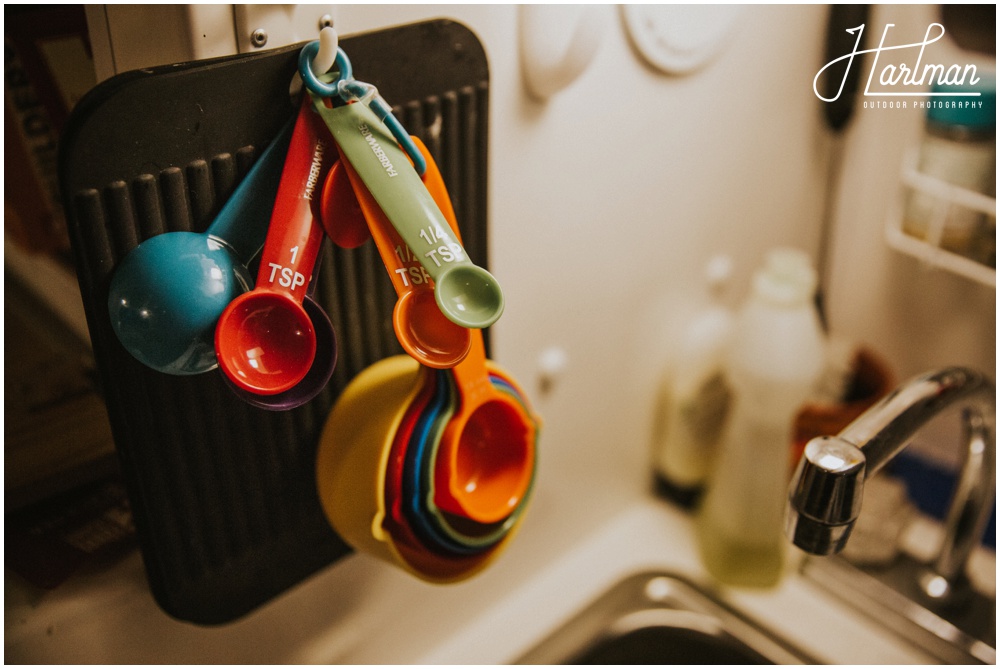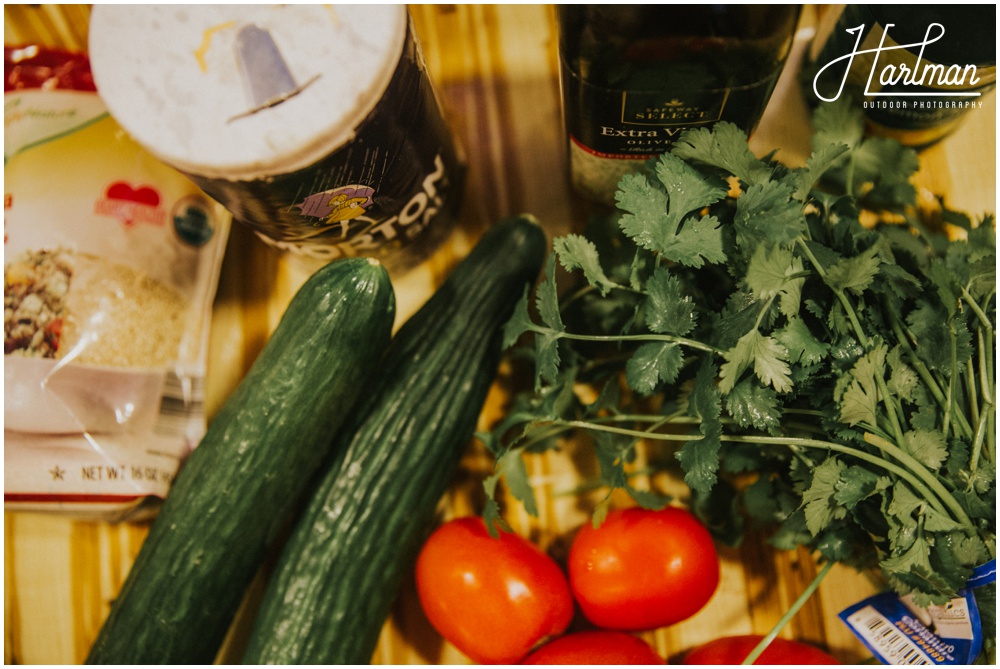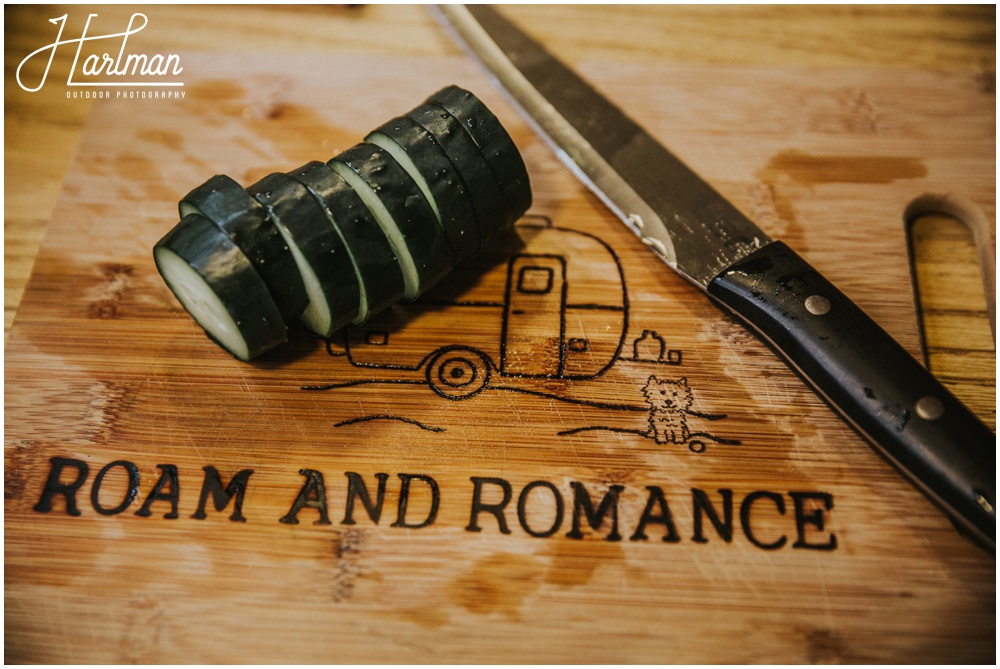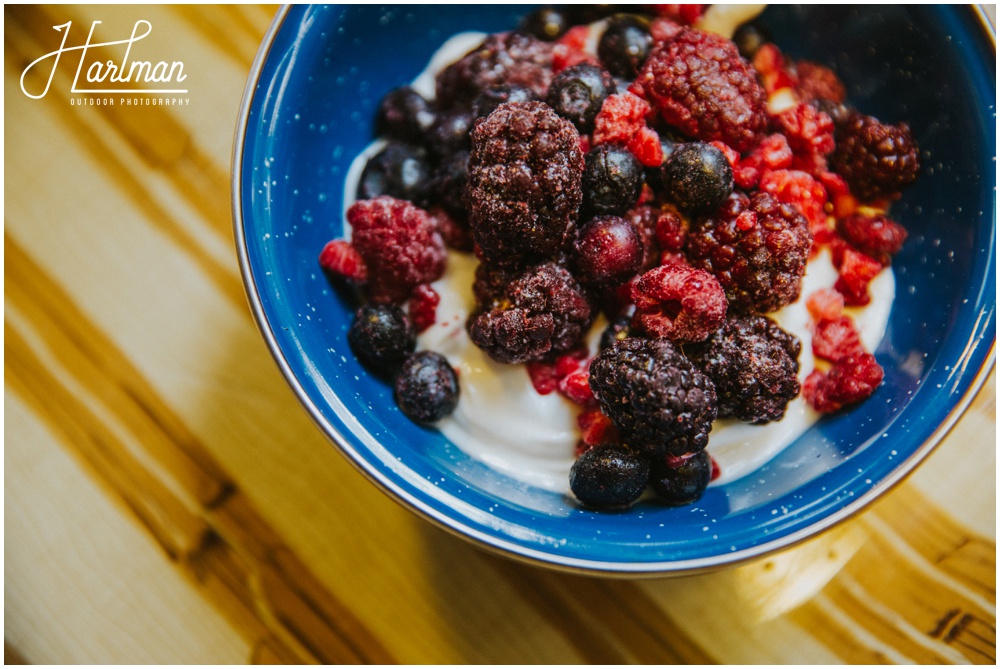 As you can imagine, camping in the redwoods is a really special experience. Our tiny camper looks even tinier amongst these trees. When looking for an RV park in the Redwoods, we really were going for the most scenic experience we could find. Sometimes I search for parks based on the best wifi  (super lame, I know), or hot tub availability (don't judge me!). This time of year, many of the parks near the Humboldt Redwoods were closed. But we felt very fortunate to have found the Redcrest RV Resort.
The Redcrest RV Resort was located right off the Avenue of the Giants. This road was the old route for highway 101. It's two lanes and winds through 30 miles of giant redwood trees. As you can imagine, we made quite a few stops to take it all in and adore our tiny camper among these giants. Just breathtaking. When we got to the park, we were happy to find that we had the place all to ourselves for the night….and they had an outdoor hot tub! When you're camping, nothing is more luxurious than hopping into that warm water on a chilly night and looking up at the stars. It really feels like the good life!
Our time in the redwoods was warmer than our other northern destinations. However, there was still quite a bit of misting and raining. This weather was perfect for napping. I snapped a few pics of Migo Perrito snuggling and they just melt my heart. You'd think being in such a small space we all might get sick of each other- but its exactly opposite.Migo and I feel closer than ever. We've grown more patient with each other, more understanding of each other's differences, and overall more connected. We prepare and eat healthy meals together, get outside and adventure, and have really created a great work life balance. Even though it's off season, we've still been hard at work on our website, blog, album designs, and all that other stuff that gets put on the back burner until things slow down. When we need to get work done, we just head to a coffee shop. There is almost always one located a short drive away. It's so much more efficient and pleasant doing things this way. Our camper is a place of family bonding time- not a place where the computer is always calling our name. We couldn't be happier with how that turned out.
Plenty more pics of our time in the redwoods to come! Thank you for reading! Shelley Hartman, North Carolina – California Wedding Photographers
P.S. How do you like our new folding bamboo patio set? I snatched that up at TJ Maxx in Eureka, CA for a steal! Mighty proud of my bargain shopping prowess- though Migo obviously did not like modeling for me :)