Josh + Geli | Florida Enchanted Forest Engagement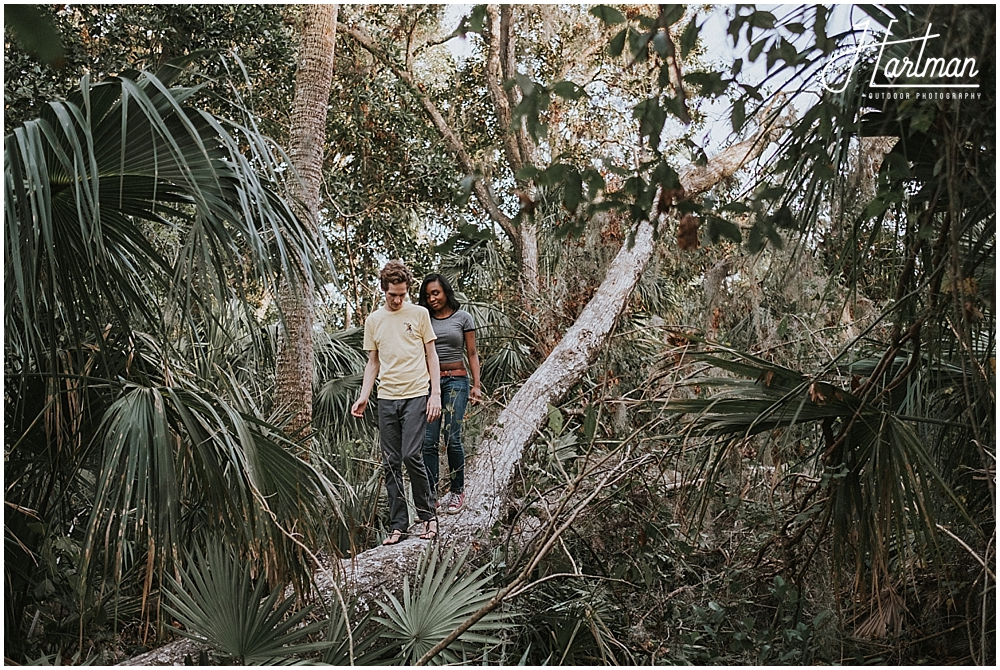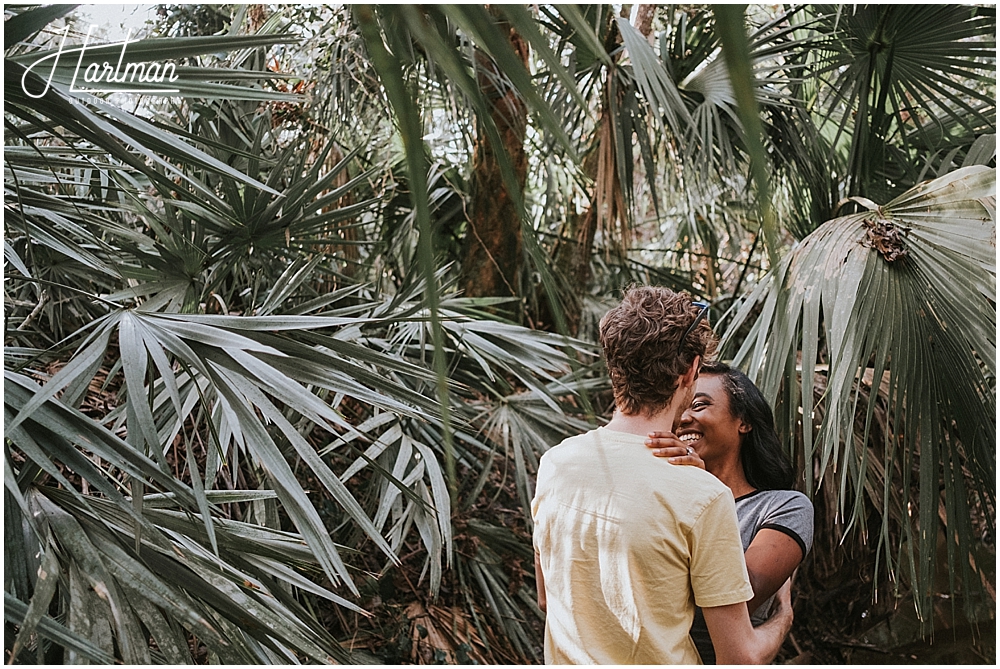 Josh and I met these two for the first time in Florida this winter. Given the fact that we have almost the same names and we all live in RVs, we hit it off pretty quickly. Josh and Geli gave us a tour of their rig and showed us some really useful things that we ought to be doing. Like using a water conserving faucet head, and insulating our windows with silver foam, and using water bladders to help us stay out in the backcountry longer. However, the biggest thing by far, was Josh's knowledge of solar power.
Up until this point, Josh and I were almost paralyzed by our lack of knowledge and plethora of options. Our Casita is so tiny, yet we needed a ton of power to work off the grid. It wasn't until we met Josh that we saw a plan that would really work for us. Josh is a mechanical and technical genius of all trades. Having a giant solar setup on his own RV, he came up with a killer plan and told us everything that we needed to buy. He even took a few days to help us install the setup in Florida. We could not be happier with the convenience of the whole setup and the power that we can pull from the sun now. We plan to post the details of Josh's installation in another post very soon.
Then of course, there is Geli. The perfect balance to Josh. The creative half who studies in experimental film and loves to laugh and skateboard. While our Josh's installed and problem solved, we- Shelley and Geli, got to hang out. Migo also loved playing with their pup Bambi.
Josh and Geli recently got engaged, so besides thinking they are just really cute in general, we had all the more reason to photograph them. Plus, we feel like we are forever indebted to them for all of their help in installing our setup. They took us to a place in Titusville called the Enchanted Forest for a fun, outdoorsy, walk in the jungle and we snapped some shots. I loved seeing these two together, they are such a perfect balance.
So happy for you guys and so thankful that our paths have crossed. Hope to see you two on the road!