Meg + Fletcher | Colorful Outdoor North Carolina Wedding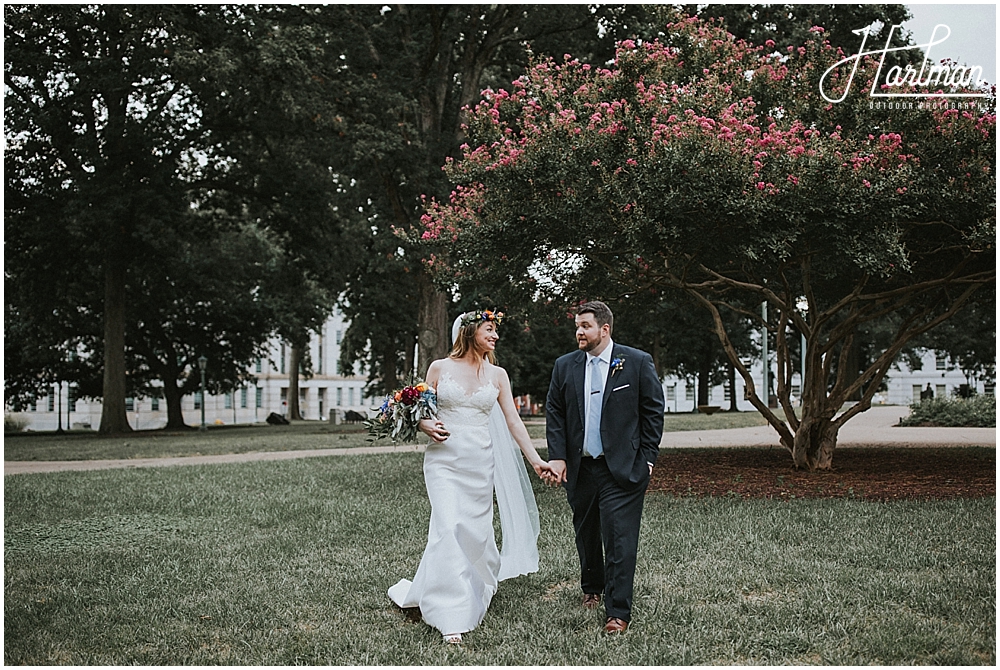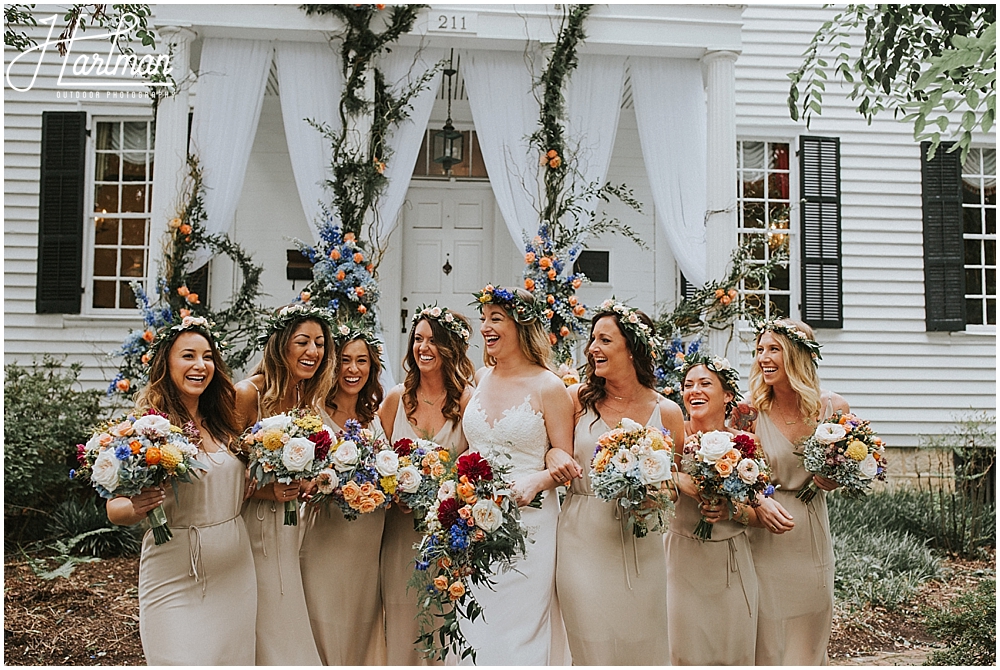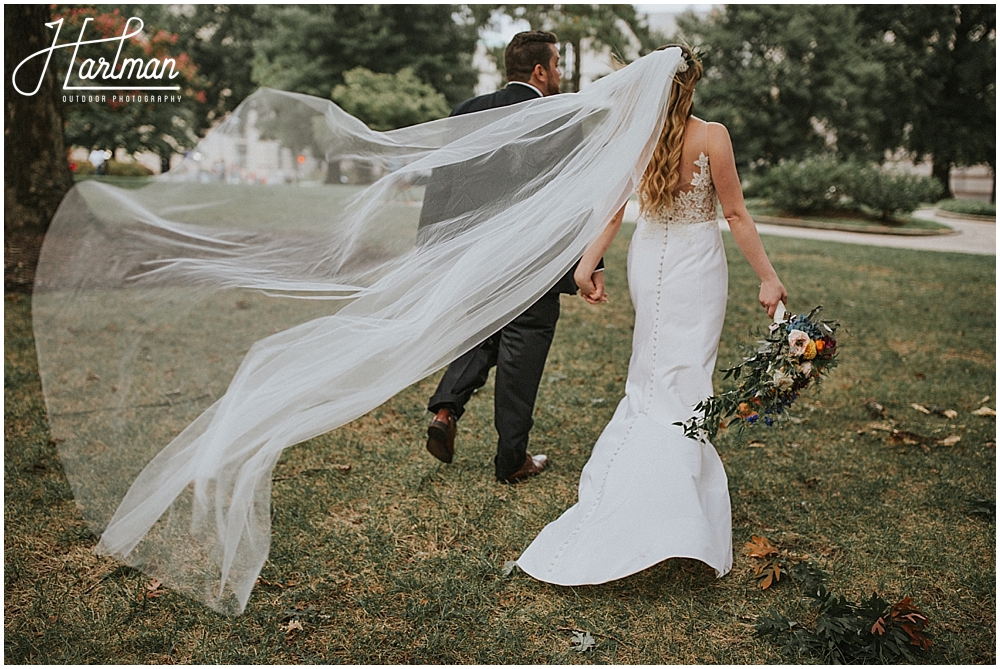 I still remember our very first meeting with Meg and Fletcher.  We met up at Cafe de Los Muertos for drinks and ended up meeting Meg's entire family. Meg and Fletcher's parents are best friends- and so this day is a really big deal for their families and their whole big group of friends. During our meeting, they all assured us that this would be the party of the century. There was also talk of flower crowns for everyone- Meg and her entire bridal party- at which point I think I might have stood up and hugged them in excitement.
Finally September came and this day blew us away just as Meg and Fletcher told us it would. So much joy, so much excitement, and so. much. color! Their florist Blossom Artistry put together some of the most amazing flower arrangements we have ever seen. From the gorgeous bouquets, to the flower crowns, and the two story arrangement over the ceremony site, it was all just the most jaw dropping addition to this colorful bohemian wedding.
I think we should also mention what incredible luck Meg and Fletcher had on their wedding day. The day before their wedding, a tropical storm grazed through North Carolina, but left in time to give Meg and Fletcher a beautiful clear day. Their outdoor ceremony went off without a hitch. Meg's brother officiated and there was even a surprise horse and carriage to whisk the newlyweds off to the park afterward. Once we got back to Haywood Hall, the party got started, and oh man did we party! Everyone boogied down through the last song until Meg and Fletcher ran through the sparklers into their Rickshaw. But of course- the celebrating would continue at the after party.
Meg and Fletcher, thank you so much for asking us to be a part of this absolutely gorgeous and joy-filled day. It is such a pleasure to see two people get married who really know how to enjoy each other.
More of these two sweet souls can be seen in the post from their North Carolina sunset engagement session.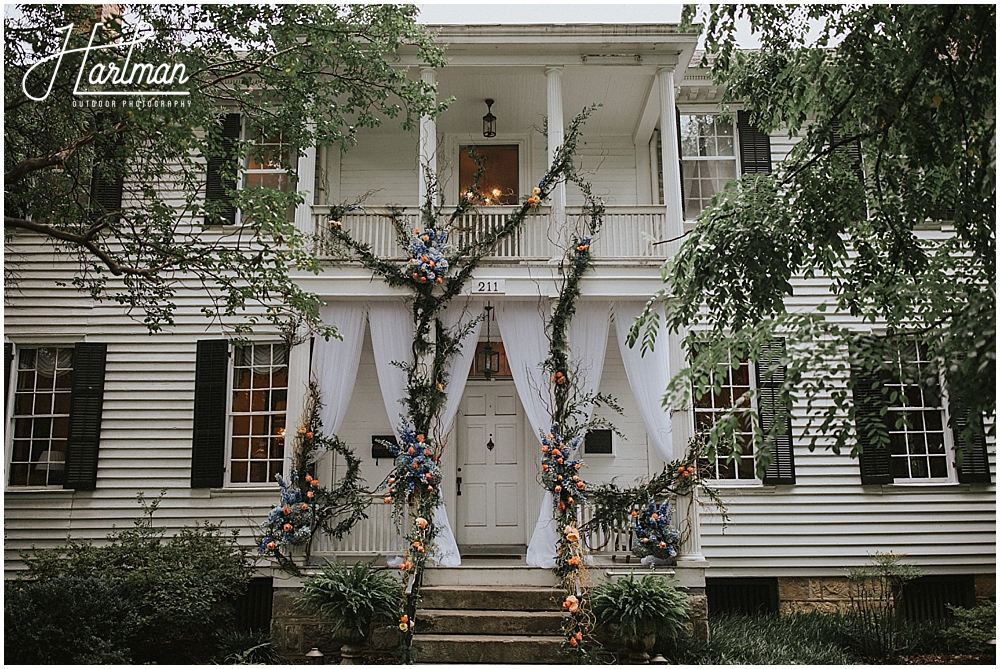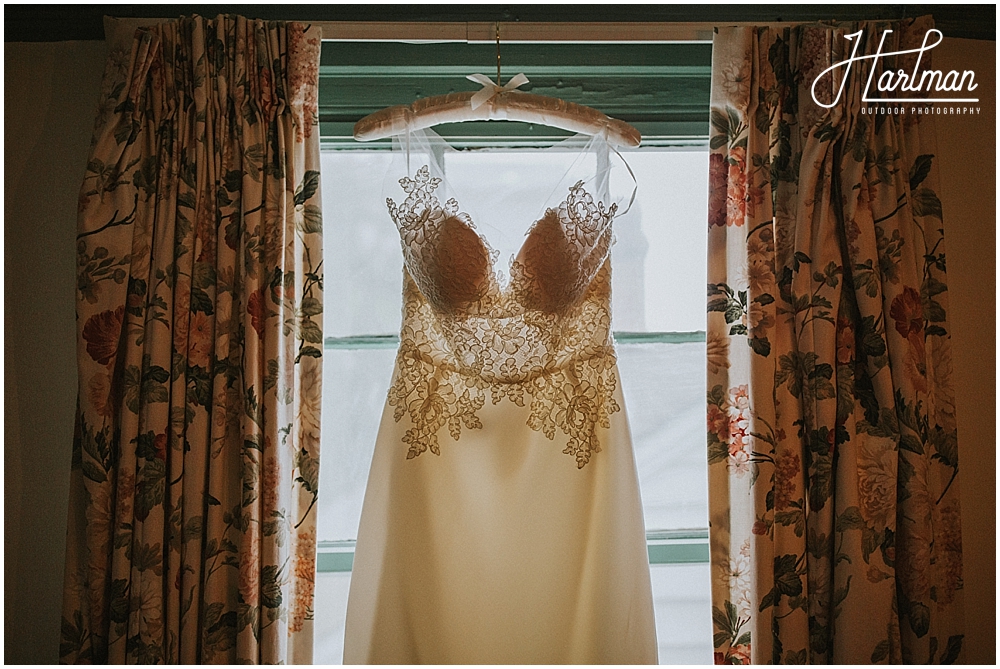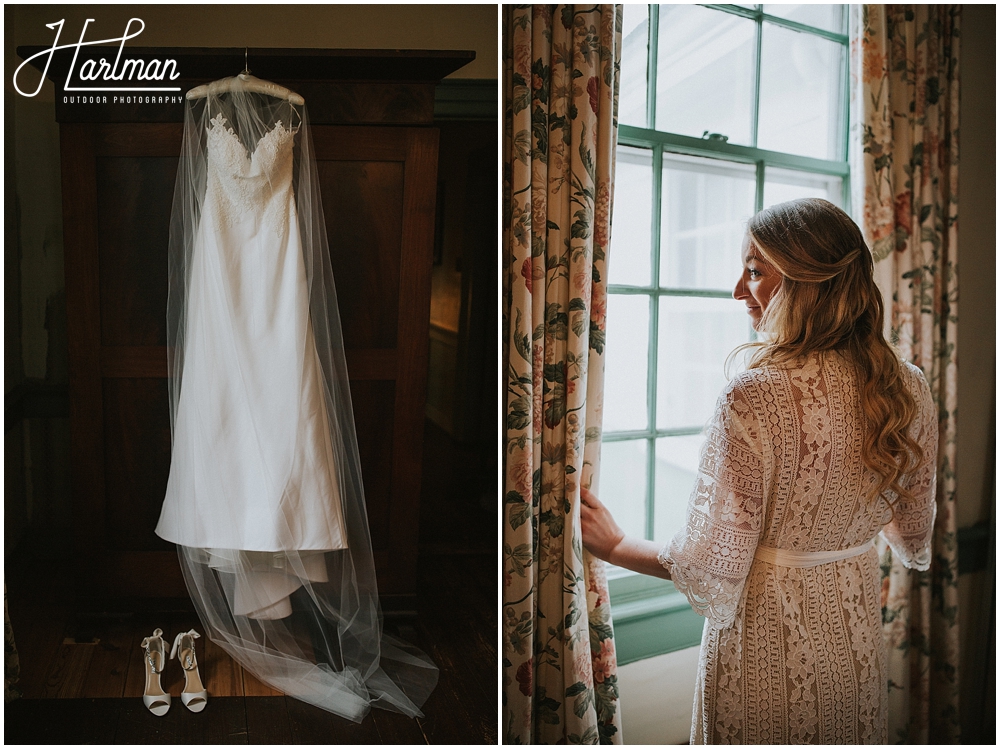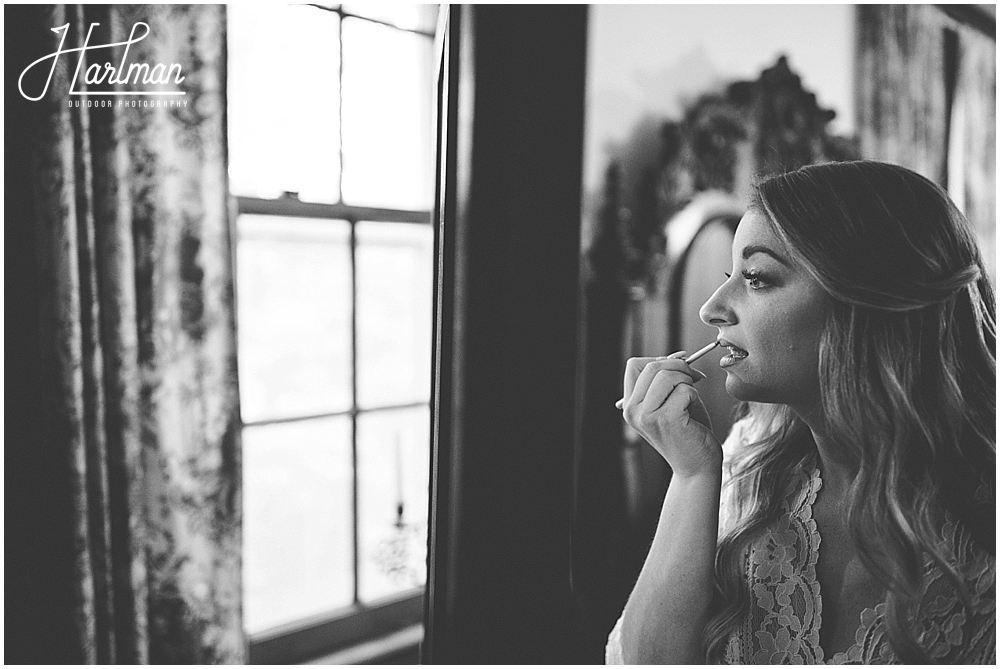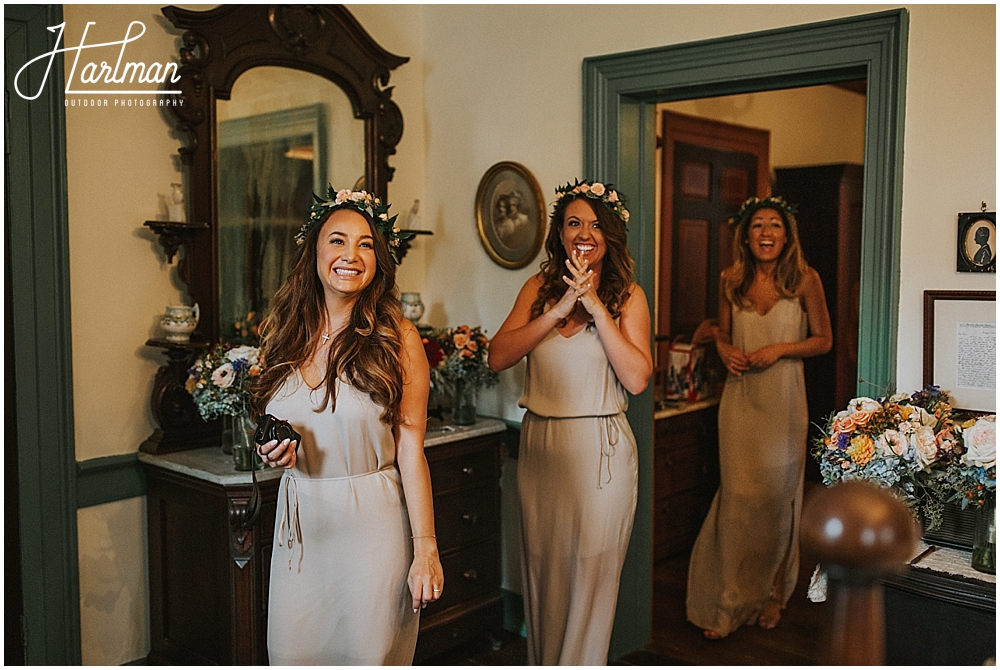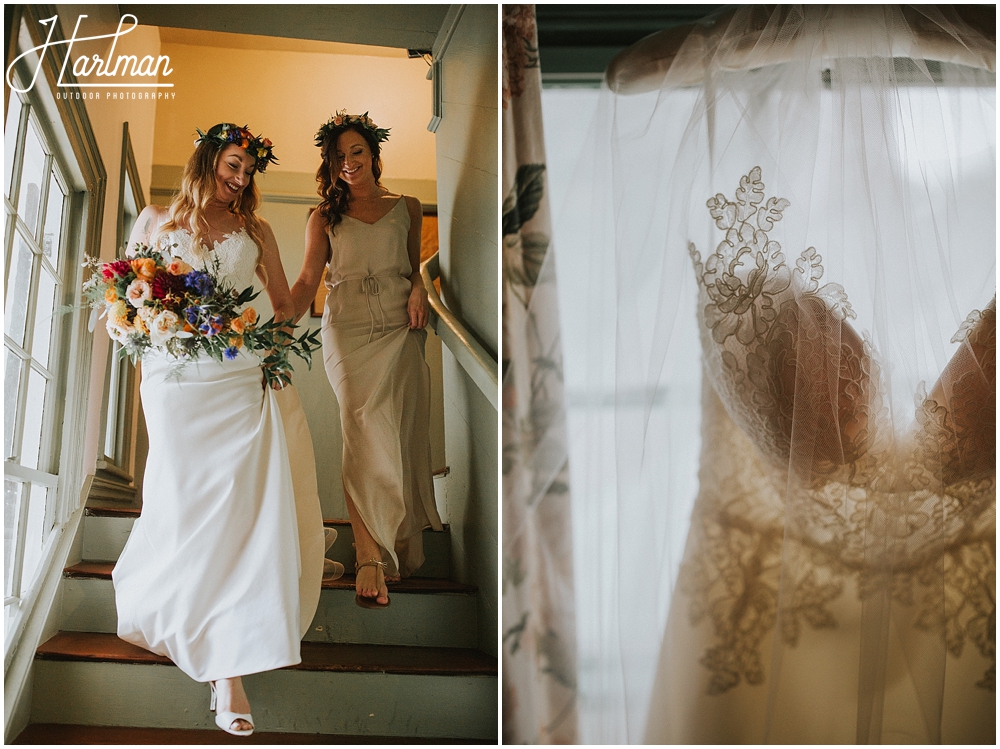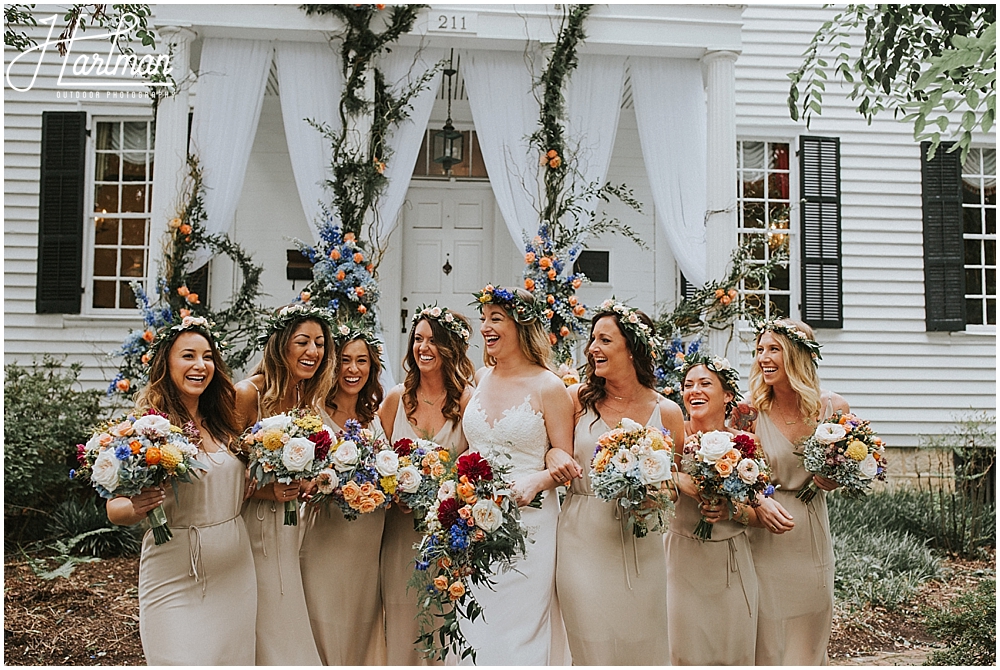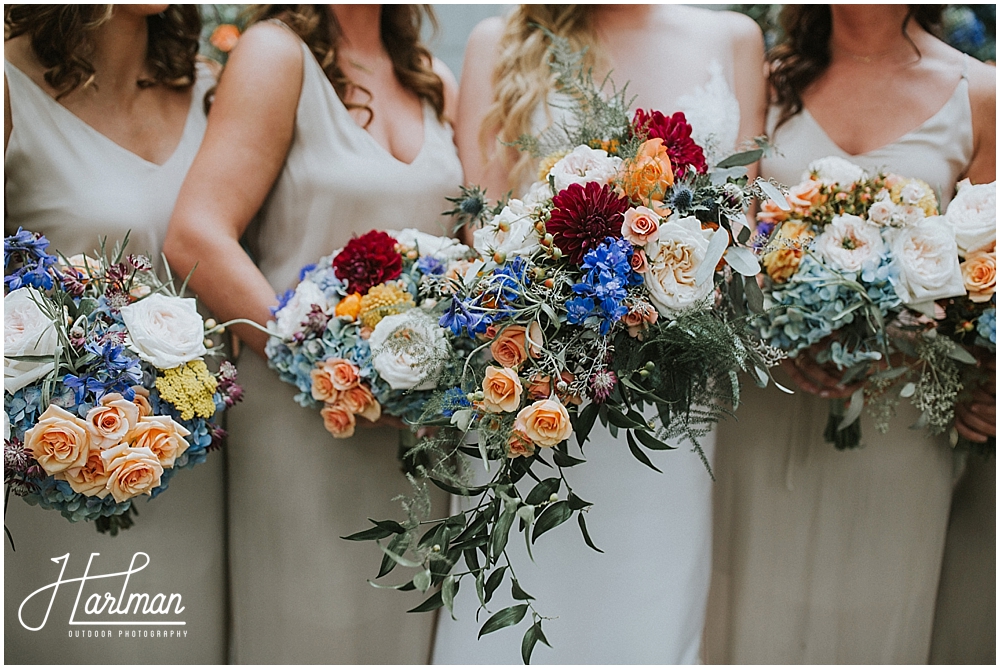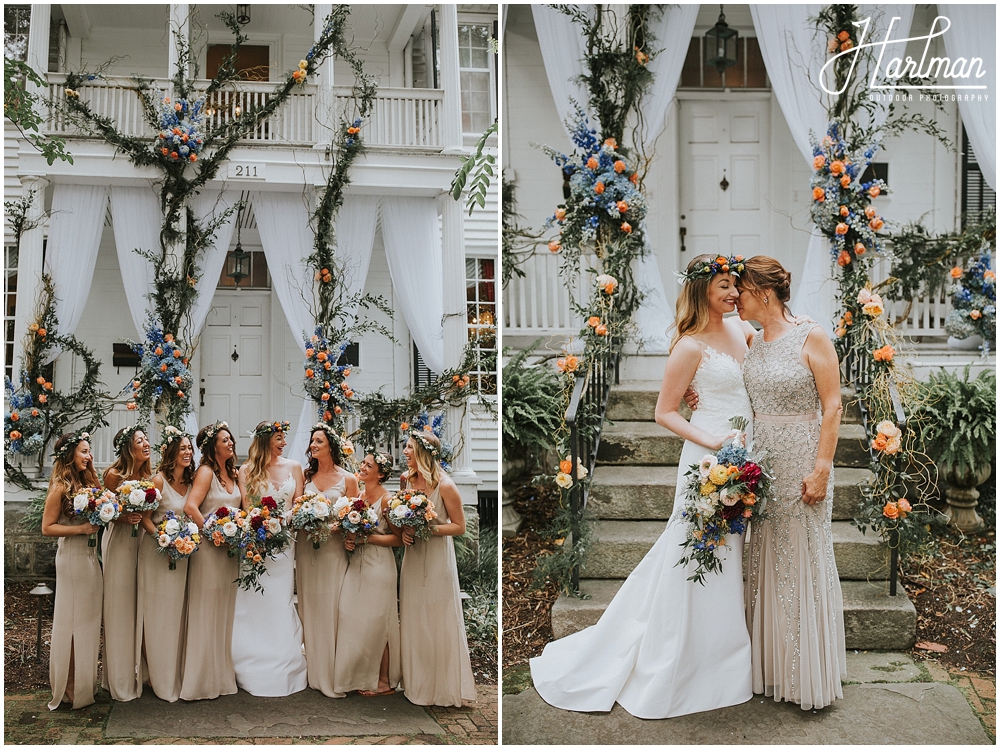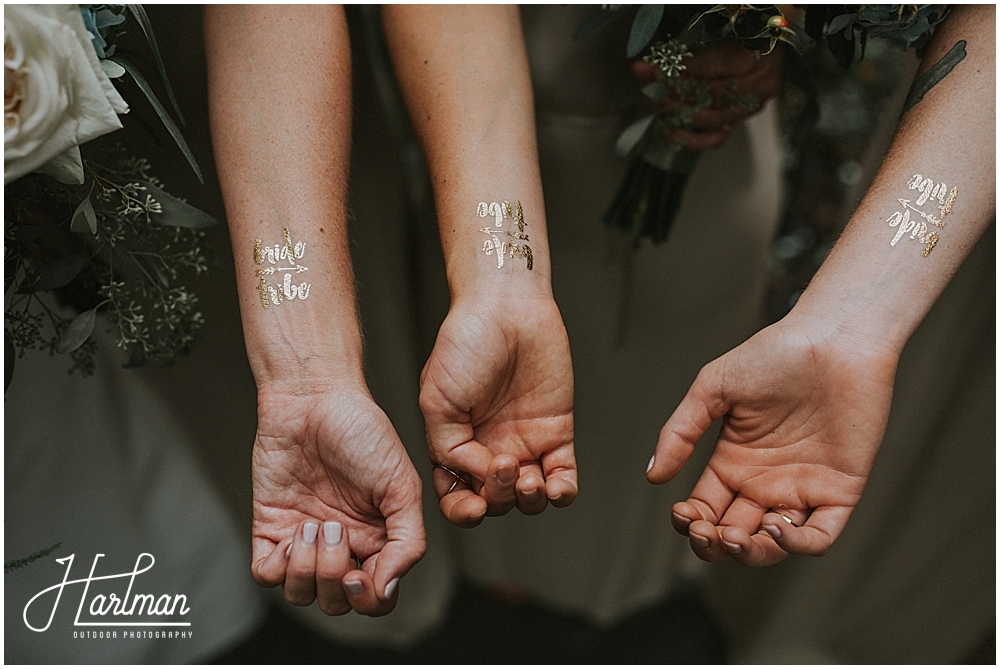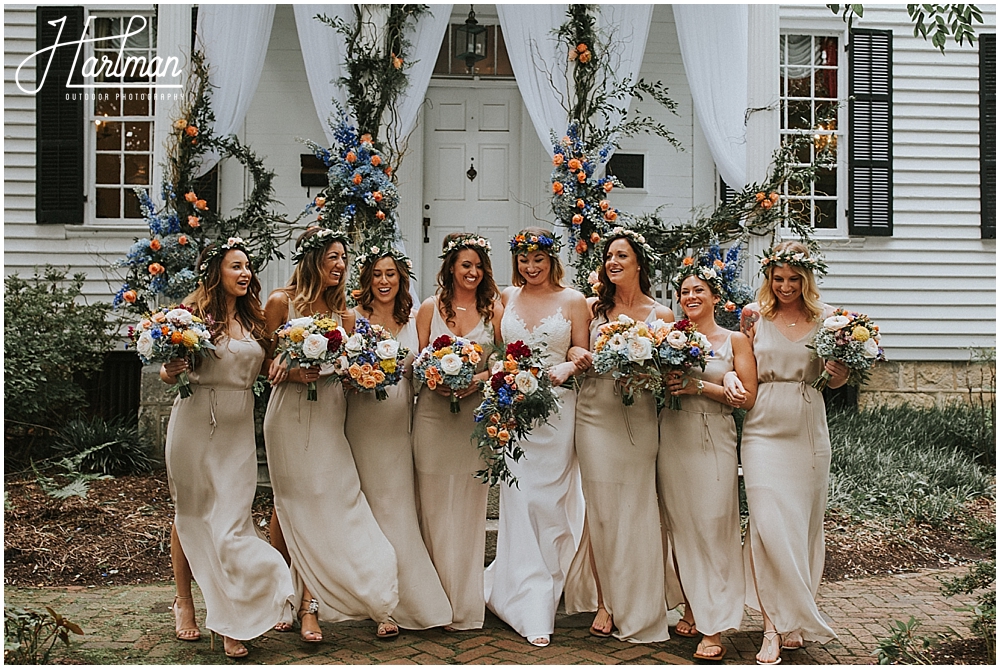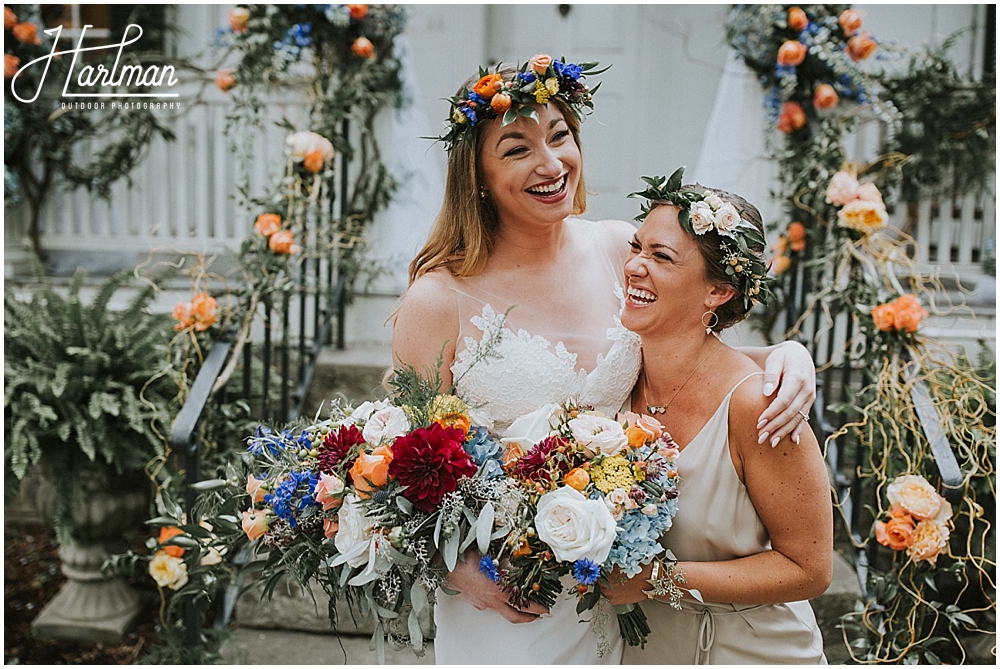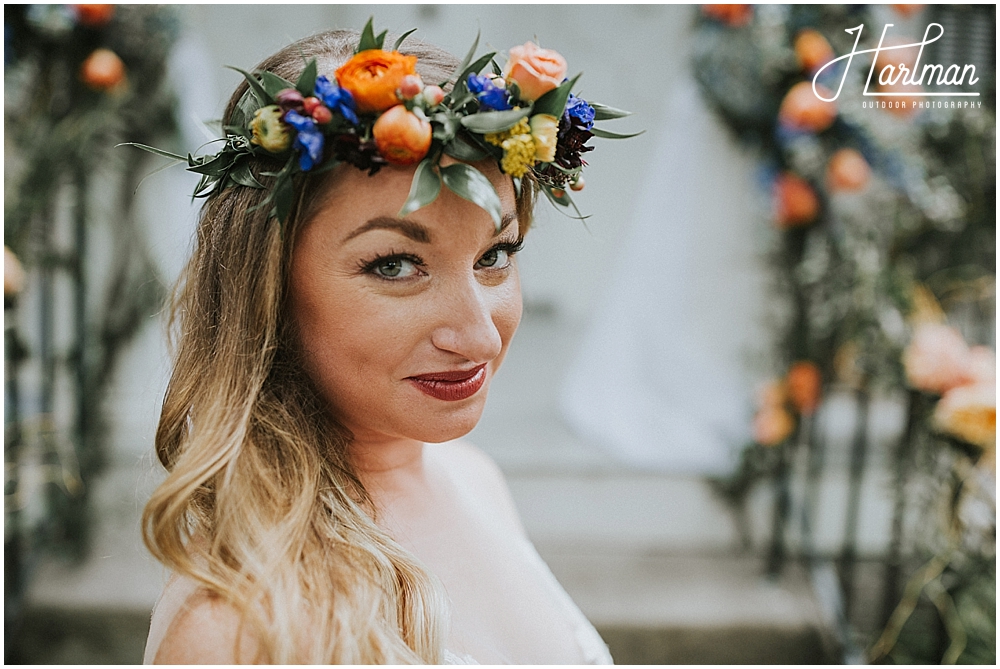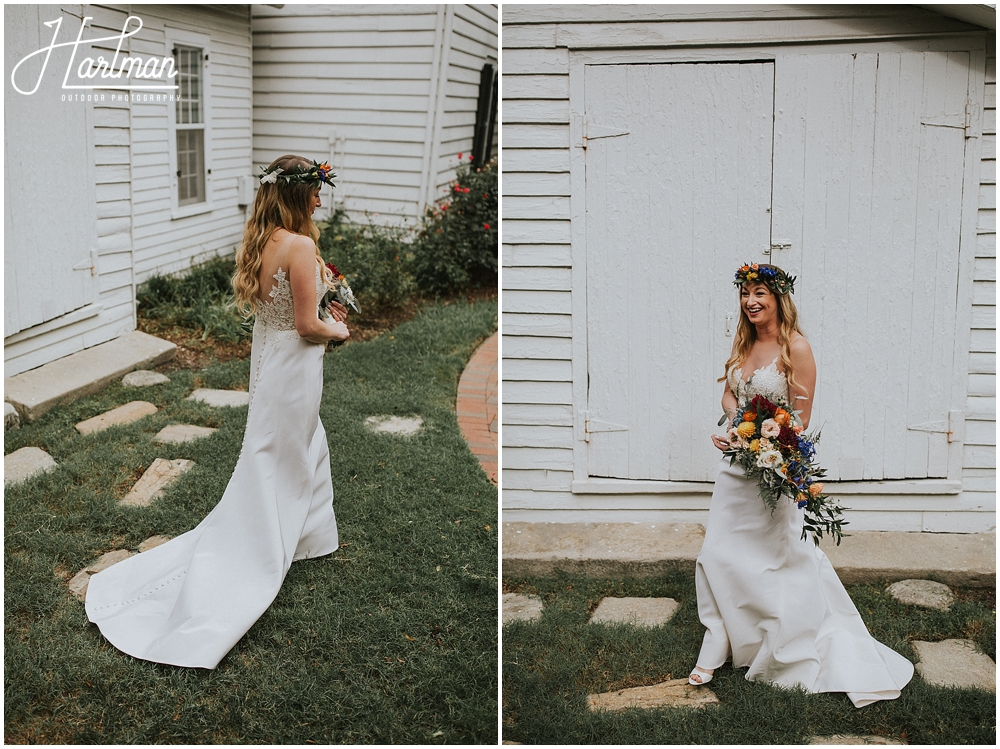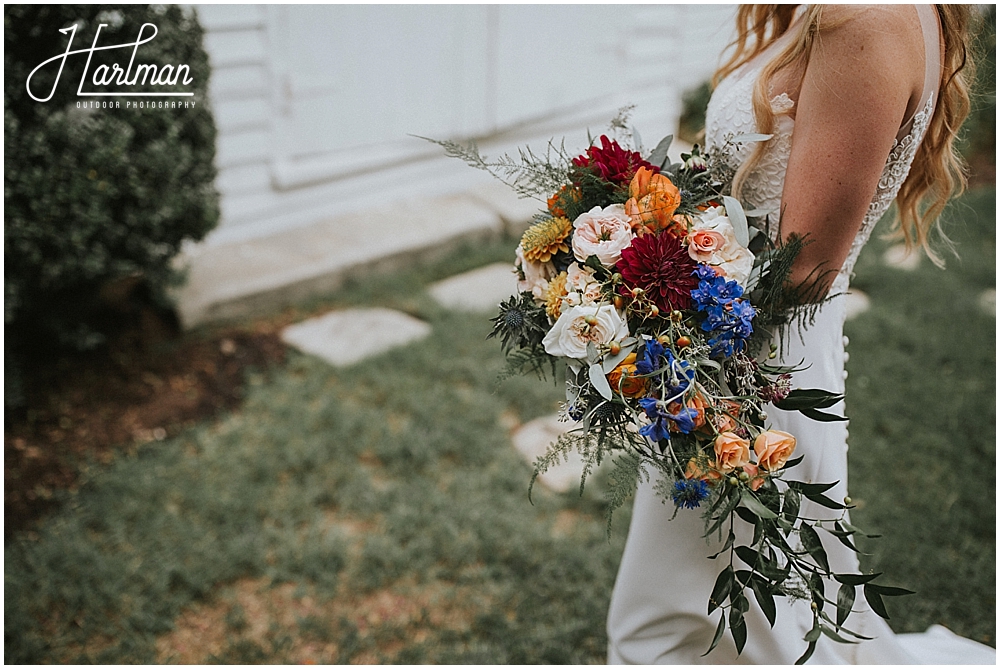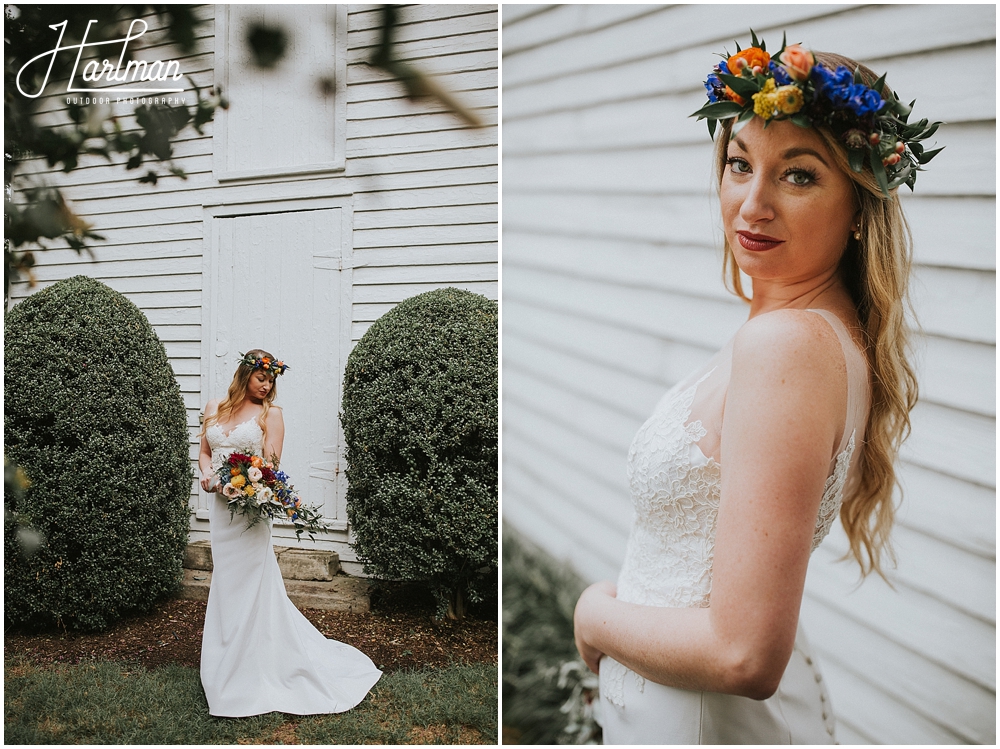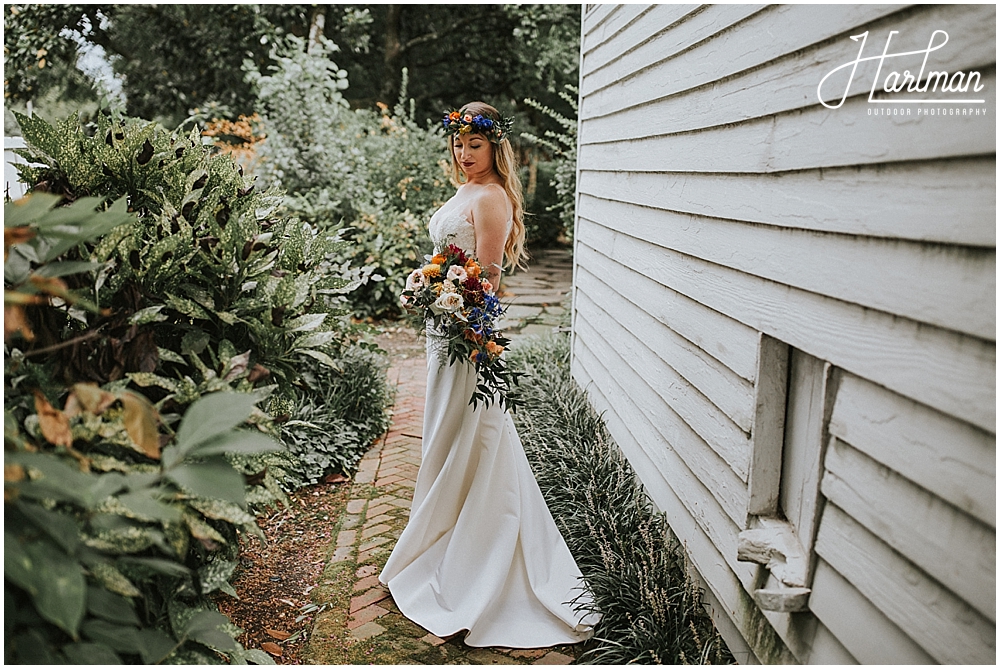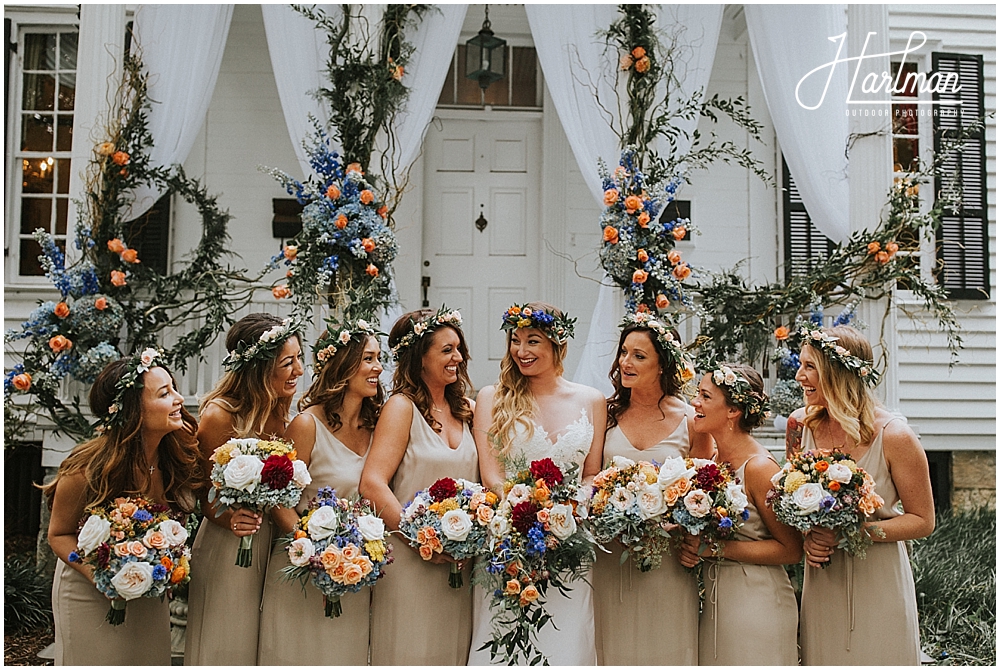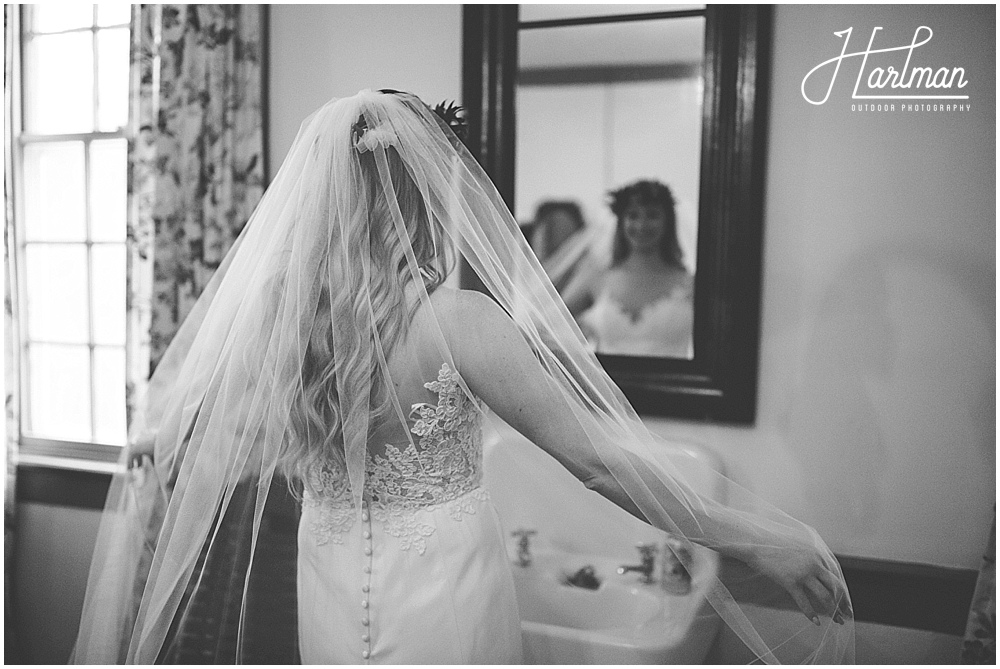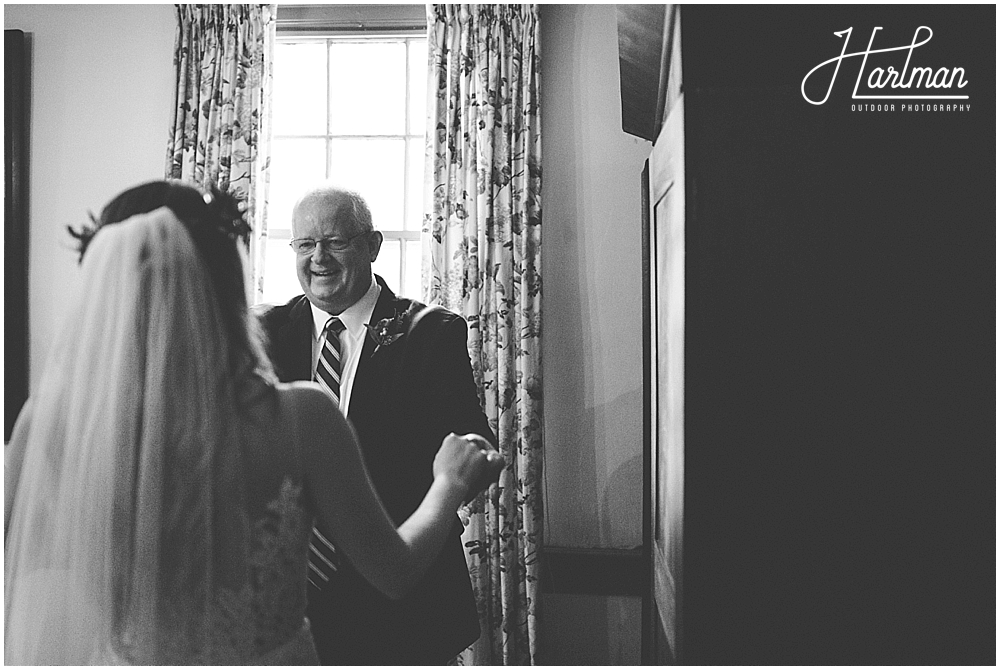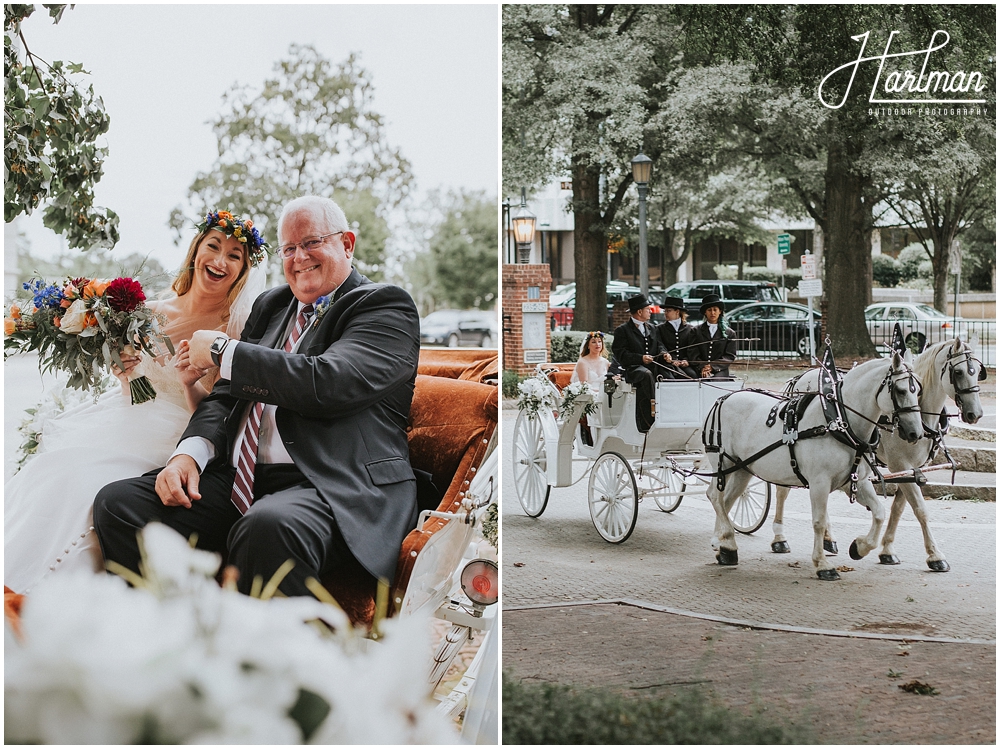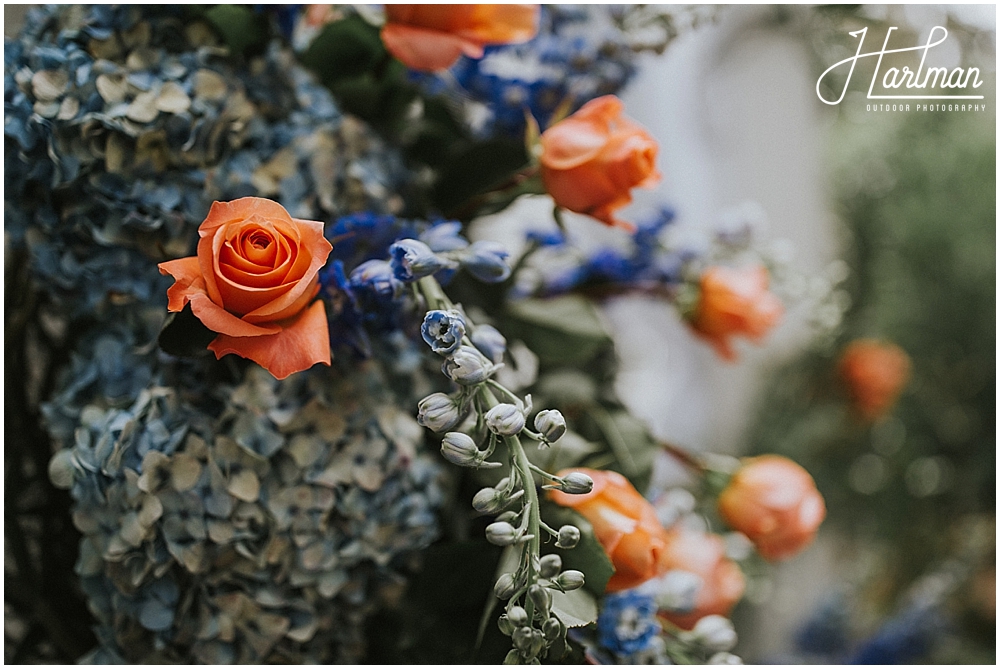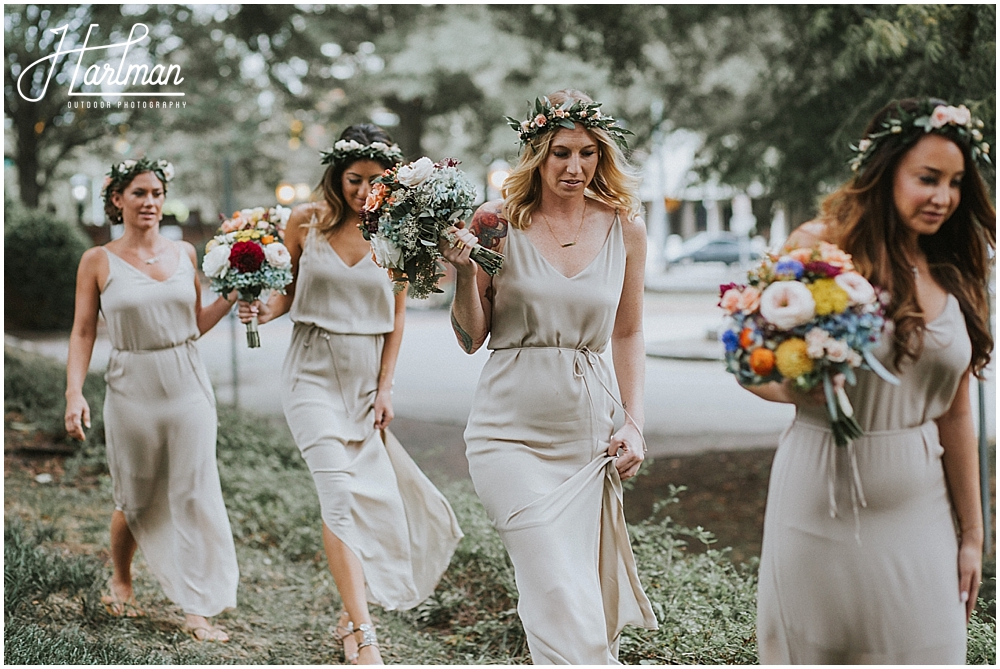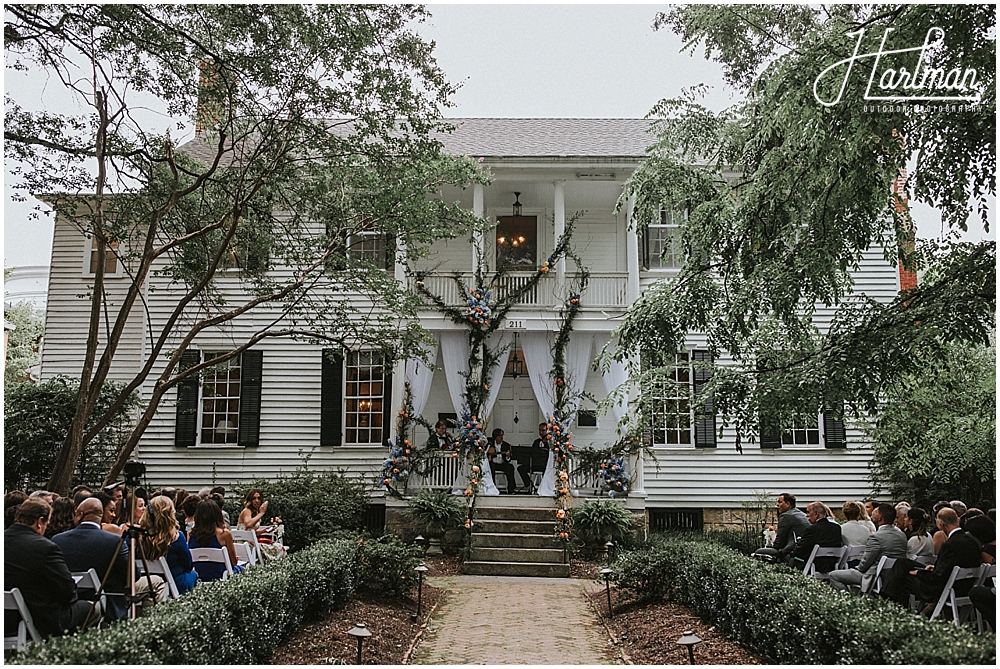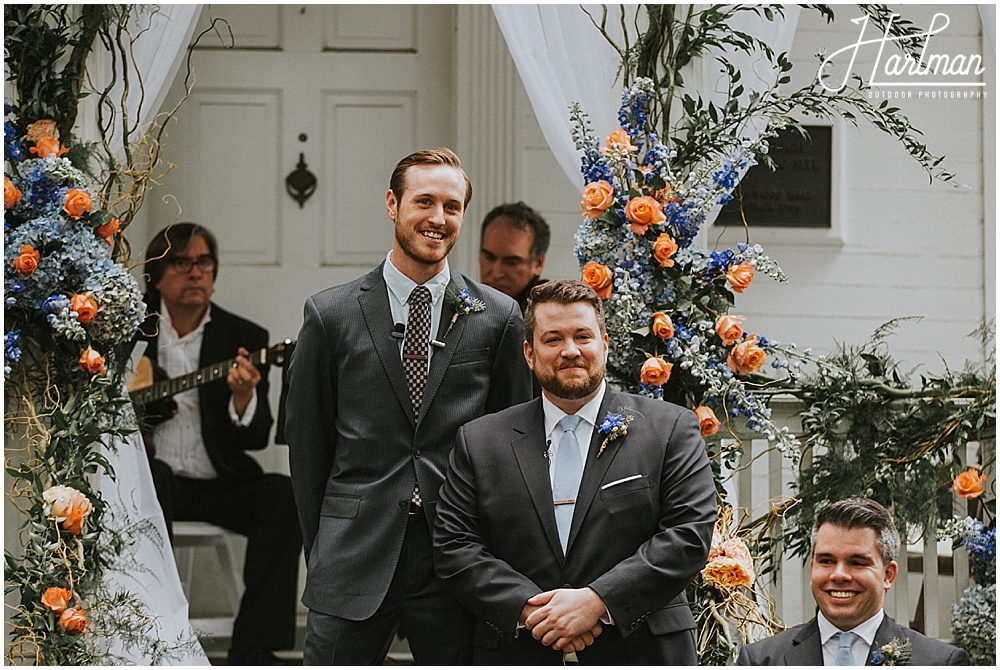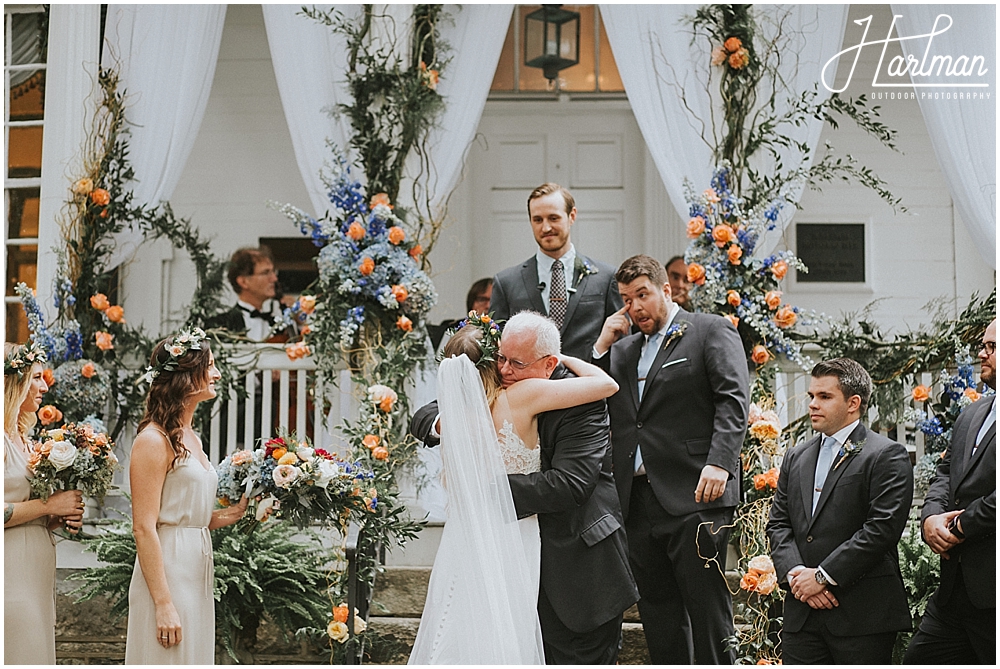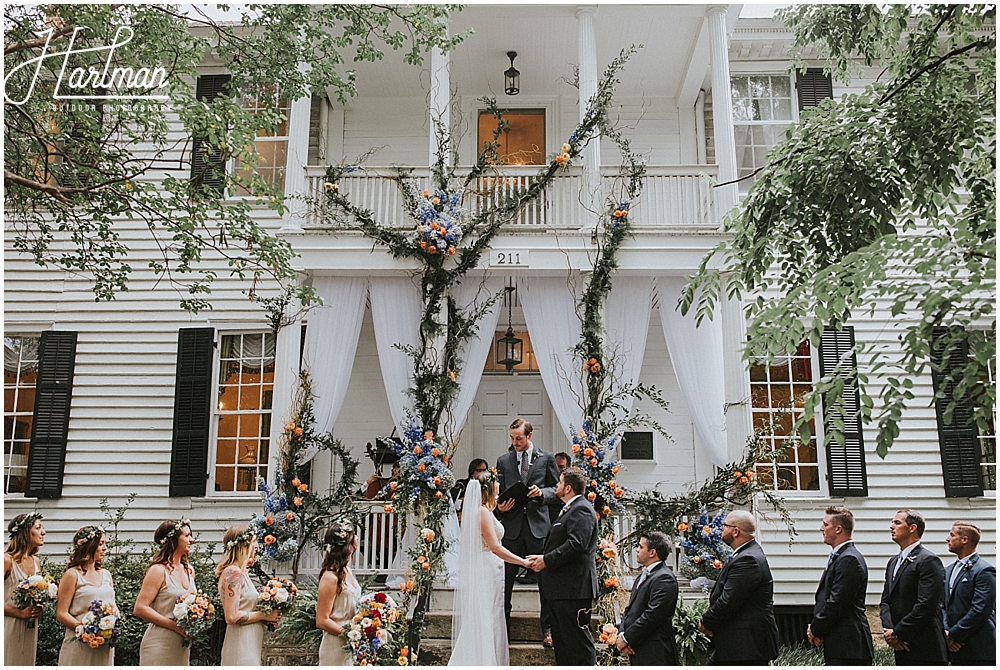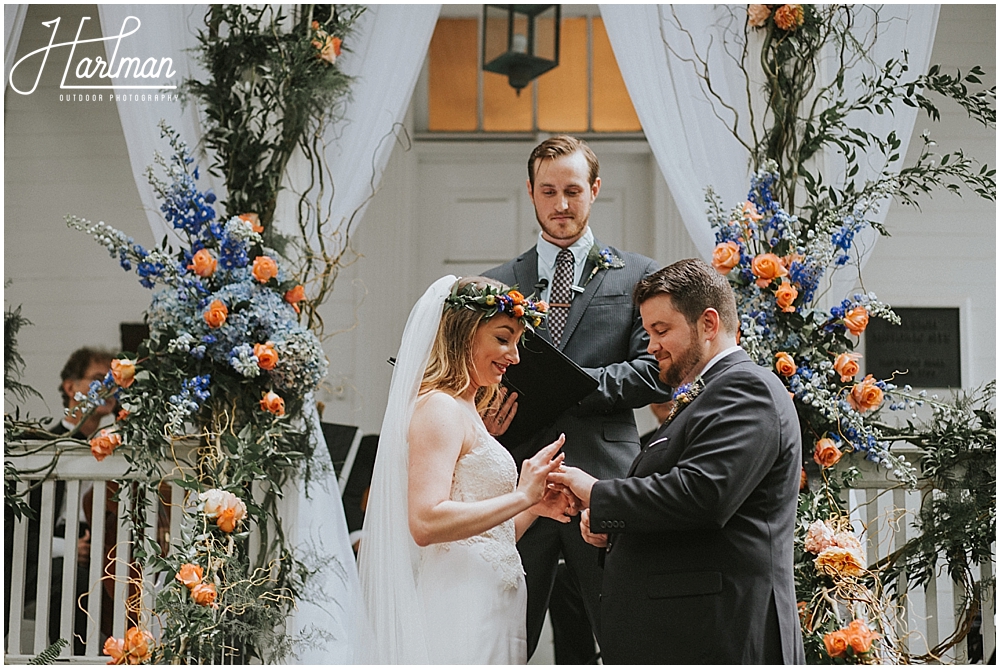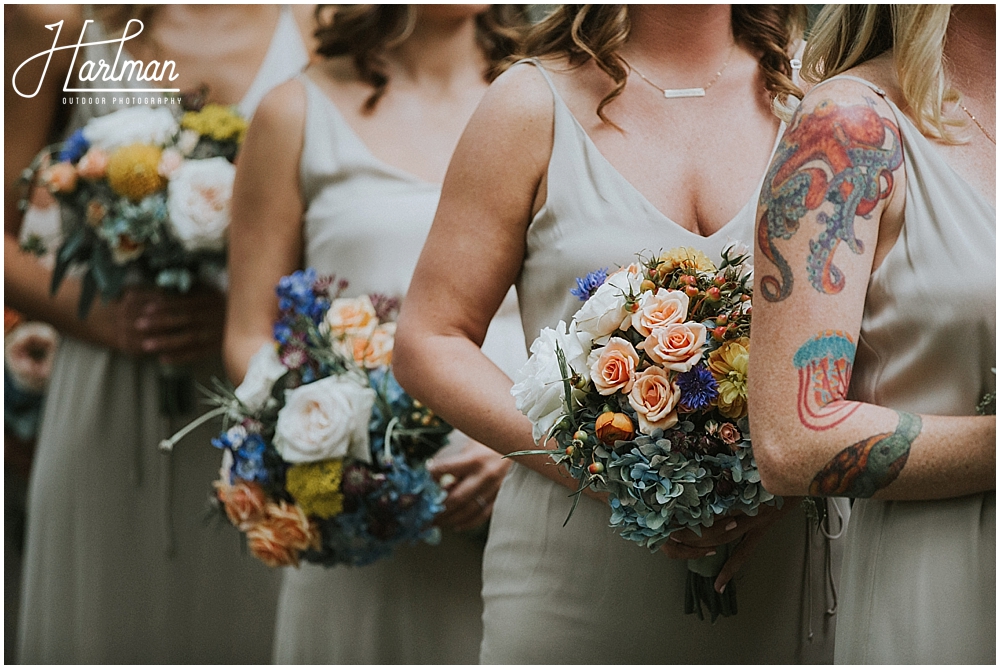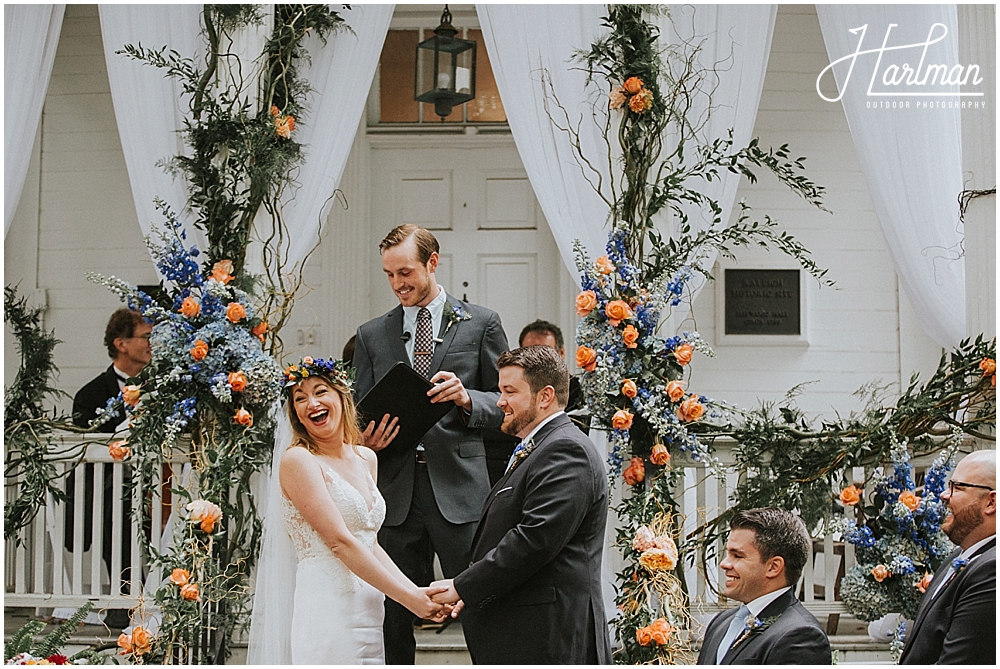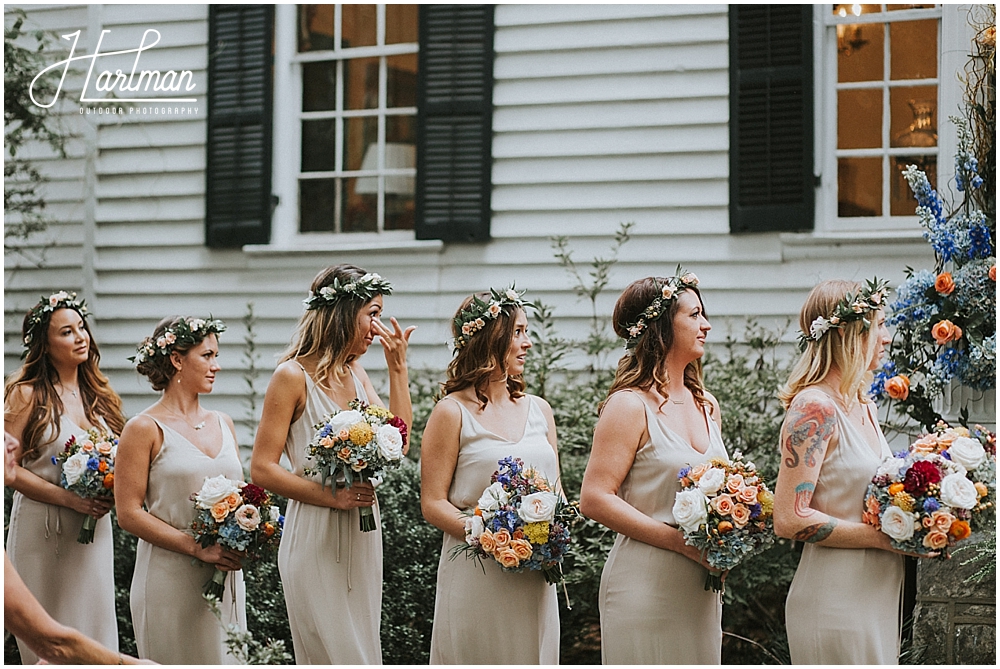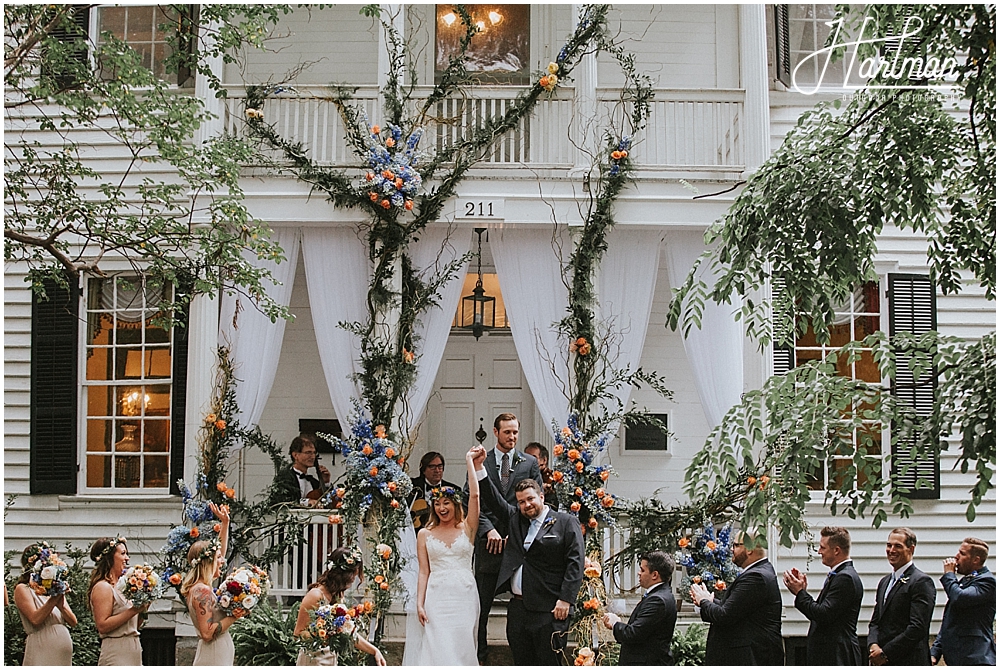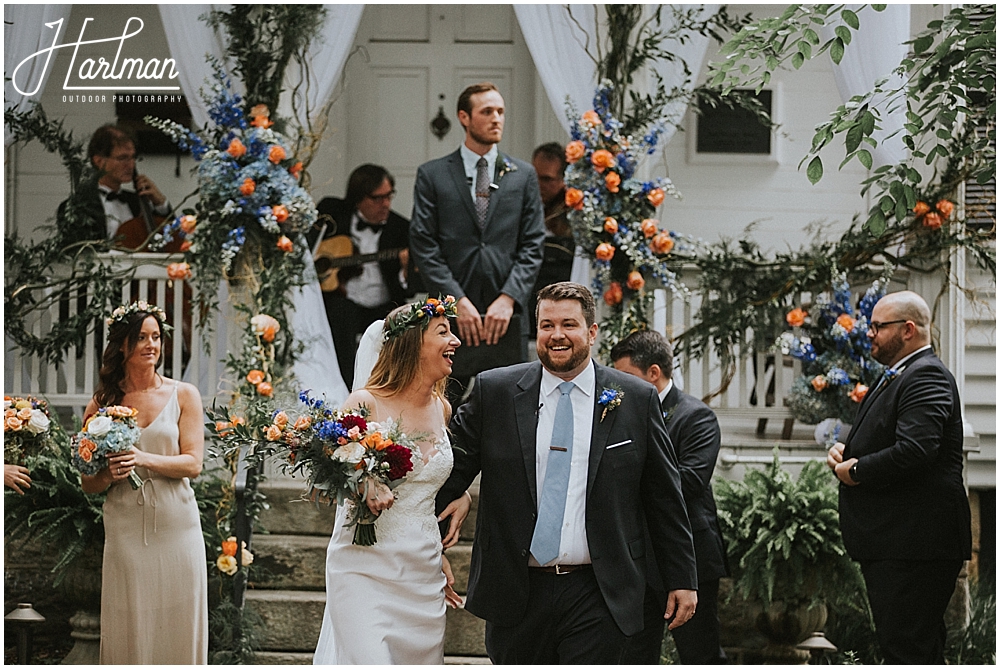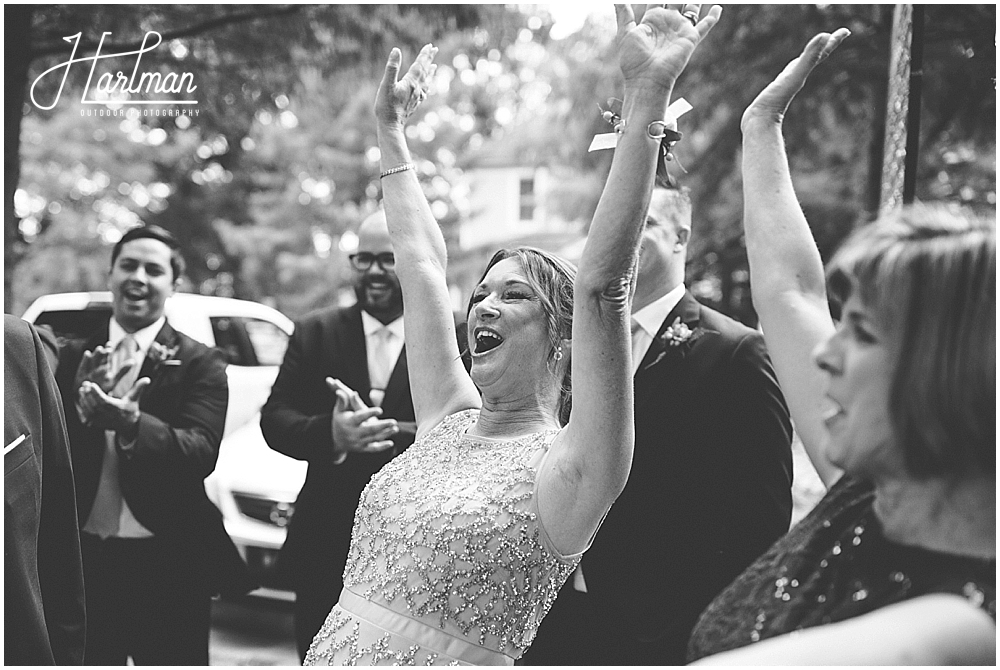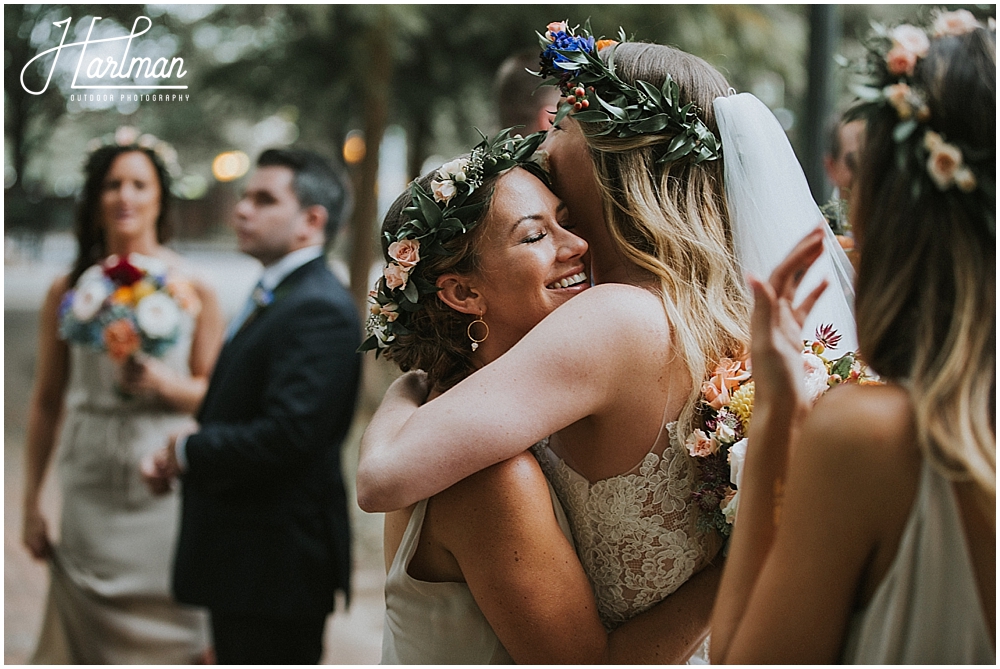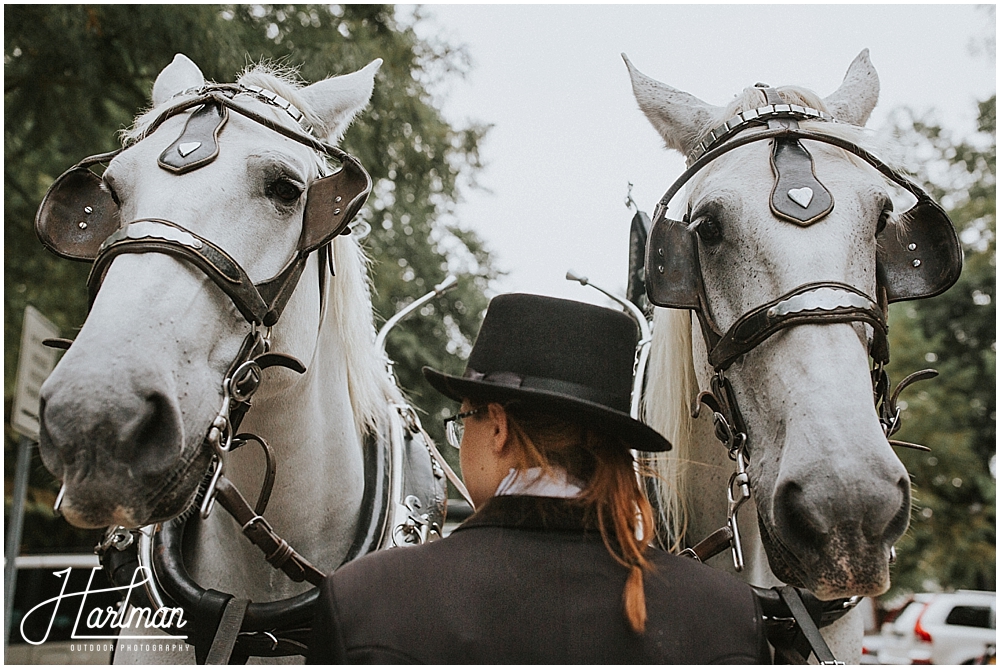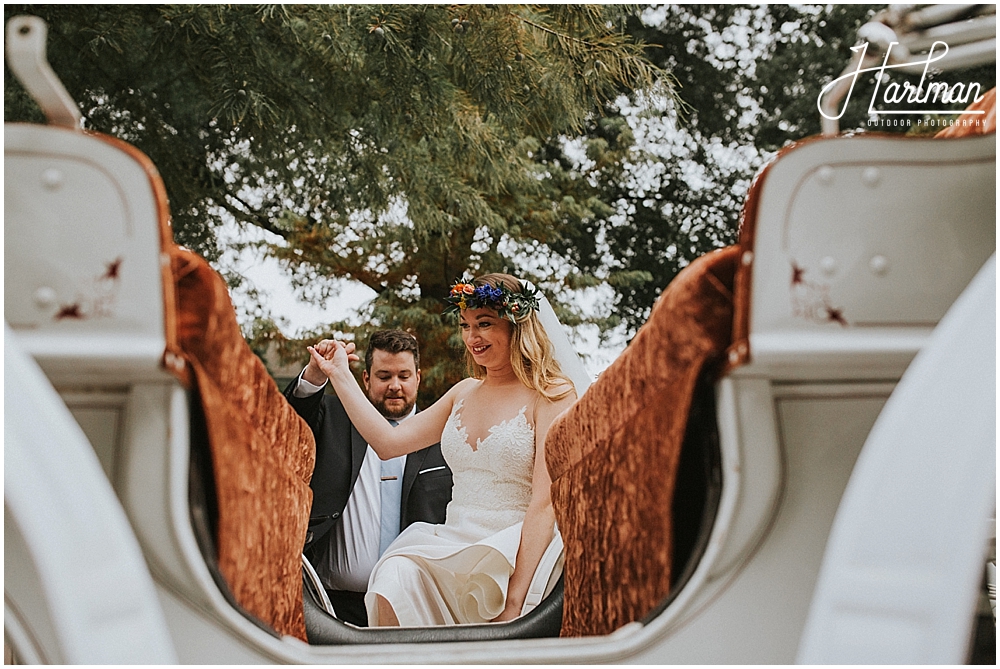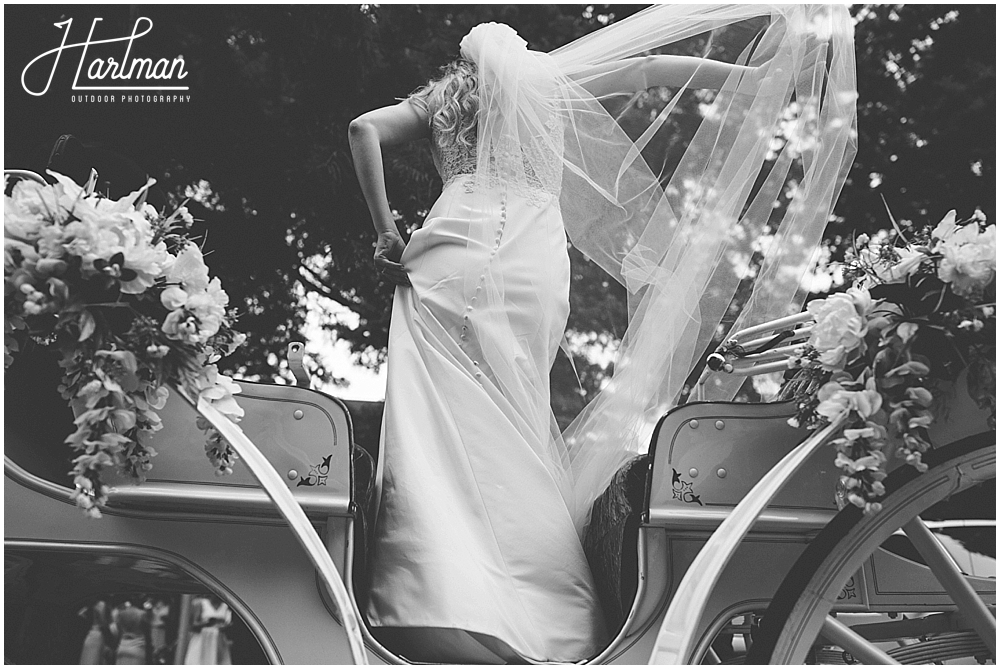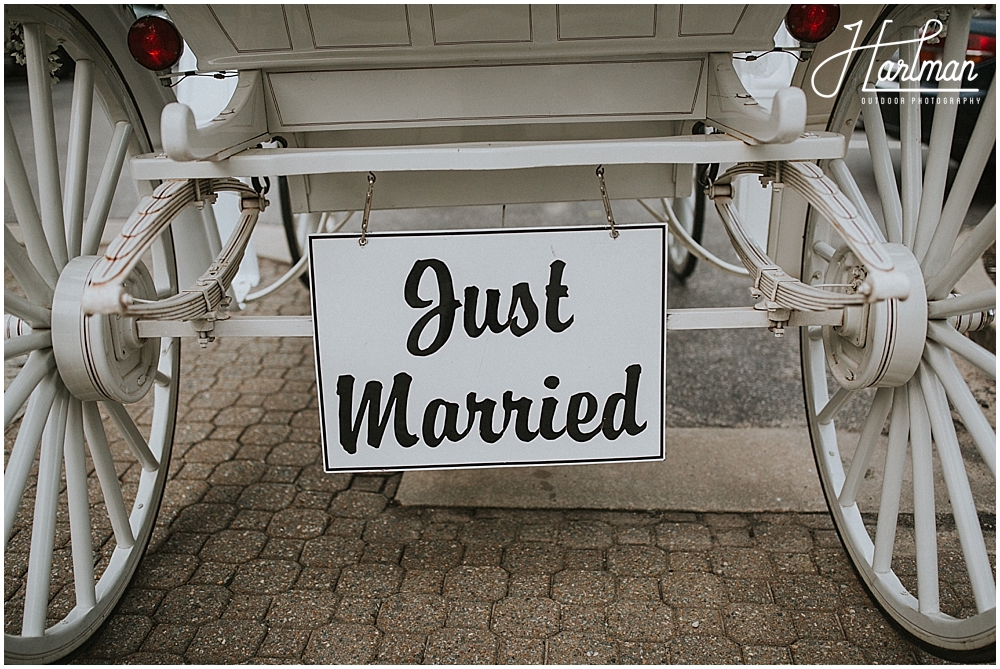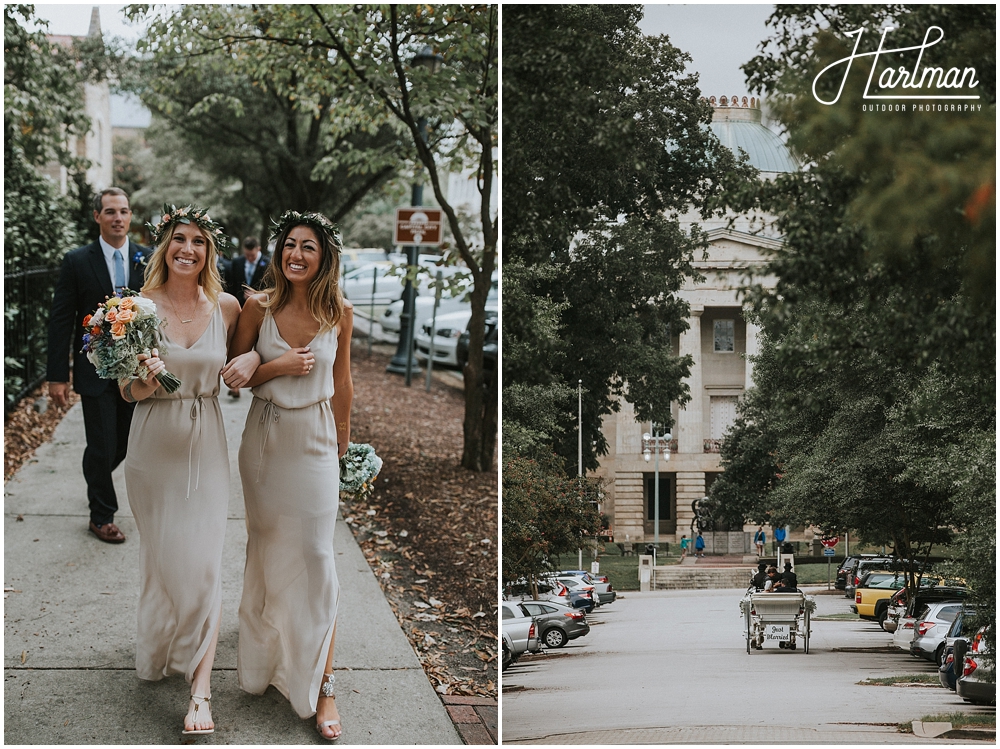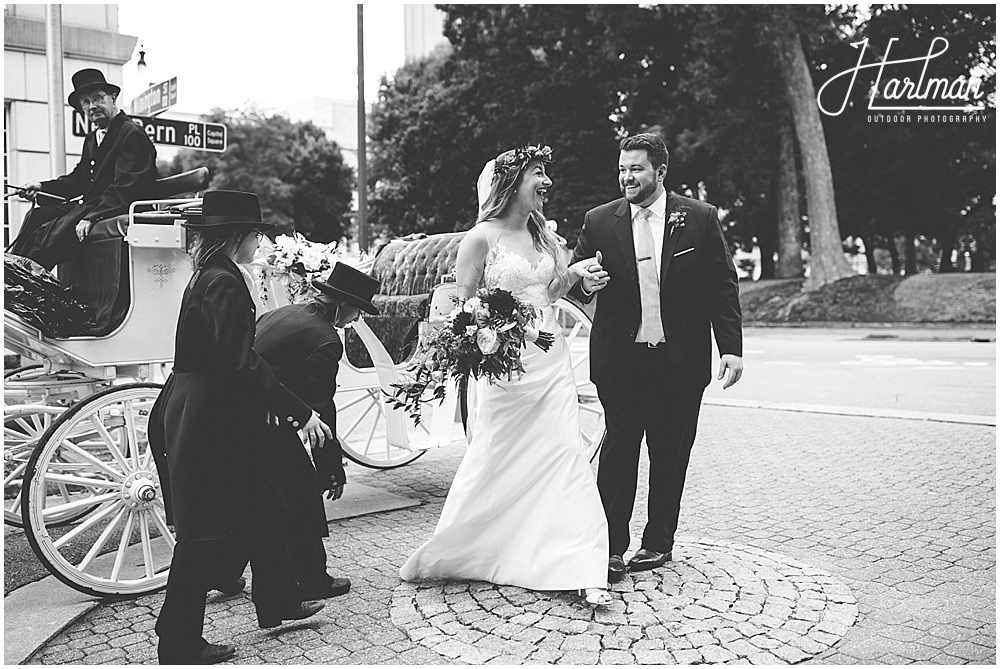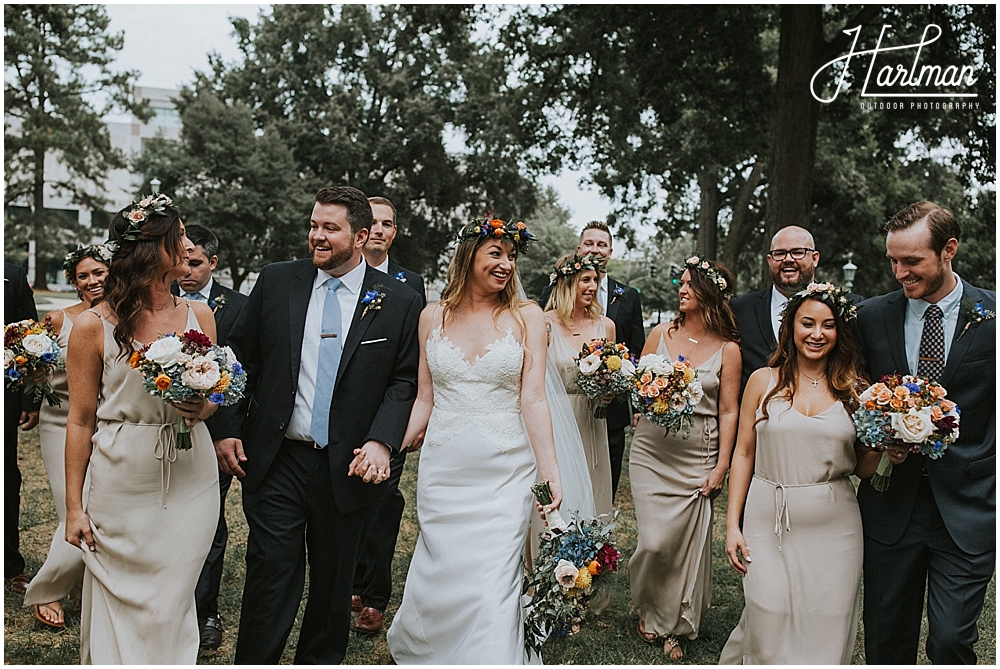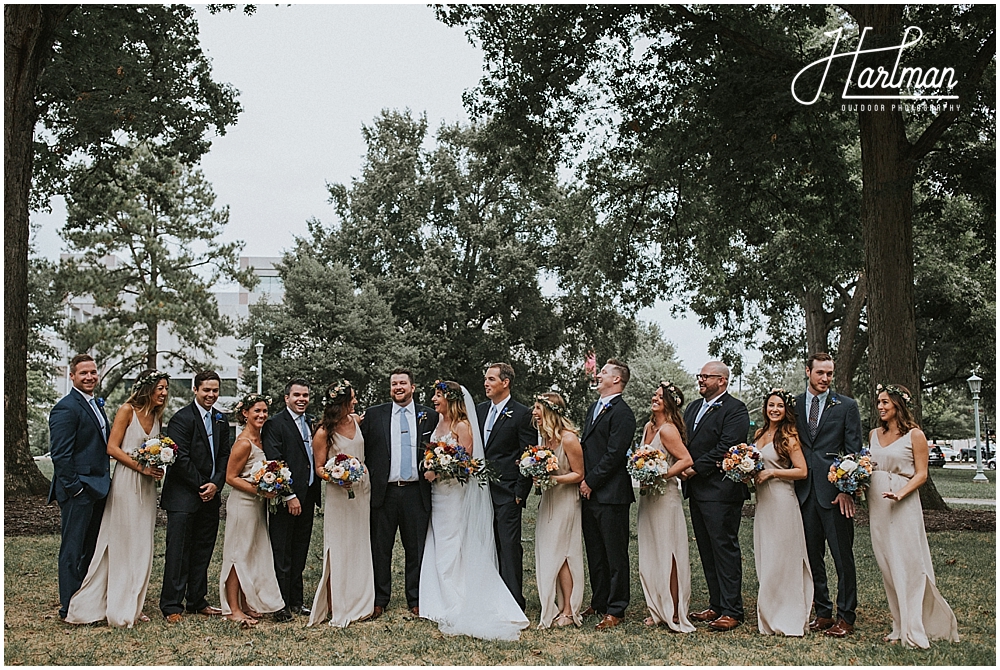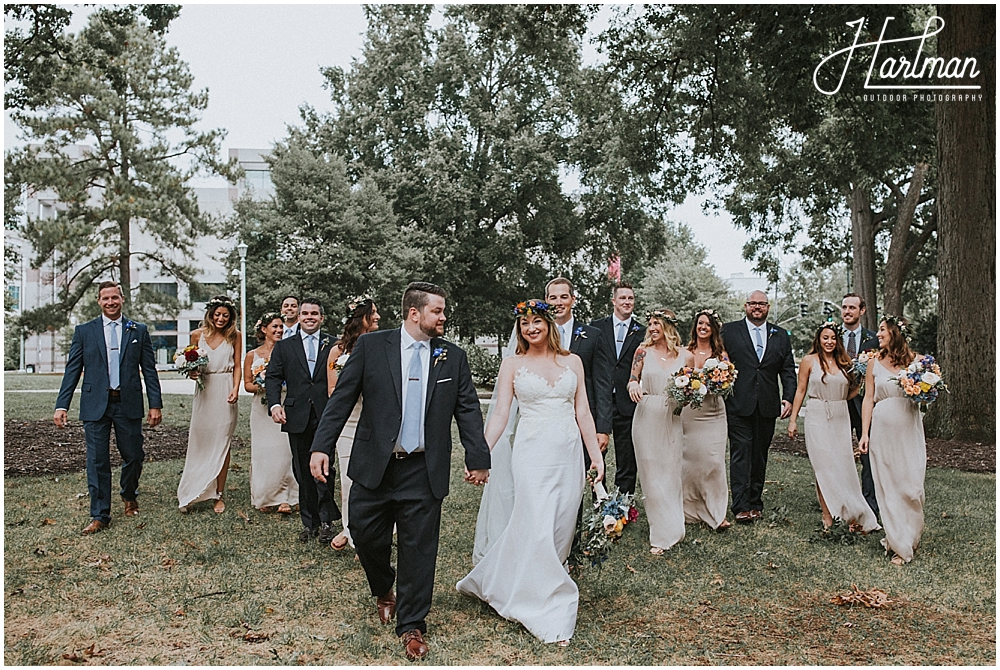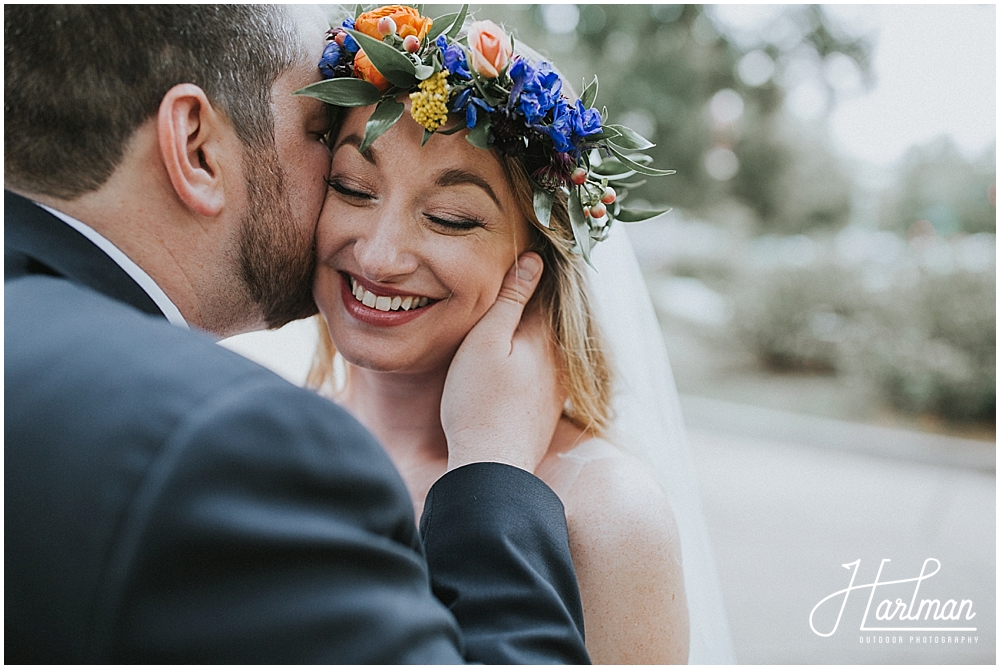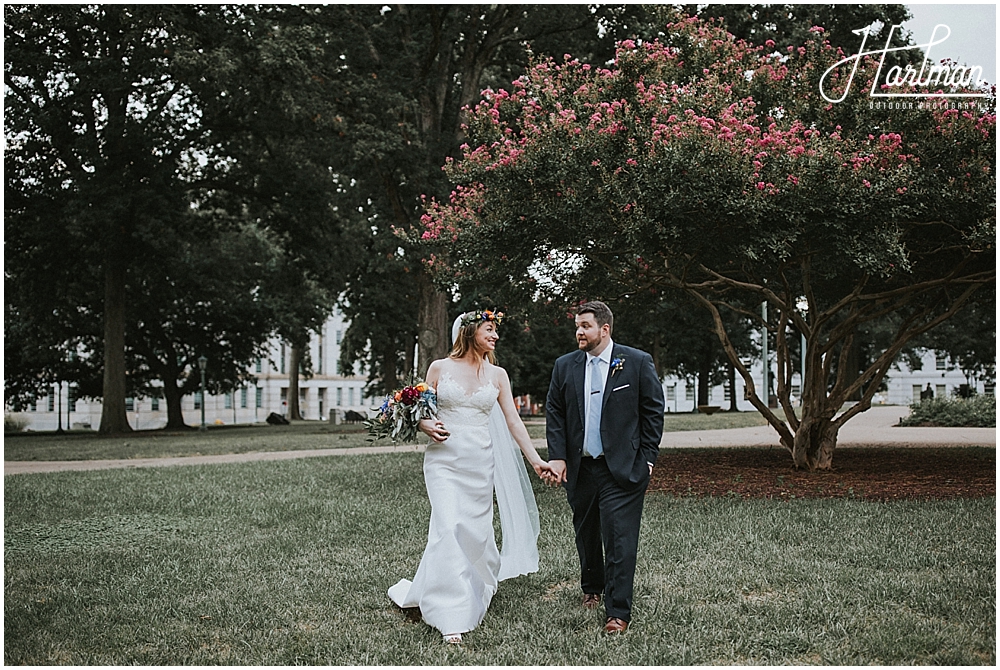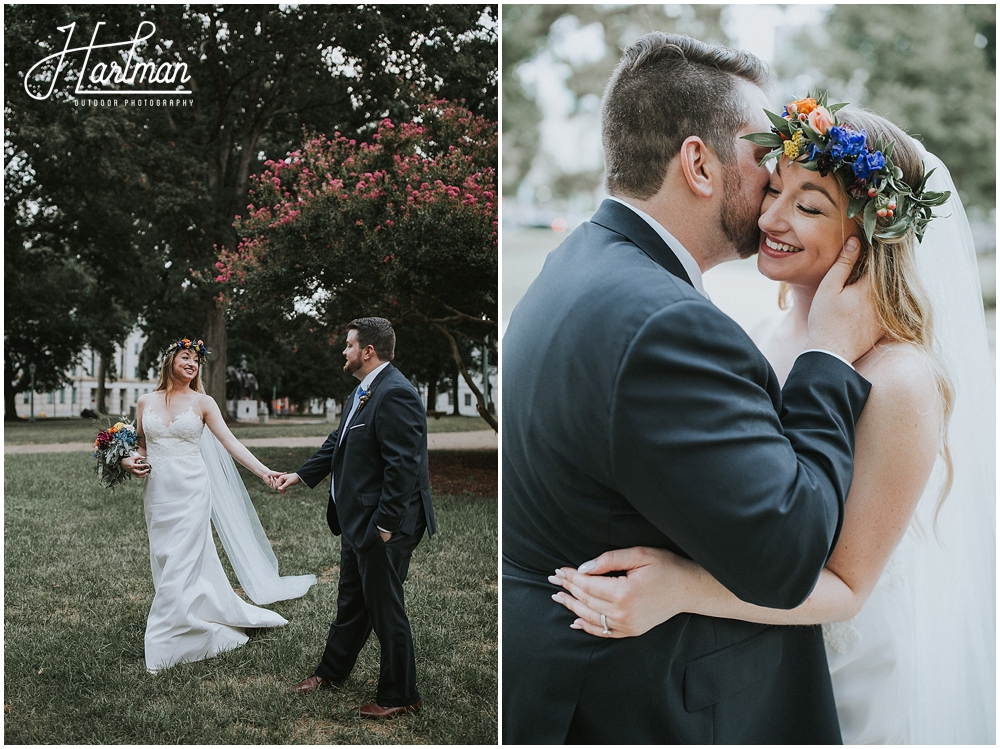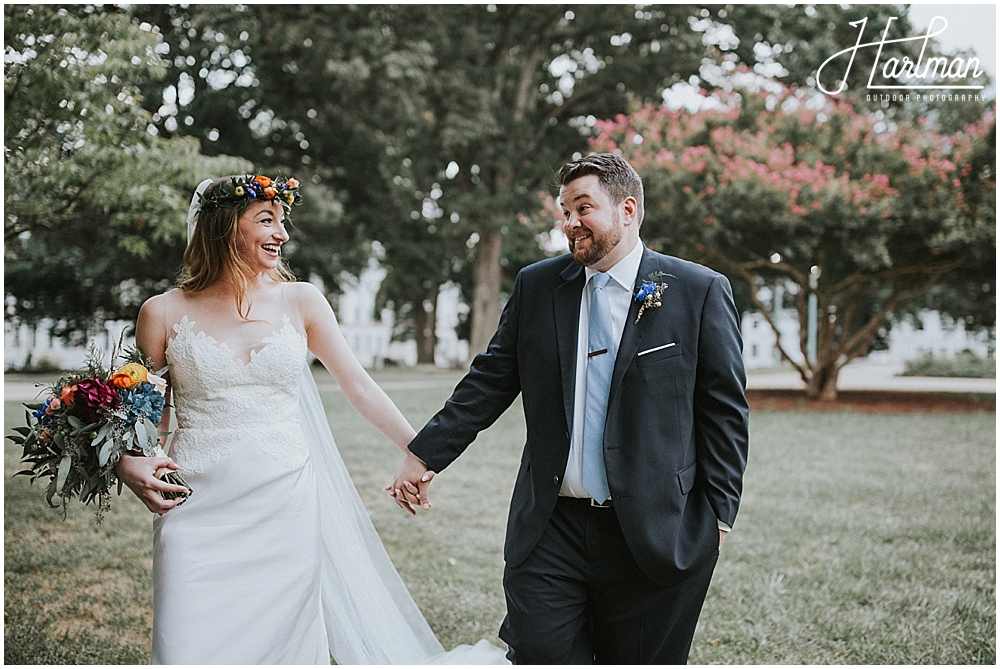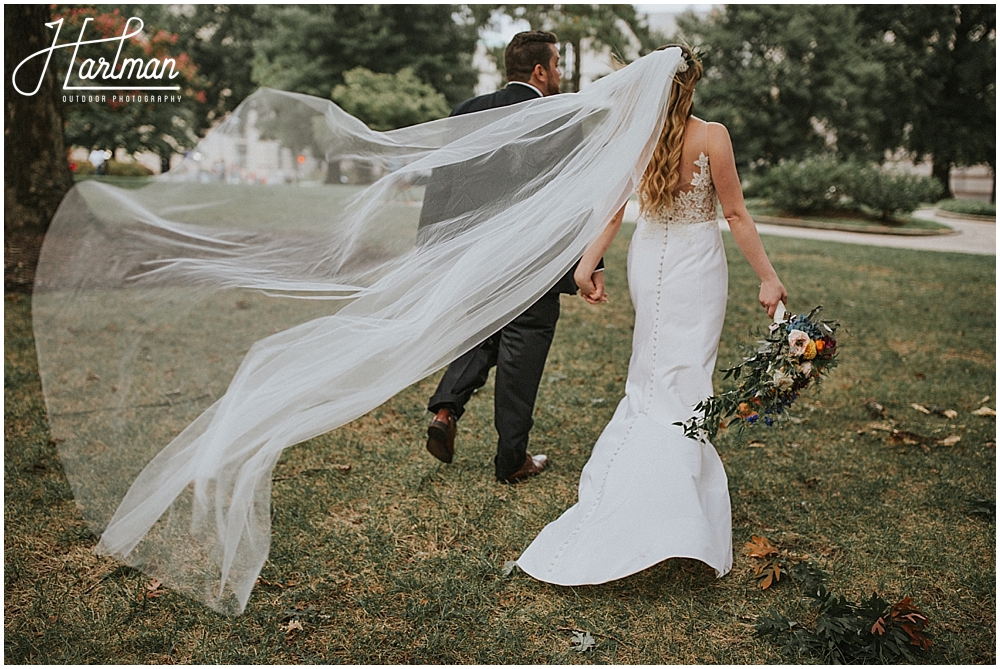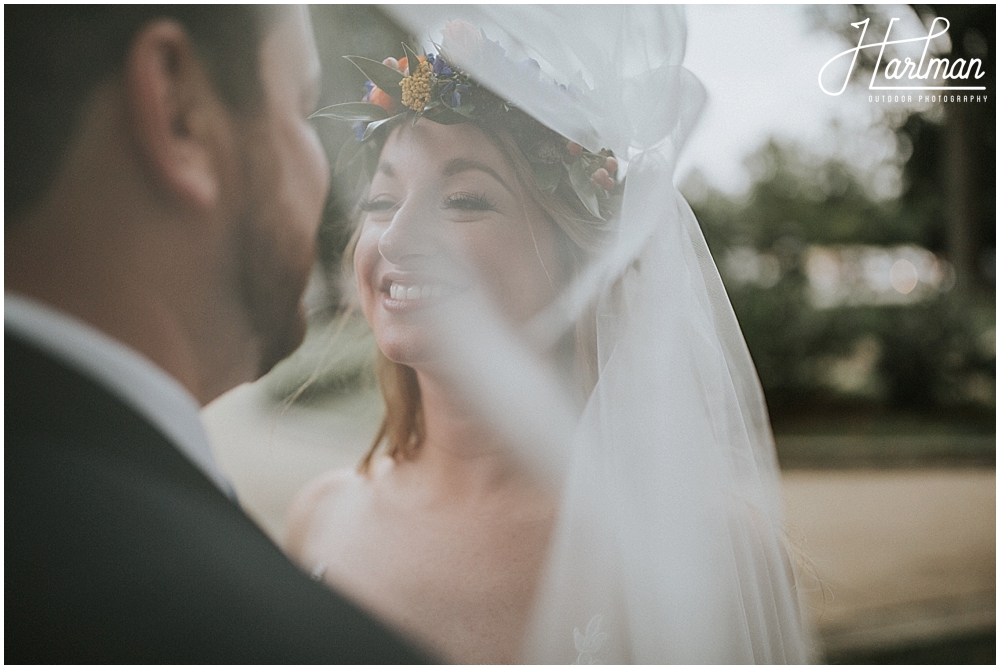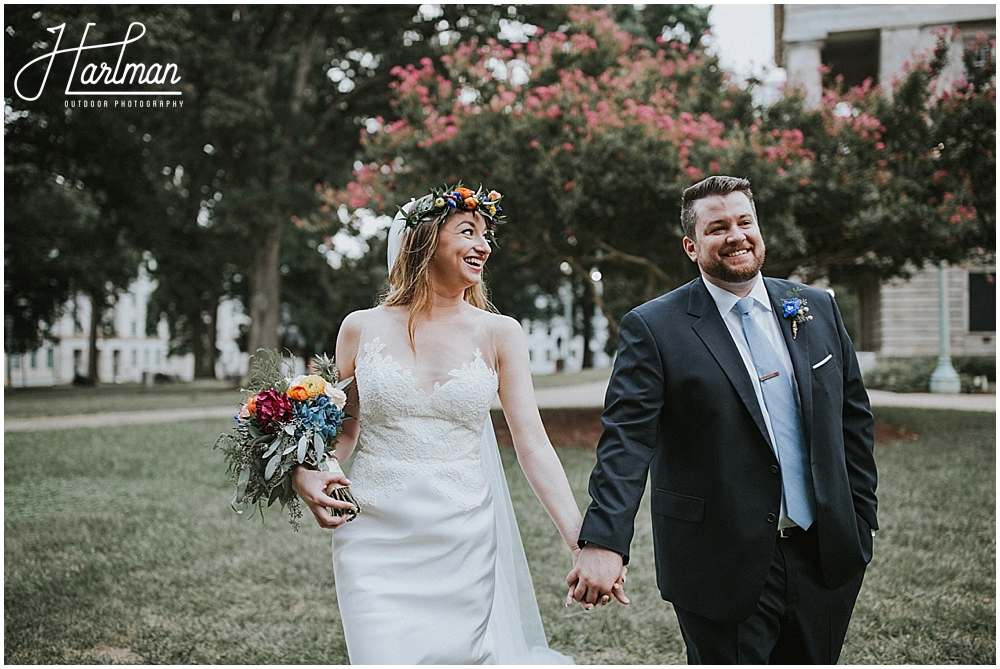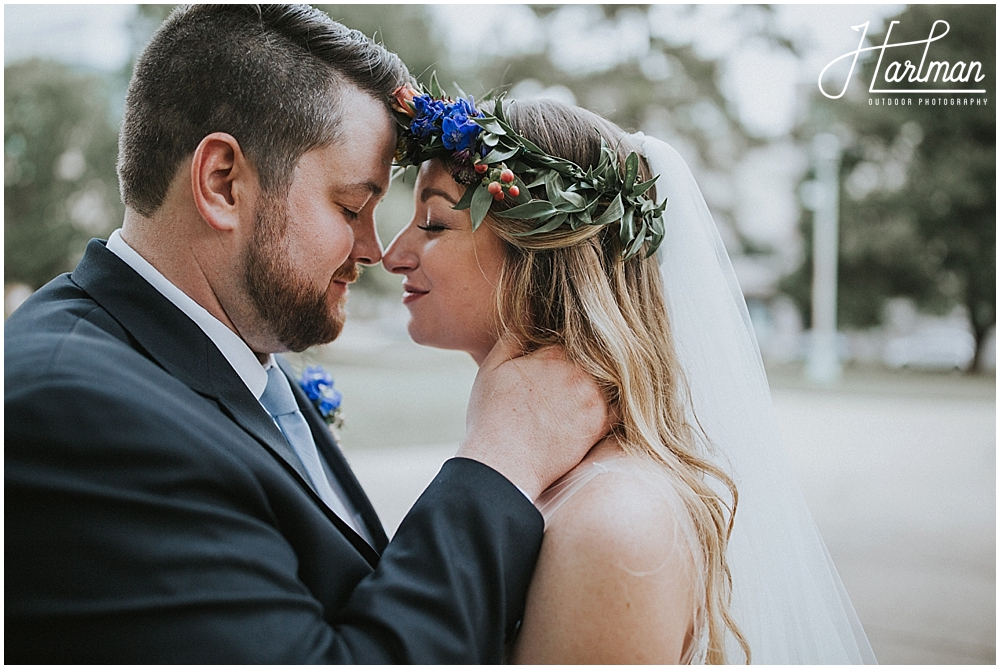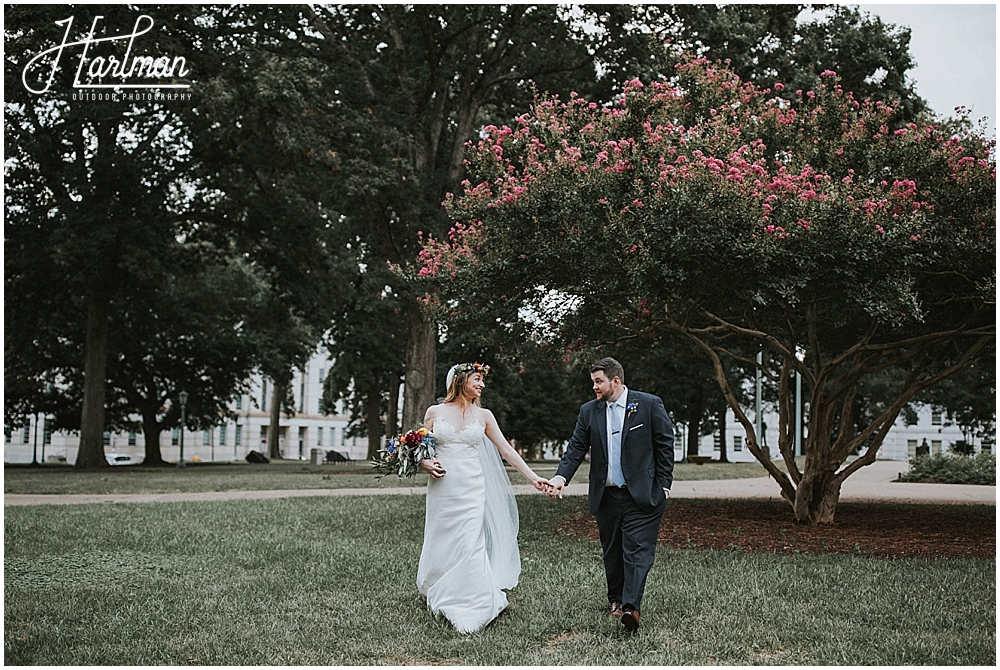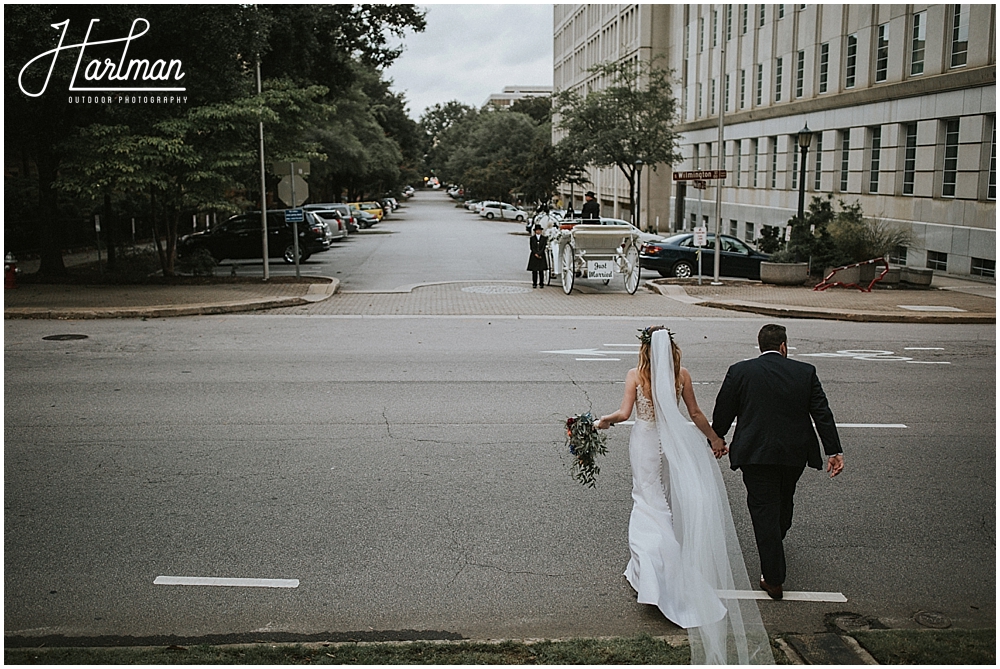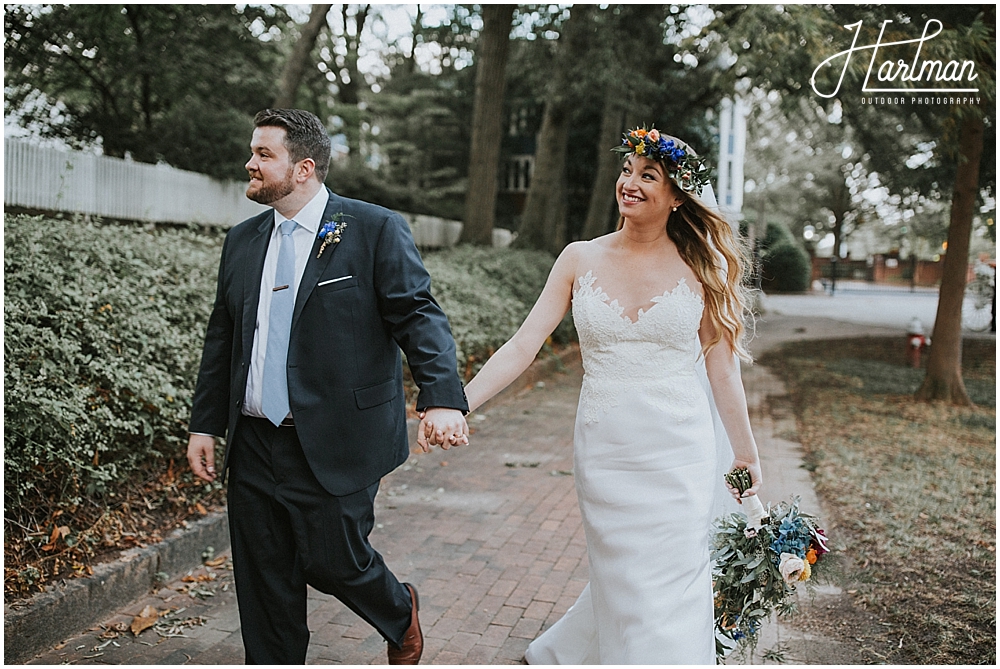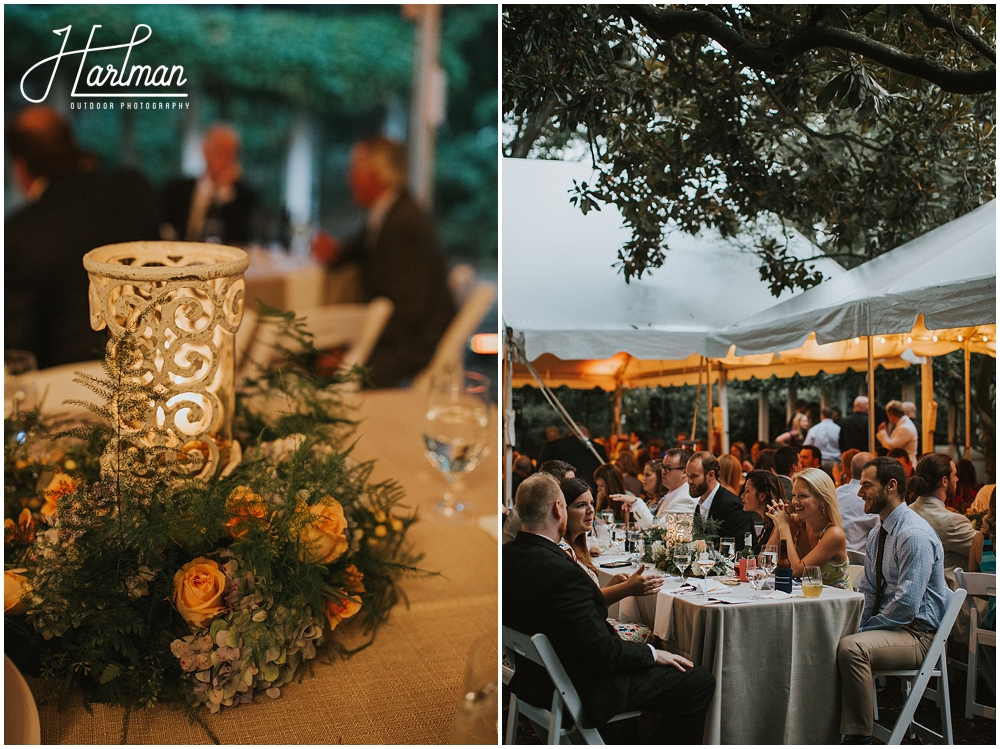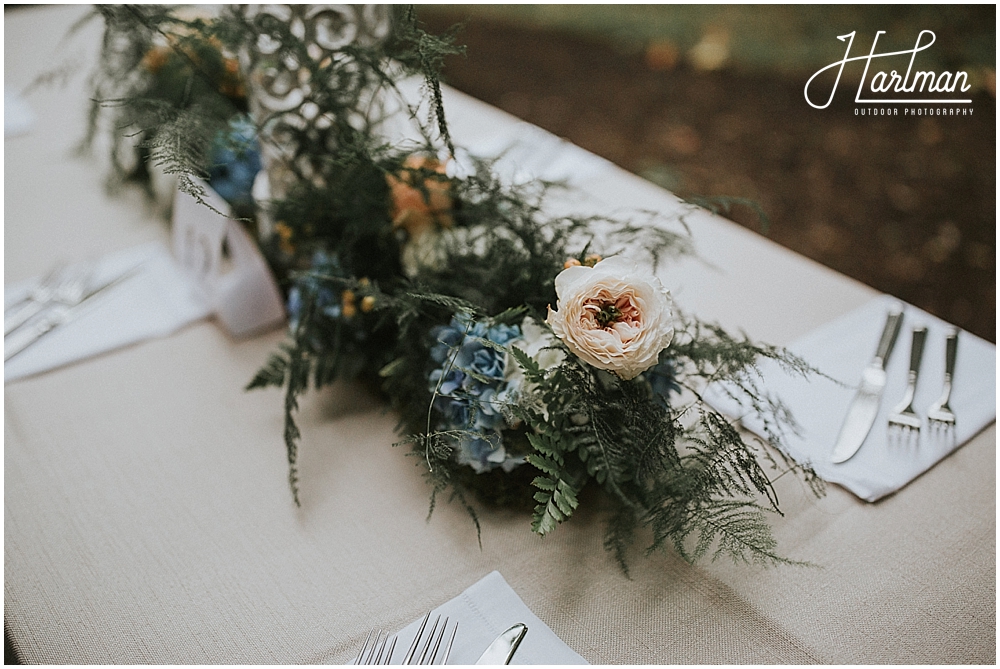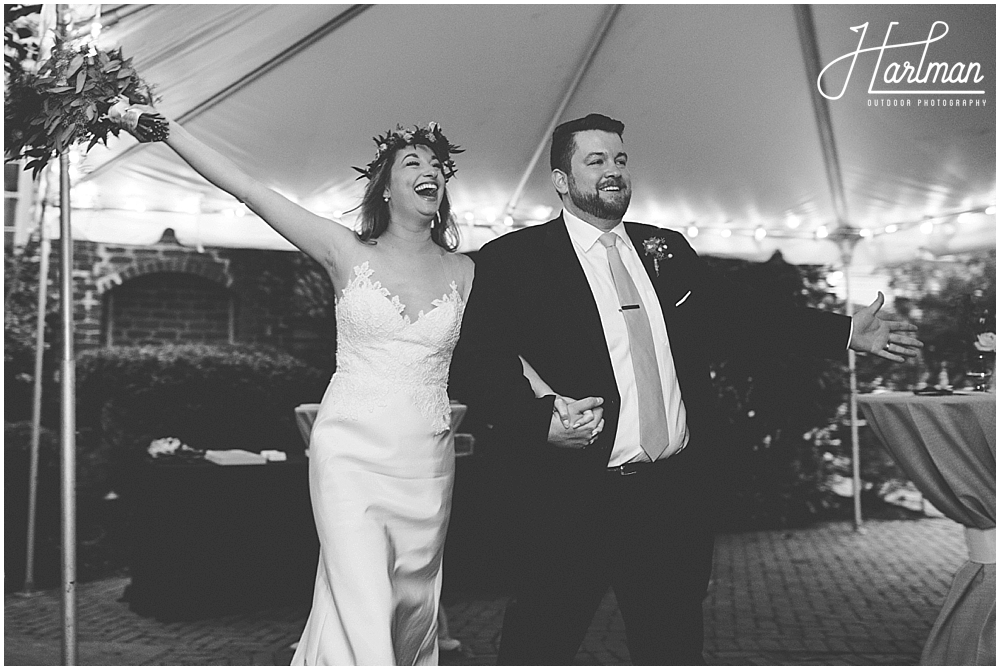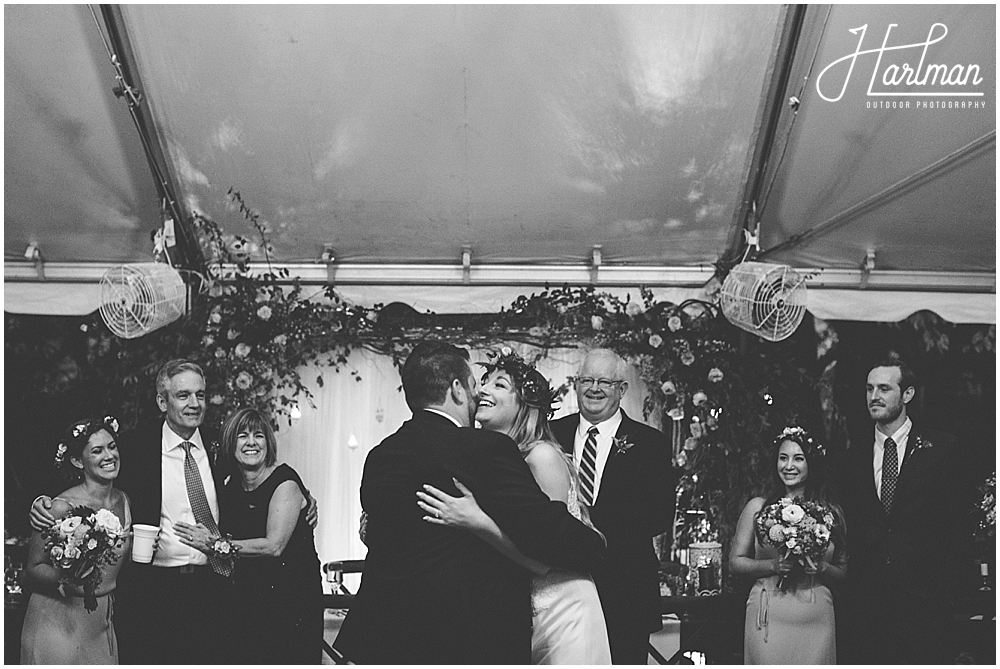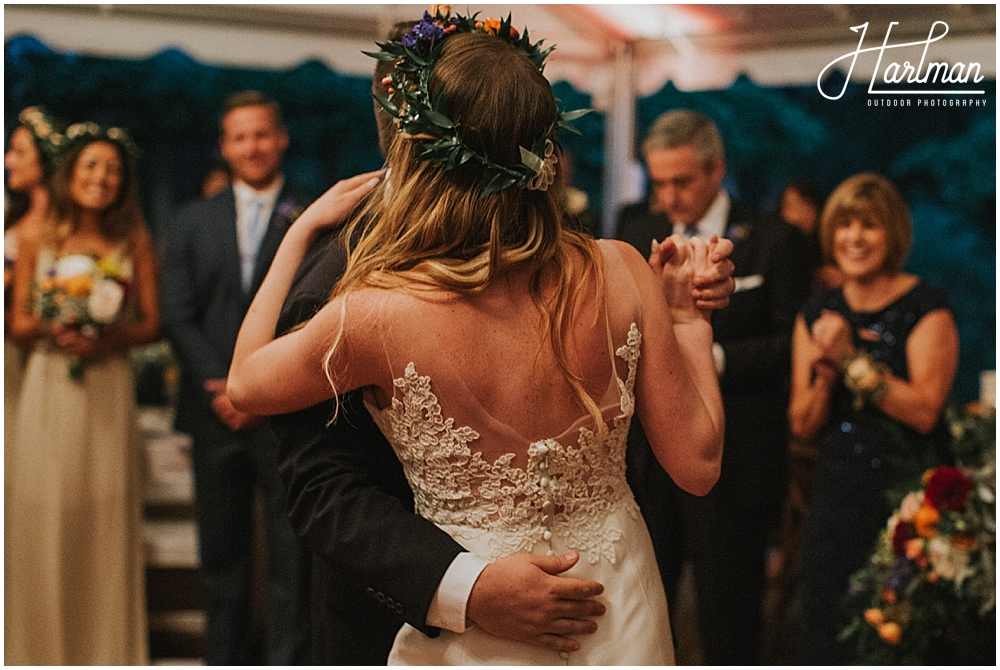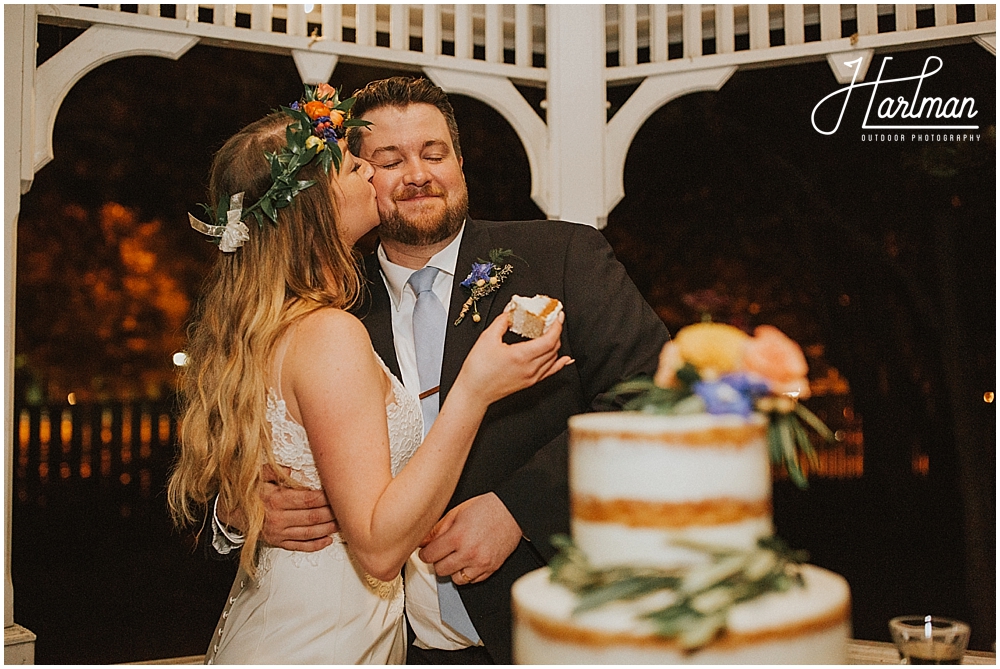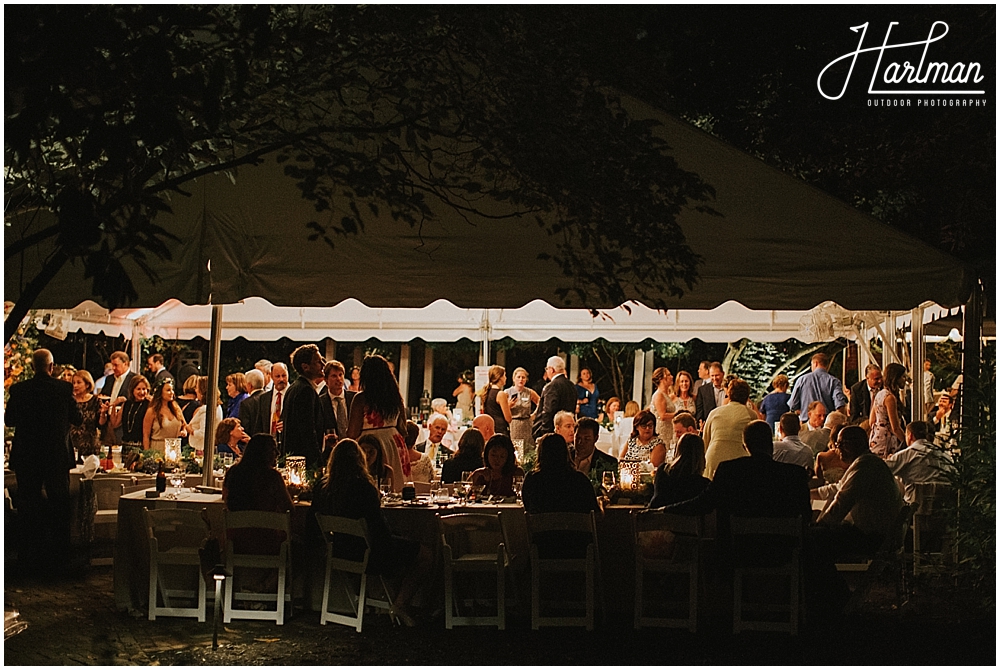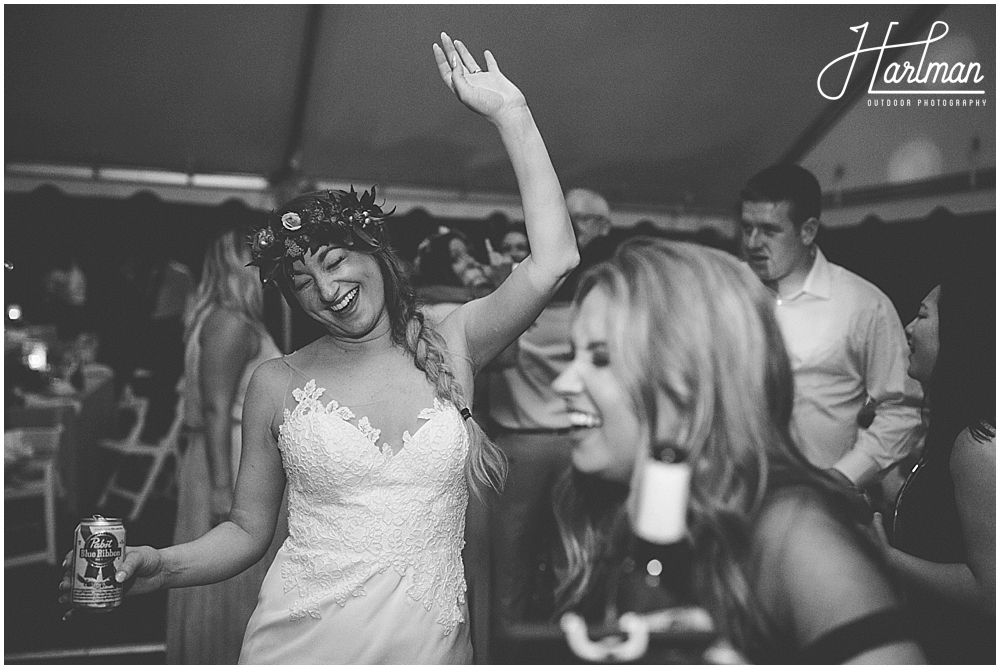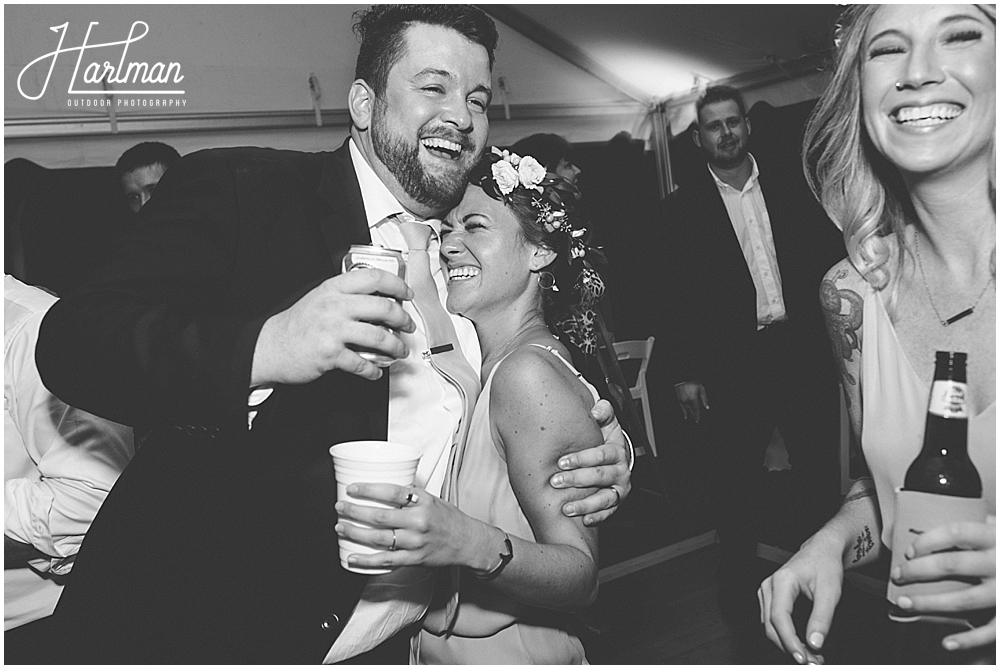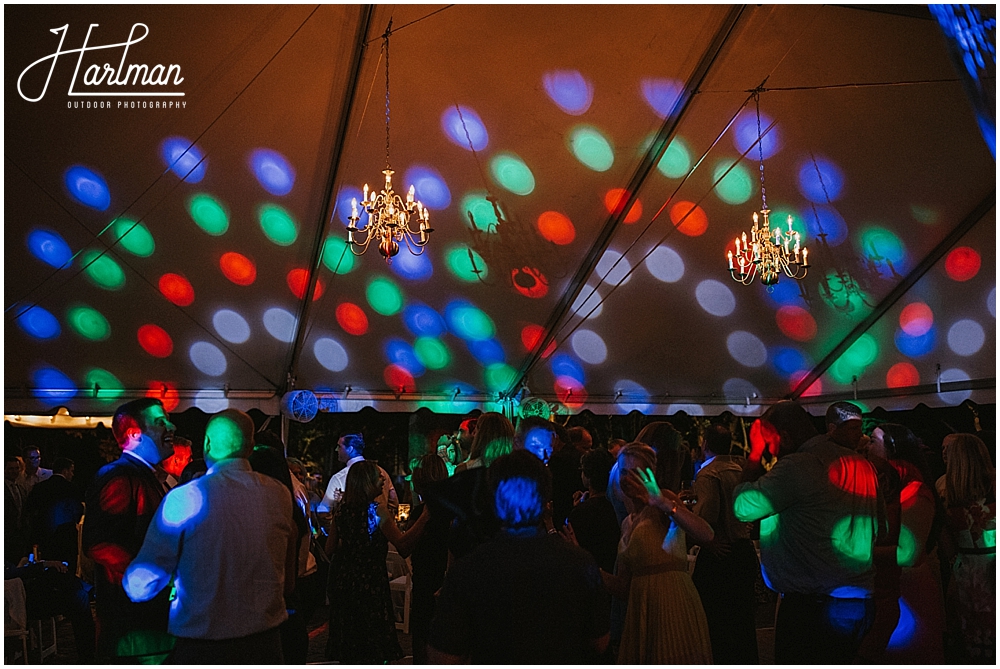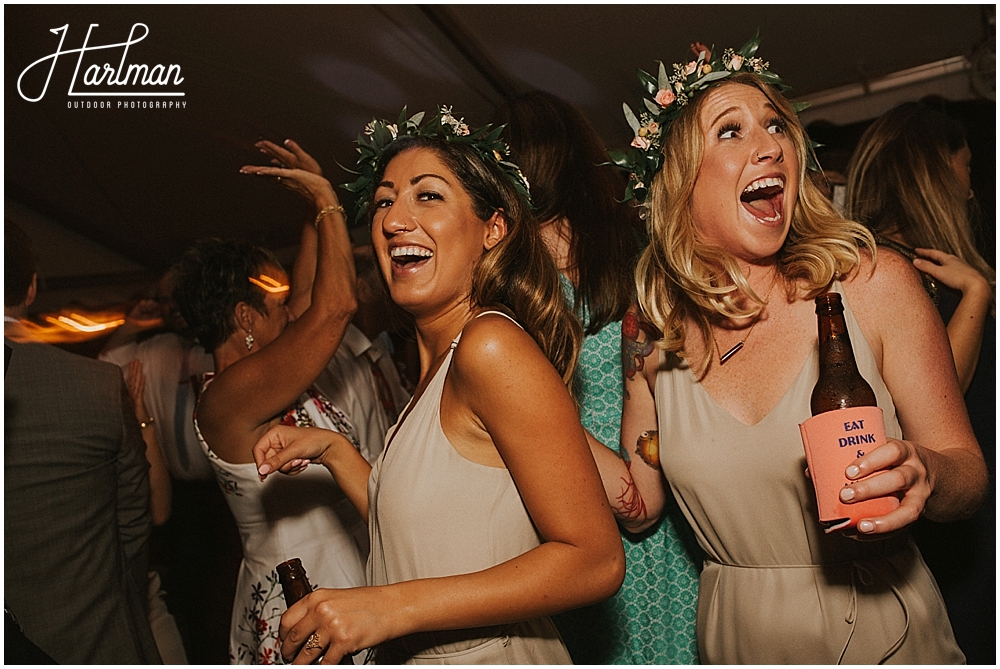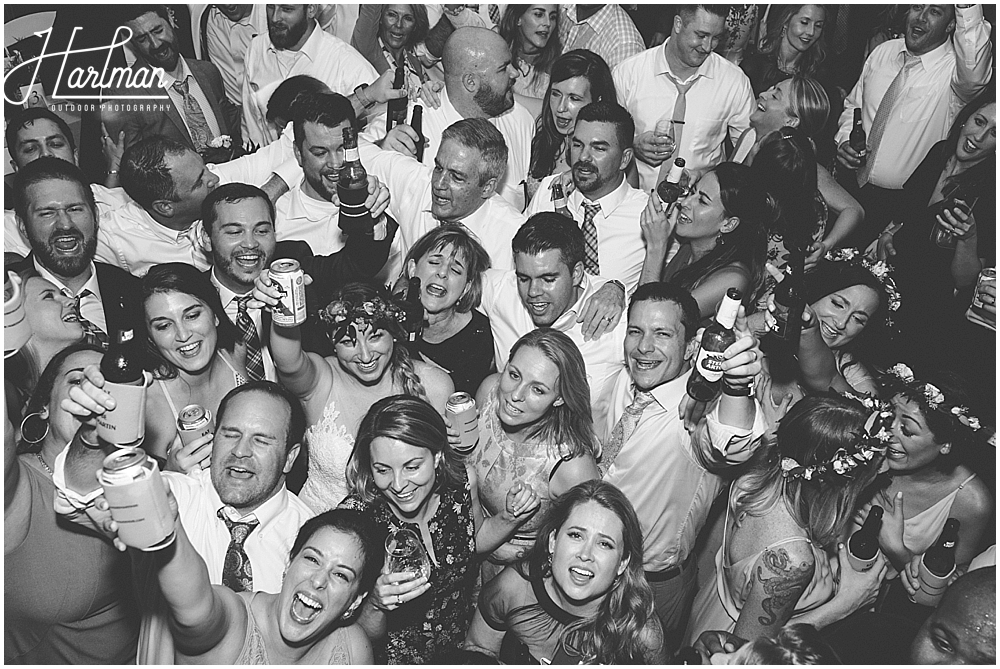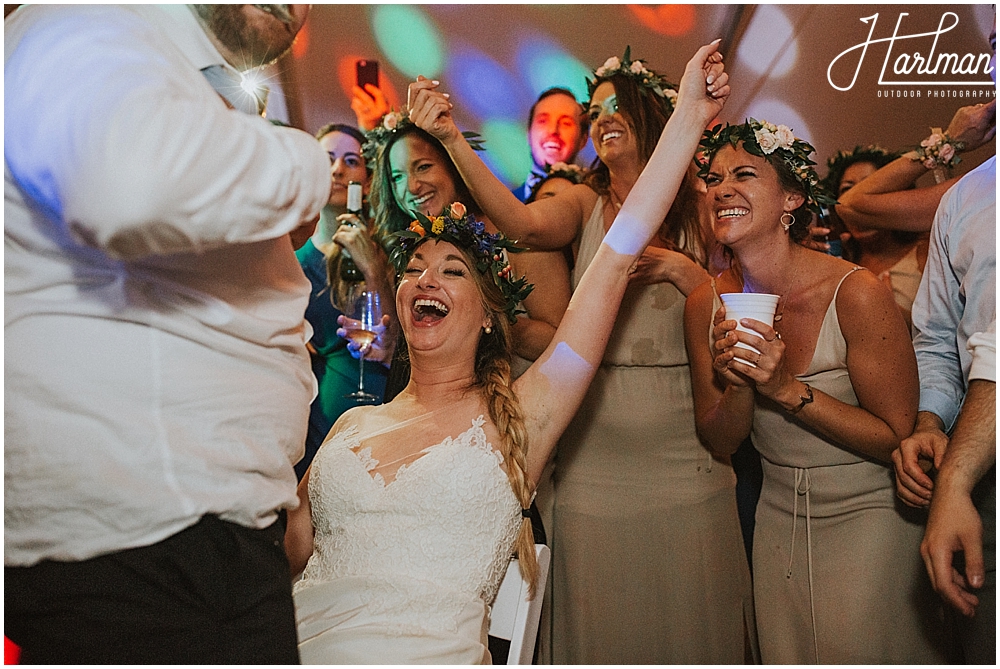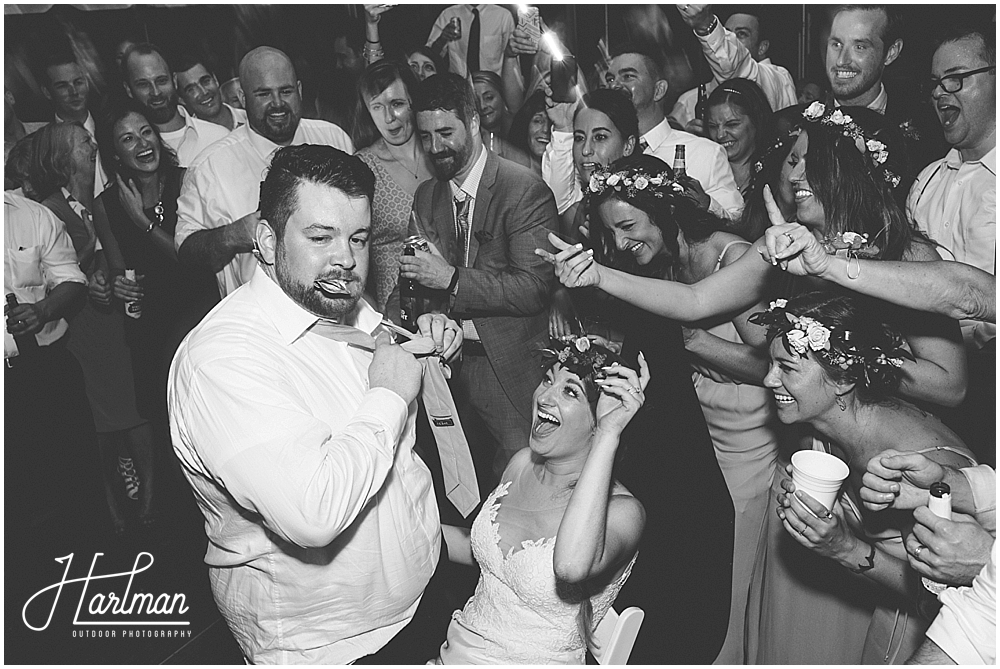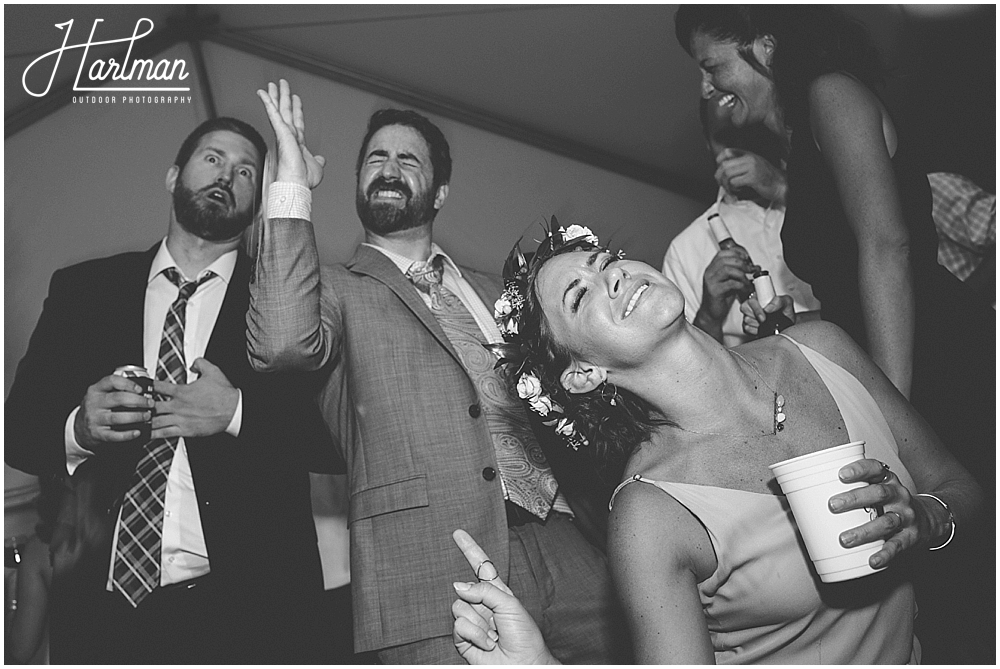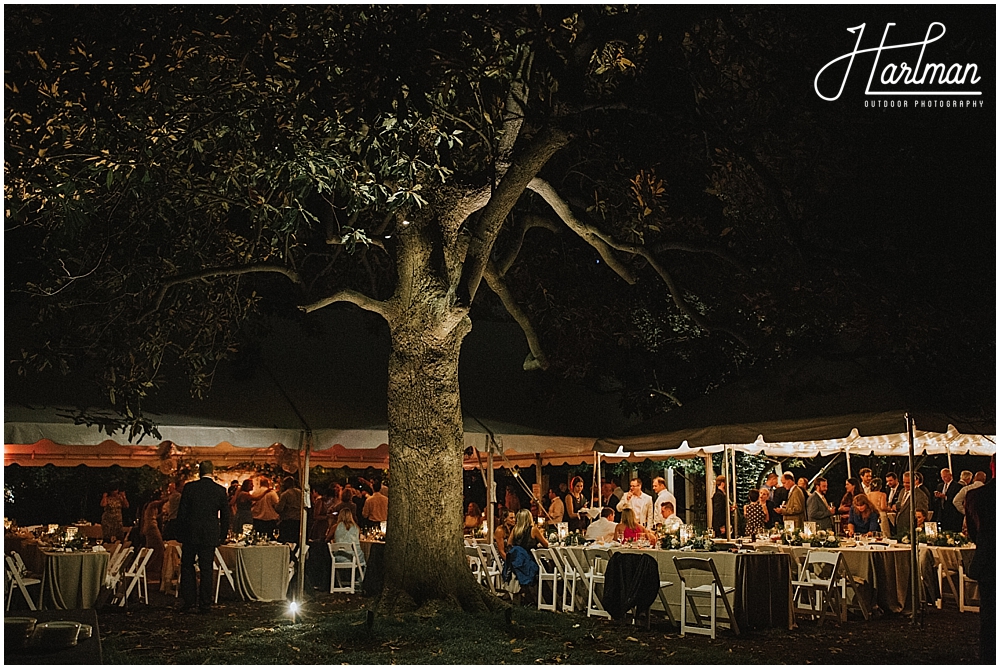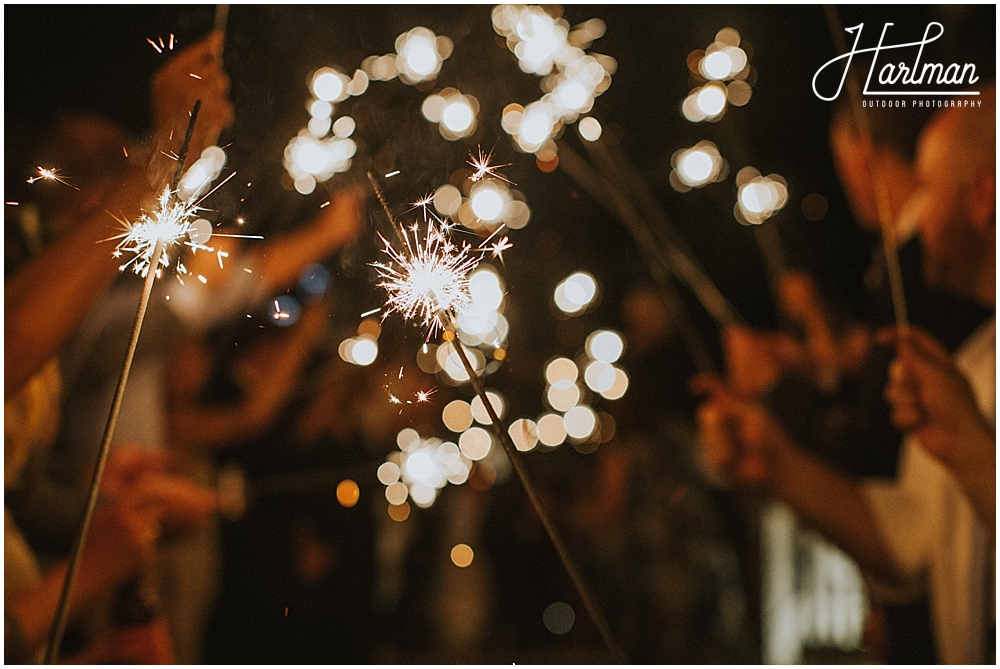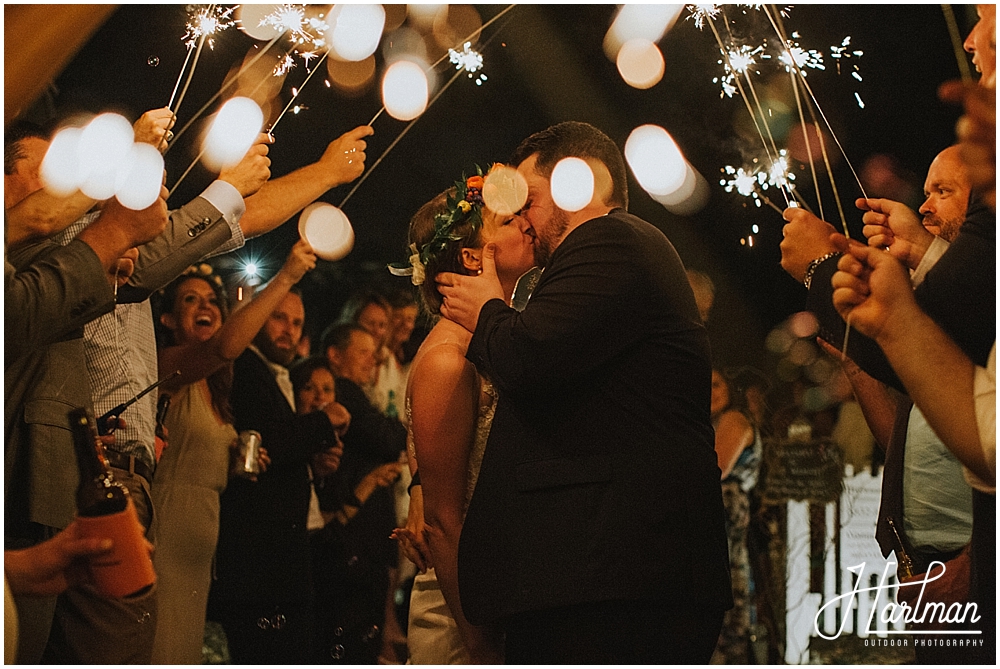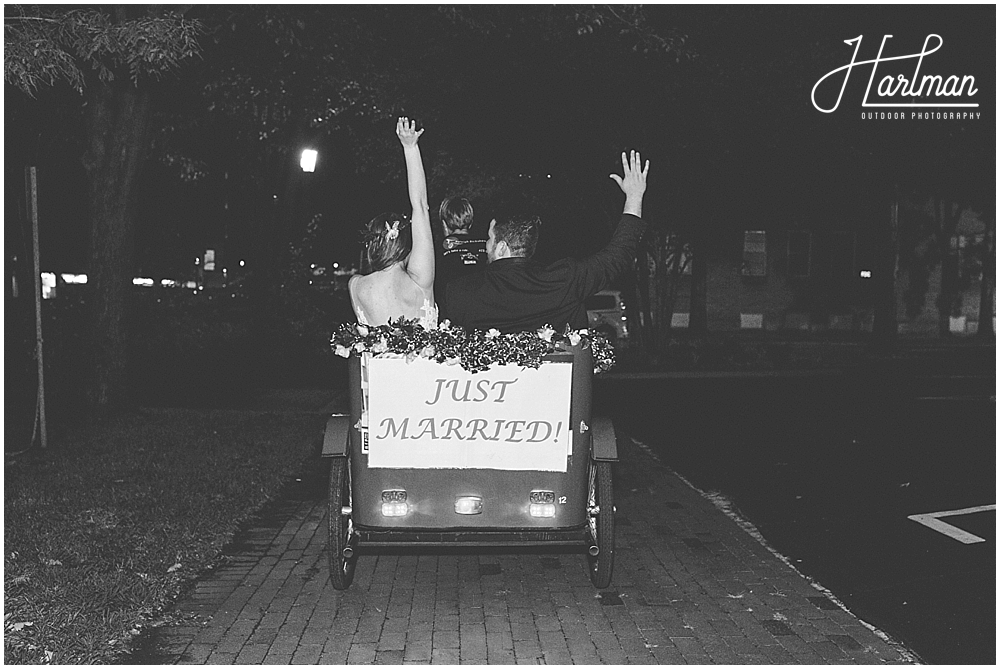 Thank You to the Awesome Vendors
Wedding Planner: Casey from La Fete
Venue: Haywood Hall
Florist: Blossom Artistry
Hair and Makeup: Junction Salon
Caterer: Donovans Dish
DJ: Stylus DJ
Cake: Sugarland