Boone Engagement Photographer – Chantal and De'Marquise Session in the Blue Ridge Mountains of Linville, North Carolina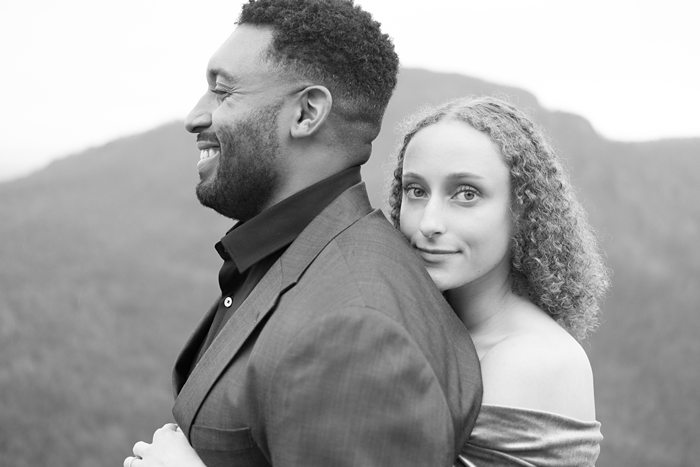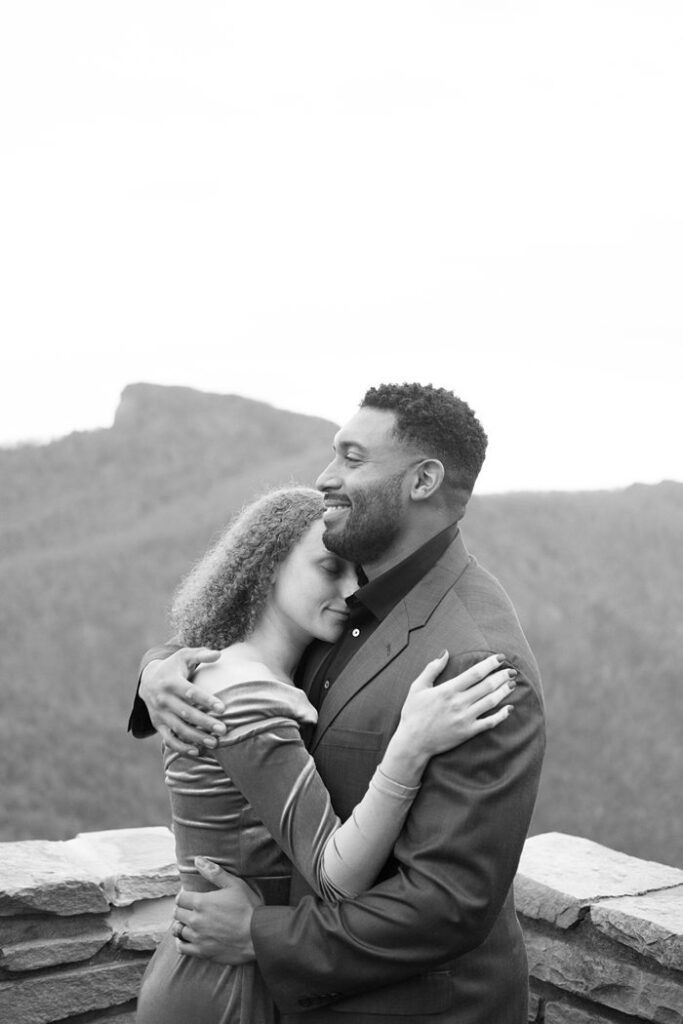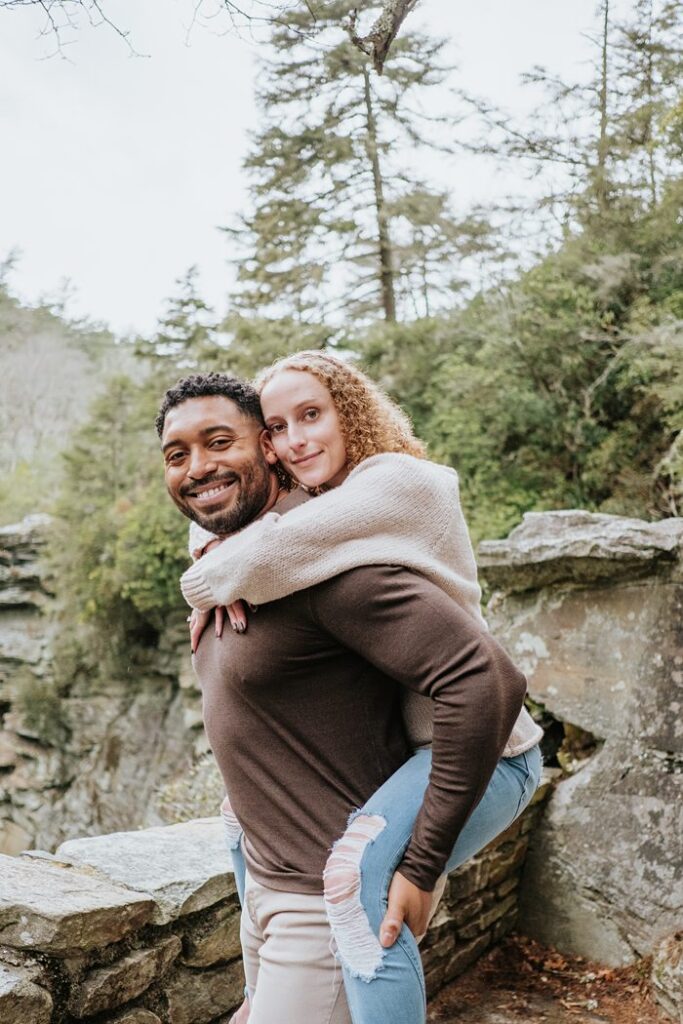 Our amazing associate Peter photographed this gorgeous session with Chantal and De'Marquise this winter in beautiful Linville, NC. These two first contacted us when they were engaged, and  then decided to have a small ceremony at DeMarquise hometown. So while this was booked as an engagement session, it actually was more of a Day After / Newlywed session! Mega Congrats to these guys!
For their engagement session, we had planned their locations for Linville Falls and a nearby overlook. Both of these locations are pretty close to Boone, North Carolina. The day of their session, the rain went from a 40 percent chance to…. a ninety percent chance. But thank god, the rain held off for most of their session. We always bring umbrellas just in case, and thankfully they were only needed during the hike in at Linville Falls. These two deserve that sort of blessing from mother nature!
After hanging around and enjoying the scenery at Linville Falls, these two continued their session at a nearby overlook we had picked out prior. Again, we were so lucky with the weather. Not only did it not rain, but the forecast scared away any crowds and we had the entire place all to ourselves! These two and those views were an absolute smoke show!
Thanks so much to Chantal and DeMarquise for asking us to photograph these wonderful memories for you! And amazing job to our Associate photographer Peter who took these photos.
Owner, Photographer, and Associate Manager of Hartman Outdoor Photography
Curious to see more Boone area weddings?
Check out this Colorful Autumn  Outdoor Wedding at Eseeola Lodge by our associates Zack and Jenny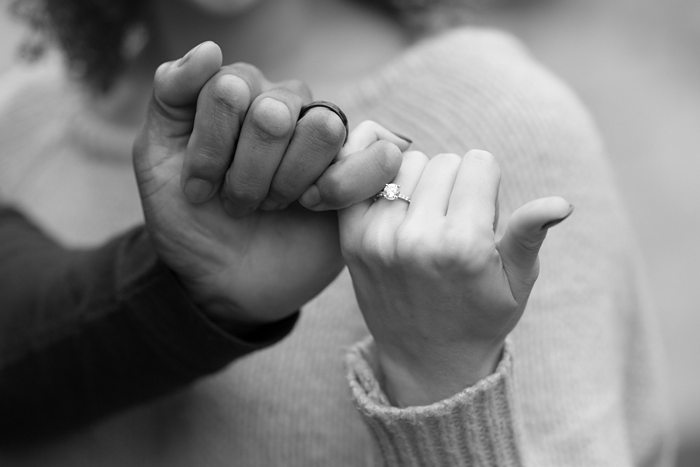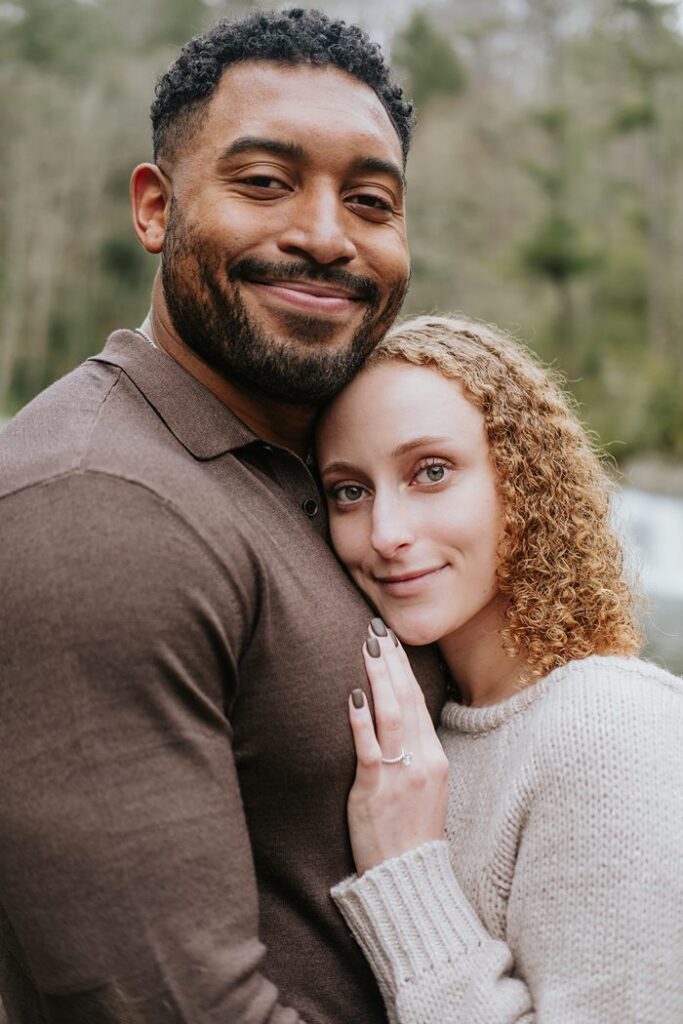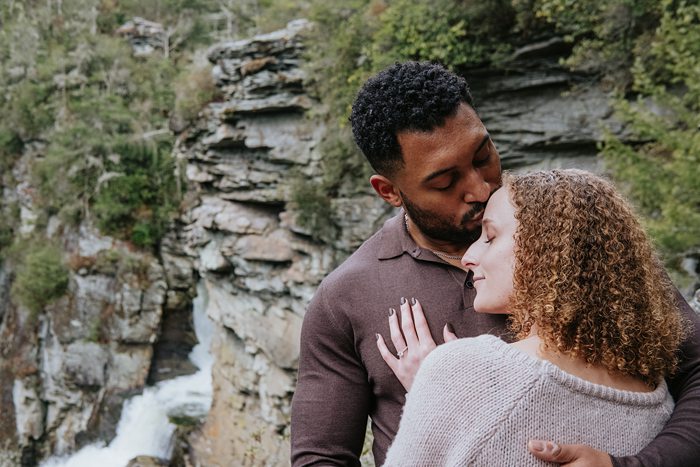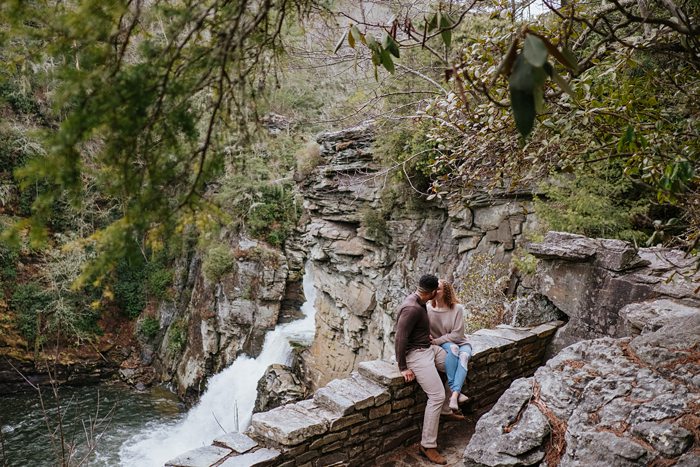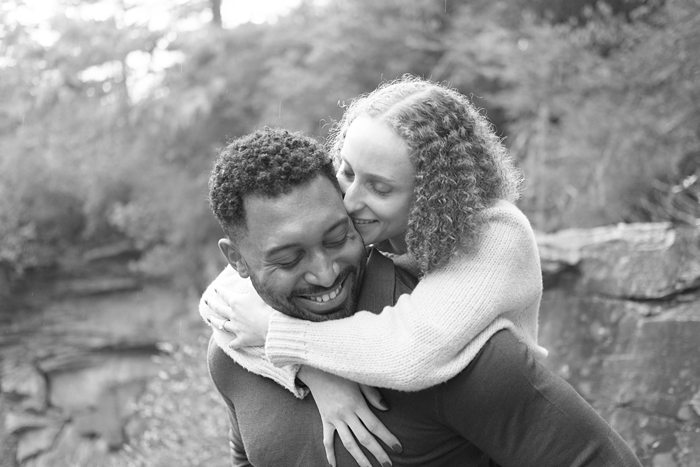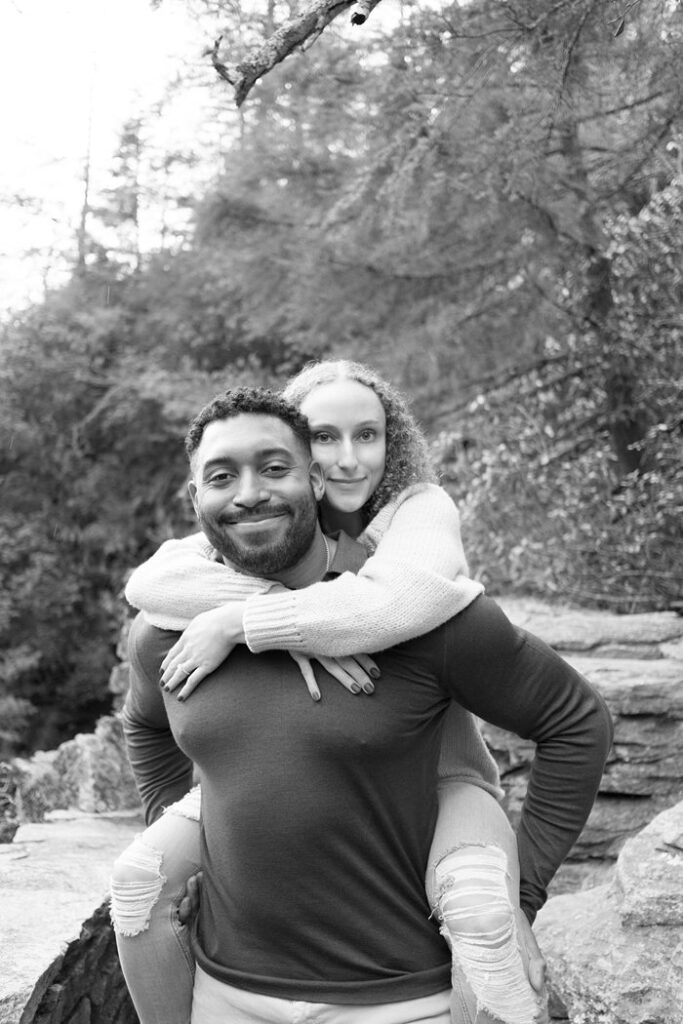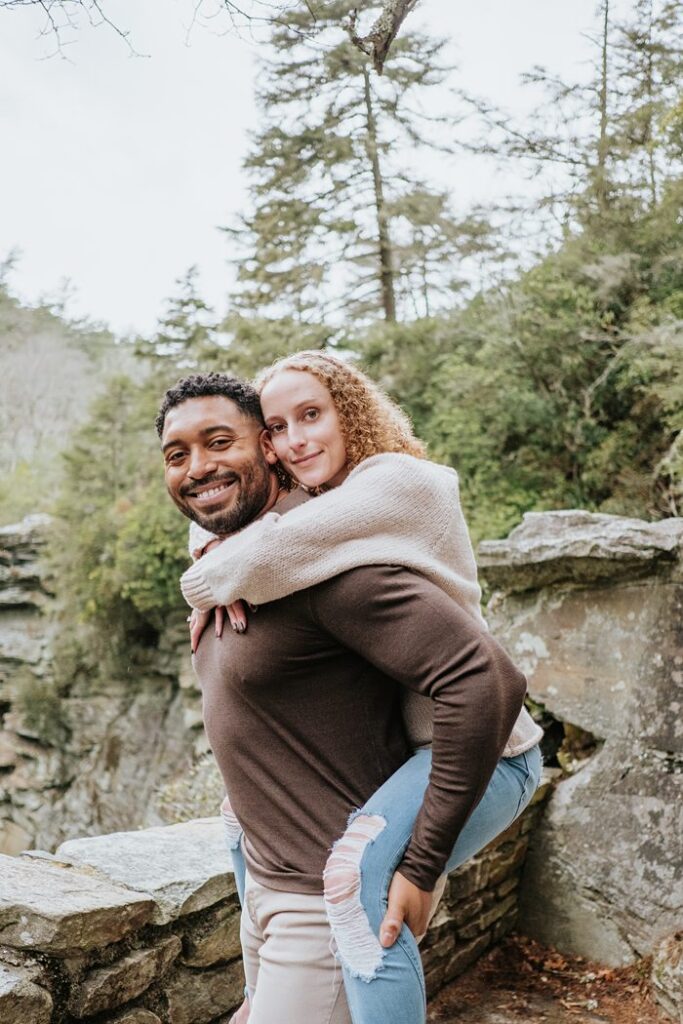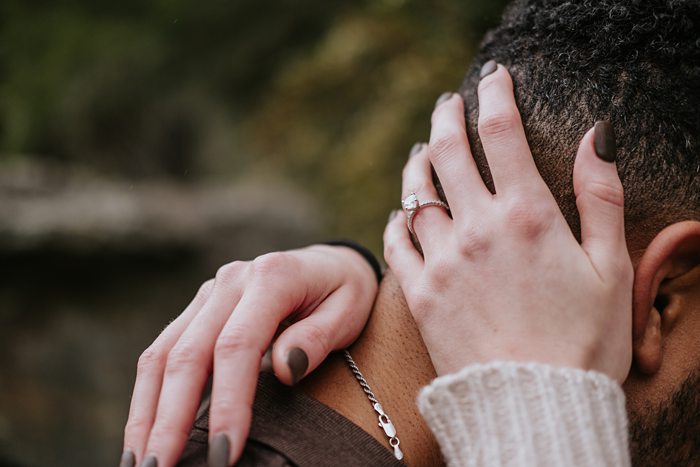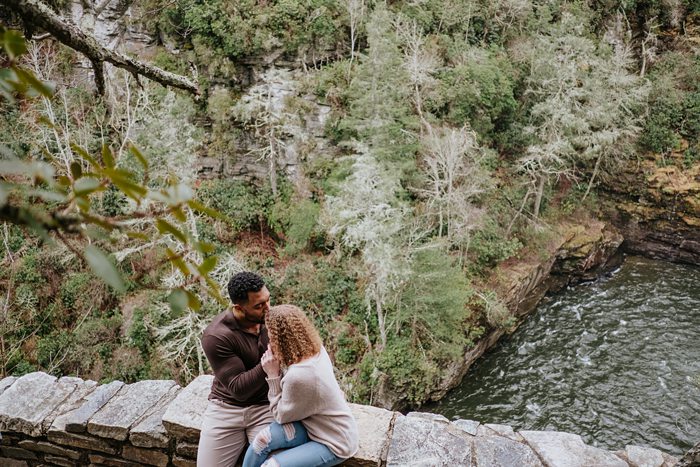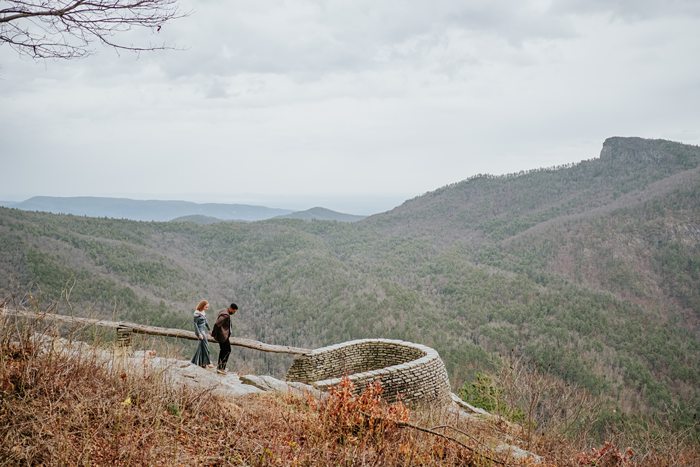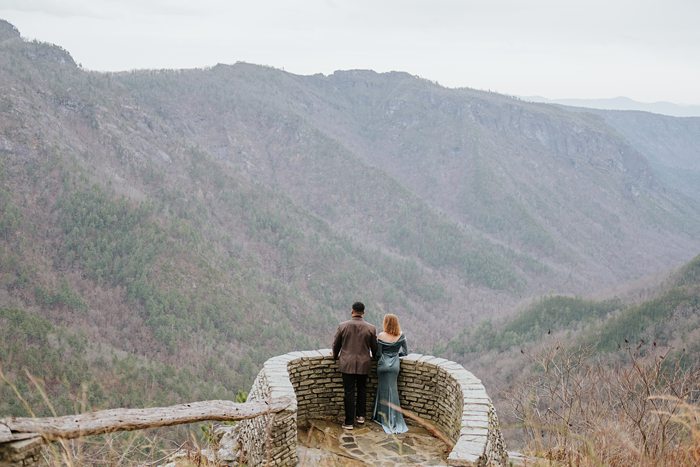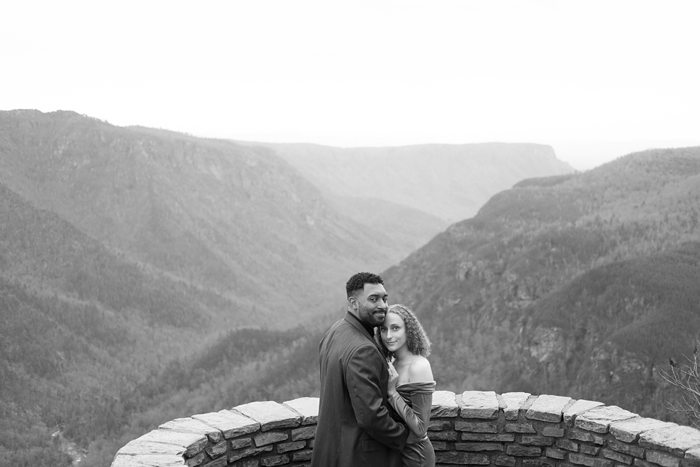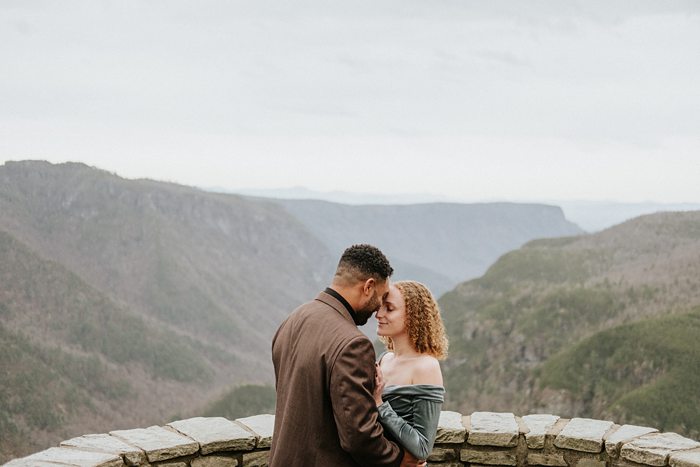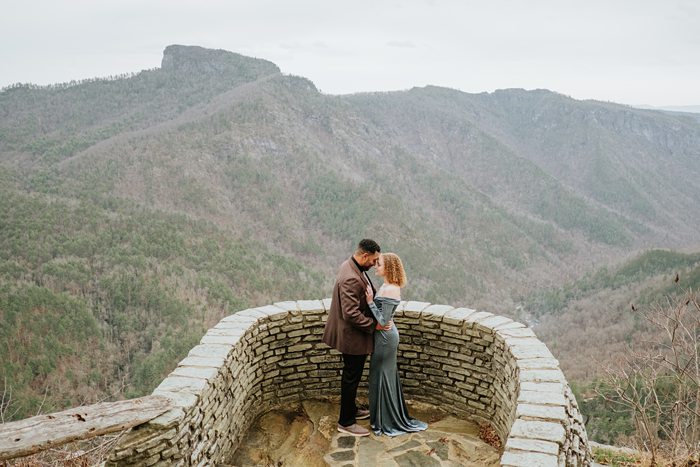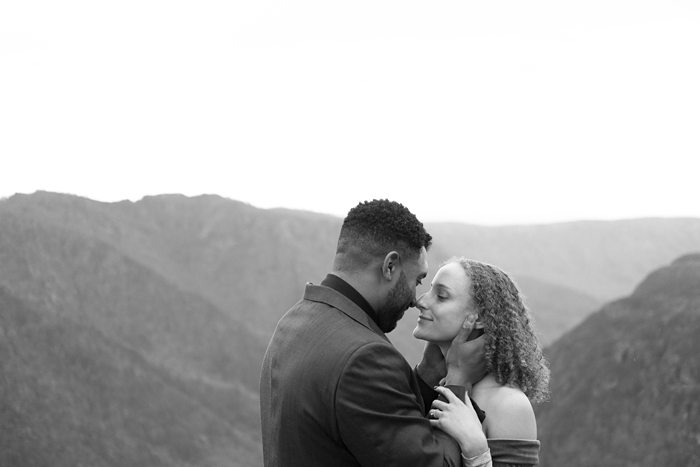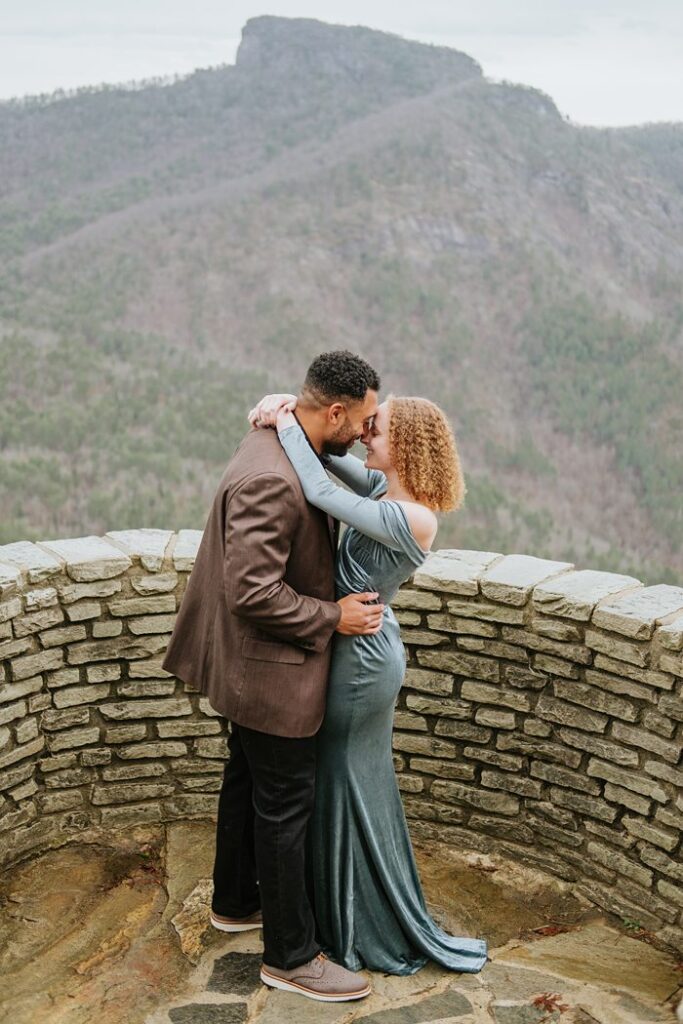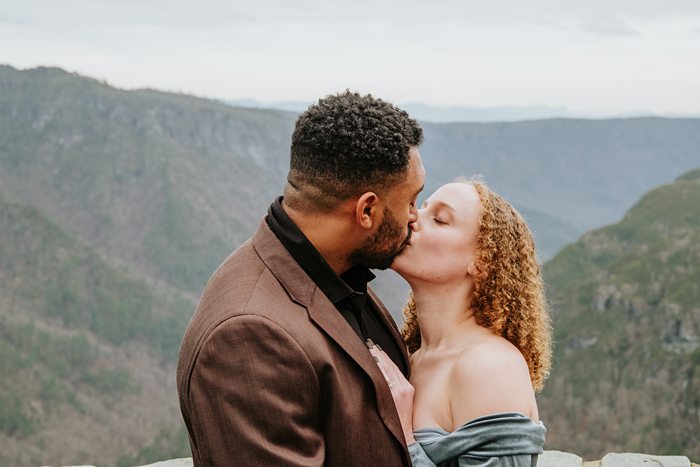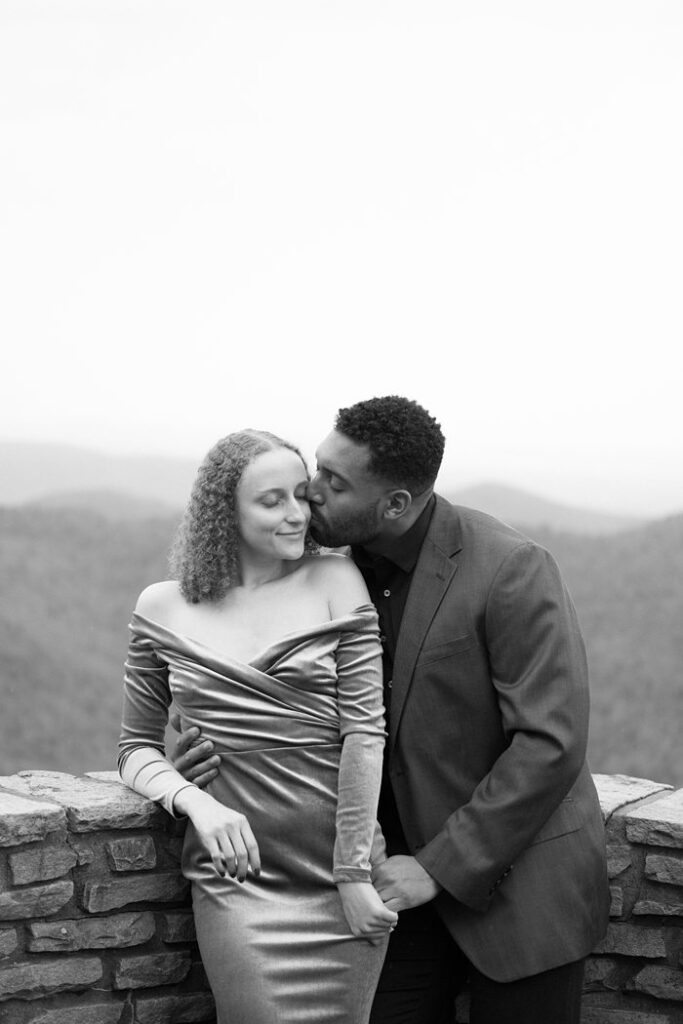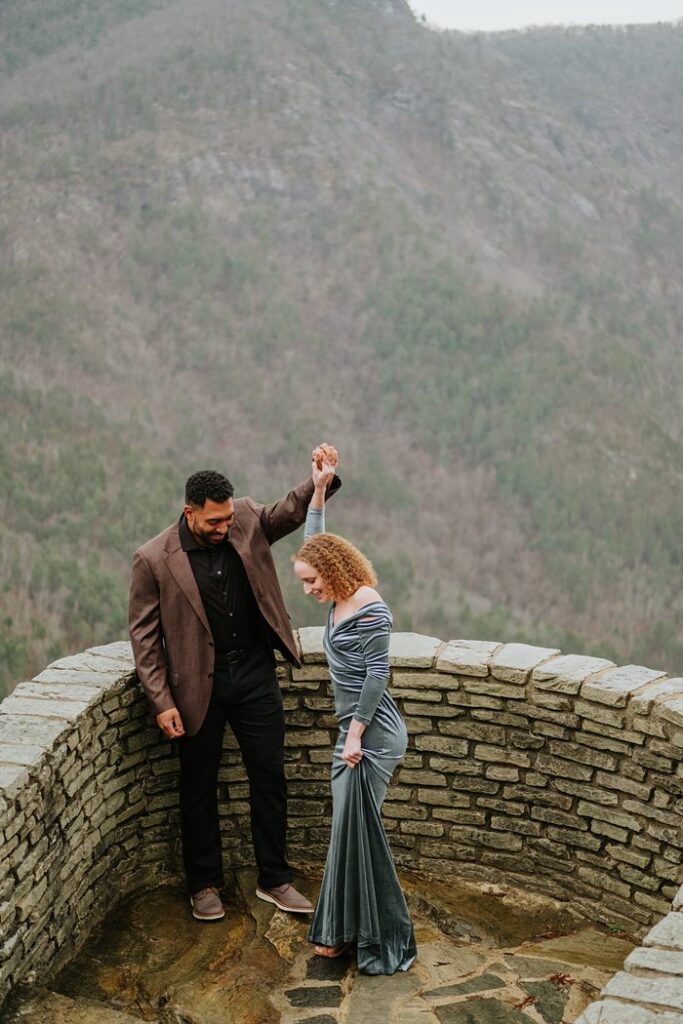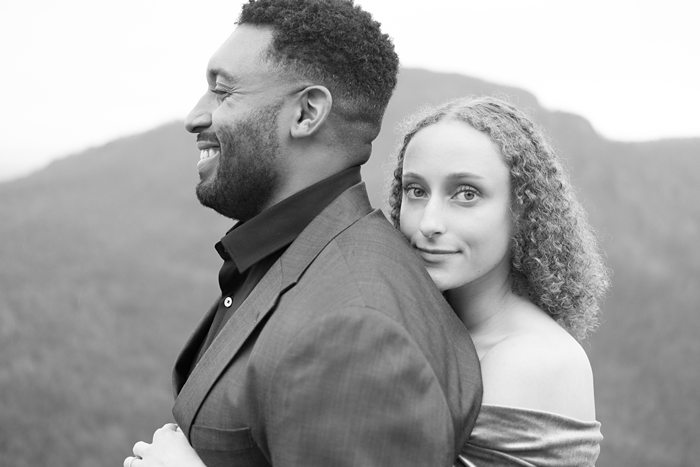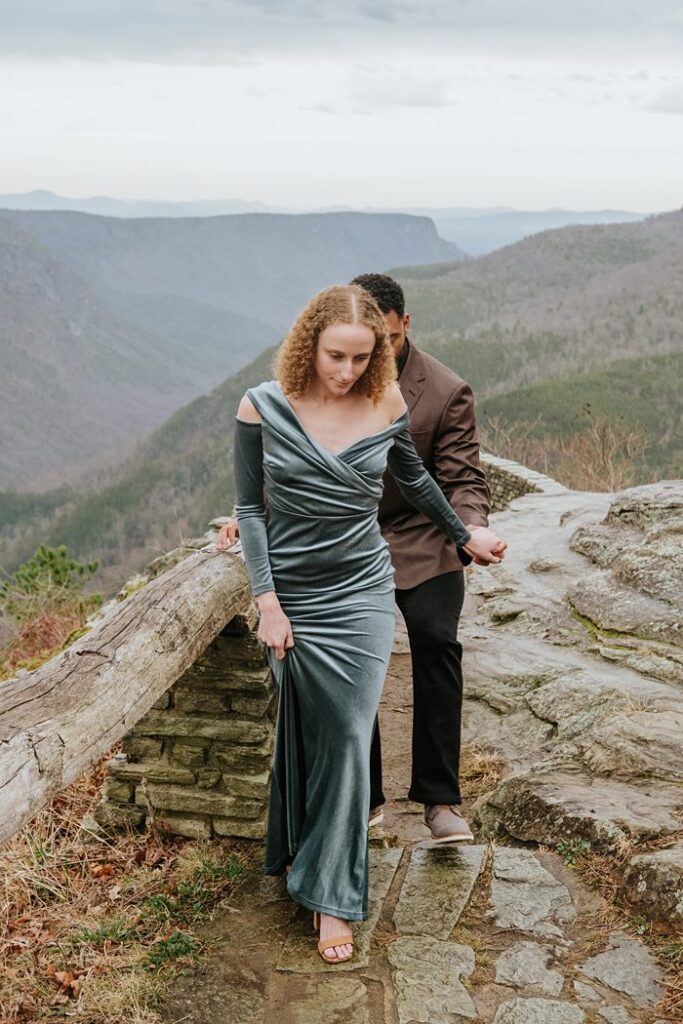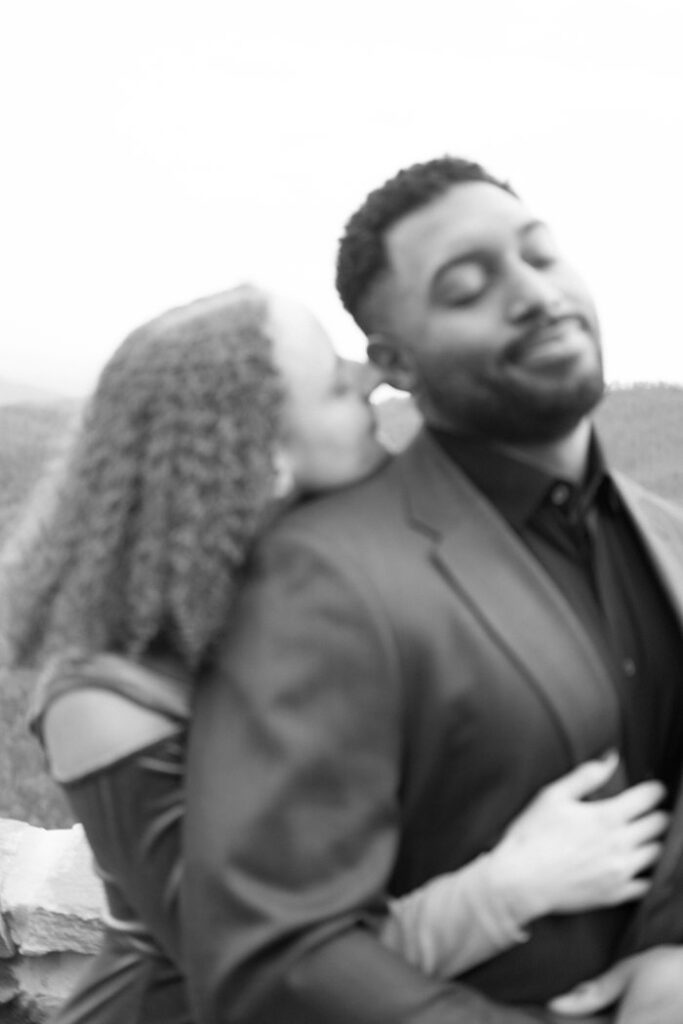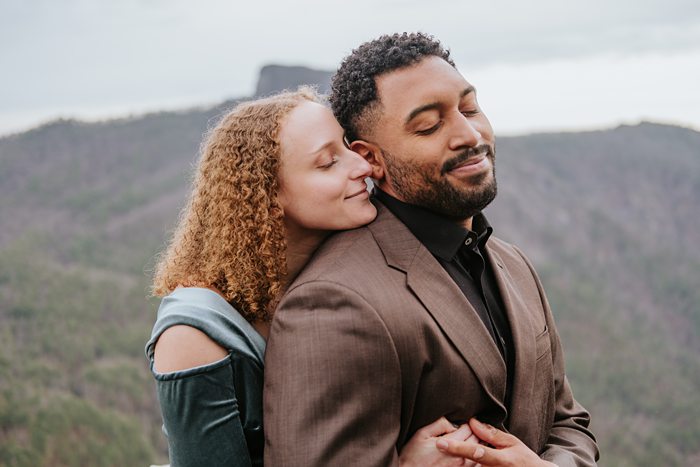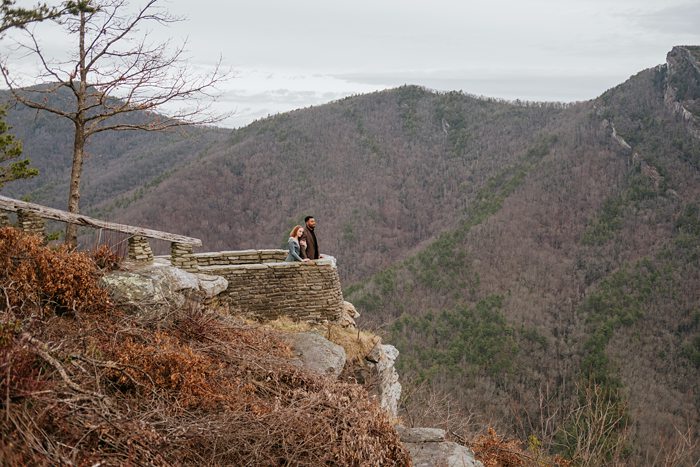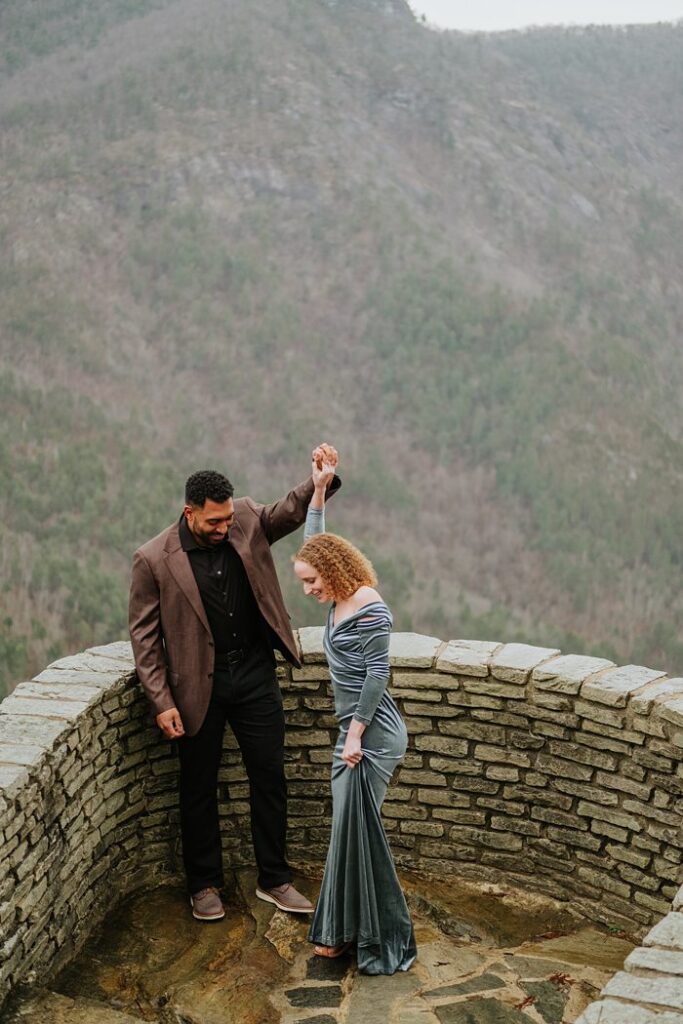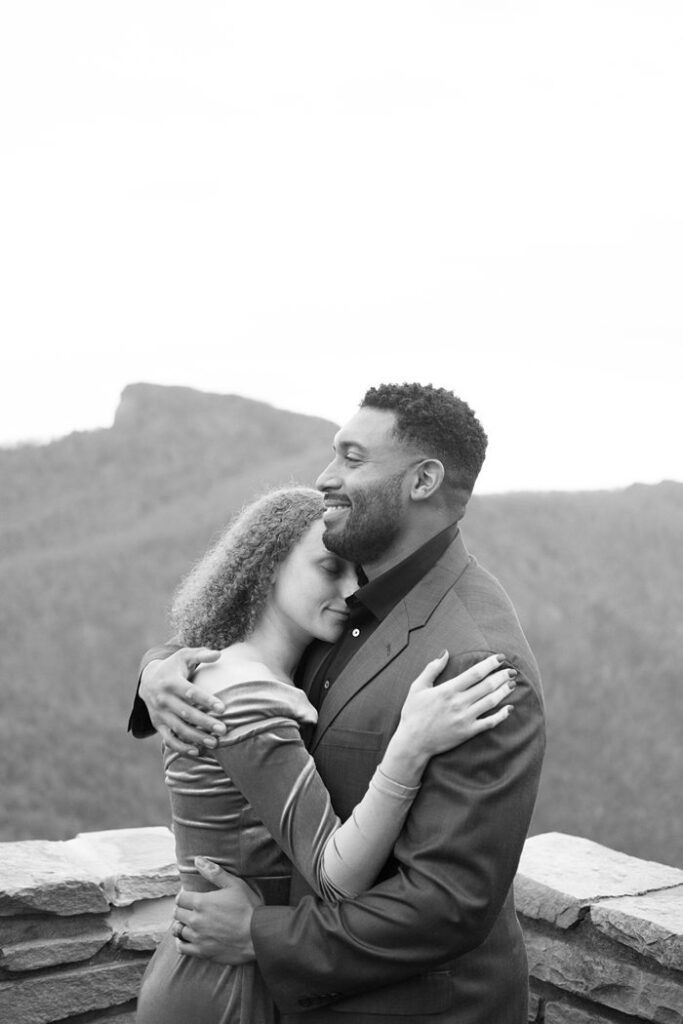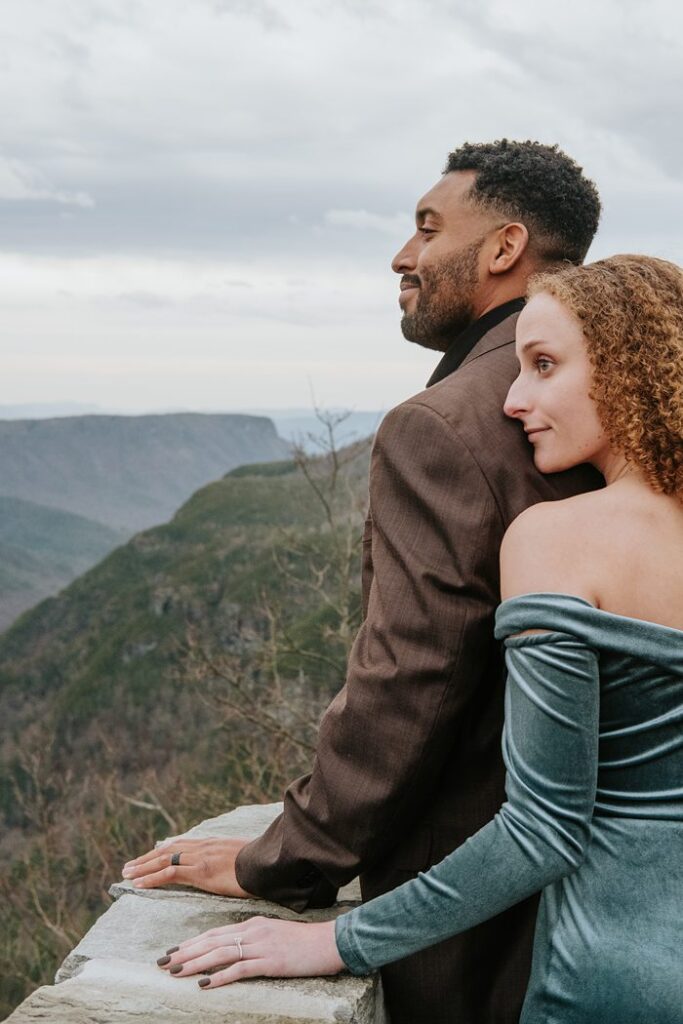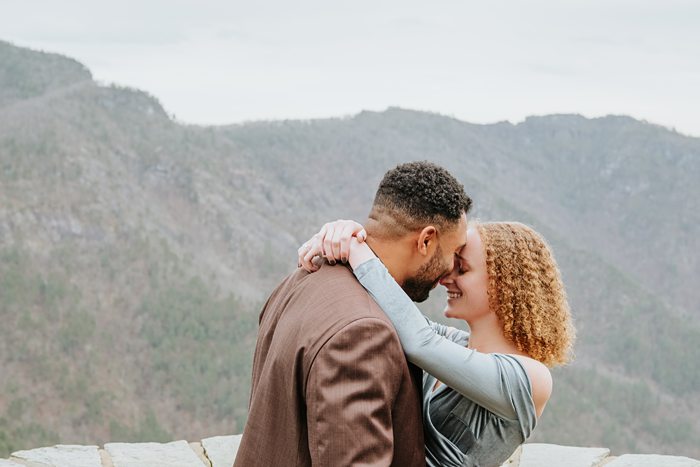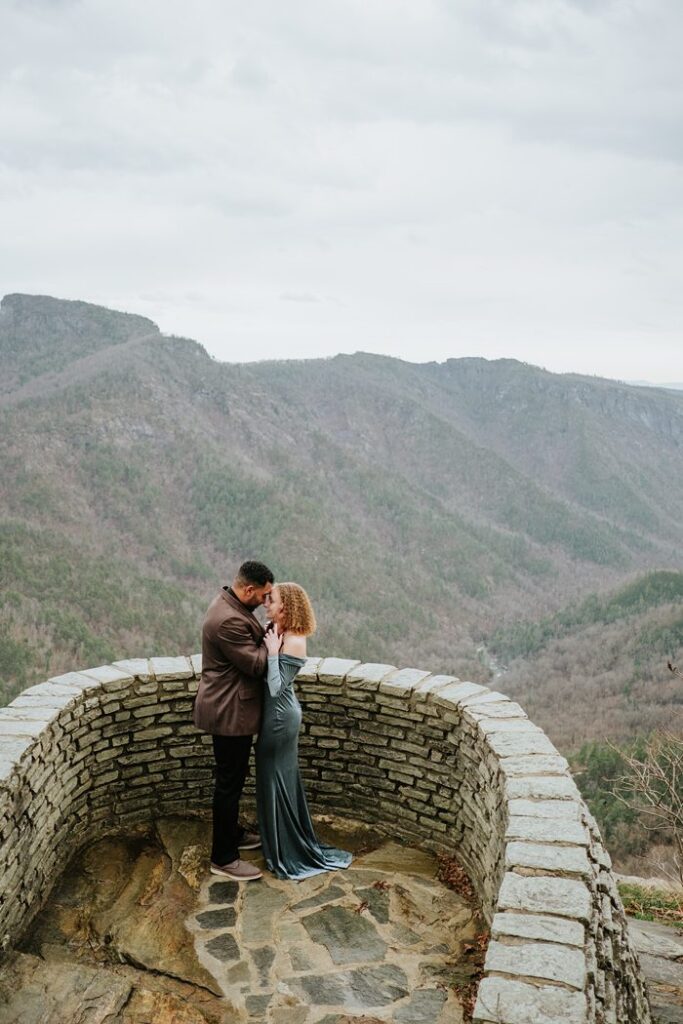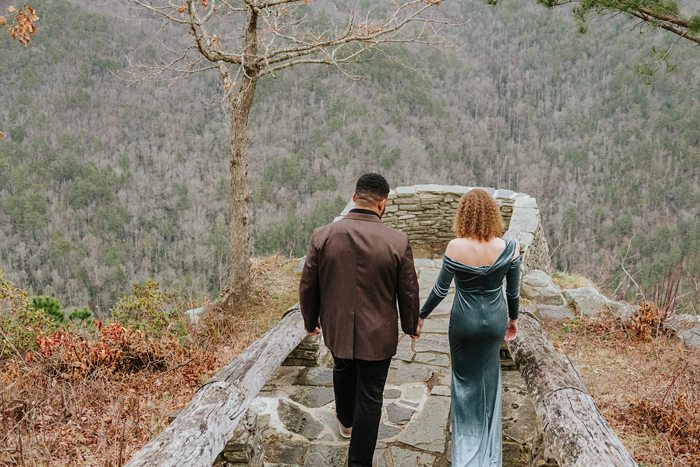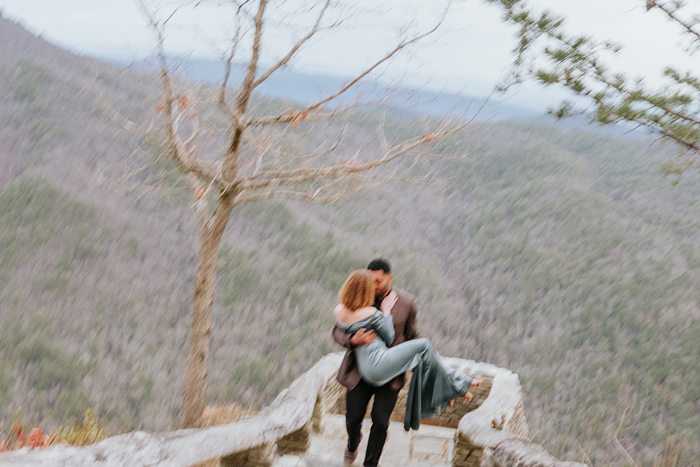 Boone Engagement Photographer
Boone Wedding Photographer
Documentary Style Wedding Photographer
Asheville elopement photographer