Kim + Matt | Scenic Yosemite Adventure in the Falling Snow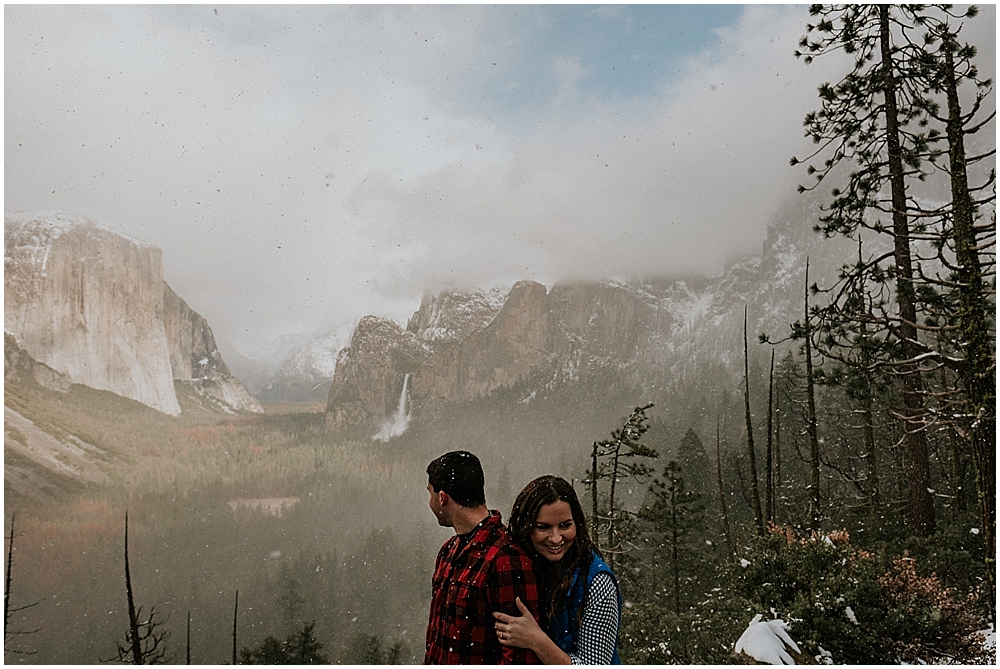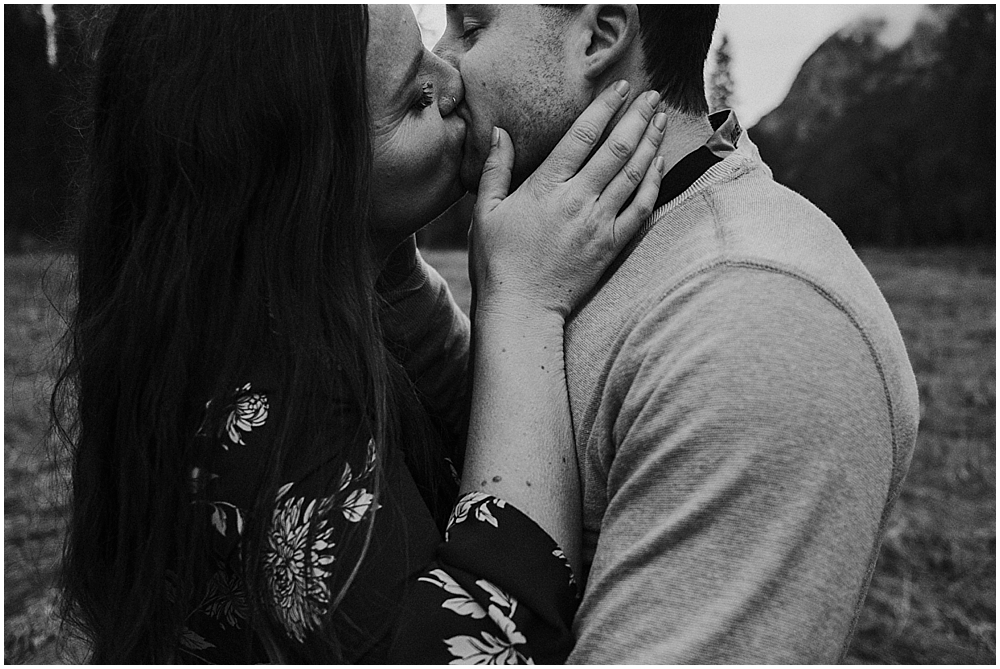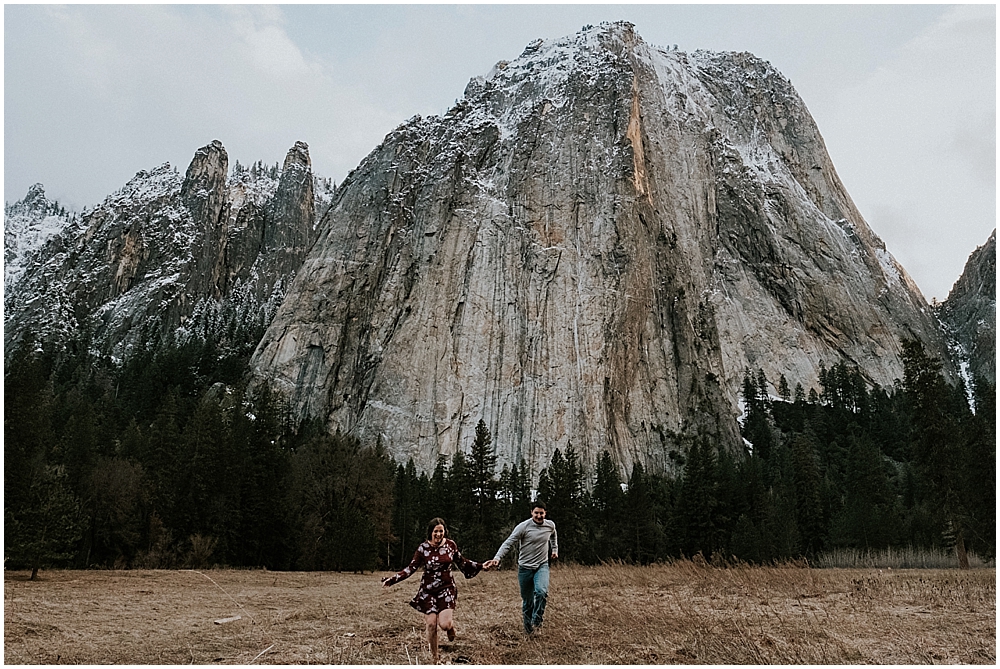 Josh and I love meeting people who live their life with enthusiasm. People who laugh out loud, say yes to adventure, and love to the fullest. Kim and Matt are totally those people. These two make each other laugh all the time. They just enjoy living life together, and we were so happy to be able to meet them in Yosemite National Park  to capture a little glimpse of their love.
Kim and Matt live in California. Kim is an awesome wedding photographer in the Sacramento / Lake Tahoe area and Matt is a paramedic. When Kim first contacted us about photographing their wedding out in California, we were just so flattered. We were equally pumped at the chance to come out and  spend the weekend photographing their celebration at the adorable chalet in the the woods they have rented. When our winter road trip took us out towards the West Coast again this year, our plans for an engagement session fell right into place.
This winter in California was a weird one, with lots of rain and TONS of snow. Yosemite National Park was no exception to that, but we scouted out a dry scenic hike above Tunnel View. The day we met up with Kim and Matt, we got super lucky with some fresh falling snow at the viewpoint. It made the scene even more magical, as if that was even possible. We then hiked back down the mountain to enjoy the sunset in Yosemite Valley. El Capitan made for a pretty epic backdrop.
Once the sun set and we started shivering, we headed out of Yosemite into the nearby town of Mariposa for some delicious hot grub at Happy Burger. Such a perfect way to end this  snowy winter session.