Tips for a Fun & Affordable Wedding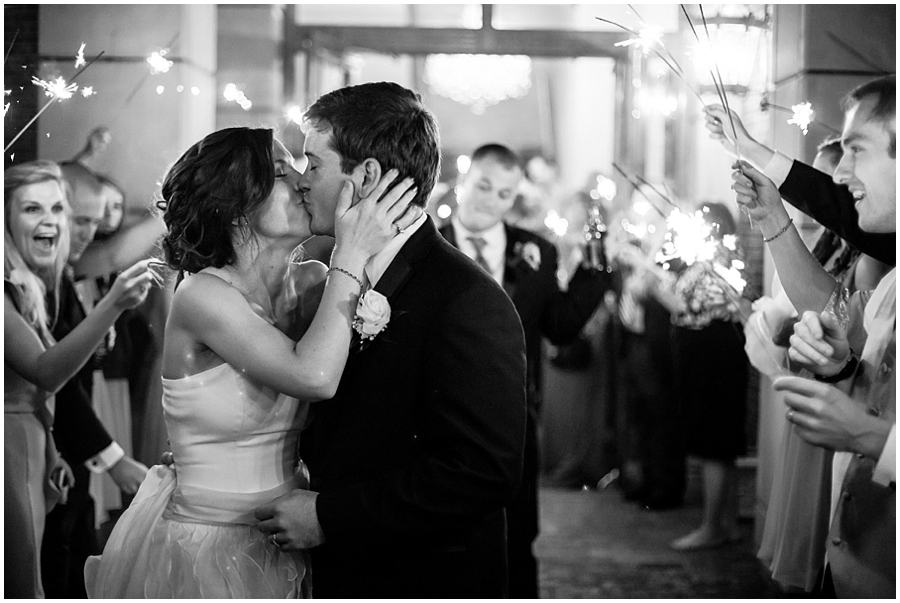 Getting married is the one of the most important (and most expensive) days of your life. Here are a few hints to help you save a little money so you don't start your life together as Mr. & Mrs. Broke.
Consider a destination wedding. Josh and I chose to tie the knot in Bermuda and it was one of the best decisions we've ever made! Believe it or not, this can be A LOT cheaper than having a big wedding at a traditional venue. How? Well first of all, you will likely have a smaller guest list. Not everyone is willing or able to travel, but those who come to your wedding are usually the ones who really matter anyways. Second of all, the dollar can go farther in other countries, especially in Mexico and the Bahamas. You can also get a package deal through a resort to save even more money. This can save you a lot of time and stress too because the flowers, cake, music, and food will all be arranged for you. Lastly, in having a destination wedding, you can consolidate your wedding and honeymoon into one big event. Just make sure you invite us if you do plan to get married abroad! We offer big discounts in exchange for travel!
Consider wearing a pre-worn wedding dress. Okay, so not every bride is a fan of this and that is fine. However, you can save some major money if you borrow from a friend, find a dress on Craigslist, or buy from a consignment shop. My favorite local shop is located in Cary, NC called Gorgeous Gowns and Dresses. We are not affiliated with the store, but I shopped there when I was getting married and was impressed by how clean and professional they were. No one would ever know your gown was used. You can find designer brands, accessories, bridesmaids dresses, and even an outfit for the mother of the bride. They also offer affordable tailoring services to ensure you get the perfect fit. Please mention that we referred you if you shop there. You will love it!
Sign up for a Honeymoon Registry. Many engaged couples these days have been living together before they end up tying the knot, so a traditional registry is practically useless. Why get a new set of towels when you could get a snorkeling session instead? Honeymoon registries are catching on and we had a friend who had great success with it. Friends and family can choose what to give you to make it more personal than giving money, but ultimately you get to choose what to do with the cash. Based on where you are honeymooning, options range from massages, to romantic dinners, and adventurous excursions. A popular website is Honeyfund if you want to check it out. Again, we are in no way affiliated with them and did not use them ourselves, but they have been highly rated.
DIY your Wedding. There is nothing wrong with using a little elbow grease and creativity to personalize your wedding day. We have seen people create their own centerpieces, bouquets, and even a ceremony arbor. The ideas are endless on Pinterest! For our wedding, we cut costs by printing our own invitations. They turned out great and saved us LOTS of money. Michaels craft store has a very good online selection. We can't wait to see what you come up with!
Spend Strategically. Before you plan anything, consider what is most important to you for you wedding. Do you want a fun celebration? Then you may want to spend a little extra on an open bar and great live entertainment like Alternate Take. You can then shave off some costs on other things that are less important. For example, you could serve heavy hors d'oeuvres instead of a sit down meal, opt for simpler floral arrangements, and DIY whatever you can. Also, we may be biased, but it will probably be important to you to remember this special day by having great pictures to look back on! We are very understanding of your needs and do the best we can to keep our services high quality and affordable.